Cooking Class - Harvesting Seasonal Flavors
Cooking Class - Harvesting Seasonal Flavors
169 reviews
169 reviews
Be inspired as you harvest the flavors of the season in this playful, creative experience!
In this hands-on class, Chef Danushka shows you how to make the most of the season by focusing on playing with and building on the seasonal flavors included in an impressive three-course menu.

As you work (and play) your way through creating the dishes on the menu, you will focusing on transforming and upgrading seasonal produce into culinary masterpieces. Some of the masterpieces you can look forward to handcrafting include a fresh salad with shaved zucchini and toasted pepitas, baked salmon or chicken with a citrus aioli, and a heavenly fruit crisp for dessert.

Guests are welcome to bring wine and beer to enjoy during the class.
Mixed Greens With Shaved Zucchini
With toasted pepitas and lemon-honey vinaigrette
Entrée With Avocado and Lime Aioli
Choose one
Baked salmon
Baked chicken
Grilled Asparagus
Seasonal Fruit Crisp
Most dietary restrictions can be accommodated if noted prior to the event. Please mention this in the message field when you submit your booking request as adjustments to recipes cannot be made during class.
Minimum Guests

2

Maximum Guests

6

Meal Courses

3

Event Duration

2.5 hours

Labels

Couples, Date Night, New American
Reviews guests left for other experiences with Chef Danushka


Chef Danushka was amazing! The cooking was almost as good as her humor! Overall great experience, highly recommend.


Me and my girlfriend did this cooking class for our two year anniversary and she was such a good host and teacher! She was so hilarious and we were beyond grateful to be apart of it!


We had such a great time! Can't wait to come back.


Great team-building activity with a delicious outcome!


Danushka is an amazing instructor who is knowledgeable and kind. She was very helpful guiding us in the kitchen and taught us new techniques for cooking. Danushka was welcoming, personable, and made the cooking class really fun! The food was also absolutely delicious! We made a Vietnamese meal: spring rolls, meatballs with sauce and rice noodles, and finished the meal with rice pudding topped with mango. Would highly recommend a class with her!


She is a bit harsh/condescending. It's like she was angry that we were even there.


I had a great time Chef! Food was delicious! Joe


My family and I had a great time during the "Journey to Vietnam" cooking class with Chef Danushka! We went in as a team of amateur cooks—my husband, our 11-year-old champ, and our 14-year-old kitchen enthusiast—and came out feeling like culinary ninjas. Chef Danushka's easy demos and words of encouragement turned our kitchen fumbles into masterpieces. My kids, who usually think the microwave is a high-tech gadget, were suddenly in charge of spring rolls and pork meatballs like pros. Chef Danushka's witty guidance and candid tips made the class not only educational but laugh-out-loud fun. We left with full bellies, a handful of tasty recipes, and a new family catchphrase: "It's all about peanut sauce!" If you're looking for a family cooking adventure that's a blend of learning and fun, Chef Danushka's class is the secret ingredient.


Chef Danushka hosted an amazing cooking class for our second year anniversary. We will definitely be going back for another class!


Great experience and we got to take the recipes home ?‍?


We learned so much in such a short time. It was delicious and confidence building!


Chef Danushka was great, informative, fun and engaging through the evening.


Danushka was amazing and inspires me to cook!


Fantastic class.


Lisa & I really enjoyed learning to prepare several classic Thai dishes. Chef Danushka was terrific and so was everything we prepared. Highly recommended.


The class was excellent and I learned some useful things about how to work with a knife ... on top of the tasty food! Danushka does a good job of explaining things and was very helpful.


We loved our class with Chef Danushka. The whole experience is very hands on and we definitely left with a few new tricks for the kitchen.


Chef Danushka was efficient and knowledgeable in her skills. she is used to people following her instructions and finally relaxed as the meal being prepared was successful. She deserves a raise due to the amount of work involved in planning, prepping, and clean up then also being the ultimate hostess as she teaches us non-chef types how to do things. thank you. I learned a lot that night.


We had a great time at Chef Danushka's Culinary Exploration of Asia class! The food was delicious, and the class was the perfect balance of participation, learning, and fun. I would recommend Chef Danushka's classes for any occasion, and we will hopefully be back again!


What an enjoyable experience for a girl's night out! Food was delicious, loved the general cooking info, and nice to get knife skills included. Chef was prepared making efficient use of the time. (Tipped in cash at the class). She deserves a min tip of 20%!


Chef Danushka is quirky, but in the best way. Once we all warmed up to one another we really enjoyed ourselves. Six people paid for our ravioli class, but only two couples showed up. It turned out that was fine though — a more personal experience. We learned a few things, had good food (including graciously accommodating me being vegetarian), and laughed a lot. 5/5, would do it again. Thank you, Chef!


What a fun experience! Can't wait to do it again!


If you're looking for a fun, relaxed, and educational culinary experience, cooking with Chef Danushka is the perfect outing. She's very talented at teaching you what you need to know to make a wonderful meal and also involving everyone in the cooking process.


Jerry and Nina
18 Dec 2022
What a wonderful evening with Chef Danushka, who provided us a wonderful instruction of preparing and cooking an Italian meal. She's the best!


Highly recommend Chef Danushka for a wonderful experience. Had a great time, learned some new cooking skills, and ended with a great meal.


Our experience with Danushka was awesome! Her class is informative, professional, fun, and delicious!


This class was fantastic and my husband really enjoyed cooking with as well as talking to chef danushka. We are looking at her other classes!


Chef Danushka was great! I surprised my husband with the Seasonal Asian Fare class for his Birthday, and the class did not disappoint. Chef Danushka was knowledgeable, hands on, and we left learning a few great tips and tricks! I have Celiac's disease and Chef Danushka was able to alter the menu to accommodate my need for gluten free, which was so wonderful and considerate! If you're looking for a sign to book a class with Chef Danushka, this is it, this is your sign! :)


Chef Danushka put on a great class for us. We came away with new recipes that we felt confident that we could reproduce and we learned knife skills and other kitchen tips to boot! Very tasty food and a fun evening with friends.


Great class! Chef Danushka was a great teacher...the class was very interactive and the meal was delicious! -Kevin & Julia


We had a fantastic time enjoying great stories, great food, and a great atmosphere while celebrating my Mom's birthday with Chef Danushka. She was a great and fun host and tailored the experience to match our skills. All of us would recommend!


Danushka was such a great teacher and super interactive! The food was amazing! My mom hates eggplant and thought this meal was 10/10! Will definitely be coming back and bringing friends next time.


My girlfriend and I had a blast! The seasonal Italian meal was delicious and we both learned a lot in the class. Next time we have a special occasion to celebrate we will definitely be coming back.


She was great! We all had wonderful experience


The instructions were clear. The food was great! Danushka is a very good chef very tidy and clean with a great sense of humor. We were definitely do another class with her.


Wonderful class with Chef Danuskha! Her home is lovely and she creates a fun and welcoming environment while teaching you many useful new skills. Our group of 5 had a great time.


Chef Danushka had great tips about cooking in general. Plus the food was delicious! I would definitely take another class with her!


Great food, great company. Had an excellent time. We'll be back.


Chef Danushka really kept our group engaged in the team building cooking event! We had a great time learning new cooking skills and recipes while we prepared Asian Takeout Favorites! Thanks, Chef Danushka for a great evening of fun and fellowship!


I am a seasoned family cook and I had a blast! Chef Danushka is a great teacher and has a lovely home and kitchen. My husband, and adult son were very impressed with what they learned as well.


New experience for us and we will do it again! Many great take-aways from the cooking class and enjoyable meeting Chef Danushka.


Caitlin Miller
28 Mar 2022
Chef Danushka's home was a lovely place to have our cooking class experience. Her roomy kitchen and relaxed yet informative style allowed for all five of us to practice our skills and have a great time! We cooked some yummy food and greatly enjoyed our evening learning from and visiting with chef Danushka!


I could not have asked for a better experience. It was one of the best team-building outings we have ever done. Chef Danushka was informative and fun! She definitely made us feel very at home with our group of 16 and like she was one of our group! The space itself was absolutely stunning. It was as inviting as if we were at a house party. We all (willing) participated and she was incredibly engaging. I cannot say enough! I would recommend her for team building or small personal dinner parties. She is phenomenal, and that is the unanimous decision from all 16 of us!


Chef Danushka is a person filled with personality. Although you wouldn't think so at first given her very deadpan humor and delivery of instructions but, she is genuinely funny. I think what I enjoyed the most was the confidence she helped build throughout our session. Her instructions were clear and she was patient. The food turned out great and the dessert was (chefs kiss). In fact, I not only cleaned out my plate but also my wife's plate and then had to stop myself after licking my own plate. It was a fun experience and I definitely feel like I walked away with new skills and fond memories.


Had a great time and Chef Danushka was fun and informative.


I nearly licked the plate! This was a really fun experience with friends! We learned how to cook 3 amazing French dishes that I feel confident I can replicate at home. Awesome time, highly recommend.


Our experience was great. My only complaint is that we felt like it was a little too simple. We have been cooking for many years and knew a lot of these tips.


Our experience with Chef Danushka was one we will not forget! She is dedicated to her craft and made sure we enjoyed a night in good company, all while cooking a one-of-kind meal over the course of the night. Can't wait to schedule our next experience with her.


Cannot give enough praises to Chef Danushka. She was right up our ally with her humor and skill level. I know most people rave about the brownies (which don't get me wrong are sensational) but it was the simplicity of the whole meal that was the biggest takeaway. We learned so many useful tips that will stick with us forever. Phenomenal experience!


⭐️ Gold stars ⭐️ all around! We had such a great experience at Chef Danushka's Italian class. The chef was super knowledgeable, environment was relaxed and comfortable, and the food was great. My boyfriend and I can't wait to make fresh pasta on our own at home.


Amazing evening that was filled with amazing food, great people, and a wonderful atmosphere.


Sharvil Patel
30 Jan 2022
Our class with Chef Danushka was an incredible experience. She was obviously extremely knowledgeable but was also a fantastic teacher and walked us through the steps while letting us get a hands-on experience. The dishes we made were fantastic - I certainly did not expect to eat THIS well. Additionally, Chef Danushka was fun to talk with and made the evening an extremely special one. I will absolutely be doing another event with Danushka in the future!


Great class! Had an amazing evening with Chef Danushka. The menu was delicious and vegetarian friendly, we learned new tips for cooking, and had a great time in her beautiful home. Would absolutely recommend this class!


We had a wonderful time with Chef Danushka! The food was great and we took home a few new tips and tricks for home. The atmosphere was wonderfully relaxed, informative, and fun. We couldn't be happier with the experience.


Chef Danushka was such a great host! She's funny, interactive, and very inviting. It was a great pace and everyone got to cooperate. All of the dishes tasted amazing. Will definitely be back!!


Chef Danushka provided the perfect opportunity for mother/daughter bonding. She was patient, informative, and made the experience fun and enjoyable. She knew how to bring out the budding chef in my 11 year old daughter who couldn't stop saying YEAH! to every course. Her home was warm and inviting. The meal was simple, yet elegant and impressive. I left feeling like I had all of the tools to recreate it. I would highly recommend Chef Danushka for a cooking class, as a private chef, a team-building event, or any of your other culinary needs.


We had a great time and are some delicious food. Thanks so much!


Chef Danushka was amazing. Her experience and ability to teach techniques will definitely help us in the kitchen. Her wit and coaching made the evening. Can't recommend her enough!


Can't say enough great things about Chef Danushka! We had such a fun and memorable experience and learned new skills along the way. Also...this class alone is worth it for the Nutella Brownies! Everything about the evening was five stars...can't wait to take another class from her!


David Dominguez
23 Nov 2021
My wife & I had a wonderful experience celebrating our anniversary with a fun and educational cooking experience! Chef Danushka was well prepared, patient, and fun to talk to. We are inspired to try more recipes, and hope to schedule another Cozymeal experience in the future. We highly recommend Chef Danushka!


Rich Campiotti
18 Nov 2021
Rich and I enjoyed cooking with Chef Danushka. She met all our expectations and more. Definitely showed us how to work with a knife and to hold it properly. We felt more comfortable as the class progressed. I would have loved to get a written recipe of each course since her recipes were simple and fresh. When we return to the area, we will look for more cooking classes.


Delicious food, fun experience, and she's hilarious. So that's a bonus.


I booked a class with Chef Danushka for my wife's birthday and it was amazing!! This was the first time we'd done this so we weren't sure what to expect but Chef D made us feel right at home. The food was amazing, the conversation was excellent, and the evening was perfect. We cannot wait to go back and take her Thai cooking class!!


Great Evening! Chef Danushka taught a perfect intimate cooking class! I would definitely recommend to anyone looking for a fun event for a group.


You walk into Chef Danushka's beautiful home and are greeted with a chill atmosphere. She already has the food settings ready and the food laid out. After introductions and house rules, you start cooking the course menu. We did the Sweet and Savory Thai Cuisine. You get hands-on experience and learn some neat tips & tricks along the way. Chef Danushka makes you feel comfortable even if you have no idea what you are doing and is quite funny. She has a good balance of professionalism and entertainment -- I would recommend. Can't wait to try another class!


Chef Danushka offered an excellent training course for my daughter and me. She was patient and informative, the dishes in our meal were straight-forward, uncomplicated but also delicious, well planned and complimentary. Chef Danushka did a great job of prepping before our arrival so the training and meal proceeded smoothly from course to course. She had us do the hands on work while coaching and offering suggestions to improve our technique. I would definitely return for another session.


Chef Danushka showed us an unforgettable night consisting of delicious food, conversation, and a lot of laughs. Danushka is an amazingly talented chef, instructor, host, and entertainer- she went above and beyond, and I'm looking forward to booking her again soon.


Chef Danushka is one of a kind! Love her personality, approach, and direction. We learned the RIGHT way do everything from prep to consuming some great food. Highly recommend any class she teaches.


Great experience, loved the host!


Would give Chef Danushka more stars if I could!! I booked a private cooking experience with Chef Danushka last weekend with five of my close friends. None of us were quite sure what to expect or how formal the arrangement was going to be. We brought plenty of wine and were prepared to make it a memorable night. From the moment we arrived, we were brought into the Chef's adorable, clean home with a beautiful kitchen, perfectly arranged for us to gather comfortably with a great view of all cooking instructions. The Chef is hilarious and made all of us feel at ease while still giving us lighthearted banter that made sure we were all involved and engaged. The food was one of the best meals I've had in awhile (and I'm not even typically a pork eater) and the experience overall was one of the highlights of the last few months. Thank you, Chef! Looking forward to booking with you again!


I liked the chef's direct and down to earth style of communication. I learned a lot of useful tips from the risotto class that I could use in every type of cooking. My husband also had a great time. Thank you!


Danushka is amazing—I honestly cannot recommend a class with her highly enough! My boyfriend gave me this class for Christmas and it was one of the best gifts I've ever been given. We got KNIFE SKILLS AND LIFE SKILLS that I won't soon forget. Danushka respects you enough to treat you seriously in the kitchen and makes sure you'll leave not only knowing a couple of new (delicious) recipes, but also tricks and tips that you'll use any time you're in the kitchen. From the importance of a salt cellar to the best way to cook moist, flavorful chicken to the secret recipe for the brownies you've had in your life—everything is fun to make, delicious to eat and will leave you with lessons you'll use for years to come. Have fun and bon appétit!


Danushka is an absolute blast. My fiancé and I loved her. She's so spunky and we will be booking her again in the near future ?


This class was so much fun! I got the opportunity to cook and try food that was way out of my realm. I love trying new things and this was the way to do it! The class is taught well and I laughed plenty. Definitely worth it.


Holy cow, what can I say! Danushka was a fantastic teacher and comedian. Her approach of explaining, demoing, and then make us do it was the right approach to ensure we were learning the techniques and not just getting a glancing understanding of them. Couple that with the laid back atmosphere, the unabashed humor, and the really great recipes, and it all added up to a fantastic date night. Don't be a dimwit. Sign up. Spend an evening with her. You'll thank me later.


Highly recommend! The atmosphere was amazing and the food was delicious. Chef Danushka provided a welcoming space filled with fantastic teaching, laughter, and the perfect company for date night.


This class is wonderful. The Thai food is healthy and delicious. Everyone participates in the class, cooking various parts of the meal. We eat as we go. Everything is tasty, delicious and very replicatable - you can make it at home! Chef Danushka is a wealth of knowledge, answering questions as you go and giving you tips along the way (how to hold a knife, how to chop cilantro, how to chop ginger, etc). I was in a group of 4 and we had a lot of fun, ate well, and learned a ton.


This class was a great cooking experience. Chef Danushka made sure to explain things thoroughly and make us feel at home. We will definitely be back to another cooking class with her.


Chef Danushka is very engaging and makes you feel at home.


I highly recommend taking this experience! Chef Danushka is witty and engaging. She's a great host and cooking instructor. I walked away with some new knife skills! The food was amazing. I cannot wait to make my own risotto and pan of nutella brownies!! My hubby and I look forward to future classes!!


We enjoyed our meal with chef danushka! The flavors were amazing and the chicken was explosive. Would highly recommend her to others!


Entertaining and educational, would go again!


We had an awesome time with Danushka! The cooking was a lot of fun and the food was delicious. Highly recommend!


Kasidy and I had a fun time with Danushka! The food was excellent and it was a fun experience! Would highly recommend!


My husband and I booked this cooking class for our honeymoon! We had such an amazing experience. Our meal was delicious (I'm so excited that we learned how to make amazing risotto!) and we we learned some great techniques. We 100% recommend an evening cooking with Chef Danushka.


If you're looking for a fun experience, attend Chef Danushka's cooking class! She's a terrific host, and the class itself was one to remember! You'll be amazed at how easy you'll be able to make the recipes, and she keeps you entertained while doing so!


We had a great experience cooking with Chef Danushka! We cooked a three-course Southern meal, and it was delicious! We ended up pretty full after eating the pork chops, but we couldn't say no to the fruit crisp. Chef Danushka was funny and taught us a bunch of tricks in the kitchen. Thanks for having us! We recommend this experience.


Sam yarrington
18 May 2020
Great experience my girlfriend and I had a blast. We will definitely be back to cook with Chef Danushka


I got this experience as a birthday gift for my boyfriend. Chef Danushka taught us to make a great Italian dinner. Our favorite part was the delicious Nutella brownies. It was also my first time making risotto. She broke down the steps and made it seem super easy. Overall, it was a great time. She's funny and makes the experience enjoyable. I would recommend her to anyone!


Chef Danuska was very knowledgeable and patient no matter your experience level. Wonderful cooking environment.


quite enjoyable: good company, excellent food, bright, entertaining, informative, edgy chef....strongly recommend


What a great class for cooks and noncooks. The food was delicious, the chef's commentary and lessons were enjoyable and educational, and the spacious kitchen had ample room for all of us to prepare the dishes simultaneously.


77th review! We had a lot of fun cooking Asian cuisine with Danushka. Very hands on class with lots of good cooking fundamentals. Looking forward to booking another lesson soon.


Danushka is a force of nature and in complete control of her environment. She's hilarious and utterly competent. The evening is part comedy show, part cooking show and a complete blast. I highly recommend.


Chef Danushka laid our scene in fair Verona, with a main course of cheese ravioli, fresh-roll'd pasta we cut and pinched into a meal, at her candid instruction. She tolerated no mutiny, or hands unclean, but in the three hours' traffic of her kitchen, we laughed through our misadventures and buried all strife. Highly recommended. Great for date night.


Danushka is simply amazing. Her home is gorgeous, her personality is infectious, and the food was fabulous. I can't wait to book another class with her and bring our friends!


Chef Danushka's "Elegant and Season Italian" menu was delicious. My partner and I decided to try something new for date night and the cooking class was great change of pace. We made homemade croutons which was an absolute game changer, delicious squash risotto, herb chicken, and the best Nutella brownies I've ever had. We'd definitely recommend learning with her as her teaching style is very student friendly and easy going. The night went smoothly and we only have good things to say about this experience.


5 star I would do it again


Learned a lot and had a great meal. Hope to join Chelsea Danushka again for another lesson soon.


I expected to have a good time, but Chef Danushka exceeded my expectations. She does a great job of getting everyone involved in the class. She also made sure a guy like me who considers it an accomplishment not to burn spaghetti made dishes I never imagine. Chef Danushka is very engaging, knowledgeable, has a great sense of humor, and everyone had a fantastic time. I highly recommend her class!


Chef Danushka was amazing! She was incredibly patient and brought levity to the fears we all had in the kitchen. Not only that, but she made sure we were all safe by showing us proper knife cutting techniques. The Raviolis were amazing and the atmosphere was perfect. Her mixture of humor and seriousness made us feel welcome and safe. -we will be back!


We had a great evening at Chef Danushka's lovely home. We made a delicious meal and learned many useful tips we will use at home. Fun date night out. Highly recommend!


I found this cooking class to be both useful and fun. Chef Danushka had a hilariously dry sense of humor that kept me laughing the whole time. She has some awesome experience (cooking for "the rock") and practical advice for all levels. Bring wine and an open mind.


I learned so much from Chef Danushka in my class with her from knife skills to seasoning and more. Could not recommend her more!!!


We had such a great time making Asian cuisine with Danushka! She was so patient in showing us the basics of food prep and even small things like holding a knife! We loved the tempora bananas with chocolate for dessert!! She even had her Christmas tree out which made the experience more festive and intimate! We will definitely be coming back!! And we would recommend her highly to any of our friends!


We had a great time with Chef Danushka. She was amazing and accommodated my gluten allergy. Dinner was absolutely delicious in addition to her being a great teacher. We will definitely do it again!


We had a great time making the Viva La Franc meal with Chef Danushka. The meal was fabulous but the chef had a personality that was a little off-putting at first. Throughout the night she warmed up and our team loved bonding over such a unique experience.


great simple recipes and fun environment


Danushka was awesome!! Loved cooking with her and learning from her. She was very personable and funny. Definitely recommend and will be back for another class :)


The review from my client is all positive, the group liked Chef Danushka a lot and loved the food. They had a great team experience! Thank Kathryn (ATPI Events)


My boyfriend and I absolutely LOVED the class, the menu, and chef Danushka. She was trusting, funny and relaxed. We loved that her menu was meticulously thought through and creative. She taught us the skills and gave us the confidence to think outside the box and cook new dishes at home. Thank you so much chef!


We had a great time with Danushka. She gave us some great kitchen tips and, of course, a delicious dinner.


Chef Danushka was amazing. We had a lot of fun making and eating the dishes. Our Team really enjoyed this experience. She was very kind and funny.


AMAZING experience! Everyone loved the class and the interaction with Chef Danushka. We cooked a delicious 3 course meal from scratch that included a salad, fresh pasta with a meat sauce that was out of this world and dessert. We all loved every piece of this meal. Amazing cooking experience with an exceptional Chef. Definitely highly recommended!


Chef Danushka is amazing. She taught us so much that I'm able to take home and apply to all different kinds of meals. She made sure we got lots of hands on time but was very involved to make sure we knew what we were doing. She was very clean and organized and stayed clean and organized as we went along. We were so star struck meeting her after watching her so much on the food network but she made us feel so comfortable and welcomed. We will definitely be taking more classes from her in the future.


My 11yo daughter and I had a fantastic time bonding as we learned incredibly valuable skills from Danushka (e.g. we had no idea how to hold a knife!). I'm a little scared that now that we know how, we'll be tempura frying everything from here on out! Thanks for a fantastic mother daughter date!


What a fun birthday lunch for my husband! Chef Danushka has helpful cooking tips for cooks of all experience levels, and the menu we chose (Italian Dinner Party) was delicious. Highly recommended!


What a wonderful way to visit Austin!! It was a delicious and fabulous experience!! I was so full the rest of the day!! Loved it D!! She rocks


Chef Danushka is a great chef and teacher! Asian exploration was truly a delightful adventure, and fit our vegetarian diet. We cooked and tasted many ingredients for the first-time. By the time we left, we knew we wanted to cook those meals again. Thanks to Chef Danushka we learned how to do it! We also had a fun time talking about general life experiences. I would recommend this to any group looking for a fun, bonding event!


Chef Danushkas class was amazing. Loved every minute and every bite of it. If you expect to watch her do all the work you are mistaken as this course is very hands on but dont fret about making mistakes as shes there to help! Looking forward to taking more classes with her.


So awesome!! Chef Danushka was personable, prepared, and thoughtful for our evening cooking class. She made each family member feel comfortable and had something for everyone to do. The food was outstanding and cooking tips so helpful. In addition, by the end of the evening, we felt like we made a new friend! Thanks, Chef Danushka!


We loved our class with Chef Danushka earlier this year! The food was amazing - we made a delicious salad, wonderful chicken and brownies!


We had a great time at the Seasonal Asian fare class! Chef Danushka made the experience both fun and informative so we learned quite a bit and the food was so good! Would definitely take a class with her again :)


Our team of 7 really enjoyed themselves during our afternoon team build with Chef Danushka. Everyone in our team got involved in preparing the French dishes and of course in eating the delightful food. Chef Danushka was kind enough to cater for those with different dietary requirements (both vegan and vegetarian). Several people in the team were so impressed that they're planning to have additional classes with Chef Danushka with their significant others. Highly recommended.


Chef Danushka is amazing! This was a part of an elaborate proposal plan. Chef went above and beyond to make the event grand. She is very knowledgeable and constantly tries to provide her culinary wisdom to her students. She is a wonderful person to hangout with. We didn't even realize when time flew by. I would highly recommend this class for everyone! Thanks Danushka for making this extra special for us ☺️


Great class! We had lots of fun and learned so much!


Chef Danushka's class met all of our expectations and more. So much fun! We learned and laughed so much! I totally recommend Chef Danushka! Can't wait to sign up for another class.


We had a great time with Chef Danushka! The food we cooked was great and we're definitely going to be using the techniques we learned. Highly recommended!


Wonderful evening at Chef Danushka's home! Very clean and well thought out class. Enjoyed learning and spending time with friends and family while eating fantastic ravioli! Thanks Chef!


This was an amazing experience. I had the best time with my partner and the other couple that attended. Chef Danushka was fun and I loved her sense of humor. Though fun I could tell she was experienced and she had a teaching style that was receptive to her audience. Her home was immaculate and I didn't doubt once we arrived that we would have a great time. Thank you again Chef Danushka I look forward to doing this again.


Chef Danushka was awesome. The class was by far the best cooking class that I have ever taken. It was all very hands on and relaxed. Really enjoyed the time and will definitely be attending classes with her going forward!


The dishes were approachable and delicious. Chef Danushka has direct communication and humor. The cooking environment is beautiful. I feel confident to cook meat, now. I surprised my girlfriend, who likes learning new meals, with this event. She and I loved it. Chef Danushka even prepared a birthday letter for her. The chef can also performs large events very well. Professional and entertaining.


Danushka was funny and she gave us a ton of knowledge about how to navigate a kitchen, I would highly recommend and would love to come back again!


Danushka, Thanks so much for welcoming us into your home. The team had a great time, everyone learned quite a bit, and the food was great! Would definitely recommend Danushka for a group looking to cook together.


Great experience! I plan on doing this again!


Had a wonderful time with Chef Danushka! We will definitely be back. The food was....AMAZING!!! Highly recommend!


I cannot recommend Danushka's lessons enough. My boyfriend and I were a bit apprehensive about joining four people we didn't know for the evening, but we had an absolute blast. Danushka guided us through each course, gave us all a chance to get involved, with helpful kitchen tips and colorful commentary throughout. She was a genuine delight and we left excited to keep cooking. And the food was 5 stars! First, she taught us to make our own vinaigrette -- life changing. Next, we learned how to prepare butternut squash risotto before making chicken with parsley butter. And we ended with Nutella brownies, which are somehow even better they sound. Already browsing for a return visit!


Learned some great basic skills and an easy, delicious meal to make.


We had a blast at Chef Danushka's cooking class! We learned some tips and tricks around the kitchen and the food was delicious. I highly recommend the Asian meal but we can't wait to try out some of her other options next time we are visiting Austin. Thanks, Chef!


Danushka is a witty, accommodating, knowledgeable, interesting, and totally amazing chef! We enjoyed our evening in her home, as well as an incredible meal.


Our evening with Chef Danushka was wonderful! She kept us busy and taught us so much. The food was absolutely amazing. I would highly recommend Chef Danushka.


She is great


We had an awesome experience and enjoyed some amazing food! Would definitely do it again!! Thank you Danushka


Chef Danushka was great! She had a great attitude and an even better menu. My girlfriend and I had an awesome time and learned a bunch of new things as well. To top it all off, her music playlist was on point!


It was a great experience!


My team and I throughly enjoyed our time with Chef Danushka. She was fun, the food was delicious, and we all learned something about knife skills, fish preparations, and each other. I highly recommend this event to teams looking to get to know each other in a safe, collaborative environment.


Danushka really knows her stuff, we can definitely use everything we learned, and it was a great, fun time. Blasted right through our expectations.


The experience with Chef Danushka was incredible. She is extremely thorough and thoughtful and I would highly recommend her to anyone interested :)


Our experience with Danushka was great. She was funny and personable. We learned a few new tricks that we can apply to our everyday cooking. Definitely recommended!


Chef Danushka was such an incredible host! Her passion for food and her love of sharing her knowledge was amazing. She answered all our questions, even when we may have asked a few different times and was very patient. She even would show us what was meant by demonstration when we couldn't picture what someone was saying, ha! The food was amazing and I am so excited to try out some of the recipes at home! Thank you for creating a team experience that was one for the record books!


My wife and I had an amazing evening with Chef Danushka!! She was fun, engaging and a great instructor...especially for us novice one's in the kitchen :) We would highly recommend booking as a couple, group of friends or corporate/team evening out. We will definitely do this again. Thanks!! - Michael and Belinda


It was mine and my husbands 3 year anniversary I thought it's about time for him to learn how to cook. I didn't think he would like it but let's just say we left there full and he thanked me. He had such a great time and now he thinks he is a good cook. Thank you Chef Danushka for such a great experience.


Let me tell ya'll - what could have been a terrible experience turned out to be more than I could've imagined. I'll try to keep the story short, but I had originally booked a travelling chef as a surprise for my boyfriend's birthday. The day before, I got a strange, sexist comment from the chef. Perplexed, I checked his reviews again (previously all 5's) to see a 1 star from the night before. It was very detailed about how unprofessional and disappointing the evening was. Freaking out, I reached out to the Cozymeal team for guidance at about 8pm. By 9:30pm I had been reached out to twice by phone by Heather with the 24 hour support team and received nothing but the best customer service. She understood my concerns and connected us last minute with Chef Danushka. I got several more emails from Heather checking in and making sure everything was set up. Now that I've raved about Cozymeal's amazing customer service, let me tell you: book Chef Danushka. She welcomed us into her lovely home and had a custom birthday card ready for my boyfriend. She had everything prepped and got us cooking right away. We bombarded her with questions and she gave us nothing but patient and useful tips. Everything flowed smoothly and we took breaks to eat the courses while others cooked. The food was perfect for a beginner and not to mention INSANELY good. Also, as an even nicer touch, she put a candle in the brownie at the end for my boyfriend's birthday. At the end, she wrote down a list of suggestions of kitchen supplies to get as my boyfriend will be moving soon. My boyfriend cannot stop talking about how amazing the experience was and wants Cozymeal to add a custom tip option because he thinks she deserves so much more than we gave her. Cozymeal, Chef Danushka - thank you for your flexibility, care, and professionalism. You gave us a night we'll never forget.


We enjoyed ourselves so much! Thank you for opening your home to us. Having everyone take a part in preparing a delicious yet simple meal was awesome and learned some new techniques throughout the evening. I'm hoping we'll be able to do this again another time we're in Austin! Thanks again Chef for a great evening we're still talking about!


Chef Danushka curated a flavor rich menu with fresh ingredients, complimented by herbs grown in her own garden. We spent a laughter filled evening preparing gourmet food with an absolutely charming host. Thank you, Chef!


Our time with Chef Daushka was a great team building experience. The food was amazing!


We attended the Vive la France cooking class as a company party/team building event. There were 13 of us and Chef Danushka did a great job keeping the whole group engaged and on track. She quickly learned everyone's names and included everyone in the lesson and conversation. The class was well organized, fun and most importantly, the food was delicious. Chef Danushka took extra time to make sure everyone's questions were answered and she shared a lot of neat tips and tricks. I would definitely book with her again. Great experience!


I thought Chef Danushka was great. It was intimate and relaxed and those Nutella brownies were just amazing!


Great evening. Chef was prepared and easy to talk to. Food was lined up and ready when we arrived. Would do it again.


I apologize for not being able to make it. For the second time


We enjoyed our time with Danushka, she is warm and thorough. Her recipes tingled our tastebuds and gave repeatable principles for the future. I recommend you try the porkchop and polenta menu option (as I sit in food coma)! She entertained and educated. My wife and I recommend her whole heartedly!


Great class and great menu!!


Great meal. Taught useful techniques.


The Microsoft team was extremely impressed with Chef Danushka ability to control the group, teach with fun and allow us to enjoy a delicious lunch. We will be back. Thank you


Chef Danushka was amazing! We immediately felt welcome and comfortable. She tailored the course to our wants, allowing us to be as hands on or hands off as we wanted. Since we came to cook, she let us do everything. Danushka was able to teach us so much without making us feel like we were in a class. Under her guidance, we were able to prepare a delicious 3 course Italian meal, learn the tools and techniques to prepare fine cuisine ourselves, and have an absolute blast doing it!


Local, fresh, in-season. These are just a few words to describe the ingredients in Chef Danushka's kitchen, and it shows in her meals. Always in search of a new challenge, Chef Danushka offers customization options in her menus to provide the best-suited class for all.
Reviews Chef Danushka received outside of Cozymeal


What an incredible chef! A fantastic, fun, and organized teacher. We learned a tremendous amount and the food was delicious. Highly recommended!


OMG! I've watched Danushka compete on the Food Network and have now had the pleasure of her teaching me to cook in person! What a great night for our group!


Other Cooking Class Experiences you may like
Can be used for any experience or cookware
Meet your chef
---
After graduating from Le Cordon Bleu, Chef Danushka's culinary career quickly rose to prominence. An experienced culinary instructor and highly sought after private chef, she has worked for celebrities and high net worth clients across the U.S. Chef Danushka was a contestant on "Chopped" and "Cutthroat Kitchen," a finalist on "Comeback Kitchen" and "Next Food Network Star," and is the winner of Food Network's "24 Hour Restaurant Battle."
Flexible booking: Cancel or reschedule this event's reservation for free up to 48 hours before the event.
This experience is not refundable as it includes a meal kit.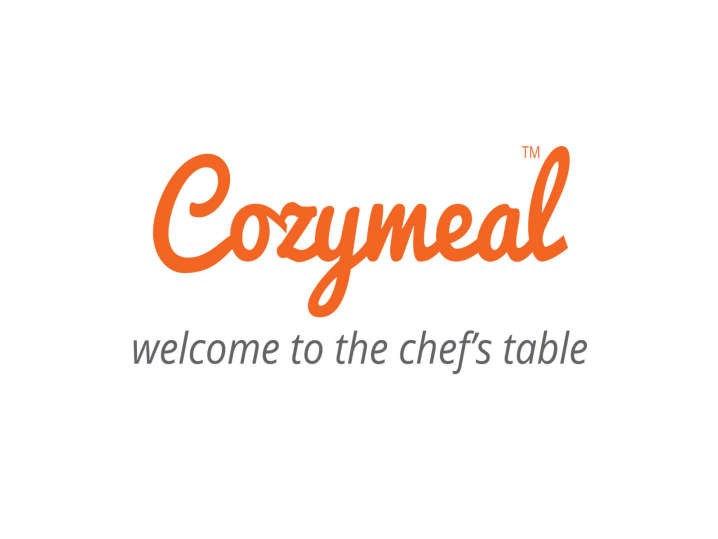 This website uses cookies to enhance user experience and to analyze performance and traffic on our website.
We also share information about your use of our site with our social media, advertising and analytics partners.
This website uses cookies to enhance user experience and to analyze performance and traffic on our website. We also share information about your use of our site with our social media, advertising and analytics partners.
Accept