Cooking Class - Catalina Offshore Seafood
Cooking Class - Catalina Offshore Seafood
28 reviews
28 reviews
The freshest seafood in San Diego is at your fingertips with Chef Fabrice.
Chef Fabrice has a one of a kind culinary experience ready for you. Discover the freshest seafood provided by Catalina Offshore in San Diego.

Enjoy an entire menu that is dedicated to the ocean and local seafood. Chef Fabrice will introduce you to fresh seafood that is readily available, essentially right in your backyard. Discover how to prepare seafood meals that are bursting with flavor, because they are so immensely fresh. Be in awe as you take in the aroma and taste of your final, fresh masterpiece.

Guests are welcome to bring wine and beer to enjoy during the class.
Sea Urchin Chowder
With brioche croutons
Pan Seared Diver Scallops
With grilled corn buckwheat pancakes, mashed edamame and bok choy
Stuffed Calamari
With caramelized shallot and white wine pan reduction sauce
Minimum Guests

2

Maximum Guests

5

Meal Courses

3

Event Duration

2.5 hours

Labels

Californian, Date Night, Holiday, Pescatarian
Cozymeal guest reviews for this experience


My husband and I had a great time with the Chef. He was prepared and knowledgeable. We had a lot of questions, and he always had ready answers even when it wasn't related to the meal he was cooking. The night was a lot of fun, I learned a lot, and the meal was delicious.


Chef Fabrice was great. He was engaging and entertaining and you could tell he was passionate about cooking.


Wow. What a great experience for our daughters 25th Birthday. Everyone loved the food and appreciate the gluten free modifications that were made. Highly recommend!


Tres magnifique! Chef Fabrice not only met my expectations, but also went above and beyond the stars. I requested one of his cooking classes to celebrate a birthday, and he truly made the experience one to remember. He was able to accommodate to any food restrictions beforehand and on the spot. He even added a dessert for the birthday, even though it wasn't part of the menu. He shows true passion and knowledge in his cooking, and his stories made the experience more casual and warming. He is well experienced, and you can immediately tell that he loves what he is doing and loves to cook for others. I would recommend Chef Fabrice to anyone who is looking for a great time to eat amazing food while having a great time with the chef!


Educational,entertaining,social,international and delicious. Highly recommend this experience. San Diego lucky to have this resource.
Cozymeal guest reviews for other experiences with Chef Fabrice


Our experience with Chef Fabrice was beyond excellent! Not only was the food delicious, but his cooking process was extremely engaging. We loved that he invited his lovely wife into the kitchen, which made our experience even more personal. He made sure to explain everything in detail- from what he was doing and why to where he purchased his produce from. His kindness in accommodating us and answering all our silly questions will not be forgotten and his is attention to detail will definitely have us back!


My husband and I had a wonderful time with Chef Fabrice last night. We enjoyed his amazing stories, tips & suggestions. He served us a deliciously creative 5 course meal that didn't disappoint the palate. He brings sophistication and warmth to the kitchen that was a pleasure to experience and watch. We highly recommend him in making your experience with cozy meals truly a memorable one. Thank you Chef Fabrice!


The Chef Fabrice team building experience was a true 'hit' with my colleagues. Everyone enjoyed his explanation as he prepared the meal that we were about to eat. I would highly recommend this for your group!


Chef Fabrice and his wife created a personal homey experience coupled by 5 star restaurant food and service. His expertise was displayed in his artistic presentation of each dish. He even tweaked the meal to fit our personal likes it was a truly perfect night!


Can't believe the experience....went way beyond expectation! Chef Fabrice is amazing. Put things together I would never have eaten. Love, love this date night sensation. Thanks for making us so happy!


Phenomenal! Delicioso! How much fun! These are just three comments I heard regarding the Cozy Meal experience. Chef Fabrice is professional, congenial, and knows how to work a crowd. I highly recommend the Cozy Meal experience! There is no better or easier way to throw a successful stress-free party.


Excellent tasting food, and awesome time with Chef Fabrice.


Quality experience! We failed to realize upon booking that this wasn't a hands-on class so a bit disappointed in that aspect, however not the chef's fault (Cozymeal marketing?). Professional chef experience came through in food and conversation, great Q & A for learning, beautiful home and over all would recommend for "date night!"


Chef Fabrice was fabulous! He hosted the class in his home and made us feel very welcomed. He instructed us on a lovely meal from the South of France and was great about answering my many questions. The evening with my girlfriends was delightful and I would highly recommend Chef Fabrice and Cozymeal for either classes or catering.


Personable and knowledgeable -Chef - I had a great time and three food was wonderful!


It was a wonderful meal and one we won't forget! Thanks for the awesome experience.


Wonderful experience and evening with Chef Fabrice. We were welcomed into his beautiful home & kitchen, settling in for a unique dining experience together. Chef Fabrice is warm and relaxed, where his years of experience are evident. He provided much in the way of sharing his expertise and skills with the preparation of each course. A flavorful gazpacho to start with, that demonstrated how wonderful healthy can taste. Simple delicious. Fascinating to hear of cooking methods and tricks of the trade throughout the meal that we may otherwise have never heard. Truly enjoyed watching a true Chef in his domain, and seeing all of the steps that go into making a beautiful meal. Perhaps the appreciation for each dish was even more so, witnessing all of the care and effort that starts with shopping and gathering and ultimately culminating in the dish set before you. So much more than a standard restaurant meal. We all had such a lovely meal together. The niscoise salad was so delicious, served roasted vegetables and hamachi. Fennel was the surprise hit of the night for all, in terms of learning how to prepare it and include it to compliment various dishes. The risotto over mozzarella was a hit. Visually watching the preparation created quite a bit of anticipation for all the senses. Last but not least, was the fresh poached peaches, with homemade cookies and cream which did not disappoint. Things to know: Bring your own wine or drink of choice. Also, the portions are not your standard restaurant fare, so plan accordingly. The evening was a hit for our group and an experience we all look forward to doing again. A true pleasure.


Chef Fabrice: 5/5 Personality: very straight forward and funny, has a lot of great stories from his professional cooking days and what his life is like now. Makes for a great dinner ambiance. Teaching: very descriptive about each and every step. Explains the importance of whatever technique he is using for each task. Example: using vinegar when boiling an egg helps peel the shell a lot more easily. Professionalism: even when he's talking about different stories he knows how to stay focused on the task at hand, which translates to a fun and entertaining experience all while making the food perfectly. There's nothing to say about the food because there's nothing that needs to be said. The man cooked along side Jacques Maximin! If that's not enough spark your interest in his food i don't know what to tell you. But if you want something food wise. His Cavillion Soup was ELECTRIC. Definitely gonna repeat that in the future. Verdict: you have to try him out. The man has been in the business since he was 16. Trained in France among the best. Cheers Chef! It was an honor and privilege to learn from you. - Donald Curtis Browning


Chef Fabrice was a hit with my team. Everyone enjoyed the cooking demo and the food! Chef Fabrice was very engaged, answered many questions and above all very enthusiastic and personable!


Thank you for the wonderful experience! Our team really enjoyed the interaction with Chef Fabrice and the food was amazing! Highly recommend!!


I wasn't there but my family told me they where very happy with the experience.


Cozymeal was a unique and excellent experience! My girlfriend and I took a cooking class with one of their French chefs. We learned lots of new and interesting cooking techniques. I definitely plan on having another date night experience after a superb overall experience with Cozymeal. I'm really looking forward to the next Cozy meal!


Cozymeal was incredible! I went to a couples cooking class in San Diego hosted by Chef Fabrice and I can honestly say it was an experience I have never had before and I really look forward to having again! How often do you have the opportunity to watch a pro chef prepare 3 dishes from scratch right in front of your eyes and learn in the process! This is exciting, cool, different and something unique!


This was a new experience and one that I knew would be either really good or really awkward. Chef Fabrice was amazing. His friendliness and outgoing attitude lightened the mood. His explanations of what he was doing and why helped us understand the process. The food... The food was amazing. I was blown away by the French Riviera cuisine. So flavorful and simple. Highly highly recommend!!


Chef Fabrice...Wow. What a joy to watch just like five feet from me. He really is the real-deal french chef. Very personable and you can tell he loves, really loves food and the work that he does. Learning from him was such a treat, I was in awe at his knife skills and I really enjoyed learning from him.
Guest reviews for Chef Fabrice






Other Cooking Class Experiences you may like
Meet your chef

---
It was at an early age that I started training under 2 star Michelin Chef Jacques Maximin. I earned my chef's diploma with honors from L'ecole Hoteliere De Nice and have cooked for many interesting diplomats around the world. Now I live in San Diego where I love to prepare nutritionally sound meals for my clients while competing in Brazilian Jiu-Jitsu and teach cooking classes.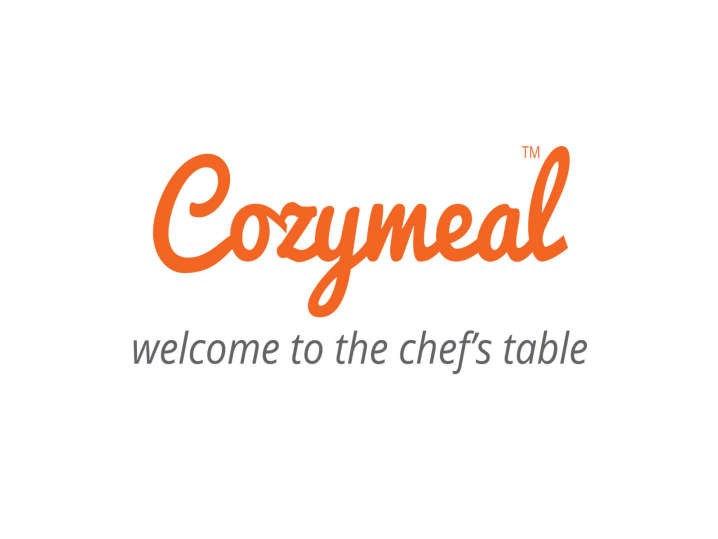 Want Even More Culinary Inspiration?
Exclusive deals, cookbooks and our best tips for home cooks — free and straight to your inbox. PLUS: 500 Rewards Points.
YOU'RE IN!
Thank you for signing up for our mailing list.
© CozymealTM, Inc. 2013-2021 - Phone: 619-642-2212
501 W. Broadway, Suite 800, San Diego, CA, 92101