Cooking Class - Thai Cuisine Fundamentals
Cooking Class - Thai Cuisine Fundamentals
88 reviews
88 reviews
Share Event

COVID-19 protocols this chef will implement are:

Social Distancing Friendly
Join Chef Jordan on an immersive culinary tour of Thailand!
Cuisine in Thailand is the result of influences primarily from India and China, and is popular internationally for its unique range of flavor profiles that cater to a variety of preferences. Drawing heavily upon fresh ingredients from the earth, it has endured for generations. Chef Jordan has travelled the world and invites students to explore the cooking process in an atmosphere that is engaging and without pressure.

The first item on the menu is a savory Tom Kha Gai soup that is the perfect way to begin your experience. Continue with fresh spring rolls that are utterly delectable. Chef Jordan concludes the class with a succulent Thai coconut yellow chicken curry.

Guests are welcome to bring wine and beer to enjoy during the class.
Artisan Fresh Fruit Platter
Prepared in advance by the chef
Tom Kha Gai Soup
Fresh Spring Rolls with Ginger Lime Chicken
Thai Coconut Yellow Chicken Curry
Minimum Guests

2

Maximum Guests

6

Meal Courses

3

Event Duration

2.5 hours

Labels

Asian, Beginner, Date Night, Thai, Valentine's
Cozymeal guest reviews for this experience

Stu
11 Sep 2020
Chef Jordan and his Thai Cuisine Experience was awesome! Jordan was very prompt and great with communication as well as a super down to earth person and great chef! He taught us tons of great cooking and knife skills as well as went even further to teaching us some gardening skills and facts about nutrition which was very informative and made us realize the importance of healthy eating/cooking. I'd highly recommend Chef Jordan to anyone looking to do a cooking class, he was great and I couldn't have asked for a more perfect evening to celebrate my girlfriend's birthday! Thanks again Chef Jordan!

Kathy
24 Feb 2020
Chef Jordan was very knowledgeable and produced some great food. I particularly liked the soup, but everything was good. I already gave him a tip, and would like to say thank you for a most enjoyable experience.

Janelle
15 Feb 2020
Chef Jordan was very nice and the food was delicious! He gave us valuable cooking tips that I will definitely be using!

Eleanor
15 Jun 2019
We thoroughly enjoyed Chef Jordan's cooking class. He is an amazing chef who taught us to cook the most incredible Thai dishes as he warmly welcomed us into his mountain home...a gorgeous setting for a cooking get away. This is a splendid young man who is passionate about food, nutrition, and bringing his gift people who care about GREAT food. Take a beautiful drive his way and enjoy the breathtaking views and enjoy a wonderful meal on top of a mountain!

Janis
21 Mar 2019
My husband and I want to give a shout out to Chef Jordan W. . We had such a fantastic time with my sister-in-law and brother for Karla's birthday. We learned how to prepare and cook the menu from the Thai Cuisine Fundamentals. We not only prepared a fabulous meal....we learned various knife skills, learned about various new vegetables, oils and even how to prepare perfect brown rice in the oven. Our evening was filled with laughter, so much joy and passion for cooking. I loved that all I needed to to get ready was to set the table and arrange some flowers for the table. Chef Jordon was terrific, knowledable and loves his profession. He does all the shopping... tells you where he gets his ingredients so you can prepare the meal again. I was so proud to have given this as a birthday gift. It was a huge success. Thank you again Chef Jordon and Cozy-meal. You left us 100% satisfied!

Harman
13 Jan 2019
My family's experience with Jordan was nothing short of excellent. We had hired him for the Thai Fundamentals cooking class at our house as a 60th birthday celebration. He was on time, prepared with all ingredients, recipes etc.. The class was fun and he walked us through every step of the three dishes. The food was excellent, the soup especially was a hit among the family. Further, Jordan was fun to talk to and helpful in giving general cooking tips and advice. 10/10 experience overall. I would recommend Jordan to any friends or familt who are interested in learning more about cooking.

Mackenzie
12 Nov 2018
What a great time! We made SO much delicious, healthy, organic, colorful, Thai food! Chef Jordan was so friendly, knowledgeable, helpful and fun! Also he will customize the food to your preferences which I thought was so nice since I tend to be pretty picky. I despise cilantro and it was supposed to go in everything we made or at least on top as a garnish but he let us skip that step. Thank you so much! Haha. I know that not all chefs will let you change their recipe so I was thankful he was nice about it. He let us pick some fresh mint, tomatoes, peppers and passion fruit from his garden before we went home! So awesome. Thanks for teaching us cooking novices countless things about cooking yesterday!

Reena
09 Oct 2018
My husband and I had a very fun and productive afternoon learning Thai cooking. Jordan is a great teacher.

Larry
14 Sep 2018
Jordan is an amazing person all the way around. The food we prepared was phenomenal. He taught us amazing recipes and skills in the kitchen. We did the class at his house (he will travel to you as well) and the view was incredible. Highly recommended for anyone and everyone.

Maggie
27 Aug 2018
We had a wonderful time cooking with Chef Jordan! The food was amazing, so flavorful and we really enjoyed learning several helpful tips and tricks along the way. He has an incredible herb garden which was fun to experience. I would highly recommend taking a class from Chef Jordan!

Jenny Terry
17 Aug 2018
What an amazing experience for a birthday celebration! Jordan is an excellent teacher with a great kitchen and garden. We will definitely be taking more classes from him!

John
05 Aug 2018
This Thai cooking class was to celebrate my wife's birthday. Chef Jordan was incredibly welcoming and friendly. His flavors were spot on, and he had just the right amount of hands-on involvement and culinary tips for varying skill levels--my wife (advanced) and me (basic). I would strongly recommend this experience to others, and the setting for the class has a beautiful view with lots of ingredients (herbs/vegetables/fruits) produced on site.

Michelle
01 Aug 2018
My husband gifted me the Thai Cuisine Fundamentals class for our anniversary and we had such a great time! Before our class, Chef Jordan reached out about any food allergies and was kind enough to cater to my wheat and dairy restriction. Upon arriving at his beautiful home, Chef Jordan greeted us with a friendly smile and took us over to his kitchen where he had all of the ingredients displayed. He asked us what type of music we liked and I love listening to "French Cafe" songs while I cook so he turned it on for a relaxing mood. We made three dishes: Tom Kha Gai Soup, Thai Coconut Yellow Chicken Curry and Fresh Spring Rolls with a yummy Thai Peanut Sauce! Using fresh ingredients and cooking from scratch was so fun to make and eating it was so much better. You could really taste how fresh the ingredients were. Everything was loaded with flavor and pretty healthy, too! Chef Jordan did a great job teaching us knife skills and walking us through each recipe. One of the best things about the class was that we were able to eat A LOT! We made so much food that we were able to get second (even 3rd) helpings as well as pack some for the road. We brought a yummy Sauvignon Blanc with citrus notes that he recommended would pair well with the meal and it tasted great! He also took us on a mini tour of his garden to pick out fresh herbs for our spring rolls. Chef Jordan was very organized, friendly and professional and made good conversation throughout. Since it was just me and my husband, it was a very nice and intimate experience. He gave us the recipes to take home along with some grapefruit and passion fruit from his yard! We really enjoyed our time learning how to make this yummy 3-course meal. The next time we decide to do this again, I'd love to invite a bigger group with us to enjoy this fun experience! Thanks again Chef Jordan!

William
01 Aug 2018
Such a great time! Amazing food! So fresh and so tasty! So cool to be able to use fresh herbs from his garden! I highly recommend his cooking class! I learned so many great takeaway's from the class!

stephanie
13 Feb 2018
Great class in a home setting. Wonderful flavours and chef Jordan keeps you at ease.

Jessie
09 Feb 2018
We had such a fun time with Jordan! Not only was the food amazing (some of the best Thai food we've had and we've been to Thailand), but he taught us some great cooking skills. The ingredients he brought were also very high quality. I couldn't have asked for a better birthday present for my boyfriend. Can't wait to book again!

Robert
22 Jan 2018
Large group of 15 people crowded into the Community Center in La Jolla. I was very impressed with the whole experience. Set up and flow of the evening was perfect. Thai was a huge hit even though I was nervous about people not being interested in Asian Cuisine. Chef Jordan was spot on with his directions and teaching regarding knife skills, food prep and plating. Great Job Chef Jordan and support staff. We have a blast.

Fraser
02 Oct 2017
Such a good class! Great food and great instruction

Kristi
08 Jul 2017
CHEF JORDAN WAS INCREDIBLE!!!

Jessica
19 Apr 2017
Loved it!

Kelsey
19 Apr 2017
Fantastic Thai cooking class with one of the nicest chefs! Can't wait to take the class again!

Brian
23 Mar 2017
We enjoyed the Thai cooking class. Jordan was professional and personable. We learned some good techniques, improved our knife skills, and left with plenty of delicious leftovers!

Keely
04 Mar 2017
Chef Jordan was professional, personable and excelled at teaching Thai cuisine. He made teaching to a variety of cooking skill levels enjoyable and applicable. Thank you and look forward to booking another cooking night.

Kira
04 Mar 2017
We booked Chef Jordan's Thai cooking class and had a fantastic time. Great food, fantastic chef in one of the best cooking classes in San Diego. Thank you Chef Jordan & Cozymeal!

Corie
01 Mar 2017
Chef Jordan was friendly and knowledgeable! The food was amazing. The only reason I took off 1 star was the venue. For the money paid, I would expect to have the class at a professional kitchen or cooking school. There was very limited room.

Todd
23 Jan 2017
Chef Jordan did a great job providing insight into technique as well as displaying spontaneity during the meal prep. The hands on experience is definitely a plus and his patience with answering questions was most appreciated! Thoroughly enjoyable experience. Highly recommended.

Nicholas
30 Nov 2016
Awesome experience. Ended up making some amazing Thai food.
Cozymeal guest reviews for other experiences with Chef Jordan W.

Jenna
10 Jan 2021
The Plant-Based Farm to Fork Meal was AMAZING! Thank you Jordan! We enjoyed learning how "made from scratch" recipes like Bean Burgers, Pasta and Ice Cream that are actually healthy! We already made our own cashew milk coffee creamer. We feel like we graduated to another level of embracing our plant-based lifestyle. No more frozen vegan junk food for us! Jordan is highly skilled and fun to cook with. We learned more about knife skills, kitchen tools, and cooking oils. Thanks for a special day!

jessica
01 Jan 2021
Jordan was extremely knowledgeable and kind! We had the best day and yummiest food!! We are definitely doing this again!! :)

Isaiah
01 Jan 2021
Prompt and professional. Jordan made our experience memorable! The food was A-M-A-Z-I-N-G! Will definitely hire him again!

Talia
14 Dec 2020
My fiance and I had an incredible time with Chef Jordan. He is friendly, patient, and a joy to learn from, and the food was DELICIOUS! Plus we made enough to last us for 3 more meals - you will leave with plenty of leftovers and a great set of new skills!

Tammy
25 Nov 2020
Chef Jordan was incredible! It was my husband's 40th birthday and I wanted to have a special dinner at our house to celebrate. Chef Jordan was accommodating to our time frame and arrived ready to go. We had his Hawaiian menu which did not disappoint! Everything was delicious, came out timely and oh my goodness the dessert was to die for! On top of all of that Chef Jordan was just the nicest guy! We're definitely looking forward to having him over again!

colleen
07 Nov 2020
we had such an amazing experience and learned sooooo much. Jordan was amazing, knowledgable, and so helpful.

Annalese
07 Sep 2020
I would highly recommend Chef Jordan's cooking class. The meal was delicious and the ingredients were excellent. Chef Jordan is very welcoming and makes you feel comfortable, and the tour of his beautiful garden was a great addition to the experience. I would highly recommend this class for a date night or small group experience!

Garrett
28 Jun 2020
This was an incredible experience. Chef Jordan welcomed my girlfriend and me into his beautiful home in the hills of Julian. We learned some great cooking tips, enjoyed fresh and tasty food, toured his garden, and laughed along the way. Jordan is not only a talented chef but a genuinely kind human. This experience made our month.

Barbara & Martin
28 Dec 2019
Great experience! Chef Jordan has a lovely personality. He's very health conscious and a very talented chef. I highly recommend him.

Nina
19 Dec 2019
Chef Jordan was exceptional! My mother and I enjoyed a cooking class with him and even though we've been eating plant-based for years, his flavor combinations and creative but easy-to-make recipes will become part of our regular menu. Chef Jordan is knowledgeable, engaging and we would recommend his classes to everyone - you'll be in for a treat!

Bethany
11 Dec 2019
Thank you Chef Jordan and company for the fun night! We greatly appreciate your patience with our rowdy group..... valuable knife skills were learned and we were able to participate in creating a wonderful meal from the most fresh and amazing ingredients. Chef Jordan has a laid back approach that made us feel comfortable and not intimidated to try something new. We had so much fun! Thanks again!

Kian
12 Nov 2019
Jordan was absolutely fantastic. His vegan Tom Ka soup was incredible and the coconut dessert was to die for! Great guy, great chef, great food, great experience. I highly recommend it!

Evan
18 Sep 2019
Jordan was the BEST! Can't wait to have him back to our house again. The nicest guy, really fun and an incredible chef!

Anna
16 Aug 2019
My husband and I received the pasta making class with Jason as a gift for our wedding anniversary. It was such an amazing experience! We not only learned how to make pasta, but he taught us many other useful "kitchen tricks." Jason was very accommodating of food restrictions and dietary needs. It was a perfect weekend away from San Diego in scenic Julian. A must do! Fun date night! Thanks Jason! We highly recommend him. Book it!

William
11 Aug 2019
Chef Jordan was Awesome!! He really took his time to explain things. Would highly recommend!

ANNE
24 Jul 2019
Chef Jordan was awesome! We had an Airbnb that had pretty minimal utensils/ space but he made the best of it! He was super nice and friendly, and allowed us to cook along side him. My boyfriend couldn't stop eating the panna cotta :) Thanks again Chef Jordan!!

Sarah
11 Jul 2019
Chef Jordan did an incredible job entertaining a large and rowdy crowd, and the food we helped him and his team make was SO good! Highly recommend Chef Jordan for cooking classes in the future - he was personable, professional, and fun!

Virginia
04 Jul 2019
Chef Jordan arrived right on time and with a little extra--he made a lovely fruit platter for us. We helped a bit but it was really fun to have someone cook our meal for us. The food was yummy and he was knowledgeable and friendly. A good time was had by all!

Monica
03 Jun 2019
We had a great time and learned alot. Jordan was an absolute pleasure to cook with - professional, personable and a genuine soul! We highly recommend a dining experience with Chef Jordan!!

Javier
31 May 2019
My wife and I had the best experience with Chef Jordan. The food and instruction were excellent and I highly recommend him.

Erika
06 May 2019
My husband and I went to Chef Jordan's house last night and we had such a great time! His place is right near Lake Cuyamaca and it was beautiful. We live in San Diego but made a day trip to Julian for this. Chef Jordan was very thorough in explaining how to make each dish, and everything we made was absolutely delicious!! We will definitely be booking him again. Thank you!

Andres
20 Apr 2019
Amazingly experience, great flavors, interactive class one of the best wedding anniversaries. Really recommend any class with Chef Jordan, lovely place and the trip to his house is wonderful.

Cathy
27 Mar 2019
We thoroughly enjoyed the experience! Chef Jordan was an excellent chef and teacher and the food was amazing. We will repeat the recipes very soon and the instruction gave us confidence to try other Japanese dishes. We enjoyed it so much, we will likely try another class again.

Cliff
10 Feb 2019
Had a great time! The meal was fun and easy to prepare & turned out so good!! I'm looking forward to cooking it on my own. Thank you for coming out.

Grace
20 Jan 2019
We had SO much fun with Jordan for the Plant Based Farm to Fork class! The ingredients were so fresh, the recipes turned out incredible and Jordan is an absolute delight to spend time with! We also were SO appreciative that he offers vegan/plant-based cooking classes, as these are hard to find despite the fact that plant-based cuisine is growing so much in popularity for so many reasons. Such an awesome experience and we feel so lucky to have had it. Highly recommend!!

Susan
05 Dec 2018
Chef Jordan was great. He came to our house for our employee team bonding evening. One of the best parts of the evening for me was the beautiful set-up with all the fresh vegetables lined up on my counter and how organized he was. Another part that was awesome was that the entire mess was completely cleaned up. And on top of that the food was delicious. We would do it again.

Caroline
10 Sep 2018
Had the best time at chef Jordan's class! It was personalized and his home is beautiful. Lots of the produce is fresh from his garden. Would definitely book again!!

Vincent
20 Aug 2018
We had so much fun learning from Jordan! Food came out delicious and we got to do a lot of the cooking. Jordan shared his home and his garden with us as well. He is very knowledgeable and had some great tips.

Jack
18 Aug 2018
Jordan was very easy and comfortable to work with and follow in the kitchen with awesome tips on food selection, preparation, and cleanliness with experience that supports his knowledge and skills in the kitchen and his garden where he grows a lot of vegetables. The experience was incredible to the point where I am trying them @ home. Thank you very much.

Christy
17 Jul 2018
My 17 year old daughter and I had a great time. Chef Jordan was interesting, organized and paced the experience well. The recipes and food was excellent, I would cook these recipes again at home! Very hands on learning.

Elise
01 Jul 2018
Such a great guy, and what a fun class! We loved every minute of it, and we will treasure the recipes you shared. The food was incredible. Thank you so much!!!

Liz
27 Jun 2018
This was our 2nd class with Chef Jordan, and just as enjoyable as the first one! We had fun, learned a lot, and ate great food! Thanks again

Sean
29 May 2018
Great host, very knowledgeable about timing and when to find pockets of time to just chit chat.

Benjamin
27 May 2018
Our experience with Chef Jordan was enjoyable, comfortable, and all around excellent. He is passionate about the craft and is clearly gifted in teaching the craft as well. Aside from learning how to make pasta from scratch, my wife and I learned many simple tips and tricks that are definitely going to raise the bar of our daily cooking experience. I couldn't recommend Jordan enough! I would take this course all over again.

Sarah
14 May 2018
What a fun experience! My boyfriend and I enjoyed learning some new recipes in our own kitchen. Chef Jordan was great to work with and we enjoyed cooking and eating with him.

Theresa
31 Mar 2018
Loved loved loved! Jordan was very nice, patient and very engaging. And did I mention he shares many tips and tricks of the trade! I would absolutely book again. And this meal selection was really good and filling!! Stuffed!

Sheral
04 Mar 2018
Chef Jordan was awesome! The food was fabulous! We would love to take more of Chef Jordan's classes. So much fun! Would highly recommend!

Elizabeth
16 Feb 2018
The Indian cooking class was fantastic! Chef Jordan explained the recipes and demonstrated the techniques very clearly. He also answered all of my beginner's questions with expertise and good humor. My husband and I had a great time, and an incredibly tasty meal that we now have the confidence to recreate on our own. Highly recommend!

Crystal
10 Feb 2018
Chef Jordan was great. He came to my home to cook for me and 2 of my co-workers. He's a great teacher, amazing chef and clearly passionate about his work. I highly recommend Chef Jordan and Cozymeal, who had great customer service and answered all my questions prior to the event!

Jack
07 Jan 2018
We had a great evening with Jordan. The Japanese food was delicious and Jordan did a fanstic job of involving us in the preparation. The lesson was a Christmas gift to my girlfriend and it was a huge hit. Especially appreciated Jordan taking the time to teach us knife techniques and the motivation behind his ingredients. Couldn't recommend him more strongly for your next birthday gift or dinner party.

Jasmine
15 Oct 2017
Jordan was great! Super nice guy and really taught us a lot. The food was AMAZING too.

Tina
19 Sep 2017
We had a fantastic experience with Chef Jordan! In addition to being funny, friendly and flexible, he was incredibly knowledgeable and gave us great tips & tricks for cooking a variety of dishes as well as important knife skills. The Southern food we cooked was delicious and easy to replicate - I would highly recommend any of Chef Jordan's classes to anyone interested in good food and good fun! -Tina W.

Viola
21 Jun 2017
Chef Jordan is absolutely amazing!! We had the best cooking experience with him and an unforgettable event. He is extremely talented, experienced and has a super nice personality. I wish I could give him 10 stars.

Mary
19 Jun 2017
Chef Jordan is a good teacher, patient, made the cooking experience fun and the lessons reusable. We would definitely have him again. He brought plenty of food. He was informative on food and spices. The sauces were delicious and beautifully presented. We celebrated my son's birthday with this cooking lesson. We had a blast!

Sheera
03 May 2017
Thanks for an awesome birthday experience for my husband! We had a great time, learned a lot, and got to eat a lovely meal.

Mark
22 Apr 2017
Jordan was very friendly and knowledgeable. We enjoyed our evening completely and are looking forward to our event.

Ebba
19 Apr 2017
We attended Chef Jordan's Indian cooking class in San Diego. It was a great experience and we are looking forward to our next class with him.

Arabela
19 Apr 2017
We really enjoyed our cooking class with Chef Jordan. He is kind, competent and the class was a lot of fun. Looking forward to our next cooking class! Highly recommended to anyone in San Diego.

Angelica
18 Jan 2017
We had an amazing experience with Chef Jordan. He was knowledgeable in every aspect of his cooking. His motivation and skills were by far outstanding. Great job.

Brooke
15 Jan 2017
Chef Jordan was very responsive to our change of schedule, menu and culinary experience. As a teacher he's a natural! This was a fun experience for us! Thanks!

Ebonee
08 Dec 2016
He was quite knowledgeable, friendly and fun. We had a good time. This was a unique way to celebrate a birthday.

Kirsten
06 Oct 2016
The depth of these flavors are so mesmerizing. What a great class! It tasted so good and it was so nice to know that I could make it when I went home. I learned so much. Thank you Chef Jordan!
Guest reviews for Chef Jordan W.

Chantel
26 Jun 2018
Jordan was great! Very professional, on time, the food was excellent, and he did a great job cleaning up with us after the class. Will be using Jordan again!

Virginia
15 Dec 2017
Had a wonderful experience with Chef Jordan teaching my daughter and I the Thai cooking class. Will definitely recommend this to our friends and family.

Peter
05 Oct 2017
Chef Jordan's class on Indian food was excellent! We learned everything from knife skills to tips about baking rice and using avocado oil. He was organized, patient and fun and the recipes were great. We would definitely do another class with Chef Jordan.




Krystin
15 Apr 2017
What a great experience! My friend and I took the Classic American Cuisine private cooking class. Chef Jordan was very knowledgeable. He helped me with my cutting techniques and taught me some very handy cooking tips. Not only did we prepare an amazing meal, but we had a great time doing it! I highly recommend Chef Jordan, and would love to take another class with him.

Andrea
08 Apr 2017
A memorable experience! The class is very hands-on. Got to prep & cook the meals myself & enjoy them in between (with my glass of wine). The recipes are so flavorful. Chef Jordan is a wonderful instructor, very patient, fun & personable...he guides you well. Thanks to him, I now have some sweet culinary ninja skills. Perfect experience for couples, birthdays, or team builds. If I could give more stars, I would! :)

Kristin
22 Apr 2015
We wanted to thank you and Chef Jordan once again for sharing your recipes, your time, and your valuable knowledge with us today. We couldn't have asked for a more healing day, with great food, friends and fun - an all-around wonderful experience! It was so nice to return to the office in such a happy, relaxed mood.
$ 125 Per person
all-inclusive: 2.5-hour class, 3-course meal and taxes.
---
Meet your chef

---
Born with a love for tantalizing flavors, Chef Jordan's palette has been all around the world. He wants everyone who savors his cooking to remember it long after they leave the table, and to ensure that happens, he infuses all the knowledge he has gained into every dish.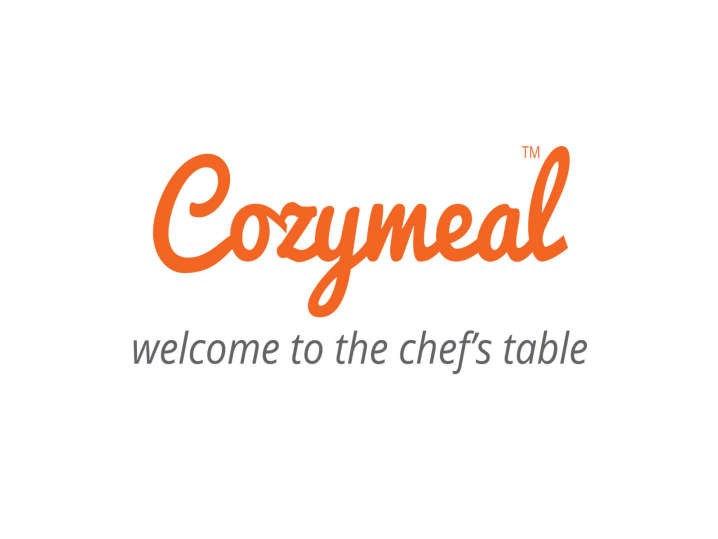 Want Even More Culinary Inspiration?
Exclusive deals, cookbooks and our best tips for home cooks — free and straight to your inbox. PLUS: 500 Rewards Points.
YOU'RE IN!
Thank you for signing up for our mailing list.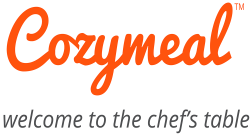 © CozymealTM, Inc. 2013-2021 - Phone: 619-642-2212
501 W Broadway, Suite 800, San Diego, CA, 92101