Cooking Class - Make a Gourmet Ramen Burger
Cooking Class - Make a Gourmet Ramen Burger
55 reviews
55 reviews
Chef Mari brings expert Japanese techniques to this fun twist on gourmet burger-making.
The ramen burger trend certainly took the world by storm, but now you can do one better by crafting your own ramen burger from scratch! Chef Mari is a professional chef who will walk you through the steps of making your own ramen noodles, step by step, then creating the perfect ramen burger.

Chef Mari will instruct you on the finer points of making traditional Japanese ramen noodles and crafting them by hand. From there, guests will made their own burger patties and compose them using their handcrafted ramen and condiments. Sign up today for a fun fusion cooking class that you'll want to recreate at home again and again.

Guests are welcome to bring wine and beer to enjoy during the class.
Ramen Burger
Ramen buns
~
Hand-shaped patties
~
Assorted condiments
Most dietary restrictions can be accommodated if noted prior to the event. Please mention this in the message field when you submit your booking request as adjustments to recipes cannot be made during class.
Minimum Guests

1

Maximum Guests

20

Meal Courses

1

Event Duration

2 hours

Labels

Asian, Fun, Gourmet, Japanese, New American
Reviews guests left for other experiences with Chef Mari


Had an amazing time and the Ramen was better than I ever imagined. Would highly recommend.


This was such a great class, chef Mari is an excellent teacher!


The food was delicious and we learned a lot of fun facts.


Great class!


Fun experience! :)


My family and I took a sushi-making class with Chef Mari that was fantastic! We learned about the importance of the rice in sushi, where to source ingredients locally to make it ourselves at home, rolling techniques, and some knife skills as well. Chef Mari's class took place in Humphry Slocombe's kitchen, which means there was ice cream available for purchase as a dessert, too. My family had a great time!


Chef Mari was such a great instructor! Not only did she show us how to make delicious ramen but she also supported her teachings with the history of ramen and why some of the dishes are the way they are today. Highly recommend this class!! Thanks Mari!


The class fun with some ramen history and lots of hands-on. We tried different types or ramen first and then went on to make ramen noodles from scratch and also the soup base. Then we cooked the noodles and finished up using her pre-made pork or chicken stock and toppings. The location itself is not that good, but it didn't ruin the experience.


Mari was super knowledgeable, and the pork belly was amazing! Really fun experience overall.


Wonderful experience and great food!


Super fun date afternoon where we learned to make some delicious ramen and learned some ramen history.


Really fun and informative!


Chef Mari was engaging and informative.


It was fun!


This was incredible. We loved Chef Mari. Her level of detail into the history of Ramen was my favorite part. The food turned out delicious, and we had a great time with the other attendees. Would definitely sign up for her other classes.


Chef Mari was a font on knowledge and amusement. A great teacher, and the Ramen was tasty!


Had a great time!


The class was great and really helpful. I'm hoping to get Chef Mari's recipes soon so I can get started.


Chef Mari is so knowledgeable and we all really enjoyed the class and getting to know her!


My husband and I just spent a wonderful afternoon with Chef Mari in her sushi making class and loved the experience and had a great time making and eating all the delicious pieces we made. Chef Mari was incredibly knowledgeable and informative and very organized. Highly recommend!


Chef Mari was great. We loved the delicious rame. I would absolutely book this experience again.


It was such a fun class. Chef Mari was awesome.


Chef Mari was upbeat and animated which is a must have for a Chef. This was my first Cozy experience and it was a ton of fun. From making our own ramen to learning about the secrets to broth making, this is one taste-y event!


Chef Mari was very nice and informative!


Chef Mari does a great class. Very informative and fun. Highly recommend!


We had a fun, informative class. Chef Mari went over several styles of ramen, gave us a taste of each, and taught us how to make a version of each at home. The class had a relaxed feel, and Mari and her assistant were able to give each of us enough hands-on instruction. (Caveat: we were apparently an unusually small class.)


Great fun and food!!


Mari and her helper were incredibly kind and patient, and we had plenty to eat. Unfortunately, everything was a bit disorganized, and Chef Mari tended to skip by steps really quickly without fully explaining what she was doing. We had gone to learn how to make sushi ourselves at home, but we mostly just ended up having a fun afternoon making our own very amateur version of sushi with some (very kind and personable) strangers.


very tasty and fun!


super fan activity


I bought this as a gift for my parents. They said they had a lot of fun and enjoyed the class.


The sushi class with Chef Mari was great! It was informative, but fun and low pressure. It made everything very approachable and easy to understand. My boyfriend and I ended up taking home over 5 rolls so you definitely get your money's worth in this class! Thanks for a great class Chef Mari!


Fun class and lots of sushi to eat. Enjoyed it very much.


Learned a lot, and really enjoyed cooking with chef Mari. She's very nice and knowledgeable, and created a great class atmosphere for all of us.


Great sushi making class! We made about 8 different types - all delicious!


This is an amazing sushi experience. All you need to know Chef Mari will teach you...and the key is in the rice! Bring a friend, so much sushi to make and try. Chef Mari is sweet, attentive and so knowledgeable. Enjoy!


What a wonderful experience! My family of 5 truly enjoyed the time we spent with Chef Mari! It was educational and delicious!


Chef Mari was a great teacher to have for this class! She was extremely knowledgeable, approachable, and well-prepared. It was a lot of fun getting to try all of the different types of ramen and seeing the various steps of the ramen-making process live in the kitchen! The final bowl of ramen was also delicious and extremely filling. My only wish is for the class size to have been a little bit smaller so that I could have been more involved in hands-on prep. Otherwise, I highly recommend this class.


Excellent class, my wife and I really enjoyed it. Would be a 5 star except the venue was not very welcoming.


Awesome class taught by Chef Mari. Really enjoyed hearing about the history of Ramen and the different variations.


Great as an introduction to ramen. Got to learn some cool stuff and had a great time


Chef Mari was great. Took her Ramen class. Learned about the history as well as how to make several different types. She also sells the broth and noodles so you can take home after the class.


She was adorable, obviously loves what she does! Chef Mari hosted us in an industrial kitchen since we did not have access to our own space, but she made sure to make us feel very at home. We left feeling full, happy, and educated on the history of sushi! Thank you for a wonderful experience and an amazing team bonding opportunity.


Chef Mari's class was very fun! It was my first cozymeal class (and first cooking class in the states) and I have to say I wasn't disappointed! We had four different types of ramen to try from, and then at the end we got to customize our own ramen. On top of that, we were also taught how to make gyoza. She also has extra soup stocks and other ingredients available for sale for class attendees so you can go home and make your own ramen without needing to prepare every single item from scratch! My boyfriend and I had a great time and we'd be highly interested in attending another one of Chef Mari's classes!


Chef Mari opens the class with a brief description and tasting of ramen from various regions in Japan. She is extremely knowledgeable and open to answering all questions. She gave many great tips during the cooking portion of the class and even divulged additional recipes. Very pleasant and professional.


Chef Mari was very knowledgeable about the history of Ramen and I thought the introduction to the various flavors of ramen before diving into the cooking was very useful.


Very good and descriptive class! I have a good idea on the different ramens and how they are made


My wife and I enjoyed the class, it was lots of fun and we learned a lot from how to prepare, cook and season sushi rice with the proper ingredients and tools to hands on experience on rolling various styles of sushi rolls and a brief history of sushi. Overall we had a great time. Thank you Chef Mari!!!


Had a wonderful time learning about ramen!


Chef Mari was a lot of fun. I really enjoyed the class and learning about the different types of noodles and the history of Ramen. I thought she did a great job and I really appreciated that during the discussion at the beginning of the class, various types of noodles were brought for us to taste. She delegated the work in the kitchen which was kind of cool as well. My Ramen came out to be excellent and it looked beautiful as well. Thanks so much!


This was such a great class, and went way over what I expected. Mari was very sweet and knowledgable of ramen history and the types of ramen. The atmosphere wasn't what I thought it would be (smaller and in a rented kitchen used by an ice cream company), but it definitely did the job and it was still a great place to take the class. There were 4 ramen tastings, each of them delicious, and a chance to make your own ramen. The ramen my boyfriend and I ended up making were not the best since we put too much of the base in and ended up being too strong, flavorful and salty. My tip is to not always follow the recipe you were given and scale down by using your judgement on how much of each ingredient you put into the base. However, the rest of the ramen was on point because Mari put so much time into preparing everything. Another great part was finding out that the ceo/president of Cozymeal actually took the class with us to check out the classes, and asked for our feedback. He sounded genuinely curious about our experience and was a great person to talk to! Overall, even though it wasn't the best ramen I've had (mainly because we put too much flavor into our base), we had a really great time and would recommend this to anyone who likes/loves ramen or wants to take someone out for a date!


Such a delightful experience! Mari was very well prepared ahead of time, quite informative throughout, and we ended up with delicious results. Success!!


Chef Mari is very knowledgeable and the class is tons of fun!


Had an opportunity to try Chef Mari's ramen. The Tonkotsu ramen had a great umami flavor to it, and her Miso ramen had such a rich, buttery flavor and texture. Both were delicious. Chef Mari is very sweet, and she was able to give me insight with regards to the process of making the broth. I can't wait to learn more from her!


I was absolutely blown away by Chef Mari's cooking class. I really enjoyed learning about the history and culture of Japan. She was very insightful and answered all of our questions. And the ramen? Hands down the best ramen I have ever had! The class was so much and I look forward to her next class!
Other Cooking Class Experiences you may like
Can be used for any experience or cookware
Meet your chef
---
Chef Mari is a critically acclaimed Japanese chef with a passion for teaching Japanese culinary history, traditions, and techniques to American students. With a background spanning the culinary gamut from catering to restauranteering, Chef Mari has been in command at Sozai Restaurant and Sake Lounge, Nombe, and Ramenburger. Currently, she's focused on teaching.
Flexible booking: Cancel or reschedule this event's reservation for free up to 48 hours before the event.
This experience is not refundable as it includes a meal kit.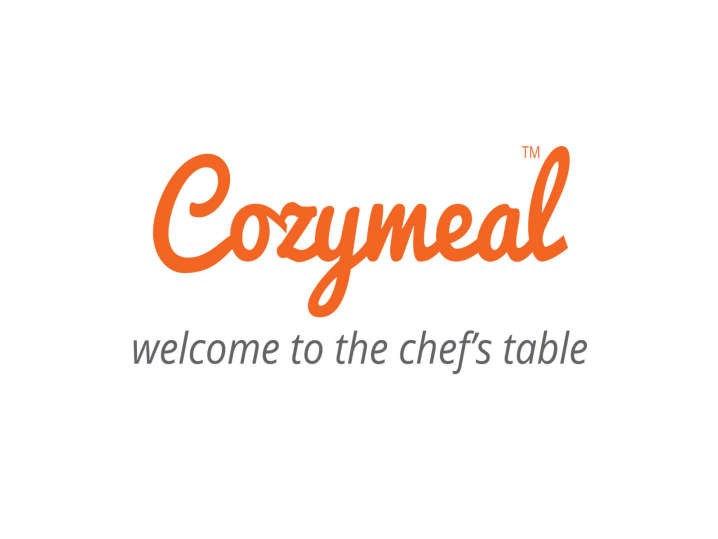 This website uses cookies to enhance user experience and to analyze performance and traffic on our website.
We also share information about your use of our site with our social media, advertising and analytics partners.
This website uses cookies to enhance user experience and to analyze performance and traffic on our website. We also share information about your use of our site with our social media, advertising and analytics partners.
Accept