Cooking Class - Classic American Cuisine
Cooking Class - Classic American Cuisine
157 reviews
157 reviews
Gain confidence in the kitchen while exploring an indulgent menu with Chef Jordan
Socialize in an electric atmosphere while perfecting your culinary skills with a chef that will teach you the top tricks and techniques to make each meal a success! Enjoy learning new skills while treating yourself to a delicious three-course menu. As a culinary artist that appreciates every aspect of the preparation process, Chef Jordan is eager to share his expert knowledge and provide guidance through each step.

Start off with learning to prepare a luscious and creamy seasonal bisque. Your experience continues with a zesty and perfectly seasoned arugula salad. Chef Jordan then invites you to delve into creating a succulent seared herbed chicken breast.

Guests are welcome to bring wine and beer to enjoy during the class.
Seasonal Bisque
Arugula Salad
With seared fruit, goat cheese, candied nuts and citrus vinaigrette
Seared Chicken Breast in Sage Beurre Blanc
With citrus asparagus and roasted rosemary potato medallions
Most dietary restrictions can be accommodated if noted prior to the event. Please mention this in the message field when you submit your booking request as adjustments to recipes cannot be made during class.
Minimum Guests

2

Maximum Guests

14

Meal Courses

3

Event Duration

3 hours

Labels

Californian, Date Night, French, Healthy, New American
Reviews guests left for this experience


Chef Jordan was very responsive to our change of schedule, menu and culinary experience. As a teacher he's a natural! This was a fun experience for us! Thanks!
Reviews guests left for other experiences with Chef Jordan W.


We had a great event and it was enjoyed by everyone!


Excellent experience and very nice and didactic chef


Chef Jordan was an amazing chef and teacher, and accommodated perfectly to our schedule. We loved having him teach us and we learned so much. Great experience and would 100% recommend to anyone who is interested.


Jordan was a great host and chef! Taught our group of 4 tons of techniques and great things about how to get quality products from our local grocery stores.


Had a wonderful time! The ingredients were so fresh and Jordan created a great atmosphere.


Chef Jordan's food was amazing. We highly recommend him.


Jordan Was a great host and Chef, a beautiful home with a great view. The art of Ancestral Cooking was tasty and very healthy. The food was excellent and he had a lovely husky to play with. Highly recommend!


This class was so much fun, so informative, and Jordan created such a wonderful menu! I highly suggest booking with him, especially this class!


I attended Chef Jordan's Art of Ancestral Cooking class. Chef Jordan was an exceptional host. Chef Jordan shared lots of detailed information about the spices and ingredients he used to prepare the meal and where he purchases these items (or grows). He was well versed on the methods of preparation and cooking, and all portions of the meal prepared were outstanding.


Such a fun class for our group of four. Chef Jordan was able to accommodate allergies in our group and modify the menu. Great ingredients. Perfect ratio of "work" and learning to socializing with our friends.


The cook was great. I was not impressed with the location. They had nothing to open wine with, I thought they would be more prepared, like having the wine glasses, the water glasses all set up. Nothing was set. I had to do all of it. No aprons to cook. Everyone was getting dirty. I would never go back to this location. The bathrooms were very dirty. I will probably never use this again. I have 2 buildings, and I thought I had the perfect thing. I was not impressed at all with the amount of money they charged.


Chef Jordan was AMAZING! He as very thoughtful and engaging with us during our time together. His instructions were very easy to follow and the food we prepared was spectacular. I would highly recommend Chef Jordan to anyone who wants to enjoy preparing amazing food while having great conversation!


The process, preparation and presentation were excellent.


We really enjoyed our time with Jordan. He was very impressive and was very considerate throughout the whole course. We left with a large amount of left overs and he also gifted me with a box of umami mushrooms that inspired me to make chicken with mushroom sauce on top of noodles mirroring the methods he taught in his class. The other attendee that came with me also wanted me to say she enjoyed his beautiful dog! ?


Chef Jordan was incredible welcoming and engaging and a great teacher! Delicious recipes and a wonderful day!


He was fantastic! Food was delicious and the chef was super fun to talk to. We learned a lot of new skills along the way. Would absolutely recommend to friends and family.


Chef Jordan made a wonderful meal for our family while we celebrated a 50th anniversary. He even accommodated a few dietary restrictions. He was polite, professional and the food was absolutely delicious! Thank you!


We just loved having Jordan cook for us. He was personable and the food was delicious. He worked with all of our food allergies/issues and prepared an outstanding dinner for us. We have mahi mahi for our main course and it was wonderful. We were celebrating our 50th anniversary on this weekend and the meal couldn't have been better. Thanks Jordan!


We prepared a delicious, healthy, environmentally friendly meal in Chef Jordan's peaceful and scenic home. We had a fun and educational time, and the food was AMAZING!


Enjoyed our cooking experience and delicious meal prepared by chef Jordan!


Incredible experience! Chef Jordan was very friendly and made us feel right at home while we learned to make authentic Italian pasta. Chef Jordan is very knowledgeable and has a great passion for his craft. We learned so much from Chef while having a fun and engaging experience. I cannot recommend Chef Jordan enough! We had an amazing experience full of delicious food, and will certainly be looking at the other classes he offers!


Chef Jordan was wonderful! Friendly, accommodating, great at giving out some cooking tips and instructions and we had a great time.


Super fun day with Chef Jordan! Very professional and communicative with all participants and the meal was excellent.


Chef Jordan was awesome and kind!


Chef Jordan was incredibly kind, professional, talented, flexible, and a wonderful teacher that my children enjoyed. We all learned and ate delicious food.


Great class with tasty food! Chef Jordan is very knowledgable and friendly. The class is in his home, which was welcoming and inviting. Just a word of advice: Definitely take the larger of your vehicles as he is up in the mountains (beautiful area). But all in all, would recommend!


Despite the glowing reviews, our night with Chef Jordan was a little disappointing. We weren't offered any crudités with hummus as shown in the menu, and we'd have been a lot happier if we'd been able to help more with the cooking. He showed us how to chop the vegetables and then left us to do it rather than correct our errors, and we helped with the pasta machine, but we weren't involved at all in the desert, which wasn't even the same desert that was advertised. We weren't even offered aprons, which seems basic, though from the little cooking we did, they weren't really necessary. Chef Jordan was pleasant but lacked enthusiasm. My sister remarked that it felt like we'd been invited to someone's house for an okay dinner, but that it was obvious that the host didn't really want us to be there. That is exactly how it felt! It's a shame, and the food we did have was nice. It was just far, far too much money for a subpar experience.


I am not one to write reviews, especially bad ones, but I thought that it needed objective feedback. We thought of it as an opportunity to get away from the city and tried to justify the price for the experience. Don't get me wrong - definitely a nice guy and good food. But was it worth $300 for the two of us? No. He showed us how to chop and explained what he was doing as he was cooking, but nothing about the experience was "farm-to-table." We thought it was probably the season - we went when it was coldish. But if that was the case, the posting should have made that very clear. I would say I had reasonable expectations given the price and others' reviews, but I came out of the experience disappointed. It also said it would last about 3 hours, but we were done in 1.5 hours. We are thinking maybe we are just a one-off...? Anyway, if anybody asked me, I would say spend your money elsewhere. It wasn't worth it for us - the time and the price.


Chef Jordan was great with our kids. Punctual, organized, efficient, and made the experience very fun and memorable.


My girlfriend Molly and I took an Indian cooking class with Chef Jordan and we loved it! We weren't sure how it would be going into someone else's home for the class but Jordan made it super comfortable and had great energy. We learned so much about spices, prepping methods, and ways to cook it was super interesting and fun. The food was unbelievably good. Thank you Jordan for welcoming us into your home and teaching/feeding us! 10/10 would recommend!


My wife and I had a fantastic time with Jordan - he taught us a few Indian dishes (all delicious) and we had leftovers afterwards... we had leftover tandoori sauce and are making tandoori chicken with it tonight. Would definitely recommend Jordan to anyone considering his class


Tristian Lassiter
23 Dec 2022
Absolutely awesome experience!! Chef Jordan was so friendly, warm, inviting, and overall just an excellent person to learn under! I couldn't not recommend this class enough and the food was amazing!


Awesome experience! Chef Jordan was wonderful & made the entire process easy & FUN!


Best experience ever!


Thank you so much for the incredibly warm and thoughtfully curated event! Chef Jordan accommodated our many dietary restrictions while creating a wonderful atmosphere during which our team was able to cook, eat, and bond. Everyone had such an incredible time thanks to Chef Jordan and his team.


Chef Jordan was very nice and knowledgeable. He did a great job coaching my partner and I through some of the cooking techniques with which we were unfamiliar.


The food was amazing!! Would definitely recommend and would also book again.


We had an amazing time at our cooking class. Chef Jordan was a great instructor and made us feel welcome in his home. The food we made was delicious and we had left overs to take home. The booking and communication process through cozymeal was easy and smooth. We look forward to booking more classes!


Chef Jordan, was an excellent instructor and provided a very intimate setting for our evening!!


Excellent lesson for my husband and I. We both learnt a lot!


Great experience with the family!


Our family had such a great evening with Chef Jordan. He totally opened our eyes to a more healthful approach to cooking. Although we were all fairly proficient in the kitchen, he taught us better food prep and cooking techniques and introduced us to new ingredients that we are excited to add to our regular repertoire. Thanks, Jordan!


It was such a great experience and the food was delicious. Thank you Jordan for opening your home to us and making it the perfect birthday for my sister.


Chef Jordan was great! We had an awesome time learning how to make pasta. The whole experience couldn't have been better!


Jordan was a fantastic chef and host! The cozy environment, vegan cuisine, and interactive experience was a great birthday surprise for my girlfriend. Highly recommend for those even mildly interested in cooking, plant-based foods, and learning new things— all three courses were easy enough to make at home and extremely delicious. He even packed us all the leftovers!


Jordan was an incredible host! He created such a great evening for my girlfriend and I. The food was amazing too!


This was truly an amazing experience. My partner and I were lucky enough to have Jordan all to ourselves for our cooking class. We used all fresh ingredients and he showed us how easy it was to make a healthy flavorful meal. His welcoming attitude made us feel like we were right at home making our fresh pasta. The class experience was educational but most of all so much fun. We really enjoyed our time and look forward to learning other cuisines from Jordan


Chef Jordan provided such a great experience for cooking and learning. He was a great conversationalist and a very fun person to learn from!


We very much enjoyed our experience with Jordan. I will be booking another event with him for sure.


We had a fabulous time with Chef Jordan. We had a hiccup on our end with logistics and he was more than accommodating. He is not just an amazing chef, he is truly an outstanding person. He is exceptionally knowledgeable about all aspects of food and preparation, especially sustainable cooking, which is exactly what we were looking for. We learned an abundance of information that we will be taking home and incorporating into our family meals. The environment was warm and welcoming and made the afternoon that much more enjoyable. I highly recommend for anyone!


Chef Jordan and his partner Mary we're so welcoming into their home for our last minute booking on Christmas Eve!! Chef Jordan was amazing and explained everything very well. We felt so comfortable and the food was absolutely amazing! His home is about an hour away from the San Diego but the drive is beautiful! Thank you so much!!


Our experience with Chef Jordan was amazing! From the food to the ambiance he has created an environment where you instantly feel at home and become inspired to get back in the kitchen. The food (grilling class) was so delicious and a great way to bond with family and friends as you prepare the courses together. We booked the class as a Christmas gift to each other and will definitely do it again in the future! You won't be disappointed :)


Jordan put together an incredible experience! In addition to cooking a meal I would be hard-pressed to find in the best restaurants in San Diego, he showcased his knowledge of the ingredients and friendly personality to make it a fantastic night. I would definitely work with him again!


We had such a lovely time at Chef Jordan's cooking class! Chef Jordan is knowledgeable, warm, and inviting. The food was fresh and professionally made and my boyfriend and I enjoyed getting to learn new cooking skills. In particular, we loved Chef Jordan's new twist on a Caprese salad!


We had such a great time! Chef Jordan was amazing. He was so patient and engaged everyone. He answered all our questions and was very skilled at herding the cats and keeping us on track, all while teaching us how to make delicious food. I highly recommend Chef Jordan and Cozymeal for your next event with a team or friends.


We had a great time at our Farm-to-Table BBQ Feast with Chef Jordan. He has a beautiful place up in the mountains that added to the ambience. Our family had a lovely meal that we helped prepare and it was delicious. Learned some fun new skills and thoroughly enjoyed ourselves.


Jordan was a lovely addition to our weekend - we hired him for a fancy bachelorette dinner and he certainly delivered! The menu was Hawaiian and he surprised us with delicious, healthy, flavorful options. He cleaned everything up so well it's almost like he was never there. And, we got leftovers! Really loved Jordan and hope to hire him again!


Such a fun experience! I bought the Thai Cuisine Fundamentals class with Chef Jordan as a birthday gift for a good friend. We had an wonderful time cooking with Chef Jordan, who was super easy going and a great teacher. We learned some great cooking techniques and best of all the food was AMAZING! He walked us through what seemed like very complicated recipes and made them very approachable – we'll definitely be making them on our own. I would definitely recommend taking this awesome class.


My girlfriend and I took Chef Jordan's healthy vegan taco class at his beautiful home in Julian and it was an amazing time. Chef Jordan is very knowledgeable, engaging, and just downright pleasant to be around. I walked away with new tricks to build upon in my relatively new venture in plant based cooking. I would highly recommend Chef Jordan to anyone looking to cook a plant based diet or to anyone just looking to hone their skills in the kitchen!


We had a great experience with Chef Jordan. We planned this as a Mother's Day gift and had a blast. Chef Jordan gives some excellent tips and makes for a great learning experience. Highly recommend. Thank you.


Chef Jordan made Mother's Day perfect for me and my two kids. His house is in a beautiful location and the food was absolutely delicious. He had everything prepared for us to get to work. My kids loved the hands-on work and the Chef was happy to explore any and all of their questions - many well outside of the menu - with expertise and a kind manner. Thank you for the wonderful experience!


Jordan was a wonderful host! The location, the meal and the lesson were phenomenal! Jordan has a great culinary philosophy and great energy!


Had a wonderful time! Chef Jordan is very knowledgeable about the benefits of healthy eating and the preparation of plant based foods.


Did the fresh pasta menu with Chef Jordan. It was great! My husband and I learned a lot and had a great time.


Chef Jordan was great! We enjoyed our dinner to the fullest: Jordan came on time, was prepared, efficient with time, and made a great meal! We are definitely booking him again! Highly recommend!


The food and service was incredible.


Jordan was extremely knowledgeable in his craft. The balsamic reduction was AMAZING and since he gave us the recipes to go home with, I'm excited to make my own! I'm now a fan of all things lemon, lol! Who knew it had so many uses - thank your for enlightening me. You will have plenty of food to go home with as well - a great time was had by all! Thank you so much!


OMG, what an amazing evening we had with Chef Jordan!! He is so much fun, very knowledgeable about foods and patiently demonstrated and taught us some of his knife skills. Our dinner was delicious and I would highly recommend using him for an intimate meal for 2 or even for parties.


My girlfriend and I joined Jordan for a cooking class for Valentine's Day. We had an unbelievable time! The food was delicious and we learned so much. My one recommendation is BRING TAKE HOME DISHES! We had so many leftovers.


Me and my girlfriend celebrated our anniversary with Chef Jordan! It was a super fun experience! His home was clean and cozy, and he really made us feel more comfortable in the kitchen! We had basically no experience with cooking and we really got the opportunity to learn more! He was professional and kind, and the food was healthy, fresh and amazing! We even got to take the extra food home and it kept us fed for almost a week! Chef Jordan was also more than helpful when it came to directions and helping me find a place to stay in the area. I would highly recommend him and this course! He himself was plant-based as well, so it was really nice to connect with a plant-based chef!


The Plant-Based Farm to Fork Meal was AMAZING! Thank you Jordan! We enjoyed learning how "made from scratch" recipes like Bean Burgers, Pasta and Ice Cream that are actually healthy! We already made our own cashew milk coffee creamer. We feel like we graduated to another level of embracing our plant-based lifestyle. No more frozen vegan junk food for us! Jordan is highly skilled and fun to cook with. We learned more about knife skills, kitchen tools, and cooking oils. Thanks for a special day!


Jordan was extremely knowledgeable and kind! We had the best day and yummiest food!! We are definitely doing this again!! :)


Prompt and professional. Jordan made our experience memorable! The food was A-M-A-Z-I-N-G! Will definitely hire him again!


My fiance and I had an incredible time with Chef Jordan. He is friendly, patient, and a joy to learn from, and the food was DELICIOUS! Plus we made enough to last us for 3 more meals - you will leave with plenty of leftovers and a great set of new skills!


Chef Jordan was incredible! It was my husband's 40th birthday and I wanted to have a special dinner at our house to celebrate. Chef Jordan was accommodating to our time frame and arrived ready to go. We had his Hawaiian menu which did not disappoint! Everything was delicious, came out timely and oh my goodness the dessert was to die for! On top of all of that Chef Jordan was just the nicest guy! We're definitely looking forward to having him over again!


we had such an amazing experience and learned sooooo much. Jordan was amazing, knowledgable, and so helpful.


I would highly recommend Chef Jordan's cooking class. The meal was delicious and the ingredients were excellent. Chef Jordan is very welcoming and makes you feel comfortable, and the tour of his beautiful garden was a great addition to the experience. I would highly recommend this class for a date night or small group experience!


This was an incredible experience. Chef Jordan welcomed my girlfriend and me into his beautiful home in the hills of Julian. We learned some great cooking tips, enjoyed fresh and tasty food, toured his garden, and laughed along the way. Jordan is not only a talented chef but a genuinely kind human. This experience made our month.


Chef Jordan was very knowledgeable and produced some great food. I particularly liked the soup, but everything was good. I already gave him a tip, and would like to say thank you for a most enjoyable experience.


Chef Jordan was very nice and the food was delicious! He gave us valuable cooking tips that I will definitely be using!


Barbara & Martin
28 Dec 2019
Great experience! Chef Jordan has a lovely personality. He's very health conscious and a very talented chef. I highly recommend him.


Chef Jordan was exceptional! My mother and I enjoyed a cooking class with him and even though we've been eating plant-based for years, his flavor combinations and creative but easy-to-make recipes will become part of our regular menu. Chef Jordan is knowledgeable, engaging and we would recommend his classes to everyone - you'll be in for a treat!


Thank you Chef Jordan and company for the fun night! We greatly appreciate your patience with our rowdy group..... valuable knife skills were learned and we were able to participate in creating a wonderful meal from the most fresh and amazing ingredients. Chef Jordan has a laid back approach that made us feel comfortable and not intimidated to try something new. We had so much fun! Thanks again!


Jordan was absolutely fantastic. His vegan Tom Ka soup was incredible and the coconut dessert was to die for! Great guy, great chef, great food, great experience. I highly recommend it!


Jordan was the BEST! Can't wait to have him back to our house again. The nicest guy, really fun and an incredible chef!


My husband and I received the pasta making class with Jason as a gift for our wedding anniversary. It was such an amazing experience! We not only learned how to make pasta, but he taught us many other useful "kitchen tricks." Jason was very accommodating of food restrictions and dietary needs. It was a perfect weekend away from San Diego in scenic Julian. A must do! Fun date night! Thanks Jason! We highly recommend him. Book it!


Chef Jordan was Awesome!! He really took his time to explain things. Would highly recommend!


Chef Jordan was awesome! We had an Airbnb that had pretty minimal utensils/ space but he made the best of it! He was super nice and friendly, and allowed us to cook along side him. My boyfriend couldn't stop eating the panna cotta :) Thanks again Chef Jordan!!


Chef Jordan did an incredible job entertaining a large and rowdy crowd, and the food we helped him and his team make was SO good! Highly recommend Chef Jordan for cooking classes in the future - he was personable, professional, and fun!


Chef Jordan arrived right on time and with a little extra--he made a lovely fruit platter for us. We helped a bit but it was really fun to have someone cook our meal for us. The food was yummy and he was knowledgeable and friendly. A good time was had by all!


We thoroughly enjoyed Chef Jordan's cooking class. He is an amazing chef who taught us to cook the most incredible Thai dishes as he warmly welcomed us into his mountain home...a gorgeous setting for a cooking get away. This is a splendid young man who is passionate about food, nutrition, and bringing his gift people who care about GREAT food. Take a beautiful drive his way and enjoy the breathtaking views and enjoy a wonderful meal on top of a mountain!


We had a great time and learned alot. Jordan was an absolute pleasure to cook with - professional, personable and a genuine soul! We highly recommend a dining experience with Chef Jordan!!


My wife and I had the best experience with Chef Jordan. The food and instruction were excellent and I highly recommend him.


My husband and I went to Chef Jordan's house last night and we had such a great time! His place is right near Lake Cuyamaca and it was beautiful. We live in San Diego but made a day trip to Julian for this. Chef Jordan was very thorough in explaining how to make each dish, and everything we made was absolutely delicious!! We will definitely be booking him again. Thank you!


Amazingly experience, great flavors, interactive class one of the best wedding anniversaries. Really recommend any class with Chef Jordan, lovely place and the trip to his house is wonderful.


We thoroughly enjoyed the experience! Chef Jordan was an excellent chef and teacher and the food was amazing. We will repeat the recipes very soon and the instruction gave us confidence to try other Japanese dishes. We enjoyed it so much, we will likely try another class again.


My husband and I want to give a shout out to Chef Jordan W. . We had such a fantastic time with my sister-in-law and brother for Karla's birthday. We learned how to prepare and cook the menu from the Thai Cuisine Fundamentals. We not only prepared a fabulous meal....we learned various knife skills, learned about various new vegetables, oils and even how to prepare perfect brown rice in the oven. Our evening was filled with laughter, so much joy and passion for cooking. I loved that all I needed to to get ready was to set the table and arrange some flowers for the table. Chef Jordon was terrific, knowledable and loves his profession. He does all the shopping... tells you where he gets his ingredients so you can prepare the meal again. I was so proud to have given this as a birthday gift. It was a huge success. Thank you again Chef Jordon and Cozy-meal. You left us 100% satisfied!


Had a great time! The meal was fun and easy to prepare & turned out so good!! I'm looking forward to cooking it on my own. Thank you for coming out.


We had SO much fun with Jordan for the Plant Based Farm to Fork class! The ingredients were so fresh, the recipes turned out incredible and Jordan is an absolute delight to spend time with! We also were SO appreciative that he offers vegan/plant-based cooking classes, as these are hard to find despite the fact that plant-based cuisine is growing so much in popularity for so many reasons. Such an awesome experience and we feel so lucky to have had it. Highly recommend!!


My family's experience with Jordan was nothing short of excellent. We had hired him for the Thai Fundamentals cooking class at our house as a 60th birthday celebration. He was on time, prepared with all ingredients, recipes etc.. The class was fun and he walked us through every step of the three dishes. The food was excellent, the soup especially was a hit among the family. Further, Jordan was fun to talk to and helpful in giving general cooking tips and advice. 10/10 experience overall. I would recommend Jordan to any friends or familt who are interested in learning more about cooking.


Chef Jordan was great. He came to our house for our employee team bonding evening. One of the best parts of the evening for me was the beautiful set-up with all the fresh vegetables lined up on my counter and how organized he was. Another part that was awesome was that the entire mess was completely cleaned up. And on top of that the food was delicious. We would do it again.


What a great time! We made SO much delicious, healthy, organic, colorful, Thai food! Chef Jordan was so friendly, knowledgeable, helpful and fun! Also he will customize the food to your preferences which I thought was so nice since I tend to be pretty picky. I despise cilantro and it was supposed to go in everything we made or at least on top as a garnish but he let us skip that step. Thank you so much! Haha. I know that not all chefs will let you change their recipe so I was thankful he was nice about it. He let us pick some fresh mint, tomatoes, peppers and passion fruit from his garden before we went home! So awesome. Thanks for teaching us cooking novices countless things about cooking yesterday!


My husband and I had a very fun and productive afternoon learning Thai cooking. Jordan is a great teacher.


Jordan is an amazing person all the way around. The food we prepared was phenomenal. He taught us amazing recipes and skills in the kitchen. We did the class at his house (he will travel to you as well) and the view was incredible. Highly recommended for anyone and everyone.


Had the best time at chef Jordan's class! It was personalized and his home is beautiful. Lots of the produce is fresh from his garden. Would definitely book again!!


We had a wonderful time cooking with Chef Jordan! The food was amazing, so flavorful and we really enjoyed learning several helpful tips and tricks along the way. He has an incredible herb garden which was fun to experience. I would highly recommend taking a class from Chef Jordan!


We had so much fun learning from Jordan! Food came out delicious and we got to do a lot of the cooking. Jordan shared his home and his garden with us as well. He is very knowledgeable and had some great tips.


Jordan was very easy and comfortable to work with and follow in the kitchen with awesome tips on food selection, preparation, and cleanliness with experience that supports his knowledge and skills in the kitchen and his garden where he grows a lot of vegetables. The experience was incredible to the point where I am trying them @ home. Thank you very much.


What an amazing experience for a birthday celebration! Jordan is an excellent teacher with a great kitchen and garden. We will definitely be taking more classes from him!


This Thai cooking class was to celebrate my wife's birthday. Chef Jordan was incredibly welcoming and friendly. His flavors were spot on, and he had just the right amount of hands-on involvement and culinary tips for varying skill levels--my wife (advanced) and me (basic). I would strongly recommend this experience to others, and the setting for the class has a beautiful view with lots of ingredients (herbs/vegetables/fruits) produced on site.


My husband gifted me the Thai Cuisine Fundamentals class for our anniversary and we had such a great time! Before our class, Chef Jordan reached out about any food allergies and was kind enough to cater to my wheat and dairy restriction. Upon arriving at his beautiful home, Chef Jordan greeted us with a friendly smile and took us over to his kitchen where he had all of the ingredients displayed. He asked us what type of music we liked and I love listening to "French Cafe" songs while I cook so he turned it on for a relaxing mood. We made three dishes: Tom Kha Gai Soup, Thai Coconut Yellow Chicken Curry and Fresh Spring Rolls with a yummy Thai Peanut Sauce! Using fresh ingredients and cooking from scratch was so fun to make and eating it was so much better. You could really taste how fresh the ingredients were. Everything was loaded with flavor and pretty healthy, too! Chef Jordan did a great job teaching us knife skills and walking us through each recipe. One of the best things about the class was that we were able to eat A LOT! We made so much food that we were able to get second (even 3rd) helpings as well as pack some for the road. We brought a yummy Sauvignon Blanc with citrus notes that he recommended would pair well with the meal and it tasted great! He also took us on a mini tour of his garden to pick out fresh herbs for our spring rolls. Chef Jordan was very organized, friendly and professional and made good conversation throughout. Since it was just me and my husband, it was a very nice and intimate experience. He gave us the recipes to take home along with some grapefruit and passion fruit from his yard! We really enjoyed our time learning how to make this yummy 3-course meal. The next time we decide to do this again, I'd love to invite a bigger group with us to enjoy this fun experience! Thanks again Chef Jordan!


Such a great time! Amazing food! So fresh and so tasty! So cool to be able to use fresh herbs from his garden! I highly recommend his cooking class! I learned so many great takeaway's from the class!


My 17 year old daughter and I had a great time. Chef Jordan was interesting, organized and paced the experience well. The recipes and food was excellent, I would cook these recipes again at home! Very hands on learning.


Such a great guy, and what a fun class! We loved every minute of it, and we will treasure the recipes you shared. The food was incredible. Thank you so much!!!


This was our 2nd class with Chef Jordan, and just as enjoyable as the first one! We had fun, learned a lot, and ate great food! Thanks again


Great host, very knowledgeable about timing and when to find pockets of time to just chit chat.


Our experience with Chef Jordan was enjoyable, comfortable, and all around excellent. He is passionate about the craft and is clearly gifted in teaching the craft as well. Aside from learning how to make pasta from scratch, my wife and I learned many simple tips and tricks that are definitely going to raise the bar of our daily cooking experience. I couldn't recommend Jordan enough! I would take this course all over again.


What a fun experience! My boyfriend and I enjoyed learning some new recipes in our own kitchen. Chef Jordan was great to work with and we enjoyed cooking and eating with him.


Loved loved loved! Jordan was very nice, patient and very engaging. And did I mention he shares many tips and tricks of the trade! I would absolutely book again. And this meal selection was really good and filling!! Stuffed!


Chef Jordan was awesome! The food was fabulous! We would love to take more of Chef Jordan's classes. So much fun! Would highly recommend!


The Indian cooking class was fantastic! Chef Jordan explained the recipes and demonstrated the techniques very clearly. He also answered all of my beginner's questions with expertise and good humor. My husband and I had a great time, and an incredibly tasty meal that we now have the confidence to recreate on our own. Highly recommend!


Great class in a home setting. Wonderful flavours and chef Jordan keeps you at ease.


Chef Jordan was great. He came to my home to cook for me and 2 of my co-workers. He's a great teacher, amazing chef and clearly passionate about his work. I highly recommend Chef Jordan and Cozymeal, who had great customer service and answered all my questions prior to the event!


We had such a fun time with Jordan! Not only was the food amazing (some of the best Thai food we've had and we've been to Thailand), but he taught us some great cooking skills. The ingredients he brought were also very high quality. I couldn't have asked for a better birthday present for my boyfriend. Can't wait to book again!


Large group of 15 people crowded into the Community Center in La Jolla. I was very impressed with the whole experience. Set up and flow of the evening was perfect. Thai was a huge hit even though I was nervous about people not being interested in Asian Cuisine. Chef Jordan was spot on with his directions and teaching regarding knife skills, food prep and plating. Great Job Chef Jordan and support staff. We have a blast.


We had a great evening with Jordan. The Japanese food was delicious and Jordan did a fanstic job of involving us in the preparation. The lesson was a Christmas gift to my girlfriend and it was a huge hit. Especially appreciated Jordan taking the time to teach us knife techniques and the motivation behind his ingredients. Couldn't recommend him more strongly for your next birthday gift or dinner party.


Jordan was great! Super nice guy and really taught us a lot. The food was AMAZING too.


Such a good class! Great food and great instruction


We had a fantastic experience with Chef Jordan! In addition to being funny, friendly and flexible, he was incredibly knowledgeable and gave us great tips & tricks for cooking a variety of dishes as well as important knife skills. The Southern food we cooked was delicious and easy to replicate - I would highly recommend any of Chef Jordan's classes to anyone interested in good food and good fun! -Tina W.


CHEF JORDAN WAS INCREDIBLE!!!


Chef Jordan is absolutely amazing!! We had the best cooking experience with him and an unforgettable event. He is extremely talented, experienced and has a super nice personality. I wish I could give him 10 stars.


Chef Jordan is a good teacher, patient, made the cooking experience fun and the lessons reusable. We would definitely have him again. He brought plenty of food. He was informative on food and spices. The sauces were delicious and beautifully presented. We celebrated my son's birthday with this cooking lesson. We had a blast!


Thanks for an awesome birthday experience for my husband! We had a great time, learned a lot, and got to eat a lovely meal.


Jordan was very friendly and knowledgeable. We enjoyed our evening completely and are looking forward to our event.


We attended Chef Jordan's Indian cooking class in San Diego. It was a great experience and we are looking forward to our next class with him.


Loved it!


Fantastic Thai cooking class with one of the nicest chefs! Can't wait to take the class again!


We really enjoyed our cooking class with Chef Jordan. He is kind, competent and the class was a lot of fun. Looking forward to our next cooking class! Highly recommended to anyone in San Diego.


We enjoyed the Thai cooking class. Jordan was professional and personable. We learned some good techniques, improved our knife skills, and left with plenty of delicious leftovers!


Chef Jordan was professional, personable and excelled at teaching Thai cuisine. He made teaching to a variety of cooking skill levels enjoyable and applicable. Thank you and look forward to booking another cooking night.


We booked Chef Jordan's Thai cooking class and had a fantastic time. Great food, fantastic chef in one of the best cooking classes in San Diego. Thank you Chef Jordan & Cozymeal!


Chef Jordan was friendly and knowledgeable! The food was amazing. The only reason I took off 1 star was the venue. For the money paid, I would expect to have the class at a professional kitchen or cooking school. There was very limited room.


Chef Jordan did a great job providing insight into technique as well as displaying spontaneity during the meal prep. The hands on experience is definitely a plus and his patience with answering questions was most appreciated! Thoroughly enjoyable experience. Highly recommended.


We had an amazing experience with Chef Jordan. He was knowledgeable in every aspect of his cooking. His motivation and skills were by far outstanding. Great job.


He was quite knowledgeable, friendly and fun. We had a good time. This was a unique way to celebrate a birthday.


Awesome experience. Ended up making some amazing Thai food.


The depth of these flavors are so mesmerizing. What a great class! It tasted so good and it was so nice to know that I could make it when I went home. I learned so much. Thank you Chef Jordan!
Reviews Chef Jordan W. received outside of Cozymeal


Jordan was great! Very professional, on time, the food was excellent, and he did a great job cleaning up with us after the class. Will be using Jordan again!


Had a wonderful experience with Chef Jordan teaching my daughter and I the Thai cooking class. Will definitely recommend this to our friends and family.


Chef Jordan's class on Indian food was excellent! We learned everything from knife skills to tips about baking rice and using avocado oil. He was organized, patient and fun and the recipes were great. We would definitely do another class with Chef Jordan.








What a great experience! My friend and I took the Classic American Cuisine private cooking class. Chef Jordan was very knowledgeable. He helped me with my cutting techniques and taught me some very handy cooking tips. Not only did we prepare an amazing meal, but we had a great time doing it! I highly recommend Chef Jordan, and would love to take another class with him.


A memorable experience! The class is very hands-on. Got to prep & cook the meals myself & enjoy them in between (with my glass of wine). The recipes are so flavorful. Chef Jordan is a wonderful instructor, very patient, fun & personable...he guides you well. Thanks to him, I now have some sweet culinary ninja skills. Perfect experience for couples, birthdays, or team builds. If I could give more stars, I would! :)


We wanted to thank you and Chef Jordan once again for sharing your recipes, your time, and your valuable knowledge with us today. We couldn't have asked for a more healing day, with great food, friends and fun - an all-around wonderful experience! It was so nice to return to the office in such a happy, relaxed mood.
Other Cooking Class Experiences you may like
Can be used for any experience or cookware
Meet your chef
---
Born with a love for tantalizing flavors, Chef Jordan pursued his culinary ambitions as soon as he could, which took him around the world. He wants everyone who savors his cooking to remember it long after they leave the table, and to ensure that happens, he infuses all the knowledge he has gained into every dish. Chef Jordan looks forward to inspiring both novice and proficient chefs to explore new techniques and ingredients in the kitchen.
Flexible booking: Cancel or reschedule this event's reservation for free up to 48 hours before the event.
This experience is not refundable as it includes a meal kit.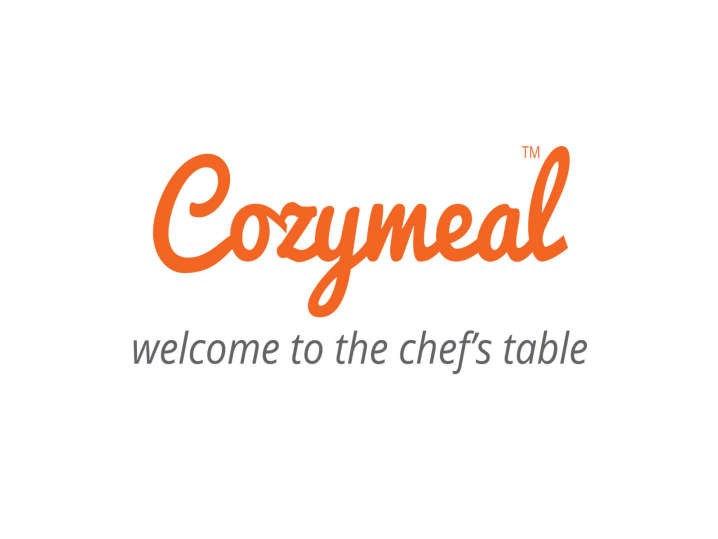 This website uses cookies to enhance user experience and to analyze performance and traffic on our website.
We also share information about your use of our site with our social media, advertising and analytics partners.
This website uses cookies to enhance user experience and to analyze performance and traffic on our website. We also share information about your use of our site with our social media, advertising and analytics partners.
Accept