Kids Pasta Making Class - Pasta Fresca for Kids
Kids Pasta Making Class - Pasta Fresca for Kids
102 reviews
102 reviews
COVID-19 protocols this chef will implement are:

Chef Wearing a Mask (Upon Request)
Your youngster can now learn to prepare authentic Italian cuisine in a fun and exciting class!
Inspire your child with an interactive learning experience that allows him or her to foster their creativity and imagination in a culinary setting. Chef Marty delights in teaching kids the art of cuisine, and will bring her experience and expertise to guide them through each step of the pasta making process. With their hands-on experience, they will be able to use their new knowledge at home to create delicious meals for friends and family to enjoy on any occasion.

For their first course, they will create a succulent bruschetta al pomodoro, followed by a savory tagliatelle that is a traditional Italian favorite. The class ends on a decadent high note as your youngster prepares a heavenly tiramisu.

To attend this class, children must be between the ages of 10 and 18 years old and should be accompanied by an adult. Adults are required to purchase tickets in addition to children.
Bruschetta al Pomodoro
With tomatoes and mozzarella
Homemade Tagliatelle
With butter, fresh sage and Parmigiano
Tiramisu
Most dietary restrictions can be accommodated if noted prior to the event. Please mention this in the message field when you submit your booking request as adjustments to recipes cannot be made during class.
Minimum Guests

2

Maximum Guests

14

Meal Courses

3

Event Duration

3 hours

Labels

Fun, Italian, Kids, Pasta Making, Teens
Reviews guests left for this experience


Lived it and have a Lot of fun!


We celebrated my daughter's 13th birthday by cooking with Chef Marty. We absolutely loved the experience. The atmosphere of the house is very cozy and charming, and so is the hostess. Chef Marty is definitely an experienced cook and an educator! Not only she taught girls how to make dishes, but also she explained the traditions of Italian cuisine, general safety rules of cooking, shared with us her personal funny and entertaining stories. Girls loved the experience. Looking into booking maybe some adult classes in the future.


I purchased this class for me and my 10 year old niece for her birthday, and it was fantastic! Chef Marty does a great job of making the class fun, finding ways for young kids and teenagers to participate the whole time. She also keeps the class casual and fun instead of overly formal, which makes you feel like you're in the kitchen cooking with family. A sunset, family style dinner in her garden was a great ending to the class.


My daughter and I took Chef Marty's (aka Nonna) Pasta for Kids class and thoroughly enjoyed our experience! We were welcomed into the chef's home and spent three hours talking, learning and experiencing all things Italian. It is clear that Chef Marty has experience working with children when you watch her teach/instruct. She predicted breaks and allowed time for the kids to get their wiggles out, she taught them about Italian culture and language, but my favorite part was the fun she had with them! I assumed I would be getting my hands dirty during the class, but quickly learned that this was a KIDS cooking class. Parents were definitely there for supervision and the kids did the majority, if not all, of the work! Fine by me! The food was delicious, the learning was abundant and the company superb. Thank you, Chef Marty for an experience we won't soon forget!


Chef Marty was wonderful! We reserved a kids cooking class and was treated to a wonderful and delicious memory that I am sure we will always remember. Thank you again Chef Marty!


Awesome experience. Great food, great conversation and of course learning.


We attended the kids pasta class, which was a gift for my 11 year-old daughter. She had so much fun learning how to make fresh pasta, kneading the dough, and other gooey stuff. We loved seeing Marty's garden and sharing the experience with the other family that was there. It was a homey, hands-on experience. Probably not great for kids much younger as what they can do may be limited but it was perfect for us.


We booked Chef Mary's pasta making class as a kids cooking class in San Diego and couldn't have asked for anything better.
Reviews guests left for other experiences with Chef Marty


We had an amazing time with Chef Marty! Not only did we learn a little about Italian food, but we learned about Italian history and culture. We got to pick fresh herbs from her garden and Chef Marty is a truly wonderful teacher and person. We plan on booking another experience with her. Thank you Chef Marty!


Really fun cooking and learning experience! Not only do you get to cook and eat really good food but you get to learn about cooking techniques, fresh ingredients, history, and unique tools! Would definitely love to take another class


Chef Marty created a magical Italian afternoon for us! The hands on experience rolling out the pasta, making the tiramisu, and chopping up the fresh ingredients for bruschetta was so much fun! Our time was infused with helpful tips from her professional cooking knowledge and also her experiences living and cooking in Italy, creating a memorable experience. Lots of laughter and learning! Highly recommend!


We had a great meal with Marty and guests. The class was fun and informative.


Chef Marty's class was so much fun! We enjoyed learning about the history of Italy, learning how to make pasta and spending time with the class. The class was held in her backyard which added an intimate element. The food was delicious and I would highly recommend. -James & CC Little


Our experience with Chef Marty was great! She was very personable and provided good insight on how to make Tuscan cuisine. Would highly recommend and will be looking for other courses with her instruction.


Chefy Marty, was absolutely wonderful. Warm funny informative and all around pleasure. Beautiful person, and the meal delicious!


We love Marty! It was an authentic Toscana experience. The food was amazing and we are excited to try making it again at home! We loved getting to know the other couples there and Marty is a gem.


Chef Marty did not disappoint! Very welcoming, sweet, and knowledgeable! I would definitely recommend this class to anyone looking for a fun night filled with lessons in Italian cooking and culture and great conversation!


Whether you love cooking or can't even toast a pop tart, an evening of creating delicious Tuscan recipes from scratch with Marty will undoubtedly be a delightful night filled with tips, techniques, new friends and in the end, enjoying the food you all created together. The cherry on top (or should I say the hand-grated chocolate atop a fresh & creamy tiramisu) would have to be her charming anecdotes of growing up in Tuscany as we made her grandma's Sunday recipes and even used her 100+ year old cooking utensils.


We had such a nice time! The perfect gift for my husband (or myself)!


This was so fun! I was looking for something to do cause I had a free Saturday and wanted to treat myself and this was the perfect way to meet new people, have a great meal, and learn something along the way!


I purchased this cooking class for my boyfriend and I for his birthday. We both love to cook and I thought this would be a unique, fun experience for us both. It absolutely was! We had fun preparing the food and getting to know Chef Marty and the other people in our group. Eating the food was the best part. It was delicious! We will definitely be re-creating this meal at home together and for friends and family. I highly recommend this class for anyone who loves fun and unique experiences!


The best Saturday evening I have had in 2022. Chef Marty's class was fun, informative and easy to follow. I have never cooked with fresh herbs from a garden and it was a wonderful experience. In our group, there were people taking a second class with this same chef, which speaks to the lovely learning environment and the tasty food that Chef Marty taught us how to make! Grazie Chef Marty!


We had a great time cooking with Marty. She shared her knowledge of Italy and cooking techniques. Can't wait to try them!


We had in enjoyable evening with Chef Marty she's very knowledgeable and friendly and helpful in the kitchen. We learned a lot from her that we can use at home for ourselves and our guests. This was a 40th wedding anniversary given to my wife. She has an Italian background and I thought this would be enjoyable for her and it was for both of us. Bravo Chef Marty.


Fun time and learned a lot. Great setup.


What an amazing and lovely afternoon making delicious food. Cannot recommend this class enough.


Great cooking class and experience. It was good to hear the history that Chef Marty shared about Italy and also her herb garden. Everything was really well planned out and it was great meeting new people and sharing dinner with them as well. Also there is absolutely no issue with the porta potty, super clean and Chef Marty even offer us her personal bathroom if we wanted.


Chef Marty provided a truly authentic experience. It was so wonderful to learn how to make a delicious meal, while learning about Italy, and experience fresh and organic herbs from her garden too!


was surprised that guests had to use "Porta potty" in front yard as restroom.


Thank you Chef Marty for an entertaining and hands on cooking experience! We loved exploring your herb garden, and learning how to make a simple and delicious meal by hand. Very fun!


Chef Marty was amazing! We not only got great recipes, but also so much knowledge about Italian culture. Sharing this experience with the other attendees was great because we were able to make new connections in an intimate setting (Chef Marty's beautiful backyard). I highly recommend taking this class!


Chef Marty was great - cooking authentic Italian with an Italian was a special experience and thoroughly enjoyable!


Loved the true food-as-medicine approaches she made Especially for my 9 year old to hear that real food is the best! She lead us to delicious food making and made the whole experience so fun by incorporating portions of her garden, stories of her life and bringing adaptability of our new world in. Such a great class!


Chef Marty was a fantastic teacher and host. Overall experience was fun and the food we prepared was delicious. Looking forward to using our new learned skills in our own kitchen. If you are looking to learn how to cook authentic Italian food look no further!


My fiancee and I had an amazing time cooking with Chef Marty. Due to covid we cooked outside in her backyard and she certainly put a good amount of thought into it to ensure we had everything we needed.


My granddaughter, my son and I took Chef Marty's Tuscan bread class as gift for my 10 year old grand daughter's birthday. We had a wonderful time learning about Italy from Chef Marty's extensive experience and obvious love for Italy. We made bread the following week from the recipe and technique we learned, and I have made bread back in NH, based on her lovely way of teaching. We shared a lovely lunch (with our freshly baked schecchetta- not sure about the spelling). Highly recommend Chef Marty-would love to take the pasta class.


My 17 yr old daughter requested a cooking class with me (Mom) for Christmas. We searched through different options and soon settled on Stuffed Pasta Fresca with Chef Marty. Wow! We are so glad we did! Her home was so impeccably clean, warm and inviting. We started with Tiramisu. I didn't know that making espresso could be so exciting...but it was - with her Bialetti! I ordered one while still standing in her kitchen, ha! We made the most delicious, flavorful Bruchetta. My mouth waters as I type this. My daughter made the pasta dough with guidance and all 3 of us participated in stuffing and shaping them. So simply delicious. We picked the herbs from her garden, which added so much to our experience. Everything was so fresh and fragrant! I must say, Both my daughyer and I were truly enthralled throughout the night as we listened (and asked many questions) to Marty's Italian family heritage, travels, customs, cooking tips and tricks and so on. I now know how to drink wine like a true Italian...which is much more enjoyable to me, btw. I know this is a long review but it is actually condensed, leaving out many beautiful details! Chef Marty helped us realize that we can uncomplicate so many aspects of cooking beautiful meals at home. As we drove away we were on a high and you better believe that our family heard every detail as soon as we walked in the door! The BEST night of bonding with my teenager! Our most enourmous Grazie!!


5 stars is not enough stars to accurately review our experience with Chef Marty. I bought a CozyMeal gift card for my mom's Christmas gift. We did Marty's Pasta Fresca course where we made Bruschetta, Pappardelle pasta, and Tiramisu. We learned and laughed the whole 3 hours. The next morning, my mom said it was the most memorable gift she's ever been given. Marty was incredibly knowledgeable, professional, and truly made you feel at home. I cannot wait to book another experience with her. Thank you Chef Marty! XOXO


Very much enjoyed this unique interactive meal experience hosted by Chef Marty. Strongly recommended for anyone looking for how to make a authentic Italian meal, while also learning fun facts about the Tuscany region and some good techniques in the kitchen.


We did a great pasta dish and it was nice to meet Marty. She's a great chef and definitely makes people get to know each other ? Thank you for a great evening. This definitely makes me want to cook pasta ? Before the class we changed the dish into regular pasta instead of stuffed pasta which was good to learn and I still would have liked to learn the stuffed one as well.


Super fun and informative at the same time. The setting was homey and we enjoyed the company of the group. We are inspired by our experience.


Chef Marty was the best! My girlfriend and I are big "foodie" enthusiasts and this cooking class was so different than all of our typical dining experiences in all the best ways. Chef Marty takes you into her home, makes you feel comfortable and welcome, gives you great background on Italy and the cousine/culture of Italy.. Then its time to roll up your sleeves and get to work! We made a yummy 3 course dinner from scratch... with our own hands... all with the guidance of Marty. The food was delicious and the hospitality was even better. Also, your not in it alone. You'll be accompanied with other couples that have also booked a cooking class which makes the experience all the more inclusive. Strike conversation, laugh at eachothers cooking techniques and simply have a good time. We would recommend this to any of our friends. Thank you Marty for the great night!


Lots of fun and learning! Chef Marty walked us through cooking a delicious meal while sharing stories about her Italian roots which was super interesting. We were paired with two other couples and Marty gave us a fun game to play to get to know each other which added to the experience. Recommend to anyone looking to brush up on their cooking skills and enjoy a delicious meal!


What a unique educational fun and pleasant experience we just had! Chef Marty is not only about making bread, she brings Italy to the table with her personality, her stories and flavors from her garden. She made us feel at home. Thank you Chef Marty for this beautiful day!


Chef Marty is a class act! Learned so much and had fun doing it. Her approach to food is very welcoming and her generous nature shines through. Can't wait to take my next class with her!


This was the best experience we could have ever asked for! It was definitely a night to remember. Chef Marty is amazing, my son truly enjoyed his nignt.


Chef Marty completely exceeded any expectations we had. We had such a great time learning and cooking with her in her lovely home. We enjoyed an evening of culinary education, delicious food and great company. We will definitely be cooking in the future with Chef Marty and will recommend her class to everyone. Best birthday gift ever!


My sister and I had a great experience with Chef Marty , Thank you so Much ?


We enjoyed a nice Italian lunch with Chef Marty. The bread was some of the best we've ever had. Definitely recommend!


I really enjoy the class and I will do it again


Chef Marty was amazing. She provided a professional atmosphere that still had the home cooking with mom feeling. Her love for Italian culture was spectacular and allowed for a educational and delicious experience. I can't wait to do another class!!


That was the BEST date night! We felt like instant family and Marty was so welcoming into her home. We loved it and can't wait to plan our next trip to see her!


We had such a wonderful experience with Chef Marty! She welcomed us into her home and showed us how to make the most delicious breads! She was so patient, kind, and answered all our questions. I will definitely be taking another class with Chef Marty!


We had a great evening! Chef Marty welcomed us into her home and we felt like we were in Italy. Such a great meal. Each course was delicious. One suggestion, Chef Marty could mention that there would no recipe print outs given to the students at the beginning of the class. Letting you know you need to take your own notes. Look forward to our next Cozymeal event!


We had an outstanding experience with Chef Marty. The food was great, but the company was even better. We talked about cooking and Italian history for hours. We would book with her again in a heartbeat. Highest recommendation.


Chef Marty is not only a great chef and educates the members of the class about Tuscan cuisine, she is a wonderful hostess and great storyteller. She made the entire experience very memorable and I will likely go back to her for more amazing lessons!


Marty was delightful and a joy to learn to cook with.


This was a very fun and informal experience! Marty was an excellent teacher and I feel like I could easily make home-made pasta from scratch. I loved going into her organic garden to pick some ingredients.. that was pretty special. Marty also shared her knowledge and stories of growing up in Toscana. Truly authentic experience!


We had a great time with Chef Marty! In addition to cooking an excellent meal, we learned about her family's history in Toscana. She is the best host and makes you feel like family. We cannot wait to make pasta fresca at home!


Chef Marty was wonderful and I would highly recommend this cooking class! I went for a girlfriend's bachelorette party and it was the highlight of our weekend. She was friendly, enthusiastic, and fun! Additionally, she was so accommodating to our dietary restrictions. One of our guests was vegan and while we all participated in the normal menu, she created a special vegan experience for our friend. I would definitely take another cooking class with Chef Marty!


We had such a fun time with Marty! She welcomed us into our beautiful kitchen and garden, where we picked fresh basil and sage to prepare our meal. Not only did we get a true hands-on experience from start to finish, but we learned a lot of general tips for cooking and visiting Italy. The meal was delicious, and I feel equipped to prepare it again at home. This was a great way for my husband and I to celebrate our anniversary. We would take another class with Marty in a heartbeat!


My son and I had a truly exceptional experience with Chef Marty. Chef Marty openly and generously shared her cherished Tuscan grandmother's recipes. It was wonderful to be able to take a break from our fast-paced and quick-food lives and step into a slower-paced experience where whole food, conversation, and appreciating the culinary experience were the priority. The meal we made was outstanding, better than we've had in even in the finest Italian restaurants. This cooking class was more than just a typical "class". It was an experience that we will remember and appreciate for years to come.


Chef Marty is a lovely lady who puts a lot of thought and care into her teaching. She thoroughly explains the recipes and techniques in an engaging way and helps guests feel right at home. I would wholeheartedly recommend!


Chef Marty was such a delight! She was so entertaining and the night was such fun! We would love to take another class from her!


Wonderful anniversary experience!


Wonderful way to spend our anniversary! Learned, laughed and loved the food! Thank you Chef Marty for a night to remember!


It was a wonderful class to learn how to make pasta but to learn about tucsanian food culture!


Chef Marty was a very good teacher. She exceeded our expectation and I now know how to make pasta. I was given a pasta machine for my birthday but struggled with it. I think I will regift the machine (lol?) and use Chefs technique of hand made pasta. Chef Marty treated us like family and I would definitely take another class from her. Thanks Chef Marty for a great class, dinner and personal service.


Had a great time with Chef Marty! Brought my mom for Mother's Day and we had a very nice evening. Would recommend her for either a cooking class or a private party!


Loved this class with Chef Marty! She welcomed us into her home and made us feel so comfortable from the moment we walked in. She will teach you authentic tips, being that she is from Toscano, Italy. I highly recommend this class because not only was it so much fun, and easy going, I learned so much about the culture and values of Italy. The dishes we made were so delicious! Thank you Chef for this great experience! Will have to take more of your classes.


I loved Chef Marty! This was my first time ever taking a cooking class and she was easy to follow and fun to learn from. I didn't just get to learn how to make pasta but I also learned about the culture and meaning behind it which was great! The food was delicious too which was a definite plus. I would absolutely take a class with her again!


Chef Mary was an absolute delight! Knowledgeable, fun, and easy-going. This isn't a cooking class where you watch the chef do everything. She makes sure everyone has a hand in preparing the delicious meal. I would highly recommend this experience to anyone who is interested in a fun night learning to cook with the Italian grandmother you always wish you had!


This was such a lovely experience, i'm not even sure where to begin! It takes a very special person to make you feel comfortable in a strangers home, and Chef Marty does just that. Her home is warm and comfortable, and we had such a blast cooking with her. The food was outstanding, and we had just as much fun cooking it as we did eating it. She is so knowledgeable, and you can tell she loves what she does, and cooks with passion. At the end of the night we did not want to leave! We will absolutely do this again, thank you so much Chef Marty!


Thank you Chef Marty! My family enjoyed spending time with you and your lovely kitchen and garden. Chef Marty hosted 5 of us in her home and walked us through baking three different types of bread - sweet, savory, and plain. They were all based on the same recipe, so we got good a feeling for the ingredients and adaptability of bread baking. We baked 5 loaves total, and were able to bring home some of each to share.


She was nice but the experience was not a hands on and was overpriced. It was a kids cooking yet there were four adults and one child. We could have watched a cooking class and have gotten the recipes. Like I said she was nice but not worth the cost.


Loved Chef Marty! Awesome class and very fun atmosphere. Learned a lot.


Chef Marty is a "farm" to table rustic Italian Chef. We learned recipes and technique during our time with her.


Great dinner and an excellent host. Very friendly and makes you feel like family. I highly recommend her.


Chef Marty gave us a wonderful experience of learning, laughter and good food all from the comfort of her own kitchen. We selected fresh herbs from her garden to use in the recipes and enjoyed learning about Italian cuisine. It was a wonderful gift to ourselves for our anniversary.


Marty was nothing short of amazing! She is very welcoming and down to earth. She was patient and kind while teaching and showing us how to prepare the meals. There was no awkward silence and everything just flowed. We had a small group of 4 plus Marty so I thought that the smaller group was a better fit. She also uses fresh herbs from her adorable garden! Bring your own Vino (Italian of course) & don't show up super hungry or late because you do prepare EVERYTHING from scratch. I also liked the fact that it was very clean and she washed her hands regularly because that DOES matter. Wonderful experience and can't wait to try it again!


Some misunderstanding about the times on my part, and she refused to let me and my 3 friends attend to her class. Not very lenient with young adults I guess


Marty was a lot of fun and having an expert teach us how to make homemade pasta was a great way to celebrate our wedding anniversary.


Chef Marty was amazing! We spent a night with her and a few other couples making one of the best home cooked meals I've had in such a long time. I loved hearing her stories of her family and her home in Tuscany. I've already waived about her and that night to several friends and we all can't wait to go back to nonna' house for more fun Friday nights!


I had such a great time cooking authentic Toscana cuisine! Chef Marty is hilarious and you're guaranteed to learn how to make a fantastic meal while sharing laughs and memories with great company. Definitely want to take another class of hers soon!


Absolutely fabulous!!!! It was THE most wonderful experience. Not only was the process of food making enjoyable, it was definitely a learning and cultural experience into the Italian kitchen. Marty was an amazing teacher and all around a lovely Italian woman. We will be attending her classes again!


We had a great time cooking with Chef Marty!


It was such an AMAZIIIING experience to cook pasta from scratch!!! Nothing compAres to learn about a dish with greAt company And conversation. We learned about Italy and ingredients; Italian culture; Chef Marty gave us tipS that only and authentic italian nonna can give. :) I think the whole group enjoyed every second of this experience. And will def coming back soon to learn from this amazing chef! ThNk you so much! ❤️


Amazing experience. Great company. She is the italian nana I have always wanted. Thank you so much. Will remember it forever


Chef Marty and her assistant Anna exceeded our expectations! My husband and I hosted the pasta making class at our house with 8 of our friends. We weren't sure what to expect but chef Marty gave us all the info we needed to host this fun and entertaining night. Everyone enjoyed that it was educational, the right amount of "hands on" participation, as well as Chef Marty's sense of humor. All in all, it was great food, great wine and great company! We enjoyed having it at our house but you may consider having the event at Chef Marty's if you don't have a good kitchen setup for it. I would definitely take another class with Chef Marty in the future.


We had a very enjoyable evening with Chef Marty learning how to make homemade pasta. Marty was so funny and delightful and made us feel comfortable - it was like spending an evening in nonna's kitchen. The food was delicious. I'm only giving this 4 stars because the structure felt a little bit disorganized as far as menu and time. The menu had an air of - let's figure it out as we go! - which felt rather unorganized but it also allowed us to experience that Italian spontaneity. Also, definitely don't make plans for afterward because the lesson itself is from 5-8pm and then you enjoy the meal together afterward... we were there until at least 9:30pm. I don't think I'll be signing up to do this again anytime soon, but overall it was a very enjoyable experience and we learned a lot from Chef Marty.


We attended Chef Marty's pasta making class in the San Diego area and couldn't have been happier. Thank you again for the amazing class Chef Marty!


We had a WONDERFUL time! I brought my daughter and a friend here for a cooking class for my daughter's 13th birthday. Chef Marty made us feel right at home! Her space was warm and inviting and my daughter just loved her! This class is hands on and SO much fun. Her garden is impressive and it was very rewarding to pick our fruits and herbs for the recipes right outside of her door! This is the real deal. Chef Marty is the Italian grandmother we never had. Knowledgeable on all things Italy and we could have sat and listened to her for hours. I recommend this experience a million times over and will definitely be back.


This was so much fun! Chef Marty made this a great experience and was so kind and patient with us; she helped my 10-year-old granddaughter feel comfortable and involved, and we loved the personal history and cultural context. Plus, the food was delicious. I highly recommend.


We were looking for a cooking class in the San Diego area and decided to book Chef Marty's baking class. We couldn't have been happier. Thank you again chef for the wonderful class!


Chef Marty is such a warm, inviting person - like the Tucson Mama you never had! She welcomes you right into her kitchen as if you were one of her own. In between her stories of living in Italy and her various travels, and her exclamations/phrases/responses spoken beautifully in Italian, she gives you the best instruction on how to prepare authentic Italian dishes. She doesn't hold anything back, either; if she can talk you through another recipe similar to what you're making, you have but to ask and she'll tell all. In addition, she's not afraid to walk you into her organic garden, where she generously cut us some herbs to take home (rosemary, oregano, and sage). She shared her homegrown tangelos, her homemade Limoncello, and the secret to her infamous tiramisu, too! Hand-making pasta for the first time was an absolute adventure and so exciting to learn! It was DELICIOUS too! She had forgotten to pick up tomatoes the day before, so we couldn't prepare the Bruscetta that was on the menu... but, that was no big loss, as she was able to think on her feet and teach us a recipe for pesto instead. Even better, in my humble opinion! Add it to the menu, Chef Marty! :-) If you don't book her, it'll be your loss - she's a welcome dose of Italian hospitality, Tucson flavor, and Mama-like warmth. 100% worth it! We'll be back, Marty!


Great experience! Chef Marty was not only a great teacher but also a gracious host. I took my mom and my fiancé here as a birthday gift for my mom, and it was the right decision. It wasn't a cut and dry cooking class, but felt more like cooking and having lunch with friends. Chef Marty was so easy to get along with, and we clicked with her right away. I would definitely take another one of her classes and 100% recommend Chef Marty to anyone thinking about taking a cooking class.


Amazing experience!


Marty was lovely! The class was not only fun and relaxed but very educational. This was our first time making fresh pasta by hand and we loved that we each got to make our own batch of pasta (and even bring some extra home with us!). Chef Marty is a wonderful teacher and made the experience feel very warm and homey. We would definitely recommend her class!


Chef Marty was awesome! She had great stories and taught us technique of authentic Italian cooking! I would recommend taking a cooking class from Chef Marty to anyone! I can't wait to take another one!! We had a blast!


Chef Marty was amazing!!! She was informative, hospitable, funny and the food was spectacular. Chef Marty gave real meaning to the name "cozymeal". If you do just one more cooking class in your life or if you're going for the first time, make sure it's with Chef Marty.


A wonderful experience. Chef Marty was so helpful and informative. Felt like I was cooking at home with family. Definitely want to come back for another class. Excited to try the yummy recipes we learned.


Chef Marty is a serious Tuscan chef. She is the tuscan grandmother you always wanted to teach you how to cook and now you have her! She learned from her grandmother before her and it is such an intuitive cooking process. She can make pasta without a machine, and that is really impressive.
Other Cooking Class Experiences you may like
Can be used for any experience or cookware
Meet your chef
---
The cuisine of Tuscany has its roots deep in the countryside where the ingredients are plentiful and are brought to market fresh daily. The recipes are simple and have survived the test of time. We put our history of beautiful skin, creative minds and wellness on the table, and this history is still alive today! I was trained by my grandmothers in Tuscany, and I can teach you to quickly prepare fresh, quality meals that are delicious and nutritious.
Flexible booking: Cancel or reschedule this event's reservation for free up to 48 hours before the event.
This experience is not refundable as it includes a meal kit.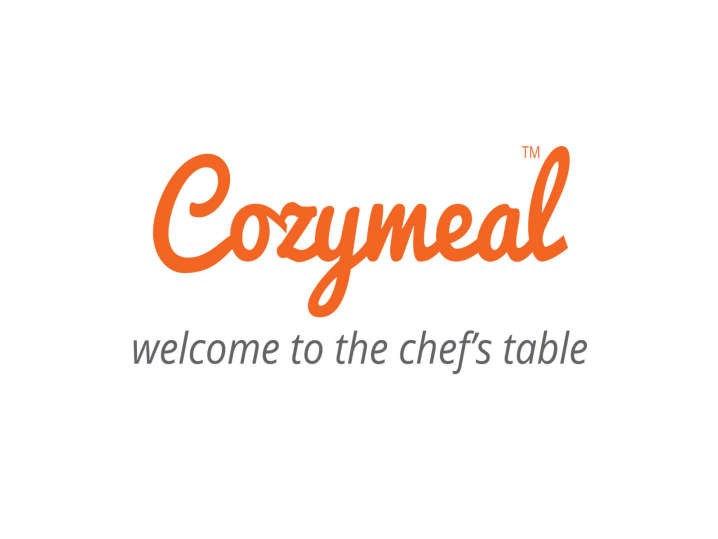 This website uses cookies to enhance user experience and to analyze performance and traffic on our website.
We also share information about your use of our site with our social media, advertising and analytics partners.
This website uses cookies to enhance user experience and to analyze performance and traffic on our website. We also share information about your use of our site with our social media, advertising and analytics partners.
Accept