Couples Baking Class - Butter Believe It for 2
Couples Baking Class - Butter Believe It for 2
94 reviews
94 reviews
Make date night special when you learn to make your own fresh bread and homemade butter.
Bread and butter are staples of the dinner table, and making them yourself takes a bit of finesse. Grab a date and join Chef Judith as she teaches you the step-by-step process of making bread and butter from scratch.

In this class you will learn how to bake your own warm and tender loaf of delicious bread. While the oven does its magic, Chef Judith will show you how to create two irresistible varieties of handmade butter. When the kitchen timer goes off, it's time to dig into steaming slices of the freshest bread you've ever tasted topped with smooth, flavorful butter.

Guests are welcome to bring wine and beer to enjoy during the class.
Homemade Bread
~
Homemade Butter
Bacon Butter & Chipotle Herb Butter
Most dietary restrictions can be accommodated if noted prior to the event. Please mention this in the message field when you submit your booking request as adjustments to recipes cannot be made during class.
Minimum Guests

2

Maximum Guests

2

Meal Courses

1

Event Duration

2 hours

Labels

Adult, Baking, Beginner, Couples, Fun
Reviews guests left for this experience


We had an awesome time!! Chef "juju" has an awesome energy, brought everything we needed to our house, and had so much knowledge! Great experience


We booked Chef Judith's baking cooking class in DC and LOVED it! Chef Judith is a great teacher and knows her craft. The class was fun, educational, and we we got to eat something delicious! This was definitely a treat!
Reviews guests left for other experiences with Chef Judith


Great experience with Chef Judith! Exceeded our expectations and then some. Her home was very warm, inviting and accommodating for guests. We left wanting more to cook, eat and more dialogue with Chef Judith. Definitely recommend this and would do it again - we had the best Italian vegetarian meal - white sauce veggie lasagna, veggie minestrone, etc! Thank you!


Brett & Kristi Forbes
31 Mar 2022
Great class! We learned some really fun techniques and the food was delish!


Chef Judith was so amazing. She opened our home to us, laughed with us and taught everyone dozens new tips and tricks. I adore her. Take her class.


This was our first private cooking class and Chef Judith certainly exceeded our expectations. She kept things light and fun while sharing her unquestionable experience about food, prepping, and cooking. We were already satisfied with the class even before tasting the courses and the food itself sealed the deal. The flavor, richness, and presentation of everything was top notch. We'd love to take other classes from Chef Judith in the future. Highly recommended.


The cooking experience with Chef Judith exceeded my expectations. It was a hands on approach between chef and participants. It was fun and the food was great.


Chef Judy was great! She gave us lots of tips to use at home and the meal was delicious!


We had a great time. We did the winter meal for 2 and it was lovely to cook just the two of us Chef Judith was awesome!


Absolutely loved out experience with Judith - simple, delicious food I felt like I could easily cook at home on a weeknight. She's friendly, approachable, and extremely knowledgeable. Would definitely take another class with her on any cuisine.


My husband and I had a great time with Chef Judith! She was very patient and accommodating with respect to scheduling the class, and we are so happy because we really enjoyed the experience! I highly recommend.


This was my first experience obtaining a private cooking lesson. Chef Judith did not disappoint. She gave clear instructions on how to prepare and cook our pasta meal. It was absolutely delicious. I have tried other people's Cannoli Dip, but I did not like it. Thanks to her I am now Cannoli Dip fan. I highly recommend her class. Chef Judith you rock!!


.


Chef Judith was so friendly and engaging! I enjoyed the Vegan class I took with her and I appreciated the tips and advice she gave regarding vegetarian/vegan eating!


Judith is a wonderful chef and teacher! She made us feel very welcome and as beginners with minimal experience, we learned a lot during our class. We had a great time cooking and getting to know her. Highly recommend a class with Chef Judith!


What a fun night! Chef Judith was fantastic and gave us not only a couple of amazing new recipes but also some great tricks of the trade. I highly recommend.


Chef Judith was so fun and wonderful! She's incredibly welcoming and a talented chef. We had such a fun time and the food was so so yummy. What a great experience! Thank you for welcoming us into your home and teaching us how to make food you can share with everyone but would rather keep to yourself.


We had a great time, learned a lot, and enjoyed our meal.


Judith's class was fantastic!! We learned lots of time saving tips from her, and all of the food was delicious. She was very personable and easy to talk to. What a fun experience!


Judith was very flexible and friendly. She is an experienced chef and has a lot to teach and share. This class was also great for us because it gave us some recipes that we could realistically make as part of a busy schedule!


Judith truly went above and beyond expectations, and she really made us feel like we weren't lacking or idiots for not knowing simple cooking techniques. She really tried to leave us with skills we could repeat, and she made my boyfriend and I feel like we were just cooking with friends on a normal Friday night. Judith is truly a gem, and we highly recommend anyone looking for a low-key while still highly informative and helpful cooking night out. We will definitely be back with our friends!


Chef Judith was an fantastic host. The food was delicious and she took the time to explain each step thoroughly and answer questions thoughtfully as they came up. We will absolutely be taking another of her classes. Pro tip: don't eat before the class :-)


Mushroom soup was amazing Chef Judith was very accommodating and organized and pleasant to be around. Otherwise our cooking demo experience was not as exciting.. as the rest of food prep was very ordinary and simple .. we were looking for experience that would teach us more creative cooking at home . Making quinoa pepper tomato salad ? Mmm .. I can do that on my own pretty Essy and hummus too ! Suggestion here; how about making your own bread instead if buying pita bread ?! Or vegan lasagna or eggplant parmigiana? Anyways I loved it


We greatly enjoyed the "Simple Vegan Meals" class with Chef Judith. Judith was able to accommodate our special request (no added oil, salt or sugar). We learned a lot, and had a pleasant afternoon learning all sorts of cooking tips. Of the three recipes, we especially enjoyed the "Vegan Cream of Mushroom Soup".


Chef Judith was wonderful! She showed us techniques without being intimidating and the meal was fantastic. I'm looking forward to trying one of her other classes. --Priscille


Chef Judith gave us a lovely experience. Her recipes were simple and so delicious. Her directions were clear and easy to follow through. She even gave us tips on how to do things a bit easier that I found useful and practical. The ambiance she created was very cozy. I loved it. It was a very fun evening and I needed it.


Chef Judith was simply wonderful! She was very accommodating walking us through our meal and giving us great pointers along the the way. Several techniques and practices we learned from her we are already bringing into our home. I couldn't recommend her more!! Don't miss out on Chef Judith!


Absolutely amazing experience, full of tips and tricks. Would highly recommend this class, or any other class with Chef Judith.


Chef Judith was wonderful! She made the night comfortable and the class interactive. The food was INCREDIBLE and it felt rewarding to create a dish as a group. I would absolutely take another class with Chef Judith and highly recommend her to anyone looking for a fun, unique experience!


Chef Judith's Butter Believe It class was so much fun! We learned a lot and had some delicious bread and butter to enjoy afterwards. Chef Judith is very personable and easy to chat with. Her home is inviting and the whole experience was top notch.


I am so glad I booked this class! Chef Judith is kind and professional. My partner and I had a very memorable time!


We loved our cozy meal cooking class. Judith kept the atmosphere relaxed and casual but shared lots of educational nuggets, tips and tricks along the way. It was really fun to cook with another couple in the comfort of Judith's apartment. The food we cooked was also delicious and Judith provided us with containers with leftovers to take home with us. We will definitely be back!


Judith was very knowledgeable and made the experience fun and engaging. Highly recommend!


We just left Chef Judith and a wonderful Italian cooking experience. We learned so much about flavoring, blending, "cutting on a bias" and "mise en Place. Preparing the food we worked up a healthy appetite just in time to enjoy the end-product, the four course Italian meal. It was fabulous. The instructor was excellent and very personable - just an overall enjoyable experience. We're already looking into another class with Chef Judith.


Had an amazing time with this class. It was so much fun! Judith explained everything very well. It also was nice that this experience was in her home. Moreover, the food was AMAZING! I'm not a cook at all but I do think I will be trying out some of these recipes. I will also share the class information with my friends and family. Thanks Chef Judith!


My young adult son and I had a great time and learned some fun new recipes.


Chef Judith is whom you're looking for! Chef Judith was amazing. She's incredibly talented and a terrific teacher. Her knowledge, skill, and personality make for an unforgettable experience. I could not imagine a better time. Chef Judith is a consummate professional with a well-equipped kitchen to make your night even better than you're imagining. She is the right choice.


We had a great time baking bread and making butter with Judith! We learned a lot and enjoyed ourselves and have plenty of leftovers!


Loved it ! Super hands on, intimate cooking class experience . The food was wonderful and Chef Judith was more than willing to share her tips/tricks and answer any questions. 100% recommend.


Chef Judith and the cooking experience was amazing! She was informative, knowledgeable and had a great personality. I learned a lot and the food was perfect! The small group limit gave us the intimate feel of cooking with friends!


Chef Judith was awesome! A fun, social class with great food. Definitely recommend!


Chef Judith was amazing! She is quite personable and was able to teach us both by example and just by speaking us through each step. We were paired with another couple, and both the husband of that couple and myself are quite gregarious, but Judith was able to keep us in check most of the evening. The food was spectacular and we will definitely make the courses again here at home.


The food was fantastic. I'm a Michlin star guy, but this experience was wonderful.


We are not complete freshman's in cooking, and usually experiment a lot and cook new dishes every few weeks. But it was an amazing class! I definitely will use technique for cooking baked potatoes every time I cook them. Chef Judith's kittchen is very bright and modern and was a pure pleasure to cook there. We will definitely look into taking more classes through the CozyMeal.


She is a great teacher. We really enjoyed the class


We had an excellent experience with Chef Judith! As a group of two, the class was super intimate so we really felt like we learned a lot while also having a ton of fun. The class was hosted in her beautiful apartment and we really felt right at home the whole time. Each course we prepared was better than the last and when we were completely stuffed at the end of the meal, Chef Judith provided Tupperware to bring home our extras. Highly recommend!


This was our first cooking class. We had an amazing experience. I purchased this cooking class as a present for my boyfriend's birthday. Judith was very patient teaching us, showing us the best way to do things, and simply having a good time. Highly recommend!


Chef Judith was great! She taught us her personal recipes, was very patient with our amateur cooking skills, and gave us a ton of great tips. She was also just super fun to hang out and cook with! Definitely recommend.


It was a surprise for my wife because it was our 16th Wedding Anniversary. Chef Judith heard my vision for what I wanted to do and helped me plan things out the entire way. It was a great class and we are truly blessed to have met her and witness her God-Given culinary skills and warm and loving personality.


Chef Judith was great! She was knowledgeable, enthusiastic, and a gracious host. My girlfriend and I learned a lot from the class and the food was amazing. Chef Judith even had take-home containers for us to use for our leftovers. I would absolutely recommend this class, and plan on taking another in the future.


Judith is amazing! I really recommend this class, as it's perfect for different skill levels. She thoroughly explained each step and gave really helpful tips. The food turned out wonderful too. Thank you again, Judith!


We really enjoyed our experience with Chef Judith. We had the winter menu, with ribeye steak, mushroom duxelle, prosciutto wrapped asparagus, and oven-roasted potatoes. The food turned out great and the Chef was a gracious host who went out of her way to make sure that it was an educational experience for my partner and I. The cooking space was clean and we both learned something worthwhile. Altogether, the experience was well worth the money. I would note a couple of things for Cozymeal to consider. One, I would let folks know in advance they can tip online afterwards. This being a fairly unusual experience, the etiquette around tipping might lead to some anxiety with guests, which could be resolved by letting folks know they will have an opportunity to tip on their card when rating the chef. Second, if it is legal to do so, it would be great for guests to have an opportunity to pay extra to allow the chef to select and provide a wine or craft beer to pair with the meal. This would ensure that everything works together and would lower the barrier to a cozymeal experience that much more. Finally, I want to recognize that taking a small group cooking class (in my case it was just my partner and I and the Chef) in a private home can raise some social anxiety. For some people, that much attention and interaction can be stressful. For others, the thought of having a meal in someone else's house might raise concerns about cleanliness. For us, both of these weren't an issue. This setting actually is exciting because you learn more when you are slightly outside your comfort zone. If you are worried about it though, you might consider a class with two couples. I will recommend Cozymeal to my friends and coworkers and I recommend a dinner with Chef Judith specifically.


Chef JuJu is AMAZING! My cousin and I did a vegan course with her last Friday. She is down to earth and very knowledge about the different skills and techniques used in cooking. I'm definitely booking another appointment with her! Thank you so much for the awesome time Chef Judith!


Chef Judith were knowledgeable, courteous and the food were outstanding. Highly recommended


Was a very pleasant afternoon. Really enjoyed the session, and found Chef Judy to be extremely informative and friendly. My only regret was that I would have liked to do a bit more of the cooking myself. Was more of a cooking demonstration than a cooking class IMO.


Chef Judith was a gracious host and the class makes for a fun date night!


My friend and I had a blast cooking with Chef Judith! We learned a lot! The best part was being able to cook and not have to do te dishes!


Chef Judith was amazing!


This class was fantastic. My boyfriend and I cook a lot normally, but I didn't realize how much I was going to learn about everyday cooking skills from this class. Chef Judith explained every step in detail, the terminology, and a little food science, and encouraged us to dive right in and really do all the cooking. She was also able to accommodate our sensitivity to heavy cream and suggested almond milk instead for the creamy seafood pasta. It was the BEST cheesy cream sauce I have ever had. Because we had a ton of leftovers, she provided us with take-home containers. I definitely recommend this class for both beginners and those who already dabble in the kitchen. There is a reason she is so highly rated. I look forward to being a repeat customer!


Chef Judith was an enthusiastic instructor and terrific hostess. We were excited and interested in what we learned, and would highly recommend her to anyone.


We really enjoyed our cooking class last Saturday evening with Chef Judith. We had an amazing time and so enjoyed cooking with Chef Judith. We had recently celebrated our 35th wedding anniversary and our daughters gave us a cooking class with Cozymeal. Chef Judith was extremely pleasant and we learned some new techniques. Our four-course meal was so yummy and we had leftovers the following day. We would recommend this class to anyone who loves to cook!! Thank you, Chef Judith!!


My daughter had a class yesterday for her birthday and she can't stop talking about how much she learned and how much fun she had


My wife and I had a great evening with Chef Judith! She was incredibly patient and knowledge, a true pleasure to learn from. The menu items were amazing too! I would definitely recommend this experience to all others!


Chef Judith was so sweet and accommodating! If you are looking for a casual and relaxing cooking class, you should definitely check this out.


Judith is an extremely welcoming personable, and knowledgeable chef. I'd highly recommend her classes for anyone interested in learning some great recipes and cooking tips in an inviting and fun environment!


Judith was amazing! So friendly and helpful. She brought all the supplies to our place for the cooking class. Explained to us the proper techniques for cutting and washing the ingredients. The dishes themselves were excellent and were enough for dinner for 4 people. Would love to do a class with her again.


My daughter and I traditionally attend various cooking classes every couple of weeks. We have been to a lot of them! This one way by far the best! Great food, expert cooking tips and a relaxing atmosphere. Chef Judith is a professional with flair! I was extremely impressed.


My sister and I greatly enjoyed our class with Chef Judith. The recipes were delicious, and we have made the cream of mushroom soup already! It was a crowd pleaser!


Chef Judith is very warm and welcoming. She invited us into her home and had the items prepared for the appetizer and meal. If you are a true beginner in the kitchen and looking for simple recipes with a few ingredients you will find the experience helpful and enjoyable.


The meal was incredible. It's clear that Chef Judith is very knowledgeable and passionate about her craft. We enjoyed our time!


Chef Judith's vegan class was a lovely time! The food was delicious and I have some new skills.


Chef Judith teaches a great class. The food we learned to cook was great, but we also learned several subtleties about cooking and preparing food that you can only learn from a professional chef. I preferred this personal class to other larger group cooking classes I've taken.


This class was everything that we hoped it would be! Chef Judith welcomed up to our class warmly, and explained the process to us. She described proper cooking, especially cutting technique to us, and the reason behind it. She walked us through the menu that she had created and then modified specifically for us (to meet our allergy needs). The cooking experience was fun, but we also felt like we learned a lot too! Chatting with Chef Judith was another highlight of the experience. It was really cool to see how we could seemlessly prepare such an amazing FOUR course meal ourselves with her guidance and teaching. Sitting down to eat it all at the end was amazing. The food was delicious, and perfectly cooked! She was even prepared with to go containers so that we could bring home what we had left over (we had made so much). It really was an amazing time, and learning experience! One of our best date nights yet! We would definitely recommend it! Thanks Chef Judith!!


I enjoyed my first italian cooking class so much!! You will learn the tips to cook in each cooking steps in a very cozy setting. I was warmly welcomed and enjoyed the conversation with Judith as well as cooking. It is healthy vegan menu, so if you prefer light meal, this is a very good cooking class. I enjoyed my saturday and will enjoy the left over for couple days!


We had a great time with Judith! She was very open to allowing you learn technique. She was warm and welcoming. And most importantly the food was sooooooo good! We actually had left overs to take home and they were just as good the next day! Judith is definitely great at what she does! You will definitely enjoy cooking with her!


The food was amazing! Chef Judith is very personable and inviting. She never leaves a dull moment and is full of insight. She makes you truly frel at home in her home!


The best description for Chef Judith's Cooking Class - A Journey Through Italy is AWESOME! I surprised my husband with this class for Valentine's day. We went to Chef Judith's home which happens to be beautiful, comfortable, and artsy. Chef Judith made us feel right at home from the moment we walked in the door. She walked us through the preparation of each meal. She taught us new tricks, she showed us how to make a delicious meal and overall she gave us an excellent experience. The food was amazing, we both left feeling full and super satisfied I am already considering taking another class. If you have the chance to book with Chef Judith do so, you will not be dissatisfied!


I recently attended Chef Judith's a journey through Italy with my date and let me tell you it was great. We both had so much fun cooking learning and adapting to challenges along the way. Chef Judith was really nice very informative and kept us engaged oh and by the way the food was amazing especially her special cheese sauce for the noodles! Can't wait to recreate these dishes at home.


Cooking with Chef Judith was amazing! This was a perfect gift for my girlfriend, who loves trying out new dishes and experiences. We're trying to learn about more healthy ingredients and the vegan dishes that Chef Judith had us prepare were perfect. This experience beats going to any restaurant hands down, as you actually spend about three hours in the chef's home. It's way more personable this way. I'd compare it to an AirBnb style experience. Along with teaching us new techniques, Chef Judith shared quite a bit about her background and aspirations, so it was cool to be a part of that as well. I would highly recommend Chef Judith to anyone interested in trying this out. Cozymeal was super cool.


Cooking with Chef Judith was great! My girlfriend and I felt very welcome and comfortable with Chef Judith in her home as she taught us to prepare and cook her Journey Through Italy course. The food was delicious and Chef Judith showed us tips and tricks to cook similar meals on our own. We would absolutely and without question go back to Chef Judith to cook and learn about another course!


Chef Judith was great! She was very welcoming and taught us so many new tricks. The meal was amazing and we would definitely go back. We highly recommend cooking with Chef Judith!


I signed my BFF up for the Meatless Italian Cuisine. Chef Judith (Ju Ju) was terrific! Three of us attended the class. She admitted that this was the first time she had 3 people attend the course at one time but we couldn't tell. She was very pleasant and personable. She explained all the steps to us and even showed us a few tricks and tips. The food was delish! We had to make doggie bags because it was plentiful. I highly recommend her and plan to go back :)


Very fun and useful class! I learned a lot of recipes to take back home!


Chef Judith's course exceeded my expectations! I went with my girlfriend as a present and the whole experience from beginning to end was very relaxing and fun (we also learned a lot which was great!). I especially appreciated how flexible the menu from online was and how Chef Judith was able to personalize things to our dietary needs. I highly recommend any course taught by Chef Judith.


I took my girlfriend to one of Chef Judith classes for her birthday, Chef Judith made the evening both truly special and memorable. She was very patient and supportive, offered helpful tips, and made the evening and dishes extremely personalized. I would recommend this class to anyone for any occasion. My girlfriend and I will certainly by attending one of her classes again.


We were a little nervous about showing up at a stranger's home for a cooking lesson, but Chef Ju was so welcoming and easy to talk with! It was clear that she loves to teach people how to cook. She had tons of enthusiasm and we learned a lot, including her secret ingredient for amazing lasagna sauce. (We have been sworn to secrecy; you'll have to take the class to find out.) My boyfriend doesn't like raw tomatoes, so she came up with an alternative for the appetizer that was super delicious. We left completely stuffed (and with a ton of leftovers for tomorrow)! Definitely an experience we'll be recommending to our friends... and we think we might just have to take Ju's butter class next!


Chef Judith was FANTASTIC. She made us feel very comfortable in her home while also letting us progress thru the meal at our own pace. We gained quit a few cooking tips along the way that we will definitely be bringing back to our kitchens. The food was great. The hospitality was excellent. And the company was the best part. Very fun experience and would highly recommend it.


I was sick so I sent my wife and daughter(replacement(: ) to enjoy the date night vegan cooking experience. My girls were both extremely happy, and want to do this again. I am very happy with the price, and that they were happy. I am extremely happy that cozymeal approved my birthday gift on such short notice. I recommend requesting these meals 2 to 3 weeks away. Great job JUDITH. I will come back.


Chef Judith was awesome! She was quick to respond to my messages, and adjusted the meal to my diet. She was the perfect combination of knowledge and warmth. By the end of the class, I felt like a relative cooking a meal in a family kitchen, instead of a customer. Thanks Chef Judith! I'll definitely be back again!


We absolutely enjoyed our experience with Chef Judith!! The Experience: She's the absolute best. Incredible teacher, very kind, and fun to be around. She was so accommodating and travelled all the way to Tysons Corner from her home in Maryland to meet us after work. Little did she know my boyfriend and I each had not just the day but quite the week at work- on top of that we have a hard time disconnecting from work and we thought of nothing but what we were cooking in the kitchen that night and our great time with Chef Judith! It was the perfect way for us to end the week and start our weekend. We learned a lot and laughed a lot. She also told us to reach out with any questions when we try to make it on our own. The Food: I'm not vegan and I'm Italian (aka love cheeses and our caprese/Sunday Sauce usually requires mozarella and homemade meatballs) yet this Italian inspired vegan dish was great! My boyfriend is vegan so he was the inspiration for the evening and he loved the food. Chef Judith also mentioned we could alter the recipes, try other vegan recipes etc with her whenever we want! Chef Judith, thank you so much! You don't know how much you made our night. We've recommended you to friends in the area already and will continue to do so! We will see you again! Michelle (& Andy)


I am not vegan, HOWEVER, that didn't matter at this class because taste ruled, not veggies for the sake of veggies. Her Vegan chicken stew was SO good, I couldn't stop eating it and I didn't have to! Not a vegan but surely not missing meat in this class. Chef Judith is very kind and talented. A great class.
Reviews Chef Judith received outside of Cozymeal






Other Cooking Class Experiences you may like
Meet your chef
---
Chef Judith has been in the culinary industry for over 10 years working in luxury hotels, campus dining, and country clubs. She's had a wide range of experiences from fine dining to catering, pastry to poultry, and seafood to butchery — to name just a few. Food is an art and being able to bring it to life for others to experience is why Chef Judith loves cooking so much.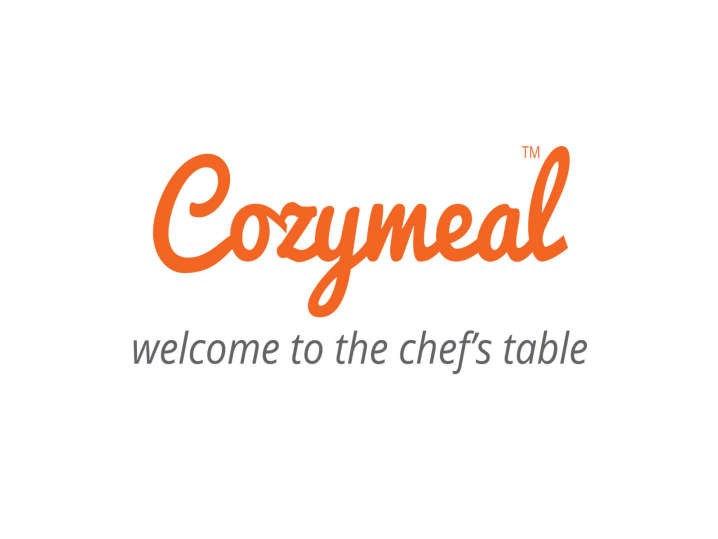 This website uses cookies to enhance user experience and to analyze performance and traffic on our website.
We also share information about your use of our site with our social media, advertising and analytics partners.
This website uses cookies to enhance user experience and to analyze performance and traffic on our website. We also share information about your use of our site with our social media, advertising and analytics partners.
Accept