Cooking Class - Asian Vegetarian Favorites
Cooking Class - Asian Vegetarian Favorites
38 reviews
38 reviews
COVID-19 protocols this chef will implement are:

Chef Wearing a Mask

Social Distancing Friendly
Learn to create delectable vegetarian meals with the guidance of Chef Grace!
China has a rich history not only in terms of its culture, but in its cuisine as well. Chef Grace grew up in Shanghai, where she discovered her passion for cooking at an early age. She enjoys sharing her love of cuisine and will guide you through preparing healthy and flavorful vegetarian dishes.

Begin your experience by learning about Chinese culture in a quick lecture delivered by Chef Grace. For the first course, you will create a refreshing Burmese tea leaf salad. The second course will have you preparing savory tofu fritters. The third and final course will consist of healthy stir-fried vegetables blended with flavorful Chinese five spice.

Guests are welcome to bring wine and beer to enjoy during the class.
Burmese Tea Leaf Salad
Tofu Fritter
Stir-Fried Vegetables
With shiitake mushrooms, Blackwood ear, bean curd, and Chinese five spice
Minimum Guests

2

Maximum Guests

4

Meal Courses

4

Event Duration

3 hours

Labels

Asian, Chinese, Couples, Date Night, Mother's Day, Vegetarian
Cozymeal guest reviews for this experience


This was a wonderful experience. Grace was an incredible host, opening up her house and sharing her skills and cooking career with us. We thoroughly enjoyed the amazing dinner we made and the techniques we learned we'll use moving forward!


Chef Grace was very experienced and had great patience with us. The food we could was delicious. We definitely would love to take her class again.


Her home was cozy and Chef Grace was an excellent instructor. The meal was delicious. We will definitely be going back to learn more recipes!


Great food and excellent tips. My girlfriend and I had a wonderful time.


Chef Grace is the best! She came across the Bay to our home and brought everything we needed to make a wonderful 3-course meal, which she adapted for us to be vegan. Along the way, she provided a lot of very helpful tips or what to buy and how to prepare the food we were making. It was a very hands-on experience and she provided great instruction on many of the basics - how to fry in a wok, how to chop vegetables, etc. We came away knowing a lot more about stir-fry cooking which was a primary goal. And did I mention - the food was delicious! Many thanks!


Chef Grace was such a wonderful host, and we learned so much! The menu offered a great and delicious selection. Chef Grace was also accommodating to our food restrictions since my partner is vegan. I highly recommend her. Thank you for having us :)


Wonderful! Chef Grace is an excellent chef, teacher and host. We were introduced to more efficient cooking methods, useful kitchen tools and expert techniques. We learned how to prepare some of our favorites and some new dishes as well. The dinner, and the conversation, made it a memorable experience. I'd recommend Chef Grace any time!


We had an extremely pleasant experience with Chef Grace! She explained the cooking lesson very well and we ended up making a delicious meal! Thank you very much!


Chef Grace was very helpful and personable. She provided lots of great tips for cooking, finding the right ingredients, and kitchen techniques. Thank you!


My girlfriend and I had an amazing time with Chef Grace. Preparing the dishes on the menu with her guidance was fun and overall a great experience. Having the recipes to take home afterwards an added bonus. Will definitely do this again.


It was a fun experience. I think the menu was a bit long and would have liked Chef Grace to walk us through the process a bit more vs give us assignments. The space was a bit challenging in regards to chopping and doing things at the same time. The team had fun and it allowed us to chat and talk. Chef Grace was very accommodating and personable.


Chef Grace was delightful. The lesson was thorough and I learned a great deal. She is pleasant and a great source of information. I would highly recommend her.


AnnaLee (Anno)
10 Jan 2017
Grace is an excellent cook and instructor!


Good first-time Cozymeal experience. Would like for Grace to offer some more intermediate to advanced level cooking techniques, as the dishes we prepared were very easy for us.
Cozymeal guest reviews for other experiences with Chef Grace


Grace's place was easy to find, and she communicated the arrival and directions very well. Upon arriving, Grace offered us water and gave us a little background about herself and what we would be doing that evening. We then went into the kitchen and got right to work. There were (3) of us in our group. Grace would explain what we were doing and then one of us would jump in. Plenty of hands on cooking, which was nice because we actually made the food we ate. Grace was patient, funny, energetic, and informative. The tofu meatballs were my favorite, they were so good. Grace even offered us a beer or wine while we cooked, which was super nice. After the tofu appetizers, we made our shrimp stir fry and then our hot and sour soup. Then the 3 of us retired to the dining room for dinner. Everything tasted great! We had leftovers and Grace gave us a recyclable container to take everything home. Would definitely recommend. = )


Chef Grace was knowledgeable and welcoming and we had a great time!


This weekend was extremely exciting. We had a blast with Chef Grace. Three hour cooking class and believe me, when I tell you that Chef Grace is a lot of fun. We learned the history about Chinese cuisine and made authentic dishes from scratch. The patience of virtue with the both of us is to be commended. The entire meal was delicious. I still can't believe that we created a beautiful meal. Also, most importantly, Chef Grace is absolutely graceful and welcoming. We will definitely be taking more classes... Thank you, Chef Grace Tamesha & Lenny


My husband and I had a great time taking Chef Grace's Chinese pastry class. We learned how to make three items over the course of three hours. Grace welcomed us into her home and kitchen and we met another nice couple. The course was very hands on, some items were pre prepped due to time but Grace thoroughly went through the recipe and technique and explained the directions as we went along. She answered any questions we had and checked on us as we finished each step. The rice cakes were unique and the egg tarts were delicious. We also loved the Shanghai wonton soup- very comforting and easy to make at home. We also went home with leftovers and some wonton to make for another meal. Overall we had a good time and enjoyed working with grace to make these dishes! Planning to make again for our families for lunar new year. Thanks chef!


Grace was awesome! Her authentic Chinese recipes were easy to master with her step by step instructions. Learning to fold wontons was one of the highlights❤️


Great class! Chef Grace was fantastic! Knowledgeable and efficient! Thoroughly enjoyed the experience. Chef Grace was able to assist us in preparing a delicious meal that we hope to duplicate at home. ( Egg cart, Shanghai wonton, and Top scholar cake) She offered tips on food preparation and provided some history on the origins of food we enjoyed that evening. Would highly recommend!


Such a fun experience! Learn a bunch of tips and tricks when it comes to baking these goods. And omg, the tiramisu we made was AMAZING.


Grace's class was great! It was very intimate, educational, and fun, and I would recommend her to anyone looking to gain knowledge about anything and everything having to do with cooking.


Thank you for a fun class!


What an enjoyable experience! Chef Grace was a fantastic teacher and I adored the food we made. The time really flew by because we were having so much fun. I would highly recommend this class!


It was so much fun! We really enjoyed Grace's cooking style, her quaint home and of course the food! We definitely suggest that you cook with Grace!


Grace is an excellent instructor and a wonderful host. It was an absolute pleasure to learn from her.


We had a fun evening with Chef Grace cooking and learning about Chinese cuisine – it was delicious! We learned a lot of tips and hints about the different ingredients as well as cooking stir fry with a wok. This was perfect for a couple's night out: relaxing atmosphere, good conversation, informative and of course a great dinner that we cooked and ate.


The class was very fun and hands-on. Chef Grace explained us the history of all the dishes that we cooked and introduced us many ingredients that we are not familiar with. At the end, the food was great and we learned a lot of stuff!


A beautiful and rich experience. Grace taught us to make three delicious recipes as well as essential techniques regarding using a wok, cutting, stir-fry and food preparation. She also gave us helpful advice on shopping for ingredients and was kind and fun to work with. We'd love to take another lesson and learn more from her.


Chef Grace is wonderful!! We learned an immense amount, from knife and wok technique to working together through recipes for delicious sauces, soups, and stir fry. It is so hard to find serious Chinese cooking lessons in the Bay Area, and this was a lovely, fabulous evening.


Cooking with Chef Grace was AMAZING. She was very informative and definitely taught me things that I did not know. I highly recommend participating in her class. It was fun, engaging and at the end of it all tasty. My girlfriend and I left completely satisfied and full :)


We had a wonderful time. Gracie was informative and gracious--we recommend her highly!


Fun, education and DELICIOUS!


LOVED it! Thank you for the fun cooking class Chef Grace!


We booked this Chinese cooking class with Chef Grace in the East Bay and loved it! She is so nice and kind. Highly recommend!


We had a lot of fun with Chef Grace. She is very passionate about food and full of knowledge.


Grace was very enchanting. She loves to make up receipes that are tasteful, yet simplistic in their creation. She is also an inspiring teacher, illustrating to you step by step, how you can easily duplicate what you've learned. I loved the way she mixed her instruction with stories from her travels and what she learned along the way. A delightful evening of travel and taste. What more could one ask for?


I absolutely loved Chef Grace's cooking class. I have always been a fan of dim-sum and really enjoyed on learning how to make egg tarts! She makes the class very easy and fun. I am looking forward to her next class!
$ 95 Per person
all-inclusive: 3-hour class, 4-course meal and taxes.
---
Meet your chef

---
Growing up in Shanghai, Chef Grace's interest in cooking started at a young age. Influenced by her culture and her surroundings, she strives to share her passion of cooking authentic Chinese cuisine with her students.
Other Cooking Class Experiences you may like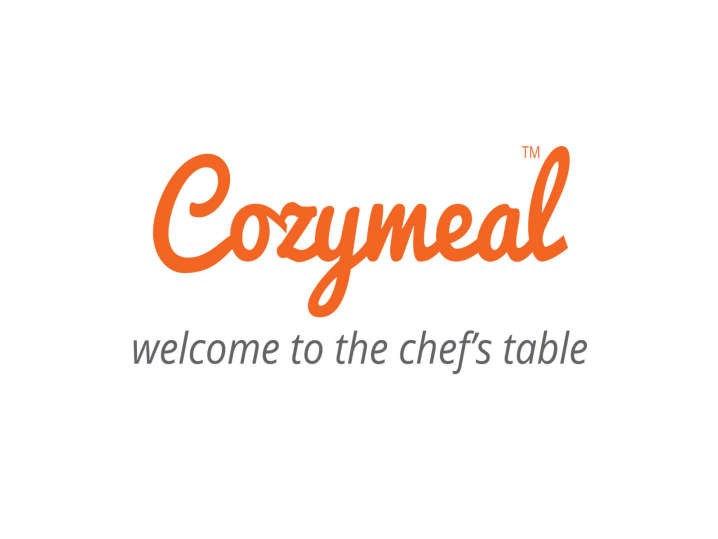 Want Even More Culinary Inspiration?
Exclusive deals, cookbooks and our best tips for home cooks — free and straight to your inbox. PLUS: 500 Rewards Points.
YOU'RE IN!
Thank you for signing up for our mailing list.
© CozymealTM, Inc. 2013-2021 - Phone: 415-869-9706
95 Third Street, 2nd Floor, San Francisco, CA, 94103