Couples Cooking Class - Paella-Making & Tapas Party for 2
Couples Cooking Class - Paella-Making & Tapas Party for 2
56 reviews
56 reviews
Learn how to create fresh paella and tapas with your sweetie!
Spanish cuisine is known for being some of the most romantic in the world, and you can make it together with your other half. During this intimate and private class for two, Chef Polina will give you the cooking skills she has picked up from all over the world.

Get ready to whip up paella complete with all the fixins like Spanish chorizo, shrimp, and roasted peppers followed by creating tasty tapas. Bring your own bottle of vino and drink it with your tasty food for one memorable and romantic night.

Guests are welcome to bring wine and beer to enjoy during the class.
Paella Class
Guests will learn how to prepare paella from start to finish.
Tapas
The chef will serve a variety of tapas dishes to accompany the paella.
Dessert
Fresh fruit and local cheese.
Most dietary restrictions can be accommodated if noted prior to the event. Please mention this in the message field when you submit your booking request as adjustments to recipes cannot be made during class.
Minimum Guests

2

Maximum Guests

2

Meal Courses

3

Event Duration

3 hours

Labels

Adult, Couples, Spanish, Special Occasion
Reviews guests left for this experience


Delicious food and a fun time! My husband and I very much enjoyed the experience, and all the leftover paella! :)
Reviews guests left for other experiences with Chef Polina


Polina was wonderful. She was very patient with our 7 and 9 year olds; indulged them in telling her their stories. She worked with ease and answered many of our questions about cooking. We made lots of different types of pasta and enjoyed a meal together afterwards. It was a super fun morning! Thank you, Polina!


Wow! Polina was funny and informative. We learned so much from her. Her class opened my eyes to how fun cooking can be. Thank you Polina!


Chef Polina was delightful! She arrived at our home in a timely manner, providing a pasta-making class that was both kid-friendly and engaging for us adults. Her natural, down-to-earth warmth, and skillfulness at guiding us in the kitchen culminated in a delicious pasta meal that went perfectly with the bottle of wine that we opened.


My first question to CozyMeal is does your company do site visits/inspections to the chef's homes you have listed on your website? This was my first time trying your service and I thought what better way than for me and my dear friend to celebrate our birthdays than by taking a cooking class...but I must say I was very, very disappointed with Chef Polina! I chose her cooking class based partly on the "glowing" reviews she received and partly on the price for the class. My reasons for disappointment and for only giving 1 star: 1.House was more like a make shift room /guest house with a kitchen that was untidy and disorganized 2. Kitchen was dirty, old and certainly not up to specs to be holding any type of cooking class! 3. I expected modern appliances and the use of modern chef tools of the trade (which were null and void) 4. The work station was cramped and small and not adequate for myself and the 3 other students 5. Since it was a Pasta making class I assumed each student would be giving supplies to make and kneed their own pasta but that wasn't the case instead each student was touching and kneeling the same balls of dough (and mind you with no type food handling gloves on!...very unsanitary in my opinion!) 6. Their was a sliding patio door next to the kitchen that was kept open for the duration of the class (I assume for easy access to the fridge that was located outside on the patio...huh?) however it gave easy access for a fly to keep buzzing around our heads! 7. I was not happy that the chef kept licking food off her fingers and even though she would wash her hands afterwards I found that very unprofessional and uncouth. 8. The description of her class on the CozyMeal website stated the class consisted of making a stuffed pasta dish, eating said dish and a dessert...there was no dessert provided 7. What I found irritating is that there was no mention on the website that the chef had a pet (a cat ) to which I am allergic and the cat was roaming around near the kitchen...definately one of my pet peeves "pets in or near a kitchen"! I could go on an on but I will stop with the above 8 reasons as to why I wouldn't recommend this class to anyone. While I may consider trying another class listed on your website in the future, it would definately have to be a class offered at a cafe, bakery, bistro etc where the work stations are more conducive to cooking and the kitchen is more likely to be up to specs


Chef Polia was creative, relaxed, gracious, and a great teacher!


Amazing experience!


Chef Polina taught my boyfriend and I how to prepare and cook paella with shrimp, clams, mussels, chicken, and chorizo. Her passion, expertise, and sense of humor made our date a fun, educational, intimate experience and we had an excellent time with just the 3 of us. Chef Polina also included a few easy appetizers and fruit for dessert. She has a beautiful home and garden and we felt very comfortable in her home. I would definitely take her class again!


Fabulous way to learn all the fundamentals of rolled pasta in a quaint amd sunny home. Chef Polina is an easy going and quick witted teacher whose's crafted the perfect hands on program to make to feel as if you're cooking with family. We even used the quail eggs from her personal covy kept in the yard among the rows of growimg vegetables, herbs amd fruit trees. Felt like we were in the countryslde


Chef Polina was fabulous!!! She was thorough, genuine, engaging, and a great conversationalist. I very much enjoyed learning from her (and discovered that pasta making is a forgiving process, perfect for a pasta newbie like myself) and delighted in her creativity! I appreciated how much she'd involved all the participants in the class. My fiancé was equally impressed, and he'd raved afterwards about our experience - I was happy to hear this as this class was my Christmas present for him ? Highly recommend, and we hope to attend another class of hers in the future!


Chef Polina is a delight! She came to our home and gave us, along with our friends, a paella lesson. Polina arrived extremely well-organized, with everything she needed to make a delicious dinner of tapas and paella. She gave us many helpful tips as she plated the tapas, sautéed vegetables, and assembled the chicken, shellfish, sausage and rice. Polina adds her own special twist to the meal - such as large pink shrimp, quail eggs from her own backyard quails, and a variety of spices from a local spanish grocery. As she prepares the food, Polina entertains her students with stories about her career and ilittle bits of cooking lore. We thoroughly enjoyed our evening!


Polina taught us so much about the history of paella and was so friendly and welcoming!


My fiancé and I had a great time! Chef Polina is very personable and made us feel really welcome in her home. The food was also delicious! She even gave us some Rosemary from her beautiful garden to take home.


We loved Polina!! What a lovely evening, we will be back!


Chef Polina, you are a wonderful spirit that has brought our friends and food to share in her beautiful and lively home. The ingredients are deliciously fresh from the garden or the farmers market, we enjoyed her humor as well as her mouthwatering tapas style appetizers. Thank you for a beautiful day with good company and great food.


We had a great time with Chef Polina at her ravioli class! A lot of excellent hands on experience. Polina made it point to answer all of our questions and encouraged experimentation. We even tried to make blue pasta using Blue Curacao. I'd recommend her class to anyone interested in the finer art of pasta making.


My two teenage grandsons and I had a fabulous hands on experience learning how to make various types of pasta. And on top of everything else we all had the opportunity to eat the results of our labors...an excellent experience and an excellent lunch!


Our experience was very nice. Polina was very kind and patiently answered any questions. The food was DELICIOUS and we also got leftovers to eat at home. I would definiely suggest this to others!


Chef Polina is great and we really enjoyed her catering to our small gathering at my home in San Francisco. She came in with all the ingredients and prepared her holiday plated menu with super tasty lamp chops, refreshing salad and very delicious cheese and fruit board. She is super nice with a great sense of humor which makes the entire experience very entertaining. Great chef for catering and private dining - especially for small groups.


Chef Polina came straight from the Farmer's Market equipped with the season's finest ingredients and cooked up a memorable meal. I was impressed by her organization and flexibility in the kitchen when one of our guests ran behind. The flow of our evening was perfect and the food was delicious. She is a true culinary professional!


Was a great experience with great people and a wonderful chef. She has such a great personality and charm to her.


Chef Polina was amazing. She was very welcome and very kind. My boyfriend and I booked a pasta cooking class with her for our anniversary and she was great. She's very knowledgeable about cooking in general. She made it very enjoyable and fun during every aspect of the day. We went to the farmers market and she had great recommendation for sides for our ravioli. Overall she was really amazing and the food was amazing and we learned a lot and would recommend to a friend to take her class. And would definitely love to take another class with her.


Chef Polina was a very warm host .,,we were greeted with amazing home made appetizers , great cooking tips for paella and others and a surprise Turkish coffee...great tasting food and evening cooking with Chef Polina


Well done. Thank you


Great relaxing cooking experience. Made pasta with my daughter and learned lots of new techniques. Highly recommend.


I had such a wonderful time with Chef Polina. Learning new techniques and especially the trip to the Farmers Market! I hope to get back to take another class soon.


Thank you so much for the pasta and the conversation. And the cat.


We had a wonderful time with Poliina. Highly recommend.


Thanks chef Paulina.


Our group had a great time with Chef Polina! The Paella and other dishes were fantastic, and so was her outdoor space!


My parents had a wonderful time and even showed off their skills the next day.


The class was enjoyable and informative. A fairly good value. Was surprised that we did not get recipes, but in the end, was easy to follow. We met at Chef's house, which was very charming. I will say, however, that her bathroom was in serious need of a cleaning and tidy up for guests. Guest soap, hand towels, etc. other than that, really a fun afternoon.


Chef Polina is the best! We booked her kids cooking class where they learned to make pasta. Everyone really enjoyed the class and it was great to see how well she interacts with kids.


Chef Polina's ravioli making class today was great! She herself is such an interesting and friendly person, that made the experience even more fun.


We booked a Russian cooking class with Chef Polina in San Francisco and really LOVED it. There are not many options for Russian cooking classes in San Francisco but I was lucky to have found it on Cozymeal. The experience was wonderful. We learnt a lot and enjoyed delicious food.


Thanks for accommodating us last minute and for making my sister's birthday so special! You are so fun and kind!


My parents were visiting from out of town so I booked a private lesson to learn how to make Paella. Polina did an amazing job. We had such a great time getting to know her and cooking the paella. All of the ingredients were fresh from local farmers markets or her own back yard. She even prepared a dish using quail eggs from her own quails! I have never been a big salad eater myself, but she made the most amazing duck and walnut salad. It was incredible, I wanted to eat the whole bowl! Last but not least, the paella. Not only was it super cool to learn how to make, but it was also delicious. I cant wait to make these recipes at home! Thanks so much for everything Polina, your class was the highlight of my parents visit! I will definitely be booking another class with you soon!


Chef Polina was great. She was super sweet and cooked us a great meal. The experience, however, is totally different from what I expected. I thought this would be a more interactive class. Instead it was more like having a private chef who just cooked for us. All the ingredients were pre-chopped (I'm sure it was to save time) and appetizers were all pre-made. Unless we crowded around her and asked questions while she put the paella together, we wouldn't have learned a single thing. Much of the time was spent just sitting around, tasting the appetizers that were pre-made. The time frame was from 6-10pm. We were done eating and cleaned up by 8pm and the Chef left at 8:30pm. Although Chef Polina was a super nice person, this was not the "cooking class" experience we expected. Definitely not worth the price we paid.


We booked Chef Polina for a private cooking class and had a wonderful time. She knows her work, is funny and very approachable. The food was DELICIOUS. We definitely recommend her and Cozymeal.


If you want to learn how to make authentic pasta from zero, you should take a Cozymeal cooking class with Chef Polina! Thank you for the wonderful evening!


I always wanted to learn how to make my own pasta from scratch. Thanks to Chef Polina, I now know. This was a fabulous experience and I look forward to another cooking class with Cozymeal!


We found Chef Polina delightful. She is full of energy and good ideas. It wasn't exactly as we'd expected -- less a cooking class and more like going to somebody's house for dinner -- but she was very happy to explain what she was doing and offer tips about local food sources. Nothing fancy about the surroundings (we spent much of the time gathered on her back patio, trying out the yummy tapas, as she cooked paella in the backyard cooker, and then went inside for dinner on a foldout table in her living room) but a good time was had by our whole family. We enjoyed "meeting" the quails in the cages in her yard and trying out their eggs with seasoned salts, and we left with a basket of the pretty eggs to cook at home


We booked Chef Polina for a private event through Cozymeal and couldn't have had a better experience. Thank you for the great service!


Wonderful!


The chef was excellent and the food was outstanding! We had a lovely dinner party


Polina made all pasta by hand (amazing)! Everyone loved her simple salad. Both she and her assistant Brenda were very nice. She brought her own raised quail eggs and used them in several dishes - a very unique touch.


We loved Chef Polina's Paella Workshop! Thanks again!


Chef Polina is so nice! Very approachable. She let us set the pace of the meal and established early on that we could participate as much or as little as we liked. I tend to be curious and ask a lot of questions, which didn't seem to bother Chef Polina at all. She explained everything very well and tapas and paella turned out great! Fun experience!


We had a great time with Polina. She's very friendly, has a great sense of humor and an amazing house.


Polina was really nice to talk to and the paella and tapas was really good! I especially liked that she raised quails in her backyard and we ate their eggs and she showed us pictures of other dishes she made. Would recommend.


We loved it! Thank you Chef Polina for the great experience and for teaching us how to make our own pasta from scratch.


Thank you for the fun cooking class and farmers' market tour Chef Polina! We will come back again.


Chef Polina is wonderful! We had so much fun in her Spanish Paella cooking lesson. We learned a lot, the food was delicious and it felt like a party.


Polina is so creative with the pastas she creates. She made all sorts of vibrant colors filled with various seasonal ingredients. The pasta making process was always a mystery to me but Polina made it look so easy! Rolling out the pasta dough almost reminded me of using a sewing machine. The texture of the dough was amazing. This is such a cool class and Polina is so fun to talk to!


We booked a farmers' market tour and a subsequent Italian pasta making cooking class with Chef Paulina and it couldn't have been better. She is kind, very knowledgable and the food was delicious. We are looking forward to the next cooking class with her.


This was an amazing class in a beautiful, quiet place. Chef Polina is one of the most creative chefs I've ever met, experimenting with infusions, homemade vinegars, ciders, and of course her family of quail! She even embroidered her own linens when she couldn't find ones she liked. She's wonderfully friendly and patient, and tells wonderful stories about her childhood in Russia.
Other Cooking Class Experiences you may like
Can be used for any experience or cookware
Meet your chef
---
I am a graduate of the Culinary Business Academy and have years of experience as a personal chef. I was born and raised in Moscow, Russia where I learned the lore of Eastern European cooking from my grandmother. I am a food enthusiast and a member of the United States Personal Chef Association. I enjoy cooking Californian meals, traditional Russian dishes, and world fusion cuisine. I look forward to hosting you!
Flexible booking: Cancel or reschedule this event's reservation for free up to 48 hours before the event.
This experience is not refundable as it includes a meal kit.
Chef Polina will travel to guests within the Bay Area for this experience.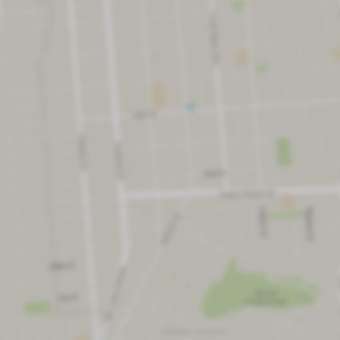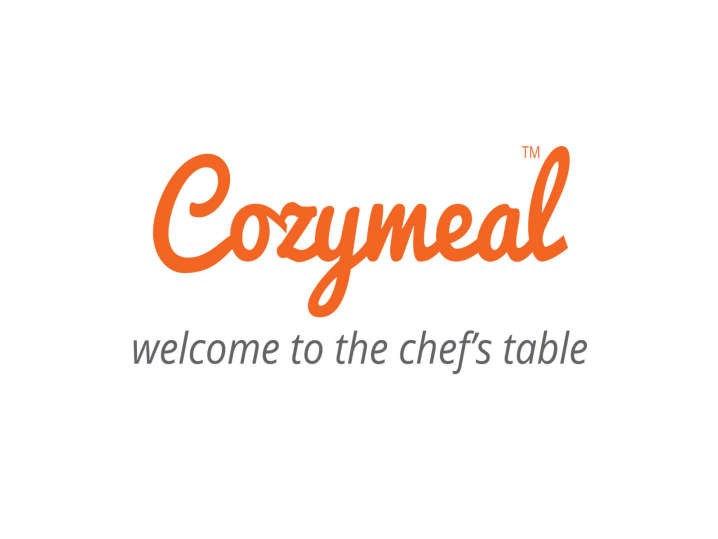 This website uses cookies to enhance user experience and to analyze performance and traffic on our website.
We also share information about your use of our site with our social media, advertising and analytics partners.
This website uses cookies to enhance user experience and to analyze performance and traffic on our website. We also share information about your use of our site with our social media, advertising and analytics partners.
Accept