Cooking Class - Modern All-American Brunch
Cooking Class - Modern All-American Brunch
47 reviews
47 reviews
COVID-19 protocols this chef will implement are:

Social Distancing Friendly
Chef Steve teaches you how to make American-style brunch dishes with modern twists.
Brunch is a quintessential American meal and a beautiful fusion of breakfast and lunch. In this hands-on cooking class, Chef Steve will show you how to create a trio of upscale brunch favorites complete with coffee or tea.

Begin by making vegan scones glazed with lemon or ginger, then whip up hollandaise sauce for eggs Benedict. This version substitutes brioche for the English muffins and adds a bit of spinach if desired. Finish up with seasonal fruit infused with elderflower liquor and topped with fresh whipped cream.

Guests are welcome to bring wine and beer to enjoy during the class.
Lemon or Ginger-Glazed Scones
With plant-based milk, flour and coconut oil
Eggs Benedict Traditional or Florentine
With Canadian bacon, butter, brioche and optional spinach
Fresh Seasonal Fruit Infused With Elderflower Liquor
With whipping cream and mint
Most dietary restrictions can be accommodated if noted prior to the event. Please mention this in the message field when you submit your booking request as adjustments to recipes cannot be made during class.
Minimum Guests

2

Maximum Guests

8

Meal Courses

3

Event Duration

2.5 hours

Labels

Adult, Baking, Gourmet, Group, New American
Reviews guests left for this experience


Really enjoyed the cooking class and overall experience! Chef Steve is a great instructor and made the class fun and entertaining. The eggs Benedict was the best I have ever had!


Travis Burnell
31 Jul 2023
Great experience, would highly recommend Chef Steve!


Our experience with Chef Steve was excellent. We had a blast learning how to make a classic breakfast meal in a relaxing atmosphere. Chef Steve paced his instruction to our experience and comfort levels and in general made sure we had great food, great conversation, and a great time learning to cook. We are certain to return soon to explore the other cooking courses Chef Steve offers. -Cheers Andrew & Jackie.


Chef Steve was amazing and my 9 year old loved this so much and we will be back again soon!


Amazing experience. Chef Steve is very knowledgeable and a great host.
Reviews guests left for other experiences with Chef Steve


Chef Steve did an excellent job! My favorite chef for sure :). Super patient and explained tips and tricks that helped me immediately improve my skills. I learned to make an amazing meringue as one of the inputs for the chocolate mousse. Highly recommend!


Thank you for a fun class. Loved the deserts!


We had a great experience! Chef Steve is incredibly knowledgeable and welcoming. His home is lovely and we felt super comfortable. The instructions were detailed, yet easy. We learned a lot and had a so much fun. Not to mention the food was delicious! We will definitely book another class with him in the future.


Awesome time. Thank you


Chef Steve was great. Casual atmosphere and beautiful home. Had a great time with my mom for her birthday. Would highly recommend


Chef Steve was amazing wonderful experience


Steve was a great host and teacher. We had so much fun! I highly recommend this experience.


Fantastic experience and fantastic meal!! Would take another class with chef Steve in a heartbeat!


Chef Steve is a wonderful host and a great chef. My son and I really enjoyed the experience. The food was amazing and we learned a lot of helpful food tips. We will be signing up for another class!


Steve is the absolute best. My daughter and I had - no, that's not quite right - we made, a fantastic meal, learned, had fun, and are looking forward to doing it again. Thank you, Steve.


Steve was awesome. I have little to no experience in a kitchen and he made this event welcoming and fun.


What a wonderful evening! Chef Steve taught us how to make a delicious meal, entertained us with his stories, and even taught us a thing or two about wine! My husband and I thoroughly enjoyed this experience!


Fantastic experience with a very knowledgeable and well skilled chef. Learned a lot!


Very fun night! Great host and very knowledgable about what he was doing!


Lovely plant-based meal. Thanks Chef Steve for a fun, informative dinner. It was a great experience. We enjoyed ourselves. ??


Chef Steve has a beautiful kitchen and makes amazing food! Our group had a fantastic time cooking with him. We learned a lot. He had a really interesting menu of things we had never made before. We highly recommend!


Steve was absolutely great. We had a group of 6 for his class and he took wonderful care to make sure we enjoyed ourselves. The entire evening was well timed and very clean, no stress about doing the dishes! Steve had a great deal of food prepared for us and we did not go hungry. Lots of very nice dishes with explanations and guidance on how and why things were done. Would recommend to anyone looking for a fun evening out with friends who love food.


Chef Steve was a great host, and taught us the art of plating in addition to cooking. Everyone in my group agrees that we'd recommend taking a class with Chef Steve!


Chef Steve was fantastic! His home was lovely, food was delicious, and company/conversation was very enjoyable. Highly recommend Chef Steve, you won't be disappointed!


Excellent menu, excellent preparation, excellent demonstration, very educational, excellent meal, excellent evening.


Very fun evening learning from Chef Steve, while enjoying delicious food and great conversation. Chef Steve creates a pleasant and welcoming environment - very hygge! Many of Chef Steve's tips and insights will definitely help us take our vegetarian cooking to the next level. Hands down the best cozy meal chef in Reno!


Chef Steve has a beautiful home and a fantastic kitchen with excellent equipment. His food was fantastic and he was a fun host. We enjoyed our conversation with the other couple, chef Steve, and the experience immensely.


Chef Steven created an even better experience than we ever could have imagined. His teaching is very easy to follow and it is easy to see how much knowledge he has about food. It was so wonderful picking fresh herbs from his garden to incorporate into our meal. We had the best, freshest dinner that we have ever had. I cannot wait to book another experience with him!


Spending an evening cooking with Chef Steve is a culinary delight. I've taken other good cooking classes, but Steve takes the experience to a higher level. His recipes are gourmet, yet ones you can incorporate into your meals at home. They are full of flavor, and he selects fresh, high quality ingredients including some from his own garden. He is very personable and an excellent teacher. He covers all aspects of cooking…selecting ingredients, using tools to make the process easier, prepping to get the best results and cooking each dish just right. It's interactive and you decide how much hands on experience you want. All of this occurs in Steven's spacious, beautifully equipped kitchen. It is a perfect way to bring friends together for a fun, entertaining evening and delicious food! I highly recommend this class and definitely will schedule more classes with Steve.


Chef Steve was absolutely amazing! We had a wonderful time with gourmet food, great conversation, and learned a lot. I've taken lots of other cooking experiences in Reno with other companies and this one was above and beyond the very best. Don't hesitate to book this experience Chef Steve, you won't be disappointed!


Such a great experience! The food was spectacular and Steve and his wife are amazing hosts! My girlfriend and I learned so much. Couldn't have asked for a better experience. Thank you Chef Steve!


Julia Hubbard
15 Feb 2022
What a meal! Everything was carefully thought through and planned for to make a truly memorable experience. I appreciated Steve's knowledge and passion around cooking!


Steve is very knowledgeable and the food was great!


Steve is very passionate about food. He is super organized and knows how to create a fantastic meal and a complimentary atmosphere.


Chef Steve is nothing short of an expert in all things food and wine (you do need to bring your own wine, but he will make sure your glass is never empty!). He walks you through how to make a delicious meal and dessert, and you can jump in and help him at any time. If you have any food allergies, he will work to accommodate you (I have a lot of food sensitivities and he rewrote the menu for me!). Oh, and he serves you the most delectable coffee at the end. His house is straight out of Architectural Digest magazine, with a beautiful kitchen and tasting room. Him and his wife are amazing hosts, and this experience is perfect for birthdays, anniversaries, or just a Saturday night. 10/10 would recommend!


We had a wonderful experience! Such a great alternative for cooking classes in the Reno/Sparks area! I would highly recommend for a date night, girls night out, or for a tasty dining experience! Chef Steve was accommodating, kind, knowledgeable and extremely welcoming!!


Chef Steve was PHENOMENAL!!! He was so patient and kind and was gracious! Very knowledgeable! It was great learning so many new tips and tricks when it comes to cooking!! Thank you, Steve for welcoming us into your home!! Your mousse I will never forget!


Such a wonderful nice! What a great experience. Chef Steve has such a lovely home and kitchen. He made the process of cooking a 4 course meal for 5 a fun and relaxing event.


Great food and fantastic conversation. Chef Steve made us feel right at home. It was as if we were having dinner with old friends. As a pretty good home cook myself I still learned some great techniques and we made a couple of things I never had before. Highly recommend Chef Steve for a small group event or a couple setting like we enjoyed. We will definitely be doing this again.


My husband and our experience with Chef Steve was amazing, yet informative. We learned so much from him from the smallest details that you would not even think of to imperative details that were just mind blowing. He took his time to walk my husband and I through every step of the recipes. The food was fantastic and the entire experience was worth every penny. We will definitely do this amazing experience again whenever we visit Reno again! Thank you Chef Steve for making my anniversary surprise for my husband a success!


Steve was knowledgeable, cool and adaptive. Food was great
Reviews Chef Steve received outside of Cozymeal


An absolute amazing experience with Chef Steve! He really goes above and beyond to make it a special experience for our group. Highly recommend him and incredibly professional, organized, and customer-oriented. If you want attention to detail and savory top cuisine, don't hesitate to call Chef Steve.


I swear, I must have told him a dozen times, he charges too little for such a mind blowing experience. Chef Steve is a throwback to the 1920s or 1930s when gentleman were expected to be able to converse and engage others on almost any topic. He shows unbridled enthusiasm, kindness, and generosity. I haven't even talked about the food. His menus are creative, scrumptious, healthy, and special. You can keep reading reviews but you'll thank yourself if you book a meal with him and then start planning for more.


I wish I could post the pictures of the amazing breakfast steve serves. It is as beautiful as delicious


Steve is an amazing host. His home is so beautiful and clean and paid great deal of attention to every details! Best part is the delectable breakfast he makes. This was a fun visit and we plan to come again.


. My son, whose really picky about food, loved French toast with banana syrup Steve made and he kept talk about it. My kids were also excited about candy jars. Steve was nice and great chef. We would love to come back again.


. What impresses us most is the breakfast! Steve cooked a fantastic breakfast for us and it is even more tasty and decent than a high standard restauran
Other Cooking Class Experiences you may like
$ 95 Per person
all-inclusive: 2.5-hour class, 3-course meal and taxes.
---
This cooking class does not have any dates.
OR
Find similar experiences:
Can be used for any experience or cookware
Meet your chef
---
With over 22 years of experience in the food industry, Chef Steve has worked all across the East Coast in restaurants, hotels, country clubs, bakeries, coffee shops and more. He spent the last decade traveling across North and South America and the past year teaching live cooking classes. Specializing in gourmet breakfast and dinner foods, he is passionate about helping others build their confidence in the kitchen.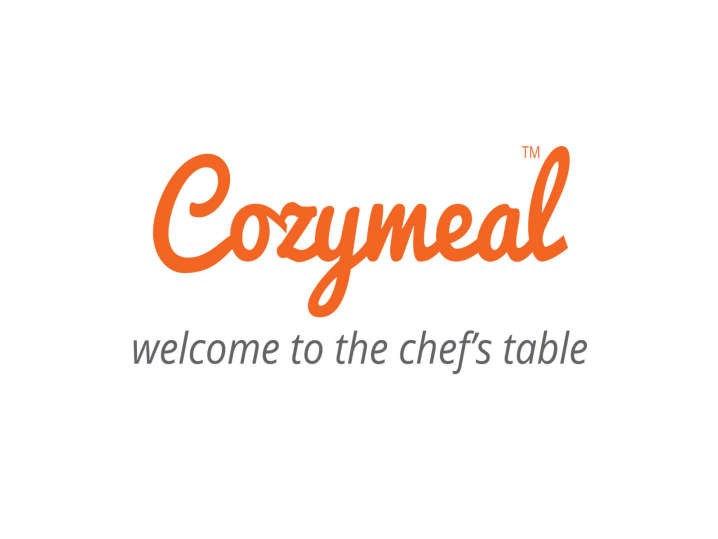 This website uses cookies to enhance user experience and to analyze performance and traffic on our website.
We also share information about your use of our site with our social media, advertising and analytics partners.
This website uses cookies to enhance user experience and to analyze performance and traffic on our website. We also share information about your use of our site with our social media, advertising and analytics partners.
Accept