Cooking Class - Authentic Thai Cuisine
Cooking Class - Authentic Thai Cuisine
41 reviews
41 reviews
An authentic Thai experience awaits in this cooking class with Chef Taylor.
You'll have the opportunity to create classic Thai cuisine from scratch in this hands-on cooking class. Chef Taylor has traveled to Thailand to learn Thai cooking fundamentals and will share her experiences with you.

As Chef Taylor shares her exciting travel stories, you'll marinate and grill beef satay and prepare homemade peanut sauce for dipping. Then, as you sauté classic pad Thai, you'll learn how to develop the levels of sweet, spicy, and sour that make Thai cuisine unique before finishing with a pineapple red curry.

Guests are welcome to provide wine and beer to enjoy during the class.
Crispy Beef Satay
Marinated beef with savory homemade peanut sauce
Shrimp Pad Thai
With rice noodles, bean sprouts, eggs, sweet and sour sauce, and toasted peanuts
Pineapple Red Curry and Steamed Rice
With sautéed chicken, bamboo shoots, bell pepper and coconut milk curry sauce
Most dietary restrictions can be accommodated if noted prior to the event. Please mention this in the message field when you submit your booking request as adjustments to recipes cannot be made during class.
Minimum Guests

2

Maximum Guests

4

Meal Courses

3

Event Duration

2.5 hours

Labels

Asian, Beginner, Date Night, Thai
Reviews guests left for this experience


Taylor's was AMAZING, she was passionate, knowledgeable and fun. We will request her in the future. It was a fantastic experience.
Reviews guests left for other experiences with Chef Taylor


We had such a fabulous time! Thank you so much!


Our group of four enjoyed Chef Taylor's pizza and pasta class in their home and would highly recommend this experience. The evening was a nice mix of hands-on learning, listening to instruction, and eating our creations. Fun class!


Had an awesome experience with Chef Taylor last night! She was great with our kids and let them help prepare the meal, talk about the ingredients they like and don't like - and then ate 2 helpings of EVERYTHING! Definitely will be doing another event with Chef Taylor - probably the Thai feast - thank you Chef!


Couldn't have had a better experience. The atmosphere was laid back and comfortable and Taylor is so personable. We were worried it would be awkward with it being our first cooking class, but we ended up having nothing short of a blast. The recipes were not only amazing and beyond tasty, but Taylor was great at teaching them.


We had a wonderful time with Chef Taylor. She took time to answer our questions and made us feel very comfortable. We will absolutely book again!


The Thai cooking class at Taylors was a wonderful experience. She is very friendly in her approach and thorough with the lesson. Her home is very inviting and welcoming as it's nestled among a nice area of Downtown Dallas. Taylor also advised on many other morsels of culinary knowledge so this was a nice bonus. Will definitely recommend Cozymeal and Taylor to friends and family.


Had a great time! Chef Taylor was so welcoming and inviting, we had a great time. The food was amazing. Definitely recommend and will do again!


Chef Taylor was fabulous. She took her time to explain what and why she was doing what she was doing. The food was simple to make (all relative of course lol) and so damn good. Highly recommended.


Great event. Taylor is awesome. Definitely do it again.


Chef Taylor was amazing!!!! Not only was the food she taught us to cook delicious, but she made it fun and easy to learn the techniques she uses to great such beautiful meals! I would absolutely use her again!


We had a lot of fun and learned many baking hacks, thank you!


Nice & brilliant is a great combination, thank you Taylor. I just learned 3 dishes I'm going to make thousands of times for my family going forward and had fun learning them. This is a great way to spend your time & money.


Enjoyed our experience with Chef Taylor. She's super nice and made it comfortable for our 1st time experience. My son feels confident we will able to recreate the dishes. We would definitely book another class!


It was a great experience for me and my girls and yes I want to leave a tip but it's the weekend and I have to transfer money on this card from another account and will not be able to until Monday so please resend me this link!!!


Had a great time today making brunch with Chef Taylor. She explained the processes in a relatable way that it seemed easy for my daughter and I. She gave my daughter tips she can use at the dorm next fall. Great recipes that were delicious! Thank you!


We had a lot of fun, chef Taylor was very knowledgeful, fun to talk to and very approachable. The food that we prepared was delicious.


A really great evening! She was friendly and nice! We learned a lot!


Chef Taylor was amazing and we really enjoyed her class. We're looking forward to taking additional classes in the future.


She was awesome! Knowledgeable, helpful, welcoming, patient and easy to follow instructions!


Chef Taylor is AMAZING!!! My boyfriend and I took her Thai Cooking 101 class. We learned so much, made three delicious dishes, and had an absolute blast. It was the perfect way to spend Valentine's Day and we can't wait to recreate all the dishes!


What a great time!! Very informative & entertaining, learning about the intricacies of Thai cooking, while also having a fun evening!


Taylor was very welcoming, fun to work with, and had great knowledge of the a range of cooking topics. We would definitely book with her again!


We greatly enjoyed the Basic Torch Techniques event with Chef Taylor. She is an extremely knowledgeable and fun chef.


My wife and I really enjoyed or class with Chef Taylor! This was our first time using Cozymeal and couldn't recommend it more. It was a nice night out and food was awesome. Thank you Chef Taylor!


We had a delightful time with Chef Taylor tonight. Lovely setting. DELICIOUS cupcakes!


Me and my daughter had a wonderful time. The cupcakes were great and Chef Taylor made us feel welcomed and comfortable in her home. Thank you Chef Taylor can't wait for our next experience!!!


Chef Taylor was Friendly, Personable, Highly Energetic, a Good Teacher, Knowledgeable, and Welcoming and the food was great.


Chef Taylor welcomed us into her kitchen and we never looked back . Anyone searching for a fun date night experience should look no further.


Perfect! ❤️❤️❤️


Chef Taylor was well prepared for our class and was very informative about each ingredient the was going into the dishes we prepared. She made sure to take her time and educate me about why certain foods are meant to be paired together. It was a great learning experience!!
Reviews Chef Taylor received outside of Cozymeal


Taylor has an extraordinary talent! Can make a simple meal spectacular. Instructs with ease and encouragement. A joy to learn from and shares techniques to apply in your everyday cooking!


Margarita cupcakes was awesome I didn't have but one but I could have ate five now I would like one of the whole cake


I have attended several small cooking classes that Taylor has taught and I have never been disappointed. She is very knowledgeable and friendly so I have never been afraid to ask questions. She knows lots of little tips and tricks to help you out too.


Chef Taylor is well known among our group of friends for being not only a great chef, but a fantastic teacher! She has a reputation for being creative in the kitchen and fun in her teaching methods! She is helpful whether you want a traditional pot roast or your kids are vegan and you want fresh ideas to add to their fav list. Love her culinary expertise and willingness to enthusiastically share her knowledge!


Taylor's food is inventive and fresh. Her custom catering options are delicious and DEPENDABLE. She can work with any type of cuisine or party theme. We will do a wine and apps pairing for the holidays and use Taylor, for sure! She's personable and knowledgeable in the kitchen— a fun combo when entertaining.


Delicious food! Awesome teacher!! Looking forward to my next event with Taylor!!!


Chef Taylor prepared a delightful meal for 8 in my home. She let me select the entree and built the rest of the meal. She made some great recs on wine pairing. Chef Taylor created a a beautiful, delicious meal with ease. Fine dining, easy atmosphere, great community time.


I've been to two of Chef Taylor's classes, a vegetarian themed one and a dessert class. Both classes were informational, fun and full of delicious food. She allowed everyone to be as hands on as they wanted, made sure to keep the class informed on what she was doing and why. Every question was answered to the fullest satisfaction of the person asking. I enjoyed the food immensely. Dishes I normally don't like, such as creme brulee and eggplant were absolutely amazing.


HIGHLY RECOMMEND Chef Taylor! I had the pleasure of meeting Taylor the early part of this year at a cooking class. Taylor is amazing and has the entire group feeling at ease, having fun and learning how to cook. She is very warm, friendly, funny, patient and phenomenal chef. After my first class with Taylor made it a point to attend her cooking class each month. And this past month I have started hosting a cooking class in my home with Chef Taylor and my friends. My friends are having so much fun and enjoying the classes as well. My friends are loving this creative, fun and great tasting way to be with friends. They are wanting her to come to their homes as well. Chef Taylor gives us the recipes so that we can recreate them at home. Our families have grown to love these classes because they reap the benefits! 5 STARS ALL THE WAY ACROSS!


Cooking with Taylor was a wonderful experience! She broke things down such easy to follow steps I felt confident I could take the things I learned home and replicate it easily! After watching her cook I no longer am so intimidated in the kitchen because she makes cooking such a fun, welcoming environment! Everyone needs Chef Taylor in their life!
Other Cooking Class Experiences you may like
Can be used for any experience or cookware
Meet your chef
---
Chef Taylor is visionary with a passion for food and an extensive culinary background, including catering events, positions in the kitchens of fine dining restaurants, and hosting private dinner parties. Chef Taylor is now gathering all of that experience and packaging it up to bring it to you in the form of unique and incredible cooking classes that you won't want to miss out on!
Flexible booking: Cancel or reschedule this event's reservation for free up to 48 hours before the event.
This experience is not refundable as it includes a meal kit.
Chef Taylor will travel to guests within Dallas for this experience.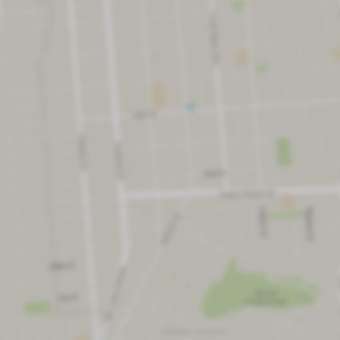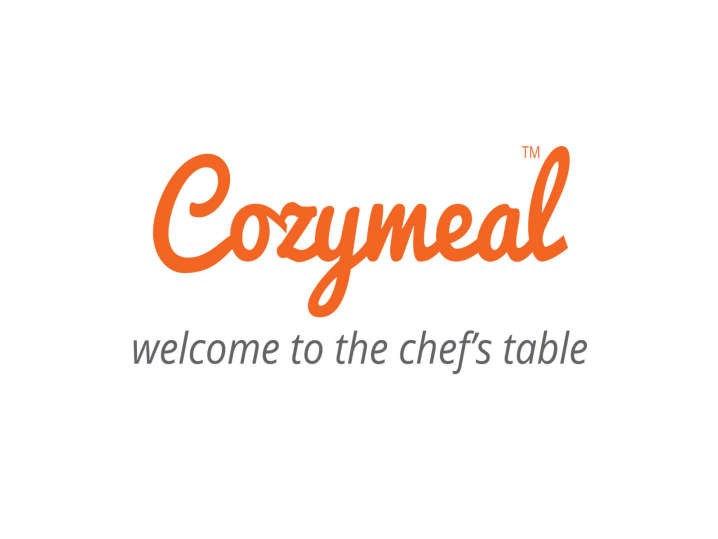 This website uses cookies to enhance user experience and to analyze performance and traffic on our website.
We also share information about your use of our site with our social media, advertising and analytics partners.
This website uses cookies to enhance user experience and to analyze performance and traffic on our website. We also share information about your use of our site with our social media, advertising and analytics partners.
Accept