Cooking Class - Handmade Sushi Secrets
Cooking Class - Handmade Sushi Secrets
30 reviews
30 reviews
Get ready to learn everything you need to know to make handmade sushi at home!
In this hands-on class with Chef Stephanie, you will learn the secrets to sourcing the freshest sushi-grade fish, authentic ingredients, and the sushi-making equipment needed to handcraft your own sushi at home.

Throughout the course of the class, you will have the opportunity to try your hand at three different sushi rolling techniques yielding vegetable temaki hand rolls, inside out rolls with a generous helping of spicy tuna, and shimmering pink-orange salmon and ombre green avocado maki rolls. Lastly, you'll end by creating and enjoying a seasonal dessert.

Guests are welcome to bring wine and beer to enjoy during the class.
Salmon Avocado Maki
Spicy Tuna Inside Out Roll
Vegetable Hand Roll
Seasonal Dessert
Minimum Guests

1

Maximum Guests

12

Meal Courses

4

Event Duration

2 hours

Labels

Asian, Group, Japanese, Sushi Making
Cozymeal guest reviews for other experiences with Chef Stephanie or Resident Chef


Average. We have used Cozymeal before with much better results. We showed up late and yet the staff was not ready for us. The space was nice to eat but not good for cooking. Tables too low, no real ovens, sort of meh. Staff friendly but didn't teach us much either.


Great experience for our team.


Doesn't feel engaged in the food making process, food is mediocre. Well, staffs are very friendly.


We didn't really cook much of the meal. We mostly did preparation and the chef and staff did the actual cooking. Still, it was a nice night with friends.


We had a great time cooking and bonding with each other! The environment was really nice and cozy.


The experience was great, just wished we had a more proper kitchen environment :)


The experience was great!


Chef Ken was fantastic. Thank you for all the tips and different variations!!


Our group had the pleasure of coming together and cooking at City Cooking West End for a Tapas Get Together. The team at City Cooking exceeded our expectations and provided a wonderful experience for the evening. The class was BYOB, which allowed for flexibility and a more customized feel. Did I mention that the food was incredible? Monica sent over the recipes and everyone is thrilled to try them again. Thank you for an amazing night!


Absolutely fantastic evening, Monica and her team ensured that all of my guests had an incredible experience I would recommend the Pasta Adventure, not only did we learn to make pasta, my guests also were able to network and get to know each other. Very different experience, then sitting at a big table for dinner.


Too crowded for the space, 4 people less would've been much better


The class, All About Pasta in NY, was incredible! The chefs were amazing and made the class so fun and casual and easy. You learn a lot and are able to get your hands dirty, plus the food is delicious! All-around great night and I highly recommend.


Great event and venue.


We had a group of 23 and signed up for the pizza night class from 6-9pm. The staff was not particularly nice to us, the ingredients were sparse, and we were only allowed to make two 10 inch pizzas per group of 4-5 people. We arrived at 5:45 for a class from 6-9pm. We started around 6:30pm and they made us leave at 8:35pm. For the amount we paid per head, I expected more. The instruction was lacking, they basically just showed us how to top store bought pizza dough with toppings (which there was not enough of). They cooked our pizzas in an electric oven, so they came out very undercooked and not great. We also had to bring all of our own beverages (which we knew ahead of time) but they had no room to put our drinks in the fridge, and didn't have any ice. The only other thing they offered us to eat was ricotta toast and a green salad and water. Really disappointed and underwhelmed. Would not come again.


We had such a great time. Melissa was a great instructor keeping our group laughing while learning. I would definitely recommend for corporate and group events.


This was a great experience, we truly enjoyed ourselves! Thank you to the entire team for pulling this together :)


Thank you so much for your hospitality! The event went so smoothly, the food was delicious and the staff was very friendly and accommodating.


The class was very fun. The recipes were easy to follow and delicious. Definitely will be making them at home. Our chef instructor was easy to follow and very warm and welcoming. The cooking space was perfect! We'll definitely book another class


Thank you so much for wonderful night!!


Wonderful class!


Tremendous experience! My group had an amazing time learning the new recipes and cooking together.


Fantastic time! We had so much fun!


Amazing! What a fabulous experience. Everyone on the team loved it. The chef and staff were wonderful and it is something we will definitely look to do again.


We had a great time with Chef Stephanie! We will definitely be back.


My family and I had a great time. Chef Stephanie was flexible and well organized. The food was awesome. It was the right mix of preparation and eating time. The space was great. Great bonding experience. Would definitely do it again.


We booked Chef Stephanie's cooking class in NYC and LOVED it! The process was exciting, the food was delicious and the class was fun. Thanks again!


This was sooo exciting! Chef Stephanie & Chef Ken made us feel so comfortable. The space & the food was incredible! I would love to do this again and recommend our friends to do it as well.


We had an awesome experience! The food and service were phenomenal and the staff went above and beyond to make sure that our party had a good time. We are definitely coming back.


If you are ever in NYC, make sure to try one of Chef Stephanie's cooking classes!
Guest reviews for Chef Stephanie or Resident Chef


We loved the pasta making class and will definitely come back!
Other Cooking Class Experiences you may like
Meet your chef

---
After years of developing recipes and food blogging for the James Beard award-winning website The Kitchn, Stephanie started her blog City Cookin' where she focused on re-creating top NYC restaurant dishes. When friends and family kept asking her to share her tasty recipes and techniques, Steph made her passion her profession. Chef Stephanie is looking forward to give students tips and techniques to make restaurant-style dishes at home.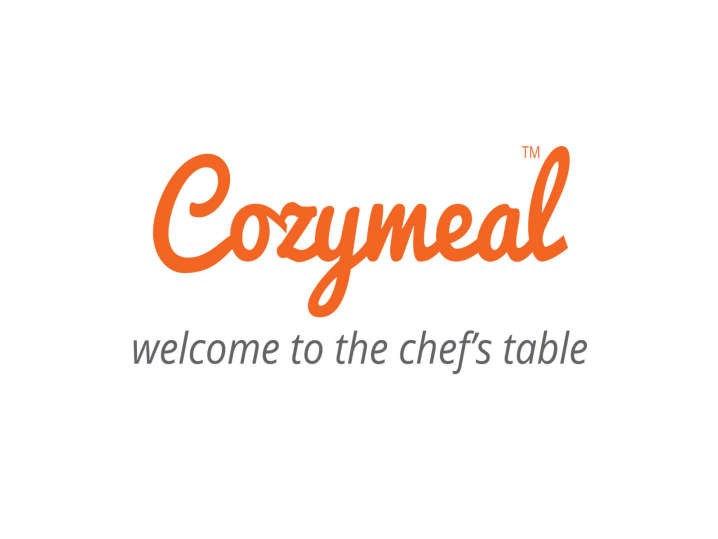 Want Even More Culinary Inspiration?
Exclusive deals, cookbooks and our best tips for home cooks — free and straight to your inbox. PLUS: 500 Rewards Points.
YOU'RE IN!
Thank you for signing up for our mailing list.
© CozymealTM, Inc. 2013-2021 - Phone: 917- 979-5661
136 Madison Avenue, 5th & 6th Floors, New York City, NY, 10016