Cooking Class - Intro to International Flavor
Cooking Class - Intro to International Flavor
28 reviews
28 reviews
COVID-19 protocols this chef will implement are:

Chef Wearing a Mask

Social Distancing Friendly
Join Chef Aleck for an introduction to a handful of international flavors and cooking techniques.
In this hands-on class with Chef Aleck, you will learn how to prepare a four-course menu using familiar, high-quality ingredients and cooking techniques that have the ability to translate across any and all cuisines for an introduction to international flavors.

Some of the recipes you can look forward to creating in this class include a grilled eggplant and romaine salad, rangoons filled with bacon, cream cheese, and green onions, a roast chicken breast stuffed with dolmas and served with a creamy cashew sauce, and a fruit and mocha mousse for dessert.

Guests are welcome to provide wine and beer to enjoy during the class.
Grilled Eggplant and Romaine Salad
With olive oil, feta cheese, and rotating market vegetables
Bacon Rangoons
With cream cheese and green onions
Stuffed Roast Chicken Breast
With feta cheese, dolmas, market vegetables and roasted cashew sauce
Market Fruit Mocha Mousse
With maple whipped cream and toasted nuts
Minimum Guests

2

Maximum Guests

3

Meal Courses

4

Event Duration

3 hours

Labels

Fun, Fusion, Group, Mediterranean, Mother's Day
Cozymeal guest reviews for this experience


We had a great time having Chef Aleck in our kitchen! It's astonishing how much you can learn by having a professional work in your space and answer all of your questions. This level of personal attention and instruction is the only way to go for us now. We particularly loved the dolma- and feta-stuffed chicken and chocolate blueberry mousse. Good times- thanks Chef Aleck!


My husband and I celebrated our birthdays going to the cooking class with Chef Aleck. We had a wonderful experience! Chef Aleck was a natural teacher sharing his talent and passion for cooking. All four courses were delicious. Love to do another class with him.
Cozymeal guest reviews for other experiences with Chef Aleck


We had a wonderful time making plant-based meals with Chef Aleck! Our food was delicious, diverse and dishes we definitely plan on making again.


Unique experience.


Nice experience, well organized, great value


Aleck made bagels with me and my mom and my 10-year-old son at my house and it was a great experience! We felt like friends immediately and he is clearly very technically knowledgeable and passionate about cooking and it was infectious. We enjoyed talking with him as much as cooking with him. The bagels were yummy and now I feel like I can attempt them on my own! Look forward to cooking more with Aleck soon.


Not only is he an amazing chef, he's a wonderful person! Highly recommend!


We had a wonderful time at our cooking class with Chef Aleck! He was warm and welcoming and made the lesson lots of fun. We did the vegan menu and requested gluten-free which he was happy to accommodate. Our time was spent learning about flavor profiles, and the menu included lots of items we will be able to build off of in the future. Loved focusing on techniques and so grateful he did all the chopping for us beforehand. We left with a bag full of leftovers, lots of knowledge to add to our cooking arsenal, and big smiles on our faces!


We had a great time with Chef Aleck. We learned a lot of new techniques and ideas for cooking vegan food. He was very welcoming and a great teacher. Looking forward to the next class with him!


We had such a great night cooking with Chef Aleck! He was passionate and informative. We came away with very practical techniques to elevate our vegan cooking game. We look forward to booking another class with Chef Aleck.


I got my girlfriend the vegan comfort food cooking class for her Christmas present and she loved it! The food was awesome and Chef Alec was a great teacher and a great resource for food science info in general. We talked a lot about the different things (besides just the food) that go into making a great meal. I would definitely recommend a cooking class with the Chef!


My husband and I loved this experience! Alec was an amazing host and the food was delicious!


An amazing experience!!


My husband and I had a fabulous date night with Chef Aleck. We are new to plant based eating/cooking and Aleck offered suggestion beyond the menu. Can not recommend enough and would definitely book with him again.


Super nice guy! Good conversation, super knowledgeable, AND food was amazing!!!


Great class! Chef Aleck was personable and fun to work with. He made the evening very entertaining with great tips on how to cook the dishes with ease and encouraged creativity. Highly recommended!


Chef Aleck was a great host. We cooked and ate some delicious food with lots to take home.


The few hours I spent with Alec was enough to make me view cooking as less of a chore and more of a fun experiment. Even better, I did not expect to be instructed by someone so amicable.


I enjoyed my vegan cooking class with chef Aleck very much! I learned so much and I know I will use my new skills and information in the kitchen with my family and friends! I am very appreciative!


We had a great time at Chef Aleck's Bagel class! It was a truly fun experience and my husband and I learned a new skill that we will be able to use again and again! Chef Aleck is an amazing teacher and a fun person to get to know in general. Highly recommend!


Everything was incredibly unique- from the greek yogurt on the grilled romaine, to the dolma stuffed chicken (very special) with a to-die-for cashew cream/sauce. I salivate every time I think about those bagels. It was all very flavorful, in the best way, yet light and refreshing at the same time.
Guest reviews for Chef Aleck


Chef Aleck's years of experience shines through in seemingly simple home cooked food that is bursting with flavor. He was so fun to watch in the kitchen and kept us all entertained as he created, hands down, the best vegan meal I've ever had the pleasure of eating. Absolutely delicious!


Chef Aleck's vegan food blew me away. He prepared a breakfast meal for a mixed audience that included 1 vegan. Usually, in a similar circumstance, the non-vegan diners would be left saying something like, "that was pretty good, for vegan food". This was certainly not the case with Aleck's vegan fare. The flavors were impeccably curated & fully fledged. Not once did thoughts like, "this would be great with some meat/dairy" ever enter my mind. I even asked him if he could teach me how to recreate the meal at home for my Queen!


Aleck has been feeding, educating and entertaining people for as long as he has been able. Having worked in the industry in multiple states and styles - he has developed an insightful and holistic approach to food and sharing his skill and knowledge with others.


All in all, the bagels were delicious, and I'd take another class with Chef Aleck because of all his hard work and for the pure joy of entertainment made by his efforts.


I recently did one of Aleck's Cozymeal dinners with some friends. The food was excellent. He is very creative and knows how to blend flavors and textures in a way that I've never known possible. The chicken dish was awesome. It was something he created. Aleck is a very gracious and convivial host. Thanks Aleck for an awesome food experience.


Chef Aleck has prepared brunch and dinner for our party of five. Aleck's bagels are the perfect size, full of flavor and not overly dense, like some bagels. This is great, because you can enjoy more than one. My favorite was the everything bagel topped with a tasty avocado spread, crispy turkey bacon and thin sliced tomato. There were multiple options for topping the bagels and the offerings were balanced nicely with fruit salads, cheeses and savory fried potatoes. Our dinner was just as wonderful as the brunch. The chicken was savory, juicy and full of flavor sensations. The vegetables were cooked to perfection and there was plenty for all to enjoy. Chef Aleck has a naturally intuitive sense and years of practical experience for preparing delicious food. This is truly evident when it is shared around the table and enjoyed by all.


Aleck has a deliciously innovative style that is truly original. The way he combines flavor profiles is something you must experience first hand. Not only does he know what he's doing in the kitchen, he also knows how to deliver it to the table. You can tell he loves to feed people, and it shows in the food he makes. 
$ 95 Per person
all-inclusive: 3-hour class, 4-course meal and taxes.
---
Meet your chef

Private In-Home Class
---
The multi-talented Chef Aleck combines his background as an entertainer and performer with more than a decade of professional cooking experience gained in a number of restaurants and catering companies, as well as in retail, marketing, and hospitality. Chef Aleck's teaching style is all about having fun, and his goal is to tailor each culinary experience to meet the needs of his audience, so they are able to get the most out of it.
Chef Aleck will travel to guests within New Orleans for this experience.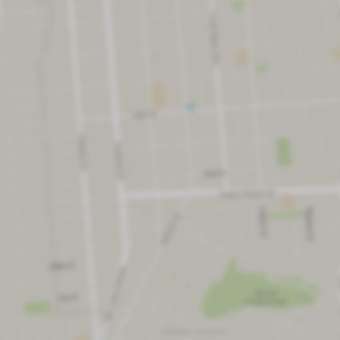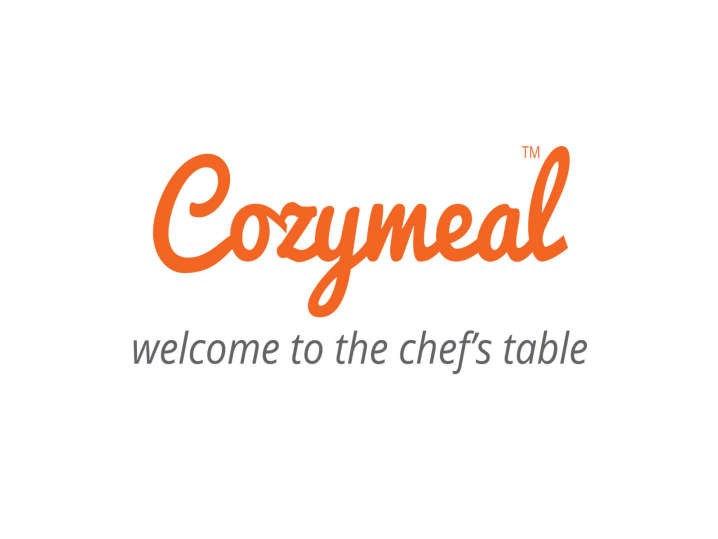 Want Even More Culinary Inspiration?
Exclusive deals, cookbooks and our best tips for home cooks — free and straight to your inbox. PLUS: 500 Rewards Points.
YOU'RE IN!
Thank you for signing up for our mailing list.
© CozymealTM, Inc. 2013-2021 - Phone: 504-393-2211
1615 Poydras Street, Suite 900, New Orleans, LA, 70112