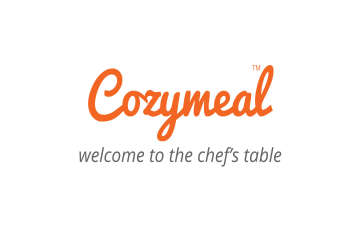 Chef Shailini
Verified chef
Food safety certified
(44 reviews)
Chef Shailini was born in Nepal, and with her father being a well-known diplomat, the family lived all over the world. A life long educator, Chef Shailini taught at both Boston University and Northeastern University earlier in her career, and while she enjoyed that a great deal, she is currently living her true passion at several well-known Boston institutions teaching people how to cook food that is both nutritious and delicious. Chef Shailini also does a great deal of volunteer work.
Cozymeal guest reviews for Chef Shailini

Danielle
12 Mar 2020
I brought the Mediterranean Fare cooking class for my mother's birthday & it was a great time! Chef Shailini is amazing to work with it was so kind of her to welcome us all into her home. I would definitely recommend this to anyone looking to do something for a birthday or a date night or even just to have fun & want to do something different!

Mandy
02 Mar 2020
This cooking class was SO MUCH FUN! Chef Shailini is very warm, welcoming, organized, a wonderful chef, a great teacher and very generous. Four of us celebrated a friend's Birthday by taking this Authentic Nepalese cooking class. It was an interactive, hands-on class that was very informative. We made the momos first and ate them while we cooked the other dishes. At the end we all sat together and ate what we made. It was such a wonderful experience. Chef supplied us with top quality organic ingredients and instruction. She also gave us recipes for all of the dishes that we made. We just made the momos at home this weekend and we were able to follow her recipe and apply what we learned perfectly. We would highly recommend this class. It is great for date night, a group of friends, or even if you want to attend alone and meet new people. There was a total of eight (including us) in our class and it was perfect. All of the other attendees were fun and we all got along great and had a lot of laughs. Chef Shailini made everyone feel welcome and at ease. This class is for anyone, even if you have never cooked a thing in your life, to the most advanced cook. She engaged everyone perfectly! I can't say enough great things about her or this class. It was awesome and we definitely got above and beyond what we paid for!! I see that Chef Shailini offers other classes with different things on the menu. I think that any of her classes would be an equally perfect experience.

Zachary
01 Mar 2020
Chef Shailini was super fun and engaging. Great food. Highly recommend this class!