Cooking Class - Authentic Nepalese Cuisine
Cooking Class - Authentic Nepalese Cuisine
137 reviews
137 reviews
COVID-19 protocols this chef will implement are:

Chef Wearing a Mask
Odds are, you've been missing out on Nepalese food, and it's time to fix that.
In this hands-on class with Chef Shailini — a native of Nepal — you will embark on a culinary excursion and discover the beauty of authentic Nepalese cuisine.

Chef Shailini will teach you how to make the wildly popular Nepalese dumplings known as momos using two types of wrappers. You will also learn how to prepare a classic Nepalese lentil daal, a savory chicken salad with warming spices and a traditional Nepali dessert of sweetened yogurt with saffron, cardamom, fruits and nuts. Spice levels can be adjusted based on preference.

Guests are welcome to bring wine and beer to enjoy during the class.
Steamed Momos
Served with homemade tomato pickle
Choose one
Turkey, vegetables and herbs
Carrots, cabbage, onions and scallions
Chicken Choila
With onions, tomatoes, scallions and spices
Sautéed Mustard Greens
With potatoes
Cucumber Pickles in Yogurt
With sesame
Lentil Daal
With onions, garlic, tomatoes, cucumbers, yogurt, and basmati rice
Sikarni
With yogurt, fruit, nuts, saffron and cardamom
Most dietary restrictions can be accommodated. Please mention this in the message field when you submit your booking request.
Minimum Guests

2

Maximum Guests

8

Meal Courses

6

Event Duration

3 hours

Labels

Fun, Gourmet, Group, Singles
Cozymeal guest reviews for this experience


Chef Shailini and her cooking class were outstanding! Her class exceeded our expectations - she had a jam packed agenda, taught us a number of incredibly useful cooking tips, and walked us through every step of the preparation process. She truly makes you feel like you are family. Highly recommend for any level of cooking - her class truly gives you everything you would want.


Chef Shailini is a wonderful teacher and an even better host. She worked through any dietary restrictions our group had, took the time to walk us through what we were doing and why, and taught us to create the most delicious courses (showing us how to use both store bought shortcuts or homemade ingredients) -- recipes that I definitely plan on making again. She was kind enough to let us all stay for hours to enjoy the meal and each others' company -- thank you for a lovely evening!


We had a great experience with Chef Shailini. She was very knowledgeable and always ready with interesting stories. The food was great and we will definitely be making it again at home.


Chef Shailini was energetic, engaging and the food we made was absolutely delicious! Shailini was so welcoming and created a warm, comfortable environment-it was like cooking at a friend's house. She was also so accommodating and respectful of our different dietary restrictions. I would 10/10 recommend her classes!!


Thank you Shailini for such a wonderful cooking class! It was an absolute joy to learn so much about food and culture that we are not normally exposed to. You gracefully were able to get our group to create so many different dishes in such a short period of time and it was such a privilege to make and experience so many different flavors, scents, and textures. We laughed so much while learning how to make these marvelous dishes and we can't thank you enough for all the stories that you shared along the way. It was great to learn hands on while also learning your personal style and approach to cooking. You made everything approachable for a variety of skill levels while keeping things exciting with stories and sharing your knowledge about the ingredients and dishes. It was a great way to spend a few hours as a team and in the end we got to enjoy delicious food, can't beat that!


We had a wonderful experience. Chef Shailini gave us cooking tips and told us stories of Nepal's culture and customs. She treated us all as friends.


Shailini was incredibly kind and friendly, and designed an amazing menu for her Nepalese cooking class. She makes everyone feel so welcome, and shares the background to each dish and provides tips all along the way. We had a really great time in her class and would highly recommend!


We had a great evening at Shailini's house! Wonderful class and tasty food. Great experience all around!


We enjoyed learning something new and meeting new people. The food was DELICIOUS and we left with some to take home. 10/10 would recommend.


Rebecca Weber
06 Mar 2022
Fun night out. Very charming host . Delicious meal.


Review of Authentic Nepalese Cuisine class taught by Chef Shailini A Poem:
 Wanting to learn how to cook something new, the Cozymeal web site had options to view.
 I thought I would try some Cuisine Nepalese.
 Signing up for the class was really a breeze.
 From Chef Shailini I received a quick note.
 Class will be "fun, healthy, and delicious" she wrote.
 Armed with our appetites and proof of vaccines.
 We looked forward to momos and sautéed mustard greens.
 We pealed and we chopped, added spices and learned 
about saffron and cardamom and how not to burn
 the Lentil Daal and Chicken Choila, we ate. 
 When they were done they tasted so great. Our teacher Shailini at the end of the night 
had taught us so much. She is a delight!
 Her knowledge, her patience, her guidance, her wit,
 made my first Cozymeal a definite hit.


Chef Shailini was an amazing instructor! The Nepalese quinine was absolutely delicious! We can't wait to try the recipes again on our own. It was a super enjoyable experience and we would definitely do it again!!


My mom and I had a great time cooking with Shailini. She had nice stories to pepper in amongst the cooking and everything was SO tasty. Would recommend.


Chef Shailini was absolutely wonderful. We had a fantastic lesson, with both great recipes and stories. She explained everything very well and we are so grateful she could share her talents with us!


Chef Shailini and the cooking class were both excellent! The food we made was delicious, and Chef Shailini was extremely friendly and knowledgeable. I would highly recommend this to anyone looking to learn about Nepali food from an expert!


My boyfriend and I had never used Cozymeal before and booked Chef Shailini's Nepalese cooking class with another couple. Chef Shailini exceeded our expectations! We had a blast, the food was amazing, we learned so much, and were able to take the recipes home with us! Highly recommend to anyone looking for a new and fun experience!


Wonderful night learning not only how to cook food from Napal but also about the culture. Chef Shailini was a perfect host and the food was amazing. I did the course with my husband and three sons aged 14 to 21 all at different levels of skill. She managed to make the course engaging for all of us.


We had such a wonderful night with Chef Shailini! We learned so much about Nepalese food, culture, and we had a blast cooking. The food was a amazing. Thank you so much for the experience!


Amazing chef! The food was so authentic and the chef was very kind. She's a great teacher. I've had a lot of Nepali food but I must say this was the best I've ever had. Definitely recommend this class and i'll definitely take another with this chef! Can't wait to use these recipes! Overall 10/10 experience


Chef Shailini is a highly experienced and good cook. We had a wonderful evening cooking delicious Nepali dishes. These momos were the best kind of dumplings I've ever tried in my life – I mean it!. She explained cooking details and taught us very useful tricks. Chef herself is a very polite and interesting person, so we spend time in a good company. Me and my friends highly recommend the chef. It was such a trip.


This cooking class was SO MUCH FUN! Chef Shailini is very warm, welcoming, organized, a wonderful chef, a great teacher and very generous. Four of us celebrated a friend's Birthday by taking this Authentic Nepalese cooking class. It was an interactive, hands-on class that was very informative. We made the momos first and ate them while we cooked the other dishes. At the end we all sat together and ate what we made. It was such a wonderful experience. Chef supplied us with top quality organic ingredients and instruction. She also gave us recipes for all of the dishes that we made. We just made the momos at home this weekend and we were able to follow her recipe and apply what we learned perfectly. We would highly recommend this class. It is great for date night, a group of friends, or even if you want to attend alone and meet new people. There was a total of eight (including us) in our class and it was perfect. All of the other attendees were fun and we all got along great and had a lot of laughs. Chef Shailini made everyone feel welcome and at ease. This class is for anyone, even if you have never cooked a thing in your life, to the most advanced cook. She engaged everyone perfectly! I can't say enough great things about her or this class. It was awesome and we definitely got above and beyond what we paid for!! I see that Chef Shailini offers other classes with different things on the menu. I think that any of her classes would be an equally perfect experience.


This was such a unique experience. Auntie Shailini has a very interesting background and told many interesting stories. The food was a ton of fun to make and delish to enjoy!


The meal at the end of the class was a virtual Thanksgiving feast of Nepalese dishes. All were good, but the momos were by far the best.


Chef Shailini welcomed us into her home and gave a wonderful experience cooking Nepalese cuisine. She helped us pair wine with the food we were eating and sprinkled lots of tips and tidbits about her experiences into the cooking class. Would definitely recommend this class to anybody looking to have fun, learn, engage in delightful conversation and eat DELICIOUS food!


My boyfriend and I had an amazing night with Chef Shailini! We learned so much about the food and culture in Nepal, had a delicious meal, met some new friends, and felt like we were old friends in her beautiful home. Such a warming and inviting experience. We couldn't recommend this experience any more. Chef Sailini you're a gifted chef and a wonderful person. Thank you for this perfect night!!


AMAZING AMAZING. What a wonderful birthday gift. I did NYC restaurant week the weekend before this, and this was much much better. I would give 6 STARS if I can. Thank you <3 to you and the wonderful couple from NH for a great night.


Everything was wonderful. The momos are to die for and the experience was a blast. Thank you for making my fiancé's 30th one for the books!


Chef Sailini provided a genuinely warm, inviting, energy-filled evening. We felt we were being invited into her home: she took a real interest in each of us, while she flew around the kitchen guiding our preparation of no less than six dishes, interspersing her advice with stories of travel, cultural customs, and her inside knowledge of Nepalese cooking. We prepared everything from classic Momos to an exquisitely sweet yoghurt dessert—and the session (which actually ran to over 3 hours) flew by. Highly recommended.


Great experience! The menu was varied and plentiful so we were able to learn different techniques and how to build flavor in different recipes. Chef S has a lot of professional culinary teaching experiences and that translated to our event. I had a lot of fun, while also learning more about a culture!


Chef Shailini had a very ambitious evening planned, but her organization and expertise guided us through many delicious and beautifully presented dishes! It started with freshly-steamed hand-made momos (Nepali dumplings) and ended with a dessert of creamy yogurt with mango and spices. She was a gracious, energetic host and made the three hours fly by. I would love to cook with her again, and would highly recommend her class to anyone!


Chef Shailini, was fantastic! At once welcoming and warm we were put at ease immediately. She was very orgainzed and provided us with handouts to take home and review before attempting to make these varied and exciting foods at home! The momo's were so excellent and chef gave us tips for soourcing some of the more exotic ingredients. She is a treasure my husband and i would like to take more classes from her.


Great recipes - already made 3 of the ones we learned and my family was impressed with the outcome!


My wife and I took a class with Chef Shailini making Nepalese cuisine. She is very welcoming and clearly has a passion for both cooking and teaching. The food we made was fantastic. I would highly recommend taking a class with her if you are looking for something fun and unique to do.


Had an amazing time, and learned so much. Learning both the techniques, and the history and food culture around the dishes we were making was a real treat.


We had a terrific time with Chef Shailini making awesome steamed dumplings (and so much more!) and learning about Nepalese food culture and customs. Chef S also had lots of good tips for getting possibly hard to find items and ingredients like papadum crackers, mustard oil, Sichuan peppercorns, etc. Dessert was a truly simple and delicious yogurt flavored with cardamom, saffron, toasted nuts and fresh mango. Yum!


Me and my husband attended this class and had a great time. We were warmly welcomed, we cooked a lot and generously, had great atmosphere and good food. The momos were to die for!


Chef Shailini was warm and welcoming. I really enjoyed cooking with her and learning new things about different cuisines and traditions. Chef Shailini is knowledgable, engaging and fun to cook with! Her juicy steamed momos were to die for!
Cozymeal guest reviews for other experiences with Chef Shailini


Chef Shailini was a wonderful host and we were among an awesome group of people. Lots of tips and other tidbits. The meal itself was simple and tasty - very easy to follow as well. Will definitely be making them again soon. Highly recommend this class.


Chef Shailini was so wonderful and such a lovely host. It was so nice to cook and learn in a small group and get to know one another and Chef Shailini through the experience. The food was so delicious and healthy and we left feeling awesome! I would 110% recommend this class to someone else and would love to take another class with Chef Shailini.


My fiance and I both really enjoyed our class with Shailini! Her welcoming personality and obvious expertise made for an overall excellent evening. We had a great time learning about the ingredients as we used them and enjoyed a delicious meal at the end of the night. I highly recommend this class!


Chef Shailini is a wonderful host and chef! The dishes she taught us were wonderful. The structure of the class was great and each course was better than the last. Anybody interested in learning about Indian food or just looking for a fun date night should absolutely take this class. It was worth every penny and more.


Could not say enough good things about this class !! Food? AMAZING. Company? PHENOMENAL. Chef Shailini created an atmosphere of fun and adventure with our group and shared so many wonderful stories from her journey of cooking. if i could give more stars i would. also so accommodating with allergies! Would love to take another class with her !


My husband and I had the BEST time! Chef Shailini was an amazing host, the other people in the class were lovely, and the food was divine! The history of the cuisine, stories that Chef Shailini told, and the tips and nutrition info she shared were incredibly interesting and helpful. We definitely will be booking another class very soon!


We had a great time with Chef Shailini! She was kind, warm, and welcoming. She was very knowledgeable and provided lots of helpful tips to make yummy desserts! Our desserts came out delicious!


We cannot overstate how much we adored the next level desserts class with Chef Shailini! From the moment we walked into her beautiful home, we were absolutely blown away by how welcoming, fun, and interactive the entire experience was. Chef Shailini was more than eager to share her many years of experience and expertise by answering our questions and showing us new techniques that we look forward to using for years to come. We can't wait to take another of Chef Shailini's classes in the future and would recommend her to anyone looking for the most fun cooking experience!


This class was wonderful, and chef shailini was a joy to learn from! The food was delicious, and she gave us awesome cooking tips. We will definitely take another one of her classes!


She is a wonderful gracious host. We really enjoyed her class and would recommend it!


Chef Shailini hosted our appetizers class even though the rest of the class cancelled due to bad weather, so we got a private class! Chef Shailini was awesome, very friendly, and happy to answer all of our questions. The food was delicious and we plan to use some of the recipes for our holiday gathering!


My husband and I went to Chef Shailini's Classic Indian Restaurant Favorites class and it was fantastic! It takes a special person to let others into their house and kitchen, and she was an outstanding host. She made everything seem so simple and broke it down in a way that made us confident we could do it on our own. We're so excited to try and make everything! The food was excellent, the company was great, and it was such a unique experience. I highly recommend taking a class with Chef Shailini!


Chef Shailini was fantastic, we learned so much and left full and happy! Highly recommend.


Chef Shailini held such a great class! Highly recommend!


Chef Shailini's class was excellent! We learned so much about South Asian cuisine and some great general cooking techniques that we have already put into practice on a daily basis.


Very fun class. Can't wait to come back for another one.


Chef Shailini was wonderful to learn from! This experience was a gift for my wife on her birthday, and it was huge hit. The food was amazing, and Chef Shailini provided fantastic instruction. Now my wife and I have a fantastic recipe for classic dish that we will be able to make for years to come!


Chef Shailini was a wonderful, talented, fun host. We loved our experience with her and the delicious food she made. She sent the recipes and I made them the next day. Wonderful Lady, and she made our evening special. I loved the Orzo salad and the puffed pastry appetizer with caramelized onions and goat cheese. All the groceries were fresh and her style was unique and I would recommend her to everyone. She is a special person , fun and a great Chef. I made a new friend. Thank You Chef Shailini.


Such a wonderful chef! The food was delicious and the company was fantastic! A comfortable atmosphere and fun conversation 10/10 will absolutely go again


Fun experience! Chef Shailini was very organized and personable. She made everyone feel comfortable. It was though we were having a baking party with friends. Enjoyed the desserts, now I want to go back for authentic Indian Cuisine.


My friend and I had a great time in the class. Desserts were all delicious and it was fun talking to others in the class. Chef obviously has a lot of experience and was a fun low pressure teacher. Advice to others is eat dinner before going to class, you don't eat there until the very end of class.


Chef Shailini was energetic, warm, and engaging - and the food we made was absolutely delicious!


Chef Shailini is spectacular. She personalized the evening as we are vegetarian, kept it relaxing, educational, engaging and accommodating. She walked through each step, had us chopping, prepping, and participating in the experience. She also shared tips with us on what to do and where to get spices for our own kitchen. We will be back for another class with her in the near future!


We had such a great time with Chef Shailini. My gf and I were the only two in the class, so it felt like a private class. The steps were very simple and Chef Shailini was able to explain everything with clarity. The desserts taste so great and we enjoyed all of it! We would love to take another one of her classes.


Great class! The food was delicious and Chef Shailini was a wonderful host with interesting stories to share.


JUST WONDERFUL! My wife and I thoroughly enjoyed the experience. Chef Shailini included us in the preparation so we felt part of the whole experience. And the dishes were exquisite, giving us inspiration to try them ourselves. Chef Shailini was a wonderful host and the group had great conversation and fully enjoyed the meal with the recommended wine pairings. A great experience and we are already thinking about signing up for another class - Thank You chef Shailini!


My 18-year daughter and I enjoyed this cooking class. The Mediterranean food was simple to make and delicious. We enjoyed the conversation too. This was our first cooking class and we will absolutely come for more in the future.


The class was fun and the food was good. Learned some new techniques. Although I did not enjoy getting several messages after class, for weeks after class, asking to write this review


Every year for our birthdays, my husband and I attend a cooking class. Without a doubt, this has been our favorite. Chef Shailini is warm, welcoming, and wise. We learned about not just Indian cuisine, but also Indian and Nepalese culture. She took time to explain the various ingredients, their benefits to the food and our health, and where to find them. The evening culminated in a beautiful plated dinner in her cozy dining room, where Chef Shailini shared additional stories of her life and cooking experiences. Chef Shailini also took time to get to know us during the class, which made it an even more engaging experience. We hope to be back soon!


Our team had a great time learning from Chef Shailini! The desserts were delicious and she was an excellent host, chef and teacher. Highly recommend!


Chef Shailini was warm and welcoming . She created a lovely environment for a fun evening. More explanation about different spices would enhance the experience


The cooking class with Shailini was such a special experience. We had a wonderful time chatting with other guests and Shailini, and felt like we made 7 new friends in the process! Shailini is welcoming and warm, and has a great depth of knowledge. She makes you feel right at home and shares interesting and hilarious stories! We had an amazing time - highly recommend!


Delicious desserts and great company. Fun date night!


This class was amazing! I learned how to cook an amazing four course, Greek dinner as well as a few of Chef Shailini's helpful cooking tips and tricks. I would definitely recommend this class. Am looking forward to taking another class with Chef Shailini the next time I'm in Boston.


My boyfriend and I wanted to try something new and have a fun night out. It was hard to choose between all the classes Chef Shailini offers because they all looked so great. We decided on her baking class as we both don't bake. We arrived and were welcomed with a warm smile, got to know each other for a few minutes, then began to set up. It felt special as we were happily welcomed into her home and enjoyed the cozy setting. We baked 3 things, the French Apple Almond Tart, Maple Pecan Tart, and the Flourless Chocolate Cake. Each dessert was amazing and she was so informative and patient during the process. While the desserts were in the oven or resting on the counter, we took a short break to enjoy a glass of wine and some snacks she prepared for us. When everything was finished Shailini set us up in the dining room to taste all the desserts. We enjoyed it over some candlelight and more wine! Each dessert came out beautifully and tasted so good! The class far exceeded our expectations and Chef Shailini went above and beyond to make it fun and make us feel comfortable. We can't thank her enough and we plan on signing up for another one of her classes in the future. She is so knowledgeable and skilled. It was a class to remember! We will definitely remake the desserts too!


We had the best time at Chef Shailini's house making Greek cuisine and would highly recommend this experience! She was an amazing host, and taught us how to make the most delicious 4 course dinner as we went along. She is a very knowledgeable chef and also has the best stories. The food was so amazing and the company of our small group was so fun! We will definitely be back to cook with Chef Shailini- she is fantastic!


Alfonso and I had such a great time with Chef Shailini. We enjoyed her expertise, and the home cooking, like learning from mom experience. She shared beyond recipes, with tips and insights, and was masterful at bringing our group of fellow learners into the shared experience. The candlelit meal at the end was a highlight, with delicious food that we now know how to make, and lively conversation.


Patty Gigliotti
13 May 2022
Very good meal, great conversation and experiences with food combinations that i have never used before.


We had a great date night learning to cook delicious food with Chef Shailini. She is warm and welcoming and the food was delicious! Highly recommend her classes!


Had a wonderful time at Chef Shailini's cooking class. She was very personable and very welcoming in her home. The food we cooked was so much fun to prepare and absolutely delicious. I would definitely recommend this class and will sign up for another one.


Barbara Sinisgalli
08 May 2022
Lovely hostess, warm and inviting, great stories. Good instructions. Excellent food Lots of fun


Chef Shailini is amazing! Had a night set up that ended up just being myself and my girlfriend and she really made it a fun, interactive, and intimate setting. We arrived to have all the prep stations ready for us to dive right into the class and the result in the end was delicious - far to good for how easy it was to make once we learned. Looking forward to using the recipes many times to come


Chef Shailini was amazing! We were on a bachelorette weekend and her class was a highlight for sure. She was so knowledgeable about ingredients, methodology, and the cooking world in general and had an answer to every question we asked. She even taught us a few cultural tips and myths surrounding some of the ingredients - which we found so interesting! Her home is beautiful and we just absolutely had a great time. Highly recommend!


Excellent class! The recipes were fantastic and Chef Shailini was so knowledgeable. She shared tons of cooking tips, ingredient recommendations and cultural tidbits. Lots of fun!!


My partner and I had such an incredible experience at Chef Shailini's Indian cooking class! She goes above and beyond at every turn to make sure we had such a good experience. She taught us how to best prepare each dish, where to find the ingredients, and the proper cooking techniques. We also had so much fun meeting new people - we had great conversations with a brother and sister who also took the class. We will definitely be taking one of her other classes in the near future! I recommend everyone to take a class with Chef Shailini!


It was a great time, Shailini was lovely and the food was great.


What a delightful experience! In addition to Chef Shalini's warm personality, easy-going charm, and homey hospitality, here is what I liked in particular: 1. The menu was "as advertised" - restaurant favorites. Nothing too complicated, things I could serve my friends and family who have not been to India/Nepal with assurance they would enjoy them. 2. Her kitchen (no "I could never afford that even if I knew where to find it" specialized appliances, cookware, utensils, etc.), preparation ("Gosh, I guess it is OK if I buy my spices in bulk and keep them in Barilla pasta sauce jars, I feel better already"), and technique ("Give this a taste - should it have a little more chili? Hmmm, let's add a few more raisins") encouraged me to believe I could actually duplicate these recipes at home in my own kitchen. 3. Her "aside" instructions ("You can use the stems of cilantro, you don't have to discard them like you do with flat parsley", "It's perfectly OK to use mustard oil in your cooking, we've been doing it for a thousand years") were interesting and informative. 4, The pacing was nice - there was a steady pace, little breaks during which you could sit and enjoy your wine, peer into the pots if you wanted to, give something a stir, etc., no pressure to hurry, no linger around thinking "Really? Isn't it time to eat?" Practically perfect! Thank you, Chef Shalini!


It was super great to learn many new recipes as well as meet some interesting people and learn about the culture of Southern Asia! All the food was delicious, and I can't wait to try making it on my own!


Shalini was fantastic! We loved learning from her and meeting the others in our group. Thank you!!


Shal was a fantastic host and teacher! My girlfriend and I were the only two in the class, so she made sure to ask beforehand if we had any preferences in terms of personalizing the menu. Shal provided homemade snacks during waiting periods along with great conversation. She even made us an extra dessert beyond the three that were planned! Would definitely recommend.


Really fun experience! Great to do with friends. Thanks Chef Shailini!


Chef Shailini was very inviting and an excellent teacher. My girlfriend and I loved the class and would recommend it to anyone looking for a fun and different date night. The food was of course fantastic!


Chef Shailini had a really good selection of dishes to cook and she made the whole thing fun and interesting.


My husband and I and our 2 adult children had lots of fun participating in this cooking class. We all enjoy cooking and trying to make all sorts of cuisines at home, but not all of our cooking experiments are 100% successful. It was a treat to have an expert show us the ropes and Chef Shailini gave us lots of helpful and practical tips. The food was delicious and we also enjoyed the company of our fellow classmates. It was great fun and certainly worth doing again.


My girlfriend and I had a wonderful time! We learned so much and can't wait to try out these recipes on our own. Chef Shailini also sent us wine pairings that went so well with our meal. The food was delicious and the company and conversation made it so much better. We will be going back!


Chef Shailini is a pleasure to work with and has a wonderful kitchen to work in. She has great stories and explains he thinking about each of her dishes that she is doing with the class. It made for a lovely valentine's day outing. Thanks again.


My wife and I thoroughly enjoyed the cooking class with Shailini on Feb 12, 2022. We learnt a lot from the explanations that Shailini provided about cooking in general and with the focus on Indian cooking. We also appreciated her explaining the intricacies of various ingredients coupled with guidance on what particular brand/types to get from grocery stores. For example she explained that crushed tomatoes in cardboard style boxes are better than canned ones and are readily available in grocery stores. Various other tips on Indian cooking (e.g. rice preparation, pre-cooking, etc.) are too numerous to list here. The dishes we cooked during the class were absolutely delicious! We also immensely enjoyed the company of the other participants with whom we had very interesting and stimulating conversations, not to mention the humor that accompanied light hearted discussions on various aspects of food cultures.


The food was amazing and Chef Shailini was a wonderful host!


Chef Shailini's class was very informative and I learned a lot of baking basics that I will be using in the future.


I had a great time learning new recipes. Chef Shailini is very engaging and keeps a positive tone when explaining techniques. I am excited to to try the recipes out for my family and friends!


Shailini was great. We could not have asked for a better chef to teach us great recipes and cooking tips. She is very personable and answered all of our questions. We highly recommend her!!!


Had a great time cooking and dining with Chef. The food was delicious and I feel I will be able to make a delicious Indian meal on my own sometime soon when I have time. Also wonderful atmosphere.


Chef Shailini's class was wonderful! Relaxed atmosphere, very interesting conversation, and I will certainly try these recipes again on my own. I have already made the kheer recipe three times, and I love it. Thank you, Chef Shailini!


Chef Shailini is a fabulous person and a wonderful host! She shares hilarious anecdotes while teaching a very comprehensive baking class. We learned how to make a French apple tart, a maple pecan tart, and the most decadent chocolate cake I have ever had. While prepping the recipes, she would share little tips and tricks she's learned over the years - which chocolate is best or the easiest way to separate the yolk and whites. She created a very comfortable atmosphere for a group of absolute beginners who might've been a little kitchen shy :) I had a wonderful time and would recommend this to anyone who enjoys good conversation, good food, and a welcoming atmosphere.


It was a lot of fun learning to cook with Chef Shailini! The food was great, and we learned a lot!


My husband and I had a wonderful time during this cooking class! Ms. S provided us with some wine recommendations, welcomed us into her home, and taught us how to prepare a wonderful meal! She has such a warm, welcoming, and kindhearted demeanor which made the evening even more wonderful! If you're looking for a date night, reason to celebrate, or itching to learn some new cooking techniques- highly recommend Ms. S's courses!


Thank you, Chef Shailini! We had such a wonderful time learning about Indian cooking in your beautiful home. It was a fun evening with your engaging stories and those of the lovely couples that attended. We really liked how you took the extra time to teach us about the best products to buy and how to save time in the kitchen with some insider chef secrets!


The food was great, and we enjoyed seeing the different stages of the process. It was great to personalize the meal a bit based on preferences as opposed to very rigid instructions. Chef Shailini was very hospitable, entertaining, and knowledgeable.


We had a great experience during the Indian takeout factories class. The food was delicious, we learned a lot of helpful cooking tips, and overall it was really enjoyable for a date night. Also everybody was very respectful of Covid and wore masks the entire time.


Chef Shailini made for a fun experience in her healthy Greek cuisine cooking class. We had technical issues with an oven not working, which led to some delay in finishing our meals. While the food turned out fantastic, I wish that I could have more about why we use certain ingredients or why we prepare the dish in this order or why it needs to bake for this long, stuff like that. Otherwise, Chef Shailini is an entertaining host with plenty of stories to keep the conversation going all night. Thank you for the enjoyable experience!


Chef Shailini was an absolute pleasure. My wife reserved a Cozymeal class for my birthday, and I chose the Classic Indian Restaurant Favotires which took place at Chef's home. She's extremely friendly and thankfully had the participants chip in to help prep the foods (which I think is better than just watching!). Food was delicious and her recipes will be used! Thanks Chef!


I really enjoyed this class! Chef Shailini was really fun to talk to and all of the dishes we made were amazing. In particular, the caramelized shallot and goat cheese tart was so good that I made it again for myself a few days later!


The class was fun and informative. I had a great time talking with Chef Shailini while learning some new recipes!


Wonderful evening, we made a delicious 5 course meal. Mrs S made cooking fun- she was knowledgeable and talented. Bought this as a gift for my husbands birthday.


Chef Shailini was super fun and engaging. Great food. Highly recommend this class!


What an unbelievable evening! Chef Shailini hosted myself and a group of veterans for a great night of cooking and conversation. We can't say enough great things about the evening.


I bought this as a Christmas present for my boyfriend and it was such a fun way to spend Saturday night. We did the "fancy appetizers" class. We made five different appetizers and a champagne cocktail. Each appetizer was delicious and chef shalini was such a great teacher! I would highly recommend this class to anyone. 5/5 stars!!


We had a fabulous time with Chef Shailini. The food we made was amazing and the company was even better. Thanks for making the class fun, educational, and delicious.


Had a great time with Chef Shailini and company. Enjoyed our amazing Valentine's Dinner. Learned great things to apply at home. You can feel her passion for food along with great hospitality!


Shailini (Miss S!) is such an excellent chef and warm and welcoming presence! Learning to cook with her was a delightful way to spend a winter Saturday evening. She is overwhelmingly talented and brings a great energy to the kitchen -- we prepared (help prepare) no less than 5 things, including deviled eggs, a savory ham and cheese palmier, spanakopita with spinach and feta and onions, a fried coconut chicken with bell pepper dip, and an eggplant tapenade type dip with crusty bread (I forget what it's called). We also prepared a fizzy drink to help it all go down. I really appreciated the diversity of appetizers -- vegetarian vs. non-, heavy vs. light, representing all sorts of cultures. Miss S was also very forthcoming in sharing her own culinary experience, from growing up in Nepal to her first experience with capers in France, etc. Highly recommend her class -- we're looking forward to coming back for her Nepalese cooking class sometime soon!


I bought two tickets to this event for myself and my Mom as a holiday mom/daughter experience. We attended with another mother daughter couple which made it extra fun. The food, fun and conversation was excellent and I can genuinely say I learned a few new things along with enjoying some seriously delicious appetizers!


My husband and I spent a wonderful afternoon learning the secrets to cooking a delicious Mediterranean meal with Chef Shailini. She welcomed us into her home and entertained the two of us with interesting stories about her life and past experiences as a chef - all while helping us enjoy cooking, which typically is a chore in our household! I would highly recommend Chef Shailini, her classes are perfect for a date night or outing with a group of friends!


Chef Shailini hosted a wonderful class, for my friends and me. She taught us cooking secrets along the way, while helping us make five unique appetizers that were better than we would get in a restaurant. Her home was lovely and inviting, allowing our group to catch up and chat throughout the whole class. She was extra attentive to our groups' unique needs for food allergies as well, going above and beyond our expectations. Chef Shailini started class by asking us about ourselves, and really getting to know us. Through the meal, she shared her own story, and asked more about us, making us feel extremely welcome. This was no ordinary cooking class, it was a wonderful evening and we will definitely be coming back!


Chef Shailini was great - we had an amazing time! She was extremely knowledgeable and so fun to talk to the entire time. Food was amazing too. Would definitely recommend her session!


Fun and tasty evening! Thanks Chef Shailini!


Chef Shailini was amazing! Very knowledgeable and welcoming. Would repeat the experience again.


Chef Shailini did an outstanding job of teaching us how to make several delicious appetizers. She made sure each student got hands on experience. She made the class so warm and inviting. I will definitely be making all of these recipes. My daughters and I had been looking for something fun to do together and this was awesome. We highly recommend Chef Shailini's classes!


Our class with Chef Shailini and it was absolutely fantastic. She was an absolutely lovely person and the five recipes she selected for us to make were delicious. It was completely hands-on and lots and lots of fun.


Chef Shailini was very personable and patient, she has a lot of passion for cooking and teaching. My wife and I enjoyed celebrating our wedding anniversary by taking her class.


My husband and I had a wonderful experience with chef Shailini. Chef Shailini is very knowledgeable and passionate about cooking and food and also made us feel so welcome in her home. We would absolutely recommend her for anyone looking for a fun, delicious and informative class.


Highly recommend! We loved our experience! Thanks again!


Had a wonderful evening! Chef Shailini was a great host and teacher. My friend and I had so much fun and the food was delicious!
Guest reviews for Chef Shailini


Shailini gracefully and expertly gave us insight into Nepalese cuisine at a hands on session I attended. It was SO much fun! She was funny, animated and a real pro! Shailini provided a wonderful experience overall that allowed us to relax, chat and exchange notes while we learned how to cook. I will certainly do this again!!


Thank you, Shailini - I loved the appetizer class! I have made many of the dishes several times, since the class, and everyone has raved about them. I was impressed with your efficiency in teaching and coordinating the cooking of several appetizers, all at once! Somehow, everything got done on time and we all certainly enjoyed everything. I also noticed how well you kept an eye on everyone's contributions in making all these. Job well done! ( and delicious too!)


I took a cooking workshop with Shailini, and cannot say enough good things about her as an instructor! She demonstrated a great passion for cooking and her entertaining personality made this an amazing cooking experience for me. The class was extremely interactive and she took the time to provide some history and fun stories behind the food that we were making. I've taken many cooking classes over the years, and so far, this has been one of my absolute favorites. The food was so delicious too - I highly recommend taking a class with Shailini - I very much look forward to doing so, again!


Wow - what a class!! Shailini is fun, warm and welcoming, besides being a pro in terms of planning and organizing. She involved us all in the cooking process and answered many questions along the way. The dishes turned out great!! I especially appreciated the handouts and detailed recipes and am very confident I will be making these at home. We learned many food prep tips as well - I can't wait to take another class with Shailini!


Cooking with Shailini is fantastic!! She is passionate about food and demonstrating her craft with others. We learned how to make a delicious Indian meal, and alongside, many helpful tips and tricks in the kitchen. Everyone participated and had a blast - would highly recommend a class with Shailini!


Shailini did a fantastic job of presenting an evening of delicious appetizers. She was very organized and engaged each of us in helping, so that by the end, we all felt very comfortable with one another and were having a great time. The food was so delicious and beautifully presented. It is amazing that she was able to manage so much all at once, while making it all seem effortless! I would take another class with her at any time.


Many thanks to Chef Shailini for sharing with us her wonderful talent at orchestrating a traditional Nepali meal with us. The spices she used were amazing and the momos we made were spot on! It was a cultural moment in time that I will always remember and cherish in my heart. Best birthday present for my boyfriend, ever! I highly recommend taking a class with Shailini if you want a truly unique experience.


Shailini was friendly, patient and professional - she was very flexible with the changing schedule of our large family gathering and swooped right in with everything needed to teach us how to make Nepalese and Thai meals. She even left us with an instruction manual on everything we learned that night. It was a delicious, lovely and memorable event for me and my family.
$ 105 Per person
all-inclusive: 3-hour class, 6-course meal and taxes.
---
Can be used for any experience or cookware
Meet your chef
---
Chef Shailini was born in Nepal, and with her father being a well-known diplomat, the family lived all over the world. A life long educator, Chef Shailini taught at both Boston University and Northeastern University earlier in her career, and while she enjoyed that a great deal, she is currently living her true passion at several well-known Boston institutions teaching people how to cook food that is both nutritious and delicious. Chef Shailini also does a great deal of volunteer work.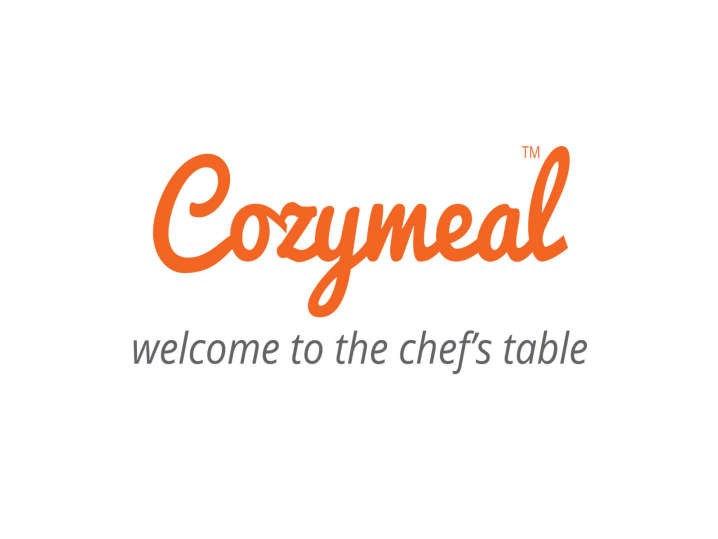 We use cookies to offer you a better browsing experience, analyze site traffic and personalize content. If you continue to use this site, you consent to our use of cookies Accept