Team Building Activity - Simple Rustic Italian
Team Building Activity - Simple Rustic Italian
73 reviews
73 reviews
The best of Italy awaits as your team gains confidence and cooking skills to take home.
Work with your group in this hands-on team building cooking class covering a number of staple Italian dishes. Guided by Chef David, your team will master classic techniques for a gourmet meal made from scratch.

Whisk together a lemon vinaigrette to top an arugula salad. Next, you'll pound chicken and lightly fry it before topping with capers and lemon for classic piccata. Sauté rapini with a touch of butter to accompany the piccata and learn the secrets to perfect risotto. For dessert, you'll stuff creamy pistachio cannolis.

Guests are welcome to bring wine and beer to enjoy during the class.
Lemony Arugula Salad
With pecorino cheese, cannellini beans and shallots
Chicken Piccata
With capers, lemon, shallots and parsley
Sautéed Rapini
Classic Risotto
With arborio rice, Parmesan and vegetable stock
Pistachio Cannoli
With pastry shells, heavy cream, mascarpone cheese and chocolate
Most dietary restrictions can be accommodated if noted prior to the event. Please mention this in the message field when you submit your booking request as adjustments to recipes cannot be made during class.
Minimum Guests

6

Maximum Guests

12

Meal Courses

3

Event Duration

2.5 hours

Labels

Corporate, Gourmet, Group, Italian, Pastry
Reviews guests left for this experience


Fantastic Birthday, Rustic Italian Cooking Class, experience for all twelve of us! Chef David and Sous Chef Jackie engaged us immediately and made a complicated multi course meal prep easy and fun even for the grandkids. The food was delicious! Place was welcoming, clean and great for the venue. We all had a ball! Will definitely book again!
Reviews guests left for other experiences with Chef David


Not only was this a fun experience and a delicious meal, but we all learned some things as well! Chef David is awesome - we highly recommend him and his beautiful space!


We had a great time with Chef David - he made learning to cook fun, funny, and accessible. We would absolutely recommend his classes!


Chef David made the class feel so personal, sharing his background, career journey, and passions. We got to meet new people and cook with another couple. Chef David shared knife techniques, some cultural aspects of Spanish cuisine and cookware, and also let us try baking skills. Then, we shared our meal family style after and everything was delicious!.


We had really fun time. Very nice venjue with parking out front. Learned more about cooking and David has great sense of humor along with his vast dining expertise. Fun night out and will do it again! We also enjoyed spending time with a second couple who we did not know that was at class. Big thanks! Rick adn Mary


We had a great time with David! He did a great job ensuring that we were all engaged (to the extent each person wanted) with all our different skill levels. The food was great and we would highly recommend a class with him!


Chef David's patience, breadth of culinary knowledge, kindness, and skill made the entire experience fun and filling. My partner and I consider ourselves to be good cooks, and we learned so much from Chef David. We are already planning to take a class with him again.


Amazing!


Had such a great time learning from and getting to know Chef David. He made for an easy and fun experience using kitchen utensils/tools that you would have around your own home. Not to mention the meal at the end was absolutely delicious and we even got to leave with leftovers! I would highly recommend Chef David for your first CozyMeal experience!


Excellent class - great team building event and the food was delicious! We will plan on returning.


The best ! So kind and explained the whole process thoroughly. I would recommend his class to anyone.


The class was fun and informative. The whole meal came out so yummylicious? and Chef David was so nice and a great teacher learned a lot from him. We love everything about it, the cleanliness and lay out of the kitchen the backyard OMG! Simple but inviting It feels like Home so clean and relaxing. One of the best thing about taking this class not only we learned and eat good food after it feels nice to meet new people. Definitely will take Chef David cooking class again!


Jalynne McGee
16 Jul 2023
Very knowledgeable and helpful chef, had a great time in class and learned quite a few things!


Chef David was informative and had a great personality! My son and I enjoyed cooking the Chinese takeout and it was delicious! Cute place of business and very clean/organized. Best wishes for continued success!


The class was a breeze and enjoyable with only 7 people. The kitchen was spotless and fully equipped, making cooking a delight. Chef David was an enthusiastic and knowledgeable host, ensuring a fantastic experience. You'll discover new kitchen tricks you may not have known before. Depending on the time you go, free street parking is available. Highly recommended!


Wonderful. My husband left a tip. For our party of 4. I had a great time.


My first time taking a class. Chelsea David was very informative, engaging and provided a relaxing and fun atmosphere.


This was my very first cooking class and it definitely won't be my last!! I had such a great time with Chef David. He was incredible and so knowledgeable. And the food we made was delicious. I can't wait to do another!


Terrific night! Highly recommend


Extremely entertaining, educational, and well planned. The facility is top notch and Dave is wonderful!


Chef David was absolutely phenomenal. We are cooking novices, and he was incredibly patient and made cooking fun! Absolutely recommend Chef David to anyone, and we will be taking another one of his classes.


David was an amazing host and teacher! Loved the class and the food came out excellent. Looking forward to the next one!


great host and great chef


David was an awesome teacher and a highly recommend taking his classes!


Wonderful! Highly recommend Chef David and this class!


My boyfriend and I had an absolutely lovely time at Chef David's cooking class. It was a wonderful space and we picked up basic knife skills as well as learned recipes that would be replicable for our everyday lives. We would definitely recommend Chef David and these classes!


Chef David was AWESOME!! We had such a great time. And David's sarcastic humor was top notch...and his cooking skills aren't bad either :-P Kidding...he was a great teacher, and very relaxed with so many things happening at once. Any level of cooking skill would do great in this class...and probably any class that is taught by David. Thank you for a wonderful experience!


Chef David is a knowledgeable and fun instructor! It was a great experience!


Terrific class! Chef David was so knowledgeable and we had a ton of fun!


Maame-Mensima
11 Mar 2023
Chef David is a great instructor and I left feeling confident in my culinary skills. I also feel that I will decrease my time in cooking prep now. Thank you for the great experience. ?


Chef David was personable, knowledgeable and overall a blast to cook and learn from. He is a amazing chef and I highly recommend him


High energy. Great teacher. Food was yummy. Nice space.


I will be back ‼️


So incredible, fun, and inviting space! Delicious food too. We've done a class with Chef David twice now, and we plan on coming back for more!


So fun and delicious! David taught us how to make an amazing meal!


Laura Hartman
05 Feb 2023
This was incredible , will definitely do it again


Christina Hughes
02 Feb 2023
Chef David is such a pleasure! We absolutely loved our experience. Learned so much about the details of cooking/knife skills and also thoroughly enjoyed his space. So clean and aesthetic and Chef David is so warm and welcoming. We will definitely be returning!


Chef David was efficient and courteous. Definitely learned a lot.


Took a class for knife skills and cooking bruschetta/ratatouille/polenta/mousse and loved it! David was very informative, approachable, and energetic! It was a fun experience to try.


Experience was spectacular! Cooking, learning, networking, and of course enjoying the meal was great.


Had a great class with Chef David!


Great experience! Chef David was personable, taught us ALL the things and the food was savory and delicious!


Chef David was awesome! I can't wait to take another class!


What an excellent evening! We as a team had the best experience with David and the food was even better than anticipated. The space was great to do the class then also relax and enjoy it. We think we found a new holiday tradition :)


Roger Stefani
10 Dec 2022
Jacklyn was friendly, knowledgeable, and a great teacher. She kept us all involved and engaged, and guided us in preparing a really tasty meal. Thanks so much


This class was fantastic! Chef David was immediately welcoming and engaging. The space was amazing, the food was great, and it was all thanks to Chef David!


Had an amazing time with David!


Chef David was friendly, knowledgeable, and a fantastic chef to lead our dinner. We had a wonderful time, and truly enjoyed the experience. Can't wait to do another class!!


Our food turned out SO good— perfect way to celebrate a birthday


Chef David was great and so fun to hang out with. David is patient, knowledgeable, and a great teacher. Not to mention the food was incredible! Thank you, David!!


My fiancé and I really enjoyed the class. Chef David was super entertaining and made us feel super comfortable with having him in our home. Will definitely book services again soon!


David was absolutely a fantastic teacher. We had so much fun learning and enjoyed the delicious meal.


Chef David was great! We learned a lot of great cooking and knife techniques.


Chef David was amazing! We celebrated my wife's birthday and we were so pleased with his at home cooking lesson. Not only is Chef David a great teacher, he is patient, kind and funny! It was a blast and we will be scheduling another lesson soon!


We had the best time with Chef David! He was so helpful and patient with us when teaching knife skills. We will definitely be using these skills when we cook in the future. Such a fun, delicious evening!


Chef David came a long way, to the southwest suburbs, and was an absolute blast to have and an incredible instructor. He was high energy and kept us entertained with his own chef stories. The meal prep and cooking was a breeze with his expert instruction and the meal itself was delicious. Chef David's personality and culinary expertise were really a joy to experience.


Chef David was a great teacher and great company. We loved our experience.


Chef David was wonderful! My partner and I had a great time. He gave us great tips, taught us knife skills and was all around a great instructor and person. I would definitely recommend Chef David!


This experience was so much fun! My partner and I both love to cook, but have never taken a formal class and had never made Southern food at home. It was great to have David walk us through everything step by step and even teach us some skills we'll be using everyday from here on out! David is so friendly and getting to know him during our lesson was the icing on the already great cake. We're super excited to make these recipes again for all of our friends and family.


Great chef, great time.


David was amazing. We had so much fun and he's a great teacher. I appreciated how kind and funny he was. Obviously the food was fantastic. Perfect evening.


Chef David treated my friends to a fantastic evening! They absolutely loved their time with him and LOVED the food!!! This was such a fun wedding gift :)


Chef David was phenomenal! My friends and I learned a lot from him and he was so fun!!


Chef David was amazing, he allowed us to Comfortably be ourselves and gave great instructions on how to prepare the meal. He was early, super friendly and just overall a good time. I learned a few techniques for meal prep and cutting styles that I use in the kitchen… 10/10 would recommend. As soon as some other meals by him are listed we will be booking him again. Thank you.


Chef David was great, the food was very good and we learned something about cooking, cutting and meal prep. Mission accomplished with much fun. We'll be gifting Cozymeal for my son's B-day. Hopefully, David can do that one also.


We love Chef David! They brought such a positive energy to the experience, and were had a very supportive teaching style. The recipes they brought us were delicious and fun to make.


Chef David was an awesome chef to work with! He brought a lot of energy, taught us a bunch of cooking skills/tips, and overall made the night an unforgettable experience. I couldn't recommend him enough!


Chef David was wonderful. He was such a great teacher and we really enjoyed the experience. We will definitely recommend him to our friends and family.


Chef David was incredible. Despite a brief snafu of locking myself out of my apartment, David was super patient, understanding and reassuring while we waited on the locksmith. I'm a pretty inexperienced cooker, and David was the perfect chef and teacher for me (and us). He taught us some really useful techniques the I look forward to using in the future and explained every step of the process throughout. Can't recommend Chef David enough for a class for anyone in the Chicago area!


Our evening with Chef David was amazing! He was so professional, friendly and helpful. I would recommend this experience a million times over. Don't wait, book your evening with Chef David.


Instead of going out to dinner at a restaurant, we thought it would be a great date idea to have Chef David come into our home and cook a meal. We were blown away by how nice and comforting Chef David made us feel. We were both novices in the kitchen and Chef David turned us into the best cooks on this side of the Mississippi. He was very hands on with his teaching and was able to talk us through the whole process clearly and accurately. His personality makes it very easy and fun to have him in your kitchen for 2.5 hours. I would recommend this experience to anyone. 10/10


David was great. Friendly, patient. Taught us a lot. Felt like we had a house guest we had invited over who was teaching us lots! Would recommend


Working with Chef David was awesome. He has a strong background in cooking classes and it was clear that he knows how to teach! He was super professional and very fun to work with. He taught some very useful techniques that I am definitely going to be incorporating into my cooking and I also learned really interesting facts about ingredients that we were using (I have a whole new perspective on cutting peppers now!). I highly recommend Chef David for anyone in the Chicago area.
$ 115 Per person
all-inclusive: 2.5-hour class, 3-course meal and taxes.
---
Can be used for any experience or cookware
Meet your chef
---
Chef David has spent the past five years working as a culinary instructor at one of Chicago's premier cooking schools where he teaches hands-on cooking classes covering topics from the building blocks of cooking to intensive boot camp-style classes. Chef David also has experience as a private chef and has spent time working in the kitchen of one of Chicago's most famous restaurants under a James Beard award-winning chef.
Flexible booking: Cancel or reschedule this event's reservation for free up to 48 hours before the event.
This experience is not refundable as it includes a meal kit.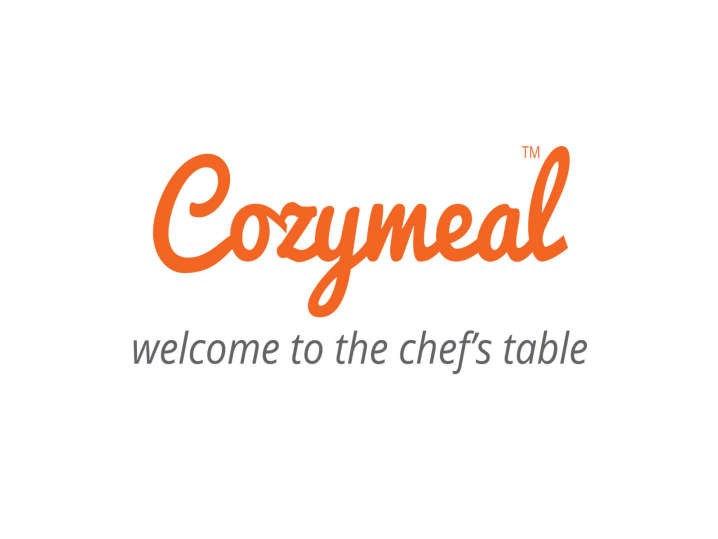 This website uses cookies to enhance user experience and to analyze performance and traffic on our website.
We also share information about your use of our site with our social media, advertising and analytics partners.
This website uses cookies to enhance user experience and to analyze performance and traffic on our website. We also share information about your use of our site with our social media, advertising and analytics partners.
Accept