Team Building Activity - French Culinary Foundations
Team Building Activity - French Culinary Foundations
36 reviews
36 reviews
COVID-19 protocols this chef will implement are:

Chef Wearing a Mask (Upon Request)

Social Distancing Friendly
Master the basics of French cuisine with your team in this interactive class.
With Chef Kymberly as your guide, your team will learn the foundational techniques of French cooking from appetizer to dessert.

Begin with crusty, cheesy fromage fort as a savory starter along with a classic French-style salad featuring beets, goat cheese and sugar pecans. For the pièce de résistance, your team will build depth of flavor in a rich coq au vin paired with French bread. End the meal with the perfect shareable dish, a sweet and savory brie en croute with gooey cheese and tart jam.

Guests are welcome to purchase wine and beer from the venue.
Fromage Fort
With baguette bread, olive oil and assortment of cheese
French Salad
With spring mix, beets, sugar pecans and goat cheese
Coq au Vin
With chicken, bacon, carrots, white wine, heavy cream and French bread
Brie en Croute
With flour, eggs, butter and jam
Most dietary restrictions can be accommodated if noted prior to the event. Please mention this in the message field when you submit your booking request as adjustments to recipes cannot be made during class.
Minimum Guests

18

Maximum Guests

30

Meal Courses

4

Event Duration

2.5 hours

Labels

Corporate, French, Fun, Gourmet, Group
Reviews guests left for this experience


Amazing Experience!
Reviews guests left for other experiences with Chef Kymberly


Chef Kym was amazing!! I cannot recommend her enough. She was extremely knowledgeable and the menu was delicious. I can't wait to host a larger event and reach out to her again!


Kymberly was amazing! So so kind, knowledgeable, open and had great energy. The food was really delicious, it felt unique and different and made us learn new techniques and ways of using different spices - very refreshing experience. Will totally book her again. Highly recommend.


Chef Kymberly was a fantastic and fun engagement for a surprise dinner at home. She was prompt, knowledgeable, and excellent at making every part of the experience special. She answered all of our curious questions and came well-prepared for our time. And the food was perfect! Tasty, new, and exciting with every plating, we could not believe this food came out of our own kitchen. I can not speak highly enough of Chef Kymberly, as we would suggest her for this experience and any corporate function or engagement you have in mind. This made us believe in Cozymeal, and we can't wait to explore with her again soon.


Chef Kym provided us with an excellent experience. Extremely professional and personable, she also uses her own homemade spices for the dishes which made a huge difference.


We absolutely loved Chef Kym! The food was amazing and we had such a blast talking to her. We made sure to get her card to book her future classes in Manhattan and the two of us are already talking about hosting another event for a small group of our friends. 10/10 experience.


Thanks for a very fun evening


Missy and Lenny Gibbs
06 Jan 2023
Kim was lovely and a talented chef.


Leslie and Larry Gottlieb
02 Jan 2023
Kymberly was most accommodating to me— the only vegetarian in our party that night. She has a lovely manner and cooks with a wide smile!!


Chef Kym was funny, warm, and made us feel like we were hanging out with an old friend the whole night. Not to mention that she makes the best shrimp I've ever had. Fantastic experience and would recommend for anybody looking for a fun date night or just great homemade food :)


Chef Kymberly was awesome- friendly, informative, and very professional. The food was amazing and i definitely want to try to recreate it on my own.


Just the best. Chef Kimberly is such an expert while also being fun, engaging, and thoughtful. Such a fantastic experience.


We had a great time with Chef Kymberly. The food was great and she did a really job across the board. We'd happily book her again.


Chef Kym was fantastic. She was fun, educational, and showed us how to make a delicious meal. Highly recommend!


I enjoy my class with chef Kim. She made the night special. We will be taking another class soon. ?


Great experience, Kymberly was happy to share the recipe and techniques to prepare the various foods. Which were absolutely delicious. Great experience, and absolutely recommend for anyone loving very flavorful and spicy food.


Chef Kym was amazing! The food was delicious, and she was super personable and funny. My boyfriend and I had an awesome experience and were totally stuffed by the end of it. Thank you Chef Kym!


Chef Kymberly was phenomenal. She is incredibly knowledgeable about her craft and did a thorough job explaining the cooking process. We had such a great time having Kymberly over for valentines day that we invited her to come back 4 days later to celebrate a friends birthday with us. All of the dishes she prepared were delicious and the menus was thoughtfully crafted.


Chef Kym is amazing. We had so much fun and ate very well. Highly recommend.


Kymberly was a joy to have in our kitchen! The meal was delicious and she made the learning process fun.


Chef Kymberly was fantastic. She was very knowledgeable, great at explaining how to cook the dishes and the dishes were absolutely delicious. We highly recommend!


Food was delicious. A fantastic blend of sweet and savory with a wonderful kick to each dish. Kymberly was very easy to talk to and a whiz in the kitchen. One point for improvement would have been a discussion about the African culture as it relates to the food, and possibly a more hands-on experience.


Food was delicious and Kymberly was easy to talk to and funny.


This was an amazing experience! Chef Kymberly was so sweet and came prepared with great energy. All i had to do was provide an amazing playlist! Gave this as a gift to someone for Christmas and it thoroughly delivered.


We loved our session with Chef Kym! She was knowledgable and excited about sharing the food and cultures with us. I learned the importance of timing and proportions. The food was delectable!


Chef Kymberly was great! I had her come in for a dinner party I was hosting and she taught us how to make some delicious dishes! The food was amazing and the chef was so personable and funny. We had a great time and would definitely book her again! Thanks again Chef Kym!


Absolutely loved having Chef Kymberly teach us how to cook West African dishes! It was so much fun, she has such great energy and is super knowledgeable. The food was DELICIOUS. I surprised my girlfriend with this experience for her 30th birthday and it was one of the best gifts I've ever given her. Big thank you to Chef for such a great time!


It was a delight to have Chef Kymberly over to cook for us! My boyfriend and I had a great time and enjoyed getting to know Chef Kymberly through her well thought out and delicious meals as well as her warm personality!


Chef Kim brought great energy and fantastic food into our home! I booked this as a birthday present to my mother & it was one of the best presents I have gotten her. Chef Kim is very knowledgeable and fun to be around. I have been thinking about the potato appetizer we made for weeks.


Chef Kymberly was phenomenal. We had such a wonderful time.


Chelzy Cheeley
18 Feb 2020
Literally had the best experience ever. She was very informative, prepared, great conversation, great energy and made the night a beautiful and enjoyable time. We are definitely considering her for future events!


Chef Kym came with the fire. She was very professional, prepared, personable, and knowledgeable. I love the intentionality and thought put into the entire meal. Every ingredient had a purpose. She's definitely living her purpose because the energy in my house after was even more positive and lifted. I'm definitely going to ask for her service again.


Chef Kymberly prepared an absolutely delicious meal that was (for me) a totally new culinary experience! In addition, she was extremely friendly and was happy to answer our many questions about cajun cooking. I would happily recommend Chef Kym as well as this particular menu, especially for people who are looking for something that would otherwise be hard to find in the Bay Area.


Kym was amazing - so sweet, knowledgeable and interesting and her meal was so scrumptious!!


Chef Kimberly was amazing and made our class super informative and fun. She was very prepared and organized and really brought her own personal touch to the experience. She even brought a candle so we could sing happy birthday to my BF, which was so sweet of her. Definitely recommend booking her!


I had a wonderful time with Chef Kymberly! She was warm, funny and personable. Her Southern/Caribbean style of cooking introduced me to the miracle of brown butter! WOW! She showed me how to make grits that was rich, creamy and amazingly delicious. Truly, the BEST grits I've ever had in my life! To top it off, was some cajun spiced shrimp that I couldn't stop eating!
$ 169 Per person
all-inclusive: 2.5-hour class, 4-course meal and taxes.
---
Can be used for any experience or cookware
Meet your chef
---
Chef Kymberly is a talented, experienced and versatile chef who enjoys cooking a wide array of cuisines. For over a decade, she has worked as a sous chef, where she learned so much of what makes her the successful chef she is today. Chef Kymberly is constantly educating herself on new ingredients and cooking techniques to expand her own culinary knowledge, and to increase her expertise in the kitchen.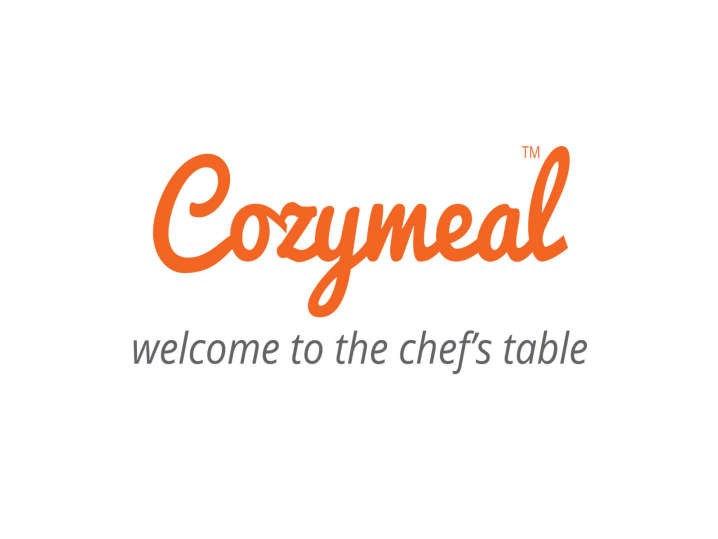 This website uses cookies to enhance user experience and to analyze performance and traffic on our website.
We also share information about your use of our site with our social media, advertising and analytics partners.
This website uses cookies to enhance user experience and to analyze performance and traffic on our website. We also share information about your use of our site with our social media, advertising and analytics partners.
Accept