Team Building Activity - An Ancient Mayan Feast
Team Building Activity - An Ancient Mayan Feast
126 reviews
126 reviews
COVID-19 protocols this chef will implement are:

Chef Wearing a Mask

Chef Providing Masks

Social Distancing Friendly
Explore age-old flavors from the Mayans during this informative team building activity.
Featuring bold colors and unique flavors, Mayan cuisine is a careful craft honed throughout the generations. During this interactive experience, Chef Carolina will share the history and techniques behind a number of ancient recipes with you and your colleagues.

During this class, you can look forward to hand-crafting a variety of Mayan dishes, including cochinita pibil and and Yucatan panuchos. One of the highlights of the meal will be the bright, fresh ceviche served with prawn and octopus. For dessert, balance the sweetness with some spice in a chocolate chili mousse.

Guests are welcome to bring wine and beer to enjoy during the class.
Cochinita Pibil
With pulled pork
Yucatan Panuchos
With beans and masa
Ceviche
With white fish, prawns and octopus
Papadzules
With corn tortillas, pumpkin seeds and tomatillos
Chicharrones
With pork skins, chiles and cilantro
Mayan Chocolate Chili Mousse
With iced shortbread cookies
Minimum Guests

6

Maximum Guests

30

Meal Courses

6

Event Duration

3 hours

Labels

Corporate, Fun, Fusion, Group, Latin
Cozymeal guest reviews for other experiences with Chef Carolina

KIM
28 Oct 2020
We ordered the Southern BBQ Dinner. The meal was absolutely delicious and so plentiful. And we're from the south, so we know what it's supposed to taste like! The delivery and set-up staff was great and Chef Carolina very thoughtfully reached out ahead of time to ensure that no last-minute needs had arisen. She was professional, extremely quick to respond, and a joy to work with.

Candy
13 Feb 2020
We had an amazing time with Chef Carolina!! Great food, fun atmosphere and a good time had by everyone! We will be coming back again. Thank you.

Moret
20 Jan 2020
Chef Carolina and her team are absolutely amazing. They went above and beyond to make sure our group felt comfortable and at home while we learned and prepared our meal along side them. The experience was absolutely wonderful and I highly recommend it. We will be booking this experience again!

Richard
17 Jan 2020
Great experience! Highly recommended =)

Kelly
10 Dec 2019
This was an absolutely amazing experience and I cannot wait to set up another event with Carolina and her team!

Cliff
01 Oct 2019
Outstanding host and Great Chef. Patient and friendly.

Layson
25 Sep 2019
This was a wonderful experience and one I would definitely do again! The class was fun and informative and the food was delicious. Being able to prep, cook, and then enjoy what we made with a group of people was unique and enjoyable. Chef Carolina was very helpful, friendly, and clearly loved what she was doing. Overall a fantastic experience.

Maria
20 Sep 2019
I really enjoyed the homie atmosphere. She was very personable and patient with our team. I have to say it was an experience that I recommend to others as a team building project.

Susan
15 Sep 2019
We had a team building event at Chef Carolina's lovely home where she taught us how to cook Creole cuisine. The class was very organized and so much fun! Chef Carolina is a great instructor and helped move along the food prep process as each team member cooked different dishes. The food was delicious and our team throughly enjoyed the class!

Tyler
03 Aug 2019
Chef Carolina's cooking class was great. She hosted us at her place and accommodated our large group of 15. We made her vegetarian six-course meal and it was an incredible time.

kelly
12 Jun 2019
Our group loved Carolina's class! We had a lot of fun, learned how to make new things (the tomatillo salsa was a hit), and enjoyed Carolina's approach.

Rebecca
21 Mar 2019
Chef Carolina as always did a great job. The food was delicious and our group had a wonderful time. Thank you!

Tania
13 Mar 2019
We had such a wonderful time with Chef Carolina. We want to thank her for her wonderful hospitality and we look forward to booking her again in the near future!

Nancy
23 Dec 2018
Chef Carolina and her crew were warm and welcoming. They helped my team try some new things in a fun atmosphere that allowed us celebrate and spend quality personal time together after a hard year of work. The menu gave us different opportunites to team up on various courses. Chef Carolina's home is tbe perfect setting for a great event.

Maya
17 Dec 2018
Chef Carolina was amazing! She was so welcoming, and had so many great tips. I can now say that I have added a few more tricks to my cooking game, and had a wonderful time at her home meeting her loving family.

Tania
14 Dec 2018
The whole evening was a huge success! Everyone loved the experience. We highly recommend Chef Carolina and her staff. They really make you feel like family. The cooking was fun. The instructions were easy to follow and everything you needed was ready to go and available. The meal itself was delicious.

Basil
12 Dec 2018
A lot of fun. Great Family great food

Suzanne
16 Nov 2018
We had a large team building event and it was amazing! Chef Carolina wrangled our rowdy group and gave us a really great afternoon of cooking, bonding and eating a wonderful meal we prepared. Would Highly recommend! Staff, venue and food were all excellent. Thank you!!

Esther
11 Nov 2018
We had a wonderful night, we join Carolina for a team building event for our leadership activity. We felt like we were at a family members home cooking dinner and relaxing. Thank you for a wonderful time!

Rebecca
27 Sep 2018
We were delighted with our experience with Chef Carolina. She and all her staff were knowledgeable and friendly and the food was delicious! Thank you for a memorable event!

ian
26 Sep 2018
Great fun! Carolina and her staff were terrific.

Michelle
25 Sep 2018
Chef Carolina was great. We had a wonderful time!

Laura
28 Aug 2018
Thank you so much for the cooking class! We absolutely loved it and had such a great time at your home.

Heather
22 Aug 2018
We had a great time and the food was wonderful. Thank you!

Mackenzie
15 Aug 2018
We had the best time at Chef Carolina's home! She and her team were extremely warm, welcoming, friendly and thoughtful. It was a great team-building experience and we had a lot of fun (and took some great pictures!) in the process. I would recommend this activity, and especially one hosted by Chef Carolina, to any large group looking for a fun way to spend an afternoon.

Maria
10 Aug 2018
I took Chef Carolina's Italian class with my work team last fall, and knew I wanted to do the Mexican class with friends for my birthday. It did not disappoint! Chef and her family make the experience so fun, everyone wanting to come back another time soon. Her backyard is also beautiful, such a fun place to cook. Thank you, Chef! See you again soon. :)

Leah
24 Jul 2018
The setting, the people, the FOOD, the experience: EVERYTHING was 5 stars!!

Matthew
24 Jul 2018
The cooking session with Chef Carolina was amazing! The ambience and kitchen were fabulous, and she made the experience fun and informative at the same time.

Ronnie
23 Jul 2018
Carolina was very friendly and engaging. We had a blast cooking with her. The food was wonderful. Her staff was very warm and friendly. 2 thumbs up!!

Deanna
22 Jul 2018
We had a great experience with Chef Carolina and her team. Definitely recommend the grill out menu--delicious. It surpassed my expectations!

Neith
16 Jul 2018
Fantastic lunch! Team loved the meal and everything was perfect.

Evan
10 Jul 2018
What an afternoon! Educational, fun, laid back, healthy, locally sourced and delicious food. Chef Carolina and team were amazing. Would definitely recommend to anyone!

Saba
28 Jun 2018
Chef Carolina was amazing! Very talented and just an overall pleasure.

Samantha
28 Jun 2018
What a wonderful experience! I loved that it wasn't like a super traditional cooking class and that we didn't all have to do every step. I learned some really great recipes I can use myself! Also, the beautiful seating area was such a nice touch and everyone was so helpful. Loved the experience!

Erin
08 Jun 2018
We had a wonderful corporate team building event with Chef Carolina. The food was wonderful and the set up was unique and lovely. We had great feedback from our participants.

Ashley
08 Jun 2018
Chef Carolina was wonderful to work with! The moment we arrived, she was very welcoming and her home is absolutely gorgeous. The food we made was nothing short of delicious and our team is already making plans to return!

Jaime
08 Jun 2018
Great experience and lots of fun!

Roberta
10 May 2018
It was fantastic. Everyone had a great time. Chef Carolina was a big hit with the group

Taneca
06 Apr 2018
Chef Carolina and her team were great! The atmosphere at her home was amazing. She made everyone feel welcome. We booked this event for a team building activity. We broke into groups and worked together. The food that we made was delish! I would recommend Chef Carolina to anyone!

Meagan
26 Mar 2018
Chef Carolina and team were extremely fun and kind!

Oscar
26 Mar 2018
I had a wonderful time with my team! Carolina and the staff were so sweet and made it extra fun!! thank you for an awesome amazing time :)

Bob
23 Mar 2018
The whole experience was great!

Amelia
23 Mar 2018
It was really fun and I think the whole group enjoyed the experience!

Jessica
23 Feb 2018
Chef Carolina was great! The breakfast burrito station was a total hit at our office! We would DEFINITELY use her again!

Amanda
07 Feb 2018
Oh my goodness! If you want to look like a rockstar in front of your coworkers, book an event with Chef Carolina. It was the perfect evening of team building and relaxing. My team of 20 had a blast and it really brought everyone out of their shells. It's a well-paced evening that ends with what can only be described as a cozy meal! I'd give another star if my computer would let me. We'll be back!

Jason
02 Feb 2018
What an amazing experience! Was much more than we expected. Initially was nervous booking a class that was in an informal setting. But it was by far better than any of the formal cooking classes we have ever done. We had a large private group and Chef Carolina was extraordinary at coordination! The food was amazing and we loved getting the recipes the next day. Thank you for your warm hospitality.

Rupa
21 Jan 2018
Chef Carolina was very sweet but the class was not as expected, both the appetizer & entree was very bland.!

Tim
08 Jan 2018
Overall Id say it was a fun experience. However, I would not recommend it. She did not serve what was on the menu and the items that were replaced were done so with much cheaper options. Cleanliness was also an issue.

Patti
03 Jan 2018
Thank you very much you made our birthday celebration fun and food was delicious ! Thank you so much

Rebecca
27 Dec 2017
This was a Christmas gift for my family and we all 6 (from teenager to grandparents) had a great time! I definitely recommend for a family adventure.

Jayne
27 Dec 2017
Chef Carolina was the perfect instructor and host for our company's team building/holiday event. The ambiance was wonderful, food was delicious and the instruction was easy to follow. We particularly enjoyed her 'secret garden' venue. I highly recommend Chef Carolina's class.

Mayra
18 Dec 2017
Gracias Chef Carolina for welcoming my team and I into your beautiful home for a unique outdoor cooking experience! We had an amazing time kneading dough, making pizza pies, and dicing and spicing for our protein and sauces!! If you're considering one of the Chef's many cooking experiences I'd highly recommend!

Darren
14 Dec 2017
Chef Carolina and her team gave our team exactly what we were looking for: a family experience!

Camille
02 Dec 2017
Chef Carolina's set up was so great and we had such a wonderful time. We had a group of 7 and it was a perfect day. The food was amazing and we all left stuffed.

Raagini
04 Oct 2017
We had a wonderful time at our cooking class with Chef Carolina. She had a great setup in her backyard with cooking stations, a grill, and then a beautifully set table for the meal. Chef Carolina and her team were so helpful, friendly, and sweet. The food was good and exactly what we wanted. This is a great activity for a special occasion with a group of friends or family.

Claudia
12 Sep 2017
All around awesome! Exactly the experience we were looking for. Very welcoming hosts and ambiance. Would highly recommend the experience to another group.

Dorian
12 Sep 2017
We booked Chef Carolina's Mexican Fiesta for a private cooking class. Everything about the class was perfect. The setting was incredibly beautiful, cooking counters were set up by the pool and the dining table was in the backyard with lights strung across the trees and flowers. We cooked a simple but very delicious Mexican feast, I especially loved the salsa verde and avocado tempura! Most importantly, Chef Carolina made you feel at home when you stepped through the door. We had a great time with her, and she even shared stories about her family and her grandchildren. I would not hesitate to recommend this to anyone and I will definitely be back for more classes. A big thank you to Chef Carolina and her team for organizing a truly amazing night for my sister!

Bella
17 Aug 2017
Thank you so much had a great time. :)

Grace
14 Aug 2017
Chef Carolina made her house like our home. She felt everyone at ease and comfortable while making our own dishes with minimal guidance. The entire staff are all appreciative of her for hosting us and making our team building activity a memorable one!

Michelle
26 Jul 2017
We had such a fun day! Loved Chef Carolina, and the food was delicious. Thank you!

Lisa
20 Jul 2017
We had a wonderful evening!

Jann
14 Jul 2017
What a wonderful evening, we all learned so much, laughed so much, ate so well and all in the warmth of Chef Carolina's lovely open kitchen.

Alberto
09 Jun 2017
Great experience!! Carolina and her family are really charmy. Nice outdoor space by the pool, and of course fantastic food!

Lisa
06 Jun 2017
We originally booked with Chef Daniel, but 2 days prior to the day, he had to cancel us due to a family emergency. However, Rosario (customer care) reached out and REALLY turned it all around! She was so sweet and helpful and provided custom menus for me to choose from. Eventually, we got a private handmade pasta making class booked with Chef Carolina and it was such an amazing experience. Ate lots, learned lots, and walked away with our very own pasta-maker as a birthday gift from Chef Carolina - super sweet and unexpected. HIGHLY RECOMMEND!

Theresa
29 May 2017
I really enjoyed myself and I would love to do another class.

Theresa
27 May 2017
We really enjoyed ourselves and loved Chef Caroline. She was really an awesome Chef along with her daughter assisting her.

Nikki
26 May 2017
Chef Carolina and team were so great! Very helpful, patient and knowledgeable. Our group had the best experience and the meal turned out fabulous! We will definitely be doing this again soon.

Charlie
25 May 2017
Really great experience.

Stefanie
23 May 2017
Our team enjoyed their experience with Chef Carolina! It was wonderful for team building & they want to do it again!

Aswini
16 May 2017
HI Team, Overall we were happy and food was great. I was awaiting the review response from my team hence the delay. Couple of points brought up by my seniors were the location was moved from home to test kitchen in the last minute(which was not expected as we requested for pictures of the event before we signed up) and the fact that the recipes were not provided. This is based on people who have been to other cooking events that this could be slightly better organised. Having said that would like say that the Chef was very sweet and the staff was good and helped us. One more issue we had is due to last minute cancellations we had less than 50% of the initial plan so we hoped may be some part of the money could be returned or provided to the chef for any of her good causes. Haven't tipped below and was hoping that the savings due to highly reduced participation would help cover. Please give me a call if you need any other detail.

Annie
11 May 2017
Excellent experience! Great food, instruction, staff, atmosphere, and service!

Yemi
07 May 2017
Amazing ambiance! Food was delicious.

Marley
05 May 2017
Chef Carolina was amazing! She made the experience fun and I will definitely be recommending her!

Jonathan
03 Apr 2017
Everything was excellent. Our team had a wonderful experience.

Susan
02 Apr 2017
We had a wonderful afternoon with Chef Carolina and Erica. The food we cooked was healthy and presented beautifully and the atmosphere was warm and inviting. A winner!

Joanna
23 Feb 2017
Very patient and kind. Wonderful food. Very accommodating.

bernadette
12 Feb 2017
We had a great time. Thank you for opening up your home, your family, and dogs to our team. We really enjoyed the clean, healthy eating.

Allison
12 Feb 2017
A lovely experience; Carolina and Erica were helpful and made us feel welcome

Kemper
31 Jan 2017
It was great - my team had a lot of fun!

Kaitlin
25 Jan 2017
Amazing experience with our group from New Zealand!

Ji
06 Jan 2017
We had such a great time at our event yesterday. Thank you Chef Carolina and your assistant chefs for making our evening a smash. The food was delicious.

Gail
04 Jan 2017
Chef Carolina and her family were very warm and friendly, and we felt welcome in their home. However, the kitchen is fairly small and only accommodates 2 people at a time. We would love to get copies of the recipes we were served.


Tymica
20 Dec 2016
Our team loved our cooking lesson!

Mac
13 Dec 2016
Chef Carolina was warm, friendly, relaxed, and made our group feel very welcome in her home. All of the food was delicious and perfect for beginners and experienced home cooks alike!


Michelle
07 Dec 2016
Feedback from our team: Vandy-I had a really great time and thanks making us cozy inside. Catalina-She was very nice, accommodating and a wonderful teacher chef. I thought she was great. Kathy-She was forceful without being bossy. She let us finish her lunch and when we got silly and crazy she joined right in. Jack-I enjoyed it. Chef Carolina as very accommodating. She geared our tasks to our abilities. Kirk-Very pleasant…would like to have had each of the dishes "introduced" by the chef… Misheline-I truly enjoyed the unique team building experience. She was a superb teacher and kept the night on pace. I learned so much and told my family and friends about everything I learned. Thank you so much for the opportunity. Russ-Great social event for our team…. It's minor but only issue was flank steak a little tough…. Could the cook's (that was my task) fault… LOL

Lauren
08 Nov 2016
Our team had a great time! Thank you for hosting them at your beautiful home and cooking a wonderful meal with them!

Veronica
07 Nov 2016
I liked and enjoyed so much her class, she is amazing!!!

Eugenia
28 Oct 2016
It was great!

Sam
05 Oct 2016
We booked Chef Carolina's breakfast bar menu and had such a great time. She came in with her assistant, setup the entire bar (including her own mini-stoves), and got started within a few minutes. Then she took our individual orders and made us really good food. I can definitely recommend it for any private or corporate breakfast event.

Dana
04 Sep 2016
Carolina was great. The food was delicious and the event was a lot of fun!

Mary
12 Aug 2016
Chef Carolina's Latin Seafood feast was an amazing experience for my group of six friends. She cooks from the heart and created the most tasteful and joyful cooking class experience!

Angel
31 Jul 2016
I am SO impressed and grateful for our experience with Carolina.

Tracy
22 Jul 2016
Chef Carolina was friendly and opened her kitchen & home to my team. We enjoyed chatting with her while she demonstrated the best ways to prepare various Mexican dishes. Great team-building activity for small groups!

Howard
20 Jul 2016
Chef Carolina made this first time dinner experience so memorable and special for me and my guest. She accommodated me and my guest in the most professional way imaginable. Chef Carolina, left my kitchen spotless and covered even the smallest of details. She really made everyone feel like we were her family. Every single entree was visually appealing and amazingly delicious, and we truly felt like celebrities. Thank you so much for an unforgettable evening and I am looking forward to booking Chef Carolina again.

Randi
26 Jun 2016
My daughters Sweet Sixteen celebration went off without a hitch! Carolina had 9 sixteen year old girls and they had a wonderful time. The menu was perfect and the food was excellent.

Delena
24 Jun 2016
We booked a team building afternoon with Chef Carolina and from beginning to the end it was a success. Chef Carolina greeted us at the door where everyone introduced themselves and she had hors d ouerves waiting for us. Chef Carolina showed everyone around and then paired us off to complete the various tasks together. At the end we had a delicious meal which we enjoyed together with the chef in her backyard. In addition to the team building, we all learned at least one or more new cooking skills as well. As an additional bonus, we all went home with left overs for dinner!

Sam
18 Jun 2016
Chef Carolina is an amazing chef. We booked one of her cooking classes for a media event and everyone really enjoyed the experience. She is very professional, knows a lot about cooking and food in general, and is also really fun to be around. I look forward to my next cooking class with Chef Carolina!

Devin
13 Jun 2016
From the moment we stepped in the door the whole experience was wonderful. Each of us girls agreed it was as if we had just spent a wonderful evening at our favorite auntie's house. Needless to say we were welcomed warmly. Chef Carolina has much experience and was so willing to teach and answer any questions we had. The summer menu she prepared for us was very light and refreshing. The girls I was with did hope that there was more that they could physically cook. For example we marianated the chicken but weren't involved in cooking it. All the other dishes didn't required any cooking so we were able to cut and mix and serve those. Chef Carolina opened up her heart and her home and I would recommend her and cozy meal to anyone. Thank you for such a great evening and wonderful memories.

Russ
13 Jun 2016
We had a team of 8 and everyone loved the event. Thanks to Chef Carolina and her team for making it a success.

Mary
07 Apr 2016
This was a fun cooking class. Chef Carolina was friendly and managed to keep the class interactive.

Eileen
04 Apr 2016
Carolina was a wonderful host, chef and teacher. She made us all feel welcome and the whole experience was fun, informative and delicious.

Doug
22 Feb 2016
Chef Carolina runs a class that was fun, casual, informative, and also hands on. Immediately, she had tasks for us and was nearby to answer all questions and to give hints and tips. Her recipes were easy to follow, and most importantly, completely delicious, as we were able to enjoy later what we prepared. Most of us we were cooking novices coming in, and this was a laid back way to learn new techniques. As the venue was Chef Carolina's home, this felt like a very personal and unique experience, and it made for a great birthday celebration! Totally recommend this for a relaxing night out with family and friends.

Jordan
12 Feb 2016
Chef Carolina was a delight to be around. She set the night off with lovely appetizers and once everyone arrived we got straight to work. She was very clear and created a fun environment to cook in. Her creole inspired recipes were delicious and I already used my new omlette making skills. I will definitely be visiting her kitchen again.

frederick
12 Feb 2016
It was a great experience for my wife and I. Though the directions "street parking" were misleading, the venue was easily located and we were immediately welcomed into the home. Carolina's style was more hands-on, which suited our needs as we tend to tune out with lectures. I learned a lot watching the other attendees do their share of the cooking of the wonderful dishes. There was ample time for socialization, too, and we got to learn a lot about the Chef as well as the other attendees over our meal. Carolina had all ingredients ready to go with explanations of the preparation & purpose for each one. It amazed us how simple she made it all look with some dishes; seasonings were literally just 3 simple ingredients! Her patience and confidence were also great mood boosters during preparation. Instead of micromanaging each process, she trusted that we could get our portions done and barely needed to correct our tasks. We'd definitely book with her again in the future.

susan
09 Feb 2016
Nice lady but small kitchen and didn't learn much and no recipes written down so hard to remember all the spices used

MELINDA
08 Feb 2016
Loved the whole night. Our group is looking so forward to receiving the wonderful recipes of the night! Highly recommend Chef Carolina and her team!

Levi
03 Feb 2016
Chef Carolina is great! She's very friendly and was a great host/teacher!

Levi
01 Feb 2016
She was nothing but a great host! She taught me some excellent knife skills for chopping veggies, while her sense of humor enhanced our overall experience further.

tori
12 Jan 2016
Chef Carolina kept it fun and interactive!

Tatiana
31 Dec 2015
Chef Carolina made this first time dinner experience so memorable and special for my friends. She accommodated me in every single way possible, even to the smallest of details. She truly made us feel like we were her family. Every single entree was beautiful to the eye, beyond delicious, and we truly felt like royalty. Thank you so much for an unforgettable evening. I'm looking forward to booking with Chef Carolina again.

Johnna
19 Dec 2015
We booked Chef Carolina's healthy Californian cooking class for our company team building event in LA and really enjoyed the class, her work as an instructor, as well as the delicious food in the end. We definitely recommend her cooking class to anyone who is looking for a fun, educational cooking class in the Los Angeles Area.

Ben
09 Dec 2015
If you are looking for a fun, educational cooking class in Los Angeles, you should book one of Chef Carolina's classes. We booked her Latin Feast class as a private cooking class and really liked it: The setup, the instruction and the food were all 5-stars! We will definitely come back again!

Claire
07 Dec 2015
This was a really fun cooking class. We live in West Los Angeles and decided to book Chef Carolina's cooking class in Culver City. The cooking class covered several California cuisine healthy dishes. Carolina was great at explaining everything throughout the class and we enjoyed in the end the dishes we had prepared. I would definitely book her again.

Sondi
26 Oct 2015
Chef Carolina created a wonderful experience for our family birthday celebration. It was fun, informative, and the food was delicious. Thank you, Chef Carolina!

Alyce
25 Sep 2015
I booked a class for my mum's birthday who wanted to learn Vegetarian cooking. Chef Carolina was great. She had us both very hands-on and we learned how to make a variety of dishes, including a delicious chocolate cake! I would absolutely recommend her for those that would like to learn vegetarian cooking. I am definitely going to use Cozymeal again for my next cooking class.

iyana
08 Jun 2015
Carolina is an exceptional teacher! Very patient and the food is AMAZING! Her home was also very welcoming! Me, my mom and my sister took the FRENCH SOUL FOOD class. SOOO good! We can't wait to make it here at home for ourselves and we'll take another class with her soon!

Dani
11 May 2015
Chef Carolina is an absolute pleasure. She's warm, friendly, inclusive, accommodating and charming. And an amazing chef. If you have a chance to have her carrot ginger soup - I highly recommend it.

Stefanie
12 Mar 2015
Fabulous! We took a Mexican cooking class with Chef Carolina and had so much fun. Looking forward to our next event. Thank you Carolina!

Beau
12 Mar 2015
We took a private cooking class with Chef Carolina and had the best time ever. Chef Carolina was very kind and knowledgeable and the food was delicious.

Abraham
22 Feb 2015
Chef Carolina was a joy to work with. She helped us create a tailored amazing Mexican meal to suit our dietary restrictions and we had so much fun doing it. We learned a ton of practical tips for the kitchen that will help with every meal. We owe her a ton. Thank you so much Master Chef.

Noorin
08 Feb 2015
Delicious! I didn't even expect it to be homemade, but the cake and its chef were both so great.

Noorin
08 Feb 2015
Chef Carolina was a phenomenal host, chef, and teacher. She was incredibly accommodating from planning all the way through the lesson itself. I asked for an ice cream birthday cake, and she went so far as to bring in a pastry chef who was also a pleasure to learn from. Chef was kind, patient and humorous. The whole experience was great. We learned new dishes and had wonderful company. I would highly recommend a lesson from her!

Sydney
02 Dec 2014
I loved Chef Carolina's beer-battered avocado tacos! I never would have thought of having avocado as the main ingredient of a taco, but wow, does it work. Chef Carolina is so sweet and so talented. She's a great teacher and knows how to make vegetarian recipes that are not only good for you, but also unbelievably flavorful and delicious!

Sam
02 Dec 2014
These were seriously the best vegetarian tacos I've ever had. The avocado taco was meaty and crisp, rich and flavorful, and had a dollop of her homemade incredibly rich, dark, roasted salsa. Chef Carolina is a kind and patient teacher, and very happy to talk about how Mexican food can be made healthy and light without sacrificing flavor. She'll also bring out some tortillas made by her family at their local tortilla shop!
Meet your chef

---
Chef Carolina graduated from the Art Institute and The Institute of Natural Food, and worked in the restaurant industry for 12 years. She has been surrounded by good food all of her life — her mother and grandmother were always in the kitchen cooking, and she learned many secrets to authentic ethnic Mexican food from them. This has been Chef Carolina's inspiration for creating menus full of natural, unprocessed foods.
Share this experience with friends & contacts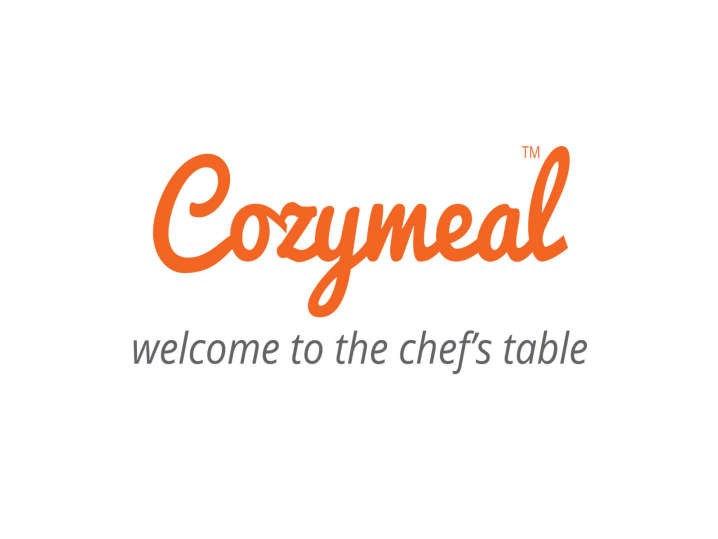 Want Even More Culinary Inspiration?
Exclusive deals, cookbooks and our best tips for home cooks — free and straight to your inbox. PLUS: 500 Rewards Points.
YOU'RE IN!
Thank you for signing up for our mailing list.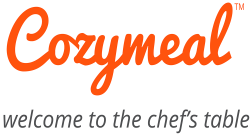 © CozymealTM, Inc. 2013-2020 - Phone: 424-295-0515
10880 Wilshire Blvd Suite 1101, Los Angeles, CA, 90024