Online Cooking Class - Basic Techniques of French Baking
Online Cooking Class - Basic Techniques of French Baking
51 reviews
51 reviews
This class does not have dates listed right now. Find similar experiences below:
Prepare elements of a classic multi-tiered European cake and assemble it layer by gorgeous layer.
This online baking class in authentic French pastry techniques from Chef Mel introduces you to the basics of preparing elegant desserts. With her guidance, you'll create luscious mascarpone whipped cream and bake a moist genoise cake with buttery goodness baked in. Then, assemble and decorate your cake with a blend of fresh strawberries, blackberries and raspberries and learn professional piping methods to add tasteful and delicious decoration.
Cooking class is fully interactive.

Chef accompanies you throughout the entire process.

Ask as many questions as you want!
Mascarpone Whipped Cream
With vanilla beans (not extract) and powdered sugar
Fresh Berry Salad
With strawberries, raspberries and blackberries
Soft Fluffy Genoise Cake
With whole eggs, sugar, flour and butter
Most dietary restrictions can be accommodated if noted prior to the event. Please mention this in the message field when you submit your booking request as adjustments to recipes cannot be made during class.
Recipes

Recipe links are sent in your booking confirmation.

Ingredients

Ingredients can be adapted for dietary restrictions or lack of availability and can be delivered by your preferred local grocer with the link below.

Technology

Connect with the chef using Zoom on your computer, tablet or mobile device.

Class Participation

Chime in with questions through audio or chat. Use of video is optional.

Class Size

Public class sizes are between 6 to 20 connections to provide an opportunity for all guests to participate and ask questions. Private classes can accommodate up to 498 guests.

Event Duration

75 minutes

Prep Time

2 minutes

Labels

Baking, Beginner, Cake Baking, Cake Decorating, French
---
Ingredients
Cream
Vanilla beans (not extract)
Powdered sugar
Mascarpone
Strawberries
Raspberries
Blackberries
Whole eggs
Sugar
Flour
Butter
Kitchen Equipment
Hand mixer or KitchenAid mixer
Piping bag (21 inches is a good size)
St. Honore piping tip
Cake board or cake stand
8 inch or 9 inch cake mold
Parchment paper
Pastry brush
---
Prep Work Details
Please have your eggs and butter at room temperature for this class. It is important to get the best possible results.
Reviews guests left for other experiences with Chef Mel


Mary Battaglia
08 Dec 2023
Wish I could have had the measurements of the ingredients in each bag.


Cookies taste great! Made them with my seven year old. Thanks!


Alysia Pander-Froce
07 Dec 2023
I enjoyed the class.


Baking with Chef Mel made baking cookies easy! Thank you!


This was my first time doing a virtual class, and I absolutely enjoyed it! I have been a baker for more years than I care to remember, lol but I got some great tips from Mel. Will be looking to take another class with her again. I also think maybe smaller classes would help eliminate the extra chit chat and can really create team bonding


I'm not a Baker -you made it easy and fun - Thank You-⭐️⭐️⭐️⭐️⭐️


The class was fun very and entertaining. My family enjoyed the experience.


Lori Lydigsen
04 Dec 2023
This was a wonderful class. Chef Mel's demonstration was very informative.


Carla Glosser
04 Dec 2023
really enjoyed the event, easy to follow directions, I've already eaten all my cookies I baked and still have 1/2 my dough frozen! Thank you.


fabulous experience:)


Chef Mel was fantastic! Personable and fun, and super-knowledgable. Our team had a great time, and I would definitely recommend any of her classes. Thanks Mel!


Pamela Cuffie
04 Dec 2023
Wonderful class


Great experience with Chef Mel. She was very patient and gave clear instructions. Had a blast with the family baking sugar cookies. Highly recommend!


Chef Mel was fantastic and the class was so much fun. I would recommend this to any group looking to have a fun virtual time and get something delicious out of it!


Meagan Goddard
04 Dec 2023
Everything turned out great!


Chasity Huston
04 Dec 2023
so easy and fun my 3 year old was able to do this!


My son and I joined the class along with our company who sponsored this for us. It was great! We enjoyed making and baking. The supplies that were sent were well packaged and even in reusable bags! Thank you for a fun afternoon.


Almedina Ibradzic
04 Dec 2023
Super fun!! Such a great experience as a whole team/company.


Thank you Mel! This class was so much fun, and I feel ready to bake for this holiday season. You make baking fun again!


Amazing class with great instruction!


I thought it was a lovely experience. It is always hard with 100 people on Zoom. I thought kits were nice, it was easy to follow and overall a nice experience with my team.


Gillian Evola
04 Dec 2023
Wonderful recipe! Where can I get the complete ingredients. It was the first time I've done something like this, it was fun! I'm interested in doing another class in the future. Thank you, Gillian


Hannah Latham
03 Dec 2023
Mel was really patient & informative. I found the class to be easy to follow along. The tips were really useful and loved that everything was pre-packaged and cute!


Danielle Davenport
03 Dec 2023
Had a fantastic time. Cant wait until the next one.


Melissa McAfoos
03 Dec 2023
This class was very enjoyable! The cookies were delicious!!!


Lisa Rodriguez
03 Dec 2023
Thanks for a great cookie class Chef Mel. The cookie kit was perfect!


Thabk you very much for this opportunity. Directions were easy to understand and follow.


Allison Dumolt
03 Dec 2023
Great!


Fun time!


Only thing I would change would be to list the recipe so we could recreate it.


Wendy Harrell
03 Dec 2023
Super cute & fun class with Mel! Easy to follow and great instruction!


My grandson loved it


Jessica Ellis
03 Dec 2023
Had a great time!


Great class! I had fun! Thank you!


Yes it was amazing! Best sugar cookie recipe!


Tiffany Shalosky
03 Dec 2023
We had a lot of fun baking with you and the cookies turned out wonderful! :)


Marcia Colvin
03 Dec 2023
It was fine.


Torrie Gearhart
03 Dec 2023
Never received my package so I couldn't attend the class


Ashley McKittrick
25 Oct 2023
Mel was energetic, answered questions, shared new tips with us and was a great host!


Great fun team-building experience with my co-workers. & Mel's Chocolate Cocoa Bombs are soooo Good!!


Marie LeFevre
25 Oct 2023
I love it!!! I have attended cooking classes at William Sonoma and they were so snobby. Chef Mel was relaxed and very clear with her instructions and ingredients. Her Q&A session was great and I picked up new tips. I never had this type of online class before and I will definitely do a future class with Chef Mel. I put some leftover ganache in my coffee this morning. Yummy!!!


Jaclyn Parker
24 Oct 2023
So fun and highly recommend!


Chef Mel was amazing and the Chocolate Chip cookies were amazing. Thanks!!


Graham Williams
24 Apr 2023
Chef Mel put on such a great cookie clinic for our team! Timing was perfect, cookies were perfect, and she did a fantastic job of keeping the conversation light and fun! Would highly recommend to others!


Fantastic! Highly recommend!


Chef Mel was fantastic! We enjoyed learning about her very interesting career and professional experiences. Also, the cookies were top notch. Highly recommended!


Excellent host and teacher. Exceeded my expectations.


Everyone loved the class and Chef Mel you were fantastic! Well done! Very impressive background indeed. THANK YOU!!! We hope we can see you in another class... please shoot me all your classes that you teach at lissa@ocelotbio.com - We love all inclusive kits and a host! :)) Happy holidays!


We had a good time and it was very different from other office events.


What a great class! My team had such a fun time booking with Chef Mel and picked up some baking knowledge along the way! :)


We loved our class with Chef Mel! We learned a lot and had so much fun. She made it super easy to create picture perfect desserts. I highly recommend taking her classes!
Other Online Cooking Class Experiences you may like
Can be used for any experience or cookware
Meet your chef
Chef Mel
Verified chef
Food safety certified
---
Chef Mel has always had a passion for desserts. Splitting her time between Paris, Miami and New York as a child, she went on to attend culinary school in NYC and work for renowned bakeries in Paris. She owned and operated her own bakery in Paris for five years before moving back to NYC, where she started her own baking kit company. Helping everyone become a better baker is Chef Mel's mission in life.
Flexible booking: Cancel or reschedule this event's reservation for free up to 48 hours before the event.
This experience is not refundable as it includes a meal kit.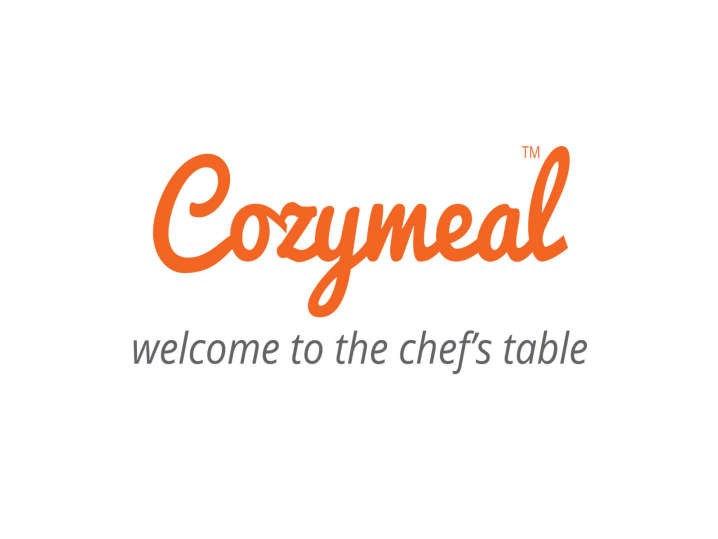 This website uses cookies to enhance user experience and to analyze performance and traffic on our website.
We also share information about your use of our site with our social media, advertising and analytics partners.
This website uses cookies to enhance user experience and to analyze performance and traffic on our website. We also share information about your use of our site with our social media, advertising and analytics partners.
Accept