Cooking Class - Seasonal Comfort Food Favorites
Cooking Class - Seasonal Comfort Food Favorites
45 reviews
45 reviews
Savor the flavors of the season with comfort foods that are equally healthy and indulgent.
In this hands-on class, Chef Mark will show you how to make the most of the season by preparing a menu of comfort food favorites that satisfy the soul and nourish you physically and emotionally.

Chef Mark will begin with an introduction to kitchen skills, including knife handling, how to make the most of ingredients on hand, bread making basics, and how to build better salads. You are also in for a real treat with a dessert that's velvety smooth and brimming with the season's most evocative ingredients and spices.

Guests are welcome to bring wine and beer to enjoy during the class.
Seasonal Soup
Choose one
Chicken noodle
Garden vegetable
Slow Cooked Beef Over Hand Cut Pappardelle
With dijon and tarragon
Baby Fall Greens With Apple Cider Vinaigrette
Vanilla and Pumpkin Gelato
With whipped cream and cocoa shavings
Most dietary restrictions can be accommodated if noted prior to the event. Please mention this in the message field when you submit your booking request as adjustments to recipes cannot be made during class.
Minimum Guests

2

Maximum Guests

8

Meal Courses

3

Event Duration

2.5 hours

Labels

Beginner, Couples, Date Night, Group, New American
Reviews guests left for this experience


Chef Mark was a gracious and excellent host and instructor. The meal was tasty and I learned a few helpful tricks to make cooking more exciting.


We had a great time at the class with Chef Mark! Highly recommend!


Chef Mark is a fabulous teacher and host. He gave my son some excellent basic skills and fed his thirst to learn the art of cooking. I also learned some fabulous tips! I would recommend Chef Mark very highly. He made us feel very welcome in his home.
Reviews guests left for other experiences with Chef Mark


Kevin & Charlene
14 May 2021
Chef Mark was humorous, engaging, knowledgeable and patient! Great experience!


That was fantastic. A fun way to learn to cook!


Chef Mark was very nice and personable. He did a great job.


The food was excellent! There were four of us, and it took all four of us to keep up with the directions! Once we got the hang of it - we were golden. I think it would have helped if we had a better idea of the plan; we could have been more ready to make the dips and know that the rest of the ingredients were for our boards. We also thought that we were having a private party. Would definitely do again!


i had a great time and learnt a lot!


Super fun activity, totally recommended :) I really liked the tips Mark gave us and his flexibility. Thanks Mark!


Great recipes!!


Mark was Fantastic!! He gave us thorough instructions and went at a nice pace. He was very knowledgeable and made this so much fun. I had a great time and cannot believe what I accomplished still. Mark is a great teacher!!


Great. Nice to have something new to do on a weekend. The recipes were simple and delicious. Thank you.


Fun class!


Thank you! We enjoyed the evening so much.


Chef Mark was incredible! My friends and I had a fabulous time cooking and learning. His explanation of the history of the charcuterie board was great! Not only did I learn how to prepare the food, I learned about the culture behind the food. I highly recommend Chef Mark and cannot wait for the next class!


Had a great time! Chef Mark was thorough and fun! Thank you!


Chef chef Mark is a wonderful teacher! I really enjoyed the class.


It was great! I really enjoyed it and the recipes were delicious! Chef did a great job of presenting everything and answering questions! The only thing I would recommend is that you tell how to roast the egg plant and red pepper ahead of time. I had never used eggplant before and wasn't sure how to do it. Otherwise I thoroughly enjoyed it!


Chef Mark was super knowledgeable, patient, and fun as he told us all about charcuterie and its origins, different meats and cheeses to use on our board, and the wine pairings as well. We absolutely loved our class with him and highly recommend him!


We all enjoyed Chef Mark....he was knowledgeable and pleasant! The recipes were delicious!


Mark was extremely personable, knowledgeable, and a fun chef to experience. Would definitely recommenc Chef Mark!


Mark was awesome.


Mark was great, however we did not have the right list of foods for the menu, that was a bit frustrating. But Mark helped us by giving us options for substitutions. I feel like we needed to have an email with the chef confirming the menu before the class, we took up a lot of time trying to find the substitutions and we were all over the country.


Mark was so patient with us, fun and very professional!


Chef Mark was fantastic! However it seemed that the ingredient list we received was not the same as what he had provided which made it difficult to make the recipe to exact specifications.


Fantastic meal by chef mark! We felt comfortable in his home from the moment we walked in and left with great skills learned. We look forward to another class with chef mark.


Amazing night! I learned so much and had fun!


Great Class and (oh my) was the meal good! Chef Mark has a wealth of knowledge that he is eager to share. He showed us a number of techniques and concepts that we can easily reproduce in our own kitchen. There is something for everyone in this class, from a beginner to a seasoned home cook.


We had a wonderful night with Ched Mark! My husband and I, recently exploring the world without meat and dairy, thoroughly enjoyed learning how to make this meat-free Bolognese sauce. Chef Mark was super accommodating with our annoying vegan restrictions and offered great information on how to incorporate flavor into our cooking. His house is beautiful and very inviting. Truly an unforgettable experience!


Mark was truly awesome. If you book a class with him, no matter the meal, you're guaranteed a wonderful experience!


Chef Mark was amazing and made it an unforgettable experience. He was very knowledgeable and helped us make an amaizing meal. I would definitely recommend he class to anyone.


Mark was very knowledgeable when sharing cooking tips and answering questions. The hands-on cooking experience was catered to however involved we wanted to be. Overall the food and experience was great.


We told Mark we would be late because of unanticipated public transportation delays. Mark was very accommodating and made adjustments because of our delay. Once there, he greeted us at the door and we proceeded with the menu. We made wrapped asparagus appetizers, a wedge salad with a great dressing, risotto and strawberry shortcake. Everything was delicious. I had many questions during our lesson and Mark answered all and gave me tips when food shopping. I would definitely take another lesson with Mark.


Overall a wonderful and tasty experience! Chef Mark is extremely professional, talented, welcoming, and made us feel comfortable from start to finish. Beautiful home, we learned, cooked and dined right in the heart of his kitchen. Would definitely recommend and will certainly be back for another menu! Thanks again Chef Mark. Great experience!


We had time at our first Cozymeal! Mark gave us lots of tips to make easy sauces at home. We plan to take more classes.


Mark was very stimulating and informative on the subject. The facilities were very nice and we were able to learn some new things that we will use in our cooking.


We had a great time Cooking with Chef Mark! We felt welcome and comfortable as soon as we walked in the door and as we began to talk and get to know him, in short time we just felt like we were visiting a friend for dinner. The food was delicious and his presentation about what he prepared, how he prepared it and the tips and tricks he offered about cooking, including hands on instruction, made for an enjoyable AND informative evening. We'll definitely plan to keep an eye out for other opportunities for cooking with Chef Mark.


Chef Mark was personable and well informed. He took the time to answer all our questions and followed up with the recipes the next day. The food was delicious, and was gluten free for my celiac wife!


Very hospitable, extremely knowledgeable and willing to give advice, tips and answers to any questions. Fantastic experience.


Chef Mark was outstanding! Had so much fun, learned a lot and had a fantastic meal! Can't wait to do it again!


Chef Mark was so nice and welcomed us into his beautiful home. He had beverages waiting and was so excited when greeting myself and the group of people I was with. He explained the recipe with ease and the dishes prepared were delicious!!! This was my first experience with Cozymeal and I'm so happy I chose Chef Mark. Ready to plan my next cooking class.


Mark was both a great cook and guest and I would definitely recommend the "ancient grains" class which we attended at his place.


Very knowledgable and very personable. Chef Mark was able to answer all of our questions. Myself and my girlfriend had a wonderful time; the food was unbelievable. I'd highly recommend Chef Mark to anyone.


Chef mark was great! I was thinking of something more hands on, but my wife didn't want our night out to feel like work, Mark found the perfect balance.


Chef Mark made the experience joyful and welcoming! He taught us many tips and tricks to use in the kitchen and explained to us the process of each dish. He was very knowledgeable and made the experience so fun! We highly recommend Chef Mark for your next hands on dining experience!
Other Cooking Class Experiences you may like
Can be used for any experience or cookware
Meet your chef
Chef Mark
Verified chef
Food safety certified
---
Chef Mark has accumulated over 20 years of experience in the culinary industry in a variety of different roles. He worked his way up the food chain and earned titles including executive sous chef, executive chef, and senior chef manager in various high-profile kitchens. Now, Chef Mark is the owner of a successful personal chef and catering service that hosts functions ranging from birthday gatherings to formal soirées.
Flexible booking: Cancel or reschedule this event's reservation for free up to 48 hours before the event.
This experience is not refundable as it includes a meal kit.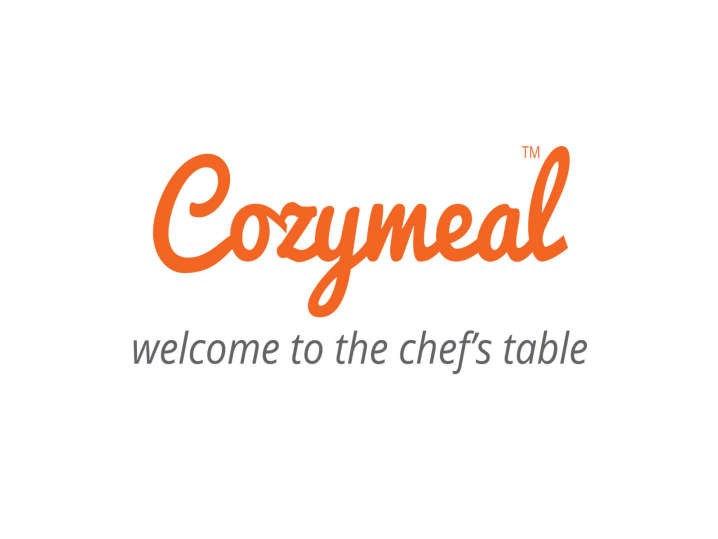 This website uses cookies to enhance user experience and to analyze performance and traffic on our website.
We also share information about your use of our site with our social media, advertising and analytics partners.
This website uses cookies to enhance user experience and to analyze performance and traffic on our website. We also share information about your use of our site with our social media, advertising and analytics partners.
Accept