Cooking Class - Middle Eastern Stuffed Fare
Cooking Class - Middle Eastern Stuffed Fare
39 reviews
39 reviews
Learn how to build the textures and flavor profiles of five Middle Eastern-stuffed delicacies.
In this hands-on class with Chef Sawsan, you will learn the various skills and techniques to prepare five different Middle Eastern fares perfect for any mezze platter. Whether with or without meat, these favorites will compliment and complete any dinner party.

You'll begin with traditional grape leaves stuffed with a tantalizing mixture of flavors. Then, move on to more unique stuffed vegetable offerings, such as peppers, cabbage, and zucchini. Lastly, you will prepare Turkish stuffed apricots — a lightly sweet, one-bite treat, which are incredibly easy to make and perfect for entertaining.

Guests are welcome to bring wine and beer to enjoy during the class.
Stuffed Grape Leaves
Stuffed Peppers
Stuffed Cabbage
Stuffed Zucchini
Turkish Stuffed Apricots
Most dietary restrictions can be accommodated if noted prior to the event. Please mention this in the message field when you submit your booking request as adjustments to recipes cannot be made during class.
Minimum Guests

2

Maximum Guests

8

Meal Courses

5

Event Duration

3 hours

Labels

Beginner, Couples, Fun, Group, Mediterranean
Reviews guests left for this experience


Chef Sawsan was so friendly, helpful and patient! Had such a wonderful time :) Would highly recommend and would love to take another class with her!


We all had such a wonderful time with Chef Sawsan! Would highly recommend to anyone!


Chef Sawsan was amazing. My wife, friends and I had a wonderful experience. Definitely looking forward to another class with Chef Sawsan soon. Thanks!


We went to Rockport to celebrate my mom's birthday with a cooking lesson with Chef Sawsan, and had an absolutely amazing time! Chef Sawsan is a great teacher and makes incredible food look easy! We had a great time chatting with her and felt so welcomed in her home - her warmth and energy is wonderful :) It was so much more than a cooking class! Cannot recommend this experience highly enough, we would love to come back :)
Reviews guests left for other experiences with Chef Sawsan


We took Chef Sawsan's Spanish Paella Feast class as a surprise for my husband's birthday and it was such an enjoyable experience! The recipes and dishes were so good, you would never guess this cake is vegan!! Chef Sawsan is so accommodating and she made the class so much fun for us. We love how she taught us technique and a little about the science behind cooking and baking throughout the class. Highly, highly recommend taking a class with Chef Sawsan!


Chef Sawsan is an excellent teacher! We learned multiple techniques and are looking forward to trying them at home. We also came home with a lot of tasty leftovers!


This was a great class! The food was delicious and Chef Sawsan was very knowledgeable and engaging. I would definitely recommend this to others and will look into taking her other classes


This class was a delight! Delicious food and an overall great experience :)


Chef Sawsan is an experienced long time professional Chef. She is an excellent teacher and very personable. My wife and I highly recommend taking any kind of cooking class from her as she is experienced in all kinds of cooking styles.


Simply put, Chef Sawsan is a great teacher and the food we made was quite delicious. I would take another class with her.


The family had a wonderful time. Chef Sawsan was kind, patient and very nice and the food was delicious.


Chef Sawsan was very knowledgeable and fun to learn from. We had a wonderful evening!


Amazing food and we had such a wonderful time.


Chef Sawsan was great, we didn't just go through the recipes, she explain a lot of things about cooking fundamentals, why some things react the way they do, how to cook them better, she also gave us a lot of alternatives for the recipes we made, what to do the leftovers from cooking them. The food was al delicious.


Chef Sawsan taught us to make three delicious pastas! The class was very educational, fun, and informative. We got to bring home many leftovers which will make dinner this week spectacular. Chef Sawsan is clearly very knowledgeable and passionate about cooking!! We highly recommend anyone else take a class with her, you will leave feeling very full and inspired.


Chef Sawsan was so much fun to work with! We learned so much and had a wonderful time. We loved getting hands on with the food alongside her and had a fantastic experience!


This cooking class with Chef Sawsan was our New Years gift to each other. My husband and I toyed with the idea of learning how to make pasta since the pandemic started. We watched endless How To videos on line and even purchased a couple of accessories, but could not get ourselves over the feeling that it is too complicated. Chef Sawsan helped us to 'cross that road'. Evening spent at Chef Sawsan's was absolutely magic! Chef Sawsan explained us the technique and science behind making pasta. She patiently guided us through the process. The meal came out outstanding! We cooked. We chatted. We laughed. And we left Chef Sawsan's with longing for more! THANK YOU SO MUCH, CHEF SAWSAN for sharing your love to food and your knowledge of cooking with us!


My girlfriend and I had a private vegan cooking lesson with Chef Sawsan and we couldn't have asked for a better experience. She taught us how to make vegan paella which was absolutely delicious and surprisingly easy to follow. She provided a comfortable atmosphere and made us feel right at home in her kitchen. She was also happy to answer the hundred questions my girlfriend had about vegan cooking and taught her useful tricks in the kitchen that she will probably use forever. We would definitely take a class with her again and we recommend it for anyone interested in learning about vegan cooking or eating delicious vegan food.


For our 4 year wedding anniversary my wife and I wanted to do something out of the box that we have never done before. After a little research we came across Chef Sawsan's "Homemade Pasta Trio" cooking class. We are so very happy that we chose this for our anniversary evening! First off, Chef Sawsan's kitchen in a cute colonial bed and breakfast that is something out of the Hallmark channel. From the moment we booked the cooking experience, Chef Sawsan was in touch with us and she was the nicest, most accommodating individual and really made us feel comfortable. Upon arrival, we were greeted, we checked into our room where we could relax and get ready to see the town. When it came time for the cooking experience, she lead us into her kitchen where the awesome cooking class experience began. Chef Sawsan is extremely informative and on top of teaching and helping us make our own fettuccini, gnocchi and bow ties; she taught us a ton regarding pasta making and pasta in general. We never realized how easy and fun it was to make until this class. The hands on portion of the cooking class was super fun and my wife and I are so pleased and thankful for Chef Sawsan and her cooking class. I would recommend her cooking classes to anyone and I would also recommend planning to stay overnight in her bed and breakfast as well (like we did which is separate from Cozymeal) as it really brought the whole experience together. Plus, the breakfast in the morning was delicious. We had fresh pressed coffee, the freshest vegetable omelet and toast along with her very own homemade apple jam (SO GOOD). Rockport is such a beautiful little town to visit as well. If you choose to book with her, you won't be disappointed!


When we arrived at Chef Sawsan's, we immediately felt at home. She was so warm and down to earth. We had such an incredible time learning from her and eating her delicious food. We not only took home our leftovers, but also a wealth of knowledge about the meal and techniques that we weren't already aware of. This experience was a joy from start to finish - we are already planning our next visit with her!


Chef Sawson was great! Had a lot of fun and learned a lot. I hope to take another class!


Chef Sawsan was great. Her inn was warm and inviting, it felt like cooking on my own kitchen. Her instructions were easy to pick up on and she also educated us about the science behind the cooking. I even made one of the sauces the next night and impressed my whole family!


Chef Swanson was a delight!!! She was so warm and welcoming and taught us so much about food & pasta. She was was so FUN and FUNNY!! We are for sure coming back for other classes and bringing our friends! Can't wait for another class, what a fantastic date night!


What an awesome night! Learned a great deal from Chef Sawsan. Became more comfortable in the kitchen and had a great meal. Thank you for a wonderful experience.


Chef Sawsan was awesome! She was super welcoming, friendly and helpful. Her inn is super cozy. Perfect for a date night.


We had a great time with Chef Sawsan! Learned a lot and had a fun evening at the same time.


Chef Sawsan was wonderful! She was friendly, generous, and an excellent chef. We felt right at home. A few days after the class we made an eggplant phyllo pie for Thanksgiving -- it was a huge hit!


Chef Sawsan was incredibly knowledgeable and personable! Food was delicious and she made cooking fun! Would definitely take another one of her classes in the future!


Absolutely amazing experience! We will be back!


Kelsey and Ryan
03 Nov 2018
Chef Sawsan was incredible with the way she welcomed us into her kitchen and brought us through a delicious evening of Italian cooking. She taught us the methods and techniques that go into the preparation. Most importantly, she was able to couple the deliciousness of the food with the technique of preparation and the mood of the evening, making it an experience we will always remember and can easily transport ourselves back when we prepare the meal on our own.


Chef Sawsan was a wonderful teacher and person to be around. She's incredibly kind, smart and funny and the class was well organized and cohesive. The food was amazing and the inn is adorable! We will be back soon for another class!


She's a great teacher and the food was delicious! Really enjoyed the pasta class!


We felt at home in Chef Sawsan's kitchen and she was able to teach us a lot about phyllo and cooking!


Chef Sawsan was great! She made us feel very comfortable, we learned a lot about cooking with Phyllo, and ate some delicious food! Also a plus: the B&B where she hosts the class was very charming and in a cute beach town! We would highly recommend Chef Sawsan.


Chef Sawsan was very knowledgable, fun, and kind! I highly recommmend any of her classes!


We had a great time with Chef Sawsan, she was nice, the class was practical and the food was great!


Great class! Just the right balance of instruction and hands on. Would definitely recommend.


Chef Sawsan was both knowledgeable, engaging, and fun. I went with my daughter and we left knowing how to make several different homemade pastas with delicious sauces -- true Italian style. It was hands on with a demo first and then we did it solo. I great evening.


Chef Sawsan did a wonderful job! I enjoyed learning from her cooking skills. The tips she shared during the class were very helpful and will contribute greatly to my cooking experience at home. Chef Sawsan is very welcoming and her space is warm and charming.
Other Cooking Class Experiences you may like
Can be used for any experience or cookware
Meet your chef
---
Chef Sawsan's culinary creations are inspired by her international travels, and she closely follows a core philosophy in the kitchen: Keep it fresh, keep it local and keep it simple. Owner and head chef of a bed and breakfast with training from Newbury College, Chef Sawsan is incredibly knowledgeable and is ready to share her culinary expertise. From fresh pasta to Mediterranean specialties, she really can do it all.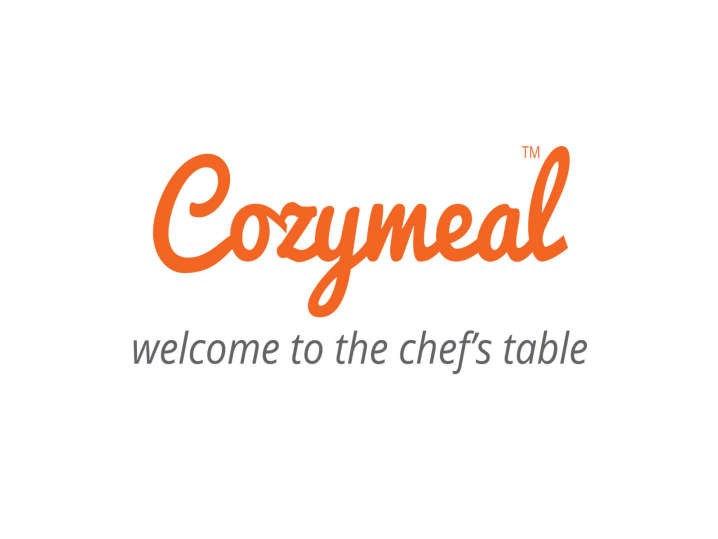 This website uses cookies to enhance user experience and to analyze performance and traffic on our website.
We also share information about your use of our site with our social media, advertising and analytics partners.
This website uses cookies to enhance user experience and to analyze performance and traffic on our website. We also share information about your use of our site with our social media, advertising and analytics partners.
Accept