Cooking Demonstration - Classic French Dinner
Cooking Demonstration - Classic French Dinner
41 reviews
41 reviews
COVID-19 protocols this chef will implement are:

Chef Wearing a Mask (Upon Request)

Social Distancing Friendly
Learn to make classic French dishes that will impress all your friends and family!
In this cooking class, Chef Alejandra will show you how to make 3 classic French dishes. From a French onion soup to start, to classic ratatouille served alongside roasted ling cod with her homemade parsley pesto, nothing could be better. Except for a bourbon vanilla crème brûlée dessert!

Chef Alejandra will share stories about her experiences working everywhere from 3-star Michelin restaurants to Thai food trucks in France and will provide great advice about how to prepare impressive, flavorful dishes.

Chef Alejandra invites guests to bring their own beer or wine to enjoy with the meal and is happy to provide recommendations.
Appetizer
French onion soup
Entrée
Roasted ling cod, ratatouille, provençal tomatoes
Dessert
Bourbon vanilla crème brûlée
Drinks
BYOB
Most dietary restrictions can be accommodated if noted prior to the event. Please mention this in the message field when you submit your booking request as adjustments to recipes cannot be made during class.
Minimum Guests

4

Maximum Guests

16

Meal Courses

3

Event Duration

3 hours

Labels

French, Gourmet, Group
Reviews guests left for this experience


6 stars! Food, chef, company and space were fantastic. Alejandra has a beautiful home and kitchen, and the food was delicious.


Alejandra was great! I would recommend and take her class again. Love that she has experience with more than one dish.


We thoroughly enjoyed Chef Alejandra's Classic, French Signature Cooking Class. I cook quite a bit at home and still learned a lot through hands-on preparation of the meal; history of dishes, spicing, use of tools, and presentation. All the dishes were excellent and no one asked for more salt and/or pepper. Thank you Chef Alejandra for a wonderful evening of cooking and dining!


Fabulous French cooking workshop! Thank you for the great time Chef Alejandra!


Chef Alejandra was amazing! She is so talented, knowledgeable, and personable! She made cooking classical French dishes easy and fun. She has a great attitude and the cooking lesson was very hands-on and interactive (which really helps you retain the information). My fiance and I would definitely take another one of her classes!


Chef Alejandra was wonderful! She made French cooking look so easy. It was all very hands on and so much fun. She explained every step clearly and showed us how to use the knife to cut different parts of the meal. We were able to try the food as we made it and sit together for our three course meal. Everything was SPECTACULAR!
Reviews guests left for other experiences with Chef Alejandra


Chef Alejandra was amazing and we had such a fun evening at her home. She was professional, fun and ran an excellent class. Thank you!!


Fun cooking lesson! Chef Alejandra is very informative to share tips that are not on recipies.


Chef Alejandra is a great host. She welcomed us with great energy. At first I was a little nervous about being at her house with thirteen guys. It was a company event and unfortunately the girls in office were traveling. Thus I was left to organize a cooking class for a group of only male. Chef Alejandra handled everything with a lot of grace and style. She was able to keep her kitchen flow flawlessly and I could not believe the results. Thirteen people, hands-on cooking style and the result was a great meal at the end "cooked" by all of us with Chef Alejandra's guidance and final touches. We sat down to eat at this beautiful and inspiring dinning room at Chef's Alejandra house. Our experience was beyond our expectations.


It was soooo fun and chef was very awesome, sweet and patient, esp. since we had such a large group! it was such a fun event, we would totally do it again!


The class was an awesome experience! Thank you so much, chef Alejandra. We all had a great time cooking together and enjoyed the great meal a lot. It was a very lovely Sunday afternoon with friends at your fabulous place.


The class was an awesome experience! Thank you so much, chef Alejandra. We all had a great time cooking together and enjoyed the great meal a lot. It was a very lovely Sunday afternoon with friends at your fabulous place.


This experience totally exceeded my expectations. Alejandra was very welcoming and sweet, and her home is gorgeous. She had sparkling wine waiting for us when we got there and she was also just a fun person to hang out with. Not saying much, but I've never cooked anything this tasty before either.


Chef Alejandra did an excellent job teaching us how to cook the menu items she had prepared for us. She was energetic, engaging and patient with us. The dishes we assisted in preparing were very delicious. Over all it was a great experience. We would definitely recommend Chef Alejandra.


Chef Alejandra was great! I wasn't onsite but my team mentioned that she and her staff were such a fun part of the event.


Chef Alejandra did a great job of splitting us up into teams to perform different tasks and coaching us through everything. The food was fantastic at the end too!


Great experience and delicious food for my group!


Our class for my friend's bachelorette with Alejandra was so lovely! We had a wonderful time cooking a Ecuadorian/Thai meal that was put together expertly by Alejandra with all of our dietary restrictions in mind. We felt so welcomed and relaxed in her home in the north of the city - didn't even feel like an official class. Alejandra was great at giving cooking tips and explaining the process behind the dishes. It was a beautiful space and an event we will never forget!


We had a terrific experience learning techniques and sharing with Chef our passion for food


Our experience was absolutely fantastic! Our team had such a good time prepping the food and mingling. Chef Alejandra was easy to work with and she did everything with a smile. I'd say the only complaint was the size of the venue. We had 26 people and it felt slightly cramped. We were squishing past each other and it would have been nice to have some more space.


Chefs Alejandra and Corina were delightful! Well prepared, informative, helpful -- a great evening had by all.


Chef Alejandra and her staff were excellent! They were very accommodating and excellent hosts. I have already suggested her to many of my other office teams and friends who host events. The event was great because you sample the food you are making along the way and can also see what everyone else is working on. Cozymeal was also very helpful!


Had such a fun dinner cooking with Alejandra. She gave us lots of good info, tips, and recipes. Also really enjoyable to talk with!


I finally had the pleasure to book with Chef Alejandra for her French cooking class and had a fabulous time. She is one of the most popular chefs on Cozymeal and the entire experience was just fantastic.


We had a blast learning more about French cooking and loved the delicious food in the end.






Alejandra is such a wonderful chef and host. Our class was Thai Fusion, and she made sure to give us details on where in SF we could ACTUALLY find the appropriate ingredients, which brands to choose, etc., which for cooking Thai food is probably the hardest part in my opinion--what to ask for, where to ask for it, and how to phrase it so they know what you mean. She herself is incredibly warm and friendly, and made us all feel at ease. The food was EXCELLENT, and she promised to email us her recipes for the night (if you're reading this, please do!). The one thing I would change doesn't have much to do with Chef Alejandra at all, which is that the kitchen was a bit small, so we all assisted in the prep but she did the actual cooking. Not sure if that's typical for Cozymeal in general. Overall, a really special treat !


This was the best cooking class I have had so far. We learnt a ton of new skills while enjoying great food with a wonderful chef. Looking forward to my next Cozymeal cooking class.


Great fun and lovely to talk to. Alejandra also was good at knowing when it was a good time to let our group chat vs doing some of the cooking so it was a perfect balance.


We loved Chef Alejandra! She was so helpful and funny. We learned a ton of new skills not just for cooking Thai food but just kitchen skills. She also had great beer suggestions and pairings! We'll definitely be back for her Ecuadorean class!


Alejandra was a pleasure to work with. Had great patience and direction in the kitchen. Our meal was delicious and my group had a great time! Highly recommend!


Had a great time! I appreciated that Alejandra made sure we understood which characteristics of the meal preparation were "fusion" versus the more traditional Thai elements (like the mango sticky rice we had in lieu of the panna cotta dessert - a plus for me as it's one of my favorites). We'd definitely do it again and are eager to see Alejandra launch new classes (like an Ecuadorian menu)!


Friendly. Good food. But lack of care put class in danger.




Alejandra came to our house to do some private instruction and to prepare a gourmet French meal for 10 of us, in celebration of my husband's birthday. She was very accommodating in terms of tailoring the meal to be fun for the birthday, and to be timed in a way that worked around my son's bedtime. She came well prepared, made scrumptious food, and was a complete delight the whole evening. She was personable and friendly and very open in sharing her experience and cooking tips. We'd have her back in a moment! The only room for improvement would be around a vegetarian guest - in Alejandra's defense the vegetarian was a surprise at the last minute so she didn't have a chance to plan anything in advance - but in the rush of preparing and serving the meal, our vegetarian guest ended up with pancetta in her appetizer and duck jus on her potatoes. Again, our fault for not knowing and planing up front. Overall the Cozymeal experience was easy and fantastic - the whole team was responsive, helpful, and accommodating to a few special requests. It was a very customer service oriented experience from start to finish.


I took Chef Alejandra's Thai fusion cooking class and it was marvelous! It was a small, intimate group, so I was able to do some hands-on prep and cooking. Alejandra is very knowledgable and goes through the steps patiently and thoroughly. Not to mention, the food was delicious. Very good experience.


I really enjoyed this class! Chef Alejandra was extremely personable and taught us little cooking tricks. The food was absolutely amazing; notably the curry sauce and scallops are quite unforgettable. Thank you for a wonderful time!


Well, chef Alejandra is just great! I strongly recommand anyone to take a class with her. She is very nice, fun and has a lot of experience, she definitely knows what she is doing and everything we did was just delicious! Thanks again and see you soon for sure Alejandra!


It was so much fun learning from Chef Alejandra! Her work is really inspiring. I could not stop raving about her mini apple pies. They were the most beautiful desserts I'd seen in quite a while and delicious too! Her egg en cocotte with French truffle oil was also unbelievably flavorful. I'm really excited to try making mini pies with rolled fruit flowers this holiday season myself!


To learn Thai cooking from a French-trained Ecuadoran chef who has worked at multiple 3-Michelin star restaurants? Yes please. Alejandra is so friendly and SO knowledgeable about cooking. After her time working with Guy Savoy and Alain Ducasse she started a Thai food truck chain, so she definitely knows a thing or two about Thai food and spot-on French execution.
Other Cooking Class Experiences you may like
Can be used for any experience or cookware
Meet your chef
---
Everyone likes food, but there are some people who really love it! I was 9 years old the first time I cooked for my family. Since then I knew I wanted to be a chef. I am originally from Ecuador but I have Iived and worked in France for the past 8 years. I had the opportunity to study at one of France's best culinary schools, Institut Paul Bocuse, and have worked with several 3 star Michelin chefs like Guy Savoy, Alain Ducasse and others. I can't wait to teach you my cuisine and techniques!
Flexible booking: Cancel or reschedule this event's reservation for free up to 48 hours before the event.
This experience is not refundable as it includes a meal kit.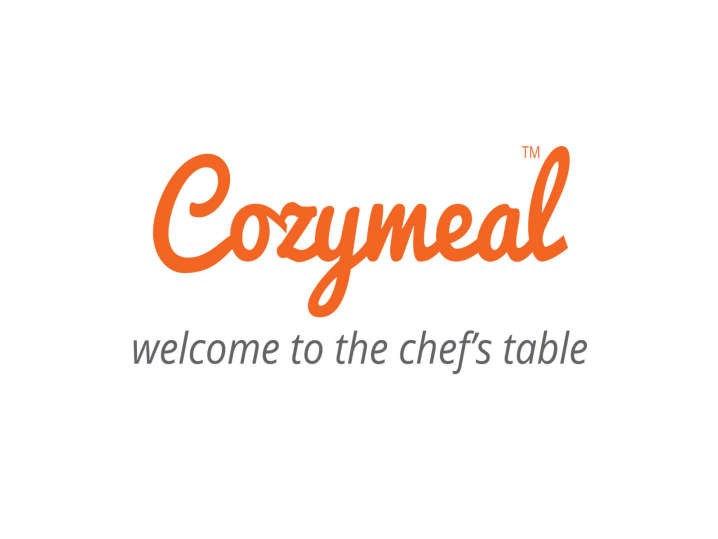 This website uses cookies to enhance user experience and to analyze performance and traffic on our website.
We also share information about your use of our site with our social media, advertising and analytics partners.
This website uses cookies to enhance user experience and to analyze performance and traffic on our website. We also share information about your use of our site with our social media, advertising and analytics partners.
Accept