Cooking Class - Festive Mediterranean Brunch
Cooking Class - Festive Mediterranean Brunch
46 reviews
46 reviews
Journey to the Mediterranean with Chef Francesco for a fantastically festive and unforgettable brunch experience.
Join Chef Francesco in this hands-on cooking class and learn how to celebrate the nutritious ingredients, humble techniques, and full flavors of the Mediterranean during an impressive brunch experience. Influenced by one of the healthiest cuisines in the world, this Mediterranean brunch boasts 100% fresh and locally sourced seasonal ingredients.

Choose fresh ingredients as you tour a farmers' market led by Chef Francesco then head to his kitchen to prepare your flavorful feast. You will take a simple frittata to the next level with a bright and buttery Piave cheese and melt-in-your-mouth crudo prosciutto. Then, a Mediterranean medley of bruschetta paves the way for creation of a paradoxically healthy and indulgent chicken saltimbocca.

Guests are welcome to bring wine and beer to enjoy during the class.
Frittata
With pastured eggs, Piave cheese, Parmigiano, and crudo prosciutto
Variety of Bruschetta With Gluten Free and Vegan Bread
Choose one of the following
Wild mushrooms
Heirloom tomatoes
Grilled onion with basil pesto
Chicken Saltimbocca
Free range organic chicken breast, sage, garlic, cheese, and French butter
Most dietary restrictions can be accommodated if noted prior to the event. Please mention this in the message field when you submit your booking request as adjustments to recipes cannot be made during class.
Minimum Guests

2

Maximum Guests

10

Meal Courses

3

Event Duration

2.5 hours

Labels

Couples, Gourmet, Group, Mediterranean, Singles
Reviews guests left for this experience


Francesco is the man. His food was delicious, the afternoon was entertaining, and all-in-all it was an amazing experience. I definitely recommend going with him to the farmer's market to pick up ingredients. He was excellent at working with our group's long list of allergies and preferences. If you're debating booking an experience with him, do it! You won't regret it.


This cooking experience with Chef Francesco was excellent! Starting with the tour of Little Italy farmers market for fresh ingredients proceeding to his home where we cooked, dined and enjoyed the process of making a wonderful meal. The vibe was so friendly, casual such as 6 friends getting together to prepare and enjoy some good food. Highly recommend this Chef and this experience.


Had a great time and Chef Francisco was very engaging and personable. Very attentive to his guests needs. Appreciated the Farmers Market pre experience before we cooked. Highly recommend this Chef. Food was outstanding. Super healthy, fresh and organic.


An amazing experience!


Great experience, my fiancé was so surprised and we really loved the farmers market tour!


This guyis great!


It was a fun way to celebrate my birthday, THANK YOU, Julie!


Chef Francesco is very entertaining and the visit to the Farmers Market was a very generous addition to the cooking experience!


Very much enjoyed the hospitality, conversation and of course the excellent cooking. Thank you for sharing your culinary talents.
Reviews guests left for other experiences with Chef Francesco


The atmosphere was cozy; however, the experience was not worth the expense. I traveled a great distance with my guests to participate in what we thought would be a real cooking class. We did not cook at all, we just wore aprons for no reason. We just listened and watched the chef cook. The food that was cooked was minimal, more like sample bites than actual meals, the pesto gnocchi tasted like grass shavings. I talked to other guests who were eager to leave to buy a real meal. I would not recommend this to anyone who wants to experience a cooking class because it is far from a cooking class. If they want to talk to strangers and eat bites of food perhaps but make sure you get a real meal afterward.


My husband and I had a wonderful, hands-on, Italian cooking experience with Chef Francesco. We arrived at his home, nestled in the Golden Hills neighborhood, and was warmly greeted by Chef Francesco and his Sous Chef. We started with a cheese, salami, olive and pita bread appetizers served with a glass of wine. Chef Francesco proceeded to tell us about the dishes we were about to make, including home made raviolis stuffed with Ricotta cheese, spinach and grated Parmesan cheese topped with melted butter and sage. The second pasta dish was homemade pappardelle served with freshly made tomato and basil sauce. The whole cooking experience was about 3 and ½ hours and gave us plenty of time to participate in the preparation and cooking process. We were able to pick up some great tips on how to make simple but very tasty pasta dishes from fresh ingredients. We found Chef Francesco and his Sous Chef to be very warm, light hearted and engaging. Chef Francesco was very knowledgeable and wiling to answer all questions. I would definitely recommend Chef Francesco's Pasta Fresca Workshop cooking class to anyone interested in Italian cooking.


My husband and I really enjoyed ourselves. Chef Francesco is a fun and energetic teacher, and made our night memorable. His home is the perfect setting for a great night of socializing and eating authentic Italian food. Thank you Chef!!


We had a wonderful time at the Pasta Fresca class with Chef Francesco. The environment was very comfortable and he made you feel right at home. We enjoyed learning how to make ravioli and tagliatelle pasta, and the food was delicious! Would highly recommend for anyone who is looking for a different and memorable experience, especially for a date night! Thank you so much sharing your knowledge and hospitality Chef Francesco!


Had such a great night with Francesco. Great food and conversation. His place was Gorgeous and the recipes well thought out and seasonal. Can't wait to visit again and take another class! - Christina


Highlight of my trip! -Ariel


My boyfriend and I did the "Seafood Lovers Unite" with Chef Francesco, and had a WONDERFUL time! It was definitely more than a dinner, it was an experience. He took us through multiple courses with fresh Italian ingredients and rich flavors, paired with wines. His house is lovely and a great space for entertaining, and he went above and beyond to deliver an authentic evening. It was not as much of a "class" as we anticipated, more of a "dining experience", but we had a great time and would definitely do a supper club or an event with Francesco and his staff again. Thank you, Chef!


A great experience! So much fun and the most amazing hosts!


What a wonderful night! My daughter and I had such a great experience learning and cooking with Chef Francesco. He is a delightful host and has such a lovely home. The food and drinks were fabulous. The hosts adorable. I would recommend this to friends, girls night out, couples, parents visiting in town, or other small groups looking for an evening of hands on, delicious fun!


This was a fantastic night. The cooking class was a birthday gift for a friend who is interested in adventuring into vegan cuisine. The dishes served were delicious and taught to be easily recreated back in our own kitchen. Chef Francesco and Adisa were warm, welcoming, and full of knowledge. I would highly recommend booking an event with Chef Francesco/Adisa.


I took my girlfriend to the Pasta Fresca class led by Chef Francesco and Chef Adisa. It was an amazing experience! First off, the ambiance of Chef Francesco's house was not only perfect for a romantic evening, but also an exciting and fun night! The pasta we made was some of the most delicious homemade ravioli and spaghetti we have ever tried. We used only high quality ingredients mainly imported from Italy and Chef Francesco was able to enlighten us about the history of the ingredients we were using. Both Chef Francesco and Chef Adisa had warm and charismatic personalities - there was never a dull moment during the night. I would highly recommend Chef Francesco for your Cozymeal experience!


My girlfriend and I had an awesome time last night with Chef Francesco. We ended up learning so much about the ingredients and preparation steps. The pasta was delicious! Already planning on joining Chef Francesco again for another experience!!


Chef Francesco was ill and he asked his sous chef Silvia to substitute him. She was very welcoming and sweet. We had a wonderful time cooking and chatting about food and Italy. She obviously loves what she does. She made every effort to make our experience memorable and even went beyond the set menu and shared her Italian sweets with us.


My wife and I visited San Diego for our 34th anniversary and I was looking for something unique to do, so I took a chance and booked the Pasta Fresca Class with Chef Francesco. I really didn't know what to expect and I've got to say that we were blown away by the experience. Chef Francesca was super knowledgeable and we learned so much in a short amount of time. The food was delicious and his home was very inviting. This experience turned out to be the highlight of our trip. I highly recommend this experience for anyone looking for a unique and fun thing to do.


What an amazing experience! My girlfriend and I went there expecting to learn how to cook pasta. What we left with was not just the knowledge of how to make pasta, but also learned about all the ingredients we used. We learned about italian culture and how they use the ingredients. I would highly recommend this experience to anyone. It was an extremely pleasant and enjoyable time.


Chef Francesco hosted six of us for our friend's bachelorette party. We learned so much and had a total blast. Chef Francesco was very funny and engaging. The food was incredible. We would highly recommend Cozymeal and Chef Francesco to anyone!


I surprised my fiance with the italian vegan cooking class hosted by the AMAZING Chef Francesco! The class took place in a cute craftsman style house in the heart of Golden Hill. Chef Francesco is not only a talented cook but such a fun host as well. I love what he had to share about shopping local produce and his take on cooking. He's truly passionate about what he does, from the taste to the presentation-- everything about the evening was absolute perfection! I definitely recommend this experience as a date, family, company team building, etc. You must give this a try! We will be back!


Chef Francesco was absoutely amazing! He made the experience so fun and easy. The food was phenomenal. I would recommend this experience to anyone!


Chef Francesco was very friendly and knowledgeable host and teacher. He made cooking lessons fun, creative, and interactive. You can really tell he is passionate about what he does and it reflects in the way that he cooks and teaches. I highly recommmend him.


Chef Francesco was such a great personality! He really got the group involved with the cooking process and did an excellent job of entertaining while educating.


Overall, this was a memorable experience. Chef Francesco made us feel right at home with his laid-back approach, sense of humor, and of course, the food, which was great. I would highly recommend this to anyone. My wife and I look forward to doing this again in the very near future. Thank you, Chef Francesco for a wonderful time.


My husband signed up for Chef Francescos "Seafood lovers unite" class, and the evening was so fun, memorable, and delicious. We learned new things, and made new friends. Also, the dishes we made together really transport you. Chef Francesco has a warm and fantastic energy, which made us feel right at home. It felt just like sharing a meal with really old friends. We left with warm hearts and happy stomachs. Highly recommend if you're looking for a casual, fun, and unique experience to share over some amazing food.


Chef Francesco was amazing!! My girlfriend loved the farmers market and learning about a few new tricks when making vegan food! Felt at home and apart of a family vs a big cooking class. Highly recommended!


It was a pleasure participating in this cooking class! We learned so much about cooking with new ingredients (particularly the sea urchin, or uni) and we loved meeting Francesco and Adisa. They were great instructors and hosts! Highly recommend this experience.


The experience was amazing, my daughter sister and I were very pleased with chef Francesco's guidance in our cooking experience. We were greeted with a beautiful presentation of array of vegetables spread out on a table homemade vegan gluten free bread, olives and wine. Every course we made was delicious and the hosts were wonderful and we had a beautiful dinner when we were done with cooking. I would return to have more classes with chef Francesco highly recommend him.


It was very enjoyable. Chef Francesco is entertaining and very nice. I do wish he had given us some recipes to take with us for the items we prepared.


We had a lot of fun with Chef Francesco. We learned some new techniques for making meatballs and eggplant. Our group enjoyed the evening very much.


Chef Francesco was amazing! He invited us into his home and treated us to a wonderful night of cooking lessons, laughter, great wine and beautifully cooked sustainable Italian dishes. Highly recommend him to all ages who have a love for cooking and food!


Chef Francesco exceeded expectations!! He gave great facts on the type of foods we were buying vs what is actually organic. He made it a group effort and his attention to detail was spot on. Great conversationalist and perfect Chef! 10/10 would highly recommend!!


I bought the vegan Italian experience for my friends as a late Christmas present. Chef Francesco was very knowledgeable about local produce and educated us on what real, organic produce should look like, and what ingredients we should keep in our kitchen and what to toss out. He was very welcoming and easy to talk to. He humored us, and entertained us with stories about his travels and people he's come across. This was such a wonderful and intimate experience. I look forward to other lessons from him in the future.


I bought my parents this as a gift and they absolutely loved it! They raved about Francesco's extraordinary cooking and how knowledgeable he is. This was a great way to share the joy of vegan cooking with my parents. They said they had so much fun, they didn't want it to end.


Chef Francesco give the whole experience. Can't think of a better date night with the wife.


Excellent. The food was delicious and Chef Francisco taught us a lot about Italian cuisine as well as knowing the source where our food comes from. It was more like a family dinner and none of us wanted to leave because we were having such a wonderful time! Highly recommend.


Wow, what an amazing experience! This was more than just a cooking class - it was a culinary and cultural journey into Italian food. And Chef Francesco is more than just an incredible chef - he's a passionate and enthusiastic teacher and storyteller. His love for Italian cooking is contagious and his warm and welcoming home is reminiscent of the old country. As for the food, it's the best I've had outside of Italy! The ingredients are either locally sourced or straight off the boat from Italy, making it incredibly fresh and authentic. I bought this class as a gift for my wife and I and would absolutely recommend it to couples, families, friends, and co-workers as a bonding experience. We'll definitely be doing this again!


Fantastic! Good food is as much about the story and experience as it is about the taste. Chef Francesco did a wonderful job of educating us about the story of our food and how to enjoy it with all of our senses. I highly recommend any of Chef Francesco's experiences. He welcomed us into his home for an amazing evening of food and conversation. It was an experience that I truly value.


Amazing!!! We loved experiencing San Diego with locals! I've never tasted Italian food this good, and I'm excited to try everything I learned in my own kitchen! I felt so welcomed and at ease as soon as I walked in the door! It was truly a once-in-a-lifetime experience that I will always treasure!
Reviews Chef Francesco received outside of Cozymeal


Chef Francesco was very personable and knowlegeble. He was entertaining and explained everything in a very clear way. His dishes were outstanding! A true taste of Italy!
Other Cooking Class Experiences you may like
Can be used for any experience or cookware
Meet your chef
---
Growing up in Italy, Chef Francesco's life has always revolved around cooking. He's been playing in the kitchen since he can remember, inventing new dishes and learning from his grandparents. He was able to gain a knowledge of seasonal, fresh food as well as fashion his strong belief that food is the ultimate human connector. His imaginative, interactive cooking classes are designed to craft memorable food experiences evoking unforgettable emotions and creating strong memories.
Flexible booking: Cancel or reschedule this event's reservation for free up to 48 hours before the event.
This experience is not refundable as it includes a meal kit.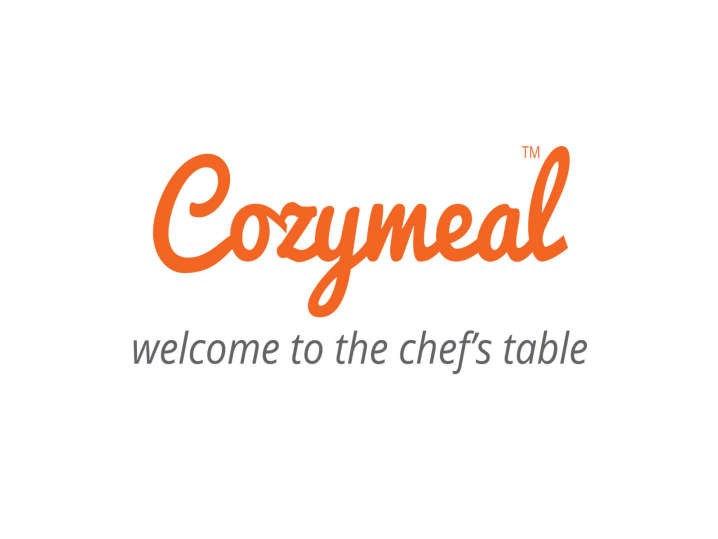 This website uses cookies to enhance user experience and to analyze performance and traffic on our website.
We also share information about your use of our site with our social media, advertising and analytics partners.
This website uses cookies to enhance user experience and to analyze performance and traffic on our website. We also share information about your use of our site with our social media, advertising and analytics partners.
Accept