Cooking Class - Seasonal Italian Cooking
Cooking Class - Seasonal Italian Cooking
125 reviews
125 reviews
Share Event

Learn how to make the most of the season's finest ingredients with an Italian twist.
This cooking class highlights the best local, seasonal produce on offer using classic Italian cooking techniques. Chef Michael will be your guide through this flavorful menu of Italian country garden favorites.

First, learn how to grill asparagus for a refined salad dotted with juicy oranges, hazelnuts and shaved Parmesan, and how to cook chicken in Italian wine, crusted with fennel and served up with baby carrots, garlic and spinach. To complete your culinary lesson, Chef Michael will walk you through the steps to create an elegant pear and pistachio tart.

Guests are welcome to bring wine and beer to enjoy during the class.
Grilled Asparagus and Shaved Parmesan Salad
With oranges and hazelnuts
Fennel-Crusted Chicken
With roasted baby carrots, garlic spinach and vincotto
Pistachio Pear Tart
Most dietary restrictions can be accommodated if noted prior to the event. Please mention this in the message field when you submit your booking request as adjustments to recipes cannot be made during class.
Minimum Guests

2

Maximum Guests

10

Meal Courses

3

Event Duration

3 hours

Labels

Baking, Beginner, Date Night, Group, Holiday, Italian
Reviews guests left for this experience


Food was great, Michael was great! We'll do this again.


FUN, FUN, FUN! Great cooking class in NYC. If you are looking for a fun, delicious and educational cooking class in NYC, I would definitely recommend Cozymeal's Chef Michael. Thank you Cozymeal & Chef Michael.


Chef Michael is a great instructor of Italian cuisine. His class focused on technique which I loved because we learned how to perfectly cook pasta and fish. The risotto was a standout for me with its rich and vibrant color and warming and delicious flavors. 
Reviews guests left for other experiences with Chef Michael


Wonderful and fun experience! Michael was great and very informative and the food was delicious. Highly recommended.


Great time! Great menu, delicious. Lots of laughs and fun.


We enjoyed the class. The food was good and Chef Michael was an excellent teacher.


Fantastic class, delicious food


We had such an amazing time! Chef Michael was incredible and the food was delicious! Highly recommend - we learned a ton and had a great meal. The perfect date night!


What an amazing experience!! Chef Michael was so fun and offered great tips and tricks to apply at home cooking. Can't wait to take another class!


Thank you Chef Michael for an awesome experience. My team enjoyed themselves collectively and they would definitely like to do this activity again.


We booked this for a team building event and had an amazing time! Chef Michael was a great teacher, made sure everyone was involved, and most importantly, made sure we all had fun doing it!


Chef was accommodating to dietary needs. My party and I enjoyed the experience. Wish it was a little longer but over all good. I thought there was going to be more hands on or techniques for everything, but instead, everyone did a little bit of everything. So instead of me learning how brown the chicken should be, I was cutting up apples instead. I wish the food was warm by the time we ate it. (Wasn't as warm by the time we got to sit an eat) Good experience over all though!


My partner and I booked this class for a lunch date and it was a fun and informative experience. Chef Michael taught us knife skills, and let us handle all the cooking hands on so we can actually learn. Definitely book this class if you want a new and interesting experience for a date or hangout.


Chef Michael was a great host for the class. He took the time to explain the reasoning behind everything instead of just telling us what to do. All the food we made was absolutely delicious! Would definitely return for a class and highly recommend the experience to others!


My fiancé and I celebrated our anniversary with chef Michael. It was so much fun and interactive! Food came out great and we took home some new tips :) thanks Chef Michael for the experience! 10/10 recommend!


Chef Michael is very knowledgeable and his enormous WW experiences make the cooking class very enjoyable. Great cooking recommendations. The food turn out great. Definitely, we will be back.. Lindsay and G. (SC)


Chef Michael created an amazing anniversary experience for my wife & I. Highly recommend!


Great chef!


Michael Zhang
26 Jul 2023
Fantastic experience!


Great class! Thank you, Chef Michael.


Chef Michael runs a great class: everyone gets involved and he excels at managing the resulting kitchen chaos.


My boyfriend and I had a fantastic time learning how to cook with Chef Michael. It was a lot of fun making pasta from scratch, and the recipes were so delicious -- it was clear there was a lot of thought put into the menu. Chef brought all the ingredients we needed, and as long as you have pots and plates, you should be all set. Chef Michael is also fun and easy to talk to. A great experience all around. Would highly recommend!


Chef Michael was awesome! What a great experience he provided to myself and my boyfriend. It was truly a HANDS ON cooking class and both myself and my bf did everything from beginning to end, which is exactly what I was looking for. The food was amazing and he was wonderful. HIGHLY RECOMMEND!


Chef Michael was amazing! My daughter and husband loved the class. He made it interesting, informative, and fun - and they made a fabulous lunch, as well as learning a ton of knife skills. Thank you Chef for an incredible class!


Michael offers a fun, stress-free cooking experience that I fully recommend! His experience, stories and patience are much appreciated. The meal is great and he gives you ideas on how to substitute ingredients with the learned techniques for future meals.


Michael really knew his stuff, and the meal we made was delicious. Would totally take again!


My wife and I took the classic french cooking class with Chef Michael in NYC. He was an excellent chef, very kind and patient with new learners. It was our 1st anniversary together and Chef Michael made our day very special. He is very knowledgeable in cooking from his experiences around the world and he knows a lot about healthy eating. Highly recommend Chef Michael for everyone.


This class was incredible. My boyfriend and I came as a surprise for his birthday, and he loved it. We had so much fun handmaking pasta and learning different cooking techniques throughout the night. Chef Michael even played some nice jazz to add to the ambiance. We had a truly wonderful time and will definitely be back!


Amazing experience - brought my family for my moms bday n everyone loved it - Chef Michael was great!


Chef Michael was an absolute joy to work with. He made his class enjoyable. You can tell his love for creating dishes and teaching his techniques. A wonderful class with an excellent chef.


Chef Michael was incredible! We attended as team bonding activity with 10 people from our company and we had the best time! We learned a lot and the food we made was delicious. The chefs even made us fresh warm macaroons to snack on while we prepared our meal. I would 110% recommend this class to anyone looking for a fun night of learning to cook and eating delicious food!


This was a great class. Chef Michael is excellent. He is both easy going and professional. We had so much fun and learned a lot too.


Went to New York for the US Open and just happened to add on a personal cooking experience with Chef Michael. Left New York blown away by the cooking experience and was definitely the highlight of the trip. My date and I were the only individuals to sign up for the Taste of Southern Italy class, which made it even more intimate. Chef Michael treated us to an evening full of Jazz music while offering up his personal experiences, tricks of the trade, and brilliant cooking methods. I am by no means a cook; however, my date loves to cook and had numerous questions that Chef Michael was more than happy/pleased to answer. It's not possible to 'geek out' enough in front of him, he takes everything in stride. He offered tips/corrections/food safety that was done in a non-condescending way making you feel completely at ease while in a professional kitchen, which can be intimidating. Everything was made from scratch, including the pasta (so ignore previous reviews that suggest otherwise). He personally made sure each of the wine glasses were topped off throughout the evening. The meal itself was incredibly flavorful. I honestly couldn't believe I had just prepared and cooked the meal I was eating, it was that good. When the meal was over, and Chef Michael had cleaned up all of the messes/dishes, he continued to chat it up and encouraged us to stick around as long as we liked. When he states he does this for the personal experiences and interactions, he truly means it. Cooking with Chef Michael is highly recommended.


From the moment we arrived, Chef Michael created an unbelievable experience. Hands on in a professional kitchen down to dicing ingredients yourself, plating techniques and an open book of knowledge from world wide experiences. Showed how enjoyable cooking really can be and not sure how you can find a better all around evening.


Had a fellow foodie/home chef visiting from Australia so we decided a NYC cooking class would be great. We were in for a treat it was just the two of us in the class. Chef Michael was incredible, clearly knowledgeable and passionate about sharing his love and experience with food from the world over. A very hands on class and we did everything (prepping and cooking) with a keen focus on honing technique under the skilled guidance of Chef Michael. Consider the 5 Star rating 'Michelin' Stars - best class I have taken and won't be the last of Chef Michael's - that's for sure!


It was such an amazing class! Learned so much from Chef Michael and he was very open to answering all of our questions. Highly recommend this course and great for birthday celebrations :)


Chef Michael was phenomenal. You could really tell just how experienced he was. He made sure we understood technique while he taught us and it wasn't overwhelming at all. He tested our knowledge in a very casual way and made it very easy to learn with him! It was a great time. I had an amazing first experience as this was my very first cooking class with CozyMeal. I will definitely be booking him again.


Chef Michael was so patient and his explanations were concise and clear. My teenagers had a great time and left with more confidence to bring to the kitchen!


Thoroughly enjoyable experience filled with good food, knowledgeable learning experience and chef's tips on various techniques. Cannot waitvto try another cuisine!


Chef Michael provided a great experience! My date and I were lucky enough to have a private session which was a great chance for us to ask Michael a ton of questions on his cooking experience and travelling in general. We are excited to practice the techniques he taught us in making the meal, especially the delicious risotto. We can't wait to come back for another class!


Chef Michael was fabulous!! We had a private class with him with just 2 people and it was a wonderful experience. I truly felt like I was learning techniques from him and he treats you like a real chef. Better than any cooking class I've attended in New York - what an experience! THANK YOU Chef Michael!!


Very personal, fun learning experience. The chef made sure he geared the experience based on our comfort in the kitchen! Highly recommend! Will do again other classes!


Had an incredible time with Chef Michael. Learned to make a delicious meal that I look forward to cook for family and friends. Chef Michael was really nice and super knowledgeable and I would definitely recommend to anyone.


Chef Michael was a great teacher and we had a lovely experience. He did a terrific job of guiding us while we cooked and demonstrating good technique. We had a very positive experience and recommend taking his classes!


Chef Michael is the real deal - all hands on, great learning, awesome food. Heather and I loved it. Small class of 4 so we learned a ton. And the food, did I say it was delish? Well, it was. Would take another class with Chef Michael. Great guy. Knows his stuff and conveys it really well. Great evening.


Fabulous and very unique experience. My husband and I ended up having a private class. Chef Michael taught us a ton and the food was delicious. Highly recommended experience.


I took my fiancee for her birthday and we had a really fun and memorable time with Chef Michael for his Greek cooking class. He's got loads of worldly cooking experience and really knows his stuff! We learned a nice variety of cooking techniques, from simple veggie prep to grilling fish and even baking filo dough. As a couple that cooks semi regularly at home, we felt like this was a perfect skill level for the class. He's really thoughtful and you can tell he absolutely loves doing this, which shows in his enthusiasm. He was happy to answer any amount of questions and our whole group had a really great experience. Would absolutely do more classes with Chef Michael/Cozymeal in the future!


We had such a blast learning how to make Greek food. Chef Michael made us feel so comfortable, and I felt a strong sense of confidence by the end of the class! Such a unique experience. We will def back. Thank you!!


Wonderful experience!


It was really a fantastic course. It exceeded my already high expectations. I was really impressed by the Chef's knowledge and ability to teach and explain to people who never cook(like myself). I came here for me and my girlfriend's anniversary and had a really lovely time. The chef was super professional and was very nice, well mannered and accommodating. Thank you chef Michael. We will definitely be taking another one of your courses in the future.


Chef Michael was truly a special treat and a great guy. Not only did he show us how to cook. He also gave us inside tips on how to make food taste extraordinary. I highly recommend his classes.


Thanks to Chef Michael, we had a great time and learned a lot. I'm going to show off my risotto making skills as soon as I get a chance. Super fun time.


It was such a wonderful experience for me. Chef Michael was awesome and I had a memorable experience while learning a LOT. The class was well worth the money. Please continue offering these classes!


Chef Michael was very knowledgable and friendly, he shared cooking tips with us. It was a fun session and I would definitely recommend his classes to anyone interested.


We had a great evening cooking with Chef Michael! We made a delicious golden beet salad, kale and bacon risotto and a ricotta with honey and fruit dessert. The food was fantastic and we got to cook in the kitchen of a restaurant currently under renovation. Chef Michael was a great teacher and it was very fun to hear about his experiences cooking around the world. We loved taking this class and would absolutely recommend it!


Super fun and knowledgeable! Made my birthday one to remember. Great cooking and meal prep tips.


We had a great time and great experience. Chef Michael was awesome. Would recommend it to everyone.


Chef Michael was great! We had a fun time, learned some new skills, and had a fantastic meal.


Chef Michael was fun, organized and a great teacher!!!


What an awesome fun experience for my 30th birthday. The menu was fantastic and I really learned so much. I'm sure chef MIchael didn't know 8 women were about to walk in and cook in full glam and heels but we had the best time. Thank you so much! Will certainly do again in the future.


Great class in a weird location!!


Chef Michael was fantastic! The meal was amazing; his instructions and explanations were on point. He made everyone comfortable and confident. Loved the entire experience and I would highly recommend Chef Michael and the experience to all.


Chef Michael was totally excellent and was very informative about the types and foods and preparations. He made the class fun and we learned a lot.


Our night with Chef Michael was great. He demonstrated every step along the way and was very attentive. The menu he put together was amazing. Overall it was a great night and we are looking forward to doing it again.


Excellent chef


It was time well spent! Laughter and fun is etched in my memory when I think about our Greek cooking class. Very good tips as to how to prepare our meals and Chef Mike had a great personality to match! The next time I'm in NYC I would consider participating again!


Our evening was very fun! Chef Michael explained everything very well and the menu was delicious!!


Amazing time. Baked a cake for my wife's birthday. Food was great learned some stuff. I would recommend to ANYONE.


Great experience, lovely Chef Michael thought us how to cook pasta from the scratch, which was amazing. Food was so delicious, I will definitely do it again. Recommend 100%


Great chef and experience!


BenjaminD42M6VYMZQGC
15 Apr 2018
Chef Michael is a matter of his craft. He was great teacher and allowed us to find our own style while also learning his tried and true technique. Setting was fantastic and pace was just right. My wife and I highly recommend Chef Michael!


We had a great time at the class! At first, we were a little skeptical because it was in an unfamiliar area in a closed restaurant. Chef Michael met us outside and led us to the kitchen, where everything was laid out perfectly. We brought wine, and he had glasses ready and poured it for us before we got started. He also offered us delicious cookies before we began. Then, we started cooking! We each made our own dish for each course, and Chef Michael was helpful but not too overbearing at all. The cooking seemed to go by very quickly because Chef Michael timed it all so well. He was also very fun to talk to about his travels, things he cooks, and favorite restaurants in the city. Then, we ate. The food was DELICIOUS! And it was very cool to sit and eat in a restaurant being renovated - it felt very exclusive and cool. Chef Michael did not rush us and he did all the clean up while we ate. It was overall a great experience and surpassed my expectations. Much more fun than a typical cooking class and very hands on.


Really fun class and yummy food!!


It was a fantastic experience chef Michael was great and he was so patient with us. I can't belive we had such a fantastic meal he really I a genius to work with such rookies thanks again chef Michael Eugene and Siobhan


Chef Michael was great. We ended up having the venue to ourselves! We brought wine, talked, laughed. He was knowledgeable, explained everything and it was easy to prepare the meal.


Amazing. Great guy. Great chef. Highly recommend


Chef Michael was extremely knowledgeable and did an amazing job managing 4 couples and getting us through a three-course meal in an hour and 45 minutes! He even had macaroons for us at the beginning, which I thought was a considerate gesture. The only reason I give this a 4 rather than a 5 was that I felt a little rushed and like he wanted us to leave at the end. I personally did not like the salad that we created but that may be just my preference. Over all, I had a great time and felt that it was worth every penny spent. The conversation with the other couples there was great, and I would recommend this to anybody looking for a neat experience in New York.


We had a WONDERFUL experience learning from Chef Michael. He was professional, patient, and enthusiastic about his craft. We've all been to several cooking classes and kept saying how unique, personal, and relaxed this cooking class felt. Our food was delicious and we came home happy and full. The flavors were rich and the recipes were new to us but also not unbelievable technical - we all felt like we'd be able to replicate the recipes at home which was a great takeaway from this evening, too! We highly recommend this experience!!!


I had this class with my girlfriend, it was amazing. Chef Michael is so nice and passionate about cooking and teaching. We had a lot of fun and it was delicious. I reallt recommand this class!!


Chef Michael gave my girlfriend and I a great, memorable experience. Both my girlfriend and I are semi-experienced cooks and Chef Michael still offered us many new tips and techniques for quick but delicious dishes. He was very personable and spoke with us after we completed dinner and olive oil, wine, and various cuisines around the world. Highly highly recommend.


My friend and I really liked it.


Such a great experience! 10/10 recommend.


We had a great time learning Spanish cooking with Chef Michael! The dishes were easy to prepare and very delicious. We also got some good tips on cooking techniques and knife skills. As an added bonus, a pastry chef was in the same kitchen as where we were having the class and surprised us with fresh bread, croissants, and truffles. He even made my fiancee a birthday cake!


Awesome chef. Awesome lessons. Made cooking so fun!! Chef Michel is so damn good.


What a wonderful experience. I truly enjoyed working with chef Michael. He answered so many questions but didn't make me feel worried about my skill level for a minute. We had a small group (2 couples), which was awesome. We made a delicious meal and broadened my horizon in terms of foods to cook with. I would recommend this for a date night or if you just want to learn more about cooking!


It was great! We had wonderful time with Chef Michael. Class was organized in "currently closed" under renovation restaurant in professional kitchen. I loved that we weren't split in groups and there were plenty to do and learn. Menu was easy, but delicious.


A special experience. Michael is a fantastic host, open to share his vast knowledge. We had a great time and of course the food was delicious.


It was a great experience. We will definitely do it again.


Wonderful chef, great food very knowledgeable and intimate. Best with friends and couples.


Had an awesome time with Chef Michael ! Atmosphere was great, food was amazing and it was a fun experience for my date and I. I would definitely come back for anymore classes Chef Michael teaches .


We had the absolute BEST time cooking with Chef Michael! He was so knowledgeable and taught us so much about the food we were cooking, where it comes from, and how to best prepare it. He also taught some pretty cool knife skills (one of our favorite parts, haha! ). And the FOOD, so delicious ! We definitely ran to the market soon after to buy some of the new things we tried. Cooking with Chef Michael was a SUPERB time, we definitely recommend it !


We had the absolute best time with Chef Michael! He took us through the dishes step by step and taught us so much about the food we were preparing, and some cool knive skills ! The food was DELICIOUS! We would definitely take his class again.


Had a great time taking Chef Michael cooking class! Definitely a good experience being able to cook in a commercial kitchen then enjoy the fruits of your labor within the restaurant. He keeps it simple so you can follow on your own at home...we've already recreated these dishes at home twice just a week after!


Fun experience- great menu and great company! Super cool location. Not a ton of "teaching" or skills shared by Chef Michael unless you asked- still a very nice and fun teacher!


Chef Michael was an amazing teacher and even worked with us very much to accommodate our schedule


Very personable. Absolutely made our meal. Thank you Chef Michael!


Chef Michael hosted a terrific evening-definitely recommend his cooking class


Great instruction from a really fun Chef! Exceeded expectations!


My husband and I really enjoyed our class with Chef Michael! We received this class as a gift and were unsure what to expect but Chef Michael turned it into an awesome experience. He taught us techniques to use at home and all the food came out delicious. We would highly recommend his courses to anyone looking to gain a little culinary knowledge or just to have a fun night out.


Had a great experience he was the bomb diggity .. Definitely something you want to do if you just want to have some fun and do something different not the usual .. he was a great host, it felt like we were VIPs


Chef Michael was excellent! I highly recommend taking a cooking course with him.


Dinner with Michael was lovely, he was hands on, approachable and easy to work with. I would happily recommend Chef Michael to anyone who was interested in a fuss free evening of fun!


Chef Michael was first rate. He was extremely knowledgeable and was an excellent instructor. He was gracious and engaging. The entire experience was extremely enjoyable. The meal was delicious! I'm inspired to try the recipes on my own at home. Kudos to the Top Chef!!


Fun experience! Enjoyed the interaction w/Michael and learned new techniques and recipes that I will use at home! Loved it!


We had such a good time with Chef Michael! He was such a good teacher and the food was amazing, we were talking about the tart the entire rest of the day! Can't wait to recreate this meal at home.


It was a wonderful experience! 23 had the restaurant by ourselves, learnedly a lot and had so much fun preparing and enjoying our meal! Thank youuu!


My team and I had a great class experience with Michael. He was instructive, welcoming and made the class fun! Would highly recommend to others. Thanks Michael!


It was a wonderful time and experience.


Chef Michael was very patient and taught us great tips to use in the kitchen. I had a great time learning and cooking with chef Michael . He's very laid back and funny and will make the class better. I would take another class with him again


We had such a great time with Chef Michael, he was very educational and fun. He did a great job of walking us through each step and answering all of our questions.


Chef Michael was patient and enthusiast. He took us through the paces and we made a wonderful meal together. The night was filled with laughter and learning. Cozymeal made it easy to contact us. Chef Michael made it easy to learn and enjoy. I would definitely do this again!


We came with a group of 8 people. While we all had a nice time, and chef Michael was very kind and welcoming, the learning experience was a bit of a disappointment. One menu item consisted of caprese, which literally required us to chop a tomato, basil, and mozzarella. The main dish was a pasta with sausage and broccoli rabe. We thought we'd be handmaking the pasta. Instead we just poured store bought pasta in the pot. This felt more like a cook letting you help them in the kitchen versus an actual cooking class. Enjoyable experience, but hardly a lesson.


Chef Michael was wonderful. My boyfriend and I both had a wonderful time and everything tasted amazing.


Chef Michael is a knowledgeable and experienced cook. He taught us some useful tips and tricks for the kitchen and took the time to make the experience feel special and inviting. This was a fun birthday gift and the food turned out pretty well.


Chef Michael was a wonderful host and a great teacher. He is patience and willing to explain and answer any questions you might have. He loves to meet new people and share his experiences too! Awesome for date/couple nights out!


Had an excellent afternoon with Chef Michael. My girlfriend and I really enjoyed the experience and learned some really valuable information from his class. Highly recommend.


Loved the cooking class. Thank you Chef Michael!


Great cooking class with Cozymeal & Chef Michael in NYC. Highly recommended.


We really enjoyed the Italian cooking class with Chef Michael. He is a great teacher and I can recommend him to anyone who is interested in an Italian cooking class in NYC. Also, this class is a great idea as a date night or couples cooking class.


A perfect chef/host, Michael provided a fun night of cooking, eating and drinking. This is a great idea for a date, entertaining clients or just a fun night with friends. I will definitely be using Cozymeal and chef Michael again.


Chef Michael was awesome, he was there for each step of the process to make sure we understood everything we were doing. Would definitely recommend a friend to take a class with him!
Reviews Chef Michael received outside of Cozymeal








$ 119 Per person
all-inclusive: 3-hour class, 3-course meal and taxes.
---
Can be used for any experience or cookware
Meet your chef
---
With nearly three decades of cooking experience in New York City and stints at three Michelin-starred restaurants in Europe, it's safe to say that Chef Michael is one culinary artist with an enormous amount of knowledge to share. Learn new cooking techniques and broaden your culinary horizons with Chef Michael, whose culinary expertise spans the globe.
Other Cooking Class Experiences you may like
Flexible booking: Cancel or reschedule this event's reservation for free up to 48 hours before the event.
This experience is not refundable as it includes a meal kit.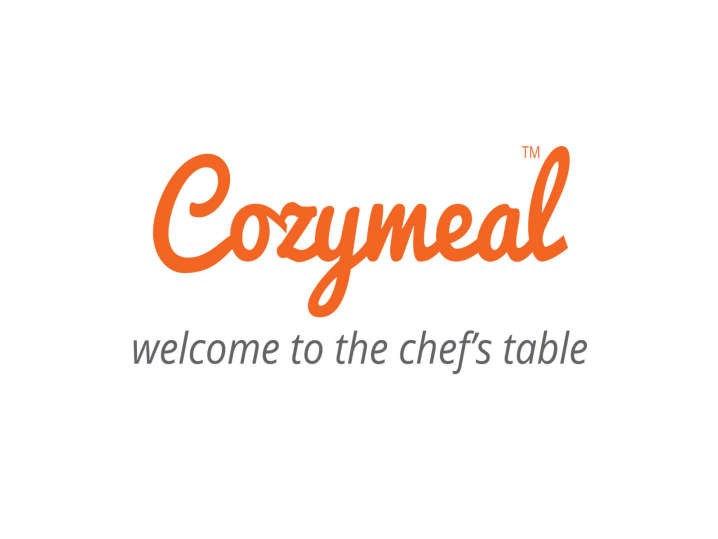 This website uses cookies to enhance user experience and to analyze performance and traffic on our website.
We also share information about your use of our site with our social media, advertising and analytics partners.
This website uses cookies to enhance user experience and to analyze performance and traffic on our website. We also share information about your use of our site with our social media, advertising and analytics partners.
Accept