Cooking Class - Braised Salmon: A Three-Course Meal
Cooking Class - Braised Salmon: A Three-Course Meal
113 reviews
113 reviews
COVID-19 protocols this chef will implement are:

Chef Wearing a Mask (Upon Request)

Social Distancing Friendly
Learn to recreate a simple but elegant salmon dinner with professional French chef Pierre.
Chef Pierre will teach you how to professionally prepare a three-course meal that is sure to wow friends and family. Learn how to properly prepare fish and flip crepes with an experienced chef.

Chef Pierre's refined dining menu is sure to become one of your new cooking favorites. Learn to make caesar salad from scratch, topped with homemade croutons. Chef Pierre instructs guests on preparing and cooking a wild Atlantic salmon with sauteed leeks in an orange citrus glaze. For dessert, master the art of making the perfect French crepe, served with fresh berries.

Guests are welcome to bring wine and beer to enjoy during the class.
Amuse Bouche
Caesar Salad
With homemade croutons
Braised Wild Atlantic Salmon
With sautéed leeks and orange citrus glaze
Homemade Crepes
With wild berries
Most dietary restrictions can be accommodated if noted prior to the event. Please mention this in the message field when you submit your booking request as adjustments to recipes cannot be made during class.
Minimum Guests

2

Maximum Guests

4

Meal Courses

4

Event Duration

2 hours

Labels

Couples, French, Gourmet, Pescatarian
Reviews guests left for this experience


It was real fun learning experience! Enjoyed every minute and every bite. Thanks, Chef Pierre! I never thought such delicious meals can be prepared in such a short time!


Chef Pierre Arden Corazzini is an excellent, experienced, fun and friendly chef. The 3 course meal that he taught and helped us to prepare was simple, flavorful and delicious. We will be taking the tasty recipes home with us. Thank you Chef Pierre! Happy surfing!


Pierre shared his home, knowledge, and experiences with us to celebrate our anniversary. He has a wealth of culinary knowledge that he brings down to any level of experience. From such a simple recipe, we walked away with several notable tips. Beyond the actual lesson, Pierre shared his phenomenal experiences he's gathered throughout the years. He's the type of person you just want to sit back and listen to. Truly a memorable night-- a dinner and a show!
Reviews guests left for other experiences with Chef Pierre C.


Chef Pierre was fantastic and added a beautiful element to a birthday dinner


Food was good, but not stellar. Friendly and accommodating person but bragged incessantly about himself the entire time.


Chef Pierre and his assistant made my wife's surprise birthday dinner party the most memorable and special evening! The food was delicious but we were particularly impressed with how they served our guests (pouring for everyone throughout the evening and cleaning the table after each course) + how clean they left our kitchen! We will certainly be having Chef Pierre over again! Truly a special evening because we chose Chef Pierre :)


We already did Chef Pierre was amazing


Chef Pierre was great and super engaging. He made it incredibly fun and relaxed while we prepared the meal. Food was amazing and would highly recommend him! Thank you Chef Pierre!!


Dinner with Pierre C is a fully entertaining experience! However, BEWARE! The direction of the evening is largely dependent on YOU as well! If you're looking for a fantastically, wonderful evening filled with fun, food, and tidbits of knowledge and insights... have Pierre C over to your home! If you are expecting a flat-out detailed cooking class... this might not be what you're after. My suggestion... prepare for a fun night, jump in, and play!


Fantastic experience with Chef Pierre. Will definitely recommend this to my friends :)


There are a lot of great reviews so that's why I booked, but looking back now I realize how similar my experience was to Yeni, Gabriel, and Christina. I'm not sure if he was having an off night or if its a downward trend. I hate to put someone on blast like this, especially such a friendly kind-hearted guy, but I wish someone had warned me and spared me the embarrassment of hosting a party with Pierre at the cooking helm.


Really enjoyed having Chef Pierre in our home. He was friendly, happy to answer questions, and had some great stories to share. The chocolate cheesecake soufflé was the perfect ending to a delicious meal. And, to not have to clean up afterwards - what a treat!


That was a great experience . . .


When we booked CozyMeal, we honestly did know what to expect, and boy oh boy we were absolutely blown away by the experience Chef Pierre brought to our home. First off, aside from being a world-renowned chef who has worked with some of the most acclaimed chefs (including Alain Ducasse - yep, you read that right) and served some of the most high-profile people, he is genuinely passionate about food and you can tell he loves what he does. He was kind, personable, and patient in the kitchen as we helped prepare each dish. This particular menu was extraordinary and every bite was delicious. We learned how to make risotto the right way, and the crepes were spectacular. I would highly recommend booking Chef Pierre for a class or any event. He is so knowledgeable and I have no doubt he could make anything taste delicious. We feel truly blessed to have had this experience with him and will treasure the memory as well as everything we learned. Thank you Chef Pierre!


The group I booked Chef Pierre for found him unprofessional and boastful about his talents and the actual quality of his cooking skills leaving more to be desired given his qualifications. They found him to be a better storyteller than chef. I would not recommend him.


Simply amazing experience and above all expectations. Beyond the outstanding quality of Chef's culinary creations is the incredibly warm and charismatic interactions with his guests. Five stars quite honestly are not enough. Highly recommend.


Chef Pierre. He brought incredible energy, his cooking style is unique in the way he teaches you technique and recipes while making you laugh and enjoy the experience. Ask about walking the dog, best tip yet!


Chef Pierre was amazing and talented, and fun to have at our party! The food was perfect!


Amazing experience as always. Couldn't have been better.


Chef Pierre exceeded our expectations! He was so fun, knowledgeable and talented. We learned so much from his class and the food was incredible. Would definitely recommend!


We would like to discuss a refund for the event. That had to be one of the worse experiences our company and team have ever experienced. From the moment we arrived - we heard how bad the kitchen he was in was (which we have nothing to do with). It was at someones home - who BTW came home in the middle of our event. The Chef explains how to make pizzas and then tells everyone to dig in - not telling them to wash their hands - which made us wonder if he did. Our President of Sales had to suggest everyone wash their hands first. Pandemic or no pandemic, anyone that has ever worked in a kitchen knows this is a basic rule in the kitchen, especially when you are asking people to touch food that is being shared from one plate to the next. Then the pizzas were all raw - we literally had to stay in the kitchen and recook our own pizzas because he was taking them out - doughy and raw. As soon as he walked out to go to the other kitchen where he was doing salads, we put the pizzas back in. Lastly - the Souflee' was RAW! Two people, including myself who at it have stomach aches and hope to goodness we do not get salmonella from raw eggs! He saw how raw they were and put them back in (I have photos and video if you want to see it) and then called us back and they were done and they were just as raw. 90% of the team did not touch them as a result.


Pierre knows what he is doing - his pizza making class was a hit. He brought some of the best ingredients and after a short tutorial let us do most of the work - we shared some stories and learned along the way. He has been a ton of places/countries/kitchens and brings a ton of experience and stories to the evening. We really enjoyed the class / at-home experience.


Chef Pierre was fantastic. Friendly, knowledgeable, funny and the food was delicious.


Chef Pierre was great. He showed us how to make great food and was good company. Would love to have him at our home again.


Appreciated that he came early to set up. Delicious surprise salad that he made for us. Disappointments: we asked for rare steak and he made it medium/well done. No mushroom sauce for the steak either. He kept having us repeat the steps on how to make certain dishes & overall did not feel like the teaching portion was a welcoming environment as we felt he was arrogant.


He is great, and I learned a lot. I wish he wouldn't lean in so close when he talks, especially considering we are getting out of a pandemic. I also don't know if this is just part of his shtick, but he talks about himself and his past a lot. He really is good at what he does, but the stories got tiresome because they were all about how great he is. I wonder if that is just part of his entertainment? When he did talk about food and the science of food, that was awesome. I wish he had done more of that. He is very knowledgeable.


Here's the challenge - if I let you all know how awesome, amazing and fun our experience was with Chef Pierre, then it will make it that much harder for us to book him for the next time. But alas, I want him to be so busy that we have to fight schedules to get him again because I want artistes like him to thrive. So book him ! The food is delicious! He's the perfect balance of entertaining and educational. He comes prepared. You learn. You grow. And then, your waistline grows too. Be prepared for a delicious experience. Truly an elevated, enchanted experience with such a vibrant food and flavor journey. We will definitely be following up with more events with Chef Pierre because it is pure magic. I hope you all enjoy as greatly as we did!


Chef Pierre and his partner Elizabeth made our Father's Day brunch one for the record books! They arrived early, exceeded all expectations, were friendly and kind, and left our kitchen spotless. I wish they were here every day! Thank you, Chef!


Chef Pierre was a pro and made our dinner wonderful! He was prompt and worked around our other event plans. Dinner was lovely and he brought a few surprises to add to our experience. One diner had a dairy allergy and he made alternative plans for her. We'd definitely use Chef Pierre again for a special dinner!


Chef Pierre is an easy going, down to earth, fun, worldly, and incredibly talented chef! He is very professional and confident in his work. Throughout his life, he has cooked for so many renowned people around the globe. His food creations will have you wishing for more... Pierre, this is Taylor typing on Giselle's account. I would like to personally thank you for helping to make my 30th birthday truly spectacular and better than I could have ever imagined. It was so much fun having you at our apartment, getting to know you, and of course, enjoying your incredible cuisine!


Thank you for a great birthday dinner. We will see you again soon.


Chef Pierre was knowledgable, warm and helped my wife and I create an amazing dinner. Highly recommend!


Thank you Chef Pierre for a wonderful birthday evening. The food was spectacular, and you were so engaging with me and my family. It was a night to remember!


Obsessed with Chef Pierre ! Everything was so beyond perfect. My pajama brunch was tres chic and & everything Chef Pierre made was so delicious!! ????


This was a birthday gift for one our dear friends that loves everything French. She said this experience was beyond perfect, and loved the interaction with chef Pierre. Than you for making her day special.


Chef Pierre was great!


Perfect. Thank you


Chef Pierre is a true artist in the kitchen. He artfully brought different ingredients together and made an extravagant meal for my wife and I. Each dish was skillfully and meticulously prepared in our view. Chef Pierre explained the process as he crafted each dish. He demonstrated his techniques as the night progressed. Chef Pierre was an entertainer, an artist and a joy to have in our home. His dedication and his skills are a wonder to behold. Thank you from the bottom of our stomachs!!!


Chef Pierre was so professional, friendly and his food is AMAZING. Made my birthday so special


We had so much fun with Chef Pierre last night! He prepared the Seafood Feast for four of us and it was spectacular. He is a creative fabulous chef and totally entertaining. We loved our evening with him and would highly recommend him!


Amazing !! 5 stars all the way


Chef Pierre was very fun and entertaining while being educational! My fiancé and I had a great time with him. Only request would be to learn to make some of the dressings and sauces that he used—specifically the Caesar dressing. It was delicious and while when prompted he told me the ingredients, it would have been nice to learn that in lieu of croutons.


Excellent. Great food, great chef, great evening.


Awesome hands-on experience in pasta making!


Easy to work with! Easy to love! We will definitely be using Chef Pierre again!


Had a lovely time and learned alot.


Chef Pierre has extensive knowledge of different culinary techniques and cuisines. He's equipped with an impressive background that he brings to the table, including Michelin-star restaurant experience. His fresh lemon pasta, decadent dessert, and stuffed sliders were the highlight of the night! Great experience!


It's hard to decide which part of Chef Pierre's class is more enjoyable, the food or the company. An incredible chef and storyteller, he's happy to share his world travels and delicious food with you. We had so much fun hearing about his travels. And learned to make some incredible, unique recipes. I would highly recommend his experiences to everyone I know.


Chef Pierre prepared a world-class meal and shared wonderful stories.


Chef Pierre as always willingly shares his vast knowledge and delicious recipes. Simply amazing meal and lesson. We always walk away so grateful for our time together.


We had lots of fun, lots of delicious food and learned how to make pizza from scratch. An experience we can take with us and easily do at home. Chef Pierre C was amazing. Thank you for welcoming us into your home for a delightful evening.


Chef Pierre knows how to cook & made our class very enjoyable! My boyfriend and I both loved the entire experience and will definitely book again.


Today Jan. 30th, was our 2nd class with Chef Pierre. It gets better every time we go. We are a few ladies that love to cook and having the best chef in the world, I call him Dr. Chef Pierre. My name is Carolyn Canady, I picked him out of a bunch of chefs. I said looking at his picture, this guy look like he can really cook, and boy was I right. Today we made fetichini and ravioli from scratch. I thought being from Louisiana, I could burn, not true, as he teaches he explains what he's using and the correct pronunciation of each ingredients. Cooking with Cher Pierre makes you Happy, when your food taste good you're HAPPY, all you can say is um um good. When we left at the end of our class, we had already made plans for our 3rd class. Thank You Dr. Chef Pierre for such a wonderful experience and a Happy time in your home, that is how you make us feel, and that is why we Love You


What a fun night! Chef Pierre was welcoming, playful, and skillful in his technique. Each course was harmonious, and clever, delicious and attainable for the novice cook. Why not 5 stars? Chef, you must provide sparkling clean wine glasses and send us home with copies of your recipes! So take this class if you want to have a wonderful cooking experience!


I had a very fun time. Chef Pierre was very knowledgeable and engaging.


Our experience with Chef Pierre C was both instructive & enjoyable. The food was delicious & he explained each step very well. We really enjoyed the evening.


We had an amazing experience with Chef Pierre last night. Chef Pierre was an incredible chef. He taught us so much and his food was so delicious. Chef Pierre made the class so fun. We so enjoyed his humor and his cooking stories. I am so happy my friends got this gift for me for my birthday. I can't wait to try out his recipes. I highly recommend this fun and very informative cooking class.


We really enjoyed our day with Chef Pierre... The food and the experience was outstanding!!! Thank you again!!!


He was amazing and a very interesting man. He made something that seemed very intimidating to make very simple to understand and learn! I would love to take another class with him!


Chef Pierre went above and beyond our expectations. He was engaging, entertaining, sharing his vast experience as a professional chef. All of the dishes we prepared were absolutely delicious. A great experience for our family!


We were so honored to have had a world renowned Chef cook for us. Our cooking class was PHENOMENAL AND LOADS OF FUN because Chef Pierre cooks with such passion and love. I have been cooking all my life, but I learned quite a few techniques from him yesterday, especially regarding the use of herb flakes and infusion, both of which really enhance the bold flavors of a meal. Therefore, instead of overseasonIng everything (as so many of us in my culture do), I plan to use both these techniques from now on. I noticed also that all his ingredients and cooking steps were sequentially planned and organized, which resulted in coherence of the meal. ALL THE FOOD WAS ABSOLUTELY DELICIOUS! Every dish was my favorite. I plan to serve this meal to my family over the Holidays and of course, I will include his techniques (I just listed a few) in all my meals from now on. Yesterday's meal was an unforgettable, delectable, culinary journey


Today I had an experience of my life. Me and some friends booked a cooking class with Cozymeal, our teacher was Chef Pierre, I was so excited to get there and learn what I didn't know about ways to prepare your meals. I glad we had Pierre, this guy know how to cook anything, we learned process in French and English, he's funny too, my time with Pierre was well worth it.Thank You Chef, see you real soon me


I booked Chef Pierre's private chef experience for him to come to my home and cook for a group of 6 friends and we all had a blast. We easily booked the menu with a few clicks and the price included everything (ingredients, chef's time, clean-up, etc.). The chef showed up on time, prepared a fantastic menu (that we had customized for a few guests who did not eat meat / pork), the chef then served us and in the end cleaned up and left. What a fantastic experience! Looking forward to our next private chef experience with Chef Pierre!


Thank you so much ? what a beautiful experience??


I surprised my girlfriend for her birthday with chef Pierre's pasta making class. When we arrived we were kindly greeted and shown a cute table for the two of us. We weren't quite sure what to expect coming in, but the whole experience blew us both away. Chef Pierre was very kind and caring and really took the time to make sure we knew what we were doing and most of all having fun. It was a great class and an unforgettable experience. The food was all so unbelievably good and we learned some great techniques and new recipes to try at home! We'll definitely be taking another class with him in the future. Highly recommend


The best thing about this experience was the food! The food was amazing and it was fairly simple to prepare. You can learn to have a world class meal in your own home. Pierre is a great teacher and shows a lot of passion for what he does.


We had a great time and enjoyed our pizza from scratch with Chef Pierre. It's good class where you can learn new things but also not too complicated that you wouldn't be able to remember and do on your own. It was a perfect fit for us :)


Chef Pierre was awesome. Food was bomb. I will definitely do this again.


So fun and yummy!!! What a great outing with friends.


Excellent Pasta Cooking Class. I learned so much and the dinner was unforgettable!


Chef Pierre took us on an incredible culinary journey! His Michelin expertise, exceptional courses and stunning personality sure made this a night to remember forever! Highly recommend!


Chef Pierre was a lot of fun and he made sure we improved our cooking skills . Highly recommend#cozymeals


Such a great experience. Great energy and great food.


We originally scheduled the class for my boyfriend's birthday with Francesca in Santa Monica a month before the event. She cancelled on us last minute 4 days before the event so it was very disappointing and upsetting. I contacted Cozymeal and their team was very nice and professional and did a great job rescheduling us with Chef Pierre for similar time. We had a great time at chef Pierre's place and he was on time and taught us really well how to make the 4 course meal and especially the pasta was very good! There were a lot of food and his class was very interactive and fun! Chef Pierre kept talking to us the whole time and there was no dull moment. My boyfriend loved the experience. The Caesar salad was amazing and we really loved the 2 pastas and dessert that we made. It was a lot of fun and great learning experience! The only thing was I felt like the class was abit rushed since he had another class after us and we finished earlier at 2 hours instead of scheduled 2.5hours. It's understandable but I would just prefer next time the original chef don't cancel so we won't be squeezed into another class. Also I felt like he was trying to sell his catering and cooking business to us a bit too much. Other than that everything was great! Highly recommend to anyone who is interested in cooking class!


Highly recommend! My boyfriend and I were welcomed into Chef Pierre's home for his pizza making class. The class was educational, interactive, and most importantly - fun! We created a total of 3 pizzas (all delicious) and even had fresh dough to take home. No fancy oven or equipment needed, just a few basic ingredients and a whole lot of love! Chef Pierre is a renowned chef and his passion for cooking resonates in his food. During the class he shared hilarious stories of his travels, cooking ventures, and shared personal recipes. Because we were celebrating our anniversary, Chef Pierre even baked us a divine chocolate cake similar to "Granny's". All in all, we were promised a magical evening and Chef Pierre did not disappoint!


My husband booked Chef Pierre's "The Sole of a Fish" as a surprise for my birthday (although I think it was as much for him as for me). Chef Pierre entertained us with many stories from his experiences as a chef and culinary instructor while his hands on approach made the lesson both useful and enjoyable. The fish dish and the tarte tatin were delicious and looked just like the photos. Chef Pierre's skills as an instructor became evident when we attempted these dishes at home a few days later. They came out nearly as well as under Chef Pierre's direction.


I surprised my husband for his birthday with an intimate cooking class (Pasta making with a twist) .. and chef Pierre did not disappoint. He made it a fun and memorable experience! We made some really delicious pasta and croutons for our salad (which we are recreating at home now). He made cooking fun and approachable. We do a lot of cooking at home and this class made us feel more confident about being "home cooks." Thank you, Chef Pierre!


My friend and I took a cooking class with Pierre. He was interesting, engaging and well prepared for the class. The highlight of the class was learning to make risotto. It was delicious! He also answered all of our questions regarding the dishes we made and cooking in general. After the class, we copied recipes so that we could make the dishes at home. It was a fun afternoon!


Chef Pierre made our first Cozymeal experience a great one! He was really fun to learn from, and the food was delicious. Cozymeal's customer service was also great, as they helped me coordinate special scheduling with Chef Pierre for my anniversary.


What a fantastic experience! We booked Chef Pierre's "The sole of a fish" cooking class in Los Angeles and had him come to our place to provide us an in-home cooking class as a date night. Chef Pierre arrived on time with all the equipment and ingredients. He walked us through the existing courses and had us prepare some of them (under his guidance) and let us watch him prepare when we felt like just sitting behind and enjoying a cooking demonstration. The dishes were DELICIOUS and chef Pierre was an excellent instructor. In addition to being an excellent chef and instructor, he has several decades of experience working for some of the top Michelin-starred restaurants and cooking for some of the world's top celebrities. He often shares interested stories about his past which makes the whole experience even more entertaining. What a memorable evening! Thank you Chef Pierre!


Chef Pierre was awesome! My husband and I had a great birthday dinner last night in his kitchen. We cooked a delicious chicken, potatoes, ratatouille and risotto. The appetizers we made were wonderful and the chocolate cake heavenly. We would definitely recommend a cooking experience with him!


First off... I'm a extremely picky eater, so I had my doubts, but the roasted chicken and ratatouille that Chef Pierre cooked were outstanding. He was able to transport us through time with incredible stories of his experiences cooking for some of the worlds most prestigious people. Accompanied by his wit, he truely made Valentine's Day of 2018 special for my girlfriend and I. P.S. Just as you said, that chocolate cake was perfect the next morning. Can't wait to book you again. ???


Chef Pierre was a delight. He was extremely knowledgeable, quick witted and most importantly, knows how to make a great meal. On top of the delicious dinner we made, he taught us to make fresh crepes and chocolate ganache. The meal was absolutely great. I discovered new techniques for cooking and would happily take a second course with Chef Pierre. Don't hesitate to book with him.


Chef Pierre was very friendly, but if you're looking for a class where you can actually learn and practice new skills, this is not the class for you. The pasta dough and bolognese sauce we were supposed to make were both already prepared when we arrived. We got to assemble the ravioli, but didn't get to prepare the filling. I went to this class hoping to refine some pasta making skills and didn't get very much instruction or even practice. For how expensive the class was, I at least expected fresh produce to cook with. Unfortunately, the food was kirkland brand and prepackaged. In an italian pasta making class, you'd at least hope for some fresh grated parmasean, but it was pre-grated and from a package. I learned the way chef Pierre prepares things, but when I asked why he did certain techniques, he couldn't explain why that way was better than any others. This class was worth it if you want a fine meal prepared by a chef with a bit of participation, but anything more than that, look elsewhere.


Absolutely fantastic experience. As a busy physician, both I and my wife found this to be a highlight of our trip to LA. Pierre is a wonderful teacher, raconteur and a superb chef and we learned some very worthwhile tips and ideas on how to be better cooks. We could not recommend him more highly to anyone who wants a fabulous experience as well as learning how to improve their cooking skills. Keith and Pauline


Great experience. Chef Pierre was welcoming, patient, and very knowledgeable. We learned all the tricks and tips to cook beef wellington with confidence. We also learned some new culinary techniques. The beef wellington came out delicious along with the ratatouille and roasted potatoes. The dessert was cooked to perfection. This class was a gift for my fiancé's birthday and he enjoyed it so much that we are already looking forward to taking another class with Chef Pierre.


We loved Chef Pierre's hands on approach. We had plenty things to do and a lot to eat. We had a great time for his beef Wellington class


I made a reservation with Chef Pierre to surprise my girlfriend on her birthday and the whole experience, from beginning to end was delightful and fun! He tried a different menu than his typical class which made the experience even more special. My girlfriend does not eat shellfish or pork and he was able to accommodate with a very original menu. All the ingredients he used were authentic and he was kind enough to share his personal spices from different parts of the world. The menu was Asian-French infusion. For an appetizer we had his signature egg roll type cones with tuna, avocado, and signature sauce. We prepared a delicious green salad with soft and sweet beets, and for the main entree, a bed of french saffron rice with perfectly crafted layers of seasoned tuna, wasabi, Asian pickled vegetables and crisp seaweed on top. As an added note, each dish was carefully crafted using the full spectrum of colors! At the same time all the cooking and eating was taking place, he taught us a simple, yet delicious recipe for apple pie, which we later ate for dessert. My girlfriend and I truly enjoyed this experience, as the close one-on-one teaching was extremely helpful. Chef Pierre has great attitude and talent when it comes to teaching and food! We absolutely recommend it.


Chef Pierre provided my boyfriend and I with a phenomenal experience. Chef has an incredible talent for creating meals that are simple and incredibly flavorful. Everything we ate was delicious, light, and full of flavor. He even threw in a couple of surprises along the way. Along with great flavors, Chef Pierre has an incredible charisma that makes the time and experience just as much as it is tasty. My boyfriend is a food and beverage manager with a world renowned company and he was raving about Chef Pierre's experience, fun-loving personality, and attention to detail with his cuisine. Whether you're expert foodies with a global experience looking for a taste of overseas, or just people who love making memories in the kitchen with people you love, Chef Pierre has all the tools and the personality to make your experience worthwhile!


Great food, great teacher. Very patient, easy to work with and explains every step. I will definitely be back to try and learn more meals from Chef Pierre C.


This was an amazing experience. Chef Pierre was very kind to open up his house to teach how to make pasta from scratch as well as a chocolate cake. What I really like about this class was he was very interactive throughout the class, and he was there to really teach us on how to be better cooks. One of the great things about the class, he makes sure the quality of the food is high before he will serve it to you as he wants you to get the best experience possible. He was also very insightful about his overall background and who he has cooked for throughout his career.


We had such a fun time with Chef Pierre! We made pasta with a twist, and everything was absolutely delicious. He involved us in the making of every part of our meal, and he had so many great stories to tell as we cooked and ate. He is so friendly and encouraged us to ask questions. This was such a great experience and worth every penny!


My sister and I had fun making pasta with Chef Pierre. He made sure we participated and the food was delicious. I appreciate him opening his home to us and look forward to taking another class.


My 6th grade son and I had a lovely time with Chef Pierre. My son had asked for a professional cooking experience for Christmas, and Pierre did not fail us. He has a good manner with children--he doesn't speak down to them nor give them "silly" tasks, but put my son right to work, albeit while watching to make sure he was using safe and good cooking skills. The meal we produced with him was delicious, and we came away with new skills and a very happy memory. Thank you, Pierre!


What an awesome experience we had today! Took so many great tips home..daughter already made our own oil infusion. Food was absolutely amazing. So simple and beautiful. The Risotto was the BOMB! ? but chef's experience was what made everything come together so effortlessly. Thank you for being a teacher and chef. You made my daughter's birthday one to remember.


A perfect afternoon with a very skilled chef. I learned a lot and look forward to coming back


My wife and I had a wonderful time with Chef Pierre tonight. He was an excellent teacher and we learned how to cook Beef Wellington, Ratatouille, Pierre Potatoes, and Ganache Crepes; beyond delicious. Thank you Chef Pierre


Mostly enjoyable experience with good recipes and tasty food. Small class, so an intimate experience in the chef's home.


Pierre was so fantastic! This review is a bit overdue as I was traveling like crazy during the summer and wanted to find something special for my husband. Pierre came and delivered above and beyond! He even threw in a few treats and fun party appetizers that we learned and made for friends in the future that were a hit. This truly was an amazing experience and the best gift to give someone who enjoys food - there will always be fancy restaurants to try but to learn how to make such delicious but simple dishes is invaluable. The beef wellington was incredible and the ratatouille was exceptional as well. I was so full by the time we got to the end of the beef wellington but mustered up enough energy to make it to dessert which was a fun and delicious experience (crepes!). Thanks again so much Pierre for a magical culinary experience!


Chef was great! We made a delicious Ratatouille and we learned a couple additional things and heard some great stories


When my granddaughters visit, my wife and I always are looking for something special to do with them. It's hard because they are 10 and 12 and they have already seen and experienced so much. A friend told us about Cozymeal, and when we looked at the website, we were excited with what we saw, because both girls watch "Chopped" and other cooking shows on TV. The 12-year-old was coming in two days, and there was only one time block that would work, so we knew there was little chance of scheduling an experience that soon, but we decided to at least give it a try. We spoke to Rosario, who graciously told us she would see what she could do. We were pleasantly surprised that she was able to work out a dinner session with Chef Pierre, and that was only the first of the serendipities we experienced. In brief, Cozymeal and Chef Pierre gave my granddaughter and wife an experience I think they'll always remember. Once the appointment was booked, Rosario and Chef Pierre both reached out to us to make sure everything would go smoothly. My granddaughter had dietary restrictions, and when we explained them, the decision was made to go with the "The Sole of a Fish." I had a little experience in the food industry, so I knew the photo on the website was probably done in a studio with all kinds of artificial sprays and enhancements to make the food stand out, plus some PhotoShop work afterward. Imagine my surprise, when the finished dinner looked just like the photo. Chef Pierre arrived with everything he needed, including a fascinating old pot that he's been using to cook apple tart tatin and nothing else for decades. Since his lesson was done in our kitchen, he first took a survey to determine what dishes, cookware, utensils, ranges and ovens and refrigerator space he could use. He supplied whatever was missing. Once he brought all the food and supplies in, he got right into his role as Chef de Cuisine, and my wife and daughter became his sous chefs. He ordered them around while I tried to take some videos and photos and stay out of their way, because they were busy preparing the ingredients. During the process, Chef Pierre not only showed them cooking techniques and explained every step, but he also entertained them by telling them some of his cooking experiences around the world, including when he was one of the chefs doing an Academy Awards dinner. His story of how he learned his special technique for making couscous was particularly interesting, and when we ate it later, the story added extra spice that made it more delicious. We contracted with Cozymeal for two people to make dinner with Chef Pierre, but we took advantage of the reasonable additional charges to allow for myself and my granddaughter's parents to join the "cooks" for dinner. So it was a marvelous, tasty dinner for five, including fish, couscous, salad (that Chef Pierre decided to include even though it wasn't in the agreement) and tart tatin. But not really, because there was enough fish, couscous and salad for a couple of leftover meals for me and we still haven't polished off the French upside-down apple pie. As promising as the Cozymeal idea was on its website, the experience exceeded all expectations. Thank you.


My son, grandsons and I had a great time learning to make (and eat) sweet and savory crepes. Chef Pierre provided a very special and memorable experience.


So far beyond what I was expecting!!! Chef Pierre is a great guy. I had some struggles with getting other chefs scheduled and after talking with Cozymeal staff they recommended him and I can totally see why. If I ever get the chance I would totally go back. He said he even works with kids and I may end up taking my son to check out a great chef works. My wife and I have not stopped talking about how much fun we had to all of our friends. We have never tasted such a fantastic meal. He made us feel so comfortable. Huge thanks to Rosario for getting this set up!!! To Chef Pierre; thank you for a wonderful time, you really made our weekend extra special next time you're passing through our area stop off and have a beer with us.


Chef Pierre was beyond fantastic! The experience was more than I could ask for and Chef Pierre was knowledgable, fun and skilled. My friend and I learned so much about cooking and even a few French words. Would highly recommend this chef and will mostly likely book him again to learn a new dish. The food was the best meal I ever had and he is truly a world class chef!


Pierre's cooking class was great! He welcomed us to his cozy kitchen in his cute house in Redondo Beach. The class lasted 2h30. We participated to most of the cooking and took breaks to sit at the table and eat what we had made after each course. I am French and knew all these dishes before hand and I can say the level was high. He takes a lot of pride in his experience and skills and everything tasted wonderful. Very fun activity!


My mom and I were astounded by our experience with Chef Pierre's cooking class. The Cozymeal administrator was very helpful and made the process easy to set up. When the two of us arrived at Chef Pierre's lovely home, we were handed aprons and guided into the kitchen where everything was prepared for us to start the "fun part" of cooking! We immediately began to create a delicious Crostini appetizer, learning the most efficient cutting techniques while assembling slices of French baguette and getting to know Chef Pierre while he did the same. Both my mom and I speak French, delighting Chef Pierre as he proceeded to converse and conduct the cooking process in both languages. We were pleasantly surprised by the night's menu, including an appetizer, a divine potato au gratin, authentic Ratatouille, incredibly flavorful pork chops, fun crêpes au ganache chocolat, and even a butternut squash soup. All the recipes were of Chef Pierre's French-trained style, where the ingredients, none too unobtainable to reproduce at home, were transformed into an impeccable dish while retaining each flavor's integrity when food meets mouth. Not only did we learn more than we ever imagined and spent the evening in the company of a Master Chef, we sat down to a world class meal and enjoyed what we made together. We will be returning with all our family and friends! Thank you, Chef Pierre.


Chef Pierre went above and beyond to provide a spectacular service. The ratatouille was perfect, and the steak was such fine quality that our party is still raving about it. I absolutely recommend taking this course for a fun and inspiring date night


We had a great time! Food was excellent! Chef was superb! Great food, great company, amazingly unique experience! Will definitely do it again.


Chef was Great!!!! He was relatable and very personable!! Highly recommend!!!


Look, if you want to have the most fun and helpful experience in cooking this guy will make everything worth your while and then some. We made couscous and tarte tatin both things that make me think i'm pronouncing them terribly but man are they sooo good (i'd put way more "O"s but i have to keep this short for your sake). This one class made me realize how much i didn't know about cooking, like that there are such things as purple carrots or to even add such basic flavors as tomatoes to a salad (yes i know, it's a dumb thing to have a revelation about but that's just me). If you're going to do a date this is probably the best way to go about it. You get to meet a great chef with a just as great personality who makes it so welcoming to eat and cook and the money is so worth being filled with feel good food and learning along the way. Please try the sole of fish for your happiness and have a nice fun lazy Sunday along the way.


Wonderful Chef. We had a great time!! Pick Chef Pierre, he will entertain you at his home, a great teacher and just overall friendly. If you are unsure of the menu, still pick Chef Pierre and he will make a menu or anything you want to cook. He is fine with modifications and teaches you on your level. Your going to miss out if you don't pick Pierre. My date and I were right at home and we are already planning to go back.


Chef Pierre is very french. An old hand in famous french kitchen he has mastered classical French cuisine and worked with the best. He describes his cooking style as "Austin Powers meets the Three Stooges" but his vast years of experience show in every move. His potato gratin will bring tears to your eyes and after he shares his Tarte Tatin recipe with you you will want to run home and make one so as not to forget it any time soon.
Reviews Chef Pierre C. received outside of Cozymeal


Incredible experience. Highly recommend Chef Pierre, not only was the food Delicious but he was a great entertaining host. Couldn't recommend more for a date night!
Other Cooking Class Experiences you may like
Can be used for any experience or cookware
Meet your chef
---
Chef Pierre was born in France and spent 12 years studying cooking there as well as one year studying in Italy. He has worked with some of the top chefs in the world, including Chef Alain Ducasse. Chef Pierre is an expert with all types of fish and meat, and can also make great sauces and desserts. He has been a chef instructor and executive chef for many years, and has even cooked for four United States presidents. Chef Pierre's style of teaching is from the heart.
Flexible booking: Cancel or reschedule this event's reservation for free up to 48 hours before the event.
This experience is not refundable as it includes a meal kit.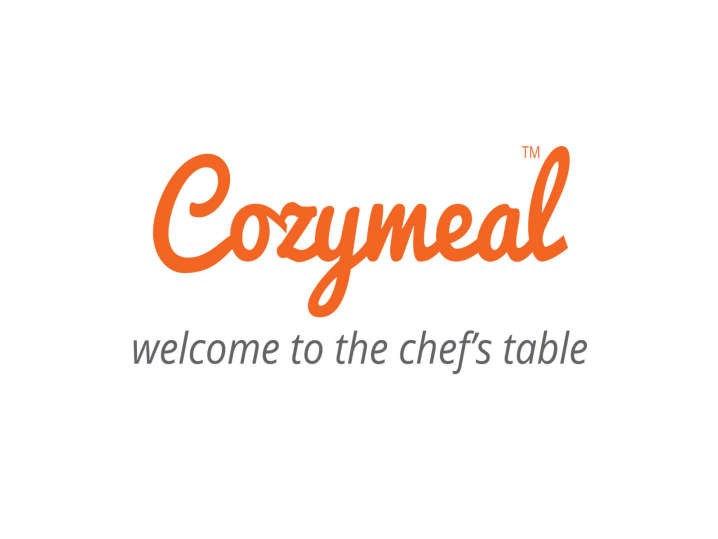 This website uses cookies to enhance user experience and to analyze performance and traffic on our website.
We also share information about your use of our site with our social media, advertising and analytics partners.
This website uses cookies to enhance user experience and to analyze performance and traffic on our website. We also share information about your use of our site with our social media, advertising and analytics partners.
Accept