Cooking Class - Italian Entertaining with Antipasti & Pasta
Cooking Class - Italian Entertaining with Antipasti & Pasta
47 reviews
47 reviews
COVID-19 protocols this chef will implement are:

Chef Wearing a Mask

Chef Providing Masks

Social Distancing Friendly
Learn the secrets of exuding elegance with food with Chef Joey.
In this enriching class, Chef Joey will show you how to create a full-scale Italian menu, along with a bevy of techniques for preparing fresh Italian ingredients.

You'll begin the class by putting together a gorgeous antipasti spread of seasonal crostini and cheese-filled arancini with Chef Joey. This is an elegant spread you'll be thankful to have in your back pocket for impromptu entertaining; gone are the days of hiding the Trader Joe's boxes in the trash!

Next, learn to make rich, perfectly textured fresh pasta by hand. Chef Joey will show you that pasta making is an art; it sounds daunting but is actually relatively easy when you approach it with patience. Properly cooked and tossed with homemade pesto, you will find making pasta is a great way to bring friends and family together at the dinner table.

Guests may bring up to 1 bottle of wine per person.
Assorted Crostini
With seasonal toppings
Arancini
Stuffed with fresh mozzarella
Fresh Egg Pasta with Homemade Pesto
Minimum Guests

2

Maximum Guests

6

Meal Courses

3

Event Duration

3.5 hours

Labels

Couples, Italian, Pasta Making, Special Occasion
Cozymeal guest reviews for this experience

Arp
09 Feb 2019
Chef Joey was amazing! He surprised my fiancé with a homemade bday cake..went above and beyond to make sure our experience was one of a kind. Oh and to top it off.. everything we made was so beyond delicious.

Dave
09 Aug 2018
I booked this class as a surprise for my girlfriend for our 3 year anniversary. Joey delivered above and beyond. He made the class so much fun, and we also learned a lot. The food was absolutely divine! The atmosphere was also incredible, Joey has a very nice place that felt cozy and intimate and was perfect for our setting, a kitchen that could fit the three of us comfortably and then an amazing dining room for a romantic meal after. 10/10 would recommend to anyone. This is the experience your looking for! And we left with lots of left overs!

Yevgeniy
28 Jun 2018
Such an awesome experience! Chef Joey was amazing, his home was very inviting and cozy, and the food, was better then anything we have ever eaten.! Thanks sooooo much! Amazing anniversary we will never forget!

Jennifer
27 May 2018
My boyfriend and I had a wonderful experience! Joey was very personable and welcoming to us and patient while we were learning. The food turned out amazing and we highly recommend this class. We will be back! Thanks Joey!!

Lindsay
25 May 2018
Chef Joey was incredibly cordial and welcoming. We had a great time and look forward to cooking with him again the next time we visit LA.

Caitlin
25 Apr 2018
My mom had a wonderful 63rd birthday with Chef Joey! She came home and couldn't stop talking about her experience and how amazing the food was. Most importantly, Chef Joey made her feel confident and comfortable learning new skills. Chef Joey went out of his way to accommodate my mom last minute. I am so thankful to Chef Joey for his graciousness and for giving my mom this memorable birthday. I'll be looking into booking my own session with Chef Joey with my husband!

Morgan
20 Feb 2018
I went to this class with my girlfriend, and we had a lovely and informative afternoon with Chef Joey! The food we made was inspired and delicious! I can't recommend him enough!

Carly
23 Dec 2017
Joey is the best we had the most amazing time

Tiffany
25 Nov 2017
We loved Chef Joey's class! He is an excellent teacher and his food was incredible. We are beginners yet he somehow guided us in making a wonderful meal. He is also very personable. I would highly recommend this class!

Erika
04 Nov 2017
My friend and I absolutely loved Joey's class! He was prepared, patient, and a fun teacher! The food was amazing, his home was inviting, and it was a great overall experience. I would definitely recommend his class!!

Derrick
01 Oct 2017
This was an amazing class. Joey really knows what he's doing and made the class super fun, -'d really catered to us and answered any questions we had. We'll definitely be taking another one of his classes

Cory
05 Aug 2017
Joey was absolutely amazing! He's very knowledable, is fun to spend multiple hours with (honestly, this alone makes it worth it... if you don't get along with the Chef.. gonna be a bad time for everyone). Would highly recommend to anyone wanting a private cooking experience

Ally
29 Jul 2017
Chef Joey's class was an amazing expirence ! My boyfriend and I had an amazing time. He is very easy to talk to and an amazing chef!!

Ryan
21 May 2017
He is amazing. Such a great teacher. Really easy to spend the afternoon with. We loved the experience. Thank you!

salman
23 Mar 2017
Amazing experience

Sabrina
21 Feb 2017
My boyfriend and I recently took a class at Chef Joey's kitchen and we couldn't have asked for a better time!! Joey is personable, incredibly skilled and an awesome teacher! The risotto balls are out of this world. I would recommend Chef Joey to anyone.

Addison
26 Jan 2017
We had a great time cooking with Chef Joey! The food was delicious, he took his time teaching us and made us do the work (which is why we were there!), and the conversation was great all night. My wife and I had a great time. I imagine it would be a lot of fun with 4-6 people, but he was a great third wheel on our birthday date!

Joseph
03 Jan 2017
Chef Joey was super friendly and knowledgeable. The meal we made was delicious and he also explained how we could easily find all the ingredients ourselves.

Elizabeth
01 Dec 2016
Chef Joey is the best. His class was very informative and fun. I wanted to do something different for my bday this year and I must say it was a hit. I will definitely be back.

Joanna
22 Aug 2016
Chef Joey is awesome!
Cozymeal guest reviews for other experiences with Chef Joey

Edward
08 Apr 2019
Had an amazing experience with Joey learning how to make our own gnocchi! Joey was charismatic, very knowledgeable and a great teacher. Would highly recommend Chef Joey to everyone thinking about doing a Cozymeal class!

Jordan
01 Jun 2018
Chef Joey made this experience a LOT of fun! We did the Scallops Risotto with Squid Ink which was delightful! The setting was intimate and very relaxed environment. He was a great teacher and very knowledgeable about each of the ingredients and techniques involved. We both highly recommend Chef Joey and hope to take another one of his classes again soon!

Julia
14 May 2018
It was an amazing experience. We got a lot of great tips and we will definitely cook the same meal at home again. The atmosphere was excellent.

Catherine
25 Apr 2018
Great, knowledgeable chef!

Lisa
24 Apr 2018
Chef Joey was amazing! So patient. Besides learning how to prepare the recipes, I learned so many hints and techniques. He is so pleasant to be with. It felt like we were with a friend just hanging out cooking! I highly recommend him!

Carey
22 Apr 2018
My boyfriend and I really enjoyed our Squid Ink Risotto & Scallops class with Chef Joey! The food was delicious! We brought a bottle of wine to enjoy with the meal. Chef Joey's instructions were sprinkled with constructive tips & tricks. He helped us improve our knife skills. We also enjoyed his energetic conversation! Overall we had a wonderful experience and would be happy to take more classes from him in the future.

Bilal
20 Apr 2018
Lots of fun and the desserts tasted amazing! Plus plenty to take home. Would definitely recommend!

Kathy
01 Mar 2018
We had a great time and learned a lot from Chef Joey!

David
13 Feb 2018
We had so much fun learning how to make scallops and risotto with chef joey. His explanations and hands on tips were really helpful and we'll use them at home going forward! The ambiance was perfect. We would recommend chef J to anyone!

Mackenzie
22 Jan 2018
AMAZING class! Chef Joey made this even more enjoyable. Tasty food and plenty of leftovers. Will definitely be coming back for more!

William
18 Dec 2017
Great attitude and really made sure that we learned how to make the meal. Would definitely do again!

Carol
21 Nov 2017
Chef Joey is very friendly and made us feel like home. He was very detailed in explaining the steps and procedure for our dish and very patience with our questions. We enjoyed our time with Chef Joey. :)

David
08 Nov 2017
We had a great time with Chef Joey and really enjoyed our traditional Italian risotto and scallops class. The instruction was great, Joey was fun and the food was delicious!

Tony
26 Sep 2017
Chef Joey was amazing & made the cooking class a memorable one!

Esperanza
17 Sep 2017
It was an absolute pleasure. Looking forward to next time. ☝? Thank you for the new experience, great food, and awesome conversation. ??⭐️?

Vivian
27 Aug 2017
Chef Joey was welcoming and made the experience easy and enjoyable! We loved having the opportunity to learn new techniques and just have some fun along the way. We would highly recommend taking this class or any of Chef Joey's classes to all of our friends and family.

Tracy
28 Jun 2017
Chef Joey only takes in a small number of students each class (2-4) and strives to help us learn proper techniques to produce the dish. My boyfriend and I showed up and we were delighted that we get to have a one-on-one experience with chef Joey. He demonstrates the techniques and cooking processes for us and then actually makes us do them ourselves. I like this as it make us learn how to make the dish ourselves. The squid ink risotto with seared scallops that we made was absolutely delicious and delightful to make. I highly recommend him as a cooking teacher.

michael
03 Jun 2017
Excellent experience! We made the pesto gnocchi. Really delicious. Joey is a great teacher, very patient. Gave us a lot of tips on cooking in general. Had a fantastic meal. Would highly recommend.

Anna
27 May 2017
We loved our class with Chef Joey! He showed us how to make a beautiful tart with fresh peaches and a flakey crust, as well as an absolutely delicious vanilla gelato. Chef Joey was so kind, friendly, funny, and hospitable and created a wonderful experience for us. We will definitely plan to take another class with him!

Aaron
16 May 2017
It was an absolutely amazing evening. Chef Joey was so accommodating and friendly. He was an excellent host! We really enjoyed cooking with him. He was a great instructor and host. The food was delicious too! And I can definitely use what I learned at home. I would highly suggest this experience to a friend. And I will definitely be doing this again.

sarah
15 May 2017
Joey was amazing and we had such a great time cooking. Definitely exceeded our expectations! Joey's place was cozy and he made the class very fun, comfortable, and instructive. The spinach salad with home-made vinaigrette and fried goat cheese topping was great!! Then the gnocchi was soooo delicious!! We all had such a wonderful time chatting and cooking- I highly recommend cooking with Joey!!

Alexis
05 May 2017
Chef Joey was amazing! He's a great host and makes you feel welcome and is incredibly friendly. Went with a date and was one of the most memorable dates ever. Our experience was fun, educational and delicious!! I would recommend Joey to anyone! Thank you Joey!

Manvel
03 Dec 2016
Great experience. Great chef. Provided us with a great time. : )

Steven
10 Oct 2016
Chef Joey was awesome. Explained everything and worked with us on technique and understanding why we were doing something instead of just telling us what to do. My wife and I had a fantastic evening and would do it again!

Samad
05 Oct 2016
We booked Chef Joey for a catered event booking two of his menus: his cocktail menu and his sous vide menu. Both were very tasty and we enjoyed every bit of it. I highly recommend him as a caterer, private chef, and entertainer - he is nice and funny!

Chicha
11 May 2016
I have a fabulous class with Joey. He is very multi talent, nice and friendly. I highly recommend Chef Joey to be your Chef! I m looking forward to attend his class whenever I get the chance.

Michelle
27 Jan 2016
I was totally blown away by my experience with Chef Joey. Not only is he very personable and professional, but his space is simply stunning. I love dining out at restaurants, but Joey really took it to the next level; it was more unique than any fine dining experience I've had. The menu he prepared was at once extremely elegant and incredibly delicious, peppered with unique touches and beautiful ingredients. It's worth the splurge as you'll get a much more immersive and special experience than at a restaurant!
$ 149 Per person
all-inclusive: 3.5-hour class, 3-course meal and taxes.
---
Meet your chef

---
Joey learned L'Arte D'Arrangiarsi — the art of creating something from nothing — from his Italian family while living in Italy. It's his way of expressing what it means to cook by feel, instinct, and momentary inspiration. He applies this Italian philosophy to his food from various global cuisines, creating dynamic, ingredient-driven dishes for private clients in Los Angeles.
Share this experience with friends & contacts
Other Cooking Class Experiences you may like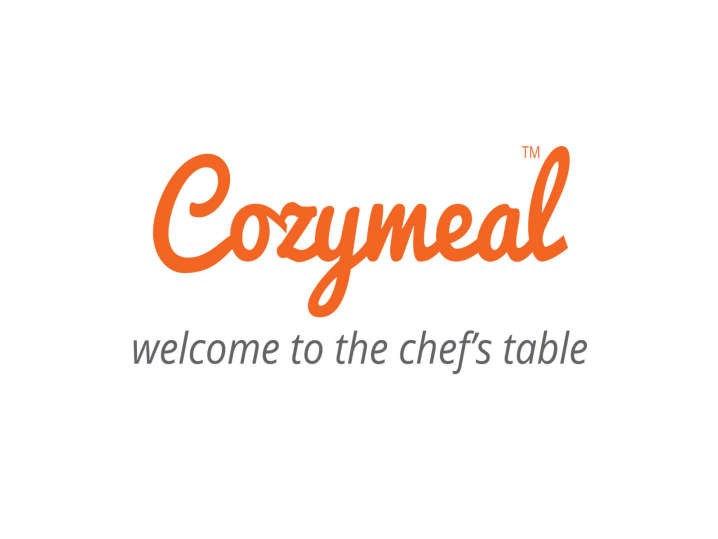 YOU'RE IN!
Thank you for signing up for our mailing list.
© CozymealTM, Inc. 2013-2020 - Phone: 424-295-0515
10880 Wilshire Blvd Suite 1101, Los Angeles, CA, 90024