Cooking Class - Classic Elegant French Cuisine
Cooking Class - Classic Elegant French Cuisine
45 reviews
45 reviews
Revel in the art of haute French cuisine with Chef Marlène.
Learn the basics of fine French cuisine with Chef Marlène around this simultaneously elegant and uncomplicated three-course dinner and class. Showcasing traditional French dishes, this class gives you a taste of authentic French cooking techniques for savory and sweet pastry, as well as the very French mastery of simple luxury.

You'll begin the class with Bouchées à la Reine, a very traditional French pastry starter with a light cream sauce. Next, you'll conquer a quintessentially French dish, Tournedos Rossini, an utterly decadent dish featuring filet mignon decorated in foie gras. The experience ends with Apple Tarte Tatin, which is a dessert you'll want to customize seasonally and make at home again and again.

Guests are welcome to bring beer or wine to enjoy during class. If your class is under the minimum, Chef Marlene is available to host for an upgrade fee equal to 35% of the per person rate.
Seasonal Appetizers
Bouchées à la Reine
Ham and mushroom pastry with a creamy white sauce
Tournedos Rossini
With French bean bundles and red wine sauce
Apple Tarte Tatin
Most dietary restrictions can be accommodated if noted prior to the event. Please mention this in the message field when you submit your booking request as adjustments to recipes cannot be made during class.
Minimum Guests

6

Maximum Guests

10

Meal Courses

3

Event Duration

3 hours

Labels

Adult, French, Gourmet
Reviews guests left for this experience


Chef Marlene was really amazing! We had a great experience learning French cuisine from her. Not only that all the courses were delicious, she also told us insight story behind one of the dish. This was a bridal shower event and the bride really loved the experience and time spent together cooking with her girlfriends. Will recommend to anyone who is looking for a bonding/ teamwork event.


We had an excellent meal and fabulous cooking experience. Chef Marlene was a good instructor and we so enjoyed her company. We would highly recommend this experience. Great quality for the price. Our thanks to chef Marlene.


Marlene was approachable and so much fun to work with. The meal turned out excellent!


Great experience! Lots of hands-on cooking and direction. Wonderful meal.


I had a great time learning to cook French cuisine with Chef Marlène! It was different than what I had expected since the class was around 9 people. We split up doing various cooking tasks so I didn't get to learn about each portion of the meal however conversations with the other guests was very enjoyable and the food turned out fantastic.


Marlene was great and so professional. My friend, daughter-in-law and visiting sister had such a good time cooking with Marlene at my home. I will definitely take another class from Marlene.


Cooking foie gras was an eye-opening experience


It was a really enjoyable experience with Chef Marlène. The cooking was fun, and the food (i think) was delicious.


Really enjoyed the night with Chef Marlene. I'll actually try some of the things I learnt at home.
Reviews guests left for other experiences with Chef Marlène




Great experience with Chef Marlene. She was able to accommodate rather a large group of us and did it with ease. She was very pleasant and gave clear instructions during the class. The food turned out to be delicious. Working on booking at cozymeal.com was also easy. I worked with Ms. Rosario Jimenez on my booking and she made the booking experience very simple. She was very responsive and accommodating.


Chef Marlene was a wonderful host. She was prompt in her communication, found a lovely site to have the event in, and had an appetizer already prepared for us to munch on as we cooked. We look forward to receiving the recipes and photos from our day! Note: This is a very hands-on experience where the chef will tell you the next few steps, demonstrate if you'd like, and then leave you to it.


Marlene was a treat! The food was yummy and Marlene was very attentive. Would recommend her to anyone else with a large party.


Did an EXECELLENT job. Was very patient, saved us from a few goofs and really made sure that we had a good time.


This class was amazing!! It was perfect for a birthday celebration - thanks Marlene!


Our group had a great time. They enjoyed a couple nice bottles of wine…and cooked some delicious food. Chef Marlene was very cool. Not only did they have a good time working with her in the kitchen, but shared some good conversation when they all sat down to eat together. All in all a very good event.


Chef Marlene was amazing! This class was an off site for my work team and everything went above and beyond expectations! Chef Marlene was an amazing teacher, the format gave everyone a chance to work together (making for an exceptional team building exercise), and the meal was fantastic! I would definitely recommend to anyone looking to get their team out of the office to do something fun and educational.


We had a great time with Chef Marlene and the other members in our group. Recipes were delicious and just the right skill level.


It was great and fun experience.


Fun. Relaxed atmosphere. Well organized. Good instructions and supervision. Great ingredients. Delicious result.


What a fantastic team building, bonding, educational afternoon for our team! Working with Chef Marlene was easy and informative and she made the time fly by! The work was engaging and the end result was an incredible French meal fit for royalty. Thanks for making this a wonderful learning experience!


Marlene was very helpful and accommodated our team building event. The venue was a little small, but there were a lot of tools available and it was very cozy and intimate. Everyone enjoyed themselves and she did a great job explaining what the dishes were and how the ingredients enhanced the flavors.


Chef Marlène took great care of my team during our team event. We cooked a delicious and very hearty meal, traditional French style, talking with Marlène about her experience with different foods. It was a very intimate session, with all 5 of us cooking at the same time (no boring moments!) and learning. Don't worry that there's no location - Marlène will find a great place, included in the cost. In our case, we cooked in a real restaurant's kitchen, and we had the whole place to ourselves! This was very cool. Marlène was very accommodating of food preferences, although you might need to tell her if you are particularly inexperienced with cooking: I think if your group isn't able to do basic things like chopping vegetables or knowing how to sautee, etc, she'd need to know. Overall, a great experience, I have only good things to say about Chef Marlène!


Fun experience! Chef Marlene was very nice and welcoming. I enjoyed learning how to cook new things using her recipes.


Great class and had a lot of fun working with Chef Marlene!


Awesome experience! Would definitely book again. Chef Marlene was a wonderful teacher and so patient with us.


We had a great time! Chef Marlene was friendly and the cooking instructions were easy to follow.


We had a fantastic time, cannot wait to try cooking this wonderful food at home - thank you Marlene!


This was a great team building and bonding experience. The entirety of the three course meal was made from scratch by us, with direction from Marlene, and in the end it was a delicious feast with great company.


We had such a great time cooking together to celebrate my husband's birthday! Chef Marlene gave us great direction and was very easy to work with...mushroom soufflé was our favorite!


Fantastic experience, she was so delightful, helpful and knowledgeable. Highly recommend her


Marlene did a nice job of managing the 10 people who were in attendance at her cooking class. It was lots of fun. I would add a caveat that it's a modified cooking class in that each couple only had limited cooking responsibilities. We did not learn a great deal about French cooking in general. That was not made clear on the Cozymeal website.


Chef Marlene was amazing -- Personable, witty, and extremely knowledgable. She was also very confident in us and had us execute on 100% of the recipes. The menu was fancy, yet approachable and we were impressed with the results! Would highly recommend her class and her skill. Wonderful Saturday treat!


Very fun and personal! Loved learning about the Chef and loved cooking with her!


Chef Marlene was charming and very knowledgeable. We had a very pleasant evening and a great meal.


Marlène was a great host for our cooking class and I really enjoyed the experience


Great time with Marlene learned a bunch and had a great meal. We arranged for a Dad and Daughter night and it was great. Marlene was fun and a perfect hostess. Definitely going to do it again.


Marlene was great! It was a perfect evening. We spoke about the menu ahead of time to make sure there weren't any allergy issues, she arrived right on time, she did an excellent job teaching us about all of the food we were making, and we had an all around great time with her! I'd highly recommend to anyone!


I enjoyed the evening . . . Marlene is a lovely person, easy to be around. She had a full house w/our group and dealt well w/late arrivals. The 4 course meal had good flavors, was quite ambitious for the evening, and the taste was good. Meat could of been more tender.


I have been to cooking programs before and I must say that this was really lacking. Marlene was a delight but the space and equipment was not fitting the meal we were preparing. Also, we needed something to nosh on while cooking and drinking wine.


Marlene was absolutely fantastic and highly recommend her. The restaurant we were in was just so-so and was fine but there were no wine glasses. We all brought very expensive wine to drink and we were cooking beautiful French cuisine and drank our wine out of plastic Solo cups. Did not enhance the experience to say the least. Overall good but venue could have been a bit more upscale given the nature of the meal and the chefs should provide wine glasses if they know the restaurant does not serve alcohol.


Chef Marlène was amazing!! She was very friendly, fun and knowledgeable. We had a great night out with friends while learning how to make some delicious meal. I would certainly recommend a class with Chef Marlène.


Marlene was great! She took us through all the dishes and explained all the subtleties along the way, we learnt a lot! Would definitely recommend her


Chef Marléne was great!! Really nice, full of knowledge and was so willing to share.


I had such a blast in Chef Marlene's class! Step by step, she taught us how to create daube a la provencal and gratin dauphinois! One thing I loved about her cooking class (besides the delicious food), was how knowledgable she was of the French cuisine. I really appreciate her tips on where to buy the best meat and produce in the city. I look forward to her next class!
Other Cooking Class Experiences you may like
Can be used for any experience or cookware
Meet your chef
---
In France, food is a religion. Before becoming a chef, I grew up in France, cooking with my mother and father. I love learning about new ingredients, traveling and sharing my passion with my students. My experience stems from high-end restaurants in London, as well as being a private caterer and cooking instructor. What you will learn with me is not what you find in the books, but what my whole family cooks everyday.
Flexible booking: Cancel or reschedule this event's reservation for free up to 48 hours before the event.
This experience is not refundable as it includes a meal kit.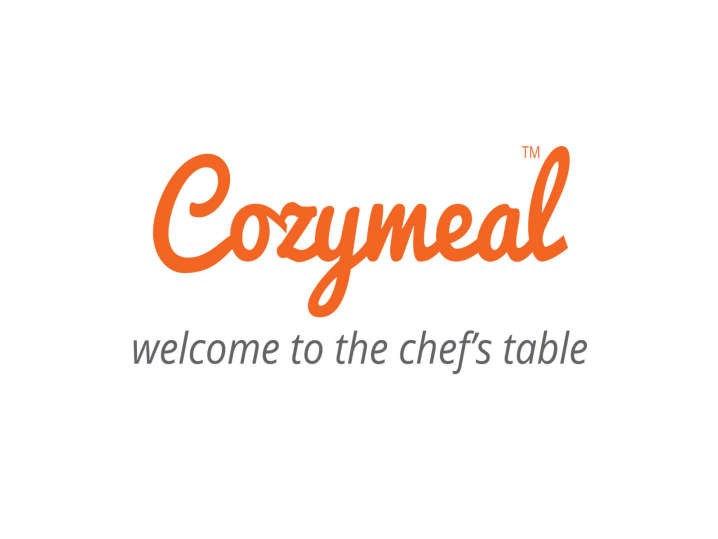 This website uses cookies to enhance user experience and to analyze performance and traffic on our website.
We also share information about your use of our site with our social media, advertising and analytics partners.
This website uses cookies to enhance user experience and to analyze performance and traffic on our website. We also share information about your use of our site with our social media, advertising and analytics partners.
Accept