Cooking Class - Korean Classics
Cooking Class - Korean Classics
44 reviews
44 reviews
Learn how to handcraft a Korean BBQ meal completely from scratch.
Join Chef Susie in his hands-on cooking class where you'll use fresh ingredients and smart cooking techniques to prepare a handful of favorites from Korean cuisine.

Begin by mixing greens, apples, cucumbers and a soy sauce-rice vinegar dressing for a simple salad. Then, marinate flank steak in an umami-laden sauce that accentuates the natural flavors of the meat for beef bulgogi, which you'll serve over a bed of rice with delicately pickled daikon. End by making creamy coconut sticky rice topped with perfectly ripe mango.

Guests are welcome to bring wine and beer to enjoy during the class.
Korean Mixed Greens Salad and Soy Rice Vinegar Dressing
With apples, cucumbers, red onions and toasted sesame seeds
Beef Bulgogi
With flank steak, rice vinegar, doenjang, gochujang and scallions
White Rice
With stock
Pickled Daikon Radishes
With rice wine vinegar, sugar and salt
Mango Sticky Rice
With coconut milk
Most dietary restrictions can be accommodated. Please mention this in the message field when you submit your booking request.
Minimum Guests

2

Maximum Guests

4

Meal Courses

3

Event Duration

2 hours

Labels

Asian, Beginner, Couples, Date Night, Korean
Cozymeal guest reviews for this experience


What a wonderful evening in Susie's beautiful home and delicious meal following class under the stars. Susie is an experienced pro ! My first such class. She really teaches. We started with basic knife handling… very helpful. Then a simple stir fry sauce from scratch. Learning to prep dumplings with many simple folding techniques was fun. Then Susie cooked … talking us through oils.. temps…. par cooking … spicing. And best of all how to cook the so delicious pot stickers so they are crunchy brown on bottom and chewy delicious on top. Thank you Susie. Lovely to get acquainted.
Cozymeal guest reviews for other experiences with Chef Susie


I had a great time cooking with Susie! She is very experienced and welcoming to her guests.


Chef Susie was an incredible teacher and host! She took the time to not only show us how to create the recipes, but also educate us on the why behind the reaction we may see. 10/10 would recommend and I'm definitely signing up for her Pad Thai class!


Chef Susie was an incredible teacher! I surprised my fiancé with a cooking class, and we both loved the experience. It was a great opportunity meeting the other couple who was there, as well as the space we cooked in was fabulous. Definitely will be booking another class with her!


It was an amazing experience. I learned new things that can help with every day cooking, not just modern Asian cuisine. The food was delicious and my fiancé and i had a great night.


Our Class with Chef Susie was FANTASTIC! It was super fun and informative and the food we made was delicious!! Chef Susie is a wonderful mix of warmth and professional information. The space we worked in and the lovely and comfortable and my sister and I both loved our experience. We will definitely take another class with Chef Susie. Try it! You'll be glad you did! THANKS CHEF SUSIE! :)


Chef Susie is passionate and knowledgeable. This was our second class and each was well worth it. We enjoy learning skills (creaming garlic, balancing/enhancing flavors and optimal temp management) with good conversation and food to go along side it. Looking forward to the third class!


Class: Modern Asian Comfort Food So much to love about Chef Susie's class! My husband and I were the seniors in the class and have been cooking for many, many years. Both of us love Asian cuisine and decided to branch out from our cooking comfort zone to a cuisine we both love. Chef presented the dishes in the time order of preparation so demonstrate how the menu could be handled in a short time for those of us who have 30-45 minutes to prepare a meal. As she prepared the stir-fry, she sprinkled the science of why the recipe was prepared as it was and how not to overcook the chicken, for example. However, the star of the dishes, and the one that most of us probably needed the most guidance with was dumplings. From sourcing the wraps to preparing the stuffing (in advance) to creating a basic dumpling fold to more intricate, decorative folds, to cooking, and--best of all--eating the finished product--Chef Susie helped me to conquer my fear of creating Asian dumplings. A wonderful experience over all! Enjoy!


Susie was great! went above expectations, very nice setup and we made a delicious meal and really took the time to give tips and tricks along the way!


Chef Susie was very knowledgeable and a great teacher! We really liked her explaining the how/why of each step of the process. The best part for us was how she explained, and allowed us to taste, how each ingredient impacted/changed the flavor. This was a great experience and would highly recommend!


Wonderful, informative, and overall just a really good time.


My girlfriend and I had such a fun experience. We learned multiple knife skills, how to taste the different ingredients you use, and how to personalize the recipies. My favorite part was creating the dessert, where we got to chose ingredients along the way to our liking.


Chef Susie was amazing! She has incredible knowledge and experience about how ingredients come together to make a delicious meal. She showed us every step of how to make an ancho chili salsa and gave taste tests along the way to show how each ingredient boosts the flavor. We made tortillas from scratch and fresh guacamole that made for great street tacos. Highly recommend. it is a great experience to learn a lot about food and enjoy a meal together.


This was an event that not only was extremely fun but it was super informative. We had a great time and chef Susie was so much fun! Her kitchen was cozy and inviting. Our meal was street tacos and it was so tasty. We also were taught some interesting things about the science of cooking. Definitely recommend!


We really enjoyed our class with Chef Susie! Really enjoyed how she went out of her way to make sure everyone was involved and understood everything.


We had a great experience with Susie. Her setup is terrific and the whole event was very hands-on. She taught not just on cooking the food but knife-handling skills, cookware, and many other topics. The small format (there were only 4 of us) worked really well. I attended with my teenage daughter and we both had a great time, learned a lot, and had some great food at the end of the evening.


Chef Susie is very welcoming, makes everyone feel comfortable no matter their skill level, and has a wonderful depth of knowledge to share. Strongly recommend!


I loved my time with Chef Susie! I learned way more than I thought I would - even techniques that applied to other scenarios. It was fun, relaxing and interesting.


Chef Susie's Thai class was everything we had hoped for. She was thorough and very patient. Thank you Chef!


Cheif Susie is absolutely wonderful. Her hands on instruction, readiness and recommendations for so many different things are just a few reasons for leaving a review for Susie. You can tell that she is extremely passionate and thorough with everything she does to make the guests experience unforgettable. Thank you so much Susie, my mom and I look forward to learning with you again soon.


Susie was a lovely host and a great teacher for our class. She gave us an introduction to each meal as well as a brief cultural history. Not only did we learn how to make the 3 different meals, but she also taught us some neat cooking techniques and tricks that can be used with other dishes. This was a great first Cozymeal experience and I look forward to trying more!


Chef Suz was fantastic. We had a great time and learned a lot. The meal turned out to be amazing. Chef Suz really cares about the experience.


Chef Susie is warm, welcoming and knowledgeable. We had fun and learned real cooking skills that we will use at home. Thanks Chef Susie! See you soon!


Susie was great! The class was both fun and informative. Highly recommend!


Tim and Petra
14 Jun 2022
Very informative and fun! Susie has a wonderful way of teaching, and is very knowledgeable about food and cooking. We loved it and would gladly recommend it to everyone.


Chef Suz has put a lot of effort into making her class an excellent experience. She was incredibly knowledgeable and prepared: she was great about answering every question we could have thought of, and as a result we learned all sorts of things about (for example) salt, oil, and water that we can apply to pretty much anything else we want to cook. We also appreciated how Suz was thorough about showing us ways to customize dishes not just to our dietary restrictions, but to our palates. And the food at the end was quite tasty. :) That's a ton of value in a single evening!


Amazing! Chef Susie was awesome. Wonderful experience. Well worth it. Learned so much and had fun!


Jayden Beatty
20 May 2022
Chef Susie created a fantastic experience for us! She was personable, fun, and a great teacher. I learned a lot and had a lot of fun participating. This was an amazing way to spend a birthday :)


Chef Susie's "AUTHENTIC TASTE OF THAILAND" class was amazing. This was a fun experience that took us out of our weekly routine. Susie's approach to all the dishes was understandable and she made the lessons relatable to our level of cooking experience. In addition to the delicious food, we got the opportunity to learn proper cooking techniques, such as how to properly cut vegetables or hold a knife. We loved learning how to evaluate all ingredients that go into a dish and how to best personalize the recipes. A wonderful experience from start to finish and would strongly recommend it to anyone interested in trying out a cooking class.


We enjoyed the cooking class with Chef Susie very much. The food was delicious and we learned new cooking skills from her. She explained the science of cooking which was interesting and helpful. Chef Susie is very knowledgeable and a great teacher. The location is very easy to find and her set up is great for a small group. We can only recommend her class for anybody who wants to have fun, learn some new cooking skills and eat delicious Thai food!


Chef Susie is awesome! My family and I had so much fun taking the class with her. She was fun, informative, patient and has such positive energy. The food was delicious too. We look forward to trying out the recipes and skills she taught to us when we cook at home.


This was an amazing class. Chef Susie was so informative and clear in her explanations. The food was delicious and the setting perfect. Totally recommend this course for anyone interested in cooking and anyone who loves tacos!


Chef Susie has the passion and expertise to make learning about cooking fun entertaining and yum yum tasty!


Love Chef Susie! She is full of knowledge and great tips related to cooking!


Chef Susie was great. We had a Thai lesson at her beautiful kitchen cottage. She was so helpful. Easy to understand. Broke things down step by step, and the food came out delicious. Bring Tupperware for leftovers!:) Alicia and Richard


A cooking class for two as a Valentine's Day present couldn't have been more perfect . The class was absolutely wonderful. We arrived with drinks, and Chef Susie was quick to get us glasses, and bottle openers. My favorite things about the class were the food, the knife skills, and the food chemistry fun facts! We made the pasilla sauce which was mind blowing, braised chicken street tacos, chocolate mousse, homemade tortillas and guacamole! Everything was so delicious! Chef Susie is very knowledgeable and truly loves teaching others how to cook. Our class went a little longer than we expected, but Chef Susie never made us feel rushed! This was such a fun date night! We're already talking about taking another class with her.


My Husband and I had the BEST time learning, tasting, and enjoying delicious food with Chef Susie. Not only did we have so much fun, we can't get over how much we learned and will now apply to our cooking moving forward. We can't wait to go back and keep trying our hand at more techniques! Thank you Chef - your home was beautiful and we cannot wait to return.


Chef Susie was awesome!! The charcuterie class was great and we came home with some fun recipes to make them extra special. Susie made us feel so welcome and taught us a much!! We'll think of her and her great ideas each time we make a charcuterie board!!


What an incredible learning experience! My partner and I attended recently, found a beautifully prepared kitchen and a wonderfully thoughtful teacher. We would highly recommended to anyone looking for a great way to increase their culinary knowledge.


Chef Susie was INCREDIBLE! My girlfriend and I went to a cooking class where we did Mexican Street Tacos and it was 11/10. The food was exquisite, but what made it so worthwhile was that Chef Susie is a remarkable teacher. I am a pretty novice and my girlfriend is a lot better, but we both learned a ton of things we will take away. If you are looking for a great time, to learn some stuff in the kitchen, and to eat a fantastic meal - look no further!


Chef Susie was excellent. Taught us so much about our dish but also tied every step of the process to larger ideals of cooking and preparation. Had so much fun and learned more than we could've ever imagined. Fantastic evening!


Chef Susie's cooking class was simply the best. My boyfriend and I have been fortunate enough to attend a variety of cooking classes, and this was far and away our favorite. The class really couldn't have been better. The food we made (veggie fajitas tacos, guacamole, chocolate mouse!!!!) tasted better than anything we could've possibly expected. Chef Susie organized the class in such a way that you end up prideful in how beautiful and delicious your meal is while also feeling like you are learning practical and useful skills to use at home. Chef Susie was personable, informative, and inspiring. The class was educational, fun, and relaxing! Finally, the food was so delicious that it was hard to believe we made it. The guacamole was fresh and flavorful. The pasilla sauce brought out the flavor of the tacos so well. The tacos made me want to keep eating forever, and the chocolate mousse was such a delightful dessert. I will certainly be attending more classes in the future, and I couldn't recommend Chef Susie more!!!


Chef Susie is the person to spend any special occasion with. I took my husband for a cooking class on his birthday and we both thoroughly enjoyed our evening. Chef Susie's energy is incredible and you are going to leave with so much knowledge about how to cook the right way!! Her place is incredibly welcoming, but private! This is the class to book if you want to surprise your dearest ones or if you want to impress your team at work!!


What a great experience! Chef Susie was a true expert and provided not only helpful kitchen tips but nutritional ones as well! Her home is located in the center of Austin and is a beautiful space to explore your culinary talents (and eat them after)! Susie and her space were welcoming and warm, highly recommend!
$ 85 Per person
all-inclusive: 2-hour class, 3-course meal and taxes.
---
Can be used for any experience or cookware
Meet your chef
---
A professionally trained nutritionist, Chef Susie decided to pursue her longtime passion for the culinary arts and now works as a culinary instructor. She has worked with celebrity cookbook authors and food journalists, and one of the highlights of her career was preparing food for Michelle Obama. Chef Susie loves the intersection between science and cooking, and enjoys showing others delicious ways to create healthy meals.
Other Cooking Class Experiences you may like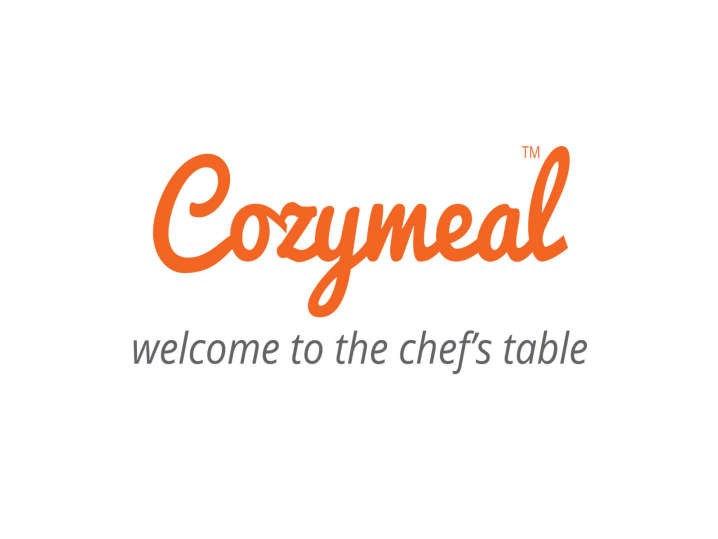 We use cookies to offer you a better browsing experience, analyze site traffic and personalize content. If you continue to use this site, you consent to our use of cookies Accept