Cooking Class - Savory Breads and Dips
Cooking Class - Savory Breads and Dips
132 reviews
132 reviews
Learn to make three kinds of breads and delicious dips to accompany them.
Join Chef Tracy for a hands-on cooking class all about bread! You'll learn to make three interesting breads in this workshop, as well as different dips to pair with them. You'll also discuss wine tasting and how to pair these breads with various wines.

Begin class by baking pita bread, followed by zucchini bread and lastly, authentic Italian bread. Then, whip up three delicious dips: A sweet honey spread for your zucchini bread, a traditional hummus for your pita bread and finally, a decadent shrimp cream spread to go with your Italian bread.

Guests are welcome to bring wine and beer to enjoy during the class.
Pita Bread
With flour
Hummus
With chickpeas, tahini, olive oil and lemon
Zucchini Bread
With flour
Honey Spread
With butter
Italian Bread
With flour
Shrimp Cream Spread
With cheeses, artichoke, spinach and cream cheese
Most dietary restrictions can be accommodated if noted prior to the event. Please mention this in the message field when you submit your booking request as adjustments to recipes cannot be made during class.
Minimum Guests

2

Maximum Guests

6

Meal Courses

3

Event Duration

2 hours

Labels

Baking, Bread Making, Date Night, Fun, Group
Reviews guests left for this experience


Tracy was a great instructor and we loved the recipes of what we cooked!


Had great food, great teaching, and a great time with Chef Tracy! I would love to do it again!


Our Chef was amazing and thoroughly knowledgeable! Super impressed with her!


Chef Tracy was so much fun to be with, and an extremely knowledgeable and talented chef. We had such a great time, but also learned a lot.


I really enjoyed learning from Tracy. She made things simple to understand. I learned a lot about how to make a gluten-free bread with some simple substitutions.


She is wonderful. She answered all our questions & showed us how to make different breads & different tips & tricks!! We will be booking with her again!


Was a lot of fun and learn many tips and tricks!
Reviews guests left for other experiences with Chef Tracy


Very knowledgeable and foot was delicious


Tracy was so knowledgeable and fun to cook with! She was a very welcoming host and we had a lot of fun joking with her and learning about her culinary background. 10/10 will definitely be back for more classes with her!


Shopping list missing items Substitutions should be listed. She forgot to tell us beginning steps It was $65 of ingredients. Pretty speedy. She was kinda judgy on some people and felt awkward


Chef Tracy did a great job explaining the prep and cooking process. She uses an overhead camera so we can see exactly what things should look like. She paces the class well as the group needed. Very easy going and responsive to all questions. I think a little more direction in the recipes regarding what to prep (maybe underline it?) would be foid…. I think i jumped the gun and prepped more than i should and did a few things incorrectly.


Alisha Teslow
06 Oct 2023
was an excellent cooking experience


Chef Tracy's online Italian cooking class was an exceptional experience that left me thoroughly impressed. Her expertise and guidance throughout the class were truly outstanding. Chef Tracy's instructions were clear and easy to follow, making the cooking process enjoyable and stress-free. She walked me through each step of the recipes, ensuring that I understood the techniques and ingredients required. Her patience and precision were commendable, making the class accessible to both beginners and experienced cooks. What set Chef Tracy apart was her passion. She shared fascinating facts and stories about the origins of the recipes, adding a delightful touch to the overall experience. Her knowledge and enthusiasm were contagious, making me even more excited to try out the dishes. One aspect that I particularly appreciated was Chef Tracy's encouragement of creativity and personalization. She provided suggestions for alternative ingredients and variations, allowing me to adapt the recipes to my taste preferences. This flexibility made the class feel personalized and tailored to my needs. The end result of the class was truly impressive. The dishes I prepared turned out excellent, and my guests were genuinely impressed with the flavors and presentation. Chef Tracy's guidance and expertise undoubtedly played a significant role in the success of the meal. Overall, I highly recommend Chef Tracy's online Italian cooking class. Her passion, knowledge, and excellent teaching skills make it a must-try for all food enthusiasts. Whether you are a beginner or an experienced cook, you will undoubtedly benefit from her expertise and enjoy a memorable culinary experience.


Chef Tracy was a gracious and knowledgeable host. The Ciban meal was exceptional. Highly recommend for a date night


We had a great time with some delicious food! Chef Tracy was very entertaining and provided great cooking tips.


Chef Tracy was excellent. She showed you everything from how to cut to the uses of each item. It was a great experience and food tasted amazing.


The class was wonderful and the food turned out excellent. My only suggestion is that the prep video would be available with the class confirmation so you would know how to size down portions...and not purchase more than you really need. Or know whether or not it freezes well. (It does!)


The class was amazing and I would absolutely take it again. Chef Tracy was absolutely responsive and her recipes were spot on. She did a great job of answering questions and was quick to take a look via the camera at specific problems. The only reason I dropped this four stars was because the shopping list was a little difficult to figure out and the pre-prep video did not give enough detail as to what to prep and what not to prep. I am still not 100% sure I added all the fish I was supposed to add, but the gumbo tasted delicious regardless.


We had a great time!! The recipe and instructions were easy to follow. Chef Tracy had good tips and was fun to watch. Would definitely recommend this class!!!


We loved it! Tracy is really knowledgeable, we learned a lot.


A fun night and delicious food thank you!


We had a very good time and Chef Tracy has a wonderful sense of humor. She was easy to follow and we loved the meal.


Alicia Teeter
05 Apr 2023
Great job! We enjoyed the pizza making experience. That bartender though.....we were all over served!


We had a great time!


Chef Tracy lead our remote team through a virtual handmade tarts & pies class. Our team really enjoyed the process and the tips and lessons taught by Chef Tracy. We'd book her class again!


Meghan Lemine
23 Mar 2023
Chef Tracy was so patient with all of our questions and taught us so much more than just these two recipes.


? ?


Chef Tracy was great. I look forward to taking other courses from her. Her food was delicious and her instructions were clear and informative !


Kelly Justin Family
02 Mar 2023
We had a great time! Very informative and the pizzas turned out Amazing. We will definitely keep an eye out for other meal nights


Megan Stuart Family
01 Mar 2023
It was such a fun experience! We really enjoyed rolling our dough, topping our pizzas and learning about the whole process


Exceeded our expectations with so much more in depth "secrets" to safer and faster meal prep. Chef Tracy explained how the temperature and time were crucial to maintaining balance between flavor, nutrition and texture of each dish. We met another couple from Mississippi so we lingered over the meal as one would do with old friends.


We had a fabulous time with Chef Tracy. We did the Indian food class and learned a ton about this style of cuisine. Chef Tracy was incredibly knowledgeable and so welcoming holding the class in her home. We left fully satisfied and would definitely book again.


The food was amazing! The learning experience was great! Chef Tracy is very knowledgeable! She answered every question we had as she demonstrated techniques throughout the 4 course meal.


The class was okay. I have done 5 classes with cozymeal, and this was not great. It was just okay. The food was good, but I was just never sure exactly what I was supposed to be doing.


Chef Tracy was awesome! Not only did she walk us through creating a delicious Cuban meal, but she also provided nutritional gems and a cozy atmosphere! My husband and I would definitely go to another class.


The class was great and the food was delicious!


The meal was amazing, and instruction was as detailed as you want it to be.


Everything was great.


Class was very fun and the food came out great. :-)


The class was great! The recipe was easy to follow and the meal was delicious!


Fun class! Tracy provided some great tips and tricks and was quite informative about food safety and ingredients. I recommend doing the prep work in advance so the class is less stressful.


Most fun and eventful experience. I came away with a ton of knowledge on short cuts, substitutions , the chemistry behind the vegetables


Tracy was a great chef. She was clear in the instructions and was quick to suggest substitutions when needed. She had tons of tricks and tips as well as nutritional info that we all appreciated.


Fun experience. Learned some new techniques


This was a great time!


Had a blast! Will return soon. So much fun ?


Well paced and lots of helpful tips.


Chef Tracy is an excellent and patient educator. If you want to know the nutritional value of all the components of the meal, choose Chef Tracy and you will learn so much more. She provides detailed instructions with alternative choices to incorporate with the meal. She also included a video with prep instructions to ensure I would be prepared for the class. I look forward to my next class with Chef Tracy.


Great teacher and excellent class. I would highly recommend chef Tracy!


Skilled instruction. Able to help people who were at different stages of the recipe without leaving the rest of us bored.


Tracy was great, but to keep up with the slower members of the class the pace of the lesson was a little too slow for me.


Joshua Burley
15 Nov 2022
You did great - liked your process, orderliness, and helpful tips! Have a wonderful and blessed Thanksgiving and Christmas season!


Chef Tracy was great!!


Very nice class and showed many tricks to cut time and be more efficient. Absolutely loved the class. Looking forward to seeing and learning more in the future from her.


Chef Tracy was awesome! She was the perfect mix of informative, patient and engaging!! Can't wait to attend another class!


Chef Tracy was exceptional! I learned how to make a tart and pie that I will make again and again. In addition to the recipes, I learned the scientific aspect about onions and garlic. I highly recommend Chef Tracy and will schedule classes with her again.


Chef Tracy did an amazing job! She was very knowledgeable and shared a lot of great information. She was right on point with time management, personable , and we did not lack anything. My daughter and myself enjoyed our time.


We had a great time and Tracy was a great teacher. Everything was delicious We had a wonderful New Orleans feast afterward.


Lajoyce Simonton
03 Oct 2022
Nice setting. Atmosphere was great. Enjoyed the experience. Great date night idea.


Great dishes! I will make them again! Thanks!


The meal was delicious the setting was intimate


Tracy was very energetic and has a great story of why she become a Chef, I love that she was sharing health tips and why certain food items are good and for what. We had a great time


Excellent. Clear instructions. Patient and fun.


Chef Tracy provided a warm atmosphere and wonderful information on our meal and ingredients! Would gladly take another class from her! :)


Very knowledgeable and friendly. Gave tons of tips and tricks. Would highly recommend.


There were 5 of us altogether. We had the best time. Chef Tracy was extremely well prepared, and knowledgeable about all aspects of the in ingredients, and preparation of the meal. And then she is a delight to talk to. It exceeded all of our expectations.


This was a great class and a wonderful chef to learn from!


Amazing experience. It was a joy learning from Chef Tracy!


Very disappointed in this class. All ingredients on the list were purchased in advance and we did prep work as suggested. After the actual recipes were made available, many of the items were not even used (~ $20 worth) and the prep work was not in synch with the chef's directions. The instructions and class time were not sufficient as the appetizer and vegetables were not cooked through and the chocolate mousse dessert made of only eggs and chocolate and water was clearly missing something (no sweetener?) The main entree was tasty but also needed extra cooking time. Also, the small class had one participant who refused to mute so the chef's instructions and presentation were often blocked by the disrespectful attendee throughout the duration of the class. The chef should have muted them so the rest of us could hear and see the process. This session was clearly not a good experience.


V


Tracy was amazing! She gave lots of great tips and history, and was very knowledgeable. She was able to quickly recommend alternatives when we didn't have necessary ingredients. We would definitely take another class with Chef Tracy again!


The food was delicious! Tracy accommodated for all different food allergies and answered all questions with so much knowledge.


Wry knowledge and very fun to cook with!


We had a wonderful cooking experience with Chef Tracy. We loved her energy and the speed was perfect to keep things moving but with plenty of time to get things done and felt at ease to ask questions along the way. Bonus was her awesome food science knowledge that she shared - so many great food facts! Individualised attention was awesome and the results were superb! Thanks Chef Tracy - we had a blast!


Chef Tracy was wonderful, lots of extra information and went at just the right speed. Would definitely do another meal with her!


Chef Tracy was a super patient and fascinating chef to work with. Not only did she share her love of food and her family recipes, but her personal story and journey to get to where she is now. Any person or group would be lucky to have Chef Tracy for a cooking experience!!


My mom & I really enjoyed the Iconic New Orleans class. Chef Tracy was wonderful! Not only was she easy to follow and fun but she also took the time to provide history of the dishes and fun facts as well as knife skills and pointers. Can't wait to book another class with Chef Tracy!


Chef Tracy was very knowledgeable and great communicator. She demonstrated a few techniques to improve your preparation of the meal. She always made sure everyone was making it through each step.


enjoyed the class. Chef Tracy is very knowledgeable and a great teacher.


Enjoyed the class.


Awesome Class! Chef Tracy was friendly, knowledgable and her recipes were easy and delicious! Highly recommend for a fun afternoon!


First virtual cooking class with my 13 year old son and we LOVED it. Tracy explained everything so well and quickly answered our questions. We look forward to more classes in the future!


My girlfriend had been telling people for a while that she had been wanting to cook more, so her sister and I both booked her cooking classes with Chef Tracy without knowing the other already had. My girlfriend loved both of the classes and was looking forward to the second one after her first. I had a lot of fun too when I went with her. Chef Tracy was very accommodating and a lot of fun during the classes. The food was delicious and we learned a lot about the nutrition of it all. Thank you Chef Tracy!


Tracy did great! She helped us through my mistakes and was very knowledgeable in helping me through it. She was personable and friendly, providing fantastic tips! 5/5 would recommend.


Chef Tracy was great! We will definitely go back with some friends given the opportunity! We took the southern comfort food made healthy course and loved it. Getting to talk with and learn from Chef Tracy was a blast. Chef Tracy is my spirit animal!


Chef Tracy is amazing! She is extremely knowledgeable and kind!


It was a fun class. i'd do another one with her.


This was a great class. Chef Tracy was well-prepared and flexible - she gave us a variation on the original menu when we asked for one, and provided recipes a few days in advance. Everything was timed well and the food was delicious. Her camera set-up made it easy to see what she was doing.


Food was good but she went way too fast and didn't explain the steps thoroughly. My wife and I have done a few other classes on this site and never had any trouble keeping up. Also, there was one woman in the class who had her mic on the entire time which made it very distracting to follow along. It would have been helpful if she was instructed to mute her mic.


Chef Tracy was awesome! We had a great time!


Chef Tracy was great! We enjoyed everything so much! From the conversation to instruction and fantastic dishes, all was delightful!


My husband and I had a great time at the Cuban cooking class! Our favorite parts were the mango salsa and empanadas, but everything was delicious and we got cooking tips and tricks that we're excited to try at home.


Tracy was a great teacher and our meal was delicious. Thank you!


We had a great time with Chef Tracy! Such a fun experience and a learning experience. We love Thai Food so it was nice to finally learn to cook some. We didn't even realize we had signed up to a vegetarian class, but were pleasantly surprised! Very filling and flavorful food.


Tons of fun and learned a lot!


great class. thanks!


I did not know I can cook so much in a little over an hour. I had a great time. When we sat down to eat it was delicious. I would definitely recommend this class.


Chef Tracy was really informative! In addtion to learning how to prepare a delicious meal, she shared her knowledge on nutrition. It was a fun experience!


Chef Tracy was amazing! She was very responsive to all of my questions prior to the event and did a wonderful job teaching on the day of our event. She took her time explaining everything she did and went over and above to accommodate everyone's needs. The food was delicious! I highly recommend taking a class with her!!!


Cooking classes are a staple holiday gift in our house. The recipes were able to be modified for gluten free and were delicious. Tracy was a great teacher and super engaging. Highly recommend.


Tracy was a wonderful host. She is extremely knowledgeable, we had a lot of fun and added some recipes to my books.


She was really really nice and answered all the questions we had for her, but she went pretty fast for the class. She also jumped around a bit so we had a hard time following where we were supposed to be.


Honestly, this was not like the other experiences I had. She didn't engage the group, it went way too fast, and the ingredients were not clearly spelled out. We did this for a team Xmas party and everyone was pretty stressed out trying to keep up and wasn't very fun like usual.


Chef Tracy was amazing. I bought this for my adult children. Chef Tracy welcomed them into her kitchen. She was incredibly skilled, the food was delicious, but most importantly, the process was fun and engaging for my children. She was very conversational and gave them great tips on the process. The three hours were spent with a great balance between instruction, hands on learning, eating a delicious meal, and having a great conversation. I would HIGHLY recommend Chef Tracy to anyone and intend to visit her again!!


Chef Tracy was great at engaging our widely distributed team through the steps- she was able to in the moment give variation instructions for folks that couldn't get the right ingredients, and had tips for preparation amongst wide variation in sizes and shapes! A great virtual team bonding experience- and Tracy worked so well with us to get metric conversions and substitutions so our international group could all be on the phone at the same time!


Julie-Lynn Dunaway
03 Dec 2021
Delicious food and she was a pleasure to learn from.


Chef Tracy is very knowledgeable and fun! I feel like I learned useful tips about cooking in general, and the specifics about the recipes we made. She facilitates the classes out of her home in Midtown. We all know how small those places are! But Chef Tracy utilizes every square inch of that place! I can't wait to take another class.


Chef Tracy was outstanding in these areas: thorough explanations on the ingredients and why we use the tools we use; cheerful; professional; patience with a client who has never cooked a 3-course complicated meal; knowledgeable; and, substitution for ingredients we could not obtain. I recommend her. This was a fine experience.


Tracy is a great teacher and it was a fun class. The food was yummy.


She did a great job of answering our questions and assisting us when we needed it. I truly enjoyed this experience and would do it again in the future.


Excellent was attentive and answered all the questions asked.


This was a firs time experience and Chef Tracy made it enjoyable enough to want to do it again. learned a good deal as well


Thank you for the great recipes. The BBQ sauce is amazing and dinner was delicious. I enjoyed spending the evening with you and our group. Many Thanks, Erica


Chef Tracy had a great attitude and made it fun!


Not the experience I expected. I paid an upscale price for a non upscale experience. Lesson well paid for. The food was good though.


Chef Tracy was incredible!!! She was patient and super accommodating and the food was amazing!! Be prepared to eat and or feed a small army!!!! Chef Tracy, thank you so much for going out of your way to make our time work. Stacey


Firstly I would say Tracy is wonderful and the food was delicious! The only negative I would say is the written recipes need work. Mushroom Bolognese says 2 servings and calls for 1lb of mushrooms. We have enough leftovers to end world hunger! Also, the dish should be planned to be served on the spaghetti squash. The inclusion of Angel hair pasta is redundant and should really only be mentioned as an option.


What an amazing evening with Chef Tracy. I booked a private event and it made my friend's 40th birthday extra special. Chef Tracy was a delight to cook with and she made the experience very enjoyable. Looking forward to when I can do this again.


Tracy is one impressive woman! I hosted a private event to celebrate a birthday. We had very health conscious attendees and Tracy educated us different foods and good replacements for some "not so healthy" foods. She had multiple cameras set up so we could see her knife skills. Overall, the class was super engaging and everyone had a wonderful time.


I really enjoyed Chef Tracy's Tarts class today. She was very energetic, knowledgeable and fun to learn from. I would take another cooking class with her without hesitation. She was awesome!


We enjoyed our meal and Chef suggested easy substitutions.


Such a great experience! Chef Tracy was wonderful and the food was delicious!


Chef Tracy was delightful! Her experience in creating flavorful fare combined with her zest in working with people makes for an unforgettable experience! Thank you for guiding us! Spaghetti squash has a new purpose in our kitchen!


We had so much fun! Tracy offered great cooking tips - awesome recipes and a fun night for all of us!


A fun and safe night during a pandemic! Well done!


My boyfriend and I had a wonderful wonderful time!!! Tracey was so kind, so funny, and very helpful and informative! We had fun talks while enjoying great food, and I genuinely can't wait to sign up for something just like this again!


Tracy was great! She explained everything thoroughly and clearly. It was a fun, informative class with healthy/delicious food to serve at the end. Many thanks Tracy!


So patient and very kind! Did a great job of helping us through!


The food was great and Tracy was knowledgeable. Unfortunately we felt the class was rushed. There was little to no time to talk between preparing entree's. It was more like "Speed Cooking" vs actually enjoying the experience.


Thank you for a wonderful cooking class to celebrate my husband's birthday. It was so informative and you were great at teaching to all ages of our large family. It was fun and great to see family in all parts of the country while participating in this exciting class.I especially liked the added information about how to substitute different spices and foods to taste great and have a healthier outlook on one's health.


I appreciated Chef Tracy's insights into cooking by smell and appreciating culinary arts as a creative means of expression based upon a foundation of understanding.


Chef Tracy is very personable, upbeat and knowledgeable. The entertaining space was inviting and set-up ready to go when I arrived. The chef demonstrated extensive food and nutrition knowledge as well as the science behind every "swap" made for more healthy options etc. I found this information very intriguing and useful for my own dietary needs. She was quick to answer any and all questions. I absolutely LOVED the vegan potsickers(which contained jicama and mushrooms) I never had jicama before this dish and am not at all a fan of mushrooms but I ate every bit of what she made! It was THAT good. All the dishes we made were done well, easy to do, and tasted great. I would definitely recommend Tracy.
$ 65 Per person
all-inclusive: 2-hour class, 3-course meal and taxes.
---
Can be used for any experience or cookware
Meet your chef
---
Chef Tracy is an epicurean and former athlete with a passion for healthy, wholesome recipes. She's worked as both a culinary and pastry chef, which helped her launch a health food dessert company in 2008. She's taught hands-on cooking and nutrition courses for conferences and major companies, including two large grocery store brands. Chef Tracy has also written books and articles that share her recipes and nutrition knowledge.
Flexible booking: Cancel or reschedule this event's reservation for free up to 48 hours before the event.
This experience is not refundable as it includes a meal kit.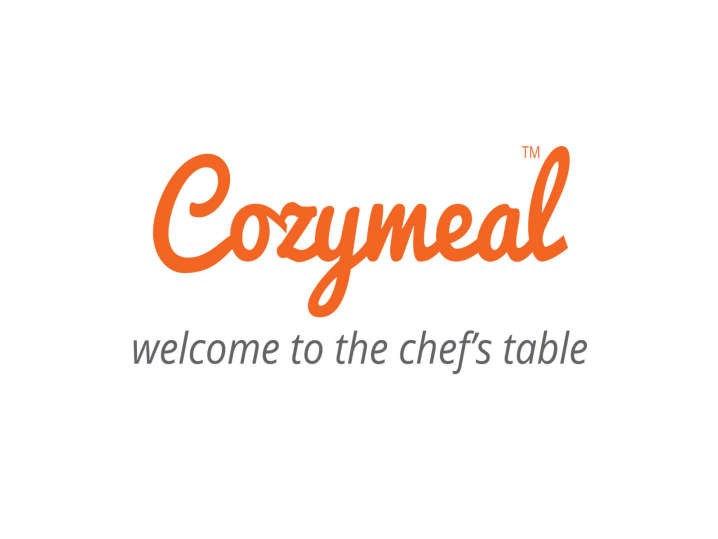 This website uses cookies to enhance user experience and to analyze performance and traffic on our website.
We also share information about your use of our site with our social media, advertising and analytics partners.
This website uses cookies to enhance user experience and to analyze performance and traffic on our website. We also share information about your use of our site with our social media, advertising and analytics partners.
Accept