Cooking Class - Creole Cuisine From the Bayou
Cooking Class - Creole Cuisine From the Bayou
39 reviews
39 reviews
COVID-19 protocols this chef will implement are:

Chef Wearing a Mask (Upon Request)
Join Chef Michelle on a culinary trip to the bayou and create handmade Southern classics.
Enjoy the comforts of the South in this hands-on cooking class featuring Creole cuisine, where Chef Michelle will teach you how to handcraft a meal so authentic you'll believe you're in bayou country after every bite.

First, you'll prepare fried green tomatoes with homemade remoulade, and a spinach and strawberry salad with glazed pecans and homemade Champagne vinaigrette. Then, learn how to make the epitome of Southern comfort food — crawfish étouffée in a creamy sauce over rice — and a whiskey-caramel sauce-soaked bread pudding for dessert.

Guests are welcome to bring wine and beer to enjoy during the class.
Fried Green Tomatoes
With egg batter, breadcrumbs and homemade remoulade
Spinach and Strawberry Salad
With glazed pecans and homemade Champagne vinaigrette
Crawfish Étouffée
With heavy cream, butter and jasmine rice
Bread Pudding
With French bread and homemade whiskey-caramel sauce
Most dietary restrictions can be accommodated if noted prior to the event. Please mention this in the message field when you submit your booking request as adjustments to recipes cannot be made during class.
Minimum Guests

2

Maximum Guests

4

Meal Courses

4

Event Duration

3 hours

Labels

Beginner, Couples, Date Night, Fun, Mother's Day, Pescatarian
Reviews guests left for this experience


Chef Michelle is AWESOME! I surprised my husband with a cooking class for his birthday and we had a great time! Super fun date night idea and the food was delicious! Would highly recommend. :)


Super professional! Great tasting food!


My boyfriend and I had such a great experience with Chef Michelle. She welcomed us into her home and made us feel so comfortable. She taught us a lot and we plan to book with her again!


We had a nice relaxing afternoon learning how to Cook some delicious food! Everything was explained perfectly! Can't wait to learn a new dish:) thanks chef Michelle!!


We had a great time. Chef Michelle made us feel very comfortable, made cooking the meal fun and enjoyable. Presentation of the meal and meal service comparable to a very nice restaurant. We are thinking of scheduling another event with her.


Chef Michelle was awesome and the food was delicious!! Already planning our next cooking class.


Thank you for a wonderful experience Chef Michelle. You were great teaching us how to make our meal, all while having many laughs and smiles. The food turned out DELICIOUS.


I booked this experience for my husband's birthday. It was a suprise for him. We both really enjoyed the whole experience and chef Michelle made us feel very comfortable. The food was amazing, it was everything we expected. Thank you.


What a wonderful host. The food was amazing and a joy to make with Chef Michelle guiding the way. We had a wonderful time.


Chef Michelle was amazing. We celebrated my boyfriends birthday by cooking one of his favorite meals. The moment we arrived we felt welcome. Everything we fresh and the recipes were amazing. We will definitely be coming back for another experience. Thank you so much


Freaking AMAZING!!!!!! This was a surprise for my partner's birthday. Chef Michelle was very personable and full of personality… We felt comfortable as soon as we got started, because she made us feel right at home. Her directions and patience was top tier! She even explained how using certain ingredients over others brings out different flavor profiles in a dish, which has changed the way I prepare certain dishes. The romantic table setting that Chef Michelle set up for us added to the special night for my partner and I and we loved it! The atmosphere, food, and experience was extremely comfortable, intimate and the dishes were DELICIOUS! Dishes: Strawberry Salad with homemade vinaigrette dressing New Orleans BBQ Shrimp Shrimp Étouffée' Bread Pudding


It was an awesome treat for my Wife's birthday. Chefs Michelle and Curtlynn were amazing and we had fun cooking delicious food. Will be doing it again


Chef Was amazing, great meal, very pleasant. BOOK NOW !!! It's worth every dollar , thank you so much Chef. They even make you a video to take home


A lovely experience with good food and excellent guidance. Chef was well prepared and organized.


AMAZING EXPERIENCE!!!! They teach you how to make a beautiful meal, take videos and pictures of you as you go, lay everything out for you on a romantic table and let you eat your meal in the living room. We even had some New Orleans jazz to listen to in the background. Best cooking experience ever. We were in love!!


Class was amazing and so was the food! Would definitely recommend this!


Chef Michelle and Chef Christmas were amazing. We enjoyed making every dish. We highly recommend!


Amazing experience!! Will definitely book more classes with Chef Michelle


Chef Michelle was amazing fun professional and informative. Food was so fresh and delicious. We definitely had a good time and learned a lot of great cooking techniques. Will recommend to everyone


Very well prepared, and everything was delicious! My girlfriend and I throughly enjoyed the experience!
Reviews guests left for other experiences with Chef Michelle


Unfortunately she had a death in the family and was unable to come over. We are rescheduling the event


I enjoyed the pho class, it was a great learning experience. Communication was excellent. I would definitely recommend this chef.


This was my first time trying something like this. We weren't sure what to expect but everything turned out great. We love Indian food and it was amazing to cook from scratch and learn about different seasonings. We definitely recommend this!!


Thanks, Michelle and Christmas, for a great night of cooking and eating! Both of you were super teachers, and my friend and I learned new tips and tricks when working our way around the kitchen (especially the whole onion thing . . . NICE!). Thank you for sharing your hospitality, conversation, and cooking expertise!


Chef Michelle and Chef Christmas created a wonderful experience for our anniversary dinner. Dinner was served ahead of schedule and the presentation was over the top. We enjoyed the hospitality. My husband is from South Louisiana so he grew up on Creole cuisine. He loved every course. They even went the extra mile to show us what to do with our older fruit. I also loved the clean-up. They were very respectful of us and our home. Every dish was washed and the stove and cabinets were wiped clean.


Thank you for the experience! I enjoyed the lesson and the food came out amazing of course! It was a great time and we would love to book again.


Michelle and Christmas made this class so enjoyable and the food was amazing!! I would highly recommend this class.


The entire experience was terrific. We learned a few things and had a great time!


Sheryl and Chuck
05 Sep 2022
Chef Michelle did an excellent job in helping my wife and me cook our 1st Indian meal together. I also picked up some cooking tips as well which is always a nice benefit. I highly recommend taking cooking classes with Chef Michelle. We plan on taking some other classes with her in the future.


Excellent meal and experience - well prepared class, with a wonderful menu and support along the way. My wife and I had a great time.


Michelle and Christmas are wonderful chefs and gracious, attentive hosts! We did the Spanish menu, learned a lot, and were able to help prepare and enjoy an excellent meal. The entire experience was stellar, from pre-event communication until the conclusion. Highly recommended!


Had a great experience with Chef Michelle and Chef Christmas. We celebrated our first anniversary with them and they did not disappoint. They were very patient with our lack of culinary skills, set up an amazing dinner table with excellent service. Highly recommended!


we enjoyed our cooking class.


We had a blast with Chefs Michelle and Christmas. We are still talking about the wonderful skills we learned and the delicious food!


Food was great, experience was fun and we learned a lot in the kitchen!!


Both ladies were very friendly and enjoyable but this class was not as advertised. We chose the Spanish Meal which advertises a paella on the page. We did not make paella.. we made penne pasta with chorizo which was listed as an option, but we were never asked for our choice. The cake shown was replaced with a custard that needed to sit for 4 hours after we were done, so it was not ready until the next day, on the next day the "custard" was still soup in a tin in my fridge. The "spanish salad" was lettuce with carrots and tomatoes. I hosted the class at my house and they came with no pots, pans, bowls, or plates and used about every dish in my house. Once we were done cooking (1hr not 3 as advertised) they quickly left and the kitchen was a mess, sink full of dishes, counter covered in food, and floor a complete mess. I would have been better off taking the $170 and buying premium ingredients to cook a better meal myself. Basically, I paid the money to have them grocery shop and prep some of the ingredients and make a mess of my kitchen that I had to clean. I was embarrassed in front of my date for the experience, and it is not worth the money.
Reviews Chef Michelle received outside of Cozymeal


I love the kitchen but am not so good at executing a menu. I can never seem to time my menu so that everything is completed in a timely fashion. Taking Chef Michelle's class, taught me how to determine at what times menu items should be "fired" to achieve a well-timed meal. I've gotten much better at being able to serve my courses without having to reheat anything before serving.


Professional, Detailed and Customer Oriented. She offered a variety of suggestions to make the breakfast more inviting. She was on time and made sure that everything was set up beautifully. prior to her leaving. She also followed up to make sure that I was satisfied with the catering.. The food was seasoned extremely well, portion size was appropriate and flavors paired well...I also had the opportunity to take her class. The patience and detail given throughout the learning experience was exceptional! I will definitely use her services again.


Your food is absolutely delicious and we still can't forget how good some of the meals were. I can't wait for our next event so you can cater it again! Thank you for a truly unforgettable and yummy experience.
$ 85 Per person
all-inclusive: 3-hour class, 4-course meal and taxes.
---
Can be used for any experience or cookware
Meet your chef
---
Chef Michelle has collected years of experience to her varied career as a chef, including time spent as a line cook, a banquet server and lead cook before becoming a restaurant manager in Houston. Her time as a private chef for a high school prepared her for teaching others the craft of cuisine. Chef Michelle brings enthusiasm, passion and a knack for creating memorable dishes to her versatile cooking classes.
Other Cooking Class Experiences you may like
Flexible booking: Cancel or reschedule this event's reservation for free up to 48 hours before the event.
This experience is not refundable as it includes a meal kit.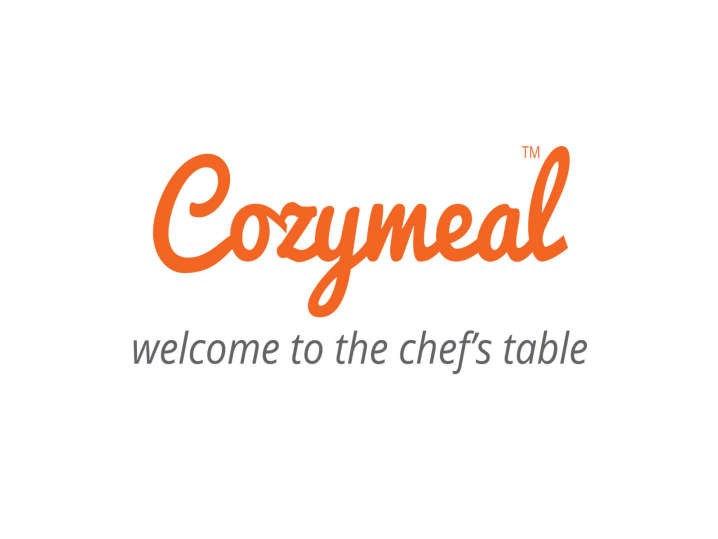 This website uses cookies to enhance user experience and to analyze performance and traffic on our website.
We also share information about your use of our site with our social media, advertising and analytics partners.
This website uses cookies to enhance user experience and to analyze performance and traffic on our website. We also share information about your use of our site with our social media, advertising and analytics partners.
Accept