Cooking Class - Hand Rolled Pasta
Cooking Class - Hand Rolled Pasta
55 reviews
55 reviews
COVID-19 protocols this chef will implement are:

Chef Wearing a Mask (Upon Request)
Making your own pasta is simple and fun; let Chef Christmas show you how.
Flour, water, and maybe an egg is all you need to make fresh pasta. Nothing is more simple or more satisfying. Explore the techniques associated with homemade pasta in this hands-on class that presents pasta from beginning to end.

Begin by making stuffed ravioli with spicy sausage and ground beef in marinara sauce and a seasonal salad. For your main pasta entrée, choose between handmade spaghetti with vegetable marinara or fettuccine with a creamy Alfredo sauce, then make and enjoy strawberry cannolis with ricotta and chocolate.

Guests are welcome to bring wine and beer to enjoy during the class.
Fried Stuffed Ravioli With Marinara Dipping Sauce
With spicy sausage, ground beef, Parmesan, green peppers and onions
Seasonal Salad
Homemade Pasta
Choose one
Spaghetti with marinara, mushrooms, green peppers, garlic and onions
Fettuccine alfredo with butter, heavy cream and Romano cheese
Strawberry Cannoli
With ricotta cheese and milk chocolate
Most dietary restrictions can be accommodated if noted prior to the event. Please mention this in the message field when you submit your booking request as adjustments to recipes cannot be made during class.
Minimum Guests

2

Maximum Guests

4

Meal Courses

4

Event Duration

3 hours

Labels

Couples, Date Night, Italian, Pasta Making
Reviews guests left for other experiences with Chef Christmas


David (and Diana)
19 Sep 2023
My wife and I celebrated our 10 year wedding anniversary. We wanted to do something different than the usual going out to dinner at a fancy restaurant. We decided to take a cooking class with Chef Christmas. Our experience was special and unique! We learned quite a few things we did not know that we can apply and develop our own cooking skills. Chef Christmas is a master chef, very intuitive, quick witted, calm, cool, collective. We had the five course aphrodisiac with chicken. My wife and I loved it, everything ended up being delicious! Overall We highly recommend Chef Christmas!


This was a great experience! They were so prepared & welcoming. It was a relaxed, yet professional experience that myself & boyfriend enjoyed. We definitely want to do this again!


Fun time and great host. Thank you! Hope to see you again soon


Chef Christmas and her assistant were great. She was especially patient and good with out 10-year "sous chef". I would highly recommend her.


Chef Christmas was terrific! Great food, wonderful attitude, and useful tips all made it a great experience!


Our experience was amazing, Christmas & Michelle were fun and easy to work with. We got there 20min early on accident and she was quick to invite us in and adjust her plans accordingly. She was a great instructor, and I feel that I could confidently replicate this ~delicious~ meal again. We booked this as part of an anniversary weekend getaway, and it was exactly the type of fun, intimate activity that we wanted, she even took our pictures and put together a little album of our dishes. My only criticism was that it only lasted just less than 2 hours, this was only a problem as we had arranged it to go straight to the airport after and ended up with an extra hour (+20) to kill. Very small inconvenience, and did not deduct from our day at all, 10/10 would do it again ?


Delicious dinner! Chef Christmas was really quick, efficient and very nice! We highly recommend her!


We had the best experience with Chef Christmas and Michelle.! The food was outstanding and her class even better. We thoroughly enjoyed our time with both chefs. Highly highly advise taking one of their classes. Outstanding experience


Had a wonderful experience. Dishes were flavorful using a mix of flavors and ingredients spicing up the pallet which I enjoy. Definitely consider in booking for next special occasion.


It was such a great experience! Felt home and had a wonderful time learning and enjoying the whole cooking process.


Chef Christmas & Chef Michelle prepared such a lovely meal. All courses were as described and absolutely delicious. Additionally, they played music to go along with the Asian Fusion theme. I would certainly hire chef Christmas again!


It was a great experience to have cooking with a Chef Christmas. We learned several techniques that I didn't know.


Very kind, great teachers with amazing recipes!


We had a great time and felt very at home! Lovely experience overall and Chef Christmas is so fun to work with!


Unfortunately, the experience we had with Chef Christmas and Chef Michelle was not great and I would not book again. I booked a kids baking party for my sons 9th birthday. I thought that having to pay for myself even though I'm not baking was wild but it was a last resort- which left me alone to tend 6 kids. Chef Christmas and Chef Michelle entered my home with somber moods and began the class without a plan it seemed because 2 of my guests (bless their hearts for being so patient) were left sitting and waiting for 35-45 minutes not doing anything. They handed out cute little cheap aprons- I was thinking oh how nice a little keepsake. Until they asked for them back at the end of the class. What a joke. Chef Christmas split the 6 kids into 3 groups of 2 (for a "competition" that never happened probably because they all were terrible) and they were each given an item to bake- I was under the impression everybody would be doing all 3 items. I was asked to provide my own machine and cookie sheets (thankfully I actually have those). I asked her to bring her own mixer in addition so that 6 kids wouldn't have to share 1 machine and I even pulled out an old one so that the groups wouldn't have to just use 2, but they didn't use the 3rd machine as I mentioned the one group was left doing nothing. They weren't included in other groups nor spoken to until she told them she is almost done and about to get to them. I had to offer my own supply of butter sticks because she wasn't prepared, she used my old gallon ziplock bag because she didn't bring her own, and I offered my own food coloring because I didn't want her to waste time "looking" for it in her car. Besides the 2 guests waiting, I was expecting beautiful treats. This was not the case! The sugar cookies spread and never took a cookie form as they stretched when picked up- and then when I asked why that happened she said she needs to make her own recipe. WHAT? Has she even done this before?? One of the guests brownies burnt to crisp. and the cheesecake she didn't let cool down to remove them from the mold- even though she had more than 30 minutes left for the clock. They ended up very greasy and never set so you had to scoop them out of the mold and they tasted terrible. All you tasted was strawberry and crust- no cheesecake. I would love to show pictures of what they made. Instead of 5 potential bookings I have strayed all of the parents away from cozymeal, Chef Christmas and Chef Michelle. I was left embarrassed and thankful that no parents were there witness.


Chef Christmas was absolutely incredible!! Very kind and patient and walked me and my partner through everything. The food was amazing and we both felt so welcomed and comfortable throughout our evening. Would definitely do this again - if it's with her!


Amazing experience and the food tasted amazing! Chef Christmas really made my husbands birthday special .


Ou evening cooking with Chef Christmas was great! We had a fantastic time and would go again!


Wow. Words cannot express how informative and fun the class was for us. If anyone is on the fence about signing up, let this be your sign to pull the trigger. Thank you so much chefs for an amazing birthday experience!!


We had a great time. Since we wanted a vegetarian meal Chef Christmas let us adjust the menu and even swap out the dessert. She also takes a video and makes a little movie for you so you can just focus on cooking and eating and boozing.


Great environment great chefs had a wonderful time


We had a wonderful experience with Chef Christmas! The pizza making class was so much fun. She is professional, kind and organized! You should try this class, you won't be sorry!


Chef Christmas was very warm, knowledgeable, and professional. We experienced the Aphrodisiac Dinner. She tried something different with us for dessert and it turned out great.


Chef Christmas was AWESOME! She taught our cooking class, answered every question we had and created a great commemorative video. Her knowledge of food allergies and flexibility to make last minute changes was impressive. We look forward to visiting Houston and taking another class with Chef Christmas.


Chef Christmas made my Husband's father day awesome! We had a very special night and great 4 course meal meal. Every course was awesome and the service was top notch. We will be booking again in the future.


Chef Christmas is a very calm and knowledgeable teacher who makes you feel like you can literally cook anything. She not only gives tips for ingredient prep techniques but also for elevating your everyday meals from prep to seasoning to presentation. She's amazing and we can't wait to use her services again.


Chef Christmas and Chef Michelle did an amazing job at teaching us new techniques and showing us new ingredients and flavors.


WOW AMAZING! My dad wanted to take a cooking class for his birthday. This was better than either of us could have imagined. The way you walked us through the prep, helped us make our own spices, and the prepare the meal, was so easy and fun. The finished meal was was the best thing we have ever eaten. Thank you so much for this incredible time and experience. We look forward to the next cooking class with you.


Chef Christmas was amazing, easy to work and the food was fantastic!


My husband and I had never done anything like this before so we were not sure what to expect. Chef Christmas was amazing! We had the best time with her. Our meal was delish and I can't wait to make it again. Thank you Chef Christmas and look forward to you coming again to help us make another amazing dish. If could give more stars I would!


It was a great experience! I gave this gift to my boyfriend and we both had a great time. Thank you Chef Christmas


Great experience, thanks Chef!!


Chef Christmas was amazing!!! My girlfriend and I enjoyed the whole experience!!


Had an excellent time and learned a lot! Would book her again for sure. Food was great!


Chef Christmas brought great recipes, great teaching, and a great attitude! 5 stars without a doubt


Excellent experience with chef Christmas and chef Michelle


We had a great time! Chef Christmas was very helpful and the food was delicious!


The Aphrodisiac cooking class with Chef Christmas was nothing short of amazing! My fiancé and I had a great time. 10/10 recommends!


We had such an awesome time with Chef Christmas! I booked as a birthday surprise for my husband and we had such a fabulous time cooking together! Chef Christmas even took some pictures for us and made a little video montage which was such a sweet and thoughtful little surprise. I'm not much in the kitchen and my husband is a pretty picky eater but every dish turned out delicious!! My husband even wants to make a few of them again!! Thank you so much, Chef! TEN STARS!!!


Chef Christmas was a great teacher and we enjoyed having her in our house. It was a lot of fun and we're glad we took her class.


What an excellent experience! Outstanding service! A great Chef! Very professional and walked us through everything. We were so happy with our service! And full!


Had a GREAT time with Chef Christmas. Very hands on and informative class. She created a very comfortable and friendly atmosphere for my wife and me. I'm definitely going to request her again.


We had so much fun & everything was so tasty! Thank you Chef, we already made your dishes again. We enjoyed the video you sent us. Highly recommended!


So fun and cool!


We had a great time! Chef Christmas was not only knowledgeable but personable as well. We asked a lot of questions and she provided in depth and insightful answers. We learned a ton of cooking techniques and the end result was delicious! Highly recommend!


My husband and I enjoyed the whole experience. The food was delicious, the serving and most importantly the cleaning. We will use this service again.


This was a fun and unique experience from the comfort of my own kitchen! Chef Christmas guided and taught simple cooking techniques that I was inexperience with. She also gave suggestions on how to change up the same meal by adding different seasonings and cooking wines. By the time we were done, we had an incredible Italian Style meal just in time for the Super Bowl! I'm already planning a "girls night out" cooking adventure for the spring. Highly recommended.


Chef Christmas was great! She was very patient and included my 8 year old in all the food preparation. We had a lot of cooking questions for her and she gave a ton of tips for future meals.


Chef Christmas made a wonderful three course meal for our Father's Day dinner. She arrived promptly, plated the meals beautifully, and left us with plenty of leftovers! It is clear that she takes great care in preparing meals. I'm also grateful that she had clear hygiene protocols that made everyone comfortable. We will definitely reach out to Chef Christmas again. Thank you, Chef!


Loved the class and the food was amazing!


Our experience with Chef Christmas was awesome! She made us feel at home and shared a bunch of little tidbits about her cooking preferences and experiences along the way. Our meal turned out great and we learned a lot as well. We look forward to booking Chef Christmas again soon!


Chef Christmas has a warm, inviting personality that makes you feel at home. The food she prepared had elements of home cooking and fine cuisine. I learned a lot and would highly recommend anyone take her class.
Reviews Chef Christmas received outside of Cozymeal


Chef Curtlynn's food tastes like home! We're both from New Orleans and her Cajun flavors are on point. However she has a wide repertoire of delicious dishes to choose from. My favorite is the hoisin chicken meatballs! Furthermore, Chef Curtlynn is flexible and creative with our weekly meal planning. Her service has been a life saver for our busy work schedules.


Chef Curtlynn consistently provides tasty dishes with a wide variety of menu options. Her communication is spectacular and has facilitated our efforts to eat healthier on a regular basis. We are very grateful for her and her dishes!


The food was spectacular. The Chinese menu you presented for your Anniversary dinner was high in comparison to Kim Son! OMG...the Shrimp Toast and the Sweet and Sour sauce...the flavors are still tantalizing my taste buds. We had leftovers for breakfast this morning. Please don't forget to invite us to the next event!
Other Cooking Class Experiences you may like
Can be used for any experience or cookware
Meet your chef
---
Armed with a versatile background in the catering, personal chef and culinary instructor realms, Chef Christmas is exercising her true passion for cooking every day. She prides herself on creating menus from scratch for clients while putting their dietary needs first and sharing her love for all types of cuisines, ingredients and culinary techniques with anyone wanting to learn more in the kitchen.
Flexible booking: Cancel or reschedule this event's reservation for free up to 48 hours before the event.
This experience is not refundable as it includes a meal kit.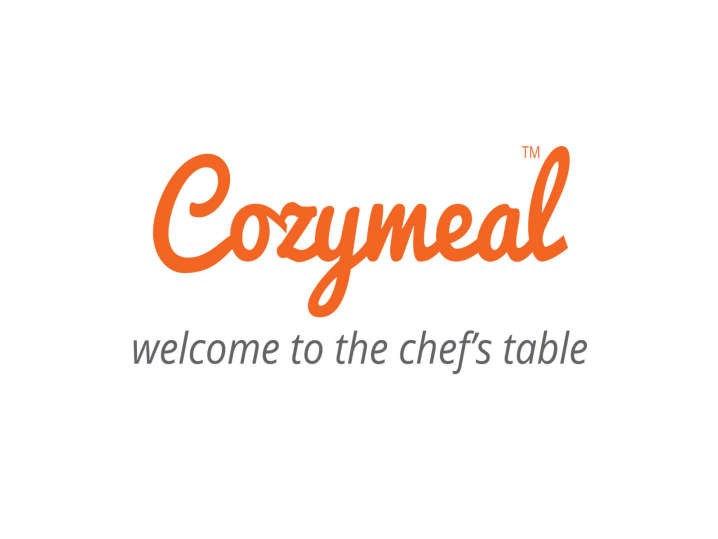 This website uses cookies to enhance user experience and to analyze performance and traffic on our website.
We also share information about your use of our site with our social media, advertising and analytics partners.
This website uses cookies to enhance user experience and to analyze performance and traffic on our website. We also share information about your use of our site with our social media, advertising and analytics partners.
Accept