Cooking Class - Favorite Classic Korean Dishes
Cooking Class - Favorite Classic Korean Dishes
41 reviews
41 reviews
Chef Chris introduces you to classic Korean dishes from kimchi to ssam.
Unlike other cuisines of Asia, Korean cooking does not have a strong stir-frying tradition. Korean cuisine relies heavily on fermentation and pickling — for example, kimchi — with most dishes served over rice or in broth.

Begin your exploration of Korean dishes with a kimchi pancake with scallions, and hot pot kimchi fried rice, a dish with fermented cabbage, Spam and an egg over rice that is traditionally served in a hot, stone bowl. Next, learn how to make kimchi pickles and sesame soy-braised potatoes, and end with ssam, or Korean lettuce wraps.

Guests are welcome to bring wine and beer to enjoy during the class.
Kimchi Pancake
With scallions
Stone Bowl Kimchi Fried Rice
With fried egg and Spam
Korean Banchan
May include sesame soy-braised potatoes, potato salad and kimchi pickles
Bulgogi-Marinated Chicken Thigh Ssam
Korean lettuce wraps
Most dietary restrictions can be accommodated. Please mention this in the message field when you submit your booking request.
Minimum Guests

2

Maximum Guests

4

Meal Courses

3

Event Duration

2 hours

Labels

Asian, Beginner, Couples, Date Night, Korean
Cozymeal guest reviews for other experiences with Chef Chris


We absolutely loved Chef Chris! He was extremely flexible with us since our flight came in late. He was really fun to talk to and my husband and I left there feeling like we got our money's worth. The food was bursting with flavor. The best Mexican Street Tacos I've ever had, hands down! Absolutely amazing experience and I would recommend him and this menu to anyone!


My friend and I truly enjoyed this class. We learned a lot of great tips from Chef Chris. Everything we cooked was delicious!


This was the perfect couples activity. All the food came out incredible, Chef Chris was very personable and made us feel super welcome, and it was just a perfect experience. He'll absolutely be seeing us again for another class!


Working with Chef Chris was great!


Chef Chris made this experience amazing for my wife and I. Friendly, socialable, professional, fun. We got to experience something new together while making art that tastes amazing.


Super experience


Chef Chris was knowledgeable, personable, a good host, and a good instructor. We would be very interested in future classes with him. Thank you!


Chef Chris was an exceptional host and teacher! He walked us through every step and was thorough in his approach to explaining the process and ingredients. We had a great time and made a LOT of food that Chef Chris was kind enough to pack up for us. I can't recommend his class enough and we will absolutely be back for more!


Michael Phoenix
05 Mar 2023
Absolutely amazing! Chef Chris was personable and very easy to learn from. Very funny guy as well! Highly recommend!


My husband and I took a cooking class with Chef Chris for Valentines Day and had such a great time. Chris was very welcoming and professional and was very patient with our lack of cooking skills. We learned so much and made a delicious meal together. I would highly recommend and look forward to taking more classes with Chef Chris!


It was awesome! Very laid back and welcoming. I enjoyed it very much. Gave me many ideas about fun things to make at home. Chef Chris was very knowledgeable and let us be super hands on. The food was delicious with a good amount of leftovers to take with us. I recommend it to anyone.


Excellent. Chef Chris provides everything and allows us to do the prep and cooking. We made everything as stated on Chef Chris' site. We were visiting Vegas. Glad we took the class. I recommend this class and Chef.


Chef Chris conducted an excellent cooking course. It was relaxed and fun.


Absolutely amazing class! Chef Chris was incredibly helpful and instructive! Would highly recommend taking this class.


Chef Chris' private cooking class was simply a fantastic experience. His instructional style is exceptional. We can't believe we contributed to such a flavorful meal preparation. Highly recommended class.


Awesome experience and awesome food!


Chef Chris was very friendly, and his private class was laid back and enjoyable. Even though my wife is a great cook, she learned a lot from him, and he even went "off-menu" and made an extra item on the side to show her how it is done. The food was delicious, and he even packed up all the leftovers for us to take with us, so we had an extra meal the following day! We had a great time. Thanks!


Wonderful experience! Food was delicious and we learned a lot while having fun. Chef Chris made cooking from scratch feel less intimidating. Would highly recommend and would do another meal with Chef Chris.


Chris is very professional and well organized. He is also does convey his passion for Mexican food very well. Congrats Chris


This was an amazing experience. Chef Chris was very thorough in explaining: techniques, food and origin. He was very patient, provided everything in a well kept and clean home. My son and I had an amazing time and were looking forward to our next cooking venture with Chef Chris and his wife.


Chef Chris provided a world class experience on how to make amazing Mexican cuisine!


We had a great time learning from Chef Chris! He was very personable and professional. We will be making all of these dishes again and would love to take another class with him. Five stars all the way; highly recommend!


Fun atmosphere, knowledgeable Chef- welcoming and fun. Definitely feel like I can cook the meal now- learned a lot and totally recommend :)


Awesome class- Chef Chris did a great job teaching techniques and the food turned out delicious!


Chef Chris is the best! We had a great time, he is skillful, patient and the food was excellent. I highly recommend!


Chef Chris was amazing! The dumplings class was everything we hoped it would be and more. The amount of food we made was such a good deal and was incredibly amazing tasting. We are looking forward to doing another one of Chef Chris's classes soon! I highly recommend the dumplings from around the world. It was everything we wanted.


Excellent cook and person! The food was perfect. The flavors were terrific, just like home. I had a great time. Perfect for anyone trying to learn a thing or two in the kitchen. 5/5


The food was amazing and we learnt so much.


Katharina Reif
05 Apr 2022
We had a great time, learned a lot and ate a DELICIOUS meal. I would recommend this class to anyone who's in the area and is looking for a very special experience.


Fun and enjoyable. Lots of tasty food.


this class was so fun and the food was absolutely delicious! I learned a lot and Chris was a great instructor. Highly recommend for anyone looking to add to their cooking skills.


Had a great experience with Chef Chris. He's patient, informative, and is awesome at what he does. He'll show you exactly what you need to do to make great food. My husband and I took the dumpling class and they turned out delicious.


My wife and I learned how to cook dumplings with Chef Chris. He was very informative and patient when we didn't always get it right away. All of the food was delicious. It was a super fun experience that we would definitely do again!


lori Babajian
01 Sep 2019
We enjoyed our experience!! Never made the food before & liked it


Chef Chris was amazing! Very knowledgeable, made everything fun and interesting. Now want to take his Mexican street food class. Very enjoyable experience!


Great class


My 13 y/o daughter and I met with Chris this week for a cooking lesson for a Mexican menu of shrimp ceviche, chicken enchiladas, churros and hibiscus tea. We had a fantastic time and learned so much. Chris is a patient and efficient teacher, explained procedures, background of the foods and techniques, adjusted the ingredients based on our preferences, and was an all-around great host. We will absolutely do a Cozymeal class again.


Chef Christian is a true culinary professional. It's obvious that cooking is his passion and his creativity shows in his fresh, flavorful combinations. I especially enjoyed watching him put the final touches on the chicken flautas and enchiladas in the manner that all trained chefs do - with intent and gracefulness whether it be a final seasoning, a flour toss, or a squeeze bottle drizzle. The shrimp ceviche, in particular, was as colorful and vibrant as it was delicious and the guava pastalito - fresh out of the oven with it's golden flaky crust - simply divine.
Guest reviews for Chef Chris


Very helpful and informative and learned a lot!


One of the most talented person I have ever had the pleasure of working with. His dedication to his craft and knowledge of food in general is aspiring! A true Chef.


Chef Chris is very knowledgeable, he's very thorough with his explanations and you can tell he is very passionate about his craft.
$ 95.00 Per person
all-inclusive: 2-hour class, 3-course meal and taxes.
---
Can be used for any experience or cookware
Meet your chef
---
After beginning his culinary career as a dishwasher, Chef Chris went on to earn an associate's degree in culinary arts, and a bachelor's degree in food service management. After finishing culinary school, Chef Chris worked under a James Beard-nominated chef at his flagship restaurant in an up-and-coming neighborhood in Miami. During that time, Chef Chris further honed his skills and emerged as a leader in the kitchen.
Other Cooking Class Experiences you may like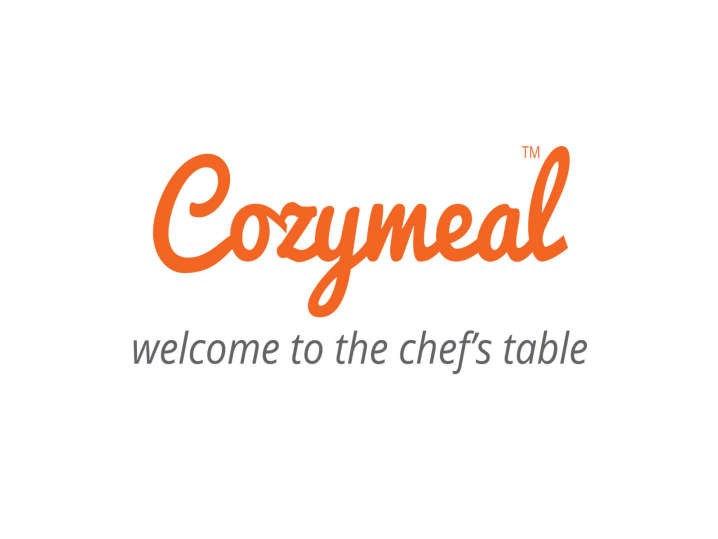 We use cookies to offer you a better browsing experience, analyze site traffic and personalize content. If you continue to use this site, you consent to our use of cookies Accept