Cooking Class - Ravioli Techniques
Cooking Class - Ravioli Techniques
155 reviews
155 reviews
COVID-19 protocols this chef will implement are:

Chef Wearing a Mask
Create divine handmade ravioli and taste the difference!
Join Chef Paco for an exquisite cooking experience on making homemade ravioli where you are guaranteed to taste the difference when diving into these pockets of flavor.

You will never buy store-bought ravioli again! In this class, you will discover the intricate techniques used to make ravioli completely from scratch. A variety of intense flavors are in store, from spinach and mascarpone to sausage and wild mushroom. Chef Paco's ravioli dishes are truly works of art! End the class with a rich chocolate lava cake oozing with luscious sauce.

Guests are welcome to bring wine and beer to enjoy during the class.
Grilled Radicchio Salad
With mâche greens, roasted carrots and toasted pine nuts
Spinach and Mascarpone Ravioli
With tomato sauce, pecorino cheese and fresh basil
Sausage and Wild Mushroom Ravioli
With sautéed kale, red pepper, garlic, and sage and sausage butter sauce
Chocolate Lava Cake
With raspberry coulis
Minimum Guests

2

Maximum Guests

10

Meal Courses

4

Event Duration

2.5 hours

Labels

Baking, Couples, Italian, Pasta Making, Singles, Valentine's
Cozymeal guest reviews for this experience


This experience was both super informative and extremely fun! There was one other couple present with my partner and I and we all had a great time chatting. We crafted our ravioli dough and after sat down to eat while Chef Paco made us salad. Chef Paco is super intelligent as well as a great host. We had a blast and plan to be back for more of his classes. Highly recommend this for any occasion!


I hate to be that person to leave a not so great review, but I want to give honest feedback. I bought this class for my girlfriend and I as we both love to cook and we were both very excited to cook and learn from a professional chef. While making the pasta dough/ravioli was fun, that's really all we took away from a cooking educational standpoint. The ravioli fillings were already prepared by chef, the starting salad was prepared and served by him (just lettuce and dressing. No glazed carrots/pine nuts as described on the menu), and he made the lava cakes himself as we were eating the raviolis. Maybe I had too high of expectations going into this, but was bummed leaving feeling like I didn't learn much. Felt more of like a dinner party where you go in and help in the kitchen every once in awhile than an educational experience. I understand chef had a lot on his plate with time frames, making sure everyone was up to speed on their ravs, cleaning up pots/pans/dishes, but he didn't take the time to explain much at all (what was in the ravs, how he made the lava cake, etc). If you asked a question he'd give a short quick response and move elsewhere. If you're looking for a fun social event with cooking intermingled, this is a great option. If you're serious about cooking and want an educational experience, I'd advice looking elsewhere.


We had a great time celebrating my mom's birthday with Chef Paco! The raviolis we made were delicious and we finished off the meal with an amazing lava cake. I would definitely recommend taking a class with Chef Paco!


Tonight's experience with Chef Paco was fabulous! His space was very clean and inviting. He was prepared to cook, teach and entertain. The 2 ravioli dishes (spinach and ricotta cheese in a tomato sauce and sausage, mushroom and fennel in a sage butter sauce) were awesome. My cousin and I had a great time and we're looking forward to Chef Paco's next cooking lesson!


Chef Paco was our first experience with Cozymeal. We could not have asked for a better experience. Very friendly and knowledgeable and made a wonderful dinner presentation for us. We can't wait to schedule some thing with him again


We absolutely loved this new experience full of tasty food and good conversation. If you're looking for a fun different date idea, this is it. Chef Paco made us feel so welcomed and confident in our cooking. We are excited to try another recipe again some time! PS. The lava cake is to die for.


Chef Paco was awesome! He was very personable! My sister and I really enjoyed his ravioli making class, the food was so good! He made it seem so easy, I might just go out and buy a pasta maker!! I highly recommend this cooking class and any other chef Paco cooking class!


Chef Paco allowed us to cook a fantastic meal at our own pace. Was extremely personable and made us feel very comfortable in his home. The food ended up being delicious and enjoyable to eat. Would certainly recommend Chef Paco for any sort of cooking event.


Chef Paco gave us a fantastic and welcoming experience. To start with, he rearranged timings to fit into out tight schedule. When we turned up we were straight into things and soon had our first ravioli ready. He was generous with his skills and experience and gave us a great mix of lessons, conversation and a restaurant-like afternoon. A particular highlight (apart from the two ravioli dishes) was the delicious dessert. We had a great time with Chef Paco and would recommend him and his class to everyone.


The food was incredible! We had a great experience with Chef Paco.


This was an amazing evening out! Chef Paco brought a wealth of knowledge, and we had a blast learning from him. He treated us like royalty, personally preparing and serving a three course, candle-lit meal. He also took pictures for us throughout the night. At the end, he shared from his collection of scotch and we enjoyed his company and learning about his experiences traveling across the city and the world and setting up new restaurants. He was warm, welcoming, and a heck of a chef. I would 1000% recommend!


Phenomenal experience! Did this as a surprise birthday for my boyfriend! We both can't stop talking about the amazing time we had along with the food! Chef Paco was so welcoming, fun, and professional! We felt like family.


April 20, 2019 As a self-proclaimed foodie and weekend warrior of the Chicago traffic and nightlife from Michigan, I wanted to experience something unique, fun, memorable, and small sided (romantic) in the Windy City. My date is a vegetarian so my quest to find a cooking class or experience that could cater to her lifestyle posed a challenge until I found Cozymeal and the Ravioli Techniques class with the personable Chef Paco. We arrived promptly for our class and he greeted us with a genuine friendly smile and showed us into his kitchen and well decorated home! The mood lighting was set and the music playlist was on point! After introductions, Chef Paco elaborated on his lustrous career as a chef, his travels, and experiences learned along the way. At this point, my date and I rolled up our sleeves and rolled out our ravioli after making pasta dough with Chef Paco's expertise guidance while instructing us how to react if the pasta dough is too dry or too wet. We filled our ravioli with different types of mixtures Chef prepared for us ahead of time. After cutting out the ravioli, we sat down at our cozy table to share some moments over candlelight and wine as Chef Paco prepared our meal. The attention to detail could rival any "fancy" Chicago restaurant. Our salad was expertly crafted with the freshest hand-picked ingredients. The ravioli was served with two different types of sauces that were just jam-packed full of flavor, my date even mentioned that she would have "licked the plate clean if we were home!" A melt in your mouth chocolate lava cake was presented for dessert, there is never anything bad to say about chocolate lava cake! The experience moved at a good pace and Chef Paco knew how to keep us entertained while giving us time to live in the moment. The generous host even offered whiskies from his private collection! I would recommend booking with Chef Paco and I know I will myself in the future. The lines of communication was pretty open and response times were quick. This was my first time using the services of Cozymeal and it certainly hit all the marks of what I had in mind for a memorable date night. If you're a first timer, I recommend Chef Paco! If you're looking for a new experience, booking Chef Paco would not be a mistake!


Such a great time! The food was delicious (salad, ravioli, and chocolate lava cakes), and Chef Paco was so much fun. Would recommend and do this again for sure!
Cozymeal guest reviews for other experiences with Chef Paco


I took my mother to this class as a gift for her 70th birthday and we both had a great time. The food was amazing and it was a really fun evening. Chef Paco was fun, friendly, energetic and engaging--I'm sure I'll bring friends and do another one of his classes. Thanks!


Highly recommend. Chef Paco is an amazing host, and he clearly puts a lot of thought and preparation into the evening. It is well-paced with the right amount of cooking/learning, and eating/socializing. I really enjoyed my experience and would love to sign up for another class in the future!


My girlfriend and I had an awesome experience with Chef Paco. We were invited with open arms to his home and had a wonderful night making Gnocchi. Would highly recommend the experience to anyone! Thank you Chef Paco for a memorable experience and helping us learn how to make delicious Gnocchi! - Dave & Steph


Great experience!


It was so enjoyable having Chef Paco cook for us at our apartment. His latin favorites dishes were all absolutely delicious! Highly recommend!


Paco was absolutely spectacular! Gave great instruction and made the experience fun from start to finish. The space was beautiful and beyond professional. The food was delicious and also very approachable. Paco's experiences are fit for novice and frequent cooks alike. Thanks for a wonderful experience!


Chef Paco was an amazing host! Very charismatic and friendly, and the food was delicious! would definitely recommend.


Everything about the experience was brilliant. Chef Paco is exceptional and the food was terrific! My only complaint is the advertising for this venue. After taxes, some hidden fees, and variance in pro-rated costs, we ended up paying $180 more total than what we thought we were going to based on the original listed price.


Chef Paco was awesome! His home was beautiful and well appointed for the experience. I bought this class as a Christmas gift for my sister and we had so much fun together. The recipes were delicious and we left feeling confident in what we had learned. We'll definitely be making gnocchi again and can't wait to find another class of Chef Paco's to try!


We had an amazing experience with Chef Paco!


Chef Paco was great! He welcomed us into his home and expertly walked us through how to make delicious gnocchi. I got this as a gift for my girlfriend for Christmas and she loved it! We had never taken a cooking class before and this set the bar extremely high. Definitely going to take one of Chef Paco's other classes in the future!


Such a fun night and delicious food, thanks again!


Naveed Jiwani
11 Jan 2022
Amazing experience - Chef Paco know's what he is doing and how to keep the experience lively & entertaining. Thanks!


Chef Paco truly gave us such an incredible experience!!!! We felt so welcome, and learned so much. The food was delicious, and you can tell he really knew his pasta. I would recommend to everybody!!


We had a fun experience and ended up with a great group of people. Chef Paco has a chef mentality but is also very kind which made for a welcoming and fun atmosphere. We will definitely book another class in the future!


Great experience for me and my Mom. Chef Paco is very attentive, patient, and passionate about cooking. Very welcoming and generous host. the food was great!


Chef Paco and his team did an outstanding job in creating a memorable holiday dinner at my house for 16 people. The food, the drinks and the service was fantastic. The best complement I could give would be to say that I sat in my dining room with my closest friends, and I felt like I was in a 5 star restaurant.


Great chef, amazing experience, and the food that we made was delicious. Would highly recommend and will be going again!


My family and I loved our class with Chef Paco. We had a group of 7. He came to our home with all of the necessary ingredients and extra equipment. He was engaging, fun, and an excellent cook. His recipes were fantastic and made their preparation so easy. I can't recommend his class enough. I will definitely book him again and recommend him to others. Thanks Chef Paco!


Chef Paco did an amazing job helping us learn how to cook a delicious meal!! Totally recommend


I surprised my fiancé with the Seasonal Grilling Cooking Class and I must say, the experience far exceeded my expectations! Chef Paco was very welcoming and accommodating to us. From the moment we walked in, it felt like a Luxury/5 Star experience. The space is beautiful and the kitchen was absolutely breathtaking. The ambiance was perfect for date night! There was a nicely set dining table for us to eat at once we finished preparing our meal. Once each course was finished, Chef Paco served us at the dining room table and occasionally checked in with us to see how we were doing. So we still got the fine dining experience while also engaging with each other and learning how to prepare the meal. Chef Paco is not only VERY skilled at what he does, but he is also an awesome instructor! Because our meal was Grilled Octopus, there was a lot of prep time involved. So, Chef Paco did some prep work for us to minimize the actual prep time. Furthermore, he had additional ingredients for us to "Poach, Chop, and Season" so that we would still get the full experience of what it is like to prepare the Grilled Octopus and other courses from the very start to finish. Chef Paco did an awesome job explaining and demonstrating how everything should be done. He answered all of the questions we had for him and explained everything down to how to properly hold a knife. We learned so much during our time with him! The food was FANTASTIC!!! Every. single. course. I mean, to the point that I was eating off of my fiancé's plate to have more lol. Not to mention, he shared the recipe with us so we can prepare it again. My fiancé had the time of his life participating in this class, so it is safe to say we will be making reservations for other cooking classes in the near future! Thank you SOOO very much Chef Paco!!!


This was a great gift for my mom; Chef Paco's gnocchi class was so fun! The gnocchi recipe was one that we can definitely recreate on our own, but I would have been too intimidated to try it without this class. Would 100% recommend!


Chef Paco was great - he is vibrant and his directions were very easy to follow. He was checking to make sure everything was turning out the way it should, which was nice with this being the first time we've made pasta and we weren't sure what we were doing. We made 2 different, delicious, pastas and learned a lot. It was a very fun atmosphere and we'd definitely go back and cannot recommend Chef Paco enough!


Highly recommend. Our pasta class with Chef Paco was excellent. Great fun and delicious food. He is very knowledgeable. Hope to take more of his classes in the future. A+


Chef Paco was excellent! We had a fun evening meeting new people and made a great pasta meal! He taught us well, and made our group very comfortable in his home. Definitely planning another visit!


We had a great time with Chef Paco. He hosted in his beautiful home and was instructive, fun, and down-to-earth. We had an amazing meal and can't wait to try and make it again on our own. Go Mustangs!


We had a fantastic time with Chef Paco. His place had great ambiance and he was very personable. The menu was fantastic and we definitely enjoyed the flambé. Highly recommend.


Excellent 1st experience! Friendly and helpful!


This was our first cooking experience via Cozymeal, and Chef Paco set the bar really high for the next. During our cooking experience, Chef exhibited the perfect combination of professionalism and personality. The night was planned perfectly, with the right balance of hands-on cooking/learning and time to enjoy the delicious food. Chef also followed up the next day and provided a copy of his gnocchi recipes. We HIGHLY recommend Chef's class!


Chef Paco was so much fun, knowledgeable, gave us great tips for cooking at home, and helped stuff our bellies with incredibly tasty food!


Chef Paco absolutely surpassed our expectations! The class was phenomenal and super fun. I learned a lot about how to hold a knife properly and cook and plate latin american food. 100% would recommend!


My wife & I had an amazing time cooking with Chef Paco. His kitchen was impeccable, and he was a gracious host. He was very attentive and took the time to explain every step and it's purpose. I would definitely recommend the Chef Paco experience!


We booked the mystery basket competition and had an absolute blast with Paco. My team was saying this was the best teambuilding event they've ever done :) I highly recommend it!


Chef Paco is nothing short of extraordinary! If you are looking for a cooking class, you will get that and so much more. Chef's home is an ideal setting for an intimate and rewarding experience, and his expertise in the kitchen leaves you speechless. We had an AMAZING time learning to make hand-rolled pasta and dishes, the personal touch and conversation, and time with each other for an experience we will never forget. Highly recommend Chef Paco!


We absolutely loved the pasta making class with Chef Paco! My daughter and I learned so much and we had a great time too. Because it was at his home, it was so much easier to be able to learn how to replicate the techniques to use in our kitchen when we attempt make it again. We are already looking at the schedule to find another class to take with him! A great experience all around.


Paco welcomed us into his home and we had an amazing time! He has a beautiful, large, very clean kitchen and the two gnocchi dishes, salad and desert were delicious! Paco was very knowledgeable, a great teacher, and provided all the instructions for a wonderful night. Couldn't recommend enough for any occasion!!


This review is a little late. I signed up for Chef Paco's class called, "The Art of Gnocchi" on July 15th with my father, stepmother and aunt. My father and aunt had milestone birthdays approaching that are 4 days apart, so this was a gift. The class was fantastic! Chef Paco was very friendly, professional and helpful with his instructions. He has a wonderful home and had nice music playing while we cooked (70's classic rock, a favorite in my family). And all of the food was fantastic, including the salad and dessert. We all had a great time. I would definitely sign up for another Cozy Meal class. Thank you again, Chef Paco!


Chef Paco was amazing! The class was very well organized, we learned a ton, and we had a blast! We would absolutely book another class with him.


I went with my mom and my sister and we had an amazing time with Chef Paco. It was the most enjoyable experience we had in Chicago. Chef Paco was very helpful and created such a fun environment for everyone. The food was great and we would definitely book with him again!


Still savoring the fabulous 2 hand made and rolled pasta. He is enthusiastic, organized, prepared and knowledgeable. His home is inviting and warm. I took away a skill that I will use often and intend to take another class from the chef.


Delicious pasta! We had a blast sharing stories with Chef Paco and learning to make pasta.


Chef Paco was fantastic! We had a dinner party for 13 and the food was phenomenal as was the service, presentation and whole experience. All of the guests raved about the food and it was such an effortless night for us as hosts which was a welcome change. I highly recommend Chef Paco and we look forward to having him soon again.


Chef Paco was absolutely fantastic to work with!! My boyfriend and I had a great date night for his birthday, and chef Paco was so great to chat with and learn from! He also provided a variety of options for my dietary restrictions (no dairy, no meat), and the meals were delicious! 100000% recommend him and would love to take another class with him in the future!!


This was a great experience, he made accommodations since we were later and I'm highly appreciative of that. It felt like being home and it was great learning experience. Will definitely do this again!!!! Thanks Chef Paco.


Excellent experience with Chef Paco! Homemade pasta was delicious and extremely fun. Love Chefs kitchen, his energy and everything about it. Can't wait to come back to try another class with Paco soon!!


Had a lovely time and some great pizza. Chef Paco warmly welcomed us into his home and was very clear with his directions. Being a former industrial trainer, I'm pretty picky when it comes to taking classes and this one was fun and very informative.


What an amazing time we had with Chef Paco! We seriously can't stop people how amazing it was. The food was excellent, and even though I was terrible with the dough, Chef Paco made the experience wonderful. 10 out of 10 would definitely recommend. Honestly can't wait to do it again.


Chef Paco created a phenomenal experience for my wife's birthday back in September with a delightful meal!! We highly recommend Chef Paco for any dining journeys!


Chef Paco was absolutely amazing! He was extremely knowledgeable and personable. He taught us how to make delicious food while providing a fun environment. The experience was top notch and it was a perfect date night or group activity.


Paco and his assistant were great! We booked him for my sisters bachelorette party and service was excellent and the food even better, took away a lot of the stress of the evening having them come in with groceries, prepare all of it and clean up after. Would highly recommend!


This class was absolutely wonderful! I cannot recommend it enough. The gnocchi was amazing and fun to make. Chef Paco was a blast and very informative. The class environment was more intimate than traditional cooking class settings. I got this class as a gift for my boyfriend Rudy and would 100% recommend!


Chef Paco was awesome! He has a very interesting background and it was great learning about this while we were making delicious Neopolitan pizza. Chef Paco is very safe and took COVID precautions at all times. I learned a lot about making good pizza and made 2 pizzas for family members a couple of days after that class and we all enjoyed it. I highly recommend this class.


Chef Paco was incredible! He was very patient with us and made it super fun. We learned a lot and the food was AMAZING! Everything was prepared ahead of time and very organized and clean. I would highly recommend any class from Chef Paco!


Chef Paco was fantastic!! Very personable and easy to get along with. Has a lot of great experience in the food industry and it was very interesting to hear about. Overall, wonderful experience and fabulous food. Everything was delicious - the salad, the gnocchi, the DESSERT. Thank you Chef Paco!


Paco was such a delight and so excellen! We will hire again!


Chef Paco was fantastic. Everything was neat and easy to follow. He did a great job explaining how to properly round out the dough. You can tell he had tremendous knowledge about the industry and the cuisine. The dessert was great too!


Chef Paco is a very outgoing and learned chef, he brings a wealth of experience to the pizza making process and is helpful along the way while keeping the environment fun. Chef Paco had a covid safe environment while making sure that all chefs-in-training had a great time. I would definitely recommend taking this class.


Definitely professional. We learned so much! Definitely would highly recommend booking one of his classes. He will answer ALL of your crazy questions! Thanks again, Chef


Fantastic experience and fantastic food!!!


Really enjoyed the night - Chef Paco was very welcoming and the fact that the class was in his home made it feel very warm, relaxed, and fun - it was just like making dinner at home with friends but the food was next level!


The Chef not only gave us a great educational experience, but was also respectful of distance and masks, as well as very forthright in answering several of our questions, ranging from course material to other recipes to cookware and kitchen layout. Great conversationalist, the food was good, and area was clean. He even has a driveway to park in! Would go again!


We had an absolutely fantastic time with Chef Paco! I would definitely recommend him to all my friends and would completely take another cooking class with him. He was fantastic about all the covid precautions.


My girlfriend and I attended Chef Paco's The Art of Gnocchi experience and it was wonderful. He was an excellent host. He provided a safe and comfortable experience with social distancing and masks. The instruction was excellent and professional and he has a fun personality. I highly recommend booking with Chef Paco.


Great teacher, great food, great conversation! Highly recommend Chef Paco - we had a blast!


What a great experience! Chef Paco made it easy to learn a new skill and also enjoy a great meal. It was an enjoyable, relaxing evening. Highly recommend!


Great class- Paco was extremely personable and respecting of social distance.


Chef Paco exceeded our expectations! Everyone followed social distancing and precautions were taken. Felt very comfortable. Food was amazing, steak cooked perfect. Wanted to lick the shrimp and grits plate! Will definitely hire chef Paco again


Paco is an absolutely amazing chef! Not only did we learn how to make authentic gnocchi, we had fun and enjoyed learning about (NAME) past cooking experiences across Italy! Food dishes tasted wonderful and he came prepared & ready to teach us. Would recommend to anyone looking for a fun night of Italian cooking. Given the circumstances with COVID, Chef Paco was very professional and wore a mask the entire time, definitely felt safe / clean having him in my kitchen.


Gave the pasta making dinner to my boyfriend as a gift...he absolutely loved it...we had a blast!! Chef Paco is very knowledgeable, hands on, and a great host. The entire meal was absolutely fantastic (especially the pasta in a cream and whiskey sauce). We will absolutely book Chef Paco again and bring some friends!!


Chef Paco was incredible - service, food, company, and all! I will definitely be contacting him again SOON! Highly recommend to anybody.


Chef Paco provided an excellent lesson, kept us as ease, and was very friendly!! We can't wait to do this again!


Very professional! Beautiful set up to make that experience amazing


Great experience, food was delicious! I would highly recommend chef Paco!


We enjoyed our cooking class with Chef Paco so much! We wore masks while in the kitchen and maintained social distancing - it was all very safe and comfortable despite COVID-19. We really enjoyed learning how to hand make pasta! Would highly recommend taking any class with Chef Paco.


Chef Paco and his assistant were absolutely fabulous! They prepared an incredible 5 course meal for our group of 5 for a surprise birthday celebration for my boyfriend. Chef Paco was extremely communicative with me prior to the dinner and gave us affordable wine recommendations that paired well with our courses. He and his assistant brought all of their own cooking ingredients, supplies and utensils. They were very timely between courses and explained each dish in detail. They were kind, professional, accommodating and cleaned up perfectly, leaving the kitchen spotless when we were finished. They even started the dishwasher! Overall, it was a 10/10 experience. We will be suggesting Cozy Meals to friends and family, especially with Chef Paco, and will definitely be booking another dinner experience with him again soon. Thank you again, Chef Paco!!! :)


Chef Paco was great! We're vegetarian, so he altered the original menu to fit our restrictions and the result was some of the best food we've had in a long time. Also, he was super personable and an excellent teacher, we highly recommend!


Chef Paco's cooking class was an overall incredible experience. He is very knowledgeable and guided us to make the best gnocchi we've ever had! He made the trip out to my girlfriend and I, brought all the necessary ingredients, and was extremely personable. We were both thrilled with out smooth and enjoyable the evening was. We will both be recommending Chef Paco to anyone looking for a fun, unique date night experience!


Everything was wonderful! A truly spectacular experience that we hope to try again.


Great meal, great service! Chef Paco was super personable in the kitchen before we sat down to the table. Then the food was top notch!


Dara Kristine
29 Aug 2020
Chef Paco was super friendly and knowledgeable. My husband and I have always wanted to learn how to make fresh pasta and he showed us how it was done. The pasta dishes were very delicious. We had a great time learning from Chef Paco. He explained what was going on very clear so we understood what was happening. I also like that we did the class at the privacy of our own home so it was a real hands-on experience. He answered our questions clearly and was very patient with us when we were doing hands-on stuff. We can't wait to take another class with him in the future.


Chef Paco was fantastic! He was very friendly, and of course the food was delicious. We all wore masks and kept our distance while eating. Would definitely recommend for a date night or fun night with friends!


Chef Paco came to our house and prepared an awesome full service experience at a time when we hadn't been able to go to a restaurant in 5 months. All four courses were delicious but my favorite was the shrimp & grits!


Chef Paco was fantastic. We had him over to our home to help celebrate a birthday. Incredibly professional, great conversationalist, and (most importantly) spectacular food! Some of the best sea bass I've ever had. And the tiramisu? Perfection. Can't wait to book another experience with him!


Awesome time, well worth it!


This is an excellent class and you should take it, whether you want a good pizza recipe or simply an enjoyable evening out. Our class had a small group (four of us) and loose, relaxed vibe, with not so much instruction as to feel like a lecture but enough so you'll know what to do when you want to give it a shot at home. The food was wonderful and the evening was, overall, more than worth the price for us.


Chef Paco made the trip to our house. Brought everything needed to make the meal. The food was outstanding, the directions were easy to follow. My wife and I had a great experience! We got to learn some new dishes (as well as tried some dishes we probably wouldn't have). He was also very personable which made the whole experience more enjoyable and relaxed. It was just a fun overall experience that will be doing again.


My girlfriend and I had gone here for an afternoon date. I have some background with cooking but she does not. He personalized the class for both of us where we were able to make gnocchi. We both had a really good time in his 2 hour class. We both learned cooked tips and tricks about cooking overall. He was overall very personable. I would definitely recommend him to others.


He's very nice and the food was great! I gave this as a gift to my boyfriend who was pretty nervous cause he has no idea how to cook. Paco did a good job explaining!


Chef Paco was fantastic!! He was so much fun to interact with and a great teacher. He made the experience so great that we are all looking forward to doing it again and we will be checking to see what classes he offers first! Would highly highly recommend getting together and taking his class. This was our first experience with cozymeal and Chef Paco exceeded our expectations. Such a blast and the food was AMAZING! Thank you Chef Paco for such a wonderful night for our family!


Paco was awesome, very informative and shared a lot of neat experiences around his training, and experience with the Chicago food scene. The food was delicious, and we had a very good time hanging out with other dining guests. Thanks for the awesome night!


Amazing experience.


As a first time cozymeal participant, Chef Paco was a very professional and attentive class instructor. He was very open with his teaching methods and made the experience very enjoyable! Loved the spicy Latin fare class!


Our experience with Chef Paco was fabulous! He kept all 8 of us busy in the kitchen for the first course and then gladly took over once we felt we learned/worked enough:) The ceviche was amazing! The steak, shrimp, potatoes and dessert were delicious as well! Chef Paco was very personable and made us all very comfortable while working side by side with him in the kitchen as well as enjoying the food in the dining room. Would definitely book again in the future!


This experience was an anniversary present from my girlfriend and the evening could not have been more enjoyable. Paco was great and the food was incredible! The steak and prawns were some of the best we had ever had, and he also made us lava cakes for dessert which were delicious. Would definitely recommend this experience or any of Paco's classes for a group event or as a date night.


Chef Paco was very welcoming when we started and made the experience enjoyable for all the couples participating. He was helpful throughout and made it one of the most unique experiences I've had thus far in the city. Would definitely recommend for a great cooking and dining experience!


Chef Paco's pizza making class was so fun and tasty! I had purchased it as a gift for my girlfriend and she (and I) loved it! Chef Paco was very prepared and a great teacher during the whole class! We are excited to take his pasta making class next!


Nothing short of amazing! Chef Paco was warm, knowledgeable and made us feel right at home. My husband and I took the hand rolled pasta class for his birthday and were able to be so involved in the cooking. I would recommend cooking with chef Paco to EVERYONE! Best date experience we've had in quite some time! Thank you to the chef!


Chef Paco was amazing! He made cooking pasta from scratch very simple, and the meal ended up being delicious. He was also incredibly generous and made the class fun.


We had the absolute BEST time making pasta with Chef Paco. Such an incredible experience and the food was unbelievable. We will definitely be back!!


Had such an amazing time with Chef Paco. I was blown away by how inviting he was and how amazing the food was. Chef Paco allowed us to be as hands on as we wanted and guided us through the recipes in an easy and understandable way. Will definitely go again.


We loved our Gnocchi class with Chef Paco! Chef was knowledgable about his craft, deftly adapted the class based on the flow of the evening, and made us feel extremely comfortable from start to finish. He also does a ceviche class that we look forward to booking after this fantastic experience.


It was a very nice experience. Paco made this an enjoyable time. I went with my family and we had a great time! The food was awesome. Thanks!


Absolutely amazing!!! Everything from the food to the conversation was enjoyable from start to finish. Paco was such a great teacher that we left feeling like we could recreate some of the food on our own!! Definitely booking again.


Amazing meal and fantastic experience. Chef Paco made sure we nailed the gnocchi and had an amazing meal


Chef Paco did an amazing job walking us through the whole process from step 1 and making sure we understood what we needed to do to replicate the process at home. The two dishes we cooked were fantastic and we had a very fun night. Would definitely recommend


This was a great team building experience! Thank you Chef Paco!


This past Saturday (12/7), Chef Paco taught my daughter (who is special needs) how to make Pizza like it's done in Naples, Italy. She HAD A BLAST. The class as well as Chef Paco IS ALL SHE TALKED ABOUT in the car on the way home and ALL DAY on Sunday. Chef Paco is EXCEPTIONAL. He was patient making sure that my daughter was comfortable. And he also made it fun. She make several varieties of pizza in which she got to bring home. He also gave her dough to take home so she can practice kneading the dough and making pizzas. Again Chef Paco is the best and we WILL be soliciting his services in the very very very near future. If I don't, I truly believe my daughter would kill me. That's just how much she enjoyed this experience. And a BIG THANK YOU to Cozymeal for your openness, inclusiveness and accommodation of my daughter and her challenges. It is GREATLY appreciated.


Overall we had a great time at the cook-off event, though the setup was not clear to us beforehand - we were split into teams and then each given a "mystery protein" and then 15 minutes to create a dish. Ingredients were already pre-prepped and cut for us which I didn't know would be the case. The event was mostly the teams collaborating to figure out what to make with their protein and Chef Paco providing guidance throughout so this is not an actual cooking class if that's what you're looking for. We all left very full though since we each basically had 4 meals (there were four "rounds" of cooking for us)! It was a great time overall, just different from what I expected.


My ma and I took a gnocchi cooking class with Paco on Saturday! We truly had a great experience. His 70s music, homemade tomato sauce, and creme brûlée was out of this world! Learning to make homemade gnocchi was really fun and something you don't get to experience on an every basis, unless you're a chef lol. Highly recommend checking this out and booking a class with Chef Paco.


Chef Paco was excellent, we felt at home in his kitchen! He is a great teacher and a very experienced chef! The gnocchi we made was delicious and the meal he prepared was divine! Would definitely go back to chef Paco!


Made us feel very comfortable in the kitchen!! Meal was delicious and we even got to take home the leftovers! Paco has a very inviting and heartwarming personality. Would recommend him to anyone.


My husband and I took the pizza making class with Chef Paco. As it turns out, he not only has owned his own restaurants, but spent substantial time in Italy learning the craft of pizza and pasta making. He was wonderfully engaging in conversation and in his instruction techniques. Chef Paco was reassuring and stepped in with hands-on instruction when we needed the extra help in stretching and shaping our dough into a recognizable pizza crusts. He had an abundance of ready made dough and ingredients from which to choose for pizza toppings. We skipped the salad portion of our meal so that we had room for all of our pizzas! We finished off the evening with a creme brulee´ which I toasted the top with his instruction so that I didn't burn anything else. Everything proceeded at a reasonable pace so that neither one of us felt overwhelmed or were searching for what to do next. We enjoyed our experience so much that I've already recommended him to my best friend, and are looking to have him cater a dinner at our home in the near future.


Chef Paco was awesome! We took his class gnocchi class, and it was absolutely delicious. He was great with helpful tips in the kitchen as well. We had some beginners in our group, but he made everyone feel comfortable. Once we rolled the gnocchi, he handled the rest of the details and allowed us to sit back and enjoy our meal. I would highly recommend Paco's class to anyone looking for a fun night out and some delicious food!


Paco was a great instructor. Right away he made us feel at home. We took his gnocchi class with a other couple. It was easy to follow and an amazing outcome. He was patient and a great teacher. He made us feel right at home. I would definitely recommend his class if you want to learn and have some fun!


Chef Paco was perfect! We felt so comfortable and learned a lot. We would certainly recommend to our friends and intend to return for another class when next we're in town!


My husband and I weren't sure what to expect as we got a gift card for our wedding. We booked the Latin dinner at Paco's and it was great! Paco's meal was extraordinary. I'm still feeling so full and happy hours later. The ceviche with his homemade salsa was amazing and a dish we will definitely make at home. I loved the delicious steak and chimmichuri sauce and normally never order steak! I was gobbling it up. The shrimp was so buttery and delicious - and he showed us how to flambe! We had just enough room for crepes and those were the perfect end. Honestly one of the best meals I've had in awhile. Paco is a great teacher too - we asked him for tips on cutting a potato and he was happy to show us even though it wasn't in the recipe! We brought just a couple drinks and he even offered us some from his own fridge. A great guy and amazing meal. Highly recommend and would do it again!


HE WAS AWESOME!! SO WELCOMING AND FUN. WOULD LOVE TO DO ANOTHER ONE SOON


Truly a great date night. The food was delicious and you will definetly not leave hungry. Overall a great experience, we were able to actually make our pasta, his kitchen and home was clean and inviting. Definetly can't wait to book my next class.


Chef Paco was exceptional, the food impeccable, and the overall experience phenomenal! My husband and I decided to take the gnocchi class while visiting Chicago from St. Louis. Just us two signed up so it was just the three of us total for the experience. We came prepared with a white and red wine -- and both went beautifully with the menu. Chef Paco was patient, informative, and overall an outstanding host. We felt like we were over at a friends' house for dinner. His skills in the kitchen are nothing shy of amazing. Don't miss out!


Chef Paco did such a great job! I got this for my boyfriends birthday and he loved it, we went to chef Paco's place and he had it very nicely set up with music playing. The food was delicious and it was a great experience that we will remember much more than just going out to dinner. Chef Paco was fun and taught us a lot I would highly suggest this experience!


Paco was awesome! He was such a pleasure to learn from and so easy to talk to. This was the first cooking class I've ever done and I'm definitely going to recommend it to friends. The food was absolutely delicious


Fun,informative and delicious! Chef Paco welcomed our party of six which included two teenagers and a newlywed couple, and we all made pasta. Actually made the pasta, not just did a little prep and watched a demonstration. After the pasta was made, we sat down to an amazing dinner. As half our party was returning home to the east coast the next morning, we chatted out way through the meal, missing the opportunity to learn more from Chef Paco who is open, friendly, interesting and accomplished. Deceptively non descriptive from the outside, Chef Paco's place is modern, comfortable and well appointed inside. Would definitely recommend - and we are likely to return for another experience.


Chef Paco was wonderful!! I got the experience for my husband for his birthday, sunce he loves to cook, and we had a blast! Chef Paco was timely, well-prepared, warm, friendly, fun, knowledgeable, and overall terrific. Everything about our experience was fantastic. The food was delicious, the conversation amazing, and the afternoon perfect. All the stars! *******


I had a fabulous time with Chef Paco! The food was amazing and he made the techniques seem very simple. I did the cooking class alone and it was excellent. I highly recommend this experience to anyone wanting to do something unique or just learn new cooking techniques!!!


Our dinner was amazing! It was girl's night out & we were celebrating 2 birthdays. We had a combination of hands on cooking & being waited on! The Latin spicy food of ceviche, steak with chimichurri, garlic prawns & roasted potato's was YUM! This will not be are last experience with Chef Paco!


Chef Paco was great. We did the pasta rolled by hand for our anniversary and had a blast! He shared his story and we shared ours while having delicious food. We ateee tons!!! The food was so good! We love cooking and were very happy to try new recipes and new ingredients. Thank you Paco for making our anniversary a night to remember! We look forward to booking another cooking night soon.


Chef Paco's class was excellent! We had such an amazing experience that we want to come back to other cooking classes! His place is intimate and very professional. We learned great skills and recipes while also having fun and awesome conversation. The food was amazing and we can't recommend the class enough. Thank you Chef Paco for an amazing night!


Was looking for something to do with my husband and came across cozymeal. After trusting the reviews I booked with Paco and the art of gnocchi. We arrived at his home (it's a locked gate, and you'll think you're in the wrong spot, but he will look for you out his window and buzz you in), and he was immediately very warm and welcoming. We learned how to make the most delicious and tender gnocchi. I only wish we were more involved in the preparation and cooking of the the rest of the meal, because the gnocchi making part seemed very quick, but at the same time it was lovely to chat with the other couple there and just sit and enjoy a delicious meal. We will definitely be doing this again!


Chef Paco's pasta rolled by hand class was delightful. We were amazed at how well our pasta dishes turned out. Chef Paco is a talented teacher: he was kind and patient and guided us through how to make fresh pasta. We had a wonderful time and highly recommend this class!


We had Paco come to our home and make us some delicious gnocchi for Valentines Day. We had such an amazing experience. He was teaching us how to make it and was very knowledgeable when it came to our questions. We are were so happy with the meal and it was incredibly delicious. Hands down, would do this again! Thanks again, Paco!


10/10 !! Chef Paco's Pasta Rolled by Hand course was fantastic. We spent the first hour creating the noodles and the rest of the night over eating! Chef served our group a salad, (2) different pasta dishes and homemade tiramisu. He sent us home fat and smiling with enough dough to make a serving at home. I highly recommend this course. Thanks, Chef !


OMG!!!! This class was AMAZING!! Chef Paco did absolutely great! From beginning to end my wife and I were impressed. We did the Pasta Making Class by Hand for my wife's birthday and it was a treat. Chef Paco's was welcoming and engaging the entire time. Then the actual meal was over the top delicious!! I would highly recommend Chef Paco!! We are looking to book another class with him!


Had great time. Learned a lot of tips on how to make gnocchi that my boyfriend and I will definitely be using in the future. Thank you for having us in your home and being generous with your time and expertise.


Excellent! We had a great time and will be taking another class with Paco soon. Thanks a million!


I did this for a Valentine's Day present and it could not have gone better! Not only is Paco an incredible chef with a wealth of knowledge, he was awesome to work with and as patient as one can be. I will definitely be doing this again and would absolutely recommend Paco.


Second experience with Paco was great as well! Pasta menu was delicious.


Paco is absolutely awesome. His place is extremely clean and well kept, and he's very welcoming from the moment you meet. Paco has a ton of cooking experience under his belt, and we were fortunate enough to be cooking Italian cuisine, which I learned is his favorite kind of food to prepare. The meals we cooked were delicious, and Paco topped it off with homemade tiramisu. I'd highly recommend a night with Paco, and we will absolutely be contacting him for another night of cooking.


Great Experience! Delicious meal.


We had a wonderful experience with Paco! He is very knowledgeable about all aspects of cooking & he is an equally great instructor! We were very impressed by his preparedness & enthusiasm throughout the night. Never a dull moment! We are attending a future session with Paco due to the enjoyable food, atmosphere & overall experience.


Incredible experience. Paco has tons of experience cooking, teaching, and hosting and it certainly shows. His home was laid out great, and when we showed up all of the ingredients were set out and prepared ahead of time so that all we had to worry about was making the gnocchi! Paco walked us through every step of the process and even went as far to present the dishes in a restaurant quality fashion. Hint to guests: don't be shy to BYOB and enjoy yourselves, the conversation is great!


A wonderful time learning Italian and Mexican cuisine is what you'll find when you take a class with Chef Paco! His background in the kitchen over the years in some of Chicago's premiere venues is evident through the ease at which he remains when cooking. He educates you with fundamental cooking skills needed in order to be a star in the kitchen while he also manages to incorporate examples of his time cooking as a professional chef. A delicious braised lamb, tagliatelle pasta from scratch, grilled chicken tacos, roasted salsa, along with zabaglione with raspberry couli was what we enjoyed learning how to make, as well as eat! A winning combination for a great evening with amazing food!
$ 105 Per person
all-inclusive: 2.5-hour class, 4-course meal and taxes.
---
Meet your chef
Chef Paco
Verified chef
Food safety certified
---
Chef Paco has been honing his culinary skills in the kitchens of many iconic Chicago restaurants as well as using his creative talents working for two of Chicago's most prominent catering companies. Chef Paco's upscale restaurant and catering experiences paired with his international work experiences in Italy, Mexico, and Romania are all woven together in his incredible cooking classes that you won't want to miss!
Other Cooking Class Experiences you may like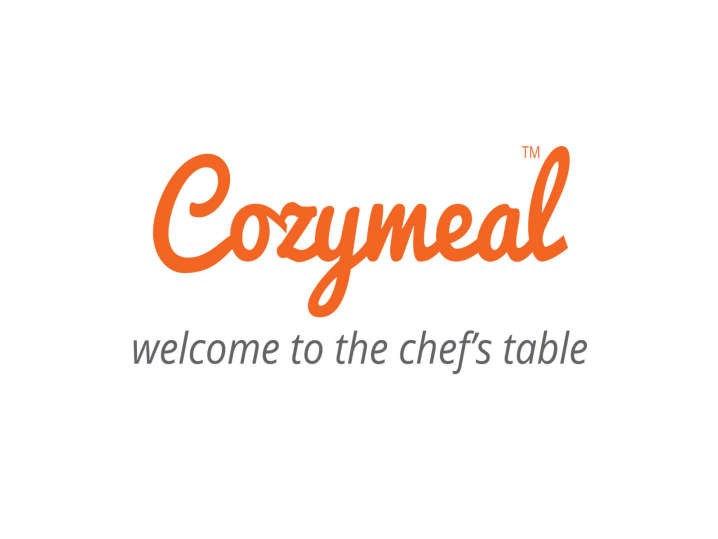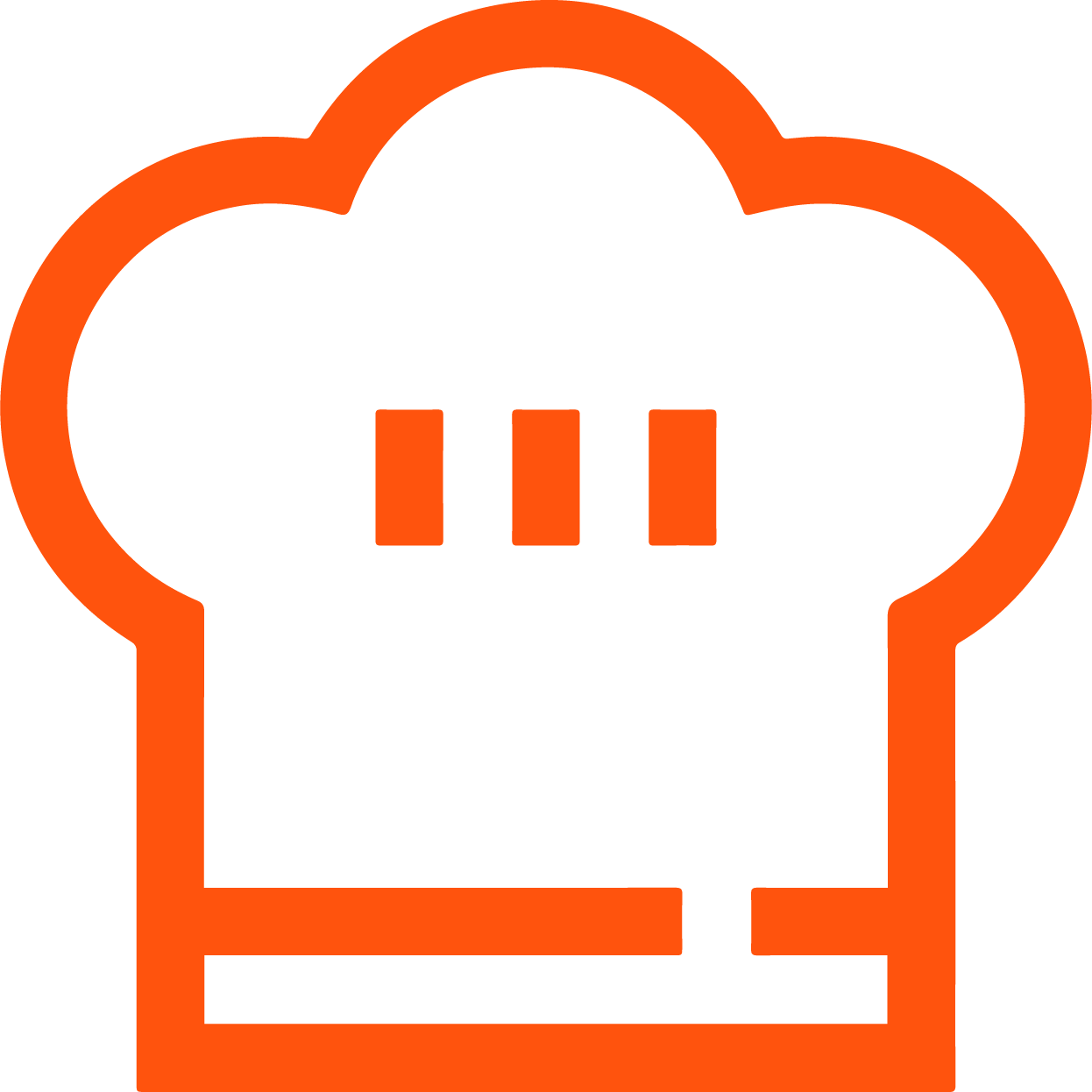 Join 200,000+ Culinary Enthusiasts
Exclusive deals, recipes, cookbooks, and our best tips for home cooks — free and straight to your inbox. PLUS: 500 Rewards Points.
© CozymealTM, Inc. 2013-2022 - Phone: 847-868-3072
141 W. Jackson, Suite 300A, Chicago, IL, 60604
We use cookies to offer you a better browsing experience, analyze site traffic and personalize content. If you continue to use this site, you consent to our use of cookies Accept