Cooking Class - Crash Course in Curry - Private
Cooking Class - Crash Course in Curry - Private
82 reviews
82 reviews
COVID-19 protocols this chef will implement are:

Chef Wearing a Mask (Upon Request)

Social Distancing Friendly
Learn to make three curries in three hours!
In this Indian and Pakistani cooking class, you'll learn everything you need to know about curries, including valuable shortcuts that you won't find in any recipe book. Chef Sara will teach you to prepare two classic chicken curries and one vegetarian one, as well as aromatic pulao rice and homemade naan. The class is completely hands-on, so you'll be able to smell, feel, and taste the whole process.

Spice levels can be adjusted to guests' personal preferences.

You will leave with the knowledge of how to prepare these delicious dishes at home, as well as a recipe book to remember how to make them.
Chicken Tikkah Masala
The classic: cubes of chicken in a creamy spiced sauce
~
Chicken Karahi Curry
A Punjabi favorite: spicy and cooked in a traditional Pakistani pot
~
Lentil Curry
A vegetarian staple
~
Pulao Rice
Deliciously aromatic rice
~
Naan
~
Drinks
Guests are welcome to bring their own beer or wine to the class
Most dietary restrictions can be accommodated if noted prior to the event. Please mention this in the message field when you submit your booking request as adjustments to recipes cannot be made during class.
Minimum Guests

2

Maximum Guests

6

Event Duration

3 hours
Reviews guests left for this experience


We had a great trip with Chef Sara! She welcomed us into her home warmly when we arrived. Sara was very knowledgeable about Indian foods and spices. I went for a private lesson with my boyfriend for his birthday gift. When I informed her that I was a vegetarian, she accommodated by offering to make a potato dish that was not on the original menu. I ended up eating some of the chicken dishes because they were so good! Sara walked us through the lessons and made sure we understood all of the ingredients being used and all the steps of the recipe. We had fun taking turns cooking and getting feedback form her.
Reviews guests left for other experiences with Chef Sara


Chef Sara is awesome! We had a great time and made some of the best tikka masala either of us have ever had.


The CozyMeal Burmese cooking class with Chef Sara was amazing. My daughter and I had a wonderful time learning how to prepare a Burmese salad and lovely curry infused chicken with pasta main course. Chef Sara was knowledgeable and friendly. She worked one on one with my daughter, giving her cooking tips for all types of cooking. We highly recommend Chef Sara for your in-house cooking lessons or group training session.


Chef Sara made a feast! Nothing like homemade Indian cuisine! Highly recommend chef Sara!


Chef Sara created such an amazing cooking experience. She introduced us to spices we'd never heard of, going over how they're used in different recipes and how she prepares them. It was wonderful cooking with her and watching her techniques, like rolling out roti. We had such a fun class while also learning so much. We both feel much more confident in making curries at home and can't wait to try to recreate some of the recipes. We definitely want to do another cooking class with her to learn how to make more cuisines, like Burmese or pizza! Highly recommend booking your next in-home class with her, it was so worth it!


My mom had a wonderful time. Thank you so much!


Chef Sara was awesome! The food was amazing (we made a Burmese salad, similar to tea leaf salad, and a chicken khao soi). We are thrilled that now we know how to make these dishes ourselves. And Sara gave us a lot of handy tips that we will probably be using in our kitchen for years. 10/10!


Chef Sara cooked the best Indian meal we have ever eaten! It was an honor to have her cook in our home. Highly recommend her for a home cooked Indian meal or dinner party.


Chef Sara received rave reviews from our team! She was engaging and funny, kind and patient...everything our team needed! Thank you, Chef :) We can't wait to work with you again.


Chef Sara was fantastic to cook with! She's patient, insightful, joyous, and takes no time at all to get acquainted with a stranger's kitchen. She's a brilliant teacher. I highly recommend Sara for any occasion.


We work and live in Oakland, and when we go on vacation to Mexico or Italy we will hire a chef or do a class at the resort or the Chef's preferred location. My family came to visit and my sister-in-law was interested in learning more about Indian cooking, so I googled Indian/chef/cooking/classes in the bay area and Coymeal came up with the delightful Chef Sara. Everything lined up for us and we had the most amazing in-home event of learning and cooking with Chef Sara. She was on-point from the very first contact, and as the day got closer, sent us a courtesy email to touch base and make sure we were all on the same page. And she was on top of safety requirements and mentioned if we have animals like a dog, it would be a good idea to have them safely out of the way. And we do... we have a small dog that easily gets under feet from all the excitement of new people and it was refreshing to hear someone be thoughtful enough to think about safety in the kitchen for all. She arrived on time and had EVERYTHING in order ready to cook up a storm and educate us all. She even shared some tips/tricks on keeping chicken tender (I would share, but then it wouldn't be special... right?) She brough spices we had never heard of... and she shared a type of pepper we have never tasted. That pepper made us all gasp in delight. Bottom line we had a blast in the kitchen with her and she was AMAZING. If you're reading this, you won't be disappointed. And... Chef Sara, THANK YOU AGAIN! Cheers!


Wonderful, personable experience! I highly recommend taking a class with chef Sara, the food was beautiful and tasted amazing!


Chef Sara was an incredible coach and team builder for our team. Her insight into this space was incredible. We loved cooking with her and she was able to manage our rowdy, unfocused crew really well. We'd love to work with her again!


Amazing class w Chef Sara! She lead the class w a great pace that we could learn and ask questions and enjoy hearing stories about her cooking experiences. I would absolutely recommend for a fun family day, team building exercise or date night! We hope to take another class w her soon!


Chef Sara was a great host! Our team had an amazing time learning to make a few speciality dishes. Awesome host and menu for a corporate team event.


Great!


My partner and I had an incredible time cooking with Sara! Even before the class, she was extremely communicative and prompt. During the class, she let us be as involved as we wanted, and was a great teacher. It was amazing to learn that I could create complex and delicious dishes in my own kitchen with just a few tools. This was an amazing experience to share with my partner, and I would strongly recommend other people book with Sara!


Chef Sarah delivered on a great Valentine's Day date night. She was on time, extremely friendly, engaging, taught us some great history and techniques, and of course, the food was incredible. I highly recommend Chef Sarah for any size or occasion!


We had a wonderful time learning to cook with Chef Sara!! She was a knowledgeable teacher and the class was informal and fun with just the right amount of hands-on learning. (Not to mention that the dishes were incredible and she was generous about sharing the recipes.) 10/10 would recommend!


We loved meeting Chef Sara. Even though our house was crazy chaotic, Chef Sara kept us focused and learning so much about Indian cooking. We love the spices, the wonderful aroma still in our home this morning, and the meal was fantastic. Thank you for a wonderful experience!!


Chef Sara was amazing! She showed us how to make the most delicious lentil daal, roti, and chicken tikka masala we've ever eaten! Her instructions were clear and easy to follow, and she was really fun to talk to. She taught us about the origin of CTM, and explained / had us taste any spice that was unfamiliar to us. We can't wait to book with her again!


Chef Sara was so sweet yet efficient. The food tasted absolutely amazing, and we could just use the normal everyday appliances we had in our kitchen. Sara was so kind, personable, and knowledgeable. I would definitely book her again!


We had a wonderful class with Chef Sara. We didn't just learn new recipes -- we learned a set of techniques we can apply to other dishes. She did a good job explaining why the recipes work in a way that left us prepared to apply lessons learned from cooking them to future dishes. For instance, I curried some cauliflower following a similar method she taught us for lentils and was really happy with the result. Sara is also charismatic and fun. Would definitely recommend!


Chef Sara was amazing! She arrived early and brought everything she needed to teach us how to make delicious curry. She even accommodated our request to make it vegetarian, bringing okra instead of chicken. We really appreciated her flexibility, she was able to make-do with what we had in our kitchen. My favorite part was when she made a pot of black tea with oat milk and we all sat down and had a cup while the dishes were simmering. If you're looking for a unique, personalized learning experience and love curry, book Chef Sara immediately. You will love it. I can't wait to make everything she taught us. Thank you, Chef Sara!


I can't say enough good things about Chef Sara. She is so warm, friendly, and knowledgeable. She was so comfortable to be around and made the lesson feel really organic and fun. She shared stories of her extensive global travels and the things she learned along the way. She shared personal stories about her family and upbringing, which has informed her dishes. We also picked up some great general kitchen and cooking tips in addition to what we learned about our specific dishes. We loved learning some new techniques, tricks and recipes and the meal turned out so amazing. This was such unique experience and a great way to impress my date and have an unforgettable experience. As Covid dates go, you can't really beat having an amazing experienced chef come and give an intimate cooking class. I can't wait to learn more and get more classes with Chef Sara.


Had a blast! Will do it again


Chef Sara was awesome and the experience overall was amazing! How cool to have a private chef come to your home and teach just you and your friends!! I mean, the whole idea of this service is absolutely incredible and I can't believe I never knew it existed before now! We felt like chef Sara was very fun and knowledgeable, and extremely savvy in the kitchen! We felt like real stars learning from her and we can't wait to find another excuse to do this again! Thank you Chef Sara!!! We appreciate you!!!! ??


Brilliant! We had a wonderful time and learned a lot from Chef Sara!


We had a wonderful experience with Chef Sara! She had a lot of good tips that we can apply on our own in the future, and we learned a lot in a short amount of time. We also had plenty of super delicious food to enjoy afterwards!


Sara was amazing. She was professional, courteous, friendly, and above all...a great instructor. We picked up a ton of new skills, tips & tricks...and the meal we created was beyond delicious!


We had a wonderful time with Chef Sara. She shared stories about her family and their food. She taught us new techniques. And the recipes were extraordinary. The best Indian food we've ever had. It was really fun, relaxed and a special evening among friends.


Fantastic experience to Chef Sara, who was not only a wonderful chef but also conversationalist during the experience.


Chef Sara was great! Easy to communicate with and she made our cooking session fun. She gave a lot of tips throughout the lessons. Setup and cleanup was a breeze.


Chef Sara is amazing, not pushy or strict. She can be flexible to changing dish choices, she makes cooking simple and tasty highly recommended thank you so much chef Sara


Sara simply went above and beyond. Sara led my partner and I in a vegetarian cooking class that was a birthday gift. Sara was very warm, welcoming, and helpful. We learned a great deal and the food was delicious. We had enough left over for 2 additional meals. I wouldn't hesitate to book another class with Sara - I give her my highest recommendation!


Had a delicious meal at chef Sara's beautiful home! Although I was searching for a place that had individual set ups so you can cook your own meal and follow along to the chef. I still learned a lot of techniques and tricks from sara and had a great time!


Chef Sara was a very nice person...however, her home is not well equipped for "teaching" a cooking class, and the whole experience was really just very uncomfortable. If I'm going to pay $99 a person to be uncomfortable, I should at least get to keep my leftovers! One feels like an intruder when entering her home, which is mostly devoid of furnishings and a little run-down. We huddled around the counter in the kitchen for "instruction": When I think cooking instruction, I think a well apportioned kitchen, stations where each attendee can participate, cleanliness, readiness, and great food. While the food was undeniably delicious, there was very little participation- I sliced a tomato and 3/4 of our group rolled out 1 ball of dough for Roti, and that was the extent of the cooking. One of the rice dishes on the menu was already completely prepared and was simply heated in the microwave before being served! In addition, mirroring the rest of the weirdly empty, run-down home, the kitchen sink faucet handle was broken, the cook-top needed to be manually lit (because it was broken, not by design), and I would not argue the kitchen was particularly clean. We brought our own wine as the website urged was OK, and when we were directed to a cabinet for glasses she literally had 2 wine glasses, and nothing else in the cupboard. When we sat down to eat there were not enough forks for everyone so two of us used spoons, and when we asked for napkins, she opened boxes of Kleenex nose-tissues in response. It is completely mystifying to me how she is able to accommodate parties of 6. She hovered while we ate, not eating with us as invited, just standing over us, really. And when we were done eating but still talking and enjoying the last of our wine and well within our time-window of the 2 hour experience, we felt obvious pressure to leave before we were ready. She moved us along by pulling out her phone and inviting us to move to the foyer to take snapchat photos before sending us off. It felt like her way of getting us up from the table and out of the house. Quite uncomfortable. To top it off, Cozymeal's interface had created confusion for our party, so we ended up being 4 instead of the RSVP'd two. This is no fault of chef Sara's, but she was set up for two and cooked for 2 and mentioned nothing about the fact that we would the next day be asked to pay another $99 per person for the additional 2 guests who were not really accommodated for. Weren't we surprised when we were charged by Cozymeal another $198-- $400 for an uncomfortable, under-prepped 2 hour experience, the best part of which was the friends we had come with and we were rushed out prematurely in the middle of enjoying them. Luckily Cozymeal reversed charges for the additional 2 persons after complaint, but $50 a head is still a GROSS exaggeration of the value this experience has and they offered no additional savings to make up for our AWFUL EXPERIENCE.


We had a great time at our curry cooking class! It was a perfect balance of learning and hands-on activities. We loved hearing Chef Sara's kitchen tips and tricks as well. We would definitely recommend the experience!


What a fun date night, and chef Sara gave many helpful tips to clean, prepare and not waste food.


Chef Sara was fantastic. My wife and I had a great time learning how to make curry and other delicious Indian dishes. Sara explained every step of the process and made the whole experience so much fun. We'll definitely be back!


My girlfriend and I had a great time cooking food with Chef Sara in celebration of my birthday. Chef Sara explained every detail of the process, encourages us to ask questions, shared her experiences, and served us an amazing home-cooked meal. We were really impressed with her kindness and her skill in the kitchen. I would recommend having a Cozymeal with Chef Sara, especially if you enjoy Indian/Pakistani food. Thanks for a wonderful time!


I booked this class to celebrate my boyfriend's birthday and we had an incredible time learning Chef Sara's many tips and eating a delicious meal. Chef Sara immediately made us feel welcome in her home, and we really enjoyed her authenticity and generous spirit. Highly recommend!


Chef Sara was an amazing host! She made everyone feel right at home and had great tips and techniques to share. Will take another class from her in the future!


Excellent class!


Chef Sara was very welcoming. We learned new techniques and made a delicious meal


Sara was awesome. I bought one of her cooking classes for my wife's birthday, sadly it had to be rescheduled due to an emergency in Sara's family, but she was very communicative and professional in working out the switch, we rescheduled for 2 weeks later and the class was excellent. Not only did we learn a lot, Sara is so easy to talk to, so positive and friendly, and incredibly knowledgeable. And the resulting dinner was certainly some of the best Indian cuisine we had ever tasted. Cannot recommend this enough, it was fantastic and we are so happy we went.


I thought it was fun. We weren't sure how it would turn out. The Chef definitely knows her stuff and is a professional. If I had one criticism it is that the kitchen is pretty dated Which impacts the overall experience. Doesn't take anything away from learning to cook, but if you have a modern kitchen at home, it may remind you of your 70s remodel project. That said, the Chef is personable, funny, and gives a lot of practical tips even to experienced home cooks.


We had a wonderful time! Chef Sara was so friendly and welcoming - she walked us through every step. And of course, the food was delicious. I'm still daydreaming about the eggplant curry.


Thanks to chef Sara for showing us how to cook great indian food. Unique experience :)


Best chicken tikka masala I've ever had!


Chef Sara was awesome! I signed up my mom and I for her Curry Cooking class and we had a wondeful time. Her cooking was absolutely delicious and we learned a lot!


Chef Sara was amazing the food was great and we learned some well needed tips. I would suggest her to anybody.


My friend and I had a great experience with Sara. The food was delicious and her secret tips invaluable.


Chef Sara was great! She was very lively and entertaining and the food was incredible.


Chef Sara was professional and an expert at the dishes she demonstrated for us. It was a great experience. I eagerly await the detailed recipes so I can try to start making them at home!


We really enjoyed our lunch with Chef Sara. We made spinach paneer, daal, and an eggplant dish. Everything was delicious and we learned every step of the process in great detail. I think I would have like to get a little more hands on experience, but we did wind up rolling out our own chapatis at the end. Overall a great time and I'd recommend it to anyone.


Loved it. Loved Chef Sara's kind nature and the obvious care she puts in her preparation. Her expertise in cooking is obvious.


This is our second time with Chef Sara and she is fantastic! She is so knowledgable about Indian cooking that you can't help but absorb both the basics, and the little tips earned with years of experience. She is also so warm and inviting that it makes for an easy and lovely evening. The food was delicious and the company was superb. What more could you ask for?


Could not have been more pleased. Chef Sara was incredible - one of the most fun things me and my fiance have done together!!


Super nice and patient teacher! Really learned a lot of things with Sara~


Cooking with Sara was a great experience! We loved hearing about all her travels and the cooking classes she has taken around the world, and learning more about cooking Indian food. She is very knowledgeable, and it was nice to learn more about spices and what pairs well together. And the food was delicious! We left with happy bellies.


We had an amazing experience with Chef Sara. We felt right at home and learned so much in a short period of time. The food was the bomb digitty. Have never had so many flavors taste so well together. Definatley will be going back!


Chef Sara was warm, friendly, and knowledgeable. She made us feel welcome and had lots of great ideas for innovative cooking. My only recommendation would be to cut back on use of oil - it was a very filling meal. Thanks!


My wife and I really loved our time with Sara. We learned a ton of great tips and tricks, and look forward to recreating the dishes that she made for us. Everything was delicious, and Sara is a great teacher.


Chef Sara delivered a fun experience, time-tested knowledge, and most importantly, a delectable and authentic cuisine. A+!


What a delight! Chef Sara gave us a true feeling of being in a home style curry kitchen. Some hands-on cooking. Small group setting that ended with an amazing, sit down meal. Left feeling confident I could repeat the recipes.


My wife and I had such a great time with Chef Sarah. It was truly educational, fun and tasty!


Chef Sara was awesome! The class was just the right pace with enough hands on. Sara is so knowledgeable and has been teaching for years. The food was simply incredible, the conversation was lively and fun, and we had a fantastic time. Make the trek to Hercules. You won't regret it.


Sara is an amazing teacher and cook!


We booked chef Sara's "Crash Course in Curry" cooking class in the East Bay as a couples cooking class and loved every second of it. She is super nice and competent and went above and beyond to make our experience as enjoyable as possible....and the the dishes in the end were really tasty.


We were looking for a vegetarian cooking class in the East Bay and really enjoyed Chef Sara's Indian cooking class. She really cared about us understanding the process of how to prep the dishes and we all loved the end result of our work (=delicious meals).


We really enjoyed Chef Sara's Indian cooking class. We learned how to use Indian spices in the right dose to prepare the full meal. In the and, we sat down and enjoyed the work of our labor.


Chef Sara is a very nice Very patient . An excellent chef I had a great time in her class and the food was so delicious


Chef Sara was a gracious, witty, and kind host and cooking teacher. She invited our small party of four at different steps during the process to participate, cut vegetables, taste samples, smell spices, and ask questions about the cooking process. She even accommodated my wife's restrictions by adding a paneer dish at the last second. We learned invaluable tips about how to cook food and use whatever ingredients or tools we might have on hand at home. The humble and unpretentious quality of her cooking techniques made it easy to relate as aspiring cooks just wanting to make the process easier, faster, and fun. The intimacy of the teaching experience and her home made it easy to immerse ourselves into the process. We plan to take another class with her again. We highly recommend her services!


My wife and I thoroughly enjoyed Chef Sara's class. We both like indian cuisine but had no experience with cooking it so this was the perfect class for us. Chef Sara is a very warm person and passionate about teaching people how to cook. It was fascinating to see how the various spices and aromas come together to form the complex flavor that is Indian food. The food was great!




DELICIOUS Indian cooking class with a wonderful, patient and very knowledgable chef. We will definitely come back again!




Thank you chef Sara for the wonderful cooking class. The Indian food was delicious and we learnt a lot.


Chef Sara was great, I really learned a lot about Indian cooking. It was really fun seeing and using all the fresh spices, plus i learned a new way to cut onions.


Chef Sara is amazing! When I arrived, she had a beautiful display of spices and ingredients on the table. She was so warm and friendly and it was wonderful learning from her. The samosas were some of the best I've had!


I loved breathing in and tasting the rich, incredible smells and flavors coming out of Chef Sara's kitchen. She's a patient and kind teacher, and very knowledgeable about the spices and ingredients she puts into her cooking. I look forward to my next class with Chef Sara!
Meet your chef
Chef Sara
Verified chef
Food safety certified
---
Chef Sara has been teaching Indian cooking for over 30 years. When she first came to the U.S., Chef Sara noticed that restaurants prepared traditional Indian dishes using artificial flavoring and additives. Her mission is to educate both experienced and beginner cooks on the importance of whole food ingredients and the impact they have on the final product. She looks forward to teaching you how to cut, chop, mince, and mix your first set of Indian dishes.
Flexible booking: Cancel or reschedule this event's reservation for free up to 48 hours before the event.
This experience is not refundable as it includes a meal kit.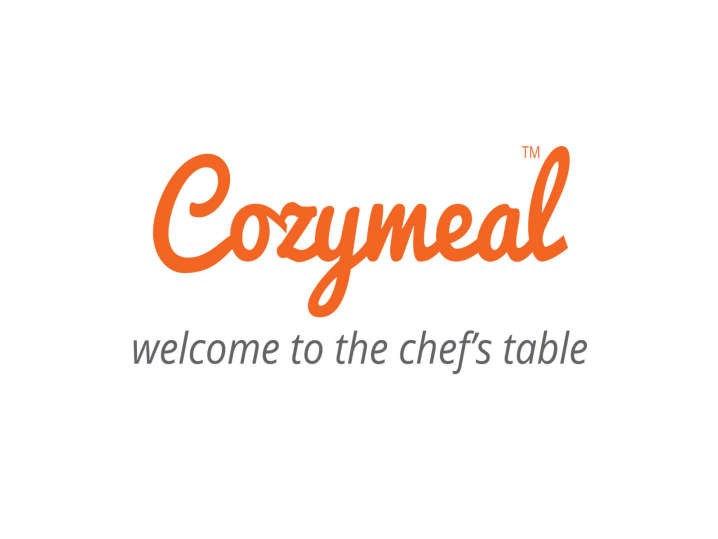 This website uses cookies to enhance user experience and to analyze performance and traffic on our website.
We also share information about your use of our site with our social media, advertising and analytics partners.
This website uses cookies to enhance user experience and to analyze performance and traffic on our website. We also share information about your use of our site with our social media, advertising and analytics partners.
Accept