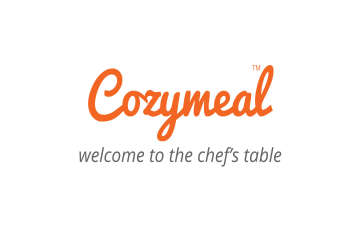 Chef Kristen
Verified chef
Chef Kristen is a nutritionist and a professionally trained chef with vast knowledge and a passion for health, wellness, wholesome food, and teaching others the culinary skills that will help them gain confidence in the kitchen and ultimately to be more empowered to cook at home. Join Chef Kristen for one of her incredibly fun and exciting culinary experiences filled with fresh food, unforgettable flavors, and good company!
Cooking Classes
Chef Kristen is not currently offering any experiences. Here are similar experiences:
Team Building experiences
Chef Kristen is not currently offering any experiences. Here are similar experiences:
Food Tours
Cozymeal guest reviews for Chef Kristen


Our experience with Kristen was superb! She is very knowledgeable and is an excellent teacher. I had many questions which she answered and I learned so much. The food was delicious too. I definitely recommend her class.


While Chef Kristen was incredibly friendly and knowledgeable, I did not get a hands-on experience learning how to make sourdough bread. She was also disorganized and her explanations went on personal tangents that did not add to my knowledge of sourdough making. The food she made was delicious, but for $75/person, I could have had a nice meal in a multitude of places and simply looked up how to make sourdough bread for free online. If you want a nice dinner with good company and an interesting hostess, then a class with Chef Kristen is for you. If you want hands-on experience and the opportunity to actually make sourdough, then I recommend skipping this class.


We had such a great time with Kristen. She was very warm and inviting and so smart. I can't wait to take another class with her. My husband and sister both had a great time as well. My advice is to come hungry you get plenty of yummy food to eat! You will not be disappointed!