Catering - Special Event
64 reviews
64 reviews
This class does not have dates listed right now. Find similar experiences below:
Most dietary needs accommodated upon request (gluten free, vegan, etc.)
Minimum Guests

4

Maximum Guests

20
Reviews guests left for other experiences with Chef Sunshine


So much fun! Chef sunshine was so friendly and professional and the food was amazing!


Great experience with Chef Sunshine. She is very friendly, welcoming and is a great teacher. The dishes covered were very tasty and chef made sure we understood the hows and the whys and not just blindly follow some recipe. We think the format of the class is great. It should be good for couples or even large groups of friends. Definitely recommended!


The food turned out amazing and the chef was very animated!


Perfect evening with three outstanding dishes that we'll be sure to prepare at home. Great gathering of interesting people too all united by our love of Thai food. Chef Sunshine is a super fun and engaging chef who teaches with great compassion and humor. Will be back!


I love Thai food! Chef Sunshine is not only super knowledgeable but her vivaciousness made the class fun!! We ate so much tasty food. I really look forward to attending more of her classes.


Sunshine was fantastic, this was so much fun!


What a fun class that was! Chef Sunshine was full of energy, fun, informative, and a joy. We did a lot of cooking and the food was better than a restaurant.


Chef Sunshine made our first cooking class so much fun! She was hilarious and really knowledgeable about thai cuisine. Will be back!


Chef Sunshine was a delight! I booked her class as a birthday gift for my mother and it was the best choice I could've made. It was an intimate-informal class which made for an enjoyable evening. She really let us do the cooking, which is not always the case at cooking classes. The food turned out great! Loved the appetizer and the entree. The dessert was different, but not bad. If we come back to SF, we'll definitely book her class again.


I had a great time with Chef Sunshine!


Chef sunshine was an awesome and entertaining teacher. The lesson went smoothly and we made some of the best Thai food I've ever had!


Chef Sunshine's cooking class was FUN! Recipes were good and simple and I know I will be able to make it at home -which I plan on doing so asap. I will have to keep my eyes open for her next class on phad Thai! It was a pleasure!


Chef Sunshine is fantastic! Such a fun experience


it a fantastic class! learned great techniques and ate great food made by me ! Sunshine was a great teacher. I will definitely take another class offered by Cozymeal.


Sunshine is knowledgeable and funny! Really cool space. We had so much fun!


The experience was so great that I don't know where to start. Chef Sunshine was lovely and lively, very funny and skilled in her culinary arts. Also, the space the class was held in was unique and visually stunning. It made for a great night in the company of like-minded amateur chefs, plus the dishes we cooked were delicious. Highly recommended!


Chef Sunshine's cooking class was super fun! The group was small (6 of us) and Chef Sunshine kept us laughing while she taught us the tricks to making Thai cuisine. Everyone got to try making something -- from sauces to chopping to frying. It was a fun night of making new friends in the city.


Chef Sunshine is amazing! Here personality is so awesome; she's hilarious, and she made the experience that much better! We will definitely be back with other friends and family!


Such a fun experience! Even though it only ended up being two of us, we had a great time learning from Chef Sunshine (and laughing a lot along the way). Super hands on which is exactly what we wanted. A great date night activity!!


Sunshine is an amazing cook and host .


A fun date night with Chef Sunshine. She is a high energy teacher, and we enjoyed the class, class size, cooking space, and especially the chance to make a few Thai dishes. The mango salad was our favorite. It can get hard to understand her as she talks incredibly fast!


Me and my husband had a blast at this class. Already planning to come back with more friends!


Chef Sunshine is great, so much energy! She kept us on track and laughing the entire time. And the food was fabulous!


She is a real character and makes it a lot of fun.


She was helpful and entertaining! We really enjoyed coming and eating at Chef Sunshines. Will def. come back!


Chef Sunshine was great, and very patient!


Sunshine was so sweet and the food was fun to make and delicious


Amazing time! Will definitely sign up for another class.


We had a fantastic evening!


Had the best night with my mom visiting in at chef sunshines! She was hilarious and so welcoming. Would recommend this to anyone!


Delicious food, great instruction! I wish each of us could have made our own dish rather than share.


A very diverse class with seafood/meat/vegetarian lovers. Chef Sunshine has a positive and welcoming attitude for all of us in the class. The food is great! Thai food tends to be a bit salty ... so be aware!


Chef Sunshine was an absolutely amazing host and instructor. She had everyone involved in cooking, and unlike other classes I have taken, it was extremely hands on and there was PLENTY of food to eat afterwards. We had a wonderful time, the group was great to cook with, the Chef's space is beautiful, and I would not hesitate to book another class in the future or recommend the class to anyone else. She even poured us as glass of wine at the beginning of class!


Sunshine was such a great host and chef! She assisted us in all the cooking but we really MADE everything which made the cooking class more enjoyable and hands on. She has a beautiful set up at her space, very clean and cozy. We made gyoza, pad se ew, and dessert. We were stuffed with great food and an unforgettable experience. We also got to meet another nice couple who we had a lot of fun with. I highly recommend taking one of Sunshine's classes. You won't regret it!


Chef Sunshine was such a joy. Her personality and skill really shined and made for a great experience for all 10 of us. The food was de-licious.


Fabulous!


Amazing class with an amazing chef! Chef Sunshine is really knowledgable about Thai cuisine, has a beautiful space and is funny too! I would love to take another class with her, and definitely will be.


Chef Sunshine was an utter delight and the meal was delicious. Can't wait to take a class with her again.


Chef Sunshine was friendly, patient, and hilarious! We loved every moment in her beautiful home and kitchen, learned a lot, and ended the evening with a great meal and a nice wine buzz :). Thanks for all of your time!


Chef Sunshine, the venue, and the food were all amazing!


This was our first class with Chef Sunshine. She was cheerful, friendly and provided great hospitality! We were stuffed! We will definitely be back for her other menu offerings!


Chef Sunshine was amazing! I brought my girlfriend to her Thai cooking class as a surprise birthday gift. Great food, great company, and all around an amazing experience! I can't wait to do it again :)


Chef sunshine was absolute great! Went with my gf and loved it. Recommend 100%


This was a great class. Chef Sunshine was enthusiastic, knowledgeable and well organized. The pace was fast but we all knew what was going on and kept up.


We made chicken larb, pad thai an tapioca pudding. We had a smaller class of 4 people which was perfect. Very hands on! I learned alot step by step. We were able to eat plenty of each dish we made. I recreated the dishes at home and it was a success. Tasted just like from class.


Sunshine was amazing! Great energy, kindness, fun, and a wonderful unique space to learn and work in. We had a great time and really enjoyed the food. Having been to Thailand several times -- she definitely brings great memories back of the food and culture. It's a vibrant, happy, smiling, jovial country, and so is Sunshine! Hence her name, duh! We chose to leave our tip in cash personally versus do it via the system online.


Thank you soooo much for an amazing experience! Sunshine is not only talented but her vibrant personality is so fun and infectious. We loved cooking with you! -Nancy, Blaire and Lauren


Sunshine's knowledge and humor in the kitchen made it such a wonderful experience! The food was very tasty, and the company and space was great. Will definitely be back!


Outstanding experience! Not only did we learn a wonderful new menu, we got to eat every last bit of it! My daughter and I loved the wonderful comaraderie that Chef S encouraged amongst us. She was lots of fun, answered EVERY question, and left me feeling confident I could do this on my own. Best night out!


So friendly, so helpful, so much fun!


Delicious food, great space.


Really a lovely evening. Sunshine is a delightful host, the food was tasty, and we had fun. Also a very cool space!


My best friend and I had a blast! We took the Thai Cooking Workshop. The food was delicious and plenty for a full meal. Be sure to come hungry. Chef Sunshine was organized, taught us hands-on (just like we wanted!), and even allowed me to substitute for a tofu and chicken meat instead of seafood. Her jokes and bubbling personality made it even more fun. Her place is also really cool. Overall, I feel like I got my money's worth. Thank you!


We had a great time. Highly recommended. Wonderful Venue!


We loved our meal with sunshine! Beautiful venue, great food, and an amazing teacher. We had the best time!


Chef sunshine was so much fun to learn from! She made everyone feel welcome and was very informative. Loved it and highly recommend this class to everyone!


If you are looking for a fun Asian cooking class in San Francisco, you should book chef Sunshine's Thai cooking class. We enjoyed every bit of it and look forward to our next class with her. Thank you Cozymeal!


Thank you Cozymeal and Chef Sunshine! The Thai cooking class was such a nice experience and we really enjoyed the food in the end.


If you like delicious and authentic Thai food, then you should book Cozymeal's Thai cooking class with Chef Sunshine. This was simply FANTASTIC!


The Thai Cooking Class we had on Cozymeal with chef Sunshine was the best cooking class we have had so far. Thank you again!


Thai cuisine is my favorite cuisine and this was definitely the best Thai cooking class I have had so far. Thank you Cozymeal and Chef Sunshine!


I really enjoyed Cozymeal's Thai cooking class. The booking process was simple and the class itself was fabulous and the food was DELICIOUS!




Delicious food, knowledgable and fun chef, spectacular venue!
Meet your chef
---
I am from Thailand and got into cooking when I was studying Hospitality Management at SFSU. I later attended Le Cordon Bleu in Paris. I offer Thai cooking workshops held in a converted church choir loft that is over 100 years old. I also grow my own Thai spices in the belltower. I love cooking and eating with friends and I look forward to teaching you how to create simple, delicious, authentic Thai meals!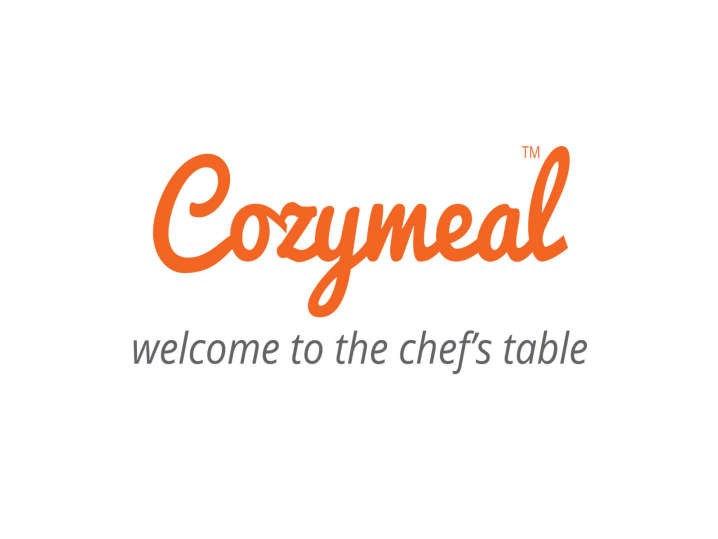 This website uses cookies to enhance user experience and to analyze performance and traffic on our website.
We also share information about your use of our site with our social media, advertising and analytics partners.
This website uses cookies to enhance user experience and to analyze performance and traffic on our website. We also share information about your use of our site with our social media, advertising and analytics partners.
Accept