Team Building Activity - Mexican-Spanish Fusion
Team Building Activity - Mexican-Spanish Fusion
42 reviews
42 reviews
Enjoy a Latin-inspired gathering with these zesty crowd-pleasers.
Bring bold and spicy flavors to your next holiday party by creating a Mexican-Spanish spread. Chef Tess honed her cooking skills under some of the biggest names in the industry and is eager to share with you some of the tricks she picked up along the way. You and your group will go head to head in this team-building class.

Gather your friends and family to indulge in a beautiful home-cooked Latin meal. Learn four new recipes including ever-popular fish tacos, a rich mole, and a decadent coconut flan. Focus with your group to turn out these courses on the counter, and then reward you and your team by savoring your creations at the table.

Guests are welcome to bring wine and beer to enjoy during the class.
Minimum Guests

4

Maximum Guests

6

Meal Courses

4

Event Duration

3 hours

Labels

Corporate, Fun, Latin, Spanish
Cozymeal guest reviews for this experience

Kathy
03 Jun 2017
We had a wonderful time! The food was amazing.

Ben
21 Feb 2017
Thank you Chef Tess, food was great and we learned a ton! Deglaze, deglaze!

Allana
09 Feb 2017
Chef Tess was amazing! We learned how to make four very tasty dishes and were happily entertained the entire time. Great hospitality and an awesome, patient teacher!

Liza
09 Jan 2017
We had a great time in Chef Tess' kitchen. We made the Paella dish, which was challenging for our group, but Tess made sure I came out great.
Cozymeal guest reviews for other experiences with Chef Tess

Gary
13 Dec 2019
Both me and my wife had an excellent time cooking with Chef Tess. She is inviting, funny, warm, and knowledgeable. The food we were guided to prepare was amazing... so many layers of flavor. Although we took a Thai class, I do believe Chef Tess's techniques and people skills would make any class she teaches fun and delicious. I would recommend Chef Tess to anyone looking for these things. Congratulations and best wishes with the pregnancy!

Amber
12 Oct 2019
What a wonderful meal! Tess is the best! She's funny and she teaches you why you're doing what you're doing with each recipe! So confident that I'll be able to try these recipes at home!

Rogelio
03 Sep 2019
Great time. Learned so much. Chef Tess was able to work in my Mother's recipe. She was the perfect host. Thanks Chef Tess

Hollee
05 Aug 2019
Tess was absolutely wonderful. Not only did we really enjoy her teaching but the food was AMAZING. We will definitely be hosting a dinner party soon with this amazing menu. Highly recommend! Thanks Tess!

Karen
19 Apr 2019
Good food, good company! What a fun night and I learned a lot! I can make my own gnocchi now! Thanks Chef Tess!

Simone
17 Feb 2019
Really fun date. Thank you chef Tess for being so entertaining and teaching us a whole lot!

Jared
29 Sep 2018
Chef Tess was an amazing instructor, host, and entertainer and the food was delicious. We had great time and highly recommend taking a class with her.

Evelyn
26 Sep 2018
Chef Tess was amazing. The food was delicious and learned so much from her. Learned how to make Gnocchi and Meat bolognese from scratch. Hands on class. Boyfriend and I had a blast. Can't wait to book another cooking class with her! A definite must do.

Brent
24 Sep 2018
Chef Tess did a great job with our group. Everyone got involved in cooking and we all learned a bunch. Many of us want to do more classes with Chef Tess specifically! Amazing experience... and the chicken mole was bomb diggity!

Kevin
10 Sep 2018
Chef Tess Was Amazing she was so cool at explaining everything very informative information made it fun for everyone I took my girlfriend who came from South Korea to her first cooking class in LA chef Tess made it super comfortable made us laugh the whole time with her impressions and her dog Bowie is adorable , really food experience from the cooking class I left feeling full satasfied with my experience and a little sad it had to end time flew by when your surrounded by a good instructor and group ! I would definetly recomend her thanks chef Tess !!

Josh
09 Sep 2018
We had an amazing experience!!! Chef Tess welcomed us into her home with incredible hospitality and a wa‭rm and inviting personality, Not to mention she is SO FUN to not only learn from but to just hang out with. She also offered lots of practical insights and tips on the colonary arts taken from her own funny experiences, which was super entertaining and didn't even feel like learning:) .Getting to meet new people from different places and backgrounds and work together to make a glorious feast was also really cool and created a sense of teamwork! Would highly recommend this to any couple looking to expand their skills and meet awesome people! Especially Tess!

Emily
28 Aug 2018
Chef Tess was amazing! Very personable and relatable - great conversation and super friendly! She walked us through each step, but yet still "cooking on the fly" which personally, we love (I never follow recipes). Everything turned out wonderful and I am greatly looking forward to testing my hand at some of these recipes. Excited to book another soon!

Monica
01 Jul 2018
Awesome evening, educational and fun. Will definitely book Chef Tess for our next special occasion, she rocks!

Monica
28 Jun 2018
Chef Tess was awesome! I booked this class as a birthday gift experience for our dad, and we had such a great night. I will definitely make her delicious, healthy recipes again. We learned some new cooking tips while enjoying great conversation and stories with Chef Tess. She has learned some great techniques from working at European restaurants, which we loved learning about. Thank you so much! We'll definitely keep her in mind for our next special occasion event.

Olea
26 Sep 2017
My coworkers and I had an absolute blast! Chef Tess is a great chef and entertainer. We even asked if she had other classes that she teaches, we would love to have her teach us again. I have learned so much about food and preparation, the gnocchi were delicious, the appetizers we made were incredible. Even Tess' kitchen is as so homey and complimented the Italian meal experience. I would highly recommend Tess and this gnocchi making experience to my friends and family. And will be trying to make gnocchi with my husband at home :)

Andrew
12 Sep 2017
Chef Tess was great. The food was delicious. It was a fun night! Chef Tess was funny and informative. She has a lot of cooking experience and had stories about working in hectic kitchens. She had some great advice when it came to cooking and the meals we made was delicious! We highly recommend chef Tess.

Judy
11 Sep 2017
Fun, informative evening, learning how to cook healthy French dishes ending in a scrumcios meal. Chef Tess is a brilliant, personable artist with a bright future!

Karen
20 Aug 2017
My daughter and I had the most wonderful experience with Chef Tess. She is an amazing chef and instructor! We had the best time with her! We enjoyed learning how to make gnocchi and have successfully made it on our own since our lesson. I would definitely recommend Chef Tess to all of my friends and family. She's amazing!

Philip
23 Jun 2017
Chef Tess was really fun! We arrived a little late but she did her best to accommodate us with the shortened time and still was able to cook everything! Delicious food, explained the steps and how it differed from traditional French cooking and made it an overall great experience.

David
24 May 2017
I purchased time with Chef Tess as a Mother's Day present for my wife. Myself, my wife and our 14 year old daughter all went to her home in Los Gatos. Pros: Chef Tess is very personable, knowledgeable and patient with newbies. She explained everything she was doing and why she was doing it. The food was fantastic and it felt great knowing we had a hand in making the food so delicious. We even came home and purchased our first whole chicken and broke it down expertly a couple days later thanks to the instructions of Chef Tess. Cons: The kitchen was VERY small for 5 guests plus the chef. Through no fault of Chef Tess, it happened to be one of the hottest days of the year, and unfortunately the home had no AC. I thought the knives were dull and could have used some sharpening, but that might be on purpose so us newbies don't chop off a finger. :) The dessert didn't come together, again due to the hot weather and challenges associated with it being one of the hottest days of the year. Overall I highly recommend Chef Tess though and have given 5 stars to this experience.

Mathai
22 May 2017
Wonderful experience - thank you, Chef!

Irene
13 May 2017
We had an awesome time, not only did we enjoy a delicious meal, we learned some great techniques. She made us feel really comfortable. Definitely will take another class with her

Linda
01 May 2017
Great experience !! We all learned so much and had fun doing it. Tess and her husband were very knowledgeable - our group had all levels of expertise and we all left with new techniques to try. We had a BD party the next day and made 15 individual pizzas and everyone raved about how great they tasted-Thanks Chef Tess

Beatriz
27 Apr 2017
Cheff Tess was amazing! Definitely recommend her class.... She's awesome! Can't wait to take another one of her classes.

Sam
20 Apr 2017
I loved this class. Tess shows a level of mastery and experience in her class that I have not seen anywhere else. Her knowledge about cooking is not jot deep, it is filled with passion. She has amazing stories to tell at the table.

Erin
10 Apr 2017
Chef Tess was so much fun! She is an amazing cook and keeps you entertained all night long with her jokes. We had such a great meal and such a wonderful experience!

Eddie
01 Apr 2017
Amazing! Made my wife and I feel very comfortable! Chef Tess was a great teacher with patience and knowledge! Everything turned out absolutely delicious from appetizers to dessert! We didn't know gnocchi could be some simple and so delicious! Highly recommend Chef Tess!!

Rebecca
01 Mar 2017
Our cooking class with Tess was excellent. She's a real artist. I learned 20 new things about cooking while immersed in a very pleasant cooking experience. I would highly recommend her class.

Maurice
17 Feb 2017
Chef Tess was an extraordinary teacher and dynamic personality. We all felt engaged, learned some new things, and enjoyed each other's company. I highly recommend a private lesson with Chef Tess. Note: Tipped in-person

Stephanie
19 Jan 2017
Chef Tess is AWESOME--we had her in our home in SF for a cooking class with my husband and I. She's respectful, funny and accommodates to your level of skill of cooking. She's an easy conversationalist and a great teacher. Booking through Cozymeal is not so awesome, but if you are willing to stick with it to finally book the event you want than it's worthwhile and ask for Chef Tess!

Travis
15 Nov 2016
Chef Tess is absolutely amazing. From her flexibility in scheduling to her casual but information lacked teaching style. The class was one of the most fun evenings me and my wife have had in a very long time . I would recommend any of her cooking classes as a perfect date night treat for any couple . She made us feel welcome and a part of her family, and treated us as such. Three cheers for Chef Tess we can't wait to schedule another great session with you.

Denise
28 Oct 2016
Our family had an amazing experience with Chef Tess! She came to our home and expertly taught us how to make gnocchi and the other items on the menu while entertaining us with her grace and wit. We learned some great cooking tips while working hands in in the kitchen together and we all enjoyed ourselves immensely. Lots of laughter and fun--and good food! This was a birthday gift for my foodie husband and he was super excited! Have to say - great experience all around.

Sam
05 Oct 2016
We truly loved Chef Tess. We ordered her catering services (full-service/chef-attended) where she prepared a delicious Oxtail ragut alongside a bruschetta appetizer, a refreshing salad and a very tasty dessert. With every dish, she would give us a short introduction which made the experience even more special - like a chef's table. I give her 5 stars for service, food, and presentation.

Stephanie
07 Aug 2016
I signed up for this class with my mom for mothers day. We have done cooking classes in the past but this was our first cozy meal class. The experience was awesome. We made pizza outside and was able to collect fresh herbs from the garden. Chef Tess was really nice and we learned some tips for making pizza in the future. The atmosphere was relaxed and perfect. We would sign up again.

Alrie
25 Jun 2016
Great teaching, short cuts and no measuring, Cook to taste, correcting seasonings along the way, under a shady grape arbor with a gentle breeze blowing! What could be more fun or more delicious!

Steve
09 Jun 2016
Chef Tess was completely prepared and prepared an amazing healthy Mexican dinner for five. She included my teenage niece and nephew in the preparation and was very patient in teaching them technique and flavoring. It was a most memorable, relaxed and tasty family-style gourmet dinner. She is very modest about her extensive experience with some of the best chefs in the United States. It was an unbelievable treat to have her in our home.

Tim
04 Apr 2016
Tess was awesome with the kids, they cooked a delicious meal (I managed to score 2 cookie for myself...). The kids really enjoyed themselves and they even learned a thing or two. Highly recommend.

Michelle
10 Mar 2016
Chef Tess is as talented with food as she is charming and funny. She made everything seem really approachable, and it was great to ask her questions about techniques and ingredients (without feeling silly). I couldn't stop eating the pizza! Her tomato-chile jam with burrata was also incredibly delicious.
Meet your chef

Chef Tess
Verified chef
Food safety certified
---
Classically trained under world-class chefs like Mario Batali, Mattahias Froeshcel, and Wylie Dufresne, Chef Tess is equipped in a range of techniques and cuisines from molecular gastronomy to rustic Italian. After years in the restaurant industry and achieving second place on the Food Network's "Chopped," Chef Tess decided to focus on her passion for teaching people how to cook simple and satisfying food. She's also been part of "Good Mythical Morning," a talk show series on YouTube.
Share this experience with friends & contacts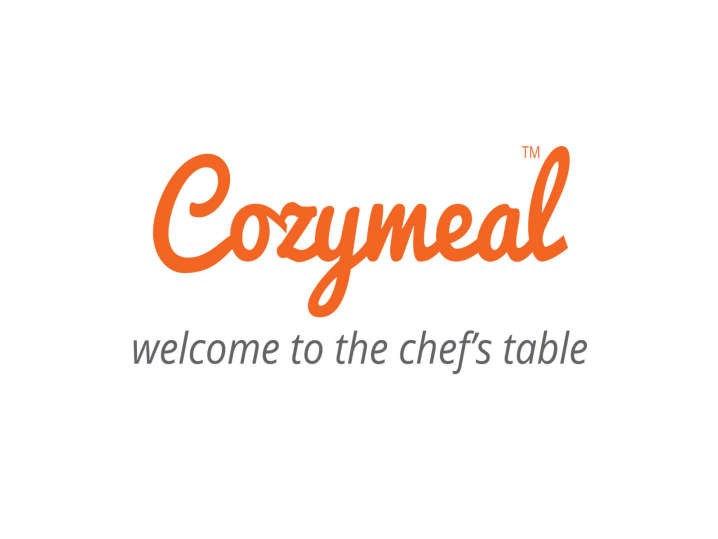 YOU'RE IN!
Thank you for signing up for our mailing list.
© CozymealTM, Inc. 2013-2020 - Phone: 669-900-4030
177 Park Avenue, Suite 200, San Jose, CA, 95113