Team Building Activity - Pizza Challenge
Team Building Activity - Pizza Challenge
94 reviews
94 reviews
COVID-19 protocols this chef will implement are:

Chef Wearing a Mask (Upon Request)
Round up your whole crew and bring them into the kitchen for a pizza-making competition!
Gather your team and have a blast baking authentic Italian pizza in this team building cooking class with Chef Greg. He'll share his secrets for making savory pies in a joyful cooking contest that puts your iron chefs to the test!

Starting with a tomato and basil Caprese salad and pizza dough demonstration, we'll quickly pivot into producing make-your-own pizzas with a variety of toppings. Finally, we get to decorate cannolis with assorted colors, flavors and textures for your team to enjoy or take home.

Guests are welcome to purchase wine and beer from the venue.
The Ultimate Burrata Caprese
With salami, oven-roasted tomatoes, toasted hazelnuts and basil
Homemade Pizza
With handmade dough and a variety of toppings
Cannoli
With mascarpone cream, chocolate chips and pistachios
Most dietary restrictions can be accommodated if noted prior to the event. Please mention this in the message field when you submit your booking request as adjustments to recipes cannot be made during class.
Minimum Guests

32

Maximum Guests

60

Meal Courses

3

Event Duration

3 hours

Labels

Cooking Competition, Corporate, Fun, Italian, Pizza Making
Reviews guests left for other experiences with Chef Greg


Excellent instruction! Meal was amazing. Would highly recommend.


He was great! Very personal. Food was fabulous. I would tell my friends about Cozy meal. Judy Streck


Chef Greg, Thank you for the amazing class. This morning we can't stop talking about the Olives and Watermelon. lol We shall return.


Delicious meal. Prepared and served with finesse. Would definitely hire again.


Chef Greg was great! Food was delicious, and he was super friendly. He even cleaned up before he left. I would definitely hire Chef Greg again


Chef Greg was amazing! Very talented and helped us make delicious food! He helped our 15 and 18 yr old sons get involved and help out too. We'll definitely be booking him for events in the future! Highly recommend!


Greg did an excellent job hosting this class for a group of 3. Time expectation was perfect, food was incredible, and it was a seamless evening. We would 100% hire him again for any of the menus he curates.


Super fun and delicious class. Greg was absolutely fantastic!


We absolutely loved our dinner with chef Greg! The food was delicious, we learned lots of fun tips and tricks, and it was a great way to spend the night in! Chef Greg was fun and personable. Highly recommend.


Chef Greg was fantastic! We had a wonderful time in the class, he really made it fun, simple, and it felt doable. We used equipment we already had, and he was incredibly hospitable. He was patient with us, answered all of our questions, and taught us techniques in a simple and easy to understand way. Definitely take a class with him if you are considering it!


My son-in-law loved his birthday present! He and his wife said Chef Greg was a consummate professional, very prepared, very knowledgeable and with great cooking and teaching skills. On top of that, he was a wonderful conversationalist, making the evening very enjoyable. The food was absolutely delicious and overall it was a very memorable evening. They will want to arrange another time with Chef Greg soon!


He was excellent!


This was one of the most fun and delicious meals we have had in a long time. Chef Greg is not only an amazing chef but also a great teacher and all around great person. Cannot recommend him enough.


Chef Greg was amazing, he was very patient with us a taught us some great new techniques. I most enjoyed the Paella. I really enjoyed his style of cooking and had some great conversations with him. Would highly recommend.


We had a terrific meal and a fun evening with Chef Greg. Definitely recommend him!


Fantastic meal and great conversation!


Chef Greg was great! We had a wonderful experience and enjoyed the food. We will be booking again.


The food was excellent! Definitely recommend Chef Greg and will be a repeat customer!


Great experience, good food, didn't know that I can make spring rolls that easy


We had a fantastic experience with Greg's "Culinary Delights of Spain" class. The food was delicious, and Greg was a great presence with lots of interesting experiences. We were stuffed by the end of the night and still had more than enough food to have a delightful meal of leftovers the next day. Would highly recommend!


Chef Greg was so great! I got this as a Christmas present for my parents and he was wonderful. He brought everything they needed and was very charming and personable. And the food was incredible. Definitely would recommend to friends and do again!


Thank you again for walking us through making a delicious meal. The experience was perfect.


Had a great evening, and a terrific meal, with Chef Greg!


Delicious meals, great teaching, and lots of fun conversation. Chef Greg is patient, kind, and most importantly a lot of fun while giving out instructions and tips on how to cook the meals. The time flew by and we had mouthwatering dishes that we will definitely make again. Would do this again!


This was such a fun class! The food was delicious and it was such a fun experience to make a restaurant worthy meal in our kitchen! Chef Greg has so many cool stories to tell about his cooking experiences all over the world. Would definitely take a class with Chef Greg again.


It was a wonderful evening. Chef Greg is a great teacher and he is very easy to talk with. The food was fabulous. And now we are hoping to try some of the recipes ourselves.


Amazing experience, the food was really good and we had a great evening together. Paella was out of this world! Chef Greg answered all our questions, was encouraging us during the cooking and we all greatly enjoyed it. Definitely recommend


Chef Greg is the best. Wonderful food and really knows how to make everyone feel a part of such a fun evening


Great experience. Would definitely repeat


Chef Greg was so much fun and the food was amazing! He was very respectful and left everything very clean. In case people are wondering, he came with all tools and ingredients but it helps to have a few pots, pans and utensils too. The food was top quality and so delicious!


We had an absolutely amazing time with Chef Greg. The paella, and Spanish tortilla were to die for! We have visited Spain before and knew the paella was an undertaking. Chef Greg made it a fun and easy to follow along. We cannot wait to try these on our own and add it to our dinner rotation. Greg was a pleasure to converse with, ask him questions (he's sure to impress)! We definitely recommend to take a class (or multiple), I know we can't wait to try the rest out! Thank you!


Chef Greg was fantastic! He was professional, a good conversationalist, and very knowledgeable - he even gave us tips on how to upgrade our own dinners. We're very satisfied and will be booking a cooking class with him for his famous Korean BBQ menu!


This was a phenomenal experience. Not only was the food delicious, Chef Greg made us feel a part of the experience and it was great chatting with him. 10/10 would do this again!


An awesome experience! We are 6 adults with international and foodie destination experience so our standards are fairly high. Chef Greg exceeded our standards and made it all happen. Spanish menu was outstanding and Chef Greg was an excellent addition to our evening -- definitely skilled at his trade and very personable. Will look for opportunities in the future to repeat this experience.


Chef Greg hit a home run at our house for everything that's important in a social evening with close friends. The meal was incredibly good. Chef Greg made sure we all felt comfortable participating as much as we wished while simultaneously chatting with our friends and him. He gave easy to follow guidance on meal preparation without it being overwhelming. He let us focus on connecting with friends while he straightened up. What more can you ask for?!!


We scheduled a cooking class to celebrate my daughter 23 yrs birthday. Cheff Greg cooks with fresh produce and his dishes were delicious!


Great food. Great presentation. Great personality!


Chef Greg made a delicious dinner for my family. He is charming and experienced and flexible. He even entertained my toddler grandson, who was fascinated by the prep. Definitely someone to contact for another meal.


Delicious and wonderful evening!! Chef Greg was right on time, entertained our questions about the recipes as we gawked at his kitchen skills, and had everything cleaned up before we were even finished with dessert! Would do again in a heartbeat, highly recommend.


Chef greg was awesome! Very knowledgeable, friendly and a great chef! 5 stars and would book him again!


Chef Greg was fantastic! The food was absolutely delicious and he was great at encouraging us to help. Strongly recommend!


Chef Greg served us an amazing meal. Such a cool experience. Thanks!


Chef Greg prepared a wonderful Spanish 4 course meal for our group. It was a lovely experience and perfect way to end our bachelorette weekend.


What an amazing experience! Chef Greg was a true professional. His meals were delicious and he helped us host a dinner party my friends and I won't forget. Highly recommend him for your next event and party.


Friendly, professional, and fun. Also the food was incredible. Thanks Chef Greg!


What an incredible experience! This was an anniversary celebration for my wife and I. We learned so much from Chef Greg, from prepping to plating and the reason behind each ingredient, and made it into a very interactive experience. Plus he was fun and a joy to talk to. It was like having a 5-star restaurant meal at home. We look forward to working with him in the future.


Really enjoyed having Chef Greg cook for our anniversary dinner. Great food, and great conversation! We highly recommend Chef Greg and his Spanish dishes. The star of the menu was the dessert for us :)


Natalie Samuel
14 May 2022
I had a great experience with Greg! He was very knowledgeable, charismatic, fun and the food was phenomenal! I will be using him in the future!


Chief Greg was amazing. Food was extremely flavorful, conversation was great with the chief, and he was a great teacher. 10 out of 10 experience.


Chef Greg was fantastic! I highly recommend his class. Great food + great conversation = a great time.


This was our second experience with Chef Greg and both have been terrific. Great food, enjoyable conversation and a memorable evening. Highly recommend!


Wonderful experience with Chef Greg for my husband's 40th birthday party. Within minutes of arrival, the whole house smelled amazing. He was willing to share tips, techniques, and allowed us to help with preparation. The food was delicious. He was personable and knowledgeable, and he fit in well with our large group. He cleaned up at the end while we ate the fantastic meal. Highly recommend Chef Greg.


Chef Greg was really nice and the dishes came out great. Definitely would cook with him again.


Chef Greg was excellent. Don't have enough good things to say about him or the meal. It can be daunting to invite someone into your home but Chef Greg was funny, had great stories, and prepared an amazing meal.


Chef Greg was responsive, on time, kind, and his food was delicious!


Chef Greg was excellent. Food was great and we loved chatting with him, learning about food and his experience. We'll be looking to book another event with him soon.


Chef Greg is fantastic. We enjoyed a wonderful evening with great food and conversation and picked up a few cooking/prep tips along the way! When Chef Greg hit heavy traffic coming out to our place near Dulles from DC on a Friday evening, he made sure to keep us posted that he would be a few minutes late (I think he may have made it right on schedule anyway) and then hit the ground running upon arrival. He was gracious with involving my wife and son, who were excited to take part in the cooking process (I was much more excited to watch and eat!), and did a great job of explaining each of the steps and techniques. Fun conversation throughout the evening and, of course, the food was wonderful. It was impressive how a lot of the same basic ingredients could be used in different ways to create very different tastes across the courses. I highly recommend Chef Greg and look forward to trying other courses by him in the future.


Had a great time, the food was delicious! Greg has a great kitchen presence and is fun to talk to. We learned a lot about cutting/prepping techniques as well as four delicious recipes. And we had enough for leftovers.


Chef Greg was awesome! He was so fun to chat with and so knowledgable, and accommodated our dietary preferences. The food was delicious and we learned some great cooking techniques. Highly recommend!!!


Thank you for cooking a delicious meal and entertaining us. Much fun!


We really enjoyed our Asian experience cooking class with Greg — the food was delicious, the process informative, and evening enjoyable!


This was a GREAT Christmas gift, and was such a good experience.


Chef Greg was great! He was fun, easy going, and really good at adapting to my small apartment kitchen. He brought all his own supplies and ingredients. I would recommend this experience to friends!


My husband and I had a great experience with Chef Greg! He was fun and interesting and we learned several new cooking tips.


Chef Greg was incredible! Made reservations for my boyfriend's birthday and it did not disappoint! Wasn't fully sure how it would go in these pandemic times but he was the utmost professional and extremely personable while directing us to tasks, walking thru the process, plating and serving the food which was delicious. Would definitely recommend!


Absolutely phenomenal evening with a most talented chef!


Excellent dining experience with Chef Greg! All of the spanish dishes were outstanding. We will definitely do again!


We had a great night with Chef Greg! He was very friendly and personable and let us jump right in with the cooking. The experience was a birthday gift for my significant other and he really enjoyed the evening. Food was delicious and we had loads of fun! Will definitely do this again for special occasions!


The Cozymeal experience with Chef Greg was fantastic! He is very friendly and knowledgeable. We picked up some very helpful cooking tips with him. It was a great night, and the food was absolutely delicious! Chef Greg made it an experience we won't forget. Highly recommend!!!


Chef Greg delivered an outstanding meal experience for my wife's birthday. This is the second time that we've had him, and he did not disappoint!


Wow….From start to finish my wife could only describe our night as "the best birthday gift you've ever given me." Chef Greg was awesome, personable and most importantly a fantastic cook. We enjoyed everything and loved that at the end our kitchen was cleaner than when he arrived and we didn't have to worry about an Uber home as we were already there. Really a fantastic night. Thanks Chef for making everything so fun and memorable. Will definitely be doing this again soon.


We had an excellent cooking experience with Chef Greg. We signed up for the "Vegetarian Favorites of Asia" course for a date night, and we absolutely loved it. Chef Greg encouraged us to participate, and we gladly took him up on it. This was one of the best experiences that I've been a part of, and I recommend it 100%.


Chef Greg was fantastic! We didn't know what to expect with someone coming into our kitchen and teaching us. However, he blew us all away! he is extremely knowledgeable and thinks fats on his feet. The food was AMAZING! I have cooked Paella before but never in my life would I taste food so good! Chef Greg brought all the ingredients and all his own tools. He served my girlfriend and I, and while we were chowing down chef Greg did all out dishes to boot! Highly recommend this experience to all!


I signed up for the "Southeast Asian Inspiration" as a birthday present for a friend. Such a great experience! quote "one of best presents she's ever gotten". Chef Greg let us be as involved as we wanted, brought all of the ingredients, and did such a great job leaving the kitchen cleaner than when we started! All of the food was delicious, especially the pho and the panna cotta!


We absolutely loved it! Chef Greg was amazing, professional, and the food was entirely delicious - in particular, something unique that would be extremely hard to find in restaurants (if at all). So, it was perfect and will look for his events again.


Couldn't recommend Chef Greg enough. He was so kind, knowledgeable, and at the end when he plated our dishes, we couldn't believe it was a home cooked dinner. Would definitely book again.


Wow! What a great experience with Chef Greg! Not only did we get to enjoy an unforgettable meal, we got to participate in preparing some of the dishes as well which was fun and interactive. Everything was so delicious, the pan tomate will be a new go to for us! The tortilla was light and fluffy! The paella was incredible and the pear dessert OMG! The flavors in there were spectacular. Hire Chef Greg for your next dinner party or private dinner, you will not be disappointed! Loved it, thanks Greg!


Chef Greg was the best! He arrived on time and gotcto work immediately. He was very professional and a joy to have in our kitchen. We will be hiring him again in the future and am referring to all our family and friends! Best 24th Wedding Anniversary Dinner ever!


Greg was an excellent chef and he made the private dinner a very interesting and pleasant experience.


The food and service was incredible, and we really appreciated his willingness to be flexible for us. Would definitely get him again and try another flavor or cuisine


We had Chef Greg to our home to prepare his Spanish menu for my husband's birthday. It was such a delightful evening! Highly recommended.


Thanks Chef Greg. It was a joy to chat while on the receiving end of a really fantastic Spanish meal. Looking forward to the leftovers!


Thanks Greg for a delicious and relaxing experience. It was a reminder of how lovely Spanish cuisine is.


Such a fabulous experience - HIGHLY recommend Greg and his delicious 4 course Asian meal. Great conversation, learned a good amount and the food was solid. He made turned our tiny DC kitchen into a decadent dining experience :)


Wonderful and delicious experience! Highly recommend for an entertaining evening with plenty of cooking advice and excellent food.


Paul Yarowsky
27 Jul 2020
This was a superlative meal!! Every course was incredible and Chef Greg was very personable. We are thinking of repeating the experience with our friends.


Chef Greg was AMAZING. I booked this as a surprise for my boyfriends birthday. This was such an awesome experience. His energy is amazing, he's funny, and the way he moves in the kitchen is phenomenal. All while talking you through what he's doing. He includes you through the process as much as you like. The whole experience was fun, the menu was DELICIOUS. I never had a pear taste so good. I am so glad that we booked Chef Greg. Thank you Chef!


Chef Greg provided a sensational experience! I surprised my boyfriend with the Cooking Class - Culinary Delights of Spain for his birthday and we couldn't have asked for a better birthday evening! The meal was out of this world and Chef Greg was so experienced and knowledgable without being pretentious! I wasn't sure how the rioja-poached pears would be but they were scrumptious and so light that I woke up dreaming about them! Cant wait to hire Chef Greg again and I have already recommended him to two friends since last night!


Greg is a wonderful chef filled with great stories and even better recipes. Thank you for an excellent evening!


Greg was great! Learned a lot from him and was super easy to talk to. Highly recommend!


Chef Greg cooked a four course Spanish feast that was amazing!! It was a pleasure to get to know Greg and chat with him about his experiences while he cooked and taught us some great techniques. The three hours flew by and we had so much fun.


Greg was a fantastic chef! Very professional but also fun to have in the kitchen. The Spanish was delicious and authentic. Highlight recommend!


Amazing experience, Greg came super prepared and helped us understand each part of the menu we cooked (along with some nice restaurant tricks). He was also a super cool person. Needless to say, we had an amazing time!


Chef Greg is the coolest! Had a great time hanging with him in the kitchen and learning from him. He's such an interesting storyteller which made for a great atmosphere while he demonstrated each dish. Also loved the cultural diversity of his dishes which were super tasty. I would definitely recommend an experience with him!
Meet your chef
Chef Greg
Verified chef
Food safety certified
---
An accomplished chef and world traveler, Chef Greg has much to offer in the culinary landscape. With over 20 years of experience, Chef Greg prides himself on his ability to craft creative and inventive fare that exceeds expectations, while providing a service that goes above and beyond. Chef Greg has opened restaurants in London, studied under top chefs, and prepared meals for royalty.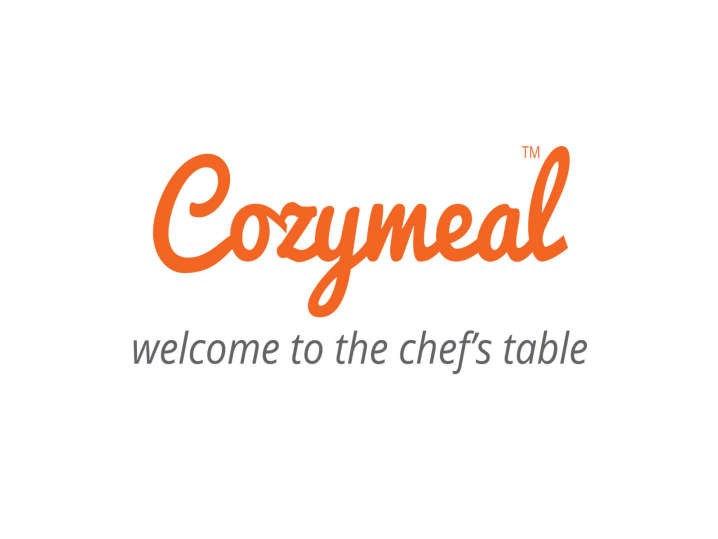 This website uses cookies to enhance user experience and to analyze performance and traffic on our website.
We also share information about your use of our site with our social media, advertising and analytics partners.
This website uses cookies to enhance user experience and to analyze performance and traffic on our website. We also share information about your use of our site with our social media, advertising and analytics partners.
Accept