Private Chef - Gourmet Seasonal Fare
Private Chef - Gourmet Seasonal Fare
57 reviews
57 reviews
COVID-19 protocols this chef will implement are:

Chef Wearing a Mask (Upon Request)
Enjoy fresh, seasonal fare with this elegant four-course menu curated by Chef Stephanie.
During this private chef experience, Chef Stephanie will prepare for you a gourmet four-course menu that celebrates the fresh ingredients and flavors of each season. Some of the dishes you can look forward to enjoying include prosciutto-wrapped asparagus, grilled sirloin topped with garlic-parsley compound butter and sided by glazed baby carrots and peas with pearl onions and spring herbs, and a dessert featuring pistachios and black currants.

Guests are welcome to provide wine and beer to accompany the menu, and may request pairing recommendations from the chef upon booking.
Wrapped Asparagus in Prosciutto
With Dijon mustard sauce
Spinach and Goat Cheese Salad
With toasted almonds, strawberries and raspberry vinaigrette
Grilled Top Sirloin and Garlic Parsley Compound Butter
With glazed baby carrots and peas a la Francaise
Pistachio Floating Island
With black currant sauce
Most dietary restrictions can be accommodated if noted prior to the event. Please mention this in the message field when you submit your booking request as adjustments cannot be made during the event.
Minimum Guests

2

Maximum Guests

18

Meal Courses

4

Event Duration

2 hours

Chef Arrival Time

1 hour prior to the selected serving time
---
What's included
The ingredients
The cooking
The service
The washing up
Reviews guests left for this experience


Chef Stephanie was a joy! She was prompt, personable, and incredibly thoughtful in all aspects of her cooking, plating, and conversation. It was a pleasure having her cook for us and we look forward to hiring her again! Such a lovely treat!
Reviews guests left for other experiences with Chef Stephanie


Debbie Carrizales
10 Sep 2023
Wonderful baking experience! Stephanie was awesome! Learned steps of baking French bread and feel knowledgeable enough now to try on my own! Highly recommend! Great time!


Taking a class with Chef Stefanie was thoroughly enjoyable and very informative. Her techniques that she shared with us will make my baking experiences much more enjoyable in the future. I would highly recommend her cooking class to anyone who is interested in learning to improve their cooking skills. Thank you, Stephanie, for a wonderful cooking experience.


Best cooking class we've had so far. :-D Really enjoyed the size of the class and Chef Stephanie was knowledgeable and welcoming.


I love how small and intimate the class was. It's like you get a 1 on 1 experience with the chef. I learned so much and can't wait to sign up again.


Very knowledgable, organized, and hospitable.


Lovely meal! Thank you!


Sophie Sheara
12 Mar 2023
great experience! i feel well prepared to make pate a choux


Took the Pâte à Choux Pastries class with Chef Stephanie. It was a wonderful experience, got to learn a lot of techniques. She explains everything very well, very professional and made the class enjoyable. Everything tasted awesome! We got to try and bring home what was baked. Looking forward to more classes in future with Cozymeal.


Loved the class! Chef Stephanie was very knowledgeable and friendly. We learned lots of macaroon secrets that I'll definitely be using in the future. She was also very flexible with our scheduling issue.


Chef Stephanie is very skilled as a chef and a teacher. She gave very clear and specific instructions and the food was amazing.


Chef Stephanie was amazing! I learned so much. My one issue was the course description. It said it was a hands on cooking class and while we were able to pipe the macarons onto the pan and pipe the fillings, we didn't actually create the batter or ganaches which was what I really wanted to do first hand.


Chef Stephanie was amazing! Cannot wait to take another class with her again!


Michael Kelly
15 Jan 2023
We truly enjoyed our session and Look forward to participating in the future


We absolutely loved the class and look forward to signing up for another one!


Highly recommend this class, so great learning how to make authentic French bread from a French Chef. Doesn't get any better than that.


What a very fun class, learned how to make some delicious Macaroons. Always fun taking class with Stephanie.


Very great instruction, extremely clean and polite. We learned a lot.


Chef Stephanie was great, very friendly, & a great teacher. We were looking forward how to make this, & she definitely made it easy. The atmosphere in her kitchen was cozy and welcoming.


Chef Stephanie, was incredible! Not only were these delicious, but she personalized our experience, gave us invaluable tips that only come from , and encouraged us. She is a wealth of knowledge, and I would love to take more classes from her. Thank you, Chef Stephanie!


This was a wondeful experience! Highly recommend it!


Took the Macaroon class as a family outing with our 9 year old daughter. Chef Stephanie made this difficult dessert as easy as possible. She answered all of our questions and was able to show us techniques on getting the proper textures and consistency to prevent certain issues macaroons present. It was very enjoyable, will use her again, and would highly recommend Chef Stephanie for all ages and little aspiring chefs.


Great time, great chef! Learned a lot, can't wait to try the macaron recipe at home!


This class was simply excellent and is great for people of all ages. Chef Stephanie is fun, professional and great teacher. I highly recommend this class for everyone.


Chef Stephanie is a true professional and very personable. We enjoyed her class!


Chef Stephanie was a good instructor. Her kitchen was very clean and sanitized, indicating that she cares about the health and safety of her students. She was organized and timely. Learned new techniques with pastry bag.


Stepahnie was an amazing host and teacher. Loved the macaroon class and was a perfect out to spend with my mother and niece!


This class made eclairs and cream puffs so easy to make. She taught us a lot of fo tips and tricks on how to make the perfect desserts in under two hours. She always has some prepared ahead of time for us to try and she is the best at making the experience hands-on and fun.


Her steps to making bread were the easiest ones that I have seen. If you want to learn how to make bread efficiently check out her class. I have tried my recipes and she made them easy to recreate at home. They taste so amazing and I continue to crave this recipe.


Ashley Carpenter
30 Apr 2022
Her class was awesome. She was very nice and informative about baking macarons. I would recommend her class!


My 9-yr-old granddaughter and I thoroughly enjoyed making Parisian macarons! It was fun, educational, and the results were delicious! Chef Stephanie was delightful, and full of helpful hints to make it easy to make her recipes at home.


Chef Stephanie was wonderful she gave us secrets you would never find in a cook book. This was a super enjoyable experience. We are looking forward to our next class with Stephanie.


Great experience. Highly recommended


Chef Stephanie was relaxed and knowledgeable about baking. It was a fun class and the results were delicious!


I thought it was a wonderful experience. My wife and I thoroughly enjoyed our time under the instruction of Chef Stephanie. It is an honor and a privilege to receive such tutoring from a chef of her caliber. Recommend to anyone who would like to learn some simple dishes from a very talented Chef.


Our class with Chef Stephanie was outstanding! Very knowledgeable, friendly and inviting. She gave us some tips that you won't know or find unless you learn directly from someone with her vast experience. Oh and our macarons were beautiful and delicious as well! We can't wait to try to make them ourselves.


Great experience and very well organised from Chef Stephanie whom is not only a experienced chef but also a teacher !


Great event. We had a group of all ages and everyone had a chance for some hands on and delicious treats to go home with! Chef Stephanie was very personable and professional. ?


Chef Stephanie was an excellent hostess and she was well prepared as you would expect from a consummate professional. She did a fantastic job explaining the steps of her preparation and cooking process while showing us how to make the cookies and ganache. We even had the opportunity to participate in parts of the preparation and sample the finished product. I would definitely recommend her class to anyone interested in a cooking or pastry class. Thank you again Stephanie!


We've learned so much from Chef Stephanie and the class was well organized. Any questions we had were answered and the hands-on practice plenty. Left class with delicious treats and recipe in hand, we can't wait to share our future knowledge with family and friends!!!


Great class, hands on experience is a must! Chef Stephanie makes it very welcoming and easy to learn bread making. Would highly recommend for this or any other class!


Truly wonderful experience. Kind, helpful and professional. We enjoyed ourselves throughly at the pastry class and highly recommend to all.


Chef Stephanie made this as much fun as it was a great learning experience. My family and I have wanted to learn how to make these pastries for a long time and Chef Stephanie could not have made it more enjoyable. Kudos to the Chef.We are thinking of taking the macaroon class with her.


Chef Stephanie was the perfect teacher for French macarons, something my boyfriend had been wanting to make himself for years. Her patient, show-then-practice technique made the experience fun and took the intimidation factor out of it. Her personality was incredibly charming and comforting. She provided thorough recipes, tons of important tips and tricks, and a delicious product. Her life experiences and love and dedication to her craft make her an excellent teacher and chef whom we'll be back to see for other great classes. We can't recommend her more!


5 stars to Chef Stephanie on "Pate a Choux Pasteries" class. Chef Stephanie provides great instructions, tips & fun facts. Hands on experience; intimate setting. 2nd class hubby & I attended! Can't wait for the next class!!!


Chef Stephanie is a wonderful teacher. We appreciated the tips that she shared with us to make pastries easier. This was a great class that my 2 daughters, husband and I enjoyed thoroughly. We highly recommend her!!


The class was great...step by step instructions were very clear..and all the question we're answered


Great experience! Chef Stephanie provided simple but effective recipes for success. Personable and fun!


I am writing this as I'm enjoying the delights of this evening's class. The French Bread Class was our second with Chef Stephanie, and we enjoyed it just as much as the first. She is a marvelous instructor and gives pro tips that create a-ha moments every time! The take-always are always delicious! We can't wait to book another and take our friends.


Had a great time today. Chef Stephanie is a great teacher and very knowledgeable. Went straight home and made a batch of pate choux. Turned out pretty good!


Chef Stephanie was Great! The pastry class "Pate a Choux" was perfect. We had so much fun, and learned a lot. We will definitely take other classes she offers.


It was a good learning experience. This is my first class in the art of French pastry making. The instructor made it a good one. Hoping to learn more and continue practicing. Thanks


Chef Stephanie has a lot of experience and lots of helpful tips. I thoroughly enjoyed the class and want to take everything she offers! She was really organized and provided nice personal touches. I would recommend this class to anyone.


Chef Stephanie is so knowledgeable and a great hostess and teacher. She made everything seem easy and recipes turned out delicious! Can't wait to take another class with her!


Stephanie was great and we really enjoyed the bread making class. She was very knowledgeable and made the class fun and interesting.


Chef Stephanie was lovely. We enjoyed learning how to make various styles of French bread. We would highly recommend her and we will be signing up for more cooking classes in the future.


This was an excellent class! Chef Stephanie showed us how to create a great stir fried tamarind chicken dish and the cucumber salad that went with it was delicious. I have been interested in learning more about lemongrass and how to use it and Chef Stephanie provided us with some great tips. After taking this class I can't wait to take another!
starting at
$ 89 Per person
All inclusive: 4-course meal, ingredients, cooking, service & clean up.
---
This private chef experience does not have any dates.
Can be used for any experience or cookware
Meet your chef
---
After extensive culinary training in France, Chef Stephanie found her niche as a chef instructor for eight years at the Art Institute. Her cooking classes promise to be both fun and exciting as well as a memorable learning experience. She teaches the fundamentals, like kitchen tools and culinary techniques, while also fostering confidence to be creative in the kitchen with ingredients and flavors that are both traditional and exotic.
Chef Stephanie will travel to guests within Houston for this experience.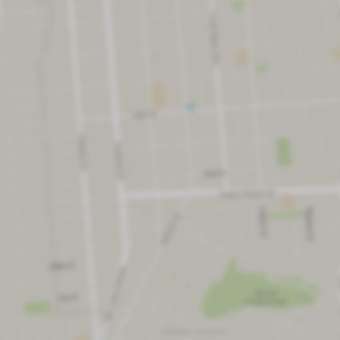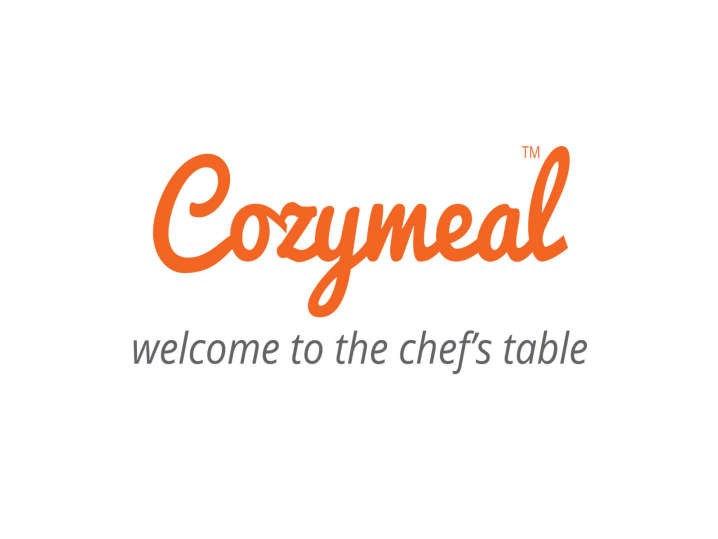 This website uses cookies to enhance user experience and to analyze performance and traffic on our website.
We also share information about your use of our site with our social media, advertising and analytics partners.
This website uses cookies to enhance user experience and to analyze performance and traffic on our website. We also share information about your use of our site with our social media, advertising and analytics partners.
Accept