Private Chef - Explore Japanese Curry
Private Chef - Explore Japanese Curry
142 reviews
142 reviews
This class does not have dates listed right now. Find similar experiences below:
COVID-19 protocols this chef will implement are:

Chef Wearing a Mask
Savor sweet and spicy Japanese curry as you enjoy dinner prepared by Chef Shinya.
This private chef experience will feature the exotic spices of Japanese curry. Begin dining on crispy shrimp toast with Asian pesto followed by a bright field green and seaweed salad drizzled with Asian vinaigrette. Then, enjoy an entrée of Tokyo-style grass-fed beef curry served with turmeric rice and condiments. End the meal on a sweet note with fresh ginger panna cotta.
Shrimp Toast With Asian Pesto Sauce
With cilantro, Italian parsley, green onion and sesame oil
Seasonal Field Green and Local Seaweed Salad
With soy sauce, rice vinegar and vegetable oil
Tokyo Style Grass Fed Beef Curry
With onion, garlic, curry spices, rice and turmeric
Fresh Ginger Panna Cotta
With sweet red bean mocha and kokuto syrup
Most dietary restrictions can be accommodated. Please mention this in the message field when you submit your booking request.
Minimum Guests

2

Maximum Guests

10

Meal Courses

4

Event Duration

2.5 hours

Chef Arrival Time

30 minutes prior to the selected serving time
---
What's included
The ingredients
The cooking
The service
The washing up
Cozymeal guest reviews for other experiences with Chef Shinya


The cooking class with Chef Shinya was excellent! His explanations were very thorough and easy to follow. The food was delicious, and the cultural background he gave on udon and its many varieties was great. After Shinya's cooking class I feel like I can add homemade udon into my regular rotation of dinner recipes. It was a really fun night, and I would highly recommend his classes!


Great class! This was my first time taking a cooking class and it did not disappoint. I learned a lot and the end result was the best Ramen I've ever had! Thank you Chef Shinya.


The food, instruction and attendees were great. The chief spoke for more than an hour about himself. We did not start eating until more than 3 hours after the start. Started at 6:00 and did not start eating until after 9 pm.


Delicious!


We really enjoyed our evening with Chef Shinya. He was friendly, extremely knowledgeable and the food was excellent.


This was a great experience! So glad we did it!


Great evening of learning.


Chef Shinya was a great host and teacher. Food was fantastic and experience was fun.


Chef Shinya was a fantastic teacher. He not only shows you the how to's, he also explains the science behind the components. He shares the health benefits of the ingredients and some of the history. It was an overall great experience. It was fun and the food was delicious. Thank you for a great evening.


Great class, the food was delicious!


Wonderful experience! Fun, educational, and delicious!!


A top notch experience with a very thorough teacher. Chef Shinya covered every single ingredient of the ramen and the finished product was amazing.


Chef Shinya was wonderful! A jack of all trades, gave really great cooking tips and his recipes for this class were delicious!!


An absolutely incredible class, learned so much about making ramen that I'm now totally confident in making it at home, as well as utilizing many of the ingredients involved in the process in making a bunch of other dishes. Chef Shinya is a deeply skilled and knowledgeable teacher, and it was a pleasure to learn from him.


Chef Shinya was great, very nice and informative. We enjoyed our class and would recommend him


What a wonderful, educational and enjoyable experience. We enjoyed every moment. Chef Shinya is warm and generous with his time and information. And we had an excellent meal! We hope to duplicate this as much as possible. I certainly recommend him.


Great experience!


Chef Shinya is such an amazing and fun chef. You can really tell he has numerous years of experience with all the stuff you learn from his class. Tips and tricks that you probably can't get just by online research. I can't recommend him highly enough. You definitely must book a class with him, you won't regret it!


Great class! Learned a lot of knowledge information.


Great experience. Learned a lot and enjoyed ourselves


It was a wonderful experience. Chef Shinya is very knowledgeable and explains everything so patiently. Would love to take his other classes.


Chef Shinya was really great. He mentioned some interesting facts about the origins of Sushi. Important culinary tips on making sushi. It was fun evening and me and my partner enjoyed it.


Our Cozymeal experience with Chef Shinya was an amazing one. Chef Shinya's knowledge and experience is impressive. We learned about much more than the preparation of ramen. Our final dish was beautiful and most importantly delicious. Thank you Chef Shinya.


Chef Shinya is great! This is my third time taking his cooking lessons. He always prepares all the materials meticulously, I had plenty hands on experience. The food is delicious, and I have always learned cooking tricks from him. I highly recommended his classes.


What an amazing experience!! My husband I were blown away by Chef Shinya's knowledge, experience and generosity in sharing his skills and secrets. The evening was impeccably designed with a wonderful mix of history, instruction and conversation. The end result - the Tokyo style Ramen was superb! We would highly recommend this class.


Very very informative. Chef Shinya is a wealth of knowledge. Highly recommend.


My partner and I had an incredible experience with Chef Shinya, and one we will never forget. He was incredibly thorough in explaining both the technique and history of the types of sushi we were making. It was so fun and really delicious!


We had an amazing experience


Chef Shinya is a master of his craft. The atmosphere was electrifying! We learned cooking skills for not only making Tokyo Style Ramen, but many other kitchen secrets for success! An absolutely amazing host, talented chef and grateful teacher. One of a kind experience.


https://www.facebook.com/100002490212940/posts/4773792729380354/?d=n


Incredibly knowledgeable and personable. Would highly recommend to everyone.


Learned a lot and had a great time! Food was delicious!


5 stars all the way! Chef Shinya is a brilliant and widely experienced chef who graciously welcomes you into his beautiful and comfortable home to share his wisdom, expertise and passion for cooking. I hope to take another class with him again in the future. The food was delicious and he is clearly, very clearly and expert in the field. Highly recommend!


Amazing experience! We will be coming back to Chef Shinya, he is amazing.


Amazing chef! Highly recommend taking his classes. Chef Shinya is knowledgable in Japanese traditions for sushi. He teaches you to make 3-4 different types of sushi rolls and provides a recipe list for miso and sushi rice for you to take home! You will be full after this session! We almost finished and had to take something home with us. Had a wonderful time!


Thank you!


This experience was great! Chef Shinya created a warm, welcoming environment and shared lots of culinary expertise. We definitely left as better home chefs ourself. We would emphatically recommend this experience to anyone!


Fun, informative, and intimate. I love Ramen, but Chef Shinya increased my knowledge of and love for ramen by an order of magnitude. Thank you for the great experience, I'll certainly be signing up for more!


Chef Shinya was very informative and charming. The atmosphere during the cooking class was great. The food was absolutely amazing. The other couple that joined us were really great people also. It was a wonderful experience. We plan to do this again some time.


The best Ramen I ever had. Me and my girlfriend had a wonderful time with Chef Shinya. Knowledgeable, kind and patient, you will be surprised of both the food and Chef. So glad we found the class.


Chef Shinya was very knowledgeable, kind, and showed great hospitality. My girlfriend and I had a wonderful time with Chef Shinya and learned so much. We definitely recommend him for any of his classes!


Thank you so much Chef Shinya for an incredible evening for both Taryn and myself! Great experience, great meal, and can't wait for your pop up! Jeff and Taryn


This was a great class, we learned so much, more than just how to roll/make gyoza. I highly recommend it! Very professional, friendly, clean and personal. I cannot wait to take more classes from Chef Shinya!


It was really fun! He made it simple, fun, and overall a great experience! We definitely would love to book him again! Also try to do the dumplings at home! They were amazing!!


My husband and I had an absolutely wonderful evening cooking with Chef Shinya. He is extremely knowledgeable about Japanese cooking and cuisine and went above and beyond to give us the best experience. While he said that his sushi and ramen classes are the most popular, we would highly recommend doing one of his noodle making classes - alongside the Udon noodles and dipping broth, we also made quite a few sides and Chef Shinya topped it off by serving us a Japanese-style dessert as well. 100% recommend this experience over going out to a fancy dinner any day.


My girlfriend and I had a wonderful time with Chef Shinya. He is very knowledgeable and the food was tremendous.


Chef Shinya is amazing. This was the first Cozymeal experience and he made it a great experience. He is very passionate about ramen, cooking, and also teaching. 100% recommend! Thank you, Chef.


Chef Shinya is fantastic! He went above and beyond for our experience and we appreciated every detail. Our class was so fun and we learned so much. The ramen was outstanding. I would recommend his class to anyone looking for a fun and educational food experience.


We had a great experience with Chef Shinya! He was very polite and knowledgeable and cooked up some great food!


I had a wonderful time cooking with Chef Shinya! It was a blast to learn about traditional Tokyo-style ramen, as well as Chef's tips and tricks not only for this dish, but for cooking in general. I can tell that Chef Shinya is proud of his craft and excited to share Japanese cuisine with others. I'll definitely keep an eye out for more of his classes in the future!


Wonderful experience! We learned so much and the sushi was delicious


Chef Shinya was truly amazing! He went above and beyond both of our expectations. He was well-prepared and very knowledgable. I chose the ramen class as a surprise for my husband on our honeymoon, and we both enjoyed the class and learned so much. Chef Shinya has an impressive amount of experience, was a great teacher, and made us feel comfortable! I told him in advance that the cooking class was for our honeymoon, and he thoughtfully gave us a handmade card and a gift. Also, Chef Shinya and I both share a love for coffee; he told us about his brewing machine that he was developing, and he gave us a free prototype. Chef Shinya is incredibly generous, thoughtful, and knowledgeable -- we really appreciated every detail! If we did a cooking class again in the Seattle area, my husband and I would certainly return to Chef Shinya!


What a wonderful experience we had! Chef Shinya was so personable, patient, and kind. Thank you so much for inviting us into your home and teaching us these techniques! Will definitely attend again.


It was an excellent experience - thank you Chef Shinya for your hospitality and for going the extra mile to prepare the dessert for my fiancé's birthday.


Very knowledgeable.


Chef Shinya was very knowledgeable and welcoming! We loved learning how to make ramen and in the end, it was delicious!! This was our first cooking class with Cozymeal and we will definitely do more.


Chef Shinya was great! He was a wealth of knowledge in all things ramen and was ready to answer any of our questions. Not to mention our ramen bowls were delicious. Highly recommended!


Chef Shinya hosted an amazing experience! He was so knowledgeable about ramen - both the history of it and how to make the best bowl of it! This was a highlight of our Seattle experience!


We loved the experience, and Chef Shinya! The food was delicious, was beautifully presented, and we enjoyed hearing cooking and restaurant tips/stories from the chef.


He had thoughtful, detailed answers to all of our questions, even things that may have seemed trivial like details on the cookware and which brands to use for the ingredients. And the end product was fantastic! We will definitely be looking into taking additional classes with him.


Even before we started our in-person ramen experience, Chef Shinya was very timely and helpful in providing information upon request. We wanted to make the most out of the 3-hr session and was able to prepare by watching a few short, but notable documentaries on the history of ramen. On the day of the cooking class, we showed up at Chef Shinya's home and everything was nicely prepared in advance (e.g. having both fresh chasu / pork to prepare in person but also some ready made for consumption due to the time it takes to marinate appropriately). Me and my SO were the only two guests, and he explained each step of the process very clearly, from making Ajitsuke Tamago to all the ins and outs of using the optimal ramen noodle and creating the soup base (we had Tokyo style ramen), I came away from the session with a much deeper perspective about the art of ramen. I will never see another bowl of ramen in the same light! When we were able to finally enjoy the ramen towards the end of the session, Chef Shinya set up a nice ambience for me and my SO and gave us additional Chasu pork to enjoy. Would highly recommend this session to anyone looking to better understand ramen!


Zangetsubleach369
20 Jun 2020
This was my wife and I's first cooking class. It was easy to follow along and Chef Shinya was an excellent teacher. He made learning fun and memorable. I would highly recommend this experience to anyone.


Chef Shinya was extremely knowledgable and hospitable, and we all had a great time making the most delicious udon noodles. Kneading the noodle dough the traditional way (with feet!) was an unexpected highlight. The fried tofu (a vegetarian substitution) was incredible with a chunky sesame seed sauce that I can't wait to replicate. Overall, this was a wonderful cooking and learning experience.


Chef Shinya's sushi class is a wonderful experience that my husband and I enjoyed very much. Would recommend this class to anyone interested in learning how to make sushi at home. Chef Shinya is a great teacher and wonderful host.


We loved our experience cooking sushi with Chef Shinya! 10/10 recommend. Informative, fun, and delicious!! Great for a small group event or date night.


We had a great experience with Chef Shinya class. He's passionate about cuisine and it shows! I liked the layout of the class, where we first learned about the background around ramen, and then going into the cooking and tasting process. Some ingredients take way more than the time of the class to be ready as they have to marinate, but we still prepared them for the next class, which is great. The ramen was delicious! A great experience I highly recommend!


So friendly and we learned a ton!


We loved this class and will definitely come back for more classes! Shinya was very knowledgeable. We learned a lot of little tricks and made yummy ramen.


We had so much fun with Chef Shinya - we got to learn about not only how to cook ramen (which was delicious) but also the history of ramen and the importance of the ingredients. Chef Shinya is full of interesting stories from his career that made the experience very engaging, plus he is just a very positive and kind person that makes you feel at ease while in his kitchen. Would recommend his ramen course to anyone and look forward to scheduling one of his other courses soon!


Amazing! My fiance and I did the Keto Korean cuisine and it was absolutely delicious! Also, Chef Shinya was a ton of fun to work with. We'll definitely be recommending him to our friends.


We learned so much! Had a really great time, and we were able to make sushi for our family for thanksgiving with excellent results! Very happy with the class and with Chef Shinya. A wonderful experience from start to finish!


This was such a fun class! Chef Shinya is so knowledgeable and told us interesting stories about the history of ramen. He explained the process of making it thoroughly and was so patient with our questions. The ramen itself was absolutely delicious, we can't wait to try making it at home!


Amazing experience and Chef Shinya is so kind and a great teacher.


We had a great time! The experienced cooks learned some new tricks, and the new cooks got involved as well!


Really enjoyed it. Thanks so much for the great date night!


Chef Shinya was very hospitable, knowledgeable and just a lot of fun! We had a great time learning about Japanese cooking, and other topics as well. The cooking space is perfect, and the food was fantastic! Easy to follow recipes and technique. It was also great meeting with the other couples :)


Was a wonderful class. Very educational! The food was delicious and I'm sure we'll have fun making it at home together in the future. Chef Sinaya is so knowledgeable about a variety of different things and incredibly kind. I could spend an entire day in his kitchen! My only preference would have been more hands on throughout the entire class while we are learning than all towards the end. Our class was also very hungry towards the end of the class. But boy did we enjoy the meal we sat down to!


Best chef ever! Chef shinya was very informative yet entertaining! I had soooo much fun learning the ways of sushi. I'm definitely coming back to him! Food was DELICIOUS!! Like seriously.


This was an awesome and fun experience! I learned a lot about the food, history, and cooking in the kitchen. Can't wait for the next class!


Absolutely awesome! Highly recommend!


A lovely evening and Chef Shinya created a version for my pescatarian mom which she's dubbed "the best ramen I've ever had!"


We loved the Tokyo Style Ramen course with Chef Shinya! We learned how to prepare the dish and about the culture, then enjoyed an excellent meal. Chef Shinya has created a very fun and engaging class. We can't wait to take another one.


The evening with Chef Shinya was delightful! We learned so much including how heat affects food absorption of flavors and how to properly dry your ramen noodles! He was great at explaining details and even gave us trivia questions throughout the evening. We will definitely book a future cooking class with Chef Shinya :)


Chef Shinya was a fabulous instructor and we highly recommend this class! Such a great date adventure for my husband and me too! The food was delicious and we can't wait to replicate the recipes at home for our friends and family.


had a great experience and learned a lot !


Awesome time! Very knowledgeable, informative and made it very easy. Highly recommend.


One of the best cooking experiences ive ever had. Chef Shinya was extremely well versed in Sushi history, techniques, and ingredients. Everyone in our group learned a lot and of course really enjoyed making and eating the sushi. Would highly recommend!


Chef Shinya was awesome and so knowledgable about his craft. My girlfriend and I had an amazing time learning how to make Tokyo style ramen. Would definitely attend his other classes.


Chef Shinya was very knowledgeable about the history of ramen, and provided excellent insight with the ingredients used in today's class.


Thank you for the fun evening, food was great and we learned a lot about sushi tonight! Will definitely be signing up for another class


Chef Shinya is welcoming, accompdating, and fun! His class is incredibly interesting, yet easy to follow. I walked away feeling more than ready to make sushi on my own. My girlfriend, who already knows how to make sushi, found the class to be essential in helping her hone the cradt as well. All of his ingredients are either freshly bought or homemade too! I recommend Chef Shinya to anyone of any skill level looking for a fun, educational night with lots of quality sushi!


Chef was great. Neat evening with fabulous food, pleasant conversation, clear instructions and informative tidbits of history and lore. Very nicely presented!


Thoughtfully prepared, well executed! Great fun, looking forward to taking other classes from Shinya.


Absolutely phenomenal! We learned so much and the ramen was fantastic! Thank you so much!


I really enjoyed learning about ramen. Chef Shinya is extremely knowledgeable and clearly passionate about cooking and teaching. It was a wonderful experience.


For my first time taking any hands on cooking class i was blown away by this experience. Chef was so knowledgeable and helpful at every step. I look forward to taking all of the classes he offers eventually.


Simply a great experience. Chef Shinya balances very well giving you a interesting knowledgeable view of different culinary and cultural facts and perspectives. This was well balanced with being light-hearted and entertaining. Not only was the food delicious but it was easy to follow along with the chefs instructions. If your looking for relaxing but high quality experience i would highly recommend Chef Shinya.


Chef Shinya is a great instructor and a lot of fun. We had a great time at the sushi class and learned so much while enjoying ourselves immensely. Would definitely highly recommend this class, great for groups or a date night.


Chef Shinya was so nice and knowledgeable ! Thank you for a great evening :) we had so much fun! And the ramen was delicious!


We took the class as a family with our two 10 year old daughters who love sushi and wanted to learn more. They ate a TON of food and really enjoyed being a part of the process. He adapted the menu for them and was SO patient with fidgety kiddos. We now feel comfortable making our own rolls of multiple kinds in our own home. Thank you, Chef!!!


Awesome evening, fantastic ramen! Definitely worth it ?


Very detailed and delicious!


Great Time! Thank you!


Chef Shinya was an outstanding experience! In addition to learning to cook such delicious and healthy Tokyo-style ramen, he took us on the full journey of the history and the science behind finger-licking good ramen. It was also so much fun to learn alongside another couple. Amazing, very unique experience. Highly recommend!


Chef Shinya is very knowlagable in the art of making sushi and a natural teacher. I would recommend his class. I learned quite a few things and my tummy was happy by the end.


The experience with Chef Shinya was fantastic. He has a very nice home, and a very well appointed kitchen. His knowledge and experience with sushi spans decades in Japan and the United States. He has a great attention to detail, and a lot patience, which is needed for new sushi "makers". We will certainly attend more of his classes. Great experience and we would recommend him to others.


Amazing class! So informative and fun. And the final Ramen was absolutely delicious!


We took the Tokyo style ramen class with Chef Shinya. It was such a fun class and we got to learn lots of great cooking tips from him. The ramen turned out phenomenal. We also learned some interesting and fun facts about Japan, along with some ramen history. Overall, it was a great learning experience. We would highly recommend this to everyone.


Chef Shinya is great! This was a new type of meal preparation for us (sushi). Chef Shinya is very knowledgeable and teaches in a way that is both fun and informative. We look forward to taking additional classes with Chef Shinya would highly recommend him to anyone considering his classes.


Thank you so much Chef Shinya!!! We had such a fun time.


Chef Shinya's class was great!! I would definitely recommend this cooking class!


We took the Tokyo Ramen class. We were a party of 9 and from the beginning, Chef Shinya made us feel welcome. The experience was fantastic and Chef Shinya was kind, thorough and funny. The ramen was fantastic and the recipe easy to follow. Highly recommended and a big thanks to Chef Shinya for the class and making us feel welcomed.


What an awesome experience! Chef is extremely knowledgeable and personable. Would highly recommend this class!


Excellent, professional and fun!


Great experience learning to make sushi rolls with Chef Shinya. Not only it was fun and delicious to make and eat the rolls, Chef Shinya shared so much knowledge about the secrets of what makes for great sushi chefs, which authentic sushi restaurants to try, and general information about Japanese feed and culture. We highly recommend him.


My boyfriend and I did this as a holiday date night and we had such a good time. Chef Shinya knows so much about Japanese cuisine and every single component that goes into making ramen. He really tailors the class to be applicable for your every day life. He was also super friendly and engaging. We had a great time and will definitely book again for other classes that he teaches. I'll also definitely be making the ramen recipe again.


Chef Shinya was amazing. We enjoyed our time very much and will be back! Our experience was educational and hands-on. He is very knowledgeable about the cuisine and we enjoyed learning new techniques from him. Chef Shinya showed us all the tips & tricks in making authentic Tokyo Ramen.


Great class!


Our sushi-making class with Chef Shinya was a perfect blend of theory and hands-on practice. Chef made us feel welcome in his home, and by the end of the evening I felt confident about the basics of making a variety of sushi rolls. I was there with my 13-year-old sushi-loving son and he had a fantastic experience as well. Highly recommended!


Chef Shinya was absolutely fantastic. He is incredibly knowledgeable, personable, and overall just a great person. We learned a great deal about Tokyo Ramen, including its history, the food science, and cooking style. I would highly recommend this experience to anyone interested in learning a very unique cooking style from a very intelligent chef!


Chef Shinya is very experienced and knowledgeable! We learned about the history of ramen, what makes Tokyo style different from other regions, other random fun ramen facts, and also ate a delicious meal!


What. Fun awesome experience!


I had a wonderful experience at the sushi-making class. Chef Shinya is knowledgeable and patient. Very fun and worthwhile!


Chef Shinya was amazing! He was hilarious and gave us some great pointers. Of course, the food was delicious. We would definitely take this class again and recommend it to anyone!


Wow! What an amazing experience! I learned so many new techniques, not only for sushi making, but kitchen techniques that I never expected! This was such a fun, and of course, tasty, experience! Can't wait to do another course with Chef Shinya!


We had such an incredible time with Chef Shinya. He is so knowledgeable and kind, it was a wonderful experience! I can't say enough great things about him, I highly recommend him to anyone who wants to have some great food and a great night.


Organized, knowledgeable, inclusive, friendly and fun! We came away with exactly what we had hoped for - recipes/skills to make sushi rice, sushi rolls and hand rolls, facts about fish and our oceans, safe handling of raw foods and the chance to experience our collaborative efforts. Chef Shinya's class was hands-on but yet, respected each participant's level of comfort. This no pressure approach would be a reason that I take another class from him.


Our ramen experience was really great. The chef was warm and inviting and taught us so many professional tips and tricks. He also taught us about Japanese culture and the history of the dish and the ingredients we used. Chef Shinya is very focused on using sustainable and organic ingredients and was a delight to work with. The ramen was really amazing and we even made some side dishes with the leftovers. We had a ton of food and even had quite a bit of broth etc to go home with. Enough to make another bowl or 2! I had a great time and would highly recommend it!


I thoroughly enjoyed my class with Chef Shinya. He brings extensive knowledge, skill and interesting stories into the lesson on Japanese cooking techniques. Our meal was so delicious and satisfying, both in taste and presentation.


Chef Shinya was a gracious host and excellent teacher. Ingredients were top quality and the taste was perfection. We enjoyed learning all the extra tips and tricks and stories behind every step and we left with happy stomachs and hearts. Highly recommend! A+ Looking forward to taking another class in the near future.


Chef Shinya is awesome! He is a natural teacher and shares so many great insights. Portions were generous, and he was very inclusive and encouraging with my 13 year old. Thanks, Chef Shinya and Cozy Meal!


Chef Shinya made this an awesome experience for us! We had an incredibly educational and fun time at his ramen class. In every step we learned something new and chef Shinya was so professional and accommodating. Looking forward to another class in the future!


Chef Shinya can teach in detail about every dish. For example, he can teach you not only how to cook pork cutlet but where to purchase good quality pork for the cutlet.
Guest reviews for Chef Shinya


Every time I have had a meal created by Shinya Asami - it has been an amazing experience.  From the unique dishes he conjured up and served at Bombore - the restaurant he ran with his wife - to private dining at their home.  Every meal was a new culinary experience that was truly unforgettable. He is an outstanding chef who never ceases to amaze and delight.


I feel fortunate that I have had multiple opportunities to taste Shinya's cooking throughout the years, the most recent event for a carefully crafted Japanese-PNW pop-up dinner in Feb 2018. As expected, his dishes were outstanding and elegantly combined multilayered flavors, artistry, nourishment, freshness and authenticity. Shinya certainly has a bounty to share from his expertise, and any food lover or student will benefit from learning his craft.


Chef Shinya's class is such a privileged experience which offers some professional cooking techniques that are not normally taught in a typical cooking classes. It is so valuable to learn that a simple technique makes such a big difference! His expertise in wide range of different ethnic cuisines also adds tremendous enjoyments to the class.


Shinya demonstrates exceptional skill and knowledge in delivering best-in-class meals and dining experiences that are sure to wow and amaze. He has mastered various cuisines and techniques while mixing in his own 'touch of flare' offering a new unique twist on traditional dishes and recipes. Shinya's attention to detail is highlighted through the artistry, presentation and taste of his meals. Highly recommend and it is always a delight to enjoy his cooking!


I love food, specifically I love Shinya's food. When Shinya cooks I eat things that I can't even pronounce and enjoy every bite! His cooking is special, from the unique flavors, fresh farm to table ingredients and impeccable presentation you should not miss an opportunity to pull up a seat at his table.


Shinya is an experimental chef with a great imagination.  Preparing his own aged beef dinner or a simple salad with his own home grown leafy greens, he knows how to prepare all types of dishes.  Most important is understanding why he created the dish he served.  You will want to know how he created such flavor in a simple dish.


Eating is a necessity but Chef Shinya's cooking is an art.  His food is beautifully presented and delicately seasoned.   Not to be missed are his specialty dishes such as "pickled fresh wasabi"  and aged fruits and vegetables that give a unique umami flavor.


My dining experience at Chef Shinya's pop-up restaurant held at chef's own residence was relaxing and truly enjoyable one. The menu was uniquely original, and each dish was beautifully prepared with uncompromising attention to details which reflected chef's dedication to culinary arts and his eagerness to satisfy demanding palate of every diner.


It is always such a wonderful experience to see and taste the 'creations' of Chef Shinya Asami's culinary skills.  The inclusion of organic, and homegrown hydroponic vegetables is so refreshing and delicious!  His flavorings and combination of unique and tasty ingredients always adds to the finished product/creation and so enjoyable.  Not only are his 'creations' tasty, but his presentation of the foods created in his kitchen is very unique and outstanding.  What one sees, smells and tastes of connoisseur Chef Asami is an experience in itself, to eat and enjoy!
Meet your chef
---
Hailing from Japan, Chef Shinya focuses on crafting outstanding cuisine centering on traditional and authentic Japanese recipes, but mixed with a passion for using fresh, local ingredients. This method, along with his extensive experience as a culinary instructor, chef trainer and former restaurant owner who has earned three stars from Seattle Times, proves Chef Shinya's classes will be extraordinary.
Chef Shinya will travel to guests within Seattle for this experience.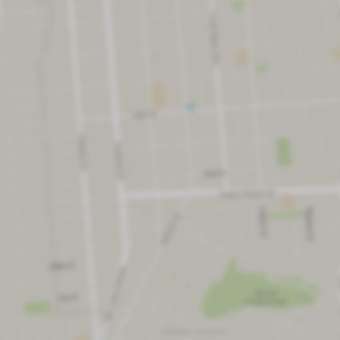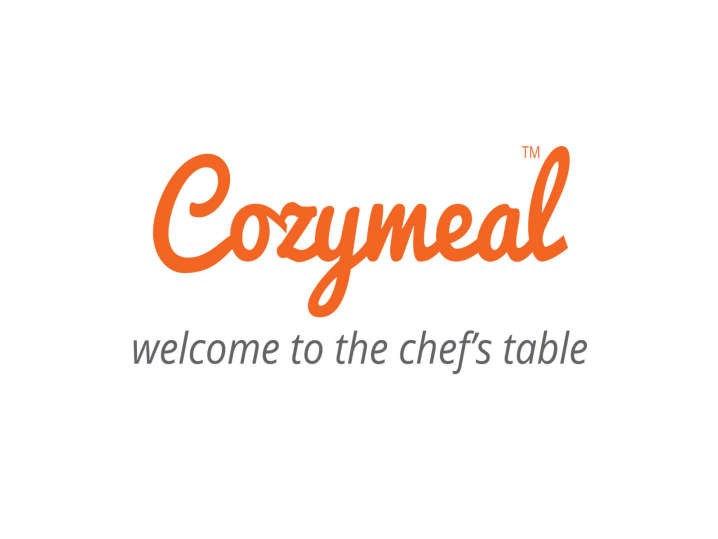 We use cookies to offer you a better browsing experience, analyze site traffic and personalize content. If you continue to use this site, you consent to our use of cookies Accept