Private Chef - Sophisticated Southern Favorites
Private Chef - Sophisticated Southern Favorites
79 reviews
79 reviews
COVID-19 protocols this chef will implement are:

Social Distancing Friendly
Enjoy four courses of gourmet Southern cuisine with Chef Antonio.
In this private chef experience, you will be introduced to classic Southern dishes turned gourmet masterpieces. Begin the evening with anchovy and zucchini tempura with fried shrimp and butternut squash purée, then enjoy a new York strip steak sided by Cajun jumbo tiger shrimp and a baby spinach salad. For dessert, a mango cream cake awaits.
Anchovy and Zucchini Blossom Tempura
With butternut squash purée, fried jump shrimp, potatoes and fried basil
New York Strip Steak and Cajun Jumbo Tiger Shrimp
With potato chips, paprika, and lentil sprouts
Baby Spinach Salad With Creamy Balsamic Vinaigrette
With a poached egg, red onions, and goat cheese
Mango Cream Cake
Most dietary restrictions can be accommodated if noted prior to the event. Please mention this in the message field when you submit your booking request as adjustments cannot be made during the event.
Minimum Guests

2

Maximum Guests

15

Meal Courses

4

Event Duration

3.5 hours

Chef Arrival Time

1 hour & 30 minutes prior to the selected serving time
---
What's included
The ingredients
The cooking
The service
The washing up
Reviews guests left for this experience


Chef Antonio created an unforgettable, delicious culinary experience for us. He was friendly, easy going- someone was very late-dependable, provided interesting information about the food, wine and regions of Italy. The food was out of this world. Flavors were so well blended that nothing took over- superb tastes. We had such a wonderful experience and would like to plan future events with Chef Antonio.


Chef Antonio! I cannot say enough: thank you. What a gastronomical experience! Your attention to timing and details: extraordinary! Your helper, awesome! Every course was cooked to perfection and presented with beautiful symmetry a feast for the eyes, mouthwatering indescribable melt in your mouth flavors, your descriptions of each course rich with details and the wine pairings exceptional. All the guests are raving about the evening, you, your helper, and your artistic presentation: amazing. Antonio we will do this again. Thank you for making our dinner of gratitude -- bountiful and grace filled. The glow of the evening continues! Susan DeCaluwe


Charlotte and Susan
05 Oct 2022
Amazing food, beautiful presentation, delightful evening!


Food was delicious and Chef Antonio made the event very special.


This was the second time we hired Chef Antonio to cook for us, and it did not disappoint! It had been a year and a half since we last saw Chef and it was so fun to see him again and enjoy his cooking! He cooked for 9 people with various allergies. I couldn't think of a better way to celebrate a birthday! We had 4 courses plated and each dish was made with love. I can't wait to hire Chef again!
Reviews guests left for other experiences with Chef Antonio


It was a great experience! Chef Antonio was great at explaining the steps needed to make everything and was very knowledgeable. We will definitely be coming back when we get the chance.


I can't say enough about my Cozymeal experience with Chef Antonio. I bought a pasta cooking class for my boyfriends parents and the two of us as a birthday gift. We didn't know what to expect as we've never done a cooking class or made pasta from scratch before… What an awesome and fun experience! Chef Antonio was incredibly friendly and knowledgeable. He educated us on the roots and history of the pasta we were making - and everything we learned can now be translated into making this on our own in our own homes! I highly recommend this as a memorable gift for any occasion, a fun date night, or if you're just looking to learn - a unique and intimate learning experience. Thank you Chef Antonio!


I learned so much!! We made three pizzas back to back to back, and with each one, I felt more confident. Chef Antonio is a true expert, and I can't wait to show off all the tips I learned. Highly recommend if you want to learn how to make classic NY style pizza and learn some Italian tricks and tips!


Highly recommend!! Chef Antonio exceeded our expectations. He is very knowledgeable and passionate. He makes the entire cooking experience fun and entertaining. You will learn a lot, have some great conversation and have an enjoyable night with no stress. We just went last night for pizza fundamentals, and we're already planning another night to learn something new! Thank you so much, Chef Antonio, for such an awesome night!


We had a great time with Chef Antonio. He is warm and engaging, with a wealth of experience from cooking around the world. He shares his knowledge easily, and is a patient teacher throughout the evening. Time flies in his kitchen, and the results of his - and your - work are delicious! Thank you Chef Antonio!


Antonio's class was a blast! We learned so much about pizza (not pie) and the food came out incredible! We will definitely be back for his pasta class :) Highly recommend!


We loved our class with chef Antonio. He was welcoming and made us participate from minute 1; he gave really clear explanations and a lot of anecdotes about traditional Italian cuisine. We enjoyed flavour-full sauces with the pasta we made that were delicious. We'll be back!


Chef Antonio was fantastic! We had a great time, cooked delicious food and learned a lot from this talented chef who has cooked all over the world. Highly recommended!


Absolutely fantastic!! Such a fun experience. I have a whole new appreciation for the art of pizza making! Chef Antonio was so knowledgeable and fun to work with. Highly recommend!!


Chef Antonio was awesome!! He explained the history behind pizza as well as being very thorough in his teaching. The pizza was incredible and so were the apps and dessert. Got this as a gift for my husband and we both enjoyed it very much. Hope to book another class with him soon!


Wow. Fantastic. Chef Antonio was great. Meal was fantastic. Already talking about scheduling another event. Exceeded all expectations.


Great class- food was delicious, very engaging and funny!


Chef Antonio was amazing. We highly recommend this experience


AMAZING NIGHT! Chef Antonio is so knowledgeable about Italian cuisine and the sweetest ever. His desserts are out of this world especially the tiramisu. And the pizza was delicious as well. Definitely will book multiple classes with him!


This was such an amazing evening! Antonio was fabulous- so knowledgeable, personable, and a great teacher. Highly recommend booking Chef Antonio!


Chef Antonio was amazing. The food was spectacular but he is just a wonderful personable fun guy. I highly recommend him


Linda Benjamin
02 Jul 2022
Antonio is a fabulous chef and helped make a perfect mother daughter cooking night. Would highly recommend him.


We had an amazing 2-hour cooking class at The Pizza Dough with Chef Antonio through CozyMeals. Our company Smart Build holds monthly raffles and for the month of May Chef Antonio's 2-Hour Pizza Class was our raffle. The raffle winner as well as my coworker and I had attended. Chef Antonio was very warm and welcoming. He is highly skilled and knowledgeable while also being very down-to-earth. It was amazing to see the proper techniques it takes to make a delicious pizza. While teaching us, he told us all about when he lived in Italy and how they ate pizza there. He went into depth about the dough and how it works. From the prep of the dough all the way down to the storing process and the cooking process. He has other classes he hosts with different types of food, and I am very interested in trying one of those with my company Smart Build. I highly recommend this class, especially to pizza lovers. I honestly cannot think of a way he could have improved. Looking forward for Chef Antonio to host another cooking event for Smart Build.


Chef Antonio was amazing and exceeded all expectations!! We had so much fun and loved learning how to make the absolutely delicious dishes while sipping on our favorite wine. I definitely recommend this class and will be booking another one with him in the future!


Our experience last night was wonderful. My grandson really got into making the pasta for our lasagna. We will certainly enjoy the lasagna and tiramisu for our meal today. Thanks Chef Antonio! We had a great time with you.


Chef Antonio prepared a "delizioso" feast for my parents' 50th anniversary. Not only was he willing to travel from where he's based, he accommodated changes to the menu. It was a glorious meal — filled with fresh flavors, seamless hospitality, and a warmth you rarely find in a restaurant. My parents were so touched and pleased to enjoy a surprise chef-curated menu. Grazie mille, Antonio.


We had a great time with Chef Antonio!


Chef Antonio was awesome and we learned a lot! The food we prepared in the class was delicious. Loved that the location was so close to our house!


Amazing class! Everything we ate was delicious. Especially loved the tuna poke, ravioli with sauce, & the dessert. Chef Antonio and his helper, Danielle, were both extremely friendly and knowledgeable. The pasta making was super fun and has made us consider actually wanting to start making our own at home. We would definitely take another class with Chef Antonio! Thank you for a fabulous date night!


Chef Antonio was incredible. Food was amazing and the atmosphere was light hearted and fun! Surpassed all my expectations, would definitely take one of his classes again!


One word " fantastico"!


Lisa Cordeiro
15 Apr 2022
We had a great night. Chef was so informative. Felt like I was with family!


Chef Antonio was fantastic. He was truly a gracious host, experience chef, and an excellent teacher. We really enjoyed learning hands on, having a few laughs, and walking away with some amazing pizza!


Chef Antonio is great! Very knowledgeable, and explained everything you'd ever want to know about pizza-making in an easy-to-understand manner. (You'll have many "ah-ha" moments along the way as you learn the science behind proper dough care and crust formation.) Highly recommend as a fun night out doing something different. Be prepared to be on your feet and active the entire time!


It was a great experience and very fun evening


What a great night. Learned a lot and had such a great time. Chef Antonio was fabulous. Looking forward to going back for more.


This was an amazing experience, super fun engaging. Antonio was knowledgeable and made it super easy. Definitely highly recommended and the food was great. I will definitely do this again.


We had a great time! We learned so much and had a lot of fun. The food was fabulous and Chef Antonio was a great host!


A great lesson on pizza making, with plenty of practice pizza to take home! Chef Antonio was friendly and instructive, we would definitely recommend this to anybody regardless of cooking experience.


Chef Antonio was absolutely incredible. The food was out of this world. Thank you for showing us how to make pasta - we had a blast!


What an excellent experience! Chef Antonio really exceeded on all accounts. The ingredients and food were excellent, and he is a great teacher being patient to explain and offer helpful encouragement to his students, both in terms of technique, recipe construction, and kitchen tools to get the most out of the skills we learned during the class. Having taken the Pizza Fundamentals course, I feel more confident in my ability to get great results in my home cooking and a greater appreciation for the care and attention that goes into great Italian cuisine. Chef Antonio's experience and talent as a teacher helps create an accessible learning environment equally matched for a beginner who has never tried making pizza at home to a more advanced student who wants tips and pointers on how to improve consistency and speed of their techniques. I'm eager for my next opportunity to work with Chef Antonio in a future class to learn from his 30+ years professional background in Italian cuisine.


We had a great experience with Chef Antonio. He is incredibly knowledgeable, and his passion and energy made the class that much more fun. Can't wait to take the learnings back to the kitchen (after we eat our way through all the leftovers!) Would definitely recommend!


We had an amazing cooking class and meal with Chef Antonio. He was an absolute pleasure and the food was top notch. The quality of the ingredients was superb and he helpfully explained everything to us. We've already recommended him to friends and couldn't speak more highly of the experience!


The best experience we have had in a long time. Just the thing to snap out of covid. We will being using Chef again. We highly recommend this to anyone who can book him. Thanks Chef!


We enjoyed a wonderful graduation meal in our home by Chef Antonio, and we couldn't be happier! Chef Antonio is personable, he situated himself in our kitchen seamlessly, served the food with impeccable timing and presentation, and cleaned thoroughly. And the food! The most diverse and delicious charcuterie board we ever had, beef tenderloin cooked to perfection (to each person's taste) with brussels sprouts and sweet potato sides, made with Chef Antonio's special preparations, and a wonderful chocolate mousse cake to complete the experience. Chef Antonio made this evening a night to remember in our family and we highly recommend him!


It was a wonderful experience. Lots of information about regional cooking and lots of laughs. Chef Antonio felt like meeting a family member. I totally enjoyed our time and would recommend this experience to anyone! Thanks, Chef!


Excellent experience and excellent food. Chef Antonio was knowledgeable, friendly and helpful. Loved all the recipes and food that was made. Thank you so much!!


Antonio was amazing!!! Super knowledgeable with lots of experience all over the world. He connected with each of us with his wonderful personality. Very impressive food too!!


Great food. A lot of fun.


Great experience would def recommend


Great night! Excellent food! Top notch chef!


This was our first cooking class, ever! Chef Antonio was very professional and personable. He was knowledgeable and patient with us, as we learned, made mistakes, and took quick breaks to feast! We would easily recommend a class with him.


Chef Antonio was amazing! He was extremely detail oriented and did not hesitate to help us out when needed with cooking. The environment was very comfortable, fun, and the food came out delicious. I would highly recommend this class.


Few experiences in my life measure up to the evening we spent learning from Chef Antonio. In one word, the class was sublime. Chef Antonio is a master of his craft - personable, knowledgeable, and abundantly friendly. He is patient and encouraging. I cannot wait to have another sensational class with Chef Antonio.


Antonio was fantastic! Great food and a lot of fun. I would recommend the Regional Italian Favorites menu to anyone


My boyfriend and I were just reminiscing the best nights of 2020 while we've been in quarantine and realized we completely forgot to leave our FAVORITE chef ever a review. ANTONIO IS THE ABSOLUTE BEST! We loved our time with him, the meal, the experience, his company, etc. He is so well traveled, knowledgeable and fun to be around. I couldn't imagine having a better experience because he exceeded all expectations. We can't wait until quarantine is over to have him back!


Chef Antonio gave us an awesome Italian fine dining experience right in our own home! We had such a fun time and look forward to cooking with him again! Grazie!


Chef Antonio was amazing! We learned so much and had a blast in the process. We'd love to work with him again!


We couldn't have asked for a better chef to invite into our home than Antonio. He cooked an exquisite meal while explaining his approach and techniques to our guests. I would hire him again if the opportunity arises again.


Chef Antonio was great teacher and provided a delicious menu! He had so many great stories of his experience as a chef and was so knowledgeable. We had the most fun making the homemade pasta and watching Chef Antonio getting creative with plating our food.


Chef Antonio was phenomenal. The food was spot on and he made the experience memorable. I highly recommend Chef Antonio to anyone looking for a meal to remember


Chef Antonio was incredible. Not only was the food phenomenal but his demeanor and ability to engage in conversation throughout the evening made for an overall amazing experience. He formed connections with our group, was genuinely interested in engaging with us and was a great story teller. He has an ability to teach and adapt in any environment. We had a difficult space to cook in and Chef Antonio was completely willing to adjust course and make for an even more enjoyable experience. He was kind and caring in the way he taught, to ensure that we were happy with how the evening was going. I would absolutely recommend!


We had a terrific evening with Chef Antonio! The food was delicious and it was a joy to watch him cook. I highly recommend the whole experience.


From the minute Antonio arrived at our home he gave a five star presentation. His excellent skills as a chef and his warm, engaging manner with my family gave us an experience we will never forget. The food was delicious and we enjoyed the afternoon very much.


We couldn't have been more impressed with Chef Antonio! He was knowledgeable, personable and professional and the food was absolutely amazing. Can't recommend him enough!!


This was our first time using Cozymeal, so we weren't quite sure what we were getting in to. Chef Antonio exceeded all of our expectations! He was incredibly kind and respectful of our apartment, knowledgeable in his craft, and of course the food was delicious. He's clearly passionate about what he does, and we learned so much about his technique and the history of the dishes he prepared. Would highly recommend booking an experience with him!


Wow!! Chef Antonio was fantastic, from beginning to end! He prepared an incredible dinner for my brother's 40th birthday gift that is hands down, the best experience that I have had for a celebration! Funny, informative, and quick to offer tips so that we could prepare the dishes at home, he had us laughing and learning all night! I highly recommend booking Chef Antonio for any event you may have. My brother is already talking about booking a dinner again with a larger group. It will be a night and a meal you will never forget! Thank you Chef for making this dinner a truly special night for my brother, his wife and me!


We had a wonderful experience with Chef Antonio! It was the best cooked lamb we've ever had - and we learned the proper way to cook it. We also laughed a lot, over stories shared in our travels, and learned cooking tips and tricks along the way. We highly recommend Chef Antonio!!


I surprised my mother with a private cooking class for Christmas and Chef Antonio was the best! We all had a blast and learned so much with him. I highly recommend using him and we will be scheduling another class soon!


Loved this experience! Chef Antonio was great, we had a group of 12 and everyone loves the food!


Chef Antonio is amazing! We had a great time cooking with him and hearing his stories. The eggplant parm was the most delicious eggplant we had ever eaten. We highly recommend him and would have another class with him again!


We had a fabulous time! Would highly recommend


Chef Antonio was incredibly knowledgeable and was very open to sharing his cooking tips and his experiences working around the world. His meal was delicious and we would highly recommend him. Thank you!


Chef Antonio created a delectable menu and experience for myself and three friends for a birthday celebration. Not only was his food delicious, but he also answered any question we had and allowed us to learn along the way. It was so fun and personal to hear all about his life and how he became a chef. We laughed all night long and can't stop talking about how much fun we had. Chef Antonio is a true talent, and I would recommend him with the highest regards. I can't wait to book my next experience with him!


Chef Antonio was very friendly, highly organized and well-prepared. We really enjoyed his class and the food! Thanks for a fun evening!


Chef Antonio was marvelous! I learned how to make four delicious dishes that were inspired from Italy. I learned about his experiences living there and connection to each dish. I was always intimidated by making gnocchi and with Antonio's class I feel like I can do it! A great experience and highly recommend it!
Reviews Chef Antonio received outside of Cozymeal


I have known Antonio from a restaurant downtown where he used to work and also met him at a private event where he was the chef and everyone liked his food. The people at the party said a lot of good compliments about his food. It was delicious, well presented and was cooked in a clean environment. Everyone plus me wanted to get his contacts so they can hire him on their events. I highly recommend Chef Antonio. He does a great job




y family and I had a great evening with Chef Antonio! He organized a wonderful Italian meal for us that was absolutely delicious! He started the dinner with appetizers that were not only delicious but presented beautifully. We were all in awe of how articulate he was in his presentation. We enjoyed watching him prepare homemade pasta. His knowledge of Italian food and culture were remarkable. It was a pleasure to have him at our home. He is also very organized and clean in his work. Can't wait to have him over for our next family reunion!!
Meet your chef
---
Over the past 10 years, Chef Antonio has been busy honing his culinary virtuoso at the helm of multiple restaurant kitchens in Italy and London as well as at a five-star luxury hotel in the capital city of Qatar. After making his way to the U.S., Chef Antonio found his niche as both the executive chef of an upscale restaurant in downtown Boston and as the instructor of an array of interactive culinary experiences.
Chef Antonio will travel to guests within Boston for this experience.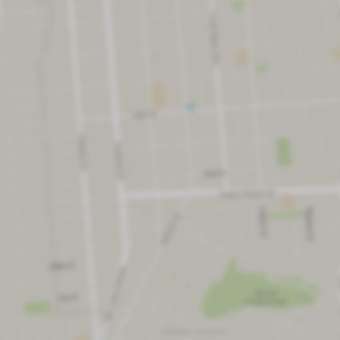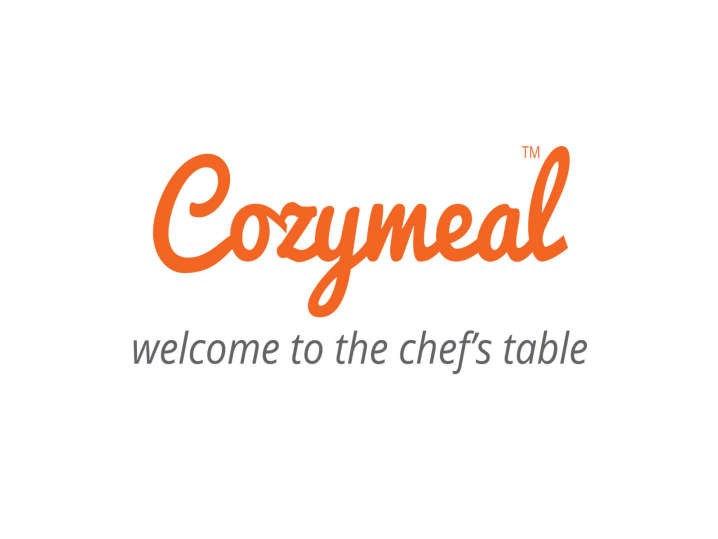 This website uses cookies to enhance user experience and to analyze performance and traffic on our website.
We also share information about your use of our site with our social media, advertising and analytics partners.
This website uses cookies to enhance user experience and to analyze performance and traffic on our website. We also share information about your use of our site with our social media, advertising and analytics partners.
Accept