Online Mixology Class - Classic Whiskey Cocktails 101
Online Mixology Class - Classic Whiskey Cocktails 101
87 reviews
87 reviews
Share Event

Craft four traditional, well-loved whiskey cocktails with Mixologist Brett.
In this interactive virtual mixology class with Mixologist Brett, you'll learn how to craft a variety of delightful, classic cocktails using bourbon as a base. First, you'll make a tangy whiskey sour with bourbon, lemon juice and simple syrup, followed by an old fashioned, made with an eclectic mix of sugar cubes and bitters. Finally, Mixologist Brett will demonstrate how to create a vintage Manhattan with sweet vermouth, followed by a refreshing mint julep.
Kit Description
True® Fortify™ Stainless Steel Barware Set
This set includes a cobbler-style shaker, double jigger, Hawthorne strainer and a bar spoon that doubles as a muddler.
Mixology class is fully interactive.

Mixologist accompanies you throughout the entire process.

Ask as many questions as you want!
Whiskey Sour
With bourbon, lemon juice and simple syrup
Old Fashioned
With bourbon, sugar cube and bitters
Manhattan
With bourbon or rye whiskey, sweet vermouth and bitters
Mint Julep
With bourbon and sugar cubes
Most dietary restrictions can be accommodated. Please mention this in the message field when you submit your booking request.
Recipes

Recipe links are sent in your booking confirmation.

Ingredients

Ingredients can be adapted for dietary restrictions or lack of availability.

Technology

Connect with the host using Zoom on your computer, tablet or mobile device.

Class Participation

Chime in with questions through audio or chat. Use of video is optional.

Class Size

Public class sizes are between 6 to 20 connections to provide an opportunity for all guests to participate and ask questions. Private classes can accommodate up to 498 guests.

Event Duration

1 hour

Shipping

Kit and items purchased will ship 10-14 days before your class.

Labels

Classes with Kits
---
Ingredients
Bourbon
Sugar cubes
Angostura bitters
Soda water
Orange
Lemon
Simple syrup
Cherry
Sweet vermouth
Mint leaves
Ice
Crushed ice, optional
Brandied cherries, optional
Rye whiskey, optional
Orange bitters, optional
Aquafaba, liquid strained from can of chickpeas/garbanzo beans, optional
Kitchen Equipment
Shaker set
Cocktail strainer
Mixing glass, optional
Bar spoon or kitchen teaspoon
Three rocks glasses
Coupe glass
Cozymeal guest reviews for this experience


Awesome experience. Friendly, knowledgeable and funny mixologist. I will definitely re-book again!


Simple recipes but tasty


Brett was awesome. He was very intuitive and he knew his material.


Brett was a fantastic host and wonderful teacher! Very knowledgeable in his craft of cocktails.


Katelyn Moga Gesing
19 Aug 2022
Great class! I learned a lot and the honest bourdon recs were a great bonus.


Pallavi Guniganti
11 Aug 2022
Great time, answered all our questions


Loved our class with Brett. He was very knowledgeable and fun!


Very knowledgeable! I really appreciated the history and rationale behind mixing our drinks! Thank you!


A great night-in for a Saturday. Brett took questions and explained things thoroughly. Will book again!


Only thing would be to mute when people come on


Awesome class- the pace was great and I learned a lot about whiskey!


We had a fun time making drinks with Brett.


My parents and I had a marvelous time! Thank you!


Knowledgeable patient and pleasant. I like that he is not dogmatic


This was our second class with Brett! He's great at working at beginner speeds and walking you through these great cocktails with a bit of history behind each one!
Cozymeal guest reviews for other experiences with Mixologist Brett


So informative and great experience!


We loved this class! Brett was an engaging and informative teacher, and we enjoyed the variety of cocktails that we made in the class. Will definitely be looking out for more mixology classes from Brett!


Great experience, thanks again!


brett was great! we made 4 different drinks that were all wonderful and learned a lot. overall was an awesome experience and would highly recommend!!! one thing that could make the class better would be having the written recipes visible somewhere on screen and going a bit slower.


.


Very informative and a great way to bring in the new year!


Great experience.


Lots of fun!


Had a wonderful time! Would definitely recommend this class. The drinks were all amazing! :-)


What a fun date night! This is the first time we've done this type of Zoom class and it was great. Brett is very knowledgeable and creative. He had two cameras set up so we could easily see what he was doing close up. The drinks were delicious.


He was great! He definitely gave me a courage to make a great drink! Thank you and I loved his nails


Great receipes and great instructor! He kept things at a nice pace so that I could keep up. Very knowledgable about his craft.


Awesome class, a lot of fun and Brett is very knowledgeable!


Keleisha Chavis
04 Dec 2022
Great information and energy. Very knowledgeable and fun experience. My only issue would be that two of the four drinks were not to my liking and now I have about three bottle of not so cheap alcohol I will never use. It would be better if you could choose the drinks you want to learn to make.


Great time with Brett. Nice and interactive. Cool vibe and super fun for my first mixology experience. I loved the tidbits of information, for someone like myself who would love to be a bartender it was very valuable and appreciated.


Great class very personable an enjoyable experience for my first class. Thanks Brett


We had a great experience! We received a $50 gift certificate for CozyMeal. This class cost ~$30 with the taxes etc. Please tip Brett with the remaining balance.


Brett was great. The cocktails were interesting and we particularly loved the spiked hot chocolate. We look forward to taking another class with Brett.


Fun and creative!


This was a super fun class and Brett was really knowledgeable.


It was fun! Learned more about mixology and easy to follow.


Brittany Martin
04 Oct 2022
Had a great time and learned good tips!


Brett was great for our team event. He stayed with the flow of team and offered to repeat drinks as needed. There was also great partnership leading up to the event to ensure we had all the set up needed and drinks were good options for the group. It was a great time.


Esperanza Tippy Ruiz
22 Aug 2022
Enjoyed the moment!


We loved Brett's class, he was very interactive and shared helpful tips and even offered substitutions if needed.


I learned so much!


Virgina Isaad
17 Aug 2022
Informative and tasty drinks!


Thanks to Brett for an awesome class. We learnt a lot and had a great time!


Dustin Herlich
21 Jun 2022
Excellent experience! Thank you! Wonderfully friendly and patient too!


Brett was very knowledgeable and kept the attention of all the attendees. The drink were phenomenal! And his tips were great!


great guy and fun times


James McBride
24 May 2022
Had a great time with wonderful interaction and tons of knowledge shared.


It was amazing! I really enjoyed the session and learned a few cool things from Brett!


Brett was really informative and taught us so much! We loved taking his class and will definitely be taking another.


Brett is knowledgeable but the audio was bad. Very difficult to hear what he was saying.


Brett was entertaining and informative - answered all the questions posed. He obviously enjoys his work! Good luck with your move Brett ;)


A really fun experience!


Lots of fun. I would definitely sign up for another class from Brent. Next time I will know to be ready for the class by having all supplies near by and prep work done. . L


We really enjoyed learning these cocktails which Brett came up with. Enjoyed the class fully. We will be back!


Great drinks and fun atmosphere. Would


Delicious cocktail and a fun at-home date!!


Very fun and informative! Would def recommend.


We had a great time mixing with Brett. Fun selection of cocktails! It was our first time using Cozymeal and we would use the service again and attend another of Brett's classes!


Loved the experience. Thanks for the night.


Some very creative recipes, fun to try something new!!


Brett has tasty but simple recipes and great tips-this is our third class with him and they're all really enjoyable!


Great class, thanks!


Susan & Kevin Sullivan
14 Jan 2022
We enjoyed the class very much.


Brett seemed like a good teacher, but I found the audio was very scratchy and difficult to hear for this class. I checked with another member of the class, and they had the same issue. I brought this to the attention of Cozymeal but didn't expect much of a response. Thankfully they took my concern seriously and worked to make it right. I have booked another class.


Brett was amazing! Did a great job and the cocktails were so good


Loved these cocktails!! Even the ones I was skeptical about!!


Excellent class!! We keep going back for more from Brett!! Fun and tasty!!


Enjoyed this very much! Brett is very knowledgeable and engaging. Will take another course with him.


Brett provided a great experience! Highly recommend taking a class with him.


Super fun!! So entertaining and engaging, would take another class in a heart beat!


He was wonderful!


Krista Devaney
19 Dec 2021
Brett was great & crazy knowledgeable!!


Great class


Great class!


Brett was great, we learned a lot. He handled it very well as our group struggled being in the same room together and the reverb would not go away. He deserves more than 5 stars for that as well as the rest of the quests. Next class we will get it right.


Pre-class, Brett had great communication, quick responses, and was super helpful. Class itself was awesome, which means an awesome instructor. He was knowledgeable, got us all talking, and was cool and collected when a tech issue arose. What else? What else what else what....else............................Oh yeah! The drinks!! We attended the "Must Make Sensational Sips". Wow. Not a drink we didn't love. Perfect for the upcoming holiday season!


Fun!


Fun class! Enjoyed the creativity behind each cocktail!


Great class and fun recipes!


Great class!! Got the whole family (across the country) in on a bday celebration for my dad. Brett was fantastic, very knowledgeable. Thank you!


Brett's class was super fun and the cocktails were delicious!! He was very kind, knowledgeable, and took the time to answer everyone's questions. Will definitely be booking another class soon!


We had the best time with Brett. He was so knowledgeable, organized and patient. What a great way to spend the evening.


This was a lot of fun! Brett replied to all of my messages prior to the event promptly. My family really enjoyed making the drinks! Brett was super patient with our large group and a good time was had by all.


AMAZING! What a FUN brunch cocktail class! He will worth with replacements if you do not have a certain ingredient! The cocktails were ALL delicious and simple to make again at home!!! We had a BLAST! Going to register for more of his classes!!


Ben was friendly, and hosted a really fun zoom. The drinks were delicious. Overall, a really fun time, already looking at signing up with Brett again. Definitely recommend doing it with someone in your household because the Ingredients list can be a bit intense if you're doing it alone.


I booked a private class with Brett as a belated birthday gift for my mom. We had a great time and loved ending with the margaritas!


Brett truly impressed me with his unique cocktails. He taught me how to make a typical gin sour with a Midwest twist using Rhubarb called "Rhubarb Gin Sour." This was a pisco without using egg whites - a very interesting technique I have never seen or heard of before. His second drink was also a very cool Mahannthan called "Jolted Manhattan" which is made from Rye and a coffee Amaro. Overall, his unique ingredients, instruction and special craft cocktails leave you walking away with something you will not typically find at a bar. His class was very entertaining!
Kit Delivery Included!
$ 25 Per device
60-minute class hosted on Zoom. Plus shipping and tax.
---
Can be used for any experience or cookware
Meet your mixologist
---
Mixologist Brett has more than 15 years of experience creating cocktail menus and curating a selection of high-end national and regional spirits for bars and restaurants in Michigan. He recently began hosting a "Mixology 101" class at a boutique hotel and discovered his passion for teaching others the art and science of mixology. Now, Mixologist Brett hosts a variety of beginner and advanced mixology classes both virtually and in-person.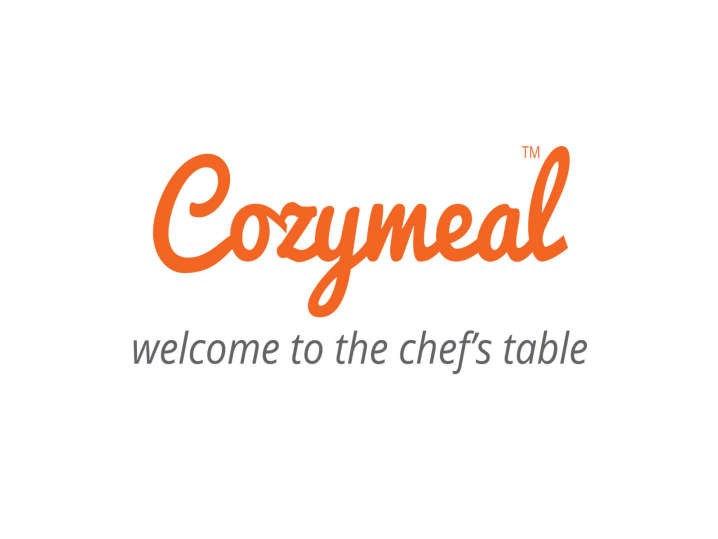 We use cookies to offer you a better browsing experience, analyze site traffic and personalize content. If you continue to use this site, you consent to our use of cookies Accept