Online Cooking Class - Rich Dishes From Italy
Online Cooking Class - Rich Dishes From Italy
44 reviews
44 reviews
Bring three decadent Italian dishes into your own kitchen in this immersive course.
With Chef Loreanna's expert guidance, you'll discover many culinary techniques and tips for creating three Italian classics from scratch. Begin this online cooking class with tomato, basil and Parmigiano-Reggiano cheese atop crusty Italian bread. Next, make your own fresh pasta and serve it in a rich, buttery Alfredo sauce. Finish the meal with a tangy, sweet apple crostata.
Cooking class is fully interactive.

Chef accompanies you throughout the entire process.

Ask as many questions as you want!
Tomato and Basil Bruschetta
With toasted bread, balsamic vinegar and Parmigiano-Reggiano cheese
Fettuccine Alfredo
With flour, eggs, heavy cream and Parmigiano-Reggiano cheese
Apple Crostata
With puff pastry, sugar and cinnamon
Most dietary restrictions can be accommodated if noted prior to the event. Please mention this in the message field when you submit your booking request as adjustments to recipes cannot be made during class.
Recipes

Recipe links are sent in your booking confirmation.

Ingredients

Ingredients can be adapted for dietary restrictions or lack of availability and can be delivered by your preferred local grocer with the link below.

Technology

Connect with the chef using Zoom on your computer, tablet or mobile device.

Class Participation

Chime in with questions through audio or chat. Use of video is optional.

Class Size

Public class sizes are between 4 to 20 connections to provide an opportunity for all guests to participate and ask questions. Private classes can accommodate up to 498 guests.

Event Duration

75 minutes

Labels

Baking, Beginner, Italian, Pasta Making, Vegetarian
---
Ingredients
Loaf of Italian bread
Heirloom tomatoes
Large basil leaves
Balsamic vinegar
Garlic cloves
Salt
Pepper
Parmigiano-Reggiano cheese
Semolina flour
All-purpose flour
Egg yolks
Water
Butter
Heavy whipping cream
White pepper
Fresh parsley
Puff pastry
Apples
Sugar
Cinnamon
Lemon juice
Corn starch
Egg
Kitchen Equipment
Three baking sheets
Parchment paper
Medium mixing bowl
Small mixing bowl
Standup mixer (optional)
Pasta maker or rolling pin
Cutting board
Measuring cups
Tablespoon
Teaspoon
Stock pot
Skillet
Peeler
Knife
Pastry brush
Reviews guests left for this experience


Great class, the Alfredo sauce was amazing. We will be repeating that sauce again & again! Thank you.


Such a fun class! The recipes were clear and easy to do and Chef Loreanna was so patient and explained all of the steps really clearly. We had a great time and everything was delicious!


Fun and delicious class!


Great class! Chef was great! She kept the class on pace with all participants! The food turned out awesome!


This was a fantastic & really fun experience! The food turned out amazing & it was great learning new skills. Thank you Chef Loreanna for all your kindness, flexibility, & patience with us. Will 10/10 be doing this again :)


Terrific experience, especially first time cooking class. Loreanna was engaging and informative. Would definitely recommend!!
Reviews guests left for other experiences with Chef Loreanna


I did the class with my daughter and 16 year old granddaughter we all had a great time but messy stove


It was a very enjoyable class. Learned a lot. She made sure everyone was at the same place, graciously kept the class going, answered all questions and offered good hints and information. Also she showed us what the cooked items should look like and her pan when cooking. Very helpful.


It was fun and informative. Chef Loreanna was knowledgeable and patient. Our dinner was delicious!


This was great! Pizza was yummy. Great tip of par-baking the crust… Chef was fun!


She was patient and nice


Very helpful to be sure we were keeping pace and answered our questions


I have to say that this was my least favorite of the classes I have done. I have always had fabulous experiences. This one felt very disjointed and a bit sterile. Part of what I have lived I previous classes is that we introduced ourselves and where we are from, we all talk, interact and joke around and really felt like we are doing the class together. The chefs have always been great at it explaining what the class is doing how it is going to go, what things should look like, how many minutes, consistency of sauces, had us show with our cameras things to make sure they look right etc. this chef was very flat, she told us ok do this section now etc. not a lot of teaching or good interaction. All of our microphones were off, we didn't interact in Class etc. at one point she said ok if no one has any questions we are done , I had to say are we going to cook the Lava cake?!? it just seemed weird. The whole class. He food was good. I like the recipes but I could have read the recipe and got the same results. That wasn't why I took the class.


Had a great time learning from Chef Loreanna! Looking forward to the next class.


Amazing class! The meal was so delicious! Only thing I would note is for chicken dishes, the size of chicken breasts is much different in the states vs Canada, so we could have definitely used 3+ breasts for our recipe instead of 2.


Loreanna was very helpful and patient! Our dishes turned out fantastic and we learned some cooking tips and tricks! I would definitely take another class with Loreanna again!


Great class and experience!


This class was wonderful. I love Chef Lore'anna.


Chef Loreanna was exceptional once again. Love this Chinese cooking experience. Definitely will make again and again. I look forward to my next class with Chef Loreanna. If you want great instructions with alternatives, such as chicken and shrimp for this dish, you should schedule a class with this chef!


wonderful class!


Peg Birmingham
18 Dec 2022
Thanks for a great meal. It all came out superb!


Excellent session. Learned some new techniques. Good pace.


Wonderful experience with Chef Loreanna! Provided excellent instructions, answered all of our questions, and the food was amazing. I look forward to my next scheduled class with Chef Loreanna. I highly recommend Chef Loreanna!


We had a ton of fun in this class! Thankfully the recipe wasn't too hard and Loreanna was very easy to follow! Will definitely be booking another class :)


The pizza and crust tasted good. The instructor was friendly. The class itself was disorganized and felt rushed. Wouldn't take a class again with this instructor.


The Chef was friendly, knowledgeable, and helpful.


She was FANTASTIC!


The chef followed up to ensure I was keeping up as we went - answered all the questions and provided great TIPS!! Wish I lived in Vegas so she could come and provide in person lessons!


Laura was a great instructor. Such a fun date!


Our class felt very personalized, which we really appreciated. Loreanna was very informative and extremely patient. She even gave lots of tips that helped my husband and I go from hot mess shrimp cakes with our first batch to a perfectly cooked and delicious second batch. I also appreciate that she was not strictly a "by-the-recipe" chef. I love playing around with recipes and tweaking them to my family's taste. I'm so glad she encouraged us to do that by the addition of some extra heat. This was a wonderful experience & I would highly recommend both this meal and this chef to everyone!


Great class! Thank you so much for the detailed instructions and your patience with us ! We had a great time and can't wait to try these recipes again!


We absolutely LOVED this! Chef Loreanna was incredible. She was full of tips and tricks that will help us going forward, and was great at explaining every step along the way. The meal was delicious, and my girlfriend and I now want to book her for other meals!


We had such a great time. Chef Loreanna was patient and explained things as we went along and made our Mother's Day very memorable. Would book again!


We enjoyed Chef Lorena! We are needing the recipe and that would have been helpful during our cooking class. Other than that, she was wonderful and we had a great time!


Would LOVE recipes in advance in order to be prepared and also need to be able to view on a large screen - because of calling in could not make her video biggger.


Great food and great company. We'll definitely be back with the rest of our family!


Chef Loreanna was fantastic! She came to my house and walked my boyfriend and I though making a beautiful meal. She was patient and taught us a ton of tips. She's incredibly talented, and down to earth. Even her ingredients were top notch with eggs from her own chickens. Made for a fantastic date night. We are already planning our next class!


We had a great time


I loved my class with Chef Loreanna. It was great to work with her and her food is so much fun. I learned how to make a fried shrimp appetizer dip with a delicious sauce that I will be cooking up for my own guests for years to come! She is very friendly and easy to work with and her whole style is about making food approachable and delicious. I highly recommend her for anyone looking to up their skills and learn how to make cooking easier and tastier!
Reviews Chef Loreanna received outside of Cozymeal


I loved Chef Loreanna! I'm "that girl" who gets intimidated by the thought of cooking a nice meal. She was so patient and cool and passionate about teaching, that she had me feeling like a confident student in no time. I learned how to make chicken Milanese encrusted with parmigiana reggiano cheese...YUM! I had fun drinking my wine while cooking with my own personal Italian specialty Chef. I felt like I was totally pampering myself with her personal attention. A week later, I made the dish on the fly at home and my husband loved it; I know he was surprised that after only one class with Chef Loreanna, that I was able to remember how to recreate it with. I highly recommend signing up for a cooking experience with her. I will again!


We've done several family zoom sessions with Chef Loreanna. Talk about DELICIOUS. Those meals are weeknight staples now! She is so patient, funny and a master in the kitchen. She gives great tips on technique and taking your skills to the next level. THANK YOU!


Chef Lora is a wonderful chef and an outstanding teacher. We have enjoyed our cooking classes with her so much. Everyone that I know who has taken her classes, always go to the next class because of the quality of the dishes. I have learned not only how to prepare tasty dishes, but how to cook in general -- tips that help with all dishes. I highly recommend Chef Loreanna's classes -- you will not be disappointed.


This experience truly exceeded my expectations! I've heard so many great things about Chef Loreanna so I was excited to finally take her class. We had a great time, cooking, laughing and enjoying a beautiful afternoon with friends. She was so welcoming and shared so many cooking tips and tricks. I learned so many new techniques by taking her class. The dish was incredible, it was so flavorful. My family loved it and I can't wait to make it again. I highly recommend taking a class from Chef Loreanna and I look forward to taking more myself!


Loreanna makes the cooking experience personable and interactive. I've learned some of the best cooking tips from her and always end up with a delicious meal ready to serve my family!
Other Online Cooking Class Experiences you may like
Local Grocer Delivery Available!
$ 39 Per device
75-minute class hosted on Zoom. Tax included.
---

Private parties, team building or a large group?
Message Us
Can be used for any experience or cookware
Meet your chef
---
Chef Loreanna acquired a wealth of knowledge in her years as chef, caterer and food blogger. A self-taught culinary enthusiast from the age of 15, she is well-versed in the craft and business of food preparation and emphasizes the artistry of cuisine. Her restaurant work includes stints as line and sous chef before advancing to executive chef. As a teacher, Chef Loreanna brings boundless passion to her engaging classes.
Flexible booking: Cancel or reschedule this event's reservation for free up to 48 hours before the event.
This experience is not refundable as it includes a meal kit.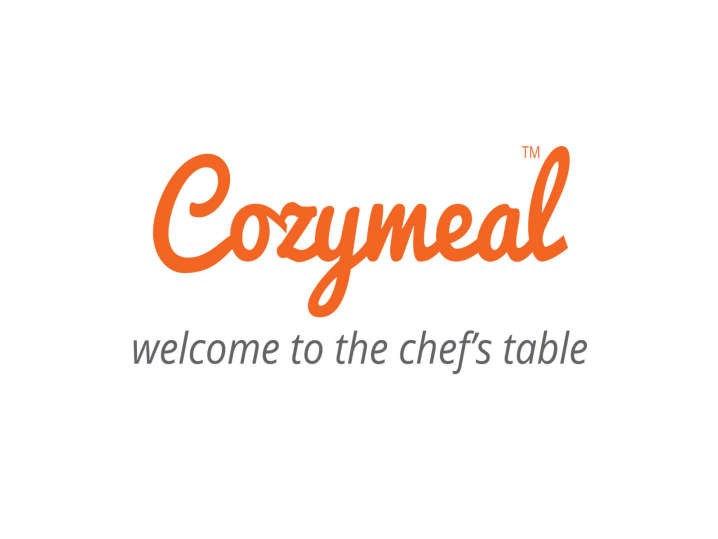 This website uses cookies to enhance user experience and to analyze performance and traffic on our website.
We also share information about your use of our site with our social media, advertising and analytics partners.
This website uses cookies to enhance user experience and to analyze performance and traffic on our website. We also share information about your use of our site with our social media, advertising and analytics partners.
Accept