Online Cooking Class - Gourmet Mexican-Italian Fusion
Online Cooking Class - Gourmet Mexican-Italian Fusion
152 reviews
152 reviews
Combine two popular cuisines for an incredible meal like you've never experienced.
You're in for a delightfully unique combination of flavors in this Mexican-Italian fusion online cooking class taught live from Florence, Italy with Chef Stefano. Begin with beef polenta tacos topped with beer onions, fresh guacamole and spicy mayonnaise. Then, Chef Stefano will teach you the tricks to mastering a fluffy soufflé made with black beans, cream and Parmesan.
Cooking class is fully interactive.

Chef accompanies you throughout the entire process.

Ask as many questions as you want!

Order ingredients online and have them delivered to your door.
Beef Polenta Tacos
With beer onions, guacamole and spicy mayonnaise
Black Bean Soufflé
With double cream and Parmesan
Recipes

Recipe links are sent in your booking confirmation.

Ingredients

Ingredients can be adapted for dietary restrictions or lack of availability and can be delivered by your preferred local grocer with the link below.

Technology

Connect with the chef using Zoom on your computer, tablet or mobile device.

Class Participation

Chime in with questions through audio or chat. Use of video is optional.

Class Size

Public class sizes are between 4 to 20 connections to provide an opportunity for all guests to participate and ask questions. Private classes can accommodate up to 498 guests.

Event Duration

75 minutes

Labels

Fusion, Gourmet, International Chefs, Italian, Mexican
---
Ingredients
Polenta flour
Semola flour
Salt
Pepper
Extra virgin olive oil
White onions
IPA beer
Avocados
Limes
Tomatoes
Beef filet
Eggs
Worcestershire sauce
Tabasco
Fresh cilantro
Coffee
Sriracha sauce
Light sesame oil
Black beans
Double cream
Parmesan
Bread flour
Kitchen Equipment
Electric whisk
Squeeze bottle
Parchment paper
Plastic wrap
Sac a poche, optional
Large flat pan
Chopping board
Chef's knife
Mixing bowls
Cupcakes molds
Zester
Hand blender
Baking tray
Cozymeal guest reviews for this experience


Chef Stefano was an extremely patient teacher and was quick to adapt to requests from our group. He was very knowledgeable and help us create an awesome meal as a late mother's day gift.


Jennifer and Jon
30 May 2021
Chef Stefano made a complex menu fun and easy. Thank you for a great evening!


Stefano was super knowledgeable! He was patient and willing to answer any questions... he was engaging and encouraging... there was a lot of laughing, chatting and engagement with all the guests. It was our first time to do an online cooking class and we really enjoyed it.


Chef Stefano was so patient with our group and let us have fun as we enjoyed our time together. This was a perfect way to get together with friends during the pandemic, but would have been a great fun anytime, Thanks Chef Stefano!!


Fun class! We learned a lot of great cooking tips from Chef Stefano. The food was DELICIOUS! We would definitely take a class from him again.


Chef Stefano was patient, knowledgeable and we would be happy to do another class with him.


Had a lot of fun!


Stefano was patient, fun, talented, engaging and we thoroughly enjoyed the experience. Please be sure to tip our chef and send a receipt. Thank you.


Fun teacher!
Cozymeal guest reviews for other experiences with Chef Stefano


Fantastic! Calamri were the best and so SIMPLE! love the technique - the potatoes also amazing! Great teacher!


This was a fun alternative for my wife and I to going out to a restaurant. Chef Stefano was great, he walked us through the recipes and was able to offer alternatives and modifications as we went through. Our food was delicious, if maybe a bit more rustic looking than his. My only tip - a three hour class that starts at 6pm means that you won't be eating until 9pm, so plan some appetizers to snack on as you cook to offset all of the wine.


Awesome class! We have always wanted to perfect carbonara


Chef Stefano was pleasant to learn from, and he shared some interesting facts about the chemistry of cooking. Perhaps, he was having an off day because the other reviews say he was fun and funny. The class was a little hard to follow because a couple steps were left out, and the written instructions didn't include those details. Overall, something the eggplant parmigiana was good to try.


Chef Stefano is an incredible chef and teacher! He took a concept that terrified our 14 year old (and us) - homemade pasta - and made the entire lesson attainable and so much fun. He worked with our substituted ingredients with ease, checked in along every step and provided tips and tricks that gave us the confidence to continue on our pasta making journey. A fabulous class, an immensely patient chef and a highly recommended class. You will not be disappointed!


The class was fun and engaging, Chef Stefano was able to help out with everyone's questions and was a great teacher.


We had a great time! Chef Stefano was personable and patient! There was 1 woman that didn't know how (or think to) mute and it seemed like she thought it was a 1on1 but Chef was patient with her and handled it very well. HAHA. I know I will be doing another class. Thanks!


Chef Stefan was amazing. He was patient, humorous, knowledgeable and delightful.my children and I had a terrific time. I would recommend this experience to anyone. We all loved it.


Chef Stefano was knowledgeable, friendly, and fun! I would take a class again with him anytime.


Chef Stefano was knowledgeable, helpful, and funny, which together made a great cooking experience.


Unforgettable experience and amazing recipes. Chef Stefano provided so many good insights, interesting stories and helpful tips all throughout the class. 10/10 would recommend.


What a wonderful way to spend an evening! This virtual / interactive event far surpassed our expectations and the meal was delicious to boot!! I will be signing up for another class and encouraging my friends to join the fun! Thank you so much


Great class and teacher! Thanks for dinner!


It was very fun and loved the simple and healthy recipes!


We had a private group class for our work team event with Chef Stefano. Everyone had a wonderful experience and really enjoyed cooking together and it was delicious too! We highly recommend the Eggplant Parmigiana class and would definitely want to take more classes. Thanks, Chef!


Excellent class and a lot of fun! Stefano was an excellent teacher and very patient! Food turned out great!


We had a wonderful experience, Chef is informative, patient and fun! The pasta was delicious.


A lot of fun!! Thank you!!!!


Chef Stefano was great! Instructions were clear and easy to understand and he offered helpful tips throughout the class. We will be booking another class with him! Thank you so much Chef!


Great experience. Stefano was patient and a good teacher. Obviously skilled and made the evening interesting


Such a fun date night at home. Stefano was a great host :)


Enjoyed the cooking lesson! Chef was very personable.


The food was delicious, his instructions were great, and he proved to be an expert to help people when things went wrong. A very enjoyable evening with friends


We took one of Chef Stefano's classes as our first class. He does an awesome job at teaching and making sure everyone is following. He also is very entertaining and down to earth. The pasta and the cake was excellent!!!!


Our class was educational, fun and engaging. Chef Stefano shared his knowledge and passion of food as his instructed us to make a delicious meal of eggplant parmigiana- wow! We all enjoyed it!


Judy and Bobby
28 Mar 2021
Thank you Chef Stefano! You were awesome and really made it fun! My family loved the Eggplant Parmigiana and said I have the job to make it for family gatherings now! Thank you!


Great experience. Chef Stefano's deep knowledge of the science of cooking helped when measurements or ingredient quality wasn't exactly right. Very patient and a good conversationalist. We did homemade pasta - having never made it before, I'm thankful I had a pasta maker on hand for the rolling and cutting.


Chef Stefano was amazing to work with. Would highly recommend to anyone! He taught my family his carbonara recipe and it was delicious. We were celebrating my Mom's birthday and he made it a great evening. Very personable, friendly and fun! I messed up my dough for the fettuccine because I bought the wrong flower, but he helped save the dough by improvising using his knowledge of food and saved our meal!


Chef Stefano was super fun and enjoyable. Would definitely recommend his classes to my friends


Chef Stefano was amazing and informative. It was a fabulous experience! He answered all our questions and I can't wait until my next class.


Great class!!


Chef Stefano was very knowledgeable and patient. We really enjoyed his class and the eggplant parm was absolutely fantastic.


This was such a wonderful class! We bought tickets for all of our friends as a Christmas gift for something we could all do together virtually during COVID. The class was wonderful, the food was some of the best I've ever eaten, and Chef Stefano was a wonderful guide. Highly recommend!


Chef Stefano was amazing! He was very knowledgeable, friendly, and fun to learn from! We appreciated his patience and are looking forward to booking more classes with him.


Great meal and instructions. Chef S. had a great sense of humor and took alot of time with us because we were slow! ? Thank you!


He was excellent! He paced all the directions for the speed we could complete them. His explanations were very clear and our food turned out wonderfully!


Chef Stefano was great! The class was super fun - will be signing up for another one real soon!


Great lesson. Fun time. Right pace. Nice ❤️ Day experience. Thanks chef.


We had soo much fun - and the food was just delicious! (Fair warning - the tiramisu feeds 8-10 - so we have dessert for the week:). The class started on time - and ran for 3 hours, but Chef Stefano was very engaging and entertaining. Thanks!!


What a great way to end Valentine's Day. Chef Stefano was a pleasure to cook with. He made following along seamless and fun. Highly recommend!


Chef Stefano made Valentine's Day extra special for our family. He was very patient and sweet with our 12-year old daughters and we all had a blast cooking together. The fettuccini and the chocolate cake were both delicious and perfectly balanced. Chef Stefano gave us great tips to enhance our skill-set and we appreciated his care about not wasting food. We can't wait to cook with Chef Stefano again.


Chef was very friendly and professional, and we had a wonderful time. We will definitely do another Cozy Meal with Chef Stefano!


Chef Stefano was awesome. Looking forward to taking another of his classes! Very informative and engaging. Funny and witty. Great recipes too!


We had so much fun last night with Chef Stefano and many others from across Canada & US learning how to make Gnocci and Tiramisu! Chef was patient, funny, and very engaging. The class went for 3 hours, and it was like 4am for him in Italy! Would definitely do another class with him, really appreciated some of the history of the foods and culture also. Really fun night!


I attended the class with a friend calling in from a different location, so fun to learn and share this experience and to cook with you. Learned so much we both the dish a second time, and third. Thank you!


Outstanding and fun class! Thank you, I learned so much!


Thank you so much! class was enjoyable and I learned a lot about making pasta and how to make merengue


Chef Stefano was a great instructor. He was very helpful, thoroughly demonstrating techniques and answering questions. He kept a consistent pace, making sure everyone was on the same page before moving forward. And, considering it was 1am in Italy, he had great energy and good humor.


We had Chef Stefano for a teambuilding event last night, it was fantastic! We had a phenomenal time...my only suggestion would be to advertise the true length of the class. Other than that, I highly recommend Chef Stefano and this class!


Chef Stefano was engaging. The only recommendation is to let attendees know that this could go over 2 hours.


A fun evening! Learned some great tips too!


We loved the class. The pre-class recipe and instructions could have been clearer. We like to prep and things could have been clearer.


We had a great time! Chef Stefano was kind, fun and informative.


Chef Stefano did a fantastic job! We all had a great time during our class and the gnocchi was fantastic! We look forward to another class soon!


What a great class. Chef Stefano was friendly, knowledgeable, encouraging and so very patient with us. And in the end, the Carbonara turned out perfectly. Chef took his time explaining each step and gave us lots of tips to make perfect pasta and sauce. We highly recommend him and will definitely take another class in the future. Thank you, Chef, for an enjoyable evening!


Really wonderful experience. Chef Stefano made us all feel like we were cooking with family. His recipes were easy to follow and he offered a lot of tips that could be used in other recipes. I would recommend him.


Dinner was great and you were a great Instructor . We will most definitely sign up for another class. Thank you very much


Amazing job!!


We had a wonderful time last night cooking with Chef Stefano. We did it with our children in four different locations and it was so much fun. Ours turned out awesome! We enjoyed tiramisu for breakfast and looking forward to having some for dessert tonight after gnocchi for dinner. Thanks Chef??


I loved your class. It was a joy to watch and learn from you.


Chef Stefano's Fettuccine alla Carbonara class was great! I'm actually surprised at the price -- it was an amazing deal for what we learned/made. Chef was extremely knowledgable, helpful, fun, and clearly had a passion for cooking. I would highly recommend a class with him!


We had a great time learning to make gnocchi and tiramisu with Chef Stefano! Chef Stefano was very knowledgable and friendly, and it was fun learning a new recipe! We had some difficulty following along at some points because we were simultaneously preparing the gnocchi and the tiramisu, and using different portions from the Chef. However, Chef Stefano answered any questions we had, and the food tasted delicious!


Chef Stefano was easy-going and informative and kept us entertained for the whole 3 hour class. The food was wonderful and made you appreciate the complexities of seemingly simple dishes. We could not have been more pleased with the experience and will definitely participate again!


Excellent class. Felt like a challenge but everything turned out well, all credit to the chef. Thank you!


Stefano is a delight to work with. He is a very patient and encouraging teacher. It was my first time using boiling oil and I was quite nervous. I am no longer nervous and I know now how to be careful. Also, his zucchini salad was lovely!


This was such a fun class! Chef Stefano was great! Will definitely take another class with him. Thanks!


This was my second class with Chef Stefano. My friends and I had an amazing time, and our gnocchi was to die for. Highly recommend all of his classes!!


Chef Stefano's online class for fettuccine carbonara was fantastic! We attended as a Christmas gift for my wife and had a great time. He was inviting, patient, humorous, and laid back. We would absolutely do it again. Oh, and the meal was delicious!


Chef Stefano was excellent! He was a patient teacher and the food we made was absolutely delicious. We look forward to attending another class!


Great experience. Learned much. Never made these dishes.


This was a fabulous session joining friends together in America and England. Stephano was a brilliant course leader who explained things clearly, chatted easily and made us feel we were chefs!! Hopefully Will most certainly be joining him again. Thank you


This was very enjoyable and Chef was fantastic. He took his time and was so patient with everyone. The inner action was fun and the food we made was delicious! Thanks very much chef. (Chocolate cake for breakfast was most enjoyable with coffee says my husband!)


Exceptional! Perfect personality, generous with his time, outcome was perfect!


My partner and I took Chef Stefano's Michelin Star Italian Cuisine class and really enjoyed it! All of our food came out delicious, and Chef Stefano was kind, patient, and fun. It was a perfect quarantine activity, and we can't wait to make the recipes again soon!


My family did a private class with Chef Stefano, and we had such an amazing time. He was patient, knowledgeable, and very friendly. We are already talking about doing another one of his classes. Highly recommend!!


Amazing class. Such a cheerful pleasant and knowledgeable chef. The timing wasn't rushed the explanations were clear. The menu was delicious the interaction was 100% positive. We gave this as a gift to grandma for Christmas she cried after dinnerAnd said it was one of the best experiences she's ever had. Watching her make the pasta with the kids was priceless. Magical memories. Thank you Kimberly + family


Great tips and tricks to make a carbonara come together.


Chef Stefano was absolutely wonderful and a master in his field. He was professional and informative with his step by step instructions and great zoomed-in camera angle work, while being patient and responsive to our individual questions - and we had many. Even though we went over our time, Chef Stefano never rushed us. He was also funny and charming. I wanted this to be something memorable for the holidays for my team since we couldn't get together in person this year. Chef Stefano definitely made it memorable. We all had so much fun... lots of laughing and delicious food.


Chef Stefano was incredibly fun and knowledgeable. He really takes his time to teach you and explain everything that you are doing. He also provides great tips which are very useful! Overall, he is a charismatic person, with great knowledge of food, ingredients and history! We created a delicious recipe and I am thankful for this platform that allowed me and my husband to take a class with him. He was also very responsive before hand when I had questions about the recipe and ingredients. EXTREMELY RECOMMENDED!


Great class and amazing chef


What a great experience. We had so much fun in this class! Chef Stefano was great- he made the class really fun and offered up a lot of great tips for us as we had to modify our recipe to be gluten free. Everything turned out amazing. We would love to take another class from Chef Stefano! :) Thank you!


I had so much fun and the food was amazing!


Terrific evening spent in Chef Stefano's Traditional Pasta Carbonera online class! Super interactive and learned new cooking techniques which really opened up a whole new world of cooking, and baking (we made a chocolate cake too!) to us. Super challenging made it all the more fun. Really appreciated the Chef's added comments on the chemistry of ingredients and how they work together and why; he also gave alternative ingredient ideas and how to adjust the recipe for a favorable outcome. Just really great fun! Will definitely look for other classes taught by Chef Stefano.


Great experience! Purchased the class for my 14 year old foodie son. Class was easy to follow, full of great tips, and a lot of fun. Stefano had a great rapport with the class & kept everyone engaged. Plus the meal was so tasty. Highly recommend.


Hello Chef... Super happy on today's session. The extra hour worked fine since it gave us more time to prep and really appreciate your tips. We'll try and do this again soon!


Chef Stefano was wonderful! Loved the experience.


Chef Stefano was incredible! Witty, patient and full of useful cooking information even beyond the recipe. Thank you, Chef Stefano!!


He was patient, made sure that all directions were easily understood. I would highly recommend taking a class with Chef Stefano.


Great job Stefano! We loved our cooking class and the meal was a real treat. I don't think i've ever ordered gnocchi in a restaurant but we loved it and i will definitely make it again. Best wishes to you!


The cooking class was great, interactive, vivid, friendly) Highly recommended)


Amazing experience that everyone enjoyed. Loved the way Chef Stefano walked us through all the steps. He made it fun and easy. Thank you so much, I would definitely recommend Chef Stefano to friends, family and colleagues.


Friendly, knowledgeable, and great instructor.


Chef Stefano was fantastic! Patient and a good pace. His English is perfect, instructions were very clear and he made the event very enjoyable for our family. The gnocchi and Tiramisu were both delicious as well.


Chef Stefano was awesome! He was super nice and helpful.


Great session I learned a lot and doing this with my work team was really fun. Loved all the extra detailed info that is not included in most recipes like how do you know when something is mixed enough / done enough etc


It was very nice experience, Stefano is very pleasant and competent. I would recommend other food than pasta as it really needs special ingredients (can be tricky)


Great fun! Good guidelines!


Stefano was great to have as our guide for our team pasta making class! He patiently walked us through all the steps, shared some cooking tricks, and even provided some vacation tips for the next time we are in Italy!! Thanks for such a fun evening!


Stefano was a blast. We, two couples one in California and one in Texas, wanted to have a double date and decided this was a fun way to do it as we could not get together in person. It definitely was! Stefano was really fun to work with and the food was delish.


A blast. Chef Stefano was great and very patient with a Zoom class full of us amateurs.


Chef Stefano was really informative and had a great sense of humor. I definitely learned a lot and feel confident adding gnocchi and tiramisu to my typical dinner rotation. Chef was super patient, and stayed with us to the end (over 3 hours for a two hour class). It was easy to ask questions and show him the sauce/dough consistencies for feedback. I was cooking for two so I halved the recipes. I loved the online platform because I got to learn every part of the recipe in my own kitchen rather than divvying tasks with others. It was a great night, can't wait to try more classes.


Very fun and great food!


Chef Stefano was great! Super clear and kept our group moving through all the steps with ease and humor. The outcome was delicious!


What a wonderful way to spend our anniversary! I was looking for a unique experience to share with my husband for our anniversary and stumbled across Chef Stefano's Eggplant Parm class! It was perfect! Fun, easy-to-follow, and an experience that we'll be able to recreate! Thank you for a wonderful evening!


It was amazing and so much fun sharing with friends


Chef Stefano was great! He was knowledgeable, friendly, patient, and "one of the gang". He worked with each one of us on fairly involved recipes, and went beyond the time constraints and followed through with us. Thoroughly enjoyed meeting and working with him.....highly recommend!!! *****


Fun class, great meal!


Amazing!!


Chef Stefano friendly and knowledgeable. He really explained each step and why to do it the way he showed. The meal turned out amazing! We will be showing off to our friends our new cooking abilities. We hope to be able to cook with Chef Stephano again very soon!


We had a blast cooking with Stefano!


Chef Stefano was great. Everyone loved the class and the meal turned out well. He was very patient working with everyone and answering questions. We look forward to doing another private class and would definitely work with Chef Stefano again! Only suggestion (for us Americans) is to provide a conversion for the dishes if ingredients are listed using the metric system. Different online sources provide different conversions and we found during the class that confused things - just would be easier to take out the guess work if the recipes were provided with verified conversions to take out the guess work for the chef, guests, and future classes!


Chef Stafano was knowledgable, patient, and fun! The recipes were DELICIOUS! It did take longer than the booking originally stated - we cooked for 3 hours! This was a birthday experience for my spouse during COVID and it felt just as fun as if we had been able to go out. Thank you!


Stephanie was fantastic! We had a great time!


Chef Stefano was great and very informative. fun personality too!


This was very fun, and Stefano was fantastic. The total time it took to finish was just over 3 hours. He was very patient and very knowledgeable. I would definitely do this again.


Chef Stefano was excellent! A difficult task he had with our group of inexperienced Chefs, but he was a great instructor and made it a fun experience too. Thanks again Stefano!


Chef Stefano was great! I cook frequently and even I thought the meal was a little complicated and stressful which clouded the experience. It seemed many people could not get things to whip/reduce correctly and caused confusion by taking longer than others and falling behind in the steps.


He was great and very patient with our large group.


Excellent Class.. Great Teacher, Thank you..


It was excellent! So much fun!!! Chef Stephano exceeded my expectations... ;)


It was such a fun class. He explained how to make everthing and my pasta was delicious!


Chef Stefano was a wonderful teacher. Our group had an amazing time! Would highly recommend his classes!


Chef Stefano was great. Very clear, detailed, friendly and patient. I would highly recommend.


Chef Stefano was patient, charismatic, and a very skilled chef. It was a very positive and enjoyable experience for all of us!


Chef Stefano was patient, answered all of our questions, and helped us make a memorable experience. The meal was delicious. It was a great time!


Chef Stefano was incredibly friendly and informative. I thoroughly enjoyed this experience and would highly recommend taking a class with him in the future!


We had a ton of fun making this unique dish, and Chef was so patient explaining and checking everything on Zoom!! It was a nice change of pace for these COVID times.


I really enjoyed this lesson. I learned much different ways to prepare eggplant parmigiana than I was doing. ?


Positive - Chef Stefano was engaging, knowledgeable, and provided a number of tips for baking / cooking. The Carbonara recipe and experience was excellent. I also enjoyed the ability to interact on zoom. Suggestions - Provide reminder on reducing recipe for less than 4 people, and eliminate the Egg White Cake - it's too much to handle in 75 minutes and it added little to the overall experience. Maybe add a short module for people that have a Pasta KitchenAid attachment. Maybe... Overall, I enjoyed and will do another class in the futur.


Chef Stefano was amazing! Im new to cooking and he walked me through making pasta step by step. He even had a gluten free options! Highly recommend


chef was experienced, articulate and considerate of the various abilities of all the participants.


Really excellent!


Excellent experience, thank you!
Guest reviews for Chef Stefano


What an amazing dinner we had!! Will do again


Everything went smooth and nice! Thanks


Una pasta così buona non l'avevo mai assaggiata!


Superb!


Exceptionally executed!


Grazie Stefano è stato tutto perfetto


Stunning food!


Great experience!


Esperienza indimenticabie!


Just great! definitely will try again
Local Grocer Delivery Available!
$ 39 Per device
75-minute class hosted on Zoom. Tax included.

Live from Florence, Italy!
---
Meet your chef

---
Chef Stefano is a passionate and energetic epicurean with more than a decade of professional culinary experience. He loves food and traveling, and has spent much of his career studying and working in kitchens across Europe, including Michelin-starred restaurants. After spending time honing his craft in France, Malta, and London, Chef Stefano now lives and works in Florence, Italy, specializing in Mediterranean cuisine.
Other Online Cooking Class Experiences you may like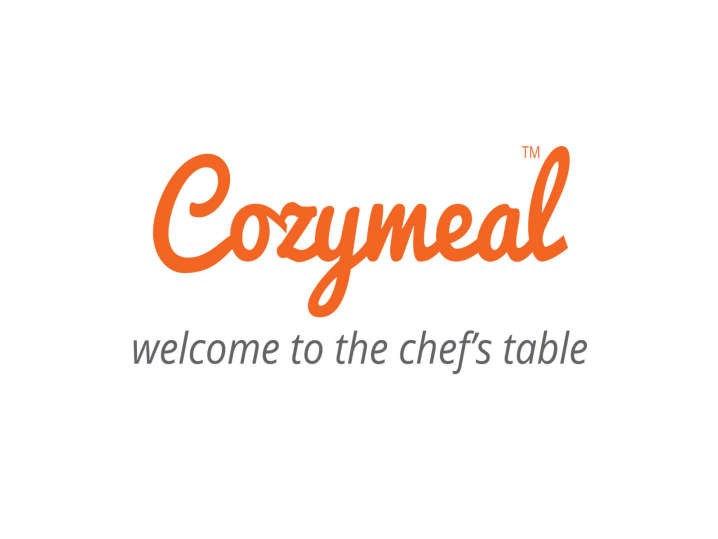 Want Even More Culinary Inspiration?
Exclusive deals, cookbooks and our best tips for home cooks — free and straight to your inbox. PLUS: 500 Rewards Points.
YOU'RE IN!
Thank you for signing up for our mailing list.
© CozymealTM, Inc. 2013-2021 - Phone: 415-869-9706
95 Third Street, 2nd Floor, San Francisco, CA, 94103