Online Cooking Class - Michelin Star Italian Cuisine
Online Cooking Class - Michelin Star Italian Cuisine
85 reviews
85 reviews
Share Event

Create a pair of Italian classics from scratch just as a Michelin Star chef would.
Join Chef Stefano as he teaches this interactive online cooking class live from Florence, Italy, and learn how to make two famous Italian recipes — homemade gnocchi and tiramisu — from the perspective of a Michelin Star kitchen. Chef Stefano will show you techniques used by Michelin Star chefs, and how to use ingredients in a special way to craft these two classic dishes as they would be prepared in a fine dining restaurant in Italy.
Cooking class is fully interactive.

Chef accompanies you throughout the entire process.

Ask as many questions as you want!

Order ingredients online and have them delivered to your door.
Homemade Gnocchi
With potatoes, bread flour, eggs and taleggio cheese
Original Tiramisu
With coffee, lady fingers, eggs and mascarpone cheese
Recipes

Recipe links are sent in your booking confirmation.

Ingredients

Ingredients can be adapted for dietary restrictions or lack of availability and can be delivered by your preferred local grocer with the link below.

Technology

Connect with the chef using Zoom on your computer, tablet or mobile device.

Class Participation

Chime in with questions through audio or chat. Use of video is optional.

Class Size

Public class sizes are between 4 to 20 connections to provide an opportunity for all guests to participate and ask questions. Private classes can accommodate up to 498 guests.

Event Duration

2 hours

Labels

Date Night, Fun, Gourmet, International Chefs, Italian, Valentine's
---
Ingredients
Potatoes
Bread flour
Eggs
Olive oil
Salt
Pepper
Prosciutto di Parma
Double cream
Taleggio cheese
Purple potatoes or butternut squash
Coffee
Lady fingers
Mascarpone cheese
Sugar
Cocoa powder
Marsala
Butter
Kitchen Equipment
Potato masher
Small pastry spatula
Two mixing bowls
Baking sheet
Parchment paper
Whisk
Sharp knives
Flat tray or heavy cutlery spoons
Blender with a cap, Nutri Bullet or Thermomix
Small sieve or sifter
Coffee machine
Electric mixer
Rolling pin
Probe
Sac a poche
Small pot or pan
Medium size non-stick pan
Big pot
Cups or glasses to plate tiramisu
Paper towels
Cozymeal guest reviews for this experience

Brandon
25 Jan 2021
We had a great time learning to make gnocchi and tiramisu with Chef Stefano! Chef Stefano was very knowledgable and friendly, and it was fun learning a new recipe! We had some difficulty following along at some points because we were simultaneously preparing the gnocchi and the tiramisu, and using different portions from the Chef. However, Chef Stefano answered any questions we had, and the food tasted delicious!

Logan
24 Jan 2021
Chef Stefano was easy-going and informative and kept us entertained for the whole 3 hour class. The food was wonderful and made you appreciate the complexities of seemingly simple dishes. We could not have been more pleased with the experience and will definitely participate again!

Rose
23 Jan 2021
Excellent class. Felt like a challenge but everything turned out well, all credit to the chef. Thank you!

Kathleen
10 Jan 2021
This was my second class with Chef Stefano. My friends and I had an amazing time, and our gnocchi was to die for. Highly recommend all of his classes!!

Jordana
10 Jan 2021
Chef Stefano was excellent! He was a patient teacher and the food we made was absolutely delicious. We look forward to attending another class!

Don
09 Jan 2021
Great experience. Learned much. Never made these dishes.

Nicole
29 Dec 2020
My partner and I took Chef Stefano's Michelin Star Italian Cuisine class and really enjoyed it! All of our food came out delicious, and Chef Stefano was kind, patient, and fun. It was a perfect quarantine activity, and we can't wait to make the recipes again soon!

wes
19 Dec 2020
Great class and amazing chef

Terri
19 Dec 2020
What a great experience. We had so much fun in this class! Chef Stefano was great- he made the class really fun and offered up a lot of great tips for us as we had to modify our recipe to be gluten free. Everything turned out amazing. We would love to take another class from Chef Stefano! :) Thank you!

Nicolet
19 Dec 2020
I had so much fun and the food was amazing!

Bryan
17 Dec 2020
Chef Stefano was incredible! Witty, patient and full of useful cooking information even beyond the recipe. Thank you, Chef Stefano!!

Michelle
16 Dec 2020
Great job Stefano! We loved our cooking class and the meal was a real treat. I don't think i've ever ordered gnocchi in a restaurant but we loved it and i will definitely make it again. Best wishes to you!

Tal
14 Dec 2020
Amazing experience that everyone enjoyed. Loved the way Chef Stefano walked us through all the steps. He made it fun and easy. Thank you so much, I would definitely recommend Chef Stefano to friends, family and colleagues.

Peter
13 Dec 2020
Friendly, knowledgeable, and great instructor.

Ziv
12 Dec 2020
Chef Stefano was fantastic! Patient and a good pace. His English is perfect, instructions were very clear and he made the event very enjoyable for our family. The gnocchi and Tiramisu were both delicious as well.

Ann Barkley
11 Dec 2020
Great session I learned a lot and doing this with my work team was really fun. Loved all the extra detailed info that is not included in most recipes like how do you know when something is mixed enough / done enough etc

Bill
07 Dec 2020
A blast. Chef Stefano was great and very patient with a Zoom class full of us amateurs.

Michele
06 Dec 2020
Chef Stefano was really informative and had a great sense of humor. I definitely learned a lot and feel confident adding gnocchi and tiramisu to my typical dinner rotation. Chef was super patient, and stayed with us to the end (over 3 hours for a two hour class). It was easy to ask questions and show him the sauce/dough consistencies for feedback. I was cooking for two so I halved the recipes. I loved the online platform because I got to learn every part of the recipe in my own kitchen rather than divvying tasks with others. It was a great night, can't wait to try more classes.

Michele
05 Dec 2020
Very fun and great food!

Sachen
03 Dec 2020
Chef Stefano was great! Super clear and kept our group moving through all the steps with ease and humor. The outcome was delicious!

Kathy
22 Nov 2020
It was amazing and so much fun sharing with friends

Daniel
22 Nov 2020
Chef Stefano was great! He was knowledgeable, friendly, patient, and "one of the gang". He worked with each one of us on fairly involved recipes, and went beyond the time constraints and followed through with us. Thoroughly enjoyed meeting and working with him.....highly recommend!!! *****

Ian
14 Nov 2020
We had a blast cooking with Stefano!

Elizabeth
13 Nov 2020
Chef Stefano was great. Everyone loved the class and the meal turned out well. He was very patient working with everyone and answering questions. We look forward to doing another private class and would definitely work with Chef Stefano again! Only suggestion (for us Americans) is to provide a conversion for the dishes if ingredients are listed using the metric system. Different online sources provide different conversions and we found during the class that confused things - just would be easier to take out the guess work if the recipes were provided with verified conversions to take out the guess work for the chef, guests, and future classes!

Ashley
10 Nov 2020
Chef Stafano was knowledgable, patient, and fun! The recipes were DELICIOUS! It did take longer than the booking originally stated - we cooked for 3 hours! This was a birthday experience for my spouse during COVID and it felt just as fun as if we had been able to go out. Thank you!

Sling
07 Nov 2020
Stephanie was fantastic! We had a great time!

Joe
02 Nov 2020
This was very fun, and Stefano was fantastic. The total time it took to finish was just over 3 hours. He was very patient and very knowledgeable. I would definitely do this again.

Phil
31 Oct 2020
Chef Stefano was excellent! A difficult task he had with our group of inexperienced Chefs, but he was a great instructor and made it a fun experience too. Thanks again Stefano!

Steven
29 Oct 2020
Chef Stefano was great! I cook frequently and even I thought the meal was a little complicated and stressful which clouded the experience. It seemed many people could not get things to whip/reduce correctly and caused confusion by taking longer than others and falling behind in the steps.

Mark
29 Oct 2020
He was great and very patient with our large group.
Cozymeal guest reviews for other experiences with Chef Stefano

Kathryn
23 Jan 2021
Stefano is a delight to work with. He is a very patient and encouraging teacher. It was my first time using boiling oil and I was quite nervous. I am no longer nervous and I know now how to be careful. Also, his zucchini salad was lovely!

Elizabeth
12 Jan 2021
This was such a fun class! Chef Stefano was great! Will definitely take another class with him. Thanks!

Rob
10 Jan 2021
Chef Stefano's online class for fettuccine carbonara was fantastic! We attended as a Christmas gift for my wife and had a great time. He was inviting, patient, humorous, and laid back. We would absolutely do it again. Oh, and the meal was delicious!

Charlene
09 Jan 2021
This was a fabulous session joining friends together in America and England. Stephano was a brilliant course leader who explained things clearly, chatted easily and made us feel we were chefs!! Hopefully Will most certainly be joining him again. Thank you

Laura
08 Jan 2021
This was very enjoyable and Chef was fantastic. He took his time and was so patient with everyone. The inner action was fun and the food we made was delicious! Thanks very much chef. (Chocolate cake for breakfast was most enjoyable with coffee says my husband!)

GABRIELLA
07 Jan 2021
Exceptional! Perfect personality, generous with his time, outcome was perfect!

Kathleen
29 Dec 2020
My family did a private class with Chef Stefano, and we had such an amazing time. He was patient, knowledgeable, and very friendly. We are already talking about doing another one of his classes. Highly recommend!!

Kimberly
28 Dec 2020
Amazing class. Such a cheerful pleasant and knowledgeable chef. The timing wasn't rushed the explanations were clear. The menu was delicious the interaction was 100% positive. We gave this as a gift to grandma for Christmas she cried after dinnerAnd said it was one of the best experiences she's ever had. Watching her make the pasta with the kids was priceless. Magical memories. Thank you Kimberly + family

cellen
27 Dec 2020
Great tips and tricks to make a carbonara come together.

Ziem
26 Dec 2020
Chef Stefano was absolutely wonderful and a master in his field. He was professional and informative with his step by step instructions and great zoomed-in camera angle work, while being patient and responsive to our individual questions - and we had many. Even though we went over our time, Chef Stefano never rushed us. He was also funny and charming. I wanted this to be something memorable for the holidays for my team since we couldn't get together in person this year. Chef Stefano definitely made it memorable. We all had so much fun... lots of laughing and delicious food.

Diana
21 Dec 2020
Chef Stefano was incredibly fun and knowledgeable. He really takes his time to teach you and explain everything that you are doing. He also provides great tips which are very useful! Overall, he is a charismatic person, with great knowledge of food, ingredients and history! We created a delicious recipe and I am thankful for this platform that allowed me and my husband to take a class with him. He was also very responsive before hand when I had questions about the recipe and ingredients. EXTREMELY RECOMMENDED!

Ann
19 Dec 2020
Terrific evening spent in Chef Stefano's Traditional Pasta Carbonera online class! Super interactive and learned new cooking techniques which really opened up a whole new world of cooking, and baking (we made a chocolate cake too!) to us. Super challenging made it all the more fun. Really appreciated the Chef's added comments on the chemistry of ingredients and how they work together and why; he also gave alternative ingredient ideas and how to adjust the recipe for a favorable outcome. Just really great fun! Will definitely look for other classes taught by Chef Stefano.

Suzanne
18 Dec 2020
Great experience! Purchased the class for my 14 year old foodie son. Class was easy to follow, full of great tips, and a lot of fun. Stefano had a great rapport with the class & kept everyone engaged. Plus the meal was so tasty. Highly recommend.

Russ
18 Dec 2020
Hello Chef... Super happy on today's session. The extra hour worked fine since it gave us more time to prep and really appreciate your tips. We'll try and do this again soon!

Sondra
17 Dec 2020
Chef Stefano was wonderful! Loved the experience.

Marie
16 Dec 2020
He was patient, made sure that all directions were easily understood. I would highly recommend taking a class with Chef Stefano.

Elena
16 Dec 2020
The cooking class was great, interactive, vivid, friendly) Highly recommended)

Amy
12 Dec 2020
Chef Stefano was awesome! He was super nice and helpful.

Ramy
11 Dec 2020
It was very nice experience, Stefano is very pleasant and competent. I would recommend other food than pasta as it really needs special ingredients (can be tricky)

Aleksandra
10 Dec 2020
Great fun! Good guidelines!

Kevin
09 Dec 2020
Stefano was great to have as our guide for our team pasta making class! He patiently walked us through all the steps, shared some cooking tricks, and even provided some vacation tips for the next time we are in Italy!! Thanks for such a fun evening!

ILana
09 Dec 2020
Stefano was a blast. We, two couples one in California and one in Texas, wanted to have a double date and decided this was a fun way to do it as we could not get together in person. It definitely was! Stefano was really fun to work with and the food was delish.

Harry
08 Dec 2020
Stefano was patient, fun, talented, engaging and we thoroughly enjoyed the experience. Please be sure to tip our chef and send a receipt. Thank you.

Kim Green
07 Dec 2020
Fun teacher!

Brooke
23 Nov 2020
What a wonderful way to spend our anniversary! I was looking for a unique experience to share with my husband for our anniversary and stumbled across Chef Stefano's Eggplant Parm class! It was perfect! Fun, easy-to-follow, and an experience that we'll be able to recreate! Thank you for a wonderful evening!

Christine
20 Nov 2020
Fun class, great meal!

Liv
20 Nov 2020
Amazing!!

Melissa
19 Nov 2020
Chef Stefano friendly and knowledgeable. He really explained each step and why to do it the way he showed. The meal turned out amazing! We will be showing off to our friends our new cooking abilities. We hope to be able to cook with Chef Stephano again very soon!

Alicia
06 Nov 2020
Chef Stefano was great and very informative. fun personality too!

Juanita
26 Oct 2020
Excellent Class.. Great Teacher, Thank you..

Recia
21 Oct 2020
It was excellent! So much fun!!! Chef Stephano exceeded my expectations... ;)

Bianka
19 Oct 2020
It was such a fun class. He explained how to make everthing and my pasta was delicious!

Katelyn
19 Oct 2020
Chef Stefano was a wonderful teacher. Our group had an amazing time! Would highly recommend his classes!

Chip
19 Oct 2020
Chef Stefano was great. Very clear, detailed, friendly and patient. I would highly recommend.

Donald
05 Oct 2020
Chef Stefano was patient, charismatic, and a very skilled chef. It was a very positive and enjoyable experience for all of us!

Linda
01 Oct 2020
Chef Stefano was patient, answered all of our questions, and helped us make a memorable experience. The meal was delicious. It was a great time!

Colleen
24 Aug 2020
Chef Stefano was incredibly friendly and informative. I thoroughly enjoyed this experience and would highly recommend taking a class with him in the future!

Mona
15 Aug 2020
We had a ton of fun making this unique dish, and Chef was so patient explaining and checking everything on Zoom!! It was a nice change of pace for these COVID times.

robert
14 Aug 2020
I really enjoyed this lesson. I learned much different ways to prepare eggplant parmigiana than I was doing. ?

Deborah
07 Aug 2020
Positive - Chef Stefano was engaging, knowledgeable, and provided a number of tips for baking / cooking. The Carbonara recipe and experience was excellent. I also enjoyed the ability to interact on zoom. Suggestions - Provide reminder on reducing recipe for less than 4 people, and eliminate the Egg White Cake - it's too much to handle in 75 minutes and it added little to the overall experience. Maybe add a short module for people that have a Pasta KitchenAid attachment. Maybe... Overall, I enjoyed and will do another class in the futur.

Danielle
06 Aug 2020
Chef Stefano was amazing! Im new to cooking and he walked me through making pasta step by step. He even had a gluten free options! Highly recommend

Betty
30 Jul 2020
chef was experienced, articulate and considerate of the various abilities of all the participants.

Gary
30 Jul 2020
Really excellent!

Teresa
29 Jul 2020
We did an office team building with Chef Stefano handmade Sicilian pasta that was so much fun to make and delicious to eat. We all loved it and will do this again very soon. Big thanks Chef Stefano!!

Rachel
26 Jun 2020
Excellent experience, thank you!
Guest reviews for Chef Stefano

Frank
05 Jun 2020
What an amazing dinner we had!! Will do again

Steven
05 Jun 2020
Everything went smooth and nice! Thanks

Flavia
05 Jun 2020
Una pasta così buona non l'avevo mai assaggiata!

Ollie
05 Jun 2020
Superb!

Kim
05 Jun 2020
Exceptionally executed!

Giulio
05 Jun 2020
Grazie Stefano è stato tutto perfetto

Matthew
01 Jun 2020
Stunning food!

Laura
01 Jun 2020
Great experience!

Paolo
01 Jun 2020
Esperienza indimenticabie!

Kirsten
01 Jun 2020
Just great! definitely will try again
Local Grocer Delivery Available!
$ 39 Per device
2-hour class hosted on Zoom. Tax included.

Live from Florence, Italy!
---
Meet your chef

---
Chef Stefano is a passionate and energetic epicurean with more than a decade of professional culinary experience. He loves food and traveling, and has spent much of his career studying and working in kitchens across Europe, including Michelin-starred restaurants. After spending time honing his craft in France, Malta, and London, Chef Stefano now lives and works in Florence, Italy, specializing in Mediterranean cuisine.
Other Online Cooking Class Experiences you may like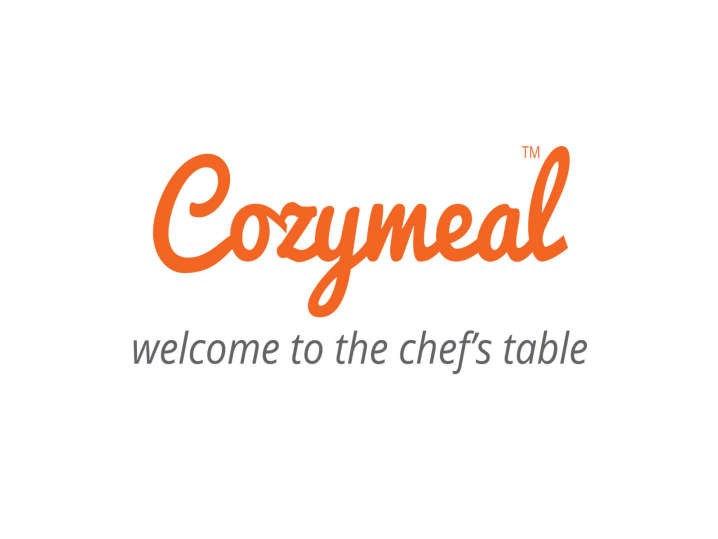 Want Even More Culinary Inspiration?
Exclusive deals, cookbooks and our best tips for home cooks — free and straight to your inbox. PLUS: 500 Rewards Points.
YOU'RE IN!
Thank you for signing up for our mailing list.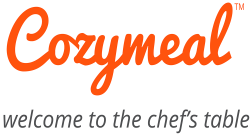 © CozymealTM, Inc. 2013-2021 - Phone: 415-869-9706
350 Rhode Island, Suite 240, San Francisco, CA, 94103