Online Cooking Class - Date Night at the Italian Opera
Online Cooking Class - Date Night at the Italian Opera
262 reviews
262 reviews
Enjoy an Italian dinner (and a show!) in this virtual cooking class with Chef Chris.
Join Italy-trained Chef Chris and master three authentic Italian dishes at home in this interactive online cooking class. This class features pantry-friendly ingredients and a performance by a professional opera singer.

First, learn how to craft a simple but flavor-forward panzanella salad, then get to rolling homemade pasta dough with just a few ingredients and complemented by a lemon-cream sauce — no pasta machine required. End your delicious meal with a classic tiramisu.

"Savor a date night at the opera from the comfort of your own home. In this romantic class, you'll make fresh fettuccine with your Italy-trained chef. After crafting a decadent meal together, we'll close out your romantic evening with a live performance — sung by a professional opera singer! Transport yourself to Italy in this orchestra of flavors." - Chef Chris
Cooking class is fully interactive.

Chef accompanies you throughout the entire process.

Ask as many questions as you want!

Order ingredients online and have them delivered to your door.
Panzanella Salad
Fresh Fettuccine
With lemon cream sauce and gluten-based flour
Tiramisu
Recipes

Recipe links are sent in your booking confirmation.

Ingredients

Ingredients can be adapted for dietary restrictions or lack of availability and can be delivered by your preferred local grocer with the link below.

Technology

Connect with the chef using Zoom on your computer, tablet or mobile device.

Class Participation

Chime in with questions through audio or chat. Use of video is optional.

Class Size

Public class sizes are between 4 to 25 connections to provide an opportunity for all guests to participate and ask questions. Private classes can accommodate up to 498 guests.

Event Duration

2.5 hours

Labels

Couples, Group, Italian, Pasta Making, Valentine's, Vegetarian
---
Ingredients
Crusty bread
Olive oil
Salt and pepper
Cherry tomatoes
Fresh basil
Red wine vinegar
Lemons
Flour (all-purpose, gluten-based)
Eggs
Cream or half and half
Parmigiano cheese
Ladyfinger cookies
Sugar
Mascarpone
Black coffee
Unsweetened cocoa
Kitchen Equipment
Baking sheet
Mixing bowls
Measuring cups
Sharp chef's knife
Rolling pin
Wooden cutting board
Non-stick skillet
9x9 inch baking dish
Electric hand mixer
Cozymeal guest reviews for this experience


We very much enjoyed the event, which was a little hard to keep up with at times (meaning, Chef went a little fast), but that's probably cause this was out 1st virtual cooking event and our own prepartion may have been a little lacking in some areas. I love the fact that I now know how to make pasta, and I love the Panzanella Salad - I make my own croutons all the time - they're delicious - this is another thing I loved learning how to make. We are better for the experiecne cause we learned so much. Thanks!


We really enjoyed this class. Chef Chris gave us the guidance and confidence to create a great meal!


Chris was amazing!! We are totally doing another class!


We had a great time! The pasta was so delicious and easier than we expected (with expert guidance). Thank you Chris! (And Todd)


It was terrific.... Well paced and easy going.... Chris and his husband delivered a very enjoyable evening...not to mention a delicious dinner... Thanks Chris


WE LOVED CHEF CHRIS! Great meal, wonderful instructions. Highly recommend him for your next distanced gathering :)


We had a great time and would definitely do this again! The food was delicious, not too difficult and the opera was the cherry on top. Only wish we had more than one song!


Thank you, Chief Chris. You were fantastic and I enjoyed following your cooking schemes. It all turned out great and good to eat. It also was fun. It was also good to have others present to ask questions and you have good responses. Very relaxing and good company. Well done and good luck. Thanks again.


Wonderful experience!!!


Such a wonderful time making pasta with Chef Chris and listening to live opera! Made for a memorable evening, thanks Chef Chris!


Pasta was amazing! Would definitely recommend this class for anyone making homemade pasta for the first time!


Very enjoyable experience! A great learning experience! A new appreciation for food and those who prepare it.


fun date night


My husband was so displeased with this "class" that it's ruined our Valentine's Day. For example, Chef Chris didn't follow his own recipes and people said why are you doing this? His response was just "Oh I should have updated it". For the Classic Tiramisu he totally made it wrong! My husband followed exactly how he did it. Their products looked the exact same. BUT Chris never beat the eggs until a stiff peak or even separate the eggs! He left the eggs a soupy yellow puddle. So our tiramisu is a soupy squishy mess of jello. There is literally no way to save it and make it edible. The cookies are no longer of any shape and have disintegrated into a puddle. Honestly, I feel like some guy who lived in Italy, who thinks he's legit has NO idea how to cook! And the opera...one three minute song. Wow!


Chris was very professional and personable. He was able to handle our vocal group.


The meals were fun and easy. Would have loved more of the opera singing:)


Wonderful experience


Great experience! Learned a lot along the way and had a ton of fun!


Chef Chris was fantastic. He did a wonderful job of instructing and providing detail and helpful hints throughout the experience. He also had his spouse serenade us with some Italian Opera at one point which was an amazing surprise. Our team and clients had a great experience and evening together thanks to Chef Chris!


Thank you for the experience of learning Italian cooking. My family really enjoyed the simple but delicious Italian dishes that I created.


Really friendly and patient! This was our first cozymeal booking and we're very excited to do more.


Chris was awesome! Highly recommend it and the event was very well done!


Dear Chris, we really enjoyed the class. It was a one of a kind experience...your presentation of how to make the dishes, specially the pasta was fantastic. The lemon creamy sauce was delicious! And to add to the fun, the Opera singer was great! Thank you so much! What a memorious event, congratulations! Mercedes and Jose (invited by our daughter Vanessa and Sean.


We had a wonderful time! Chris was easy to follow and we absolutely loved his husbands singing!! Best birthday present I got this year!!


Chris was wonderful. Very patient and his directions clear and easy to follow. Loved his husband's opera singing. Would definitely do this experience again. Thanks Chris.


Awesome class - informative but also relaxed and fun! The opera interlude was an extra treat!!


Had a terrific time and created a delicious meal. Thanks to Chris for the excellent session and also to his spouse for the outstanding opera performance bonus! Surprised and enjoyed! Wasn't sure what to expect but was really a great experience. Thanks Chris!


I wasn't really sure what to expect from the zoom class. It was so cool! We met people from across the country and Chef Chris was excellent at keeping the group on track and on time. We were schooled how good our food turned out. We learned great cooking tips and will definitely make the recipes in our own again. The opera experience was amazing, such talent. Dinner and a show right from our little apartment...very cool.


Excellent chef! Organized, helpful and interesting. We would definitely book him again for our next cozymeal experience.


Great time, food was wonderful. Very helpful advice and tips on cooking techniques.


We had a ton of fun and Chef Chris was great! The food was awesome and he was very helpful. We enjoyed the opera interlude as well. Can't wait to do this again!


Chef Chris was great with our crazy work group. Very informative and clear, easy to follow instructions for students with all levels of cooking experience. Would not hesitate to book another class with Chef Chris!


We greatly enjoyed our pasta making evening with Chef Chris! He made pasta making easy and fun. We also loved the salad and tiramisu and feel we will make these dishes again. We highly recommend Cozymeal!


Chris was very helpful and was a pleasure to learn to cook from. Thank you Chris


His personality was wonderful, his instructions, and the added info on how/why to do something was great! Thoroughly enjoyed his class!!


Everything about the Italian Opera Night was amazing. We were celebrating a birthday and chose to cook together with Chef Chris. Everything we made turned out wonderfully and Chef Chris was a patient and knowledgeable instructor. Never have we ever made our own pasta before and I was able to create the meal again tonight so the knowledge stuck!!! Also the music...amazing...please share our gratitude for that extra gift as it really made it a memorable night!


What a wonderful class! Chef Chris knows his stuff and actually lived in Italy so this class is the real thing.


Chris was interactive, patient, and thorough with his instructions. I learnt some very cool recipes that otherwise sound daunting but Chris broke the instructions down to very simple tasks. The Italian ooera interlude was a fantastic end.


Great experience learning new techniques! Lots of fun!!


Was a great learning experience with Chris! Made homemade pasta for the first time ever, and turned out great! Would definitely do this again!


Chef Chris was awesome! The entire 3-course meal was so thoughtfully prepared from easy-to-source ingredients and yet it was one of the most delicious dining experiences we've had. We also picked up a couple of awesome kitchen tips (cracking eggs, chopping parsley). The musical interlude by Chef Chris' husband Todd was an awesome addition. Will be making this recipe again and again :)


Chris was amazing! Very patient and made it fun :)


Great class! The recipes were wonderful and Chris was a great instructor. Wonderful team building event.


Had a great time reconnecting with team members and also had an excellent meal!!


This was an awesome event for covid timed Bachelorette, thanks Chef Chris, dinner was delicious!


Chris was great, super engaging and helpful. Also really loved the opera interlude! A really fun evening, and something different. Both my husband and really enjoyed it!


We had a great time with Chef Chris. He did an excellent job teaching us how to make pasta. The food was delicious and the entertainment was amazing!


Chris was great!!


The class was well formatted and structured. All of the questions asked were answered with extra tips and background info. We were able to modify the recipes to be vegan.


Had a great time, food tasted amazing!! Opera song was a bonus!


My girlfriend Michele and I did the class yesterday. Chef Chris was great in his directions and in showing what he was doing. He answered all questions with patience. I am fairly new to cooking and usually stress unduly. This was relatively stress free despite some mishaps on our end and very productive. The meal was great and I look forward to other classes. Thanks Chris


We had a great time. My partner is just starting to cook and we assumed we would divide the work, but I sprained my hand and he had to do everything. And he thoroughly enjoyed it, too, said he can see us making fresh pasta again. Great instructor. great menu and a geographically diverse group--another plus. Thanks!


This class was challenging and fun. You learn new things including how to make delicious pasta for the first time. The opera singer was brilliant. Pace was great if you prepare well in advance. We would definitely take another class with Chef Chris. Many thanks!


Amazing. Chris is an afternoon excellent teacher, warm, funny, and a great chef. We loved this experience. The Italian opera was such a treat!!


I enjoyed the class, learned some cooking tips and will make all 3 recipes again soon! thanks Chris-Beth
Cozymeal guest reviews for other experiences with Chef Chris


I had a great time with Chris. I learned some new things and ended up with a great meal. The time flew by. I highly recommend him!


We had a fantastic time learning how to make fresh ravioli. Chef Chris made it super easy to follow. I appreciated all the tips and tricks. Looking forward to participating in another online class in the very near future.


Chef Chris is wonderful and so are his recipes!


Chris went well over the time the course stated and not because we were busy cooking the entire course. Over an hour was wasted listening to his partner sign (not necessary when we're here for cooking) and him just randomly talking. He seemed ill-prepared for the course.


Absolutely fantastic. Attentive and insightful, we will definitely do another class with Chef Chris!


Chef Chris was great! Very easy to follow along and offered many great tips along the way!


Well paced. Delicious food.


This was a great class!! Chef Chris was so clear and full of information. He made an effort to speak to each participant. I hope to be able to take another class with him.


We absolutely enjoyed our time with Chef Chris! He was very patient and great at explaining concepts to our high school students via zoom.


This was a first-time experience for my kids and I and we will definitely be doing it again! Not only was it a fun experience but the tiramisu was the BEST I have ever had!! Highly recommend taking the course. Be prepared to work but is so worth it:).


A fun class making two yummy versions of tiramisu. Thanks again Chef Chris.


Thanks Chef Chris!! Class was informative, happily answered everyone's questions and just a great experience ??


The food turned out great, and it was a very fun experience with Chef Chris! We went through some parts a little quickly, and I had a hard time keeping up solo. But overall a fun time.


Chris was friendly, knowledgeable and patient. We really enjoyed the class, and would take one again in the future. Thank you Chris!


A fun experience!!!! Chris was very good, there were 10 of us. He was patient and explained well. Would definelty recommend Chris for a fun evening learning to cook something new.


This was a great way to spend a Friday evening - very entertaining class. Chef Chris did a wonderful job explaining things - easy to follow along. And the meal was delicious.


Chef Chris was fun, engaging, and taught us a great meal!


Great class learning how to cook with red wine and Marsala wine, and Chris was very patient and explained everything really well. Would definitely recommend!


Chef Chris went slowly and communicated clearly, giving facts about the history of the food, tips on different techniques and how the steps should look. I thoroughly enjoyed this experience and the end result was delicious.


Our 2nd class with Chef Chris and it was fantastic! His pace is perfect and the food is amazing! So much fun and we are looking forward to the next one!


great ravioli!


Awesome all around!! Great chef!!


It was a really fun class! Chef Chris was great! He was thoroughly knowledgeable about the process, enough to answer any questions people had if anything wasn't going as it should. Food turned out great, and we learned a lot about the why's of the cooking. Highly recommended!


Fabulous class! Loves the recipes!


This has been a really frustrating experience. I've been trying to communicate with both Chef Chris and with the Cozymeal customer service team for a week and a half, trying to get a credit for a future class - I'm not even asking for a refund! Chef Chris initially offered me a different class date that didn't work for my schedule, and after that he said he'd get back to me... but I never heard from him again. The customer service people said that it's up to the chef, and shrug their shoulders. I've given up on getting a credit. It feels like they're more concerned about keeping customers' money than making sure they are happy with their class experience. I probably won't book another class through Cozymeal, and it definitely won't be with Chef Chris.


Chef Chris was great. Very calm and patient in the kitchen. The meal we cooked together with friends was so good. And it was fun seeing people from all over the country on the Zoom. Cooking together.


Chef Chris was great - he was so patient with us!


What a fun session and food was delicious!


Our cooking class was a first time, shared, and unique experience w/ our five kids, who gave it to their mother as a Christmas present! We enjoyed the class and our time together and learned some new cooking skills and tricks. Chef Chris was most accommodating, knowledgeable, personable, patient & responsive to our questions and needs, especially as sometimes things could move a little fast and grandkids could intermittently distract ?. After our 2 hr class, we continued our family evening virtually for several hours, enjoying the culinary fruits of our labors and each other. We have all agreed to do it again! Thank you Chef Chris, you were great!


Great experience! I would highly recommend it to anyone trying to add skills in the kitchen!


My daughter and I thoroughly enjoyed this class. I appreciated that, while simple, the ingredients came together so deliciously. Chris did a great job of keeping everyone moving and on the same page without rushing the process. I highly recommend.


knowledgable and relatable


Chris was amazing!! That was our first Cozymeal class and we absolutely loved it. The pace was perfect- we never felt rushed and he was really easy to follow. The food was delicious!! Thank you for an amazing experience!!


Loved it! Thanks!!


Lovely chef! Knowledgeable, patient and charming ? Dinner was delish, family devoured every last drop. Huge thanks


This was a great experience. Chef Chris was knowledgeable and fun and the food was phenomenal. I can't wait to try another class!


Chris was relaxed, knowledgeable not only about the recipes but the origin of them and made the experience fun and relaxing!


I signed us up as a birthday present for my husband who loves to cook. Although he had made a good chicken marsala in the past, he was excited to learn a couple of new tips from Chris. He enjoyed it so much, he made it again for breakfast the next dat!


My family had a fantastic experience taking a virtual cooking class with Chef Chris in celebration of my mom's birthday. The menu was phenomenal (chicken marsala/flourless chocolate cake/crostinis), and Chris was so fun to chat with and learn from! Chris is super knowledgeable and really takes the time to educate you on the various ingredients as well as the regions from which they originated - we learned so much more than just how to prepare the items on the menu! I have been singing Chris' praises all day to my friends and coworkers, and we will definitely be booking another class with him!


Chris was very informative kind and patient with us. He interacted well with all of the classmates and made us feel welcome. We will look for other sessions with him. My friend was here from Texas and we will invite others to cook virtually with us. Thank you Chris!!


Chris is a great teacher and very knowledgeable. He guided us through the many steps of making ravioli and patiently answered every question. I appreciated his attention and encouragement. I highly recommend his class.


Thank you Chef Chris for a great meal and a fun evening with family. You guided us thru new recipes and methods and entertained us with facts about foods and Italy. The end result was a great tasting meal and a very enjoyable evening.


Chef Chris was fantastic and so was the food we made. Definitely recommend his Cooking with Wine class and chatting about Italy. The roasted grapes and ricotta crostini was everyone's favorite and were all planning to make it again.


Chris was great, very knowledgeable and patient.


Chris was awesome! Very comfortable in the kitchen, knowledgeable and friendly! Answered all our questions. Very patient! We really enjoyed our class. I would definitely recommend this for a fun group gathering!


Chef Chris' calm demeanor made for a fun and very enjoyable evening. The food was delicious!


The team had a wonderful time and the food was delicious. We will definitely be recommending Cozymeal to our fellow employees!


Chris did a good job coaching everyone through the steps, answering questions, and also keeping the session moving along at a good pace. It was a little confusing that the recipe was labeled as Tortellini Filling but we made lasagna. I did not at all care at all for the chocolate cake - ended up eating two bites and tossing the whole thing. Perhaps something lighter to follow the hearty lasagna would better round this meal out better.


Chris was very engaged in our success and clearly enjoyed both cooking and teaching. Thanks for a great time!


Chef Chris did a wonderful job at clearly explaining each step as well as how cooking with different wines can have an impact on the taste of the meal.


Chef Chris was very helpful and the food was delicious. Great class!


We really enjoyed this fun, delicious cooking class. It was very helpful that we had all of the ingredients pre-cut/measured as we would have scrambled to keep up. Chris was awesome about sharing his wisdom and answering questions. Highly recommend the class!


We had a great time, and Chef Chris was a wonderful teacher! The class was well paced, it was very interactive, and we were given great ideas on how to stretch the recipe further in the future. We will definitely be taking another class soon!


Thanks Chef Chris!


Great low key and enjoyable to try new recipes! Chris was great and unassuming - made us all feel like we were really in his home kitchen! Wonderful way to connect with family and additional folks from all over North America -


Chris, Thank you for a fun class last night. Mary Ann and I really enjoyed the menu and cannot wait to make for our extended family after COVID! Stay safe and keep cooking! Jim and Mary Ann Sisco


This was a great class. We made two delicious tiramisu's in under 90 minutes with Chef Chris. Along with lessons on making these wonderful dessert, he offered lots of goods tips that can be used on many other recipes.


Very nice. Easy to follow. But one complaint. It said traditional tiramisu. Well in cooking instructions says whip up egg whites separately. I feel it would make the tiramisu thicker. He just had us throw in whole egg and mix. He explained he tried both ways its fine But it is not what i paid for. I wanted to it correctly. I havent tasted it yet. I am disappointed he didnt use the recipe provided.


This was my second class with chef Chris and it was super fun and informative. The desserts turned out super delicious both the times.


Really great experience! Very engaging and covered so much in class!


My husband really enjoyed learning how to make homemade pasta! Chef Chris is amazing!!


Fun class! Chris was very attentive to all members of the class and the food was yummy!


Chris was calm and flexible and able to entertain our questions. He provided us with interesting facts about Italy and pasta in general. I wish the prep instructions were a little more clear.


Such fun. Chef Chris was very approachable and informative. The food we prepared was so good!


Chef Chris was great! He was friendly snd wTm snd his instructions were clear and easy to follow. I think the ingredients needed should have been more clear Instead of "dark Choclate" for example the ingredient list should have said "chocolate chips" because that was in fact what was needed. Also , the basic lust vs optional extras should also have been made mire clear. We were led to brluevr we needed heavy whipping cream when in fact that eas not kart if the lesson snd it was an optional extra BTW Iveould take another class with Chef Chris in a heartbeat


This class with Chef Chris was educational and fun! One thing I learned was it is best to crack an egg on a flat surface to reduce the shells in your dish. He gave easy to follow instructions and was encouraging all questions.


Chris did a great job and the meal was delicious !


Chef Chris is a great teacher!. We had a very full class for ravioli making and he was able to manage questions from a large number of us, checked in on progress and also spent way more than the allotted class time to ensure we all got through the recipe. We've taken two classes from Chef Chris and would definitely recommend taking a class with him.


This was our 2nd class with Chef Chris. Our daughter Sam who made the ravioli by herself impressed both her parents. They were better than any store or restaurant we have had. I highly recommend cozymeal and Chef Chris for getting today's kids involved in cooking.


This was a great class. Chef Chris really took the time to explain not only the dishes we were preparing, but cultural background stories as well. We will definitively attend another class with Chef Chris and encourage you to try one if you haven't already!


Chef Chris was an excellent teacher. Very knowledgeable yet was able to be clear in all his directions which made it easy and fun. He was a warm and informative teacher and I highly recommend him. Thanks, Chris!!


It was really fun and Chef Chris made each step clear.


Great instructor, fun session


Chris was great! Despite having multiple recipes and a decent sized group, he gave great instruction, interesting facts, and led us to make yummy treats! Highly recommend!


Wanted to thank Chef Chris for the fun yesterday cooking a three course meal together ! Chef Chris was excellent in his instructions and wow what time keeping ... impressive ! My family was super happy with the food. Husband impressed with the starter and main and my daughter delighted with her rich chocolate pie!


Had a great time! Loved it!


Chef Chris was fantastic! He was very welcoming and checked often to make sure that we were all falling along and keeping up. He was great at answering questions as well! We really enjoyed the experience and hope to take another class from him.


He was very personable and explained the process well. My screened said "host muted you" at the very beginning & I couldn't ask questions. Basically watched a video and I texted Sara (host) with questions. Some gorgeous people never left the screen with their 50 questions. Hmmmm......


Really enjoyed learning how to make ravioli last night, Thanks!


Our group throughly enjoyed our class. Chef Chris explained every step in a very easy to follow manner. His stories made the class feel like we were in a friend's kitchen. Our group will definitely schedule another virtual event, and hopefully an in-person event in Dallas (when it is safe to do so), in the future. Thank you very much, Chef Chris.


Chris was personable, helpful and just fun to cook with! Wonderful meal and lessons learned for making the meal in the future!


Chris was great! A bit fast but very helpful with questions and suggestions.


He was super amazing and very detailed. I had a lot of fun and Chris was great!! Recommend by me for sure for any upcoming events! Had fun and good food?


Meal was great! My kids never eat lasagna and today my spirits were lifted as they came back for SECONDS! amazing ? thank you for your time!


It was generally enjoyable, but was hard to follow at times. He went pretty quickly and some of his instructions were a little unclear (amounts, whether to split the dough/filling in half, etc.)


What a fantastic experience. Chef Chris was knowledge, patient and funny. He made the session straightforward and simple for those of us who had never made homemade pasta before. It was a fantastic option for a virtual team event!! I would highly recommend Cozymeal to anyone and Chef Chris was AMAZING!!!


Chris was an excellent and patient teacher! Excited to try my ravioli!


Really clear instructions and patient! great experience


Good recipes and a lot of fun. Chris took us through step by step, providing interesting tips and insights along the way.


Chris was excellent with his interaction with each guest, easy to follow and the desserts came out perfectly


Chef Chris was a good teacher, I had a lot of fun making homemade ravioli


So fun! Thank you!


Chef Chris was very kind, and for the most part patient with our group. My review is mainly due to the lack of information we were provided around the ingredients and how to prepare for the class. Unfortunately, the list that we were given did not include some key ingredients, like a butternut squash or parsley which ended up being crucial for the dish we were making. On top of that, it would have been nice to have a clearer idea of what we could do in advance to prepare our ingredients for the class. It seemed like it would have been easier to have pre chopped squash, garlic, and other ingredients. I found that I had to leave several ingredients out of my recipe because I simply didn't have time to chop them.


Chris was very skilled to teach this class and he was fun to work with! Perfect for tired and burned-out professionals who want to focus on something enjoyable. He was very interactive and I picked up on new tips to enhance my skills at home.


Such a fun team bonding event and Chris was a great teacher


Chef Chris was awesome! He was very patient and thorough, and walked us through every step of the ravioli making process. I would have never tried to make something like that on my own, but with his help, we had a very tasty dinner! Thanks Chef!!


Loved the class. Attention to detail was spot on and enjoyed the class very much!!


Had a great time!


What a great chef! Second time taking a class with him just as good as the first.


Wonderful experience, great recipes and very patient with the group! Chris did an incredible!


Chef Chris was great... appreciated his class.


Chris was kind, personable, knowledgeable and patient. Our team had a wonderful evening!


We had a lot of fun making raviolis with Chris. He did a great job explaining each step and the final product was delicious.


Chris was really great! The ravioli came out tasting amazing!


This was a very fun evening with Chef Chris . I enjoyed the experience of cooking new things.


great session! Chris is very knowledgeable and entertaining with some of language and history of the recipes. Also very patient with the kids and fam. Thanks! Josh


comfortable presentation style.


Great experience! Very knowledgeable.


Food was amazing! Family had a blast!


Chris was kind, patient, and very easy to learn from and cook with. This was my first ever cooking class. I will cook with Chris again. The food was great.


Chef Chris went beyond our expectations and made the recipe fun and easy!


What a great instructor! His pacing was excellent. We learned a bunch and we'll definitely take additional classes from Chef Chris.


I had SO MUCH fun with Chef Chris! He made the class a blast, delicious food, and went over time for us! It was unexpected and so appreciated! Thank you Chris!!


Chris is very engaged, helpful, and entertaining. Great grip event. Thanks


It was very enjoyable.


Had a great time!


Chef Chris is a great teacher! He was patient with the group and kept us on track. Plus he is so knowledgeable about cooking techniques and all things Italian. We had fun and learned a lot!!


He was wonderful! Chris helped us, explained why we were doing something not just how to do it, and he had fun stories to share along the way! And oh my, everything was delicious!,


Great job. Very professional. Would take another class with Cheif Chris.


1. Excellent Marsala recipe and instructions 2. Loved the Crostini recipe Chris is friendly and engaging. Improvement areas: 1. Reduce the number or recipes. I didn't make the cake so felt like a more relaxed pace (Last time I did 3 recipes). The time is too short for one person doing a full recipe (3). 2. I have also noticed that in both my classes the Chef did a single portion of the entree recipe so the time required for him to complete is less. In the future I will do the same. I suggest that you note the options in the instructions.


Great class. Fun. Ended up with a tasty meal. Picked up a few good tips.


Fun class! Chris is a great chef and instructor.


My guests had an amazing time! You can tell Chris taught prior to leading these virtual classes. He was very patient and informative. I will never crack an egg the same!


Chef Chris was great; he shared cooking tips and tricks as well as some wine history to go along with the dish! We had measured and prepared all of our ingredients ahead of time yet there was certainly time to do the prep and measuring along with Chef Chris during the class (which lasted just under 2 hours). 100% recommend as a fun and engaging quarantine activity!


Easy to follow, thorough instructions, and a lot of fun!


Wonderful class! Chris gives you the history of this cooking style, well as tips on technique as he guides you through and is happy to answer any questions. The class felt well-paced and dishes are certainly are tasty.


My wife and I truly enjoyed the two hours cooking with wine and the hours afterwards eating the delicious Crostini w grapes & herb ricotta, chicken Marsala and GF chocolate cake. Each wonderful and will make again for self and friends to impress!!


Everyone loved this class!


The class was great and Chef Chris made it very easy to follow along and gave plenty of help and interesting commentary along the way. A very fun event for our team, everyone had a great time.


My mother and aunt absolutely looooved this class ? Said it was well organized, fun and informative !!!!! Their ravioli dishes came out so beautifully!!! Thank you very much !!!


Chef Chris paces his class very well, is patient (doesn't mind repeating or slowing down) and gives good tips as well. Even though we aren't gluten free, it's great to have some go-to gluten free desserts when we need to accommodate others' dietary restrictions/preferences. We've already signed up for another class with Chef Chris! Thanks!!


Some technical difficulties, but Chef Chris was a great teacher, and our tortellini turned out pretty well!


Chris was a delight. Our pasta flavors were great. My noodles were a bit too thick but a great learning experience


Chef Chris was very thorough! Everyone really enjoyed the class!


Great!!


Loved it! Very successful! Ate for dinner and loved both stuffings. Clear and easy instruction.


The chef was also incredible. Chris was incredibly personable and fun but also extremely informative and patient. I appreciated the description he gave to each step so we knew what to look for or feel for in our meal prep. I never felt rushed or overwhelmed and couldn't believe how fast the time flew by. He definitely has a teaching style that was easy to follow to get incredible results. I am so glad that I have found Cozymeal and the online classes. As someone who loves to cook and learn new recipes, it will be something I visit again.


Well organized and well taught.


The class was great. Liked doing it with my isolated neighbors. Fun, relaxed, well instructed. Loved Chris's positive style. I was concerned that my ravioli did not look like his and were squishing out the sides but it did NOT spill out when cooked asd was great. Cooked the ravioli and then just mixed with fresh tomatoes, basil and a bit of oil...GREAT TASTING. I used the leftover scraps to make great thin noodles.


The ravioli class was easy to follow along and fun! Really enjoyed it. Thank you, Chris!


A REALLY FUN TIME, good food and a great teacher!!! THANKS


Chef Chris was great. Took his time explaining the process of handmade Ravoli. Although mine did turn out as amazing-looking as his they still tasted terrific! Looking forward to taking another virtual class with him.


The class was great. Tasted like an authentic tiramisu. Able to ask questions and calm environment.


We learned a lot and had a great time preparing and eating the food we made. Chef Chris was a great teacher and a lot of fun.


This was a fun participatory cooking class with co-workers. Delicious 3 course meal, easy enough for everyone to prepare. Chris was super nice, informative and efficient! :)


Chef Chris was great! It was easy to follow his instructions and he provided very good information. He was happy to answer any questions. The recipes were easy to execute and the results were delicious. It was an enjoyable experience overall.


I had a great time making pasta with my Dad for his birthday! Thank you Chef Chris. I hope to do more classes with you.


Chef Chris was awesome!! He gave us a history and geography lesson while we learned to make pasta. Thank you


Such a fun time! A super unique and interactive experience, a great way to celebrate or just spice up your dinner routine.


I bought this for my husband for Father's Day and he really enjoyed the session! Chef Chris' interactive practices were great! I peeked in to help clean as he went along and enjoyed as a spectator.... I may participate in other classes for couple, kids, and individual now that I see how productive and easy it was. Than you Chef Chris!!! Can't wait to taste my husband's creation!


Chris was so patient and great at helping us solve our problems! He was very knowledgeable and dropped fun facts about pasta throughout the lesson :)


We had a great time learning how to cook with wine from Chef Chris. He's very clear and easy to follow and a lot of fun! Would definitely recommend!


Delish?


Very knowledgeable! Fun and easy recipes!


He was AMAZING! so technically savvy and so patient. Thanks so much, Chef!


It was a fun class. Yummy recipes. Perhaps too much too many recipes for the time window. Thanks!


Chef Chris is such an excellent instructor we signed up for a second class from him. He explains and demonstrates each step very well. I'd highly recommend him!


Chef Chris did and excellent job teaching us how to make tortellini online. He is extremely patient and teaches each step in an extremely understandable manner. I would highly recommend his classes.


Awesome experience, and thanks for showing us how to make our own double broiler ???


Excellent experience with a Great Chef! Thank you ?


I had a really good time - got to do some cooking with my family (even if it was from a distance) and made some really excellent food. In fact, I've already made this dinner a second time, it was sooo good. Thank you


It was fun and the pasta we made was delicious !


Chris was great. Very knowledgeable and took the time to make sure all of the participants were keeping pace. Would definitely take a class with Chef Chris again!


This was so fun! We took a pasta making class virtually and it was so much easier to follow online than I expected and still felt engaged in the class. Highly recommend!


We took an online ravioli class with Chef Chris and had the best time. He was patient, knowledgeable and detail oriented. There were 12 couples in the class and he made sure to give each of us individual attention and answered all of our questions. The online class was a great way to bring friends and family from all over together and we plan on doing another one very soon. It was also a lot better than just streaming a video as the interactive aspect makes all the difference. Thanks Chef Chris!


Chef Chris is great! We did a (virtual) French cooking class via Zoom for my husband's birthday with a group of friends. It was delicious and Chef Chris gave clear instructions throughout. He made it a fun night for all of us. Highly recommend!


Great experience with a great chef! We loved the cuisines and felt comfortable learning and asking questions. The foods were unique and delicious.


Our family was gifted a Cozymeal class from family for Christmas. Our teens wanted to learn to make authentic Neopolitan pizza. Chef Chris was kind, welcoming, organized, prepared and patient. We had our vegetarian requests accommodated and everything was delicious! We had a great time bonding as a family and we loved trying something new and different.


Great experience. Chef Chris was an excellent host and teacher. Very friendly and knowledgeable. We had a fantastic time.


Great time and great food!


Very enjoyable to work with! Great atmosphere and excellent stories behind the food. Thank you for a fun evening!


If you've never taken a cooking class before, I highly recommend Chef Chris! His class was simple but made a delicious meal. Making our own pasta at home is much less daunting after a lesson from Chef Chris. The class was a anniversary gift to my boyfriend and he loved it.


Chef Chris was a fantastic and knowledgeable guide to the techniques and flavors of Tuscany. We had a wonderful time creating and eating this beautiful meal and getting to know Chef Chris. We both recommend this experience with Chef Chris and look forward to cooking another meal with him!!


Class was great! Chef Chris was really interesting to talk to! His knowledge of the food is clear! I liked his approach to work from texture / visuals and less from a recipe! It was a little expensive, but otherwise great!


Awesome experience Will do again


We really enjoyed our experience with Chef Chris. It was an intimate setting for 6 people, so even when one person handled one part of the meal execution, everyone could learn from it. Chris was extremely knowledgeable and could answer all our questions thoroughly, so we learned a lot. I also like the style of teaching where we're not taught to just follow a recipe, but instead taught to cook by scent and taste. The one recommendation I have is that because we started with making the dessert first and didn't get to the appetizer until later, we didn't have anything to eat until about 1.5-2 hours into the class. I understand from a meal prep perspective it made sense, but we were pretty ravenous by the time we could munch on the appetizer. Maybe some cheese and crackers/bread at the beginning would help, or start with the appetizer dish? Still we thoroughly enjoyed the experience and plan to return again. Thanks!


Such a wonderful experience! The food was great and Chef Chris was so friendly and knowledgeable. 10/10 recommend!


Chef Chris was very fun and informative. Food came out really well. We were allowed to do a lot of the prep and cooking. Looking forward to the next class already!


Had a great time!


This was a great experience for me and my co-workers. I don't really like tomatoes, pasta, or coffee, YET I ate everything single thing we made because it was absolutely delicious. I never knew how good home made bruschetta, spaghetti, and tiramisu could taste. He broke the recipes down so well that I feel confident I could go home and do all of it myself. I learned so much from him and can't wait for our next class with Chris.


We did this for a Girl's Day Out and had a BLAST. Such a fun experience. We learned a lot, the food was delicious and enjoyed an afternoon of fun conversation. I would absolutely cook with Chef Chris again.


Myself, my wife and another couple decided to do this for a fun date night. While we did have fun, we did not cook. In fact we did not "Cook" a single thing. We cut all of the vegetables up for Chris to cook. It started with him making a couple types of salsa. Unfortunately, he only had about 20 tortilla chips for 6 people. We couldn't eat the salsa. There was a little awkwardness with an AIRBNB guest ordering Uber Eats as well coming through the area we were in. Finally, to making the Flan, it was already made. We were told we didn't have time to make it. In my opinion when you sign up for a "Cooking Class" you "COOK". The 6 of us did not touch a cooking device and dessert was premade or purchased. The appetizer was useless as we had not way to eat it. BTW we were told that the recipes would be emailed to us the day after. We have not received anything since.


Chef Chris was very knowledgeable and friendly. We had a fun night cooking/eating in his home kitchen. The food was very good.


Great time


Had an excellent time! He's very knowledgeable and very detailed about the dishes. Definitely will be back!


Cooking with Chris was a great experience... From the cooking, the conversation, the atmosphere and overall experience... Everything was phenomenal. He gave us a great experience and an amazing memory. He definitely knows what he is talking about and we plan to cook with him again.


Jack Trakowski
22 Apr 2019
My wife and I had a great time cooking with Chris. We learned some history about where the dish originated and the nonna's who made it. Great fun! We will do it again.


We had a great time! Thank you!


Chris did a fantastic job in accommodating our group for a special birthday celebration. He was courteous, knowledgeable, and welcomed our merry band into his home for a truly memorable evening. The dishes he selected were thoughtfully curated - not too quotidien, but also not too complicated that we couldn't replicate - and each dish had a story behind them. I would definitely recommend the orecchiate menu option to anyone interested in a simple yet flavorful dish!


Chef Chris was VERY knowledgeable about his craft and educating us on the food, preparation and even the rich history of the food's origin! He was very courteous and patient with those who do not cook, a lot; and guided us through several hands on tasks, ensuring that we enjoyed the event. He even took care to ensure our dietary needs and the BEST part was that the outcome was a delicious meal our team enjoyed eating :-) We had an amazing time and would definitely recommend for professional and personal events.


Chris was a revelation. We went into this experience not knowing what to expect and were so happily surprised. Had no idea a cooking class could be so much fun! He was part of the experience, he was incredibly knowledgeable, and great company. Along with this the food was incredible. Suggest a million times. Will go again and bringing friends.


Chef Chris was both friendly and knowledgeable. He made learning the techniques a fun experience that will stay with us. Thanks for a great time!


Chef Chris was awesome. This was a surprise date for my wife. The food was great, the experience was hands on and Chef Chris was very engaging. Will definitely do this again.


Chef Chris is professional, knowledgeable, and so friendly! You can tell he is passionate about what he does and it shows in his skills, how he teaches, and the food! We had the best date night in taking his cooking class - I would recommend him to anyone!


Great class. Chris is very engaging. Fun way to meet some new people. Food was excellent!


This was an unbelievably fun date night. Chef Chris was just absolutely fun to be arond.


I husband I had s wonderful time. So much so that when it was over I was surprised the time had passed. The food was fun to make and my husband stirred something on the stove. Miracles really do happen. This was a Christmas gift from my husband and he got a lot of man points. It was a great gift. I look forward to doing it again.


This was a great experience! Would not hesitate to book again. Delicious food and Chris was so helpful and personable. I've taken a few cooking classes in the past but this is the first one that has inspired me to go out and buy new kitchen equipment in order to replicate the delicious food we had.


Amazing evening - we learned some great dishes and the food was unbelievable. Perfect date night - Chris is amazing and we will definitely be doing this again!


Chris made learning so easy and fun!


We really enjoyed our meal with Chris. He was very knowledgeable on both Tuscan cuisine and culture.


This is an introductory course into Italian cooking both in fundamentals and by region! Chef Chris is so delightful and the narrates the cooking experience with tradition and ease. You won't be disappointed!
Guest reviews for Chef Chris


The whole experience was like being at your friend's kitchen and being taught to cook. Chris was warm from the moment we walked in and made us feel at home. He lets you do the work which was very important to actually learn the process.


I can't think of a better date night than getting covered in pasta dough -- learning how to make ravioli and tortellini from scratch. The food was delicious and Chef Chris was awesome. I can't wait to eat more of this fresh pasta.


This has been the third class with Chris that I've attended and -- unsurprisingly -- another winner! The history of the region where the food originated in addition to the dishes themselves were incredible! It's so much fun to meet and cook with people who are as enthusiastic about food as Chris. Do yourself favor and take this class :)


Chris is the BEST! I left the class feeling like all the recipes were something I could recreate at home (I also left incredibly full!). I can't wait to make the broccoli rabe pesto and homemade pasta ASAP. And the focaccia. And the dessert. Basically--everything. I encourage EVERYONE in Atlanta to take Chris' class and not only did I learn a lot but I also had a great time. I attended the class not knowing anyone, but Chris made sure we were comfortable with the new people. We all had a great time. Can't wait to do it again!


I just took a tortellini-making class with Chris. I absolutely loved it! Everyone was so friendly and supportive and the food was absolutely divine. Chris really breaks down each step into manageable parts so it doesn't feel overwhelming or too complicated to replicate at home. Taking this class with Chris was one of my favorite things I've done in Atlanta. First of all, the food was AMAZING. Chris is an exquisite Chef. Further, the instruction he provides is very straightforward and clear. I was even able to recreate it at home without feeling overwhelmed and anxious! That's huge for me, since I often feel very afraid of my kitchen. Everyone who attended the class was friendly and supportive. I highly recommend going to his classes if you want to feel more comfortable in the kitchen and if you want to eat a lot of extremely delicious food.
Local Grocer Delivery Available!
$ 49 Per device
2.5-hour class hosted on Zoom. Tax included.
---
Meet your chef

---
After discovering his passion for cooking as an Italian language instructor at UC Berkeley, Chef Chris went on to be the co-founder of a culinary event business, specializing in regional Italian cooking, and then worked as a chef teaching cooking classes for corporate groups, cultivating a 5-star rating. Chef Chris now works with a company providing walking food tours of Little Italy as well as teaching his lauded cooking classes.
Other Online Cooking Class Experiences you may like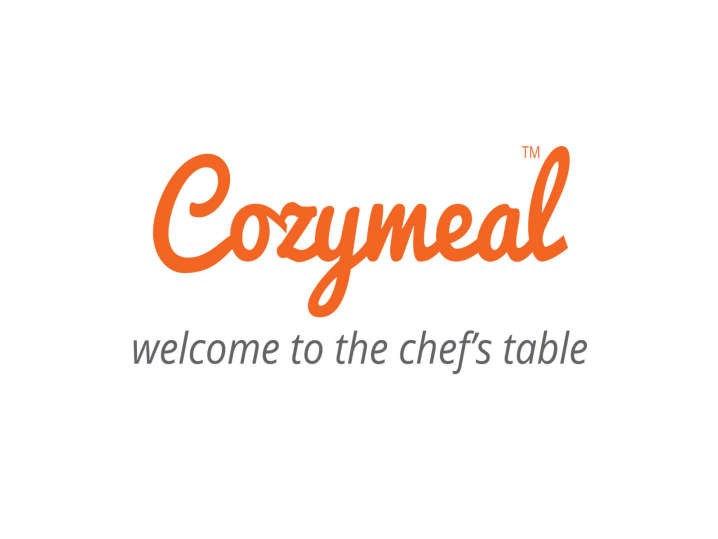 Want Even More Culinary Inspiration?
Exclusive deals, cookbooks and our best tips for home cooks — free and straight to your inbox. PLUS: 500 Rewards Points.
YOU'RE IN!
Thank you for signing up for our mailing list.
© CozymealTM, Inc. 2013-2021 - Phone: 404-596-5333
260 Peachtree Street NW, Suite 2200, Atlanta, GA, 30303