Meal Prep Delivery - Healthy Gluten Free Favorites
Meal Prep Delivery - Healthy Gluten Free Favorites
52 reviews
52 reviews
This class does not have dates listed right now. Find similar experiences below:
Put cooking on the back burner and enjoy gluten-free meals curated by Chef David.
Looking for fresh gluten-free meals to pull you out of your dinner rut? Chef David has crafted a menu featuring flavor-forward gluten-free meals that are perfect for any occasion.

Whether you're craving something light and flavorful like zesty shrimp with basil pesto and zucchini noodles, something comforting like a hearty turkey bolognese with roasted spaghetti squash, something sophisticated like Chef David's lemon garlic salmon, or something new and out of the box, Chef David will prepare it fresh for you!


Chef David has extensive personal and private chef experience as well as event production experience via the Food Network and the James Beard Foundation. His ingredients are always fresh and locally sourced, and his menu options offer a diverse dining experience for each one of your family's taste preferences. Chef David creates your meals in a fully sanitized environment for all steps of preparation, cooking and packaging of all meals.
Entrées
Zesty Shrimp
With basil pesto and zucchini noodles.
Hearty Turkey Bolognese
Served over roasted spaghetti squash.
Mexican Quinoa Bowls
With black beans, corn, tomatoes and avocado-lime sauce.
Lemon Garlic Salmon
Served with carrots and brown rice.
Delivery Minimum

$100

Chef Delivery Time

Meals are delivered between 3pm and 8pm on the selected delivery day.

Labels

Gluten Free
Reviews guests left for other experiences with Chef David


Chef David was great! Fun way to accomplish team building in a virtual work environment.


This was a fun experience to bring our team together virtually. It was interesting to see everyone in their home kitchens. The recipe was straightforward and easy to follow, and gave me a few ideas to tweak a dish my family already enjoys regularly. My one suggestion would be to give a quick explanation at the beginning of the class, showing everyone what view should be used in Zoom to be able to see the chef clearly. As Chef David was talking, the image of his face was the largest on screen, but he was telling us to watch his hands, and that camera was not showing up at all. When I switched to gallery view, I could find his hands, but the image was tiny. Just a suggestion for the future - I could still follow along and enjoyed the experience! Thank you!


Chef David was great! He was really helpful and patient walking us through preparing our mise en place and showed us some very help tips along the way. He did not rush us at all though, with any of these online classes, it's helpful to ensure you have everything ready to go in advance. The orange chicken was fantastic as was the cilantro rice. Our whole family loved it and we will definitely make it again. Would love to take another class with Chef David!


Our very first cooking class, a great experience!! Thank you Chef!


Great class, teach gave excellent tips. Went a little fast.


Darleen Wilson
31 May 2020
Our family loved cooking this afternoon and the recipe, with Chef David's tweaks, is delicious.


Wonderful meal and fun class! Would love to do a future class with Chef David.


Great job, thanks!


I loved the class very helpful


Bruce mermelstein
03 May 2020
Wonderful experience Well done Best part,great chicken and rice!


Bruce mermelstein
03 May 2020
Wonderful time Well planned and executed And best of all great chicken and rice!


The class was amazing. Chef David did such a great job. The food was so delicious. Really a great experience.


K we had so much fun with Chef David!!! Can't wait to take another class with him! Food was delicious


Thank you Chef David! our team had an awesome time and learnt new skills as well. Chef David was there waiting for us by the door when we arrived - a true gentleman and a fantastic host. I hope to be back soon - thank you again! Rana


Chef David was amazing! The class was super fun and chill and the food tasted amazing!


It was a fun event, great meal, good company and Conny and I would do it again in a heartbeat.


What a great experience! My husband and I had a wonderful time with Chef David! He was full of life and made cooking seem so easy! I would highly recommend! This is perfect for a group of friends or for date night. I can't wait to sign up for another class!


Great experience. Great atmosphere. And friendly ppl. Perfect date


Chef David, your overall experience was totally unbelievable but it was all worth it.


Chef David was spectacular. Really amazing personality, and the food was so delicious I had two servings! This is a great activity to do for a birthday or date night.


Such an awesome experience. Had so much fun. If you are looking to do a cooking class, sign up with David. A fun Sunday funday. Everyone is involved and it feels like you are at home cooking for friends.


Chef David is very interactive with his guests, has a great personality and knows his stuff. I appreciate his cooking techniques and the food was absolutely delicious. The setting was great for couples, large parties and private events. He also has a wonderful playlist of music playing in the background as you cook! I would definitely recommend!


We had a wonderful experience with Chef David. We are not advanced chefs (my husband especially), but David guided us through all of the steps and explained what we were doing along the way. The space was gorgeous and we thoroughly enjoyed talking with him throughout the experience. And of course, the food was AMAZING! We had to be rolled out of there.


Made the whole experience enjoyable, fun, and delicious! Even showed us a few knife tricks in the kitchen! Had such an amazing time and would definitely be booking again!


Chef David was a fantastic host and teacher — warm, welcoming and knowledgable. Our group had a great time and a great meal and I couldn't recommend Chef David more highly!


Our cooking class with chef David definitely deserves 5 stars or more! The food (Texmex-lasagna) was so delicious! And Chef David made the experience truly an amazing one by his helpfulness and thoughtfulness throughout the night...highly recommend!


This experience was amazing! Chef David ran the class to our preferences, he was very hands on, fun, interactive and so nice throughout the class. My girlfriend and I were so lucky to experience this once in a lifetime opportunity. The best in NYC by far!


Fun experience and great food!


We loved our experience with Chef David. He was fun and very welcoming. Our food was extremely delicious.


Very friendly, made everyone feel comfortable. Had a great time.


Chef David was the absolute best! My date and me decided to do a cooking class for our first date, and we couldn't have had a better experience. We got lucky that it was just myself, my date and Chef David so we received a very personalized cooking class with great wine and music. Also, if you are into 90s/00s R&B and hits he totally killed it on his playlist! There were many times we would be talking and stopped to sing and dance to the music. Overall, Chef David was a delight and very helpful to all of our questions about how to do certain things. Left with a great meal, great time and definitely one of the best dates I've ever experienced! Thank you David! We will be taking another one of your classes soon.


Chef David was absolutely great. I had a blast and left so full


Outstanding experience! Chef David and KT are fabulous at what they do and beyond personable and fun! We had a blast cooking with them!!! The Caribbean Asian Fusion cuisine was outstanding! I highly recommend you picking this! The space was perfect for hosting 11 of us for a fun holiday experience! We can't wait to do it again!


Good entertaining and good good!


Chef David was amazing - super friendly, funny and energetic! The kitchen was also great, it felt like there was a lot of space. We had a great time using this cooking class as our quarterly team building activity. Would definitely recommend for groups and for team outings.


Chef David was great! We had such a great time learning to cook, listening to music, and enjoying great company!


Chef David was wonderful! He was courteous, friendly, and made us feel welcome and comfortable. And the food, well, BOMB! So good! This was a birthday gift from my husband and it was such a wonderful experience, I would definitely do it again. Thanks, Chef, for an amazing birthday dinner and experience! :)


David is awesome!!! Love his energy !! We had a great time and a great meal.


Had an amazing time with Chef David and making his Mediterranean Sunday Dinner as a corporate team building activity. Great food, great atmosphere, huge amounts of fun. We will definitely look to do this agaiN!


We all loved David and the cooking class. He made it fun and taught us so much. The meal was delicious. I would definitely book him again.


Chef David is not only lots of fun, he's a gifted chef. His unique combination of ingredients was delicious ? ! Such a great evening! ??‍? ⭐️ ⭐️⭐️⭐️⭐️


What an amazing man. The meal was amazing and I wish I was close enough to do it again. Bring your friends and be prepared for a wonderful experience


Chef David was a fantastic host for this fun experience! The food was incredible and he was perfectly flexible with the instruction and letting our group interact on our team outing. The facility was very nice and set the perfect atmosphere. I would recommend David to any of my friends for another experience.


Chef David was amazing! I had some special requirements for my team (dietary restrictions & preferences), and I was planning the team event from the West coast, so David's promptness & willingness to work with me was super helpful! when half of my team wound up being sick or having last-minute emergencies he still kept it fun with our smaller group. ALSO, the food was SO good! I'll definitely host another event with Chef David and would recommend him to anyone in NY!


Where to start?! I booked a class with Chef David for my boyfriend's bday. Due to traffic we arrived a whole HOUR late, but luckily we were the only two to have booked that particular class. David was excited and ready to cook regardless of the late start, and made sure we felt welcome and comfortable. My boyfriend and I loved every minute of our experience, and we learned so much! Will definitely visit again soon with family and friends!!!!!


We had such an AMAZING time! I surprised my girlfriend with this class and she absolutely LOVED IT!!! The chef was made this experience fun and easy. The atmosphere was beautiful! Definitely looking into doing it again! Oh and don't let me get started about food! It was DELICIOUS! Definitely would recommend


Really great class. Chef David is very professional and fun at the same time and he made the class very enjoyable. The food was absolutely delicious and easy to make. Would definitely recommend!


Our experience with Chef David was amazing. Not only is he a Great Chef, but he is also an incredible human being. The space was also very cozy. We felt at home from the moment that we walked in. Thank you for showing us how to make such an incredible meal, can't wait to try the recipes out on my own. I will definitely be recommending your class to everyone that I know.


We love, love, love , looove Chef David :-) We had a totally awesome experience with him. This is a long over due gift that I am so glad that I was finally able to follow through on for my husband's birthday. He can be pretty hard to impress and he had a great time as well. The food was absolutely divine with simple ingredients that brought out various flavors. We really enjoyed the simplicity in preparation. He gave us a wonderful time with his warm, witty personality and the way he engaged our small group. The chemistry was pretty good between us. It felt like we were at a small intimate party in our home with a favorite cousin :-) I definitely recommend this class and we look forward to doing other classes that he holds.


David was spectacular! Not only was he a great cook (I'm still full), but he was a friendly and gracious host. I will certainly keep my eye out for the new menus with the intent to book another session with him. In addition, the facility was cozy and a great setting for the fantastic company of David and the other fellow dinners!


So much fun! Great chef and great person to talk to :)


Chef David was a delight to learn from. His recipes have a mix of soul food with Caribbean flare and you could feel the love in his cooking. I can't wait to incorporate these dishes into my regular rotation as they were so fresh and easy to follow!
Meet your chef
---
Chef David has extensive personal and private chef experience as well as event production experience via the Food Network and the James Beard Foundation. Chef David's culinary expertise is Caribbean-soul food fusion cuisine, which he learned from his mother's Jamaican roots and his father's Southern upbringing. Chef David is also a culinary philanthropist who is passionate about giving back to the community through culinary arts.
Flexible booking: Cancel or reschedule this event's reservation for free up to 48 hours before the event.
This experience is not refundable as it includes a meal kit.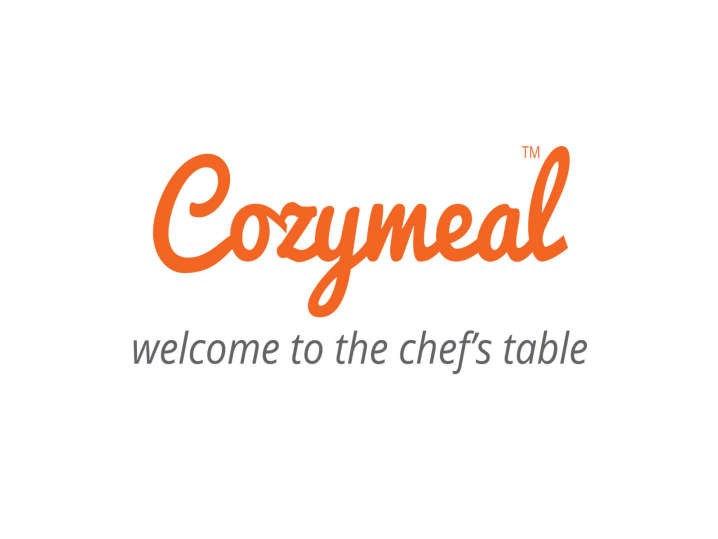 This website uses cookies to enhance user experience and to analyze performance and traffic on our website.
We also share information about your use of our site with our social media, advertising and analytics partners.
This website uses cookies to enhance user experience and to analyze performance and traffic on our website. We also share information about your use of our site with our social media, advertising and analytics partners.
Accept