Cooking Class - Asian Street Food Culture
Cooking Class - Asian Street Food Culture
118 reviews
118 reviews
Join Chef Harold as he brings his knowledge of Asian street food to the table.
Allow your taste buds to wander the streets of Asia in this hands-on class as you prepare Chef Harold's four-course menu that beautifully captures the sights, smells, and tastes of Asian street food.

You'll begin by brewing a tom yum soup laden with mushrooms and scallops bathing in exotic flavors. Then, you'll learn how to make crispy lobster rangoon and crunchy chicken wings with a punchy homemade sauce. Lastly, you'll decide between two different noodle dishes, either spicy drunken noodles or fried wonton noodles, both steeped in flavor and cultural history.

Guests are welcome to bring wine and beer to enjoy during the class.
Tom Yum Soup
With mushrooms, scallops and scallions
Lobster Rangoon
With cream cheese and wonton wrappers
Crunchy Chicken Wings
With garlic, ginger, togarashi pepper and brown sugar
Noodles
Choose one
Spicy drunken noodles with lobster, chicken, shrimp, jalapeño and peppers
Fried wonton noodles with lobster, ground pork and chicken, and fish sauce
Minimum Guests

2

Maximum Guests

14

Meal Courses

4

Event Duration

3 hours

Labels

Asian, Chinese, Couples, Date Night, Group
Cozymeal guest reviews for this experience


what a fun night we had with Chef Harold! He came with everything we needed including the chop sticks and shared his knowledge and love of cooking with us. He showed us how to make the most delicious meal, and by the end of the night, I knew we could master these Asian favorites as well. Felt more like we'd invited an old friend to dinner. Would highly recommend chef Harold for date night or a special occasion--you wont be disappointed!


We had an amazing time with Chef Harold! The food was delicious and easy to make, we can't wait to use the recipes and make it again! Chef Harold was also great to hangout out with and talk to. 5/5 would recommend!


This review is well overdue and I am sorry it took me so long to post as our event was over a month ago, but of course, I have not forgotten what an amazing experience this was- how could you? Chef Harold was amazing. He showed up right on time with all of his cooking necessities and food for a cooking class night to our Air BNB in Boston for my sister Bach party. He not only offered to accommodate all the people that could not eat spicy food, He offered to teach us and serve us two different meals for each course- two different soups, two types of fried chicken and two noodle dishes- he let us all taste and share. He also made a unique dessert that was not included. Upon arrival, He introduced himself with the details of his life and family- making us feel very at home with him. He was very funny and make cooking very fun, told stories of where the dishes came from, took a lot of fun pictures and taught us his techniques- simplifying something I thought was very complicated and made it extremely doable for everyday life. The whole event lasted for almost 4 hours. By the time the last dish was served, we were all so full that we could barely put a bite of it in our mouths. We waited about 2 hours and then gobbled that down and froze the leftovers to save as much as possible and savor over the next few days. About the food- Some of the best food I have ever eaten. Nothing has compared since then! I strongly recommend Chef Harold and definitely would use him again if back in the Boston area! Thanks Chef!


Highly recommend Chef Harold! We were impressed by how much experience he has (including starting the Legal Seafoods sushi program) and also that he chose approachable recipes that are easy to make and taste delicious! But what made it even better was how much fun he made the evening! Thanks for the great memories and embellished Instastories :-)


We had such a great time cooking and preparing delicious meals with Chef Harold Tan. Chef was very friendly, funny and is a great chef. I highly recommend booking with Cozymeal and having Chef Harold teach you to cook some great authentic asian fusion meals.


AMAZING!


This was such a fun experience for me and my family! Chef Harold was super personable, very knowledgeable about cooking Asian cuisine, and an excellent teacher. The food was exceptional, and we learned a lot. I am so thankful that Chef Harold took video and pictures throughout. We made some wonderful memories!


My mom and I took Harold's "Asian Street Food" class as a Mother's Day present and I could not recommend it more highly. Harold was friendly, easy-going, and the food was delicious. Plus, as a bonus, he even left us some delicious sauce for our next meal. Would 100% book with Harold again!


Chef Harold came to my house to teach me and 6 others how to make a delicious Asian street food meal. Not only was the food great, but Chef Harold himself was too- he was so accommodating, funny, and knowledgeable! We had a great time!


Harold was excellent, amazing experience, kind person, we loved him!


Great stories, incredible food, and so many good tips! Loved every minute, and will dream of his chicken wings.


Chef Harold is amazing. We had such a great time with him. He is personable a d funny, and makes delicious food. Would highly recommend this experience. We will be trying to book his sushi course in the future.


Chef Harold was awesome! The food was amazing (far too much for us to finish!) and Chef was very informative and entertaining.


He is awesome!! Loved the whole experience and the food is amazing!


Chef Harold was awesome! He and his lovely wife were so friendly and full of information and humor! They more than exceeded my very high expectations, based on terrific reviews! They came to our house amid a snowstorm to create a wonderful, DELICIOUS, memory for our family. Chef Harold was unfazed by three dogs and a newborn! He had so many wonderful dishes and catered to a couple of fussy vegetarians. We will be enjoying his company again, and so will our friends!!!!!


We had a wonderful time doing the Asian Street Food class with Chef Harold! He went above and beyond to accommodate our dietary restrictions, coming up with some delicious vegetarian substitutes for the normal dishes on the menu. He was professional, knowledgeable, and fun in the kitchen, and all the food exceeded our expectations. Chef Harold was even kind enough to leave us with his homemade recipes and some leftovers so that we will be able to try cooking these dishes on our own next time!


Had a fantastic time with Chef Harold! We tried Asian street food for my boyfriends birthday and Chef Harold made it the perfect evening!


Harold was fantastic! His Asian Street Food Cooking Class was great - the food was delicious and he was a pleasure to spend to the evening with. I would highly recommend his class for anyone celebrating a birthday, special occasion, etc.
Cozymeal guest reviews for other experiences with Chef Harold


Chef Harold is absolutely amazing we had a fantastic time and would hire him again in a heartbeat! Such a great experience!!


I had Chef Harold for my husband's birthday celebration and we loved it. The 4 course menu was great and the sushi was delicious. Can't wait to having again on my next future celebrations


Chef Harold is very experienced, he completely captured the attention of my 10 year old and 8 year old for two hours. He was also very prepared and punctual for the event, I would surely hire him for future events and highly recommend him.


Chef Harold came to my house for a private party of 14 people. He did an amazing job and was extremely professional and respectful. The 5 course meal was incredible and would 100% hire him again for a private dinner at my home. He brought all the necessary equipment and materials, and packaged up the leftover for us to keep. Highly recommend if you are consider a private dinner!


Chef Harold made my fiancé's birthday so special! From taking the time to explain his background, to teaching us the art of making his dishes, to making sure we had photos of the entire night. He gave us an unforgettable experience with incredible food and great portion sizes. I would highly recommend this experience with him to anyone!


We had a blast taking Chef Harold's Modern Sushi class. He came with all the ingredients, tools, etc. we needed for the class, and we made so many courses in a small Somerville condo with ease. It was so fun and educational, and there is no shortage of delicious food to eat. I can't wait to practice these skills and continue making sushi. I'm recommending this class to all of my friends - it's the perfect date night, a unique way to celebrate, or just something new and exciting to do with friends.


We had such a fabulous time with Chef Harold! It was so fun and the food was delicious. Could not recommend doing this class with Chef Harold enough. Thank you!


Chef Harold was incredible! After seeing all of the other rave reviews, I wholeheartedly agree that learning how to make sushi while hearing about Chef Harold's life was a memorable experience. My partner and I also had a lot of leftovers that I'll be enjoying today! Overall, He was punctual, the sushi was delicious, and after he left, my partner and I felt inspired to learn and cook more.


This was an amazing experience with Chef Harold. He is experienced, knowledgable, friendly and funny. This is a great experience for anyone who wants to eat delicious food and learn how to make sushi yourself, and Chef Harold is the best person to do it with.


We had the BEST time with Harold! He shared about his experience, showed us how to a make a few different sushi rolls and even made us some himself. We were worried it wouldn't be enough food since my boyfriend and I can really toss sushi rolls back, but it was PLENTY - we had leftovers the next day and Harold left some ingredients for us to keep practicing our sushi making. Would recommend this to anyone, and look forward to doing it again with a group of couples!


Harold was professional and a great chef. We enjoyed learning how to make sushi as well as seeing Harold's expertise. Harold was wonderful in accommodating our special requests (vegetarian for one guest) and very responsive during the booking process.


Chef Harold was so amazing! He introduced himself, gave us a little background on his life thus far (Wow is all i can say!). He was so sweet, made us laugh so much! He made this class so fun for us and relaxing! We would definitely do this again with Chef Harold!


Chef Harold was amazing! So much fun to have in our home and the food was absolutely ridiculous. We will definitely be doing this again!!


Chef Harold is a fantastic and talented host and food 'artist.' Having him celebrate a birthday dinner with his "Journey through Asia" menu was the best experience we could ask for. He is very accommodating and works with you to make everyone happy. Hearing his culinary and life experience only added to the culinary journey. Would recommend Chef Harold to everyone!


Chef Harold was amazing!! We will be booking him again for a larger group! Harold was very knowledgable and fun to be with!


Sushi making class with Chef Harold was such a treat! Everything he prepared was delicious and we had a lot of fun learning how to roll our own sushi. We definitely plan to have Chef Harold back to our home in the future. Such a fun and tasty experience. We highly recommend booking!


Chef Harold was great! Food is amazing, he is charismatic and interesting and he makes a great teacher! I had planned the class as a surprise to my boyfriend and we both loved it. Ended up with so many tasty rolls that we invited our friends to come eat them with us afterwards. Highly recommend.


Couldn't have ask for a better experience. Harold was professional, charming, engaging. He made us feel so comfortable. Most importantly, the food was amazing. Each course was delicious and well presented. It was the best date night activity I have ever been a part of. Thank you Harold.


We had an amazing birthday dinner for my husband with Chef Harold cooking up all of our favorites. Everything was delicious. I should have watched him prepare the hot and sour soup, I have been thinking about it all week! He also did a great job ensuring my children had some not so spicy selections. All-in-all a wonderful surprise for my husband on his birthday. I have shared already details with several of my friends! Thank you Chef Harold for making this COVID birthday experience extra special.


Chef Harolds Sushi spectacular class was amazing. Harold arrived on time with everything he needed to show us some sushi rolling basics. He then took it a step further and rolled us some specialty rolls that were absolutely delicious. We really enjoyed hearing all about Harold's experiences and tips for rolling sushi. Would absolutely take a class with him again.


Chef Harold delivered an amazing meal and experience. We learned the art of modern sushi and were able to put our skills into practice on hand-rolls and maki. Harold shared many anecdotes all while creating one delicious dish after the other. Highly recommend!


Harold was great! We had lots of fun. Thank you.


Chef Harold was a trip! Great stories, great experience, and even better food. Exactly what you need for a fun in home cooking class. Have fun!


Chef Harold was amazing! The sushi was delicious, everything he made was perfect. Such a patient teacher to help us make sushi for the first time! I would highly recommend! We ate like kings!


We enjoyed our evening with Chef Harold. He was prompt, personable and professional. The sushi was fresh, tasty and well prepared. We got to try our hand at rolling which was fun. Lots of leftovers for lunch the next day. Highly recommend booking this experience with Chef Harold.


Thank you, Chef Harold! We had a lovely evening learning egg drop soup, yakitori, Singaporean noodles, and purple yam rice cakes! With Chef Harold, you can expect to laugh, learn, and have the ultimate cooking experience. Highly recommend for any event, large or small!


Our family had an amazing experience with Harold.


Amazing - super fun and very nice Chef!


Our afternoon with Chef Harold was so much fun! He showed up on time and was very friendly. He talked about his background and we learn alot about sushi and how it is prepared. After he expertly prepared us our meal and chatted while we ate, Chef showed us how to roll and present our own sushi. There was so much food I was stuffed and had plenty left over. Chef's visit lasted about two hours and was an experience we'll never forget.


Chef Harold was great! Food was amazing and learned so much about sushi. By the end of class we got to make three different types of sushi rolls. Very entertaining and great experience. We can't wait to book another class with him in the future! Would highly recommend


Chef Harold was fantastic! After many failed attempts at making sushi ourselves, my S/O and I were able to nail it first try with his class. We learned some basic staples like miso soup, but he also introduced us to some sushi combinations that we had never had before, such as his lobster rangoon maki (salty, sweet, perfect). Overall, we had a wonderful time and would recommend Chef Harold to other sushi beginners as well.


Super happy with the experience! He was a great teacher and would definitely love to have him again to teach the whole family!


Booked as a surprise christmas present for my fiance. She loved it! We both had some much fun. Chef Harold great and the sushi was delicious!


Chef Harold was very nice and professional. He arrived punctually and made us some delicious sushi. With practice I know that someday I'll be able to create something just as beautiful as what he created today. Would highly recommend.


Chef Harold and his wife were a treat! Great personality and delicious food. We had a wonderful time and enjoyed the provided space as well. Cozymeal concierge were incredibly communicative and helpful as well.


He was punctual and nice, he knew very well what he was doing, very experienced, but we barely got a chance to cook anything and do anything, he cooked and talked that's it


Chef Harold was great! He entertained us and taught us and most importantly, fed us. He was very prepared and professional.


Chef Harold was fabulous! He prepared delicious sushi and at the end of the evening we were able to make our own maki rolls and hand rolls. Plenty of leftovers as well that we were able to keep to make sushi the following day. I would highly recommend Chef Harold!


Harold was awesome! He made great sushi rolls, taught us how to make our own, and we had a great time doing it. The food was 'oishii'. We will be repeat customers for sure!


Chef Harold is awesome! He is an outstanding chef and teacher, and he went above and beyond to make our night fun. He patiently answered our many questions about sushi, and he even let us keep all of the extra ingredients! Lastly, he gave us a nice gift! A total pro and very kind person. We 100% recommend his class! The quality of the sushi and food presentation are excellent.


Excellent evening with Chef Harold! He made us all feel very comfortable while being both entertaining and knowledgeable.


Chef Harold was amazing. The girls had a blast with him and could not recommend a better chef! Thank you very much!


Chef Harold was very flexible. He let us start a little later than scheduled and worked with a smaller kitchen just fine. For the most part, he makes the meal but there's a lot of education along the way. At the end, however, you're able to make your own maki and hand roll!!!


We had an amazing night. Harold was very knowledgeable and fun. We ate amazing food and can't wait to try on our own!


Chef Harold was very knowledgeable, approachable, and fun! Left us full, happy, and a bit more experienced. Would definitely recommend Chef Harold to anyone looking to learn more about making Sushi.


CHEF HAROLD!!! Cannot say enough good things about Chef Harold (and his wife!). I hosted a bachelorette party of 9 women at my apartment and the whole group had an amazing time. Chef Harold was extremely accommodating to dietary restrictions as there was someone who was pregnant and a gluten intolerance. The food was better than going out to a restaurant and it was truly a chefs table experience as Chef Harold was very informative about what was being served for every course. At the end of the meal we all then got to watch him make a hand roll and maki roll, and try for ourselves! I 100% recommend this meal with Chef Harold and I know I will be booking again. Thank you, Chef!! - Sam


Fun and informative sushi class! Chef Harold is incredibly experienced. The vegan sushi we made (along with the miso soup and edamame salad) were delicious! His instruction makes it seem approachable, especially for somebody who has attempted sushi before. He had everything we needed for making sushi. I was a little disappointed he forgot about my brown rice request, but the class was still informative. I would recommend it to others.


Chef Harold was very friendly and fun! He showed us how to make really delicious and beautiful sushi. He made things look simple and easy to do and by the end of the night my fiancee and I were able to make sushi on our own! He is very serious about photography and makes sure that the whole night is documented for all your facebook and instagram needs. We made more than enough food for the two of us and he left us with enough leftovers for us to make four whole rolls on our own the next day! Overall, a great experience! Would definitely book him again!


My wife and I had a great time with Chef Harold. The Sushi creations were unique and absolutely delicious. We also learned how to improve our own Sushi techniques.


After browsing several class options, we settled on Chef Harold's Sushi Spectacular because of the unique menu. The cooking session definitely didn't disappoint! The sushi rolls were unlike any we could get outside and we loved hearing Chef Harold's stories. By the end of the night, our stomachs were full and satisfied and Chef Harold even left us with some ingredients to make more sushi the next day. It was the perfect date night event —highly recommend!


Chef Harold was very professional and very easy going. He showed us a great night and we will be using him at a future opportunity! I highly recommend his class!


Chef Harold was excellent! He was helpful, accommodating, and friendly throughout the entire process. He had great stories to tell and former experiences to share with us, and his special rolls were very unique and delicious (especially the BLT roll). I highly recommend Chef Harold!


Chef Harold is just as friendly as his food is delicious. Excellent experience and amazing taste/presentation. If I could give six stars I would!


Chef Harold was so great and so much fun! Could not recommend more. And the food was delicious.


Chef Harold was wonderful! He was very friendly, knowledgeable and easy to talk to. The experience overall was very entertaining and interesting. It is certainly worth the cost and there is plenty of food included (come hungry!), and Chef Harold has some unique recipes and added ingredients to sushi which we enjoyed. We had a lot of leftovers, and it was still delicious the following morning. Highly recommend and would definitely hire again!


We had an amazing with chef Harold! Starting with his personality he is charming, friendly and a great teacher. As a sushi chef he is top notch. The rolls he made were unique and delicious not your run of the mill sushi. Chef Harold takes the time to explain the process, ingredients, and his personal craftsmanship. Overall this was an awesome experience that could be had by as few as 2 for a stay in date night or a larger gathering. Enjoy!


This was an amazing class and we had so much fun! Chef Harold was knowledgeable and entertaining. We had more food that we could possibly eat and feel it was a great deal. The variety was great and he accommodated our dietary preferences. We will definitely be booking with Chef Harold again and recommend him highly!


Chef Harold's class was amazing. His warm personality and teaching skills added a magic touch to the event. The selection of sushi, intricate preparation and the tips & tricks he shared made it a memorable experience. We got the class as a mothers day special. In addition to the sushi the moms loved his miso soup and edamame salad too. I highly recommend Chef Harold for a fantastic time and mouthwatering sushi!


Great experience with Chef Harold! very professional and dedicated. I would definitely recommend him to anybody! We had a great time with him!


Absolutely one of the best dining experiences I have ever had.


We had so much fun with Harold celebrating my sister's 40th! The sushi rolls, salad and soup Harold made us were incredible (the lobster one - amazing!!) and then it was so fun to really learn how to make your own sushi. We had a teeny tiny kitchen but Harold made it work without any issues! He was super accommodating with my gluten allergy, as well. So much fun, we'd love to do it again!


Chef Harold was fantastic! So knowledgeable, friendly, and fun! Put us at ease right away. And the sushi was AMAZING! We highly recommend! We will be calling in Chef Harold for future events!


Chef Harold was amazing! From the coordination to the presentation was incredible. He was so friendly and enthusiastic and patient while teaching us. The sushi was top notch, no other cooking class will compare. I can't recommend him enough!


This was such an amazing experience. Chef Harold was on time, professional, funny, charming, and overall very likable! The food was absolutely delicious, and Chef Harold gave us some extra ingredients to help practice our new stills for the next day. We can't wait to book our next Cozymeal with Chef Harold. Thanks again for an unforgettable date night!


Chef Harold rocks! We had a fantastic time learning how to make sushi. Harold is clearly very experienced and knowledgeable. The food was phenomenal! We definitely will be telling all our friends and family to book Harold!


Chef Harold's class was fantastic! He is extremely knowledgeable, friendly, and accommodating. It was so much fun trying all of the rolls & even attempting to make our own. We've already shared our pictures with our family & friends and they're looking to schedule a class in the future. We'd recommend 10 out of 10 times. Thanks again, Chef Harold!


Chef Harold is the best! His knowledge of sushi and beyond is incredible and very interesting. The miso soup and edamame salad were some of the best we've had and the sushi was excellent. Our favorite was the BLT roll. He did a fantastic job of teaching and explaining tastes and ingredients. As an added bonus, his stories really brought the food to life. We will certainly be using Chef Harold in the future and recommending him to friends for fun dinners as well as group catering!


We had a sushi night at my house with chef Harold that was given as a Christmas gift for six of us. Chef Harold was beyond amazing. He shared his knowledge and brought everything needed for the night. His sushi was delicious and presentation was amazing. Chef Harold gave us hands on experience, he was witty and entertaining. And he got my husband to like sushi! We highly recommend him and will be repeat customers!


My wife and I had a great experience with Chef Harold. He arrived at hour house promptly and was ready to make sushi and teach us along the way. He took careful notes to accommodate our fish preferences and brought exactly what we wanted. It was a lot of fun and sushi was very tasty. We had so much food that we could not finish it all. We ended up having more next day. Let me also mention that Chef Harold is a very nice and friendly person. We would definitely recommend this fun sushi experience!


We had a great time and a fantastic lunch with Chef Harold! On top of being a wonderful teacher, and a very attaching character, his recipes are very creative and amongst the best sushi we ever had. We highly recommend the experience!


Great experience with Chef Harold. Great valentines gift for my gf and I. Came to our house, made great sushi, explained some history of sushi, and we had so much leftovers we can eat for days lol


Chef Harold was great! He brought basically everything we needed, excluding some basic pots and pans. The food was excellent and it was also a great learning experience on how to make wonderful sushi. On top of all that, Chef Harold is a great guy and pretty funny as well. The mood was great the whole evening. I would highly recommend!


Chef Harold was amazing! He was super fun and knowledgeable (about everything) and made making sushi very entertaining. We made a lot of sushi but also a good amount of appetizers. He even gave us a lot of extra goodies too! We definitely recommend this amazing experience!!!


Chef Harold was great. Very personable and experienced. Food was excellent and you will not go hungry. The best part was we had leftovers and got to use what chef taught us the next day. Would highly recommend for any size group. Very unique experience, great for a gift and will definitely book again in the future.


We had a great experience with Chef Harold. He was happy to accommodate our salmon-loving palette and we ended up with 9 courses by the end of the night! We learned a lot about sushi techniques, ingredients, and vocabulary. Wouldn't hesitate to book Chef Harold again. He left us with plenty of delicious leftovers and gave us a bamboo mat as a gift!


We had such a wonderful evening with Chef Harold! The experience was fun and delicious! Chef Harold was incredibly informative and provided us with all of the information we could need to replicate some of his recipes. He took tons of photos for us and even gave us the leftover ingredients so that we can try again tomorrow! I would highly recommend Chef Harold. He is an absolute delight :)


Chef Harold is amazing! We had so much fun making a wide variety of sushi roles, and learned so much from him. He's really funny and quite generous - he even left us some ingredients to practice with on our own. We would 100% recommend him, and will certainly be having him over again. :)


We had an amazing experience with Chef Harold. His sushi course was not only absolutely delicious, but also an excellent learnings experience. Highly recommend booking Chef Harold!!


Excellent evening and delicious sushi spectacular with Chef Harold. Definitely 5⭐️ experience!


Chef Harold was so great! He was very personable and professional. We requested an entirely vegan menu, and we could tell that Chef Harold put a lot of thought into making this experience great for us. His specialty rolls were so much more unique and tasty than the typical vegan options at most sushi restaurants. He also took the time to teach us how to make everything which was really fun for us. It was a great experience with great food and a really great chef! Would definitely recommend, especially if you are vegan (or vegetarian) and looking to eat and learn how to make something more interesting than a cucumber-avocado roll.


Loved this class! All you need is basic kitchen pots and plates, and Chef Harold takes care of the rest. Not only was the sushi great, but Harold was very funny and fun to learn from. Great gift idea!


Chef Harold helped my daughter and I create a memory that we will have forever. He is dedicated to his craft and is a true artisan and a joyful educator. I can not recommend him enough.


Chef Harold was fantastic! Not only was the food delicious, but he kept the atmosphere fun and friendly the entire time. He even left us with a generous portion of leftovers to practice making more rolls! He was very professional and I would absolutely recommend him to anyone looking for a great CozyMeal experience.


Harold was BEYOND what we expected. He was so friendly, funny and professional! Some of the best sushi I've ever had. He even made us sushi pizza as a BONUS (which I will forever be dreaming about it was that good). My roomates and I will be booking him again very soon.


This class was great! First, the food was phenomenal. Definitely some of the best sushi I've had in Boston. Second, Harold was great as well. He was accommodating for dietary restrictions and was not only a great chef but also a great guest as well! Between the food and the accompanying conversations we had a great experience with Chef Harold.


My sister in law loved sushi so I found out about a cozy meal through just googling. I came across "Sushi Spectacular" class on the website and everything seemed so interested so I booked it. I read good things about Chef Harold but I was still sooo nervous because I never used this website before and I was going in blindly. Chef Harold arrived on time with everything prepared and ready to start. He educated, taught us, showed us everything from appetizers to entree. He made us laugh sooo much!! I honestly couldn't be happier about this ENTIRE experience. Seeing the joy on my sister in laws face calmed me down and I am SO happy to have used Chef Harold in this sushi making experience! We look forward to using Chef Harold on many more occasions.


Chef Harold was amazing! Great guy and a great teacher!


Chef Harold 100% exceeded my expectations. I was celebrating my boyfriend's birthday, and Chef Harold went above and beyond to make the night exceptional. He is very knowledgeable and teaches you all about the history of sushi as well as how to make it properly and safely. The food was phenomenal and picture perfect! It was such a fun experience, and I would recommend him to anybody looking for a night with a personal chef. He gave us the leftover ingredients, which we used to make sushi again the following night which wasn't half bad (if I don't say so myself).


Everything about this was amazing! Chef Harold was fun, taught us a lot, and the food was absolutely delicious. We are already talking about booking another class with him! Would recommend to anyone!


Chef Harold made our afternoon! He is so professional and his knowledge amazed us. He brought very fresh and high quality food that was delicious! We got to experience on making our own sushi rolls and we are lucky that we were able to eat his sushi!


Chef Harold in Da House!!! Absolutely best time you'll ever have learning to cook! Chef Harold is the sweetest, goes above and beyond to make sure everyone is happy and learning, shares his secret recipes and ingredients and leaves us wanting more! MUST!


Chef Harold was awesome. The experience was very interactive and the food was great. Couldn't recommend him more


Warm, engaging, fun, talented, generous. These are just a few words I would use to described Chef Harold Tan after my experience with him. The "Sushi Spectacular" dinner that I booked was precisely that: spectacular. He prepared a delicious miso soup, edamame salad, and 10 delicious and beautifully plated sushi rolls for me and my girlfriend. He also gave us our own sushi rolling mat as a gift! After the night was done (he spent an extra 30 minutes with us past what he was scheduled to do), he gave us the rest of his homemade salad dressing (sweet and spicy) as well as extra homemade mango-sriracha and teriyaki sauce. Chef Harold told my girlfriend and I that we were his first class ever, which is perhaps why we didn't get to try rolling sushi ourselves, but he was certainly thorough in showing us how to do it in the future. I cannot recommend this man highly enough, he was more than worth it.


Chef Harold was very friendly and very professional. I had a great time learning how to create sushi and eating delicious food! I would highly recommend Chef Harold's Sushi Spectacular class. His sushi knowledge and cooking ability made for an amazing evening.


Very experienced and knowledgeable, Chef Harold turns sushi making into exquisite and fun experience! He is charismatic and welcoming, his sushi rolls are amazingly beautiful and delicious! Overall, a great experience for someone who loves sushi.
Guest reviews for Chef Harold


I worked with Harold at Legal Seafoods, where he was a head sushi chef for 3 years. While I wasn't too familiar with the many different types of sushi, Harold did a great job of combining American flavors with sushi to create dishes that appealed to our customers. He is an innovative thinker that keeps his audience in mind when making sushi.


As a franchise owner as well as sushi chef myself in UMass Boston dining room, Chef Harold is a great helper, supervisor, and above all mentor. While I worked in catering, Chef Harold would help and with organizing and making sushi. With his experience in catering, Chef Harold knows how to "wow" the clients with extravagant sets of sushi that are almost too pretty to eat.


As a sushi chef myself and own sushi bar in dining at Bentley University. I've had the pleasure of working with Chef Harold. His knowledge and suggestions regarding sushi helped me identify areas that needed to be improved for my business. He is thorough, thoughtful, and an overall pleasant chef to be around.


I met chef Harold when I owned a sushi bar franchise in Dining at Babson college. He mentored me and my group helped me learn new skills and techniques that has given me success in other restaurants and franchises. The most important thing that Harold does well is incorporating new trends into his sushi by experimenting with traditional Asian flavors that suit more modern Western tastes. His innovation leads to many fun and nice presentation new sushi dishes more and more. With many fresh ideas and the patience to help others learn, Harold is a great sushi expert to learn from.


I've known and worked with Chef Harold for more than 15 years. He taught me how to make sushi, and more importantly, he encouraged me think creatively about new ways to make and display sushi. Chef Harold is passionate about making sushi and he enjoys sharing his passion with others. His guidance has helped me rise through the ranks and ultimately become the head sushi chef at the most busiest restaurant Legal Harborside which I work for.
$ 95 Per person
all-inclusive: 3-hour class, 4-course meal and taxes.
---
Meet your chef
Private In-Home Class
---
While building 16 years of experience in sushi restaurants, Chef Harold developed a diverse style of cooking. He is inspired by the world around us — from traditional Japanese sushi techniques to local farmers market finds — and brings it all to the table. He loves hospitality and brings soul, magic and logic into your cooking as he drives you toward personal mastery and becoming your best self in the kitchen.
Other Cooking Class Experiences you may like
Chef Harold will travel to guests within Boston for this experience.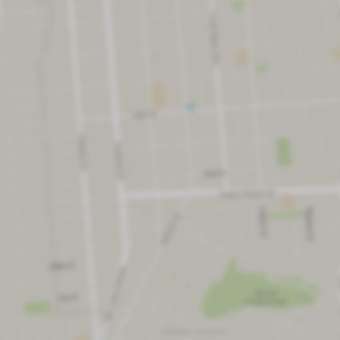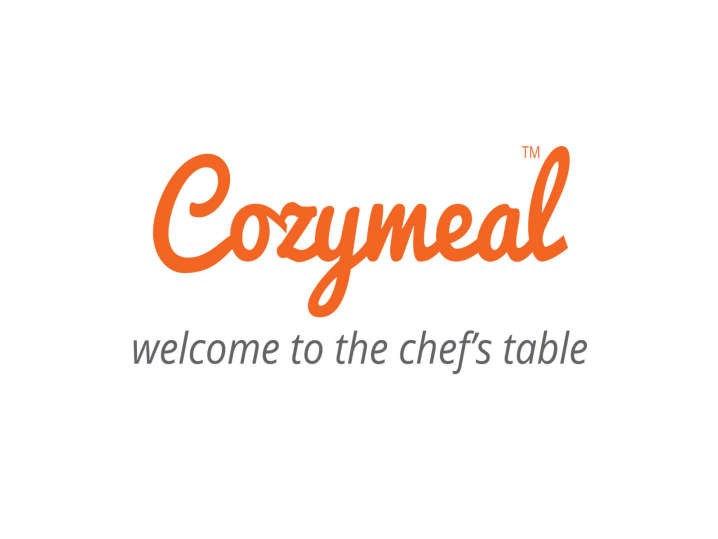 Want Even More Culinary Inspiration?
Exclusive deals, cookbooks and our best tips for home cooks — free and straight to your inbox. PLUS: 500 Rewards Points.
YOU'RE IN!
Thank you for signing up for our mailing list.
© CozymealTM, Inc. 2013-2021 - Phone: 617-307-4582
100 Cambridge Street, 14th Floor, Boston, MA, 02114