Cooking Class - Harnessing the Power of Plants
Cooking Class - Harnessing the Power of Plants
92 reviews
92 reviews
COVID-19 protocols this chef will implement are:

Chef Wearing a Mask

Social Distancing Friendly
Prepare a delicious feast while reaping the benefits and harnessing the power of plant-based foods.
In this hands-on class, Chef Stacy shows you how to harness the power of plant-based foods in your everyday cooking. Chef Stacy utilizes fresh, seasonal, and sustainably-sourced ingredients packed full of nutrients, protein, and flavor without the cholesterol, gluten, or GMOs. You'll also learn how to master basic knife skills you can take with you into any kitchen.

The vegan and organic menu you will create in this class includes learning how to creatively build and customize your own macrobiotic buddha bowl as well as the art of making dishes ahead of time for on-the-go convenience and enjoyment as a quick snack or as any meal.

Guests are welcome to provide wine and beer to enjoy during the class.
Fresh Vegetable Spring Rolls
With sweet chili-peanut dipping sauce
Macrobiotic Buddha Bowl
With tofu, chickpeas, avocado, quinoa and turmeric-tahini dressing
Coconut No Bake Cookies
Minimum Guests

2

Maximum Guests

14

Meal Courses

3

Event Duration

3 hours

Labels

Gluten Free, Healthy, Organic, Vegan, Vegetarian
Cozymeal guest reviews for this experience


Chef Stacy was amazing! My girlfriend and I loved our experience. She made everything so easy from start to finish, all you have to do is show up and you'll have a great time! Not only was the food amazing, but you can tell she truly cares about what she is doing through her detailed explanations throughout the food prep/cooking process! Chef Stacy is fun, professional, talented, and very passionate about food and health. We will no doubt be booking her again soon, thanks Chef!


Chef Stacy gave an incredible experience and was very knowledgeable! Thank you!
Cozymeal guest reviews for other experiences with Chef Stacy D.


Once again, Chef Stacy delivered a fantastic time - we all really enjoyed ourselves. The menu was fantastic. Chef Stacy's ease of instruction and willingness to be flexible meant that even the ones who weren't super enthused about cooking had a great time and weren't stressed. We are already talking about doing another cooking class!


Some mistakes in the recipes but overall had a good time and everything turned out delicious.


The class was ran well from soup to nuts.


Enjoyed the experience and got some very useful tips and information. Thanks Stacy


The recipes were absolutely fantastic and Stacey made the class really fun.


It was such a fun class with Chef Stacy. Very chill and the food was wonderful! Can't wait to do another one with her.


We enjoyed learning from Stacy. Really appreciate the options she gave for cooking with or without oil as well as varying the recipe per seasonal ingredients on hand. Looking forward to our next class.


Thank you! This was my first Cozymeal experience. Loved it.


My Sister Rhonda and I had so much fun at Chef Stacy's Brunch Class this morning! We loved all the menu items and so enjoyed Chef Stacey's instruction and guidance - she was so easy-going but kept everything moving at the right pace. We would definitely book and on-line class with her again! Well done!


We had an amazing time! So much fun and the recipes are fantastic. We've already booked another cooking class with Chef Stacy ?


Chef Stacey is great and I would recommend you taking one of her classes. She is very interactive has lots of energy and overall enjoyable. The food was extremely tasty.


Awesome class and the food was delicious! We'll definitely take another class with her again!


Chef Stacy was great and the food was and still is delicious! Lunches for my husband and me all week.


I really enjoyed taking this class with Chef Stacy. These recipes are simple, don't take a lot of time, and are very versitle. She was also able to reccomend substitutes when I wanted to leave out a key ingrediant, such as oil. I'm looking forward to taking her holiday class.


Great class. Very personable chef. Gave simple tips to change up the recipes. Easy to follow instructions.


Stacy was amazing and the food was delicious! Can't wait to book another class!


Chef Stacy was very engaging, patient with those of us who aren't experts, offered options and alternatives. Would definitely take another class with her in the future.


Really great class; Stacy was super sweet!


Very fun, food turned out great!


Tasty recipes, friendly demeanor. Could have explained some of the nuances or alternative options prior plus the recipes should have stated servings per recipe.


Chef Stacy D was great! I had a lot of fun and learned new things in the kitchen, I would definitely cook the recipes again.


Great! Friendly, knowledgeable, and my team had a great time!


This was a great experience, very engaging and fun. Would do it again


We had such a great time! Thank you!


Chef Stacy was great! She made the experience fun and informative. My team and I had a wonderful time and enjoyed the class very much.


Chef Stacy showed my husband and our guest such a great time! She is very patient and answered every question with great detail. Not only was the meal we prepared delicious but we made an amazing cocktail and learned some new cooking techniques! Thank you Chef Stacy for a great evening!


Chef Stacy is great! Very personable and engaging. The class was so much fun and we all loved the recipes! She also offers lots of helpful hints that are great. Will definitely take another class with her.


Chef Stacy provided excellent instruction in how to create authentic, healthy Mexican cuisine. My friends an family were all impressed with their introduction to Cozymeal. Chef Stacy made sure that everyone had a great experience and answered everyone's questions. Very enjoyable


We enjoyed the session, Chef Stacy was very clear, good camera work, gave us options that we can try another time when we make this again.


Stacy was great! She was very thorough, knowledgeable, patient, and friendly. We had so much fun!


Great class!


Fantastic!


Stacy was amazing for our team building Event. It was our first time taking a virtual cooking class and it was a lot of fun! We Loved the menu too!! I will be recommending her class to my other colleagues!:)


Delicious meal and a fun experience!


Delicious food!!


Such a fun class and Chef Stacy was a great teacher! Learned a lot of fun facts about sushi and how to roll it!


Peter and Angela
20 Mar 2021
Instructions said to cut everything before hand, and the we spent the whole time cutting


This class with Chef Stacy was not only so much fun, but very educational. My mom and I learned new things and had a great time doing so. The food was amazing. We will definitely be taking more classes with Chef Stacy! Thank you!


Had a great time...


.


Chef Stacy was informative and engaging. We really enjoyed the entire experience and will most definitely be back for more!


Stacy was really great with all of us. We did a virtual February birthdays family get together with her on Zoom and managed to have fun all together as we learned 2 tasty new recipes. Thanks again Stacy.


I thoroughly enjoyed this class with Chef Stacy! A fun activity for a birthday or other celebration with friends/family. The recipes make enough for 4 people, so make sure to accommodate for that when buying ingredients for more/less people. It was helpful to have a little experience in the kitchen (how to use a frying pan, cut veggies, etc.) but Chef Stacy will provide demonstrations if you ask. The peanut sauce was addictively good, by the way.


Very fun, educational, delicious experience! Thank you!


We really enjoyed our experience! The food was delicious and easy to make. Thanks Stacy!


We had so much fun doing this class! The food turned out so good and tasty, can't wait to take another class!


Chef Stacy was so fun and informational! She had great advice on techniques and substitutions if we needed them. I had so much fun and learned a lot. Thank you, Stacy!


Amazing time with Chef Stacy!!! Learned how to prepare a delicious meal, that we will definitely be preparing again in the future. Lots of fun-thank you :)


Chef Stacy was great! She gave us tricks & tips for prepping, cleaning & shopping as well as great directions for our menu. A few friends & I registered together, super fun way to 'be' with friends even when we can't really be. This is my 2nd CozyMeal class & I'll definitely take another Chef Stacy's class.


Stacy was fantastic! I had such a fun morning preparing a delicious Valentine's brunch. I could have never made it on my own! Can't wait to do it again.


She was very knowledgeable and responsive to questions. There seemed to be some errors in the recipe though, there was way too many vegetables left over from the spring rolls and it said to add garlic instead of green onions. It would also be helpful to have better suggestions for the noodles.... I had trouble getting the right consistency.


Great class! Ingredients are simple and the dishes came out very tasty. She is very patient and slowed down the pace to make sure everyone could follow.


Great class and food was delicious! Thanks, Chef Stacy. A perfect quarantine approved date night :)


A great experience! Chef Stacy helped create a great memory for our family!


Stacy did a wonderful job of educating us and letting us have fun and be creative! Perfect for a date night or even a small group of people!


She was lovely


Stacy was great! A super fun experience that we will remember for a long time. Wonderful food and company.


We had a great time with Chef Stacy! She was personable, flexible, and very adaptable to our unique dietary concerns and making the menu the best fit for our situation. Our meal was delicious, we had fun making it, learned some new things, and the experience was memorable. The kitchen was left spotless, and we would definitely take another class again. Thanks, Stacy!


I really enjoy the experience and the portions are very good size


Stacy was amazing! from the moment she got in to my house i knew i made the right choice . beautiful person the food was super delicious!!! she make us feel like a king and queen . thank you for an amazing experience, i will definitely invite you again for any kind of events that we will have. thank you so much again!! ❤️❤️


Chef Stacy was AMAZING! Her professional understanding of the culinary art is second only to her ability to teach and show her customers a good time. My girlfriend and I were celebrating our 2yr anniversary with Chef Stacy and no questions asked would do it over again. Can't wait for the next time we are in SD and able to experience Chef Stacy's other courses.


Chef Stacy exceeded our expectations. She was knowledgeable about healthy eating as well as a great entertainer. Most importantly she is a talented chef and a teacher to those looking to gain cooking experience. Would highly recommend to anyone!


This experience was amazing! Stacy is so fun and personable. I think we just made a new friend! The food was incredibly delicious and super fun to make! It was the best night ever! I can't wait for another night of fun and food!


We had the Filet Mignon & Lobster Tail dinner prepared for us by Chef Stacy. We enjoyed the food and the experience! At the beginning of the dinner Chef Stacy explained we could put on aprons and help or sit back and watch an expert create an amazing dinner - the level of participation was up to us. My 20 year old niece decided to help out a bit and learned to butterfly lobster tail. We also learned some knife skills and pointers about shopping for the foods we would be eating. I feel, after all the tips and clear instructions, I could prepare this meal in the future. And what a meal it was!! From the poke appetizer to the delicious filet and lobster tail with sides to the lava cakes for dessert we had an amazing meal. Food quality was superior. I feel we received much value for what we paid for the experience. Chef Stacy shopped, prepared the meal and cleaned up! I really enjoyed this first Cozymeal experience and am sure I will pick other events in the future. Thank you Chef Stacy for creating such an enjoyable event for our dinner!!


Chef Stacy is great! Showed up right on time although it was raining heavily outside. Explained everything very thoroughly as she went along. The only negative thing I have to say is that I personally thought we would help doing more of the cooking, more hands on. It's not, she cooks everything and explains what and why she's doing, which is still great.


Stacy was super knowledgeable, accommodating, and great company. Planning on booking her again and would definitely recommend her!!!!


Chef Stacy is very easy to talk with. We were looking for something very casual, and it was great -- but clear she could also be more formal as desired. She was very tidy and brought everything we needed. She encouraged us to give our ideas for rolls as well. Very fun night.


My hubby and I purchased this experience as a Christmas gift for 3 of our grown children and their spouses (and us, of course :)). We loved every moment. Chef Stacy was very informative and WONDERFUL at her craft! We had a blast with her!!! I've been cooking all of my life and I learned several 'tricks of the trade'. I would HIGHLY recommend her....and her cooking class! Love Love Love!


We recently had Chef Stacy come to our home, and we were delighted with the entire experience. She was very knowledgeable, and we learned so much. The food was delicious! We would recommend this to anyone!!


This was our first Cozymeal experience and Stacy did not disappoint. She is very down to earth and her sushi making class was a lot of fun! We had a great evening and would recommend Stacy to anyone who is interested in trying something new in the kitchen!


It was a pleasure to have Chef Stacy over for a cooking class. My husband and I were celebrating our anniversary and wanted a hands on experience, Chef Stacy offered great conversation and helpful cooking tips, she made us feel at ease and the food was absolutely delicious!!! It was a cool and unforgettable experience, would definitely recommend Chef Stacy. Karla and Alex


Chef Stacy provided us with an incredible experience. Not only was the food amazing, but she was delightful to talk to and learn from over the course of the evening. We learned a ton about cooking, enjoyed a fantastic meal, and truly enjoyed the company of Chef Stacy. I would absolutely do this again, and could not recommend her more.


We really enjoyed our evening with Chef Stacy. Her class was informative and the food was delicious. Highly recommend this class for a special occasion!


text


Stacey was awesome!


We had a great experience with Chef Stacy! She is very knowledgeable and is passionate about food. She was an excellent teacher and seemed to truly enjoy it. We would absolutely use CozyMeal and Chef Stacy again.


Very informative, wonderful food!


Great!


We had a lovely evening with Chef Stacy.


We had a wonderful time, and Stacy did a fantastic job! What a wonderful relaxing and tasty meal. Robyn and Randy


Chef Stacy was great and greatly exceeded our expectations. The food was great and Stacy was easy to get along with. This was our first cozymeals experience and will definitely try it again!


Stacy thank you for the great experience for my son & Annie! It' greatly appreciated. When I come and visit next year I will request your services again. Have a wonderful holiday season!


Our experience with Chef Stacy was a blast! She was professional and informative and we greatly enjoyed the food and her company. Would highly recommend to anyone looking for a fun date night!


Chef Stacy was Awesome!! This was the first time we did anything like this and it was a blast. Great conversations, great instruction, and amazing food. We have a newborn so this worked out to be a really fun date night / way to celebrate a birthday.


If you are looking for an elegant cooking class in San Diego with meat and seafood, then this is probably one of the best options available. Chef Stacy is an excellent chef. We really enjoyed the experience.


Wow what a phenomenal experience! Stacy has such great energy and passion for cooking, and I couldn't have designed a more practical dinner for our needs. It was a great way to spend our anniversary... 10/10


Chef Stacy is a sweet, passionate woman who has accomplished so much in her life and business. She lends a realness to cooking that brings a grounded approach to food. She wants to make healthy delicious looking food and do it in a way that's easy to recreate at home. Take her class, you won't be disappointed.
Guest reviews for Chef Stacy D.






Other Cooking Class Experiences you may like
Meet your chef
Private In-Home Class
---
After attending culinary school at San Diego City College, Chef Stacy decided to start her own business. She has been afforded the opportunity to cook for many diverse clientele and strives for superior, friendly customer service, always with fresh ingredients and delicious food. She is also an experienced Kosher chef, an advocate for clean eating and an educator on how to avoid harmful ingredients.
Chef Stacy D. will travel to guests within San Diego for this experience.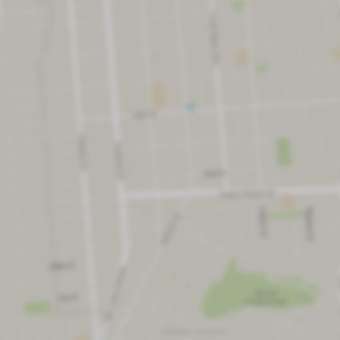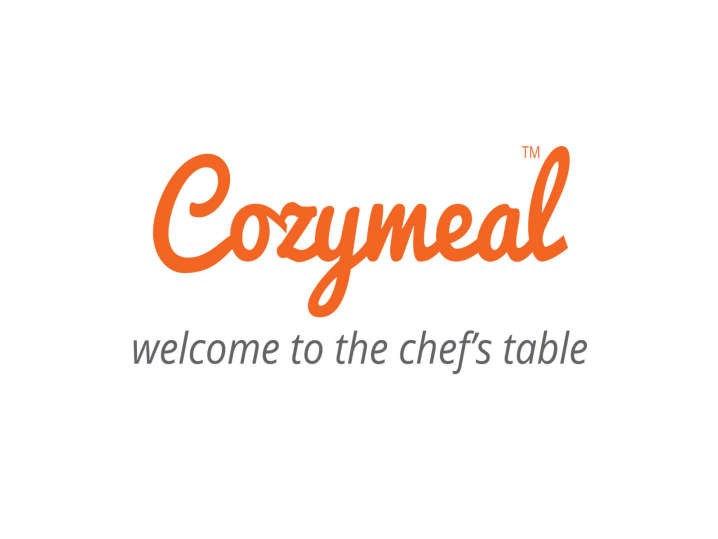 Want Even More Culinary Inspiration?
Exclusive deals, cookbooks and our best tips for home cooks — free and straight to your inbox. PLUS: 500 Rewards Points.
YOU'RE IN!
Thank you for signing up for our mailing list.
© CozymealTM, Inc. 2013-2021 - Phone: 619-642-2212
501 W. Broadway, Suite 800, San Diego, CA, 92101