Baking Class - Heavenly Cupcakes With Chef Eric
Baking Class - Heavenly Cupcakes With Chef Eric
58 reviews
58 reviews
Discover the secrets behind perfecting this classic dessert.
Indulging in one of your favorite treats is all the more satisfying when you have created it yourself! Join Chef Eric as he guides you through the preparation of each delicious item featured on this menu.

The class begins with preparing luscious red velvet cupcakes blanketed in cream cheese frosting. From there, you will learn how to create an assortment of cupcakes from carrot cake to coconut cream and chocolate to vanilla. You'll learn expert tips and tricks along the way from Chef Eric to make cupcake baking a mouthwatering success.

Guests are welcome to bring wine and beer to enjoy during the class.
Red Velvet Cupcakes
With cream cheese frosting
Devil's Food Cupcakes
With chocolate buttercream frosting
Carrot Cake Cupcakes
With cream cheese frosting
Chocolate Cupcakes
With mocha buttercream frosting
Coconut Cream Cupcakes
With coconut frosting
Various Frostings and Fillings
Most dietary restrictions can be accommodated if noted prior to the event. Please mention this in the message field when you submit your booking request as adjustments to recipes cannot be made during class.
Minimum Guests

1

Maximum Guests

12

Meal Courses

6

Event Duration

3 hours

Labels

Adult, Baking, Beginner, Cake Decorating, Singles
Reviews guests left for other experiences with Chef Eric C.


We had a wonderful time! Chef Eric is definitely who you want to have for a cooking class! Equal parts helpful and equal parts wanting you to do it which is a great combination. Absolutely recommend and the food for the Spanish cooking class was delicious!


Chef Eric was very nice and informative. However, one thing to maybe improve upon... every couple or pair of people get to cook one portion of the meal, except the two people who make the spring rolls. If you are the chosen ones to make those then everyone else gets to stop by your station and try/take over. I thought it was pretty unfair that I couldn't stop by someone else's station and start cooking/preparing their dish when that was done to me. Chef Eric was nice enough to encourage us to watch other parts of the process but it truly left a bad taste in my mouth to be disturbed by the other people during the experience portion of the class that I paid to do.


We had an amazing experience cooking with Chef Eric. He was personable, funny, through and very knowledgeable. We have taken cooking classes all over California, as well as in Europe and Chef Eric's class stands out as one of the best.


Great class! Eric is very personable and seems to enjoy teaching. Our class had multiple groups doing multiple recipes, but he managed it all without a sweat. Also great to get recipes that are practical and learn some general tips that could apply to other recipes. Definitely recommend going with a friend or two to make it the most enjoyable.


It was not the class I expected. We were too many people and we watched for a very long time before we cooked. Didnt felt like I was participating. The chef is very nice and competent.


This class is fun and informative. Loved it.


Lovely evening with interesting people and an enthusiastic Chef Eric to lead the preparation of a entertaining and delicious meal. Both my husband and I enjoyed the Gourmet Date Night and actually learned several cooking strategies as we worked in Cozymeal's efficient and organized kitchen. Thank you for a well spent Friday night!


Chef Eric was awesome. He was very professional, enthusiastic, entertaining and engaging. We couldn't have selected a better chef. We had a great time! Thanks so much! Rick & Ectoria


What a fun way to spend the day! Felt very welcome from the moment I walked in, being greated by Chef Eric's lovely wife. Learned the how-to basics and beyond; with some great general tips too. Chef Eric has high energy and his love of cooking and teaching comes thru in his excitement. I appreciate that, and in turn he made the whole experience great! You can't help but enjoy his classes. He is happy to answer questions and encourages them! I asked about a specific sauce - not on the set menu - and he gladly showed us how to make it. The location is nice, with lots of light, and an overall comfortable setting. A nice work area that encourages you to work alongside others. I'm going back for a Bread making class with Chef Eric in two weeks. I'm sure I'll be taking several more too; as he offers a wide array of classes. Thanks Chef... Looking forward to next time.


Highly reccomend Chef Eric's class.


Very fun and interactive! Chef Eric and his team had great energy and we learned a lot. Memorable experience! -Rebecca and Christine.


We really enjoyed the class! Chef Eric is enjoyable and extremely knowledgeable. The small class allowed us to get up close to his demonstrations. When we went into the kitchen to cook he was always available to answer questions and help with our knife skills. We'll definitely return for another class or two!


Great night, great food. New ideas !


Loved the Thai class. Am going back for more. Chef Eric makes it work for people of all skills.


Attended evening pizza class with 10 others. Great experience, great tips on making dough from scratch, prepared various recipes of sauces. Cut and cooked up veggies, chicken and shrimp for various toppings. We feasted on our creations at the end of class . I would highly recommend this as girls night out and the authentic pizza preparation education. I will definitely be back for another class. Chef Eric was super in answering all of our extra cooking questions for the novice. CL Newport


We had such a great experience at Chef Eric's vegan/vegetarian cooking class!


Chef Eric's class was a blast! We learned a lot and ate delicious food. Would definitely recommend.


Chief Eric was wonderful! We had such a great time learning how to create such fancy foods! I really felt like a chief. I also love connecting with the other people in the class. It was truly a pleasant experience!


We really enjoyed the class! Chef Eric and his staff are so knowledgeable, helpful, and just super nice people. The recipes we cooked were delicious and I will absolutely make them again at home. It would have been helpful to know ahead of time that we wouldn't be eating anything until about 2 hours into the class; we would have been better prepared for a late dinner. Thanks for a great experience!


Chef Eric rocked! He was upbeat, thoughtful, and helped us make a kickass meal. We loved every second of this class and will recommend it to all of our friends. We met cool couples, drank some wine, and ate an amazing meal. What more could you ask for!? Cheers!


Chef Eric was knowledgeable and made the experience a blast!


Chef Eric is full of joy and knowledge! Chef Eric is very detailed orientated and patient. My daughter and I had an amazing time bonding and learning intricate details on cake decorating. Thank you, Chef Eric! I will highly recommend taking part in a class.


Great experience. Chef Eric have lots of knowledge and he know how to give it to you with fun. Also great for couples as a quality time together.


A would definitely recommend Chef Eric's cooking class. We had a busy enjoyable experience and cooked a delicious 4 course Italian meal. Chef Eric provides a safe comfortable learning environment, that suited me just right. As a kitchen newbie,I was a bit nervous, but within minutes I felt comfortable and with Chef Eric's guidance, I made a excellent chicken dish.


Great class! Great instructor! Just didn't get to take a pie home :(


Really fun class! Eric is a great instructor, I feel like I learned a lot and my girlfriend and I really enjoyed the food we made. Would highly recommend!


Chef Eric was great! My husband and daughter attended his class and LOVED it.


Just to experience 1 class with him you learn how enjoyable it is to cook with him.


Very nice evening and overall a great experience. The preparation was very sophisticated, and some of the food did not match that sophistication.


Great Chef. Very nice and genuine person as well.


My boyfriend and I went to the couples cooking class on 7-21-17. it was AMAZING!! More than a class it was an experience. The food, the set up, the team, the tips and the ambiance were great! Half way thru the class I realized that I had been there 13 years ago for a team building event; and that event was what gave me the idea to look for a couples' class. I wanted to have fun, cook and learn with a great chef. Little I knew I was going back to the same place and had a second great experience! 100% recommended!!


Eric was great! Very knowledgeable and friendly.


Great time! Great food! Learned great skills and recipes while having a blast.


My boyfriend and I had an awesome experience learning with chef Eric! Chef Eric is really patient and fun~ his team as well was really helpful and kind. We learned so much and can't wait to use these skills even more! Definitely hope to take another course soon! Thank you for the great experience


Chef Eric, a master of his craft, was actively involved with every couple as we prepared our meal during our large couples class. He set all the right expectations, and inspired us to learn every detail, of every step, of the cooking course. Ultimately setting a great environment, preparing great food, and inspiring participation to have a great time! Thank you, Chef Eric!


The whole evening was very fun and light hearted and then food was delicious!


Cozy meal Date Night turned out to be the perfect birthday gift for my husband who "has everything." He loved it and wants to come back from more classes. I even learned some new tricks - after 30+ of cooking at home! Chef Eric is terrific - a wonderful teacher and knows how to whip up the enthusiasm. The experience is intimate, educational, and delicious. And really fun.


Gerat time, will be back!


This class was awsome it was my first time going to a class like this and it couldnt have go any better. Chef Eric is just great he is really greatful and not to mention the amazing dishes we made. I totally recommend him to anyone! Im probably going back but to a different class.


Me and my fiance really enjoyed Chef, his knowledge and the fellowship with the other couples. I highly recommend couples to take his couples class.


I will definitely be back to try another class


Chef Eric is very personable and teaches a lot of skills in the class.


Fun class and Chef Eric was patient and encouraging! Delicious recipes we can make regularly.


Chef Eric was amazing!! He was patient and excited to teach and share his knowledge and skills! He was interesting and engaging and made the class relevant and fun!


Great experience.


We had such and fun and amazing experience! Thank you chef Eric and his staff! Next Time, I'll make sure to BYOB


The event was fun! The food was good, the company was great, and it was overall a enjoyable event!


I enjoyed the class and appreciate the insight. Thank you!


The teaching and everything Eric taught us was great fun and very interactive! Only request is that they get a table for us to eat on after instead of holding our plate on our laps


Great experience!


Chef Eric was great. The food was delicious and we really enjoyed ourselves. Looking forward to doing it again soon!


Chef Eric was great!!! Very engaging and fun!!


Really rewarding experience... the recipes were delicious and easy to follow. Chef Eric did a great job teaching new technique and explaining what to look/taste for. Had a great time, I will return for another class.


Great class! Making bread is always a little tricky and Chef Eric was able to answer all of our questions and display an expertise on the subject that will enable us to learn more in the future. Thanks!!!


It was so much fun! The staff was great and super helpful. I definitely want to return to learn more.


Fun, interactive, and delicious. Overall a very fun experience!


Chef Eric was great! He had a well-organized and nicely-paced evening planned. We were never bored, and we had a great meal to boot!


Super fun, friendly, and nice!
Other Cooking Class Experiences you may like
Can be used for any experience or cookware
Meet your chef
---
A native of Los Angeles, Chef Eric graduated from the Culinary Institute of America in Hyde Park. He has staged with Chef Jose Munisa at Via Veneto, Barcelona's longest-running 5-star restaurant and Chef Joseph Russwürm at Munich's Hotel Kempinski. While trained in the culinary classics, Chef Eric enjoys teaching a broad range of cuisines in his classes while integrating the importance of technique with his students.
Flexible booking: Cancel or reschedule this event's reservation for free up to 48 hours before the event.
This experience is not refundable as it includes a meal kit.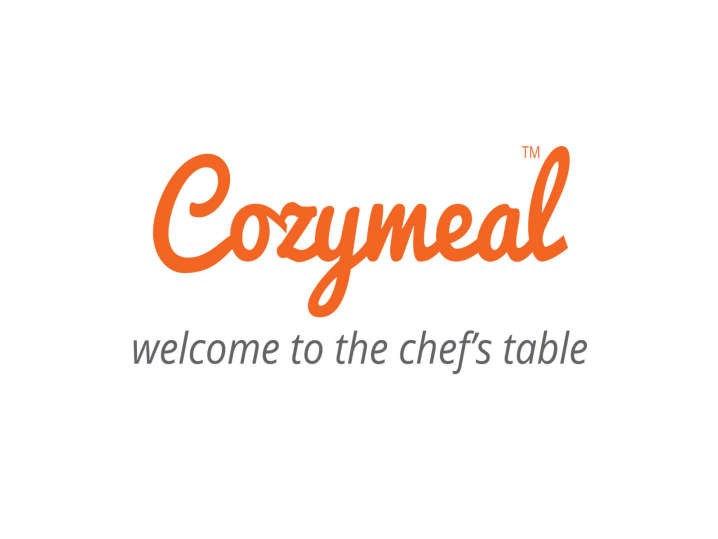 This website uses cookies to enhance user experience and to analyze performance and traffic on our website.
We also share information about your use of our site with our social media, advertising and analytics partners.
This website uses cookies to enhance user experience and to analyze performance and traffic on our website. We also share information about your use of our site with our social media, advertising and analytics partners.
Accept